Don't miss HORIZON's weekly roundtable where local reporters get a chance to review the week's top stories.
Transcript:
>>Howard Fischer:
It's Friday, July 20, 2007. In the headlines this week, more businesses speak out against the Employer Sanctions Law.
The AIMS test results are in and we'll put AIMS under the microscope. And, it's months away until Christmas, but we know what's on the wish lists of some Arizona lawmakers. That's next on Horizon.

>>Announcer:
Horizon is made possible by contributions from the Friends of Eight, members of your Arizona PBS Station. Thank you.

>>Howard Fischer:
Good evening, I'm Howard Fischer and this is The Journalists' Roundtable. Joining me to talk about these and other stories are Mary Jo Pitzl of the Arizona Republic, Dennis Welch of the East Valley Tribune, and Daniel Scarpinato of the Arizona Daily Star.

>>Howard Fischer:
Well, we got our first look at a group called 'Wake Up Arizona!' that wants to drum up support to stop the government from starting the employer sanctions law. Mary Jo, we looked at some of these people. I don't exactly see all the captains of industry from the Valley in there?

>>Mary Jo Pitzl:
No you don't. The group's headed by Mac McGruder, a local businessman who owns seven McDonald's franchises. He's joined by the fellow who runs Pizza Patron, Danny Hendon from Danny's Family Car Wash. So some of the industries if you look at their nature, stereotypically they would tend to rely more on the lower wage, lower skill labor. But also included in the group are Tucson car dealer Jim Click, Jeff Moorad from the Phoenix Suns and Steve Hilton from Meritage Homes. So it's a bit of a mix.

>>Howard Fischer:
But if you look at valley industries - Intel, Motorola - I don't see them there. I also don't see the unions there. They say they're concerned about the laborers. Is this really about what these companies have to pay for employees?


>>Mary Jo Pitzl:
What they have to pay as opposed to the larger effect on the economy and other employers? You wonder about that. You also have to keep in mind that this opposition is coming on a couple of fronts. There's also a lawsuit filed last week that has the Arizona Contractors' Association. Again, they rely on some of this immigrant labor. And the hotel and restaurant association just joined that lawsuit this week.

>>Howard Fischer:
Sure. One of the things that happened, and Dennis I know you were at that press conference, was Mac McGruder was trying to broaden support and say this is not just an issue of Hispanics. He said brown people would lose their jobs, white people lose their jobs. Does that sell in the broader community?

>>Dennis Welch:
Well, that's one of the tactics they'll use as they unveil their public relations campaign to change people's opinion about this law.
They're going to use scare tactics and say, you know, this will have a ripple effect upon the economy. Another thing they said was this will encourage identity theft. They're going to come after you and steal your identity. We'll see a lot of such tactics in the future.

>>Daniel Scarpinato:
I'm not sure if that's such a smart move politically to use that terminology - brown people? Some people might find that offensive.

>>Howard Fischer:
Well, that's an interesting question, in terms of the racial overtones in the press conference. McGruder said when talking about Russell Pearce, you can't deal with hatred. Afterwards when I asked if he thought Russell Pearce was a racist, I think the line was if it walks like a duck and quacks like a duck, it must be. Are they already starting off two strikes behind, by alienating a lot of people here?

>>Daniel Scarpinato:
Could be that part of their strategy is to demonstrate that it's targeted after a certain group of people and try to get the Hispanic opposition on board. Now I don't know if saying brown people is the way to get Hispanic activists on board but -

>>Mary Jo Pitzl:
I think the bigger issue where they are really behind is public opinion, where people want something done about illegal immigration. They believe this employer sanctions law will be a step in that direction. That's why you had such a lopsided vote in the legislature. That's partially why the governor signed the bill. This group is in a hole to begin with

>>Dennis Welch:
I think the brown versus white people racial element out there kinda plays at is that this bill could encourage racial profiling. If you're going to look for people who are here working illegally, the argument goes you are going to look at somebody who is Hispanic a lot closer than somebody who looks like me or anybody really at this table.

>>Howard Fischer:
We're down to that question: I remember in 1988 during the first official English measure, the foes tried to paint the supporters of official English as racist and that didn't work and in fact it passed. Do you alienate people by saying if you are for Employer Sanctions or for this bill, you may be racist?

>>Dennis Welch:
Yeah, I agree. You will alienate people and make them mad. You can say I want employer sanctions but I'm not a racist.

>>Mary Jo Pitzl:
Look at the fight over Martin Luther King Day. It was the same thing, with the national TV broadcast that you should boycott Arizona because it doesn't have a King Day. That carried the implication that this state was racist and voters rebelled against that and rejected that holiday.

>>Howard Fischer:
That was a perfect segue. Speaking of boycotts, we heard today that Elias Bermudez has decided that perhaps Hispanics should not go to work during Super Bowl week. He's figuring maybe we can cripple the hotel and restaurant industries. Do boycotts work, Daniel?

>>Daniel Scarpinato:
I don't think they have in the past. We heard something about that last year. I don't remember the economy falling to ruins over it. It could just be a statement and a way to energize people around the cause more than actually having economic outcomes.

>>Dennis Welch:
It could work I think if you have large numbers of people out there. Last year I don't know what the numbers were but I don't think it was insignificant that anybody really noticed any difference in service at hotels or the service industries.

>>Mary Jo Pitzl:
It might be interesting to see when the Super Bowl comes. The Super Bowl hits one month after the law takes effect unless the courts intervene. You don't know what will happen to the workforce in the hospitality industry as the sanctions law becomes reality. Of course they don't hire illegals. Will they have staff members that might disappear and not come to work?

>>Daniel Scarpinato:
Can that workforce afford to just stop working? People need to go to work and they need to get paid.

>>Howard Fischer:
Obviously, nobody hires illegals, that's how we have half a million illegals in the states, coz they're all eating bonbons. One of the things that happened this week Governor Napolitano defended signing the bill both at the press conference and then I know Mary Jo, you talked to her staff about her own experience with a similar law. She's convinced this is not a hardship on business?

>>Mary Jo Pitzl:
Not a big hardship. What we did is I looked at some of the data from the state because for about almost a year, the state has been screening the social security numbers of its employees. That's sort of half of what the basic pilot program will require of provate employers. The other half is checking the work status. Most of the complaints to date seem to have centered on how the social security number part works. The state's experience is in 99 percent plus of the cases, the social security numbers match up with the name. That doesn't mean you're legal. It does mean somebody's not giving you a fraudulent document. We couldn't find any evidence of people being knocked out of the job wrongfully. There was one publicized case where the House of Representatives found a janitor on staff that was illegal and he left.

>>Howard Fischer:
Daniel, during that press conference this week, the Governor said there's a lot of doom and gloom predictions here and she's saying things are not going to be so horrible. Is she trying to retroactively defend her decision here and buy political cover?

>>Daniel Scarpinato:
She made a big point in her signing of the flaws in the bill. I don't know what your experience has been. I haven't talked to a whole lot of people who think a special session is going to happen to address those. The question is, is she comfortable with this becoming law as it is with flaws, with what she called flaws in the bill.

>>Howard Fischer:
That raises the question - one of the things she wanted to correct - is lack of exemption for critical infrastructure. Dennis, she said hospitals, nursing homes, power companies. What exactly is a critical infrastructure? Is this show a critical infrastructure? Would people die if we weren't on the air?

>>Dennis Welch:
I guess the answer to that is eye of the beholder kind of thing. Your hairstylist to you would be a critical infrastructure, Howie.

>>Mary Jo Pitzl:
What hairstylist?

>>Howard Fischer:
Don't go there. Mary Jo, if you are the only grocery store in the community, are you a critical infrastructure?

>>Mary Jo Pitzl:
I think that's probably very debatable. One could argue if you can keep a well-stocked pantry, you can go a couple of days without groceries.


>>Dennis Welch:
We are talking in general about hospitals, ambulance companies and stuff that are critical for life and death situations.

>>Mary Jo Pitzl:
I think that was one of the problems, because in the Senate version of the bill there was an exemption for critical infrastructure. That was taken out because they felt the language was too broad. I don't know what the parameters were, but the intent is to narrow that down a little bit.

>>Daniel Scarpinato:
And Russell Pearce has pretty much said we don't need that because there's enough protections in the front end. So if something that's a "critical Infrastructure" is stupid enough to get caught, then --

>>Dennis Welch:
That kind of gets back to the doom and gloom thing. You've got to do a whole lot to get caught, to break this law. The standard of knowingly and intentionally even by Andy Thomas' admission is a very high standard. To really get caught doing this and break the law and get your license revoked is going to be egregious I would think.

>>Mary Jo Pitzl:
Also, some of the optimists, as I call them, would say on the first offense it's a suspension of up to 10 days, but that's permissive. The judge could say you know what, this is a power company, I'm not going to suspend you for any days. We'll slap you on the wrist, shame on you and you better not be back here a second time. So there could be a little gloom and doom.

>>Dennis Welch:
That's the big question mark. How is this thing going to be enforced and the courts will interpret it and hand out penalties.

>>Howard Fischer:
We're still stuck with as part of this that Wake Up Arizona! said, at least obliquely, we will target people who are big supporters of this - Russell Pearce, maybe Jim Weiers. Are the realistic options, Mary Jo, I mean, let's assume you'll knock a Russell Pearce off. It's not like the district is going to go Democratic or something like that. Do you really end up changing anything or are they lashing out because they are not happy?

>>Mary Jo Pitzl:
Presumably if you got rid of a Russell Pearce, who is term limited after next year, he may be replaced with somebody as conservative but perhaps not as stridently anti-illegal immigration or as forceful as Pearce is. Remember, he's been at this for years.

>>Daniel Scarpinato:
We were talking about this earlier. These folks are in the minority politically. The public supports this. I would imagine that the people in these folks' districts support him.

>>Dennis Welch:
That's a huge part of the campaign. Say you're trying to knock Russell Pearce off and you've got Wake Up Arizona! supporting his opponent. You don't think Russell Pearce isn't going to say see who his support is from and who is holding fundraisers and these folks that are opposed to the law.

>>Howard Fischer:
That leads us to a related issue. Russell Pearce is making a noise about running against incumbent Congressman Jeff Flake, who has been a supporter of guest worker programs and a path to citizenship. So how does this play out in a Congressional race?

>>Dennis Welch:
It's a big issue. Once you introduce Russell Pearce in this race, it comes down to immigration. Other strong parts of Flake, where he's a fiscal conservative and spends low, Russell will match or do better. It comes down to the big difference on immigration, which we know Russell has accused Jeff Flake of being weak and supporting amnesty for these folks. I think it would come down to that.

>>Howard Fischer:
Let's talk about Mr. Flake, who is known for the fact that he comes out with his list of egregious earmarks for the week. We found out Dan some lawmakers are proud of their earmarks. You spoke to a couple of them. What's on their Christmas list?

>>Daniel Scarpinato:
Some are proud. Some took a little prodding to get them out. Gabriel Gifford's a freshman Democrat. I suppose wasn't sure how releasing the earmarks would play. What she wants is a lot of defense spending - a missile to the tune of about $187 million for Iraq. How does this play with her base, which wants to get out of Iraq, which voted Democrats into office to leave Iraq. She doesn't think there's a contradiction. But that doesn't mean Democrats won't.

>>Howard Fischer:
You talked about Harry Mitchell. He also has a wish list. Is this something for a freshman Democrat, you need to show you're bringing home the bacon?

>>Dennis Welch:
He has an appropriations request list, which is different from earmarks. He wants stuff for road improvements on reservations and money to improve communications for public safety in Scottsdale and he also wants extra money for a science program which would in part benefit ASU but it's also a national program.

>>Howard Fischer:
Have earmarks become a dirty word, Mary Jo? Used to say look what I brought home and now they hear the word earmark and think pork barrel spending?

>>Mary Jo Pitzl:
Earmark isn't as dirty a word as pork barrel spending, but it's getting there. After Duke Cunningham and all that, it's tended to drag that down. On the other hand, if you talk to voters and people, do you want money for roads and transportation system, for this or that project? Also, when you hold up the math and Arizona tends to be a donor state, tends to give more money to the federal government than you receive back. A lot of people, their sense of we want to pull for the home team and there should be equity,that kicks in.

>>Dennis Welch:
And to the point of earmark being a bad word, certainly back to Jeff Flake, he thinks it's a bad word. As you mentioned, we look at the fax machine every week at the Capitol, and you'll see something from Jeff Flake's office saying egregious earmark of the week. Again that played out this week when he tried to kill a $1 million earmark for Maricopa County that would have benefited low-income students.

>>Howard Fischer:
How does that play down in the East Valley that your Congressman is trying to kill a program?

>>Dennis Welch:
One way you can look at it is that way. He's trying to kill the program. In general we have seen the trend in the past few years, that people support consistency with their politicians. At least he's not being hypocritical.

>>Howard Fischer:
Daniel, we have AIMS scores this week. We have three year's worth of records relatively flat. Tom Horne says the glass is half full. Governor Janet Napolitano says it's 2/3rds empty. I don't know how the math works on that. Are we looking at the same numbers here?

>>Daniel Scarpinato:
We're looking at the same numbers, but we're looking at different things. Tom Horne is looking over a long period of time. Keep in mind when you are looking at scores over several years that this test has changed. The questions have changed. The grading scale has changed. The passing scores have changed and there's been so much political toying with the test that it's difficult to compare them. What's going to happen at the end of this year is a great augmentation that allows classroom grades to be a factor will be knocked off. Does Arizona have the political will to keep AIMS as a high-stakes test without that factor?

>>Howard Fischer:
You have seen this, Mary Jo, in efforts to repeal and alter it the AIMS test. We're down to the question of what are the benefits of a high-stakes test? Are we teaching a test or does it show something?

>>Mary Jo Pitzl:
Some would argue give it more time and wait until the special add-ons are stripped out of the test. The benefit is supposed to be you're feeding a common base of knowledge that--so that, you know, you'll send students out in the world, you know, prepared for contemporary society.

>>Howard Fischer:
Yeah.

>>Mary Jo Pitzl:
Yeah. [laughs]

>>Howard Fischer:
Go on.

>>Mary Jo Pitzl:
I must say the governor's assessment of this and Tom Horne's differing assessment of the result reminds me of back on Inauguration Day where Tom Horne stood up and proudly proclaimed how well Arizona students are doing. And minutes later the new state treasurer Dean Martin stood up and talked about how our kids are all illiterate. It was a very uncomfortable moment and highly differing opinions.

>>Daniel Scarpinato:
AIMS has been discussed since I was in high school. This thing has been around for a long time. I think people want it to work and so they want this cheerleader attitude about the test. They want to see what's positive about it because they have invested a lot in it.

>>Howard Fischer:
One more thing I want to talk about, you know, sex, which I figured ought to keep everybody at home interested. We had an interesting article this week, Mary Jo, about Anderson's Fifth Estate night club in Scottsdale and a woman named Jennifer -- a patron -- excuse me--named Michelle -- who is becoming a woman, was a man and what restroom we get to use. Let's draw up the basics. Who determines what sex is whose? Is it a he, is it a she. How did the (Arizona) Republic determine it's a she in the pronoun?

>>Mary Jo Pitzl:
Talking to my colleagues who reported on the story, I asked, how did you decide which pronoun to use for Michelle? The reporter said we used the female pronoun because this person is in the process of becoming female, identifies as a female, and dresses as a female. As the reporter understood it - but did not verify - has more of an anatomy more benefiting of a female.

>>Dennis Welch:
It's really not up to us to decide. It sounds like it might be up to that person to decide if they're in that process to say where they're at with their gender. They would be the best in the know on that.

>>Daniel Scarpinato:
It's interesting to talk about what the newspaper calls the person. But the real issue really is this bar owner made a decision. So if you're going to say that the person should be able to identify themselves in the pronoun in the story, then maybe the person should also get to pick the bathroom, no matter what the bar owner thinks.

>>Mary Jo Pitzl:
That really is the issue. The bar owner is being investigated now for discrimination because of a complaint filed with the attorney general's office. The owner is beside himself. He's like, what am I supposed to do? If these patrons use the women's room, they upset the female patrons. If they use the men's restroom, they get verbally abused and possibly beat up.

>>Howard Fischer:
You say it's sort of self-identified. Does it come down to plumbing, for lack of a better way of putting it, in terms of if you're Dennis or Denise. [ laughter ]

>>Daniel Scarpinato:
What if he just throws on a skirt?

>>Dennis Welch:
Yeah, what if I just threw on a skirt, Howie? I don't know. Obviously it doesn't come down just to plumbing because the reports are people were alerted because people were standing up when they were relieving themselves in the women's bathroom. I think it comes down to wherever these people feel comfortable going to.

>>Mary Jo Pitzl:
Howie, I do think you brought up a point. I mean, it is about plumbing and what kind of plumbing in the bathroom should these people be using. To look at the bar owner, his complaint is what am I supposed to do, have a third bathroom? If I have a family bathroom, do you send your patrons there? You want to keep them comfortable in the establishment.

>>Daniel Scarpinato:
The answer could be that we all move towards unisex bathrooms. No women's or men's room. Mary Jo, it would cut down on the line you have to wait in, right? [ laughter ]

>>Mary Jo Pitzl:
Then you hear all our girl conversations in the bathroom.

>>Howard Fischer:
I was wondering what you said about us in the bathroom. Let me take this, literally take this out of the bathroom. [ laughter ]
Dennis, if I put on a skirt and go to Anderson's for ladies' night for half-priced drinks, does that entitle me to half-priced drinks because I've identified myself as a woman?

>>Dennis Welch:
If you showed up at Anderson's Fifth Estate in a dress, I'd buy you the drinks and I might even take you dancing. You would have to shave first.

>>Howard Fischer:
You are not getting a good night kiss, let me tell you that. But it comes to a question of identity. We all have male and female parts of us. Is it dress? If you wear a dress or pants, are you suddenly something else?

>>Daniel Scarpinato:
Well, you know, we're joking about it. But for these folks it's really a serious issue. You know, this group wants the state to get involved and decide if they have a right to go where they want no matter what the bar owner thinks, and we're going to have to wait to see.

>>Dennis Welch:
It's a tough decision on both sides. With the bar owner, he has to worry about all his customers. If people are upset because there's someone who is transgender in their bathroom or what not, he has got to listen to that as well. And the people who are going through this transformation as well, as Mary Jo pointed out, if they go to one bathroom, they get abused and beat up and if they go to another one they upset the folks. So it's not really easy.

>>Howard Fischer:
You have to sympathize with the bar owner, Mary Jo, who can say I can cater to these five people who came in with Michelle or I can cater to the thousands who are actually keeping the company in business.

>>Mary Jo Pitzl:
Maybe you just wink at the half price drinks on ladies' night and worry more about things more intimate like which bathroom to use.

>>Howard Fischer:
Well, that was a great discussion. Great. Thank you all very much. I may take you up on that drink, Dennis.

>>Announcer:
Tuesday, we'll look at sleeping disorders. Wednesday, we'll look at the effects of autism on children. Thursday, we'll tell you about obesity as we wrap up a series on expanding healthcare problems. Friday, we'll be back with another edition of the Journalists' Roundtable.

>>Howard Fischer:
Have a wonderful weekend. Good night.
In this segment:
Mary Jo Pitzl:Arizona Republic;
SPOTLIGHT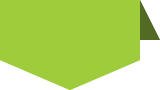 STAY in touch
with
azpbs.
org
!
Subscribe to Arizona PBS Newsletters: