Governor Napolitano and the Arizona Underage Drinking Prevention Committee has launched a new public awareness campaign that calls on parents and adults to "Draw the Line" against underage drinking. Holly Orozco, Governor's Senior Advisor on Substance Abuse Policy and Manuel Medina, Vice President of Diversity for Terros Behavioral Health Services join the studio discussion.
Learn more. Visit the Draw the Line Against Underage Drinking program Web site.
Transcript:
Ted Simons:
Tonight on "Horizon," governor Napolitano and the Arizona underage drinking committee launch a campaign against underage drinking. We look at digital mammograms and how they differ from conventional film, and talk about strides in breast cancer awareness and diagnostic tools. Those stories next on "Horizon."

Announcer:
"Horizon" is made possible by contributions from the friends of eight, members of your Arizona PBS station. Thank you.

Ted Simons:
Hello and welcome to "Horizon." Governor Napolitano and the Arizona underage drinking prevention committee launched a new public awareness effort to fight underage drinking. The campaign, called "draw the line," provides tools and resources for parents and adults to educate children about the dangers of alcohol consumption before age 21. At a gathering yesterday, red cups represented how one in four 8th grade students have experimented with alcohol.

Andres Cano:
in 2006, the Arizona youth surveys revealed that one in four 8th grade students here in Arizona had experimented with alcohol in the 30 days prior to being surveyed. These are middle school students we're talking about. Those red cups, that is what one in four Arizona 8th grade students look like. By 12th grade, 75% of Arizona teens had consumed alcohol either at home or at school with family and friends. These are staggering statistics that we can't ignore. We have to pay attention with them. That's why we're here.

Janet Napolitano:
look at that map. Translates to what happens later on in life, 40% of those who start drinking before age 15 will become alcoholics. What's worse, it has revealed that nearly half of Arizona adults believe it is okay for youth to drink alcohol under parent or adult supervision. We are asking parents and children to draw the line against underage drinking. Today in partnership with the Arizona underage drinking prevention group committee we are launching a statewide campaign to educate adults about the implications of underage drinking. Underage drinking is not a rite of passage. It is not safe for children. It is against the law. And so our attitudes need to change, and as adults, we have to accept responsibility. It is up to adults to help us draw the line against underage drinking.

Ted Simons:
joining me now with more on "draw the line," the new campaign against underage drinking, dr. Holly Orozco, the senior advisor within the governor's division on substance abuse policy, and dr. Manual Medina. Thank you for joining us. Why this program and why now?

Holly Orozco:
why now? Substance abuse -- this is Arizona's greatest number one substance abuse problem for teens right now in Arizona. We know that in 8th grade and 10th and 12th grade the statistics increase in the numbers between 8th and 10th and 12th grade. For 8th graders alone, a quarter of them responded they have tried alcohol in the past 30 days. It increases in 10th grade. 47% tried alcohol in the -- by the time they reach 12th grade, nearly 47% have tried alcohol in the last 30 days.
Ted Simons: we talked a little before the program, increasing research showing that when kids start drinking at these young ages, it affects them later on in life in ways that they are not aware of and parents are not aware of, in terms of development, brain development and these sorts of things.

Holly Orozco:
What we know now, probably more than what my parents knew when i was an underage drinker a couple of decades ago is the important effects that alcohol has on the brain, negative consequences alcohol has on the brain especially for an underage drinker. We know that even social and moderate drinking, especially what we call social drinking among college-age students under the age of 21 experience memory loss, impairment, irreversible impairment regarding memory loss and verbal recall in the brain. We know there is damage, particularly to those areas of the brain.

Ted Simons:
Manuel, how well in the past have these kinds of programs worked?

Manuel Medina:
in the past, we have had mixed results. Some have been real successful and some have not. More and more we have what we call evidence based intervention, prevention programs, and more and more we are able to have a major significant impact in preventing early drug use. This is an exciting time for us. Parents, parents really need to come on board. They play a critical role in being able to draw the line, as the campaign says.

Ted Simons:
from where you sit on the front lines here, how has the issue changed over the years? I mean, most families know that they don't want their children drinking, yet some families say i would rather have the kid experimenting, if he is going to experiment at home than out on the street. Has that mindset changed over the years?

Manuel Medina:
unfortunately that hasn't changed that much. Part of the situation we're facing is that, for example, about 90% of the parents say that they have talked to their youth about the dangers of drug abuse and alcohol. 30% of the kids say that their parents have talked to them. That is a big discrepancy. I think parents mean well, but I think they're still not doing enough. What is really discouraging to me is that kids, 30% of the kids report that they have been to parties where there has been drinking, smoking marijuana, cocaine, and parents have been present. So, that's really scary for me. Parents can play a critical role in drawing the line. Those kind of changes have not occurred as fast as we would like them to be over time.

Ted Simons:
Holly, on the other side of the parental diagram here, you have some parents desperately want to get this message across. How do they do that without being mom and dad?

Holly Orozco:
yes, and especially without being mom and dad who was an underage drinker themselves, and they think they may have a mixed message. The web site drawtheline.com information regarding messages for young children all of the way to college age. What I would tell a parent is that to be honest regarding their own use of alcohol and to be honest regarding the consequences. Focus on the negative, long-lasting impacts that this will have on the decisions they make for their lives and the changes this could influence in their life. Also educate them on the harms and the legal consequences of underage drinking. I would have them focus on some of the, oh, some of the impact of the social and the long life impact that the doctor sees, some of the cases that he sees, regarding the community members he sees in tarros. You have stories you shared with me recently.

Manuel Medina:
tarros, is asubstance abuse and metal health treatment for adults. there is a lot of focus on methamphetamine. Early alcohol, early initiation of drugs, use of alcohol, particularly alcohol, is the gateway toward all of the other drugs yesterday in the "draw the line" press conference -- it is those kinds of behaviors that we're not aware that, you know, in the privacy of our own home. We don't think that as having an impact on children, but they are.

Ted Simons:
talk more about the multi-cultural aspect. Is this program something that can work with different communities, rural, urban, these sorts of things?

Manuel Medina:
yes, absolutely. You know, we have a lot of evidence based -- in multi-cultural communities. For example, for us terros has an alcohol prevention coalition underage binge drinking in central west area of that community. Large percentage of our population is Latino. One of the things that we experience, Cinco de Mayo, it becomes an alcohol fest, as opposed to a drug-free, family celebration. Coming of age of ladies, a big social event for our communities, our families, those have turned into alcohol fests, as opposed to the meaning of a young lady coming of age, assuming her role in the community and family. Those kinds of things are the sort of targeted behaviors that our coalition, community outreach, prevention indication in the area is trying to address. The same way in, for example, in Native American communities. There is a lot of stereo typical issue about public inebriation within that community. We know that that is not what they are socialized to become. And so they have particular coming of age ceremonies that they can incorporate into a more healthy assumption of the social roles in the community. The multi-media, multi-cultural curricula exist out there for prevention and helping parents draw the line, if you will.

Ted Simons:
Holly, what other aspects of this program can you tell us about?

Holly Orozco:
we are hoping -- we have a traveling exhibit that is going to go to the rural communities and focus on the events within the rural communities. It will be a tool that will challenge people to think about their attitudes, behaviors, and perceptions on underage drinking and create dialogue, opportunities for dialogue so we can get the community perspective, norms, behaviors and attitudes of parents and what they want to know and what they want to be able to tell their kids. I know from recent focus groups in Arizona that parents, they perceive that peers are the greatest influence on their children's lives. That is not true. Parents, we really are the greatest influence in the child's life. Parents need to know that. It is not a rite of passage, not okay to provide alcohol for their children. Their behaviors, number one important thing that children watch their behaviors, as parents we're role models and our kids watch us. That is an important message for parents to know they are role models for their children and other youth.

Ted Simons:
How much money are we talking about and where is the money coming from?

Holly Orozco:
We're talking about $900,000, it is coming from the Arizona parents commission on drug education and prevention. That was by voter referendum back in 1996 for the specific purpose of drug education and prevention in Arizona.

Ted Simons:
this is an important topic now because we read and hear and see stories all of the time, accidents and these sorts of things on the highways, underage drinking.

Manuel Medina:
that's so true. Particularly one of my concerns is that we know that about 13.8% of kids report being drunk in schools. Schools play a critical role in being able to help draw the line, and help parents be a part of that solution.

Ted Simons:
Quickly, we have a web site that you want to mention.
www.drawyourline.com.

Ted Simons:
that is on the screen there as well. Thank you very much for joining us.

Ted Simons:
the American Cancer Society recommends women age 40 and older should have a screening mammogram every year and continue to do so for as long as they're in good health. Younger women should have a clinical breast examination every two or three years. For women with an increased risk, there are benefits for having additional tests. As Merry Lucero reports for women with an increased risk there are benefits to having additional tests.

Receptionist:
hi, Mary.

Merry Lucero:
going for a mammogram can be daunting even for just a screening. A diagnostic mammogram if a lump has been found can be nerve wracking. Compression of the breast is uncomfortable but a necessary part of the process. Fortunately, there are new tools to improve the procedure. One is digital mammography.

Dr. Belinda Barclay-
White: digital still involves some compression, which is the thing everyone is hoping that it wouldn't be. Interestingly, we have had a lot of positive feedback from patients saying it is not as uncomfortable. We still use the same amount of compression, but i think it is the way it is designed that it seems to be more comfortable. Digital mammography, we're acquiring the image digitally, and we're able to display it and store it like you do your digital photograph. The issue is will the images be as good as conventional mammography which we've been using for 30 years or more, and now the studies have come out that actually they are at least as good, and in some situations the detail and the contrast is actually better.

Merry Lucero:
this can aid doctors in making a diagnosis earlier.

Belinda Barclay-White:
I'm personally finding that the calcifications which is a pre-invasive cancer-- we are finding those earlier, and for me that has been somewhat of a translation, because i look back on the old mammograms and I'm not sure whether they're really increasing or were even there before and now suddenly I'm seeing them on the digital mammogram. There has been somewhat of a translation for me. Clearly the images are much more contrasting and it is better at picking up the pre-invasive cancers which has translated to, unfortunately to some, more biopsies, but on the other hand, we are picking up more, a higher percentage of pre-invasive cancer.

Merry Lucero:
this could mean more cancer diagnoses and biopsies and the good news earlier detection. One more advantage--

Belinda Barclay-White:
we shouldn't be able to loss images anymore. It is disastrous if one loses a mammogram. Daily homage to the i.t. God. We don't lose images anymore which is great.

Merry Lucero:
Another technology helpful for diagnosis for those with an increased risk for breast cancer is mri -

Belinda Barclay-White:
if we screened the general population with breast mri, we would be finding thousands and thousands of little things that aren't cancer which would result in so many additional workups and, you know, unnecessary biopsies to prove it isn't cancer. That's why we're really not there as far as mri and screening. But in high risk women, because they do have that significantly increased chance of having a cancer, the benefits of that false positive, finding something that isn't cancer, compared with missing that early cancer in the high risk woman is definitely beneficial.

Merry Lucero:
ultrasound is an additional imaging tool, good for dense breast tissue. There is another potential means of screening and diagnosis.

Belinda Barclay-White:
if we're trying to improve the surface, it would be wonderful to find a way of either a blood test that you do or don't have, which would be the ideal, I think, and if you do have a positive blood test, then you do all of the workup, the mammogram, ultrasound, breast biopsies etc.

Merry Lucero:
researchers working on the blood test and other methods.

Belinda Barclay-White:
there are lots of things out there. When i look at how far we have come in the diagnosis and treatment of breast cancer in the last 15 years, I'm optimistic it will get better.

Merry Lucero:
the important thing, annual screening from age 40. Research shows women diagnosed with breast cancer who are not screened annually have a 50% chance of surviving, compared to those who are screened annually with an 87% chance of surviving the cancer.

Belinda Barclay-White:
that is a significant difference. Those statistics are based on conventional mammography. That's before digital mammography. If digital isn't available in your area, still have a mammogram, because the statistics indicate that you are going to do so much better if we find that cancer early, and clearly screening mammography is finding cancers earlier than we can feel.

Merry Lucero:
why we don't like the compression, those of us who have been putting it off recognize the benefits outweigh the discomfort and the risks of not having an annual mammogram screening.

Ted Simons:
here to talk more about breast cancer awareness is Christine Lessard executive director of the Arizona institute for breast health. Thank you for joining us. What does your organization do?

Christine Lessard:
the Arizona institute provides second opinions completely free of charge. That second opinion is offered by our specialists, and each patient is supported and guided by a patient advocate who happens to be a breast cancer survivor as well. She understands what that patient is needing at the initial diagnosis and care and support.

Ted Simons:
it is interesting that your organization emphasizes the second opinion, when the first opinion probably knocks most folks for a loop, but a second opinion is important.

Christine Lessard:
yes, a second opinion is very, very important. Our facility actually is one of the only facilities within the southwest that provides a true second opinion, and when I talk about true, we actually provide a review of tissue, and we produce a secondary pathology report. Pathology is the most important part with the diagnosis. A mistake in pathology means a mistake in treatment. You don't want to have the mistake in treatment after a diagnosis of any kind of treatment, as well as breast cancer.

Ted Simons:
are people getting the message regarding mammograms, self-exams, these sorts of things? Is the message getting out there?

Christine Lessard:
I think it is. Breast cancer rates are coming back a little bit, backing off a little bit. There is still diagnosis happening, however, more women are living after diagnosis than are dying after diagnosis. That's due to treatment, as well as many other factors, being able to have everything provided to you that you need for your treatment. And that's where the Arizona institute for breast health comes into play.

Ted Simons:
interesting. As far as some of the other risk factors, oral contraceptives, child bearing, family history, diet, exercise, talk about some of these things and how they play into folks wondering, thinking about breast cancer?

Christine Lessard:
probably the biggest risk factor that anyone could have is being a woman. Risk factor increases with age as well. The one in eight factor is when you're in your 80s. One in eight at the age of 80 diagnosed with breast cancer with women in their 80s. A study on estrogen -- we don't know why, how, what is happening, that estrogen is causing that. There are genetic factors also in play. Genes come 50% from the mother's side and 50% from the father's side. It is not just from the mother's side that the gene is coming through. Most importantly, however, with genes, most breast cancer that is diagnosed, upwards of 80% is unknown origin. Not familial history. Most breast cancer that is diagnosed, no risk factor at all, none at all.

Ted Simons:
let's talk about your case. I know you have had a chance to share your story many times. Being able to share your story is a comfort and relief to those diagnosed.

Christine Lessard:
approximately, almost 12 years ago, I had my very, very first mammogram, baseline mammogram and they found cancer. My husband and I had only been married for a year. We were running around like chickens with our heads cut off trying to figure out what we needed to do to get me back to whole. There was not a second opinion service such as the Arizona institute for breast health. My tissue had to be sent out of state to be reviewed properly, to produce a another pathology report. The Arizona institute for breast health is here in the valley, in everyone's back yard completely free of charge able to provide that multi-disciplinary panel, breast surgeons, radiologists, oncologists, plastic surgeons who meet once a week and review cases just so that a woman like myself can have proper treatment options made available to her. Knowledge is power after a diagnosis of breast cancer, and that's what we're here to provide.

Ted Simons:
in your experience, you probably took a lot of what you went through, concerns and questions and put them to use.

Christine Lessard:
yes, I find a great amount of satisfaction and love in being able to help someone navigate through treatment options after a diagnosis. It is important to me. It's important to see someone come in that is fearful and not knowing what's happening to them, and by the time they leave our service, they know what their plan is. We send them back to their physicians. They help develop their own plan of treatment and helping everyone around them to understand what they would like to happen.

Ted Simons:
someone recently diagnosed, they're looking for information. They're looking for just comfort. They're looking for something to hang on to. Your advice, where do you go? What do you do? What would you tell them?

Christine Lessard:
I would tell them that they can contact our facility, because we are here for them. We're available. We're local. They can contact our patient advocate. Would you like me to offer the phone number? 408-860-4200 we can be reached at abih.org our web site. You can contact us that way. You need to understand what treatments are available. That would be the biggest thing I would share with someone is not why did this happen to me, but what can i do now that it did happen? And that's the most important thing.

Ted Simons:
and we do have a link to your web site on our web site.

Christine Lessard:
i believe so.

Ted Simons:
if you missed that, we can get that for you. Are you encouraged in breast cancer research?

Christine Lessard:
there is a lot of encouraging things that are coming out. Most women that are diagnosed are living after a diagnosis of breast cancer. That's due to treatment, earlier diagnosis due from mammography, breast mri, finding cancers earlier and earlier. Early detection is the best protection we have right now. Even women diagnosed with higher stages of cancer, they're helping them to live long lives. That is what we're about providing that treatment information to them and knowledge.

Ted Simons:
thank you very much for joining us.

Christine Lessard:
thank you.

David Majure:
why one east valley school district is challenging the state's career ladder program which provides performance based pay incentives for teachers. A conversation with the former U.N. Weapons inspectors who contradicted the claim --

Ted Simons:
thanks for joining us on this Tuesday evening. I am Ted Simons.

Announcer:
if you have comments about "Horizon," please contact us at the addresses listed on the screen. Your name and comments may be used on a future edition of "Horizon." captioning performed by lns captioning www.lnscaptioning.com
"Horizon" is made possible by contributions of the friends of eight. Members of your Arizona pbs station. Thank you.

In this segment:
Dr. Holly Orozco.:Senior advisor, Governor's Division on Substance Abuse Policy;Dr. Manual Medina:;
SPOTLIGHT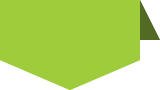 STAY in touch
with
azpbs.
org
!
Subscribe to Arizona PBS Newsletters: