Participants in the recent Arizona Town Hall entitled "Who Will Teach Our Children?" share their recommendations for improving teacher recruitment and retention in our state.
Related Web sites:
Arizona Town Hall Recommendations
Arizona Business and Education Coalition
Transcript:
Ted Simons:
tonight on Horizon: recommendations from a recent Arizona town hall on how to recruit and retain quality teachers; and as Israel celebrates its 60th birthday so does Arizona's Jewish news. That's coming up next on Horizon.

Announcer:
Horizon is made possible by contributions of the friends of eight, members of your Arizona PBS station. Thank you.

Ted Simons:
Hello and welcome to Horizon, I'm Ted Simons. In today's headlines, Arizona's school voucher programs have been ruled unconstitutional by the state court of appeals. The programs give public dollars to private and religious schools to educate disabled and foster children. In a unanimous ruling, a three-member court of appeals panel in Tucson said that's something the state constitution prohibits. Supporters of school vouchers have promised to appeal today's decision. In other education news, Governor Janet Napolitano signed a bill today that continues the practice of allowing some high school seniors to earn their diploma even if they fail to pass the aims test. The bill sponsored by Representative David Schapira of Tempe allows students who nearly pass aims to augment their scores with passing grades in their regular classes.

Ted Simons:
The 92nd Arizona town hall convened in Prescott to recommend ways to attract and retain high quality teachers. In a moment, I'll talk with a couple of town hall participants but first, David Majure introduces us to a former teacher in the Peoria unified school district.

David Majure:
Amber Botamer enjoys teaching.

Amber Botamer:
seeing the light in their eyes when they really get it, knowing that you're really making a difference in their lives and that they go home and that they talk about what they learned in their classroom and that they want to continue to come back and learn more.

David Majure:
She feels like she can relate to her students.

Amber Botamer:
I feel like i'm a big kid myself. So I feel like I can relate to them and be on their level.

David Majure:
But today you're more likely to find Botamer in a board room than a class room. She works for westmark, a nonprofit that promotes good public policy in the schools.

Amber Botamer:
I miss it. I go visit the schools and the teachers I love the camaraderie with the teachers. But until some changes happen I won't be back. Which is a shame, because I really feel like i'm a good teacher.

David Majure:
Botamer left the teaching profession for a variety of reasons.

Amber Botamer:
Lack of support from the parents, administration, feds, and time and stress. Very limited in time to teach. The face time, the true teaching time wasn't there because there's so many other things that are forced upon you as a teacher. And every year they continue to add more onto the plate. There's too much pressure on testing. I feel like we definitely should have testing, it definitely holds accountability for our teachers and well as shows where students are academically and how much they progressed. But it's also very limiting, because that's not what it's all about. There's quite a bit more paperwork each year. There are more mandates and more laws that they require you to do more things. So you're very limited in being able to do what you want to do because constantly dealing with paperwork. The teachers don't go into the profession because of the pay. They know what to expect. So I knew that, and I will say that eventually as the other things add on, that's just one more thing. So as you're frustrated about the lack of time and the stress and lack of support, that's just one more thorn in your side knowing, okay, I'm doing all of this and you're still not getting much of a financial support.

David Majure:
It can all add up to teacher burnout. One reason why many national studies show that half of our beginning teachers leave the profession in the first five years.

Amber Botamer:
And you want to have good teachers in your classroom. But then what happens is you tend to have there and a few of them are stuck. They're at that point where they've been there for so long that they don't have anywhere else to go. Then they're burnt out and you're losing that good quality teacher. You also have someone like myself who I swore I would not a statistic. I only lasted for three years. Because it was just too much.

Ted Simons:
Joining me are two participants in the recent Arizona town hall on teacher recruitment and retention. Gloria Chavez is a town hall board member and a fifth grade teacher at Adams elementary school in the mesa unified school district. Susan Carlson is executive director of the Arizona business and education coalition.

Ted Simons:
Thanks you both for joining us on Horizon.

Both:
Thank you.

Ted Simons:
Susan, I want to address something they think that teacher we just saw, the former teacher we just saw alluded to and spoke to and something the Arizona town hall I think spoke to as well. That is an overall impression that the business of teaching, the profession, needs to be held at higher esteem.

Susan Carlson:
You know, you see that. You see that kind of a statement. And it breaks your heart. It really does break your heart. If you've been in the classroom yourself and if you care about doing the best for kids, it makes you sad, it makes me sad to see that a profession that people who go into the profession do it as she said not because of money. They do it because they want to make a difference. And so when we lose people like that from the profession it really does break your heart. The issue of holding in higher esteem, the profession of education, is something we all need to do. And I've said that before. I will tell you I have called on radio shows. When you listen sometimes to the media, because of a single event that has occurred some place in the community and then you listen to the rhetoric go on and on and on and the language that we choose to use about teachers, about teaching, about the classroom. Our children hear that. Other professionals hear that. What kind of framework, what kind of picture are we putting around the profession of teaching if we don't hold it in highest team ourselves?

Ted Simons:
Gloria, is that something you got out of town hall as well, the idea the teaching profession needs to be held in higher regard?

Gloria Chavez:
Absolutely. Just from the experience itself of town hall I came out of there feeling tremendously valued and respected because it was a wide range of people, business people, people in education. And I think that the feelings and sentiments are there. And what town hall does is come together and come -- the recommendations -- so that we can all figure out how are we all going to do our part to get education in Arizona where it should be.

Ted Simons:
You saw the teacher, the former teacher from the piece. You're a teacher now. You're around teachers. What are you hearing as far as the best way to keep people in the profession? Good teachers, high quality teachers in the profession?

Gloria Chavez:
I think one of the biggest things you'll hear from teachers is that they want support, strong support, not just from parents. You heard that teacher talk about parents. I'm really fortunate I don't face that problem. I have very strong support from parents. You want support from your administrators, your leadership on your campuses. You want support from your districts and certainly support from the legislature. And I think until we all can do that together in the community and business, we're not going to accomplish what it is we're trying to accomplish.

Ted Simons:
Susan, how best can Arizona keep good high-quality teachers?

Susan Carlson:
Well, I think what you've just described, Gloria, is something that business community is already concerned about, is how we keep high quality teachers. I mean, the needs in the business community could to have a pipeline of employees and for youngsters to be able to exit the system and have a good working wage, be prepared for post secondary education or go directly into the work force, it's a need for all of us. So we all have to understand how we can best assist in the classroom. The issue of leadership. There's research that's been done that talks about the value of leadership in a community to support teachers both in the school leadership, school principalship, but also in the support that community can give. Our business community plays a key role not just in partnerships -- and that is a very good hands-on role for business and schools -- but they also play a role in leadership. Business leaders that step up and support teaching as a profession, advocate, advocacy. Down at that legislature to say we value these teachers and these choices you're making don't contribute. There's a role for our business community to play in all of those roles.

Ted Simons:
Before we can keep high-quality teachers we have to attract them. Again, this was referred to in the town hall and mentioned. What were some of the ideas on how best Arizona can attract these folks?

Susan Carlson:
Well, certainly the town hall talks at a 30,000-foot level in terms of what we can do as a state. Teacher pay and the entry level pay for a teacher is one of those issues. We now have young teachers, and teachers who have come into the system from having had a family, who now are looking at what their array of options are. Women have a lot of options these days. Not just in -- teachers coming out of the universities back east, if they want to come to warm weather they can go to any number of states. So that entry level teacher pay is important to attract, quality teachers.

Ted Simons:
Gloria, how much is pay a topic of conversation among your fellow teachers?

Gloria Chavez:
Well, it's quite often. You know, it's interesting when your student come back one day and say, oh, I saw this teacher working at Barnes & Noble or I saw this teacher. Because we have a lot of teachers, especially those that aren't married that have a single income and it's very difficult for them to support themselves. So it is definitely there. And imagine if we -- you know, one of the recommendations we talked about doing a P.R. Campaign and not just recruiting from the top of our universities here but also recruiting across the country. And imagine if we brought that pay up, we would not have to have such an extensive P.R. Campaign. That would be in itself something that attracted those top-level teachers here. That would be something that retained those teachers here as well. There is as you saw in that piece, there is a lot that goes into teaching. There are a lot of responsibilities. It can become very overwhelming. But I think it would be a little less and a little bit more rewarding, a little less overwhelming and more rewarding for us if we were paid at the same level of professionals with the same kind of education that we have.

Ted Simons:
And Susan, with that conversation comes the question, are school districts doing enough not so much to attract good high-quality teachers but to remove teachers who just simply aren't doing the job because that just adds fodder to the opposition?

Susan Carlson:
Indeed it does. Actually there's research about that, too. For students who it takes them years to recover. Three and four years for a child to recover from a poor-quality teacher. It is on all of us to make sure we counsel out those in the classroom who shouldn't be there. There's a huge responsibility for evaluation. So every teacher needs to have a principal, a school principal or evaluator who does an effective and efficient evaluation and provides documentation back to that teacher so they know where they need to continue to improve. And are we doing a good enough job? I don't know that we are. But here's the quandary: we need to have teachers in the classroom. So that issue about how eager are we going to be to counsel out poor teaching, you lay up against the fact that we need to have teachers in our classrooms. And we have a huge number of teaches on emergency certifications because we need to have people in the classrooms.

Ted Simons:
At the town hall you had a speaker talking about America's place in the world as far as teaching is concerned. And he didn't paint a rosy picture, did he?

Susan Carlson:
No. It was not so much -- well, it was in terms of acquiring education, where the U.S. Was back in the 70s in terms of the numbers of people who have gone to high school and then gone on to get post secondary degrees and the huge numbers of the united states is way ahead of the rest of the world. Now if you look at the gap, the gas is reduced dramatically. Korea, Singapore, China, India have gotten now secondary education available to their people and many more people are going into high school and post secondary and much better prepared.

Ted Simons:
Gloria, do you feel like you are teaching children for a wider world, or is everything so focused on that fifth grade classroom? It doesn't necessarily go too much further out of there?

Gloria Chavez:
Well, I think that way that I was taught to teach is what I would ideally like to be doing. However, some of the mandates and things that go on and some of the requirements they have keep me from being able to do that as much as I would like to. I do the best they can to -- you know, we're talking about just simple things like incorporating technology. I happen to be fortunate enough to work in a district that does provide a good up-to-date technology. But we have some districts in the state that aren't. That's some of the recommendations are that we change things so that we for lack of a better term level the playing fields and make sure that it's a statewide effort, not just that one district is doing better than another district. Because when we come out in those different measurements that come out nationally, it doesn't distinguish between districts. It's our state as a hole. That's what we need to be looking at -- as a whole.

Ted Simons:
great conversation. Thank you both for joining us.

Ted Simons:
for 60 years now, the Jewish news has been informing and uniting the Jewish community in the valley. We'll talk about the paper and its relationship with the community. But first Mike Sauceda talks about the Jewish news.

Mike Sauceda:
shortly before the birth of Israel in 1948 the Jewish news was established. It was first published by Morris Goldblum in his garage.

Pearl Newmark:
he had a lot of money and he was arthritic. He really couldn't get around. So he did it because he wanted something to do.

Mike Sauceda:
Carol Newmark and her husband Cecil bought the paper in 1961 from Goldman.

Pearl Newmark:
Since Morris Goldman was our friend and he wasn't well enough to handle the paper we decided we would try it. So it was just the two of us for a little while. Maybe an issue or two and then we began to hire part-time people.

Mike Sauceda:
the first thing the Newmarks did was to move the paper out of Goldman's garage and into a building on Roosevelt. They started publishing twice a week. Carol did much of the copy editing with Cecil doing -- published a wide variety of news and events.

Pearl Newmark:
Oh, meetings and parties, that sort of thing. And then of course we also used the Jewish telegraphic agency. That was like APS. We'd get news from all around the world.

Mike Sauceda:
The Jewish news continued to grow as the valley grew. In 1981 the Newmarks can decided it was time to sell the paper.

Flo Eckstein:
I don't know that we had this picture in our newspaper since he was a congressman.

Mike Sauceda:
Flo Eckstein, pearl's daughter and her husband Paul, a prominent valley lawyer, bought the paper on April 1st, 1981.

Flo Eckstein:
Paul was the editor of our high school newspaper. And he always loved the publishing business. And I loved words, like my mother. And it seemed like an attractive possibility for us.

Mike Sauceda:
When the Ecksteins took over the paper it had a staff of about three full-timers and three part timers. It now has a staff of 20 in its north central phoenix office. The Ecksteins made other changes such as publishing weekly, creating special sections, going online 11 years ago, and just last year starting a glossy coffer magazine. Despite the changes many things remain similar to when the paper started.

Flo Eckstein:
I used the by word "building community through communication" and that is indeed what the Jewish news has done from its first issue until today. When I look back at the first issue of the paper and see content that in large part is very similar to the content that we're publishing today. We do many in-depth stories, investigative pieces that we didn't have the staff to do in 1948 or the publisher didn't then have the staff to do. But the mission, as I see it, has remained the same.

Mike Sauceda:
What do Jewish news readers get that they might not get from the mainstream media?

Flo Eckstein:
In-depth stories on subjects that are of particular interest to Jewish readers about our community, about what's going on in the valley with a Jewish slant. We do a fair amount of political coverage, for instance.

Mike Sauceda:
For those outside the Jewish community, Eckstein says there is value in reading the paper.

Flo Eckstein:
If you're interested in what's going on in the Jewish world, you will find much of what you want to know in our newspaper. If you're interested in what's going on in the Middle East, our coverage of that challenging part of the world, we offer an important view of it.

Mike Sauceda:
For the Jewish community, Eckstein says the paper serves as a glue.

Flo Eckstein:
We cover every aspect of the Jewish community, religiously, culturally, socially and geographically. Certainly in a city like phoenix where we're so spread out, the only way that people who live in Sun City west are going to learn about members of the community who live in chandler is through the newspaper, through the Jewish news. Our goal is to make a difference in the lives of our readers and the lives of our community and makes a difference that we do that I hope every week.

Pearl Newmark:
I feel that Cecil, my husband and i, had good roles in this community. We did a lot, we loved the community, and the community began to love us.

Ted Simons:
Earlier I talked to Vicki Cabot, contributing editor to the Jewish news and Rabbi Maynard bell about the paper and the Jewish community.

Ted Simons:
Vicki, what role does the newspaper play? Is it journalism? Is it a promotional publication? Talk to us about it.

Vicki Cabot:
absolutely a journalism operation. We pride ourselves on the reporting, on our editing, on providing up-to-the-minute news of what's happening in our community, and also throughout the Jewish world.

Ted Simons:
As far as over the years, the stories that were covered in past years compared to now, any different, any different focus, any different kind of dynamic there?

Vicki Cabot:
I would say to you remember the paper is 60 years old. So we really trace the greatest growth in the Jewish community here because it's grown really from the 40s to the next 60 years in the terms of the greatest influx. We now have probably about 20,000 juice in the valley of the sun which is rather a substantial population here -- Jews. And therefore we're dealing with a much more diverse population, a much more diverse readership in terms of ages, occupations, issues. I think earlier on the newspaper -- and it still does function this way -- functioned as a way of bringing the community together, providing that one outlet of news that everybody read, everybody knew what was going on. Many different organizations used it as their way of promoting what they were doing in the community. And also for letting us tell people about what other people were doing. The milestones columns, the births, obituaries, wedding, bar mitzvahs, still the most read in the entire newspaper. However, I think we've moved much more into being -- being much more issue-oriented reporting, much more hard reporting. There's many more issues where the paper takes on and seeks out those topics that have an impact in the community.

Ted Simons:
60 years, that's a long time for some, maybe not for others, Rabbi. Jews arriving in Arizona, back 60 years ago and even further back, what brought them here?

Maynard Bell:
Well, there have been Jews in Arizona since territorial times and maybe even during the Spanish colonial period there were Jews or cultural Jews here in Arizona. During the 19th century, Jews who came to the United States mainly came from central Europe. And those who were more adventurous put a backpack on their back or a wagon and they were peddlers and they went into -- I understand one of the early mayors of the city of phoenix, Emil Ganz was Jewish. His granddaughter Joan Ganz Cooney has a history with public television and children's television workshop. I think later on probably health issues brought Jews to Arizona like it brought the people in the general population. World War II brought military people who were stationed here. I understand that when the paper was first founded in 1948 there were only about 2,000 Jews in the valley. So that's pretty exponential growth between then and now.

Ted Simons:
Concerns that you're aware of and that you've heard from stories and people who were here back at that time, 60 years ago, concerns in the Jewish community then. And again, compared to concerns now.

Maynard Bell:
Well, 1948 was a very crucial time in Jewish history. It was the period right after the greatest tragedy of modern Jewish history, the holocaust. I think Jews, realizing what they had come back from the brink of destruction, sort of took on a certain assertiveness and will to live. And maybe that was one of the impulses, I could imagine, that led a fledgling community like phoenix to have a Jewish news paper in 1948. The other phenomenon, of course, was the imminent creation of the state of Israel which also happened in the spring of 1948. And I have here actually the first edition of the Jewish news, which was published in the winter of that year, January of 1948. And it is full of articles about holocaust refugees, raising funds for survivors in Europe, and also about the imminent creation of the state of Israel. The feature story is about a visit from James McDonald who was the first U.S. Ambassador to the new state of Israel when it was founded in May of that year.

Ted Simons:
Have you noticed that the newspaper continues to focus on world events in general, Israel in particular, over the years? Maybe as much if not more so now? What do you think?

Vicki Cabot:
Israel continues to be a focus. It continues to be a focus of Jewish life and it continues to be a focus for Jews here. I think the newspaper has always had that as one area where we've done reporting. We also you should know there is an organization called the Jewish telegraphic agency. And that is an online service that provides us with news and information, wire stories so to speak like the A.P. But a Jewish A.P., about things that are happening in Israel and also in communities around the world. So we can have that information appears in our pages. And we are there for sort of a one-stop shopping for people who want to find out what's happening in the Jewish world.

Ted Simons:
The Jewish community today here in the valley, biggest challenges, biggest assets.

Vicki Cabot:
Same. I think the biggest challenge and the biggest asset is that we have a huge growth of human capital. Our numbers have increased exponentially. There is a demographic study that was done in 1984, and another that was done most recently in 2002. 2002 they said that there were probably 84,000 Jews at the time here. With the estimate that we'd be increasing by 10,000 households a year. Those of us who sort of have our finger on the pulse of the community feel that we're probably definitely upwards of 100,000 now and even perhaps closer to 120,000. Therefore we have wonderful mass. We have great diversity. Which again is the blessing and the curse in terms of trying to be all things to all people so that as a community and as a newspaper.

Ted Simons:
Coming up on the Journalists roundtable the sheriff and the Governor at odds: Arpaio says Napolitano is hurting his efforts to stop illegal immigration; and some lawmakers want voters to chime in on gay marriage. That's Friday on Horizon.

Ted Simons:
That's it for now. I'm Ted Simons. Thank you for joining us. You have a great evening.
In this segment:
Gloria Chavez:Town hall board member and a fifth grade teacher at Adams elementary school , Mesa Unified School District;Susan Carlson:Executive director, Arizona business and education coalition;
SPOTLIGHT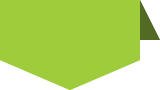 STAY in touch
with
azpbs.
org
!
Subscribe to Arizona PBS Newsletters: