There's talk of a merger between local airline U.S. Airways and United Airlines. Arizona State University aviation law professor Michael Pearson discusses the potential merger and its possible impacts.
Transcript:
>>Ted Simons:
Tonight on Horizon, there's talk of a merger between hometown airline US Airways and United Airlines. Hear what local impact that might have if it happens. A bill has been passed that would allow the state to take over troubled schools in academic trouble. Learn what's next on that from our state's top education official. And tonight we wrap up our series on CPS by looking at a program focused on prevention. Those stories are next on Horizon.

>>Announcer:
Horizon is made possible by contributions from the friends of eight, members of your Arizona PBS station. Thank you.

>>Ted Simons:
Hello and welcome to Horizon, I'm Ted Simons. Before we get to our main topics, here are some headlines from today. You might be griping about gas prices, but it could be worse. And it is worse in almost every state except Arizona. AAA Arizona reports we are paying the second-lowest gas prices in the nation, only Wyoming having cheaper gas. The current average price of gas in Arizona is 3.45 a gallon for regular unleaded. An anti-illegal immigration group launched a recall drive against Phoenix mayor Phil Gordon this morning. The group, American Citizens United, says it is tired of Gordon "pandering to illegal aliens." the group has 120 days to collect nearly 24,000 signatures to get the recall of Mayor Gordon on the ballot. Three people from Texas have been arrested for starting a fire that has burned more than 2,000 acres near Grand Canyon National Park. 23-year-old Alan Burroughs, 24-year-old Michael Zachary Dunn and 24-year-old Lindsey Jo McKinley were charged with four misdemeanor charges. They are accused of starting the X fire when they left a campfire unattended. Also in the news today, a coalition of business, political and university leaders gathered at the state capitol this morning to present their case for $1.4 billion in funding to build new university buildings and to fix old ones. The "speed coalition" is calling their request a stimulus plan, saying it will help boost Arizona's economy. Here are comments from Arizona State University president Michael Crow and Senator Thayer Verschoor after the hearing was over.

>>Michael Crow:
If you look at the plan that we put together, what you'll see is that plan produces a net revenue return over the life of the investment that nets back to the state more than the state's investment. We've looked at those numbers very hard. We wouldn't have proffered them if we didn't think they were solid. Those are very solid numbers. If we hit our productively goals, the state's economy will grow as a function of that and revenue to the state will grow more than sufficiently to pay for this project.

>>Thayer Verschoor:
That's what was lacking here, woefully lacking is the talk about how do you afford this especially at this time. We're looking at a $2 billion deficit for all intents and $1.8 billion deficits in '09. And we just had to make up almost 1.2 billion in '08. So quite frankly, when Senator Burns says there's no money, you're at the wrong bank he's right because there's no money in this bank to borrow from.

>>Ted Simons:
When united airlines and US Airways tried to a few years ago, the move was met with stiff opposition by lawmakers. This time, the flight path to merger may be smoother. Here to talk about the possible merger and impacts it may have on our local economy is Michael Pearson. Pearson has been affiliated with the airline industry for 30 years and teaches aviation law at Arizona State University. Thanks for joining us. Is this a done deal?

>>Michael Pearson:
Not necessarily. It's a possibility moving towards a probability. Stranger things have happened. Both companies are doing their due diligence. It isn't finalized yet but headed in that direction.

>>Ted Simons:
If it happens, what kind of job cutbacks would we see here in Arizona?

>>Michael Pearson:
You're going to see an attrition of any overlapping functions. And you will more than likely see some administrative job loss. Typically the corporate headquarters of the larger airline, which would in this case be united, much larger than US Air, would more than likely keep their corporate headquarters in Chicago. So my assumption would be that you would see some attrition and some loss of jobs here locally in Tempe.

>>Ted Simons:
That's not good for Tempe. Talking about losing a fortune 500 company here.

>>Michael Pearson:
At least portions of it. There'll still be analysis. Initially there won't be any major moves to reduce staff here locally yet. Once they complete their analysis and make their business decision how to cut costs my assumption is again that there will be some job loss.

>>Ted Simons:
Now, United and Continental were supposed to be getting together. Continental said thanks but no thanks. Why was that a no deal and this could be a deal?

>>Michael Pearson:
It's really based upon the merger of Delta and Northwest started another shift towards mergers in the industry again. Delta-Northwest combined are very large. United has been looking for a dance partner for a period of time. It did make another sense, quite frankly, from a route standpoint and from a business model for United and Continental to actually enter the marriage and become one airline. Yet Continental's operated independently. They're fairly -- fairly well-placed financially and able to survive without United. United certainly needs another dance partner in order to compete.

>>Ted Simons:
Does US Airways need another dance partner to compete? I ask that question with the idea that if this merger doesn't happen, what happens to our local airline? What does it say about our local airline?

>>Michael Pearson:
I think we're positioned. I don't think the airline is going to fail if the merger doesn't happen. And I think that we'll be arguing to extremes. It could happen, I don't believe it will. US Air and America West, the current US Air airlines, is already going through some cultural shifts and growing pains. So it's certainly going to be interesting to see what happens if the merger does go through.

>>Ted Simons:
That has to be a concern, is it not, that merger with America West still looks like there's still a lot of work to be done regarding that merger and now you're talking about another one.

>>Michael Pearson:
Yeah. The issues are not necessarily the structural and functionally or cultural issues. You're trying to merge different work forces. And really the lynch pin in most of these airline mergers are the different unions you have to deal with, trying to merge seniority lists which is a very big issue in the transportation industry specifically airline industry.

>>Ted Simons:
Justice Department going to look at this?

>>Michael Pearson:
Not only this deal but Delta-Northwest. My assumption is based upon the stress in the industry they'll both pass scrutiny. Actually the justice department along with political pressure that kind of put the kibosh in the earlier merger of the airlines back in I believe it was July of 2001 if memory serves me correct.

>>Ted Simons:
Is this a reaction do you think of the Delta-Northwest merger?

>>Michael Pearson:
I think it's a reaction of the market force. Basically we're moving toward what they call a natural oligopoly where before you had a highly regulated industry and then after the regulation was or changed in '79 the law was repealed basically, new entrance into the market. It's going back to a natural balance between supply and demand.

>> That doesn't sound very good in the -- at least in the short-term, I should say, for local air travelers. They can expect higher prices would they not?

>>Michael Pearson:
Absolutely. What you've had in the past is too many seats chasing too few consumers. So anytime you move toward a balance in the supply and demand, you're going to reach an equilibrium. What you're having here is you're taking away some of the supply seats, so of course the price will go up. Here locally you have enough of a competing airline with a large economy of scale Southwest Airlines where I doubt if any of the major market segments served by US Air and United will be greatly affected. And what I mean by that is the same routes southwest fly, if United-US Air fly the routes they'll have to keep the prices low to keep the markets share with Southwest Airlines.

>>Ted Simons:
What kind of timetable here are we looking at for a go from there?

>>Michael Pearson:
What people in the industry have told me and from what I heard is that both parties are trying to get the deal done and get it finalized all the way through the antitrust scrutiny before the next election, before the change of powers.

>>Ted Simons:
Interesting. But until then, I would imagine that local folks and local officials and city leaders, municipalities and such especially here in Tempe, it has to make them nervous.

>>Michael Pearson:
You bet. Anytime you could lose a large percentage of your work force, especially in an economy that's at least perceived to be stagnant, it certainly would be cause for concern.

>>Ted Simons:
All right. Michael, thank you so much for joining us.

>>Michael Pearson:
You're welcome. Glad to be here.

>>Ted Simons:
The Governor signed a bill into law that would make it easier for the state to take over school districts that are failing academically. One such district is the Roosevelt District in Phoenix. I'll talk to the state superintendent of public instruction. But first here's more on a new law.

>>Michael Sauceda:
The new law requires the Arizona department of education to investigate school districts if 50% of the schools in that district have underperforming or failing labels and to notify the state board of education if the education department determines the school district meets the conditions of systemic education mismanagement. The new law authorizes the department of education to recommend a person to serve as superintendent of an underperforming district. The board of education can approve or deny the department's recommendation. If approved the superintendent would serve up to three years. The new superintendent must file a report to the board of education within 120-days after taking over and propose a time for improvement. The superintendent could override school district governing board decisions and could hire and fire teachers and administrators. The replacement superintendent must file quarterly reports. The board of education could fire the superintendent for cause. The board would also remove the superintendent once a school district improves.

>>Ted Simons:
Here now to talk about the new law is state superintendent of public instruction, Tom Horne. Tom, always a pleasure. Thanks for joining us. Before we get to Roosevelt, the judge in the ELL case says no fines. Not necessarily happy with the law, just no fines for now. Your response.

>>Tom Horne:
I'm certainly not surprised. I think the key is that the kids have to learn English quickly. That's the key. And what we found in surveying the schools was that the average school was teaching English directly to kids who needed to learn English less than an hour a day. So no wonder they weren't learning. We think they need to be taught English four hours a day, intensive English language development to acquire language quickly. We'll require that of all the schools. Our job was to find out how much more it cost. We went school by school. We have well-documented, we need another 1400 teachers. That will cost $40 million. The legislature appropriated the money. I think we're doing what we need to do.

>>Ted Simons:
No fines for now as far as that's concerned. Now back to the Roosevelt District. What exactly does this new law do?

>>Tom Horne:
This new law provides that if a school district is failing based on the test scores of the students, in other words, the students aren't learning as shown by their test scores, it becomes a state responsibility. You know, we have local control if the kid are learning and they show on their test scores they're learning we leave it up to the district how to teach them. If they're not learning it becomes a state responsibility. So the law says that if that shows they're not learning due to systemic educational mismanagement which is defined only as the fact that the district doesn't assure that schools follow their improvement plans, even one school meets the requirements of the statute, then the state board can appoint a turn-around superintendent who will exercise strong leadership -- because that's the big problem in Roosevelt and other districts that are not doing well. Turn-around superintendent to exercise strong leadership, focus on academics, get the kids learning and get their test scores up.

>>Ted Simons:
That all sounds great. Can the state do that better from a distance than a local board and district can do closer in this.

>>Tom Horne:
Absolutely. The districts that do well have school boards that function well. But in the Roosevelt District as an example you had a toxic political atmosphere. They were the largest employer in their neighborhood. It was a poor neighborhood so people ran for the board and got jobs for friends. So they weren't choosing instructional leaders the way I was used to when I served on a school board. People were getting the jobs for the wrong reasons. An outside leader can come in and focus on only one thing, the academic achievement of the students. Notoriously in Roosevelt racial issues predominated, personal issues predominated. There was no real leadership to get academic achievement. It was like a pilot less airplane flying in the dark with lots of kids around and mountains around.

>>Ted Simons:
Is there going to be more money funneled into that district now that state has taken it over or apparently will take it over? Will there be more money and resources and things now as opposed to back when the local district was in charge?

>>Tom Horne:
Money is not the problem. Roosevelt has gotten $90 million over the past several years. They get about $8,000 per student compared to the state average is about $6,000 a student, so they get a third more than the average student. They had plenty of money. The problem was leadership. Leadership that's focused on the academic achievement of the students. This is what we seek to have the state board require now that we get leadership in there that will focus on the academic achievements of the students.

>>Ted Simons:
I know there's some criticism saying that looking at the district right now you've got higher math scores, higher reading scores on AIMS. They've had I think three successive increases along those lines which to them says, hey, we're starting to turn things around.

>>Tom Horne:
Well, they cherry pick some statistics. Overall the district is not doing better that shown by the fact they have more underperforming schools, more failing schools. Statewide over 90% of our schools are performing or better. And Roosevelt less than half are performing or better. So that is showing you that students are not learning and that performing badly on their test scores.

>>Ted Simons:
If the board approves what will be the next step now?

>>Tom Horne:
If the board approves then we choose three good candidates to be the turn-around superintendent. The board chooses one of those. The turn-around superintendent then studies the district, presents a plan. Hopefully the board approves the plan and what the powers of the turn-around superintendent will be. That all need to be done by August when school starts for the next school year.

>>Ted Simons:
Last question here. This is the Roosevelt school district takeover. But other districts are involved here.

>>Tom Horne:
well, the definition is a majority of your schools are underperforming or failing. There were six schools like that, school districts like that. But then the legislature says it had to be more than five schools in the district. But in future years there maybe other districts with more than five schools that have the majority of their schools underperforming or failing. And we need to be sure that we intervene anyplace that happens so that we can make sure that never again in Arizona does a student go to school where that student does not learn.

>>Ted Simons:
Tom, thanks for joining us. We appreciate it.

>>Tom Horne:
Thank you.

>>Ted Simons:
Tonight we finish our four-part series, protecting Arizona's children, by looking at prevention of child abuse. There's a program called healthy families affiliated with child protective services. The program is aimed at prevention. It uses a holistic approach to help parents although the great majority of parents in the program are not abusing their children. I'll talk to an agency official, but first Mike Sauceda tells us about one family using the program services.

>>Mike Sauceda:
Families support specialist Angela Curtis of southwest human development's healthy families program arrives at this home in Mesa. The goal of healthy families is to prevent child abuse through a holistic approach through helping and educating families. The program is voluntary. Like most families that enter the program, this family doesn't have child abuse issues at all.

>>Angela Curtis:
There has been no abuse in this family. Most families we work with don't have a history of abuse. It's very rare. Our job is to help them be good parents.

>>Mike Sauceda:
The Buzellis got involved with healthy families after their 2 1/2-year-old daughter underwent open heart surgery.

>>Michelle Buzelli:
At three months old she had a large hole in her heart. She underwent open heart surgery. And after that she's never really taken off with eating. She's always been challenged to be a good eater. And that way -- that's where she came her failure to thrive. She didn't thrive with her bottles. She has a tube in her stomach where she takes nourishment through her stomach. We try to get her to eat, and then if she doesn't eat then we feed her through the tube.

>>Mike Sauceda:
Activities such as feeling the texture of a ball helps Amber get used to foods she doesn't like to eat.

>>Angela Curtis:
What I do is bring out different activities for them. The girls to play with bubbles. I bring out like a beach ball to help them. Amber Lee needed to work with some sensory issues, so just sitting on the beach ball and rocking back and forth; singing row-row-row-your-boat is helpful for that. Different textures like play dough and shaving cream. Those things will help her get used to different textures and be able to eat more. So it all connects.

>>Mike Sauceda:
Families like this get help with more than just parenting.

>>Michelle Buzelli:
A year ago my husband was in a car wreck and broke his leg and he was out of work for three months. Healthy families, Andy, led us to family resource center and they were able to help us pay the rent while he was out of work.

>>Angela Curtis:
Healthy families offers like a link to community services. We bring out activities that help the parents get down on the floor and play with their children. Teach them that it's okay to pick up babies when they're crying. We have every now and then we have supports for all of the families to come to the park or what north and get to know each other and play with different activities. So a little bit of everything. We believe that whole family affects the child. So we try to help the siblings, the fathers, the mothers, even the grandmas if they're in the home. If everybody is on the same page and they all understand the child's development and they're all on the same page with discipline, it's a lot easier for everybody.

>>Mike Sauceda:
Curtis says she's seen improvement in Amber Lee.

>>Angela Curtis:
She's eating a lot more. She doesn't need an occupational therapist anymore. She's walking, climbing, jumping.

>>Mike Sauceda:
Buzelli says she'd recommend the healthy families program.

>>Michelle Buzelli:
Give healthy families a try. Don't just blow it off as an organization that for someone that's poor or someone that's child abused it's not just that. It's here to help you raise your children.

>>Ted Simons:
Here now is Suzanne Schunk with southwest human development to tell us more about healthy families. Susan thanks for joining us on the program.

>>Suzanne Schunk:
You're welcome.

>>Ted Simons:
The mission of healthy families. What is it?

>>Suzanne Schunk:
Our goal really is to prevent child abuse and neglect. That is the main purpose of the program. In addition, we do that through three means: one being to promote child development and health, to enhance the parent-child relationship interaction, and through increasing family self-sufficiency.

>>Ted Simons:
Now, do you deal with or see a lot of child abuse issues by way of healthy families? I know we're concentrating on CPS. Throughout the week here. So do you see much of that?

>>Suzanne Schunk:
Certainly. We identify families for this program who already have risk factors for child abuse and neglect. So it's not just anyone who gives birth to a baby or any pregnant woman. But someone with a history such as having been abused as a child themselves, or having some issues with children with disabilities. Because that's a very difficult kind of child to have to raise. Perhaps poverty, perhaps single parent, teen parents. Any kinds of risk factors associated with child abuse and neglect are the families we actually serve. So obviously there's going to be times when we have concerns about possible abuse or neglect.

>>Ted Simons:
So you do approach families.

>>Suzanne Schunk:
Yes, we do.

>>Ted Simons:
But it's still a voluntary program.

>>Suzanne Schunk:
Very much a voluntary program.

>>Ted Simons:
Okay. I'm sure you're convinced a family that you can see needs help but may be reticent to do so.

>>Suzanne Schunk:
Absolutely. We try to show the positives of the program. This program has been evaluated every year since its inception almost two decades ago. There's a great deal of research that shows that when home visiting when a family has a newborn is a significant time to be able to intervene and prevent abuse and neglect. We often tell them about the wonderful opportunities this program offers. We give them an enormous amount of child abuse -- I'm sorry. Can we redo that?

>>Ted Simons:
No. Keep going. You're fine. You're fine.

>>Suzanne Schunk:
We give them a lot of child development knowledge and information. And we enhance the relationship, the attachment and bonding between the parents and the children.

>>Ted Simons:
I know it was kind of mentioned that it's a holistic approach. You kind of touched on a few of those aspects. Talk more about that, the fact it's a little different than people might expect in the holistic nature of this.

>>Suzanne Schunk:
We work very much with the entire family, both parents. We want mom and dad to be involved. We know that fathers have a significant impact on brain development for children and it's critical that children have both parents where possible. We include siblings. If there are older siblings we always include those children as well. And we look at not just the child development of the one infant but we look at the development of all the children, we look at the families' income and self-sufficiency. Do they need better housing; do they need assistance with linkage for medical concerns? Whatever kinds of concerns the family brings, if it's substance abuse, domestic violence, we will try to address all the issues that impact those families.

>>Ted Simons:
So if there are financial concerns, there are medical concerns, everything from therapy for kids to counseling for the parents, you offer that?

>>Suzanne Schunk:
We at least link them to the appropriate resource and support them in that. We can't always provide all that our selves but we work on those things.

>>Ted Simons:
You get some funding from DES?

>>Suzanne Schunk:
The funding is all through DES It is spread out throughout the state to various nonprofits and government organizations that then run the programs. But the money that comes to DES is a combination of both state and federal moneys.

>>Ted Simons:
Okay. So it's all fund through DES to you.

>>Suzanne Schunk:
That's correct.

>>Ted Simons:
What kind of results have you seen so far from the program?

>>Suzanne Schunk:
Tremendous results. Throughout the state we've noticed that first of all we have 99.7% of our families who have high risk factors for child abuse and neglect do not have substantiated CPS Reports at any time during the services. Another thing is that we see the mothers do a tremendous increase in their self-confidence, in their competence as parents. And they have less depression. We've seen changes in the children being linked to medical providers. We have a better immunization rate than the normal population, the general population. And most of our families are linked to medical providers.

>>Ted Simons:
So you are seeing these positive results? I mean, are you seeing them increase over time as the program develops?

>>Suzanne Schunk:
Yes. Each year we get evaluated. And each year we've actually seen progress in those kind of outcomes, which has been very exciting for the program. We believe in high quality. Southwest human development manages Maricopa County's healthy families program. And we really believe in high-quality services and best practice.

>>Ted Simons:
All right. Very good. Congratulations on the program. It sounds like you're doing great work there.

>>Suzanne Schunk:
We hope so. Thank you.

>>Ted Simons:
Thank you for joining us. Coming up on Horizon you'll hear more about today's hearing on a stimulus plan by the universities and other developments from the state's capitol as reporters talk about the week's news. That's Friday on the journalists' roundtable. Coming up next on eight TV, that's Horizonte. Issues through a Hispanic lens. That is it for now. I'm Ted Simons. Thank you so much for joining us. You have a great evening.
In this segment:
Michael Pearson:Professor, Aviation Law, Arizona State University ;Tom Horne:State Superintendent of Public Instruction;Suzanne Schunk:Southwest Human Development;
SPOTLIGHT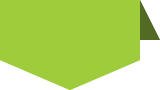 STAY in touch
with
azpbs.
org
!
Subscribe to Arizona PBS Newsletters: