Don't miss HORIZON's weekly roundtable where local reporters get a chance to review the week's top stories.
Transcript:
Ted Simons:
>>> Tonight on Horizon, a democratic national convention wraps up in Denver. We'll talk to a valley journalist who was there. We discuss the republican presidential nominee by john McCain for president and the efforts to get Mayor Phil Gordon out of office, next on horizon.

Announcer:
>>> Horizon is made possible by contributions from the friends of eight, members of your Arizona PBS station. Thank you.

Ted Simons:
>>> Hello, and welcome to horizon. I'm Ted Simons. Joining me tonight are Casey Newton of the Arizona republic, Dan Nowicki of the Arizona republic, and Howard Fisher of capitol media services. John McCain announces his running mate today, Alaska governor Sarah Palin. Dan, who is Sarah Palin?

Dan Nowicki:
>> That's the question that folks from coast to coast are asking right now. She's certainly not very well-known. She has always been kind of mentioned in the veepstakes on the republican side. She's got kind of a cult following among republican bloggers and republican activists who follow things like, you know, government in Alaska. But she really was a surprise Pick. I don't think anybody was really expecting her to actually be the nominee for vice president.

Ted Simons:
>> Is there something that is generally thought that she will really help the McCain ticket on? What is she bringing to the party?

Dan Nowicki:
>> I think she brings a few things. You know, there's been a lot of discussion about whether or not McCain can win Hillary women voters and I don't think that's what they're aiming at with her. I think they're aiming at the Hillary blue collar voters, and she brings to that pretty authentic biography, which might appeal to the more censurous democrats and independents and conservatives love her. The biography, she's got a son who joined the military, going to Iraq, she just recently had a baby with down syndrome. She knew about it in advance, didn't abort the baby, so naturally the antiabortion community really appreciates that, you know, it's really walking the walk when it comes to pro life and so, you know, the idea is that she energizes the base and also presents this kind of likable image that appeals to censurous independents.

Howard Fisher:
>> What she isn't is a cranky old man, you know. You've got McCain who turned 72 today. Choosing somebody who talk about half his age, I mean, basically that's what she is. You know, I mean, McCain Lieberman ticket would have been, you know, grumpy and grumpier kind of thing. He needed something to shake it up. I mean, you watch the love fest the media had with Obama all week. The idea of coming up with somebody, the fact that McCain's campaign was able to keep the secret, you know, shows that perhaps also his campaign has gotten a lot better, but she brings youth. The flip side of that is she was mayor of a town that's, you know, smaller than Paradise Valley and she's been governor of Alaska, from a population standpoint not one of the larger states, for less than two years. Have the republicans neutralized themselves in terms of claiming about Barack's lack of experience by choosing somebody with even less experience?

Dan Nowicki:
>> from what I hear just today talking to republican activists and the like, I think they're willing to have that debate, if, you know, if they want to argue that she's inexperienced. They think that's got to hurt the democratic ticket more than it will hurt the republican ticket. But I do think that the experience issue is give something anxiety to some republicans. They like her, they like her story, but it's kind of hard to make the case that she's qualified to be president.

Howard Fisher:
>> And is that actually the key, because when you got somebody who's 72, what's life expectancy? I realize McCain brought his mother on the campaign trail to show what's the life expectancy of a very white male.

Ted Simons:
>> Following the McCain campaign, has this name popped up often? And what other names were folks on campaign clamoring for or at least expecting?

Dan Nowicki:
>> Her name has been on the list since the beginning of the year when it became clear McCain would be the nominee but always the dark horse, longshot, if McCain wants a woman here's an example of somebody. She does have like I said a following on the blogosphere, lot of fans, somebody once described her to me several weeks ago as she's the heart throb of republican nerds everywhere. So she has been out there. I'll be honest with you, it surprised me. One of the reasons why, I thought McCain being such a visceral type of a guy, i thought he'd go with the gut, go with somebody he was friends with, had confidence in. He doesn't even really know her. I was talking to Charlie black, a senior adviser and the first time he met her was February at a national governor's meeting and he's only had a couple meetings with her. Seems like more of a political calculated move than I would have anticipated from McCain.

Ted Simons:
>> Do that end are we getting a Dan Quayle memory from this election?

Dan Nowicki:
>> I don't know. It's possible. Nobody knows her. A lot of this is going to depend on what kind scruff candidate she is, McCain and others have said once you get to know here you're going to be impressed with her, but nobody knows her now, so it depends.


Howard Fisher:
>> That's the interesting thing about Quayle. For all our jokes and including around this table, Quayle was no dummy. But he did things like spelling potato wrong and all of a sudden it stuck. She's going to have to be very, very careful because one misstep, one tiny little thing that somebody can blow off as oh, she's a lightweight, and she becomes Dan Quayle.

Ted Simons:
>> But the point is Dan Quayle was selected because it was thought he's a good looking guy who would attract women voters. Now, I'm not necessarily saying the runner up to miss Alaska is going to attract male voters on the McCain ticket, but there is a calculation, I mean, this was not necessarily what people were looking for from the McCain camp.

Dan Nowicki:
>> But on the up side, you know, among conservatives, I think there's not only a big sigh of relief that there's cheering today. I was driving in to work, I had rush limbaugh on. He was saying it's a great pick, genius move. And that's one thing McCain's been doing the last month or so. He's really been shoring up his numbers on the republican side. And you might think that, well, republicans are going to vote for McCain. But he's not had much enthusiasm there. He started running ads against Obama, the celebrity and the media kind of ridiculed the Paris Hilton ad, for example, and you know, the republicans are eating that up. His numbers started going up. He had his showing at the saddleback forum, played well with the evangelicals who distrusted them for years. Now, this really I think affirms that support for him. So for the first time I think you're seeing McCain energizing his base since he won the primary.

Ted Simons:
>> Interesting. Before we leave McCain, Casey, daddy Yankee endorsed McCain.

Casey Newton:
>> The whole world was watch, nobody knew which way daddy Yankee would go. He's a pop star, had a hit with gasoline and recently said McCain is his guy. To be honest, I'm not even sure why he said that. But now the world knows once and for all where daddy Yankee sits.

Howard Fisher:
>> The fascinating thing is oh, we've got a Latino. The guy's from Puerco Rico. I mean, bringing him to a community of Mexicans at central high school to say look, I mean, sure, the kids knew who he was. What does he bring to the campaign? Maybe he's should have been the v.p.

Ted Simons:
>> He gets the vote from the crowd that's not quite old enough to vote.


Howard Fisher:
>> And that's a very important demographic. And if he's around in four years, maybe there will be a vote for him.

Dan Nowicki:
>> I do know the McCain campaign's happy with the way that event turned out. Not so much the chatter they're going to get on horizon here, but went over really well in the Spanish language media and telemundo all covered it heavily.

Ted Simons:
>> Let's get to the convention, Dan, obviously you were there. The whole week long you were in the arena, at the stadium. Set the scene. What did we not see on television?

Dan Nowicki:
>> At the stadium?

Ted Simons:
>> Well, start with the convention hall.

Dan Nowicki:
>> Ok. Well, the convention hall was probably what you did see on TV. I think the real difference, what you didn't probably catch on TV was invesco stadium with the Obama speech. That place was shaking. It's a huge football stadium, it's where the Denver broncos play. And when Obama was speaking, it was shaking, I mean, people were stomping, cheering, I was trying to type and kind of disconcerting a bit. At the Pepsi center which is not far from it, but wasn't big enough for Obama to give a speech inch apparently, you know, typical convention scene, lot of revelry and cheering and packed, overpriced hot dogs as well.

Ted Simons:
>> And of course Governor Napolitano was at the convention and she did speak a little bit earlier in the week on Tuesday evening. Let's go ahead and get a little snippet of what the governor had to say.

Janet Napolitano:
>> Arizonans are also proud of their political tradition. From Barry Goldwater to mo Udall to Bruce Babbitt. Now, there's a pattern here. There's a pattern here. Barry Goldwater ran for president and he lost. Mo Udall ran for president, and he lost. Bruce Babbitt ran for president, and he lost. Now, speaking for myself and for at least this next election, this is one Arizona tradition I'd like to see continue.

Ted Simons:
>> Did that connect well with the audience, a, and b, what was the Arizona delegation doing when it kept hearing they were a bunch of losers?


Dan Nowicki:
>> Actually it did connect with the delegates in the convention hall. They ate up the fact that the governor of Arizona was slamming the republican nominee from Arizona. But, you know, it's an interesting thing to think about is, you know, how these speeches play with the delegates in the convention hall. Not really that important. They love everything, they're screaming, stomping, cheer at everything. It's really how it plays with the people in America, it's kind of interesting because i think it did go over well. People were excited and cheered in the convention hall. I got back here today, flew in from Denver, I was talking to people around the newsroom and they were like -- they thought it was a terrible speech. They're asking, you know, why did she even need a microphone, the way she was delivering it so loudly, so I guess it can come across difference on TV than in a noisy convention hall.

Howard Fisher:
>> And we're talking about in a newsroom where we watch it because we're sort of forced to, talk about not ready for primetime, I mean, you know, the only people who got to watch, the people watching in places like c span. She was only playing to the crowd that was either in the convention center or those of us who said oh, what is that you're wearing, Janet?

Ted Simons:
>> Well, that's a different story. But I did check around the different stations to see when she was speaking, if they were all covering it. And they were not. I mean, there were bites from CNN, PBS had a little bit. But for the most part it was an opportunity to put more pundits on the air.

Howard Fisher:
>> That's the thing. If you notice when they ended up with like 12 people i think talking that night, she got about six minutes and 30 seconds, somewhere in there, you weren't going to break away for a speech that was supposed to be about the middle class and the economy and ended up being a couple of jokes.

Ted Simons:
>> Help, hurt, make no difference as far as her political career is concerned?

Howard Fisher:
>> Janet? I don't think it makes any difference at all. Here's the deal, we've talked about it here. In terms of helping her, if she stays here and runs for U.S. senate in 2010, her being on stage, no difference. If Barack Obama wins and she becomes the U.S. attorney 10 general, no difference. She showed her loyalty.

Ted Simons:
>> Ok. Also at the convention, and you mentioned, the big speech was Barack Obama speaking at the football stadium. Let's hear a little of what he had to say.


Barack Obama:
>> Today is my call for a time frame to remove our troops from Iraq. Has been echoed by the Iraqi government and even the bush administration, even after we learned that Iraq has $79 billion in surplus while we are wallowing in deficit, john McCain stands alone in his stubborn refusal to end the misguided war. That's not the judgment we need. That won't keep America safe. We need a president who can face the threats of the future, not keep grasping at the ideas of the past. [Cheering and applause]

Ted Simons:
>> Does, Casey, you watched with the rest of us, Dan was there. And the stadium was rocking and shaking as you say. We're all watching on television. Do you think it might have been a mistake to appear in front of a football sized crowd where it reverberates, as opposed to speaking one on one to everyone watching their television?

Casey Newton:
>> There's pros and cons, what's important isn't necessarily what the delegates or people there see, it's how it plays in the living rooms and in a more intimate environment maybe it would be easier for Obama to connect. It was certainly a grand venue but also risks making him look like the lone messiah at the microphone which he gets tagged as sometimes.

Howard Fisher:
>> We've seen this over and over again in the campaign, he loves the -- this is Paul McCartney versus John Lennon style. One wanted the large venues, one wanted the stadiums. He needs the small, intimate thing. John McCain does that very well. Watch him in town halls, watch him doing that. If I were to give him advice for this coming week, his acceptance speech, get rid of the podium, give him a wireless mike, let him wander around the stage and talk to people as if he were doing a town hall. That works. People want to feel intimate about this. The rock star stuff works when you're in the stadium. I've covered his live speeches, they're great. But in terms of what people want in the connection, Barack's still aloof.

Ted Simons:
>> Dan, you were there, and obviously the people at the stadium as you say ate it up. Was it as big a reaction as you expected?

Dan Nowicki:
>> Yeah, I didn't know if they were going to fill up that huge stadium. They almost did. I did look, there were some seats empty, but far up in the nosebleed sections, and what's interesting, I think I went over there around 2:00, you know, station at the Pepsi center, the media core started moving over throughout the day. And just riding over on the shuttle it was just amazing to see the lines of people lined up, even that early.

Ted Simons:
>> Was the media that you talked to, the folks that were there with you, did they have the sense that he could have done better in this speech or is it possible to get that sense when you've got an adoring throng around him? Because a lot of people that watched on TV thought good speech, not necessarily great.

Dan Nowicki:
>> Yeah, the atmosphere was electric there, kind of the combination of the Sermon on the Mount and the super bowl. And so I think it was definitely again how it plays on TV, you guys can tell me better than I can, but you get a little cynical in politics sometimes. But I tell I there were a lot sufficient people in the crowd, particularly African Americans with tears streaming down their eyes and you just don't see that very often.

Ted Simons:
>> Earlier in the week another very anticipated speech was by Senator Hillary Clinton, and we have a small snippet there as again Senator Clinton addressed the convention crowd.

Hillary Clinton:
>> And you haven't worked so hard over the last 18 months or endured the last eight years to suffer through more failed leadership. [Cheering and applause] no way, no how, no McCain. [Cheering and applause]

Ted Simons:
>> All right. Dan, crowd cheering, crowd loving it. Did that speech convince -- did it look as though, you can only know what you see, did it look as though Hillary supporters were satisfied by that speech?

Dan Nowicki:
>> I think most of them were, you know, obviously they rooted out some who said they still weren't satisfied. But I think Hillary for the most part did everything she needed to do in that speech. She was actually criticized for not vigorously defending Obama a little bit more. Bill Clinton came in the next day and actually did kind of give a more passionate defense of Obama, which frankly people didn't expect. Probably thought Hillary would be more likely to do that than bill, kind of sulking still at the time. But I think, you know, overall it went well. It was a good speech by Hillary.

Ted Simons:
>> Did you agree, Howard, that there should have been more red meat earlier in the convention?

Howard Fisher:
>> You know what I was struck by? Hillary talking about early on for the last 20 years, I fought for this, parentheses, unlike the new kid on the block, for so many years I fought for women's rights, unsaid part, unlike the new kid we're going to be nominating the next day. It was an ok speech. I think she did what was necessary. Was it a spirited defense of the party nominee? Not so much. She's covering her fanny. Her pantsuit fanny if you want to call it that. That if he loses, she's the heir apparent four years from now.

Ted Simons:
>> And Casey, did you see bitterness there? Did you see someone who was not necessarily pushing as hard as she could for the candidate?

Casey Newton:
>> Not necessarily. One thing she was tagged with was not defending Obama's credentials to be commander in chief enough. She could have taken the opportunity to say, you know what? He is ready to take the 3:00 a.m. phone call. She didn't do that. But on the whole she did give people a lot of reasons to vote for Obama and even more reasons not to vote for McCain.

Ted Simons:
>> go ahead.

Dan Nowicki:
>> Howe's a little harsh in his assessment there. You have to remember too, Hillary was the one who did the roll call and called for the voice vote to nominate Obama, so I think she did more than just give a speech.

Ted Simons:
>> Somewhat unprecedented to have someone who did not win the nomination go up on stage, not only her, but her spouse, and be expected to and deliver, you know, ringing endorsements for the candidate. So that's out of the ballpark.

Howard Fisher:
>> But it's an unusual situation where the spouse is a former president who's expected to speak. Look, we watched the negotiations leading up to the convention of would there be a roll call, who would get to speak, in what order, and so this was a very well choreographed dance.

Ted Simons:
>> That's beside the point. For someone who has lost the campaign to go up in that manner, Ted Kennedy mentioned Jimmy carter's name once. Ronald Reagan didn't mention Gerald ford's name at all. It's -- before we go conventionwise, we got the republican convention coming up. You're going to be there as well?

Dan Nowicki:
>> Yeah.

Ted Simons:
>> You've been following McCain. What do you expect?

Dan Nowicki:
>> Well, I think they're on pins and needles right now to see what tropical storm Gustavo does. They want Bobby Jindal to be there. He won't be there if the hurricane hits Louisiana. They may lose Governor Rick Perry of Texas, Haley Barbour of Mississippi, so I think if that strikes, you're going to see a different tone than was originally anticipated.

Howard Fisher:
>> I'll go a step farther. If it strikes, the day before let's say McCain's set to take his speech, you'll see him in a plane fingerprint a helicopter visiting. I mean, the experience of -- so many people have painted him with you're just bush term three. Hey, brownie, you did a great job down there. Oh, you bet he's going to show caring and he's going to make sure everybody knows that he's hands on.

Dan Nowicki:
>> There was some discussion they might delay the convention, but my sources today said that's probably not likely, but they might revise the tone.

Ted Simons:
>> Interesting.

Dan Nowicki:
>> And the opening few days.

Ted Simons:
>> We'll keep on an eye on that. Cassie you've been keeping an eye on the mayor and his trips to Washington and who goes with him on these trips to Washington and the fallout therein. First of all, before we even get to that, no recall, huh?

Casey Newton:
>> No recall. You know, this group American citizens united, a group of anti-illegal immigration activists, they spent the past four months collecting signatures in an effort to oust the mayor. They say he's not doing enough to stop illegal immigration. On Thursday the deadline comes, they've told the city clerk, hey, be ready for us, 5:00 deadline comes and goes, they don't turn in a single signature, and when I talked to the organizer later he says look, we thought we were going to need at least 40,000 signatures, we didn't get enough. So for now the recall's dead.

Ted Simons:
>> The recall's dead. Also Gordon goes back to D.C. with the widow of a fallen police officer and speaks to law enforcement there. We find out that a radio talk show host in town just blasts the widow and then the police chief holds a press -- first of all, how unusual, for the police chief to hold a press conference like that?

Casey Newton:
>> Incredibly unusual. This was a case where the talk show host, Bruce Jacobs, said Julie Erfle, wife of Nick Erfle, who died last year, was should be ashamed of herself for supporting what she would call comprehensive immigration reform and for what Jacobs call's amnesty. He said some things including her husband would be ashamed of her and she deserved part of the blame next time a police officer is murdered so Jack Harris the police chief in phoenix said enough is enough, we've got to stop this. So he appeared with a coalition of groups to say you've gone over the line. We want a formal apology.

Ted Simons:
>> does this help Gordon politically?

Casey Newton:
>> does what --

Ted Simons:
>> The whole controversy, first of all, with the police officer's widow and the fact that the recall ain't happened.

Casey Newton:
>> yeah, I think that in one sense the recall not happening is a dodged bullet for Gordon, certainly a recall would have been a distraction from the other things he wants to accomplish. But you have to keep in mind, when you do opinion polls in Arizona the majority of people do want officials to do procedure to stop illegal immigration than arguably the city of phoenix is doing. So you could say if Gordon is on the wrong side of the public opinion, if anything, he may be treading water on this one.

Ted Simons:
>> Howie, we got a bunch of initiatives that simply aren't making it. They're not cutting it. What's going on out there?

Howard Fisher:
>> Let's see, you've got two big ones obviously the time initiative, the penny increase in the road tax or 17.8%, depending on whose viewpoint you want. And the trust lands. Turns out that neither had enough signatures when they did the random count. After the secretary of state disqualified some because the petitions were bad, sent it off to the counties. They claim that they could show enough of the signatures were good. Turns out somebody figured out they actually had to file suit against the secretary of state when she first threw out some of the bad petitions and all of a sudden this is a legal theory nobody had ever seen and all service a sudden the Supreme Court said they're right. So those two are gone. Civil rights initiative today, bit the bullet. Also didn't make the ballot. Also they also filed suit, said we can prove there are enough qualified signatures, the judge said I'll give you till next Wednesday, but you've only got access to two computers at the county recorder's office because they have the elections, max McPhail, head of the civil rights initiative said ok, we'll come back in two years, can't prove what we need there. So we're down to one of the shorter ballots, down to eight measures, gay marriage, and one is statutory pay raise for lawmakers so we're down to six initiatives, and it's been years since we've only had six.

Ted Simons:
>> Got about 30 seconds left. Is there going to be a change in the way these petition gatherers are regulated or the process is -- it just seems as though everything that was thrown up there had some sort of problem to it.

Howard Fisher:
>> I think what really needs to happen, right now you have a July 3rd deadline for turning in the petitions and you have to go through them all and the challenges which backs us up to ballot printing. Nobody anticipated this when we started early voting. If you could back up the deadline by 45 days, perhaps to the middle of May, you might have something going for you.

Ted Simons:
>> All right. Very good. Gentlemen, thank you very much. Great show. Horizon is off next week as eight TV brings you PBS coverage of the republican national convention, but join us again next Friday for another edition of the journalists roundtable. Coming up, a conservative push to end affirmative action, next on now. And that's it for now. I'm Ted Simons. Thank you so much for joining us. You have a great weekend.
In this segment:
Casey Newton:Arizona Republic;
SPOTLIGHT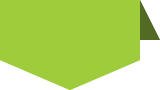 STAY in touch
with
azpbs.
org
!
Subscribe to Arizona PBS Newsletters: