Local reporters review the week's top stories.
Transcript:
Ted Simons:
Hello, and welcome to "Horizon." I'm Ted Simons. Joining me tonight, Matt Benson of "The Arizona Republic," Mike Sunnucks of "The Business Journal," Howard Fischer of Capitol Media Services. Border issues were in the spotlight this week with the president's visit to Mexico City.

Mike Sunnucks:
There's tons of violence down there. Drug cartels fighting each other, the police, the army and there's concerns about what impacts it could have on Arizona, California, the Border States. There's gun running going back and forth. So he went down there to follow up on Napolitano and Hilary Clinton going there. And he took blame, the U.S., there's too much demand for illegal drugs that are keeping these cartels in business. That's true. He got flak from the right for taking a little bit too much on that. The cartels will have people buy guns and use them to kill police and each --

Howard Fischer:
It's important to recognize that for years, the Americans being centers of the universe; it's always been about us. What is Mexico doing to keep those illegals out of our country? And it was important for the president to recognize that this is a two-way street. That the guns and cash are coming from here and we'll do our part and we'll help you with your problem and this is a whole different situation for our administration, for the last eight years, concentrated on what does it mean to us.

Mike Sunnucks:
We've turned a lot of money down to Mexico. They tried to help Fox, who was a reformist and they're trying to help Calderon, a reformist. And there's so much corruption and poverty and you have these cartels that are strong and there's a market for the goods up here that it's really an uphill battle and it's well intended and it makes sense him taking the two-way Street but whether it's successful is out there.

Matt Benson:
Calling this a once again, sort of a blame America first routine from the Democrats. They're saying if you build the wall, secure the border that would do wonders from preventing the drugs from coming north and preventing the guns going south into Mexico.

Howard Fischer:
But you can't do it with a wall. I don't want to sound like Napolitano, "Show me a 50 foot wall I'll show you a 51 foot ladder. There are always going to be weapons going across, right through the ports of entry. That's part of the thing that Napolitano announced as homeland security secretary, where dogs can sniff out. People are driving in there. Mexico can do so much to stop and it's got to be a bilateral solution.

Ted Simons:
The canceling that Mexico truck program and responded with concerns here. Is this something that could bubble up or a side issue?

Mike Sunnucks:
That trucking program has been a controversial issue. The Teamsters are against it. The anti-free trade folks. It would have allowed more Mexican trucks into the U.S. to transport goods. It's part of NAFTA. They kind of expected this. There is a lot of concern about the safety of Mexican trucks and how to regulate them and a lot of trucks do carry guns and drugs and back and forth, and even with the surveillance, they come through with a lot of drugs on those trucks.

Ted Simons:
We've got senate hearings. Howie, you're expecting a lot?

Howard Fischer:
I love the hearings where you have four or five people at a desk each with a prepared text that's been pre-vetted, telling things to the people who are there on vacation, John McCain and Joe Lieberman. The governor, we know what she's going to say, the mayor of Phoenix. This is a dog and pony show. Will we cover it? Of course, we'll cover it! But are you expecting surprises? No.

Ted Simons:
Doesn't it show just how important not just the immigration debate, but the border violence has become? The economy is down, immigration, we're not hearing about, but we're hearing about the border violation.

Howard Fischer:
Gabby Gifford held some closed door hearings, the fact that Jan Napolitano went down to Nogales this past week, everyone trying to show we're viewing with this great concern.

Ted Simons:
A lot of people viewed a homeland security memo with great concern. Why the hubbub?

Howard Fischer:
It's part of an ongoing effort to look at terror threats. They've prepared memos in the past on supposed left wing extremists. This one dealt with right wing extremists. It was fine up to a point. It talked about hate groups and white supremacists, but for some reason, they don't have editors to look at this and say how will this be interpreted it? To sound like Jeff Foxworthy, you might be a right wing extremist -- a good percentage of the folks believe that. They said you may be an extremist if you're involved with single issues like abortion or you may be eligible if you're a returning veteran that doesn't integrate into your community well. I've got news for you; there are people who are offended, saying you're painting with a broad brush.

Mike Sunnucks:
And the one on the left didn't get the publicity that this got. One of the things that homeland security has struggled with is how much they're watching those who disagree and that gives the conspiracy folks, well, big brother and Napolitano is listening to us and what we're doing. And when you paint a broad brush on veterans, the point of the Oklahoma City case, you can't paint a broad brush.

Matt Benson:
The problem was the generalities. People -- abortion opponents and folks who support state sovereignty and that type of thing and dealing with those issues, where in a state like Arizona, there's a lot of people who fit into those boxes and a lot of this has do with you have a brand new administration, a brand new secretary of homeland security and I'm sure that played a part here.

Howard Fischer:
For a moment, while it's great to pick on the administration, this administration, last administration and lord knows, I'm probably as paranoid as they all come, the fact is if there were a domestic terrorist who blew up the courthouse, why weren't you watching these people? They're damned if they do and dammed if they don't.

Matt Benson:
The last thing you want is the department of homeland security taking into account political correctness when it comes to issuing sort of warnings to local law enforcement.

Ted Simons:
Let's get to money issues. Arizona borrows money, how much, and what kind of terms? 340, something like this, million?

Howard Fischer:
We knew this was coming. The problem is cash flow. While the lawmakers solved the budget, sort of, with the 1.6 billion dollar fix. April 15 is one of those times when the money goes out rapidly, because you owe money to the school districts. The money will be coming back. Arizona, not legally go into debt. Our debt limit is $350,000. That goes to territorial days. Dean Martin said we have money in one fund here which we can lend to the other fund and do it at market rates and keep the books afloat. It's a little bit disconcerting. The last time we did it was the great depression.

Ted Simons:
Not a big deal but the state treasurer made it sound like a big deal. Making sure he gets in the headlines.

Howard Fischer:
Shocked. [Laughter]

Matt Benson:
Shocking. Maybe, the state treasurer never shied away from attention, TV time.

Mike Sunnucks:
Maybe a payday loan place and get a big check.

Matt Benson:
It illustrates the sort of conditions the state is in.

Mike Sunnucks:
The dire conditions, cash flow and us running out of money and this type of thing happening in bigger levels than this.

Ted Simons:
Let's talk about the state the budget is in. Is anything going on down there besides folks complaining about --

Matt Benson:
There's a lot of complaining and talking about transparency and on the surface there's nothing going on. We still don't have budget proposals. We've got a draft proposal a few weeks ago. But we're still short in 2010. In terms of how to solve the problem, the governor still hasn't come out with specifics on what the tax increase would look like and how the plan would fit together.

Mike Sunnucks:
She's really not mobilizing folks on this very well, I don't think. Business folks, the university boosters, the K-12 folks who don't want to see the cuts. I haven't seen her create a bandwagon.

Howard Fischer:
I'm going to disagree. She's been doing the magical mystery tour. Recognizing if we have to take a billion out of K-12, universities and other programs that lead to qualified employees, it's going to be real problematic for them in business. Is she -- you're right, has she gone out and actually formed a coalition? No. But --

Mike Sunnucks:
She's not -- she needs to list, what are you going to save? K-12, X, Y and Z? The business community knows the east valley. Most who live in this valley don't know. You need the big names like Crow and the big school districts.

Howard Fischer:
You had today, the state chamber saying if it's a last resort, even we will buy onto tax. It's coming incrementally.

Matt Benson:
I think it is too. And what you're going to see is the legislative budget plan to fall apart. They're not going to have the votes, 16 in the senate and 31 in the house. You let me know if they've got 16 votes over there, and when that falls apart, she's thinking a lot of lawmakers --

Mike Sunnucks:
Does she try to bring in conservatives, mods and a few Democrats? And you know nobody is showing indication of showing her hand or support for what she wants to do.

Howard Fischer:
But I don't know --

Mike Sunnucks:
Conservatives are against all tax increases, the Democrats don't want to raise on poor folks or cut spending.

Howard Fischer:
She, having been a former lawmaker, is going to be deferential, she's going to tell Bob Burns and Kirk Adams, you can't get your 16 and 31, you come up with the coalition and I'll do what I can to bring people on board. You're not going to see her take the lead on that.

Ted Simons:
I know one of the fights you're referring to is transparency. How do you know what's going on there? There was a dustup between lawmakers and leadership and reporters and leadership. Is this worse than -- what's going on down there?

Matt Benson:
It's the same as the past. And I think that's the issue. We probably wouldn't be talking about this quite so much, but Kirk Adams, when he ran to become speaker of the house, his platform was openness, transparency, we're going to redo the budget process, bring everybody in. Have rank and file Republicans and it's going to be a new day and it hasn't. It's been the same old day.

Ted Simons:
We had leadership on the program and the speaker said there'd be two dozen hearings around the state. Started with the chairman's options and he said that was an open process and you guys are still hammering them three months --

Howard Fischer:
I'm sorry, having hearings to listen to what people want or tell them what you think you're doing is not the same as building the budget. I'm -- again, being the old guy, I remember when the budget was built on Friday morning meetings in the appropriations committee and you looked at individual elements. This is still being built in Kirk Adams' office and Bob Burns' office and they're listening but not telling the public what's in and what's out. Today they said you know that plan about home arrest program. Oh, not so much, we can't get the votes. That's how we're finding out, through leaks.

Mike Sunnucks:
If they put everything out there, they're going to get hammered every day for how many months. Every group is going to come out and say, oh, my God, you want to cut this? You can't build a house of cards that somebody is going to tear down every day. It's not transparent under Janet or now. But they don't have anyplace to go because they don't have the votes.

Matt Benson:
You want to let the people know what you're considering. For example, the state Republicans talk about we don't need a tax increase. One of the alternatives they promote is the sale of state assets. What are you going to sell? Buildings, the fairgrounds? I can't get a list.

Mike Sunnucks:
You get a partial list. They talk about the fairgrounds, but they can't cobble together enough votes to do it I'm not making excuses for them. It should be transparent.

Howard Fischer:
They'll say, give us the list and let the public provide what they do want to sell. Not when we have 16 votes, we'll tell you what we came up.

Ted Simons:
Working docs shouldn't be made public until their firmed up.

Howard Fischer:
That's the point. It's like saying we're going to have the sentencing and then give you the fair trial.

Ted Simons:
Would a governor Karen Johnson be more transparent as far as how she would approach the legislature and -- governor Karen Johnson?

Howard Fischer:
You heard it here first, folks. I don't know in terms of transparency whether she would run the budget any different. I think she would be accessible. I think Karen is very much plain folks. I think to a certain extent, brewer is too. But she's been scared off by maybe saying something wrong. I think she would make the state's budget a lot smaller. When I talked to her the other day, she said not only no new taxes, but we're going to cut everything. What about the poor? Well the churches will have to provide for that. If that's transparency then yeah!

Mike Sunnucks:
She's very libertarian, vote's very libertarian all the time and takes some different views on things like 9/11 and those things. And -- and you know, the trip of Obama. Probably viewed that as part of the North American union. She has conspiracy theories, and --

Matt Benson:
She would be more entertaining. She's a really nice lady and generally well liked around the capitol, but has some out-there ideas. 9/11 may have been an inside job. She had a bill to advocate succession from the United States for Arizona for Arizona.

Howard Fischer:
She's running because she says nobody is talking about the issues. Certainly not any democrat, whether Terry Goddard or Jim Peterson. She said, look, I don't have an illusion I'm going to get elected -- and this comes back to our right wing memo. You're going to find a fair number who would vote for her.

Mike Sunnucks:
There's a big libertarian swing. Especially in Arizona. All of this spending and homeland security, memos. There's an undercurrent of people who don't trust what the government is doing. Whether fiscally or civil libertarian issues.

Ted Simons:
To that end, we had tea parties all around the state, quite a bit of folks expressing -- what?

Matt Benson:
They're mad.

Ted Simons:
Is it basically local tax, national or what?

Matt Benson:
It's everything. I was one of the -- I was at the state capitol; there was a range of stuff. They were mad about gun control. Want more border security. There were John Birch people. I think I saw a couple of anarchists. But most of these people are people saying we don't like the spending, the government bailout, and the talks of tax increases. And that's the thrust of their message and in terms whether there's a big undercurrent of them or not, I don't know yet. I mean --

Mike Sunnucks:
I'm not saying that Karen is going to win but people are not trusting the government. You had a lot of people upset with Jan Brewer for wanting to raise sales tax and our president for wanting to raise income taxes on people who make more than $250,000. It's not as partisan as you may think.

Ted Simons:
There were a lot of folks who make more than $250,000 a year?

Mike Sunnucks:
Probably not. But the idea is you grow government and guess what, you bring it down to $150,000 a year. They just raised tobacco taxes by 69-cents for a pack of cigarettes.

Howard Fischer:
That's why I don't smoke. But a lot of people out there are people -- these are people who say, oh, my god, Obama is hurting us. These are not the people who voted for him in the first place. I'll bet you couldn't find a single Obama supporter in that crowd.

Matt Benson:
The question I haven't gotten a decent answer on, where were they during the last eight years when a Republican administration was ramping up spending and deficits and suddenly, three months into a democratic administration, we've got spontaneous tea parties all over the place.

Mike Sunnucks:
I think there was some partisan Republicans -- no, more libertarians and small government, but the bailout, I mean, especially the bailout, when they announced that in September, that was it for McCain. The race was over.

Ted Simons:
Was this as one critic put it; it was a glorified radio station event.

Howard Fischer:
For KFYI, it was a glorified event. Fox news. We've got a problem; we're a media oriented society. Would the events occur if there was nobody covering it? I think there's an undercurrent of unhappiness, Obama getting us to new levels of a federal deficit is problematic. Jan Brewer wants to impose a tax hike. There are a lot of people who are jobless and they're frustrated.

Mike Sunnucks:
These folks -- the folks, they don't trust the Republicans. The Republicans were George Bush and expanded government just like Matt said and I think they don't trust the Republicans any more than the Democrats.

Ted Simons:
You mentioned before the economy. Before we go: The jobless rate.

Howard Fischer:
7.8%. We haven't seen a rate like that in that year. Worse is a senior administrator said we're going to hit 8% by next month and he thinks we can get into the lower 10% range.

Ted Simons:
And we'll have Dennis Doby on "Horizon" next week. Foreclosure rates they just keep going up.

Mike Sunnucks:
Maricopa County is still up. Mortgage modification, it's not helping many people in markets like Phoenix because they're too much under water.

Matt Benson:
A couple month moratoriums is going to be ending when we see these foreclosures kicking up again.

Howard Fischer:
And you can't underestimate what -- Mike's point, even the Obama plan, if you're essentially 50% below the value of your house in terms of what you owe, we can't help you. We won't help you and given the values have dropped in this market, we're talking 20% a year, there are going to be a lot of people who will have to tough it out or walk away.

Ted Simons:
Yea or nay, do you think people are sensing a turnaround is close, economy?

Howard Fischer:
No, I don't think so.

Ted Simons:
What about you?

Matt Benson:
Based on the stock market, they are.

Mike Sunnucks:
I think people think it can't get any worse. Certain sectors. Real estate, a little more are optimistic.

Ted Simons:
Thank you for leaving us with that one. Thank you for joining us on "Horizon."
In this segment:
Matt Benson:The Arizona Republic;Mike Sunnucks:The Business Journal;Howard Fischer:Capitol Media Services;
SPOTLIGHT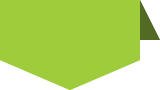 STAY in touch
with
azpbs.
org
!
Subscribe to Arizona PBS Newsletters: