Local reporters discuss the week's top stories
Transcript:
TED SIMONS: HELLO, WELCOME TO "HORIZON" I'M TED SIMONS. JOINING ME TONIGHT ARE MARY JO PITZL OF THE "ARIZONA REPUBLIC", DENNIS WELCH OF THE ARIZONA GUARDIAN AND DANIEL SCARPINATO OF THE ARIZONA CAPITOL TIMES. THE GOVERNOR RELEASED HER PROPOSAL HOURS AGO, LOTS OF CUTS IN LOTS OF PLACES. MARY JO, THE LARGEST REORGANIZATION OF THE STATE EVER ACCORDING TO HER BUDGET CHIEF.

MARY JO PITZL: YES, THAT WHAT HER BUDGET CHIEF SAID IN A BRIEFING HE DID FOR THE MEDIA FOLLOWING BRIEFINGS WITH LEGISLATIVE LEADERS. THERE ARE SO MANY TAKE AWAY POINTS FROM THIS PLAN. THE GOVERNOR IS TALKING ABOUT $92 MILLION TO CUTS IN STATE SERVICES INCLUDING ELIMINATING DEPARTMENT OF JUVENILE CORRECTIONS. SHE WANTS TO SEND THAT OFF TO THE COUNTIES, NOT GIVING THEM MONEY TO DEAL WITH THAT. THAT'LL LEAD TO 980 CORRECTIONAL OFFICERS LOSING THEIR JOBS IF THAT'S ENACTED. MAKING SEVERAL STATE AGENCIES SELF-SUPPORTING, DEPARTMENT OF WATER RESOURCES, TOURISM AND ENVIRONMENTAL QUALITY WHICH WILL LEAD TO HIGHER FEE INCREASES. A VARIETY OF THINGS. SHE RENEWED THE CALL FOR THE SALES TAX WHICH HAS BEEN HER CONSISTENT POINT SINCE SHE BECAME GOVERNOR. SHE'S SAYING, LOOK. NO TIME TO WASTE. WE CAN'T GO TO THE BALLOT. I NEED A VOTE FROM THE SUPER MAJORITY OF THE LEGISLATURE AND HAVE THEM ENACT IT THEMSELVES AND I NEED THAT REVENUE COMING IN BY MARCH 1.

TED SIMONS: I WANT TO GET TO MORE OF THESE PARTICULARS IN A SECOND BUT LET'S START WITH THE TAX IDEA. DOES SHE HONESTLY BELIEVE SHE'LL GET 2/3 VOTE ON THAT TAX INCREASE?

DENNIS WELCH: I MEAN, IT'S IN HER PROPOSAL. I THINK SOME OF THE POINTS IN HER PLAN IS MEANT TO GET SUPPORT FOR HER PLAN. PAINT THE BLEAK PICTURES LIKE WE'RE GOING TO GET RID OF JUVENILE CORRECTIONS AND DO ALL OF THIS BAD STUFF. THAT MAY PROMPT SOME OF THE LAWMAKERS TO VOTE FOR IT WHERE THEY HAVEN'T BEEN ABLE TO DO IT BEFORE. AS IT STANDS RIGHT NOW, I JUST DON'T SEE WHERE SHE'S GOING TO GET THE VOTES FOR THIS STUFF. SHE DIDN'T GET ENOUGH VOTES FROM HER OWN PARTLY LAST YEAR. I DON'T SEE HOW SHE CAN GET THIS DONE.

DANIEL SCARPINATO: THIS MIGHT BE FARFETCHED BUT MAYBE IT'S A WAY OUT OF THE WHOLE TAX ISSUE. MAYBE, YOU KNOW, DONE WITH THE REFERRAL IDEA. LET'S HAVE A VOTE ON THIS. PASS OR FAIL AND MOVE ON.

TED SIMONS: BUT WITH THAT IN MIND, WHAT HAPPENS IF YOU GO AHEAD AND DO THE PASS OR FAIL AND IT FAILS?

MARY JO PITZL: WELL, IF IT FAILS, HER BUDGET CHIEF SAYS THEY HAVE ANOTHER $263 MILLION THEY HAVE TO TAKE OUT OF THIS YEAR'S BUDGET. KEEP IN MIND, WE'RE ALMOST HALF WAY THROUGH THE BUDGET YEAR SO HE SAID WHAT'S THAT LEAVE? IT LEAVES THE PRISONS. IT LEAVES THOSE PARTS OF EDUCATION THAT AREN'T PROTECTED BY STIMULUS MONEY. IT LEAVES BASICALLY EVERYTHING ELSE. ALL THE SMALLER LITTLE AGENCIES IN STATE GOVERNMENT. SO IT IS DOOM'S DAY SORT OF EDGE OF THE CLIFF SCENARIO.

DENNIS WELCH: FOR HER TO GET THIS PASSED WITH A SUPER MAJORITY VOTE OF THE LEGISLATURE, SHE'S GOING TO HAVE TO WORK BETTER WITH DEMOCRATS IN THE WHOLE LEGISLATURE THAN IN THE PAST. IT'S PRETTY OBVIOUS, BECAUSE IF YOU LOOK AT THE WAY SHE'S BEEN GOING ABOUT IT DOING IT IN THE PAST, SHE CROSSES OVER TO GET DEMOCRATS ON BOARD AT THE 11TH HOUR ALWAYS AT THE LAST MINUTE. IT'S NOT WORKED.

MARY JO PITZL: HER STAFF, SHE DIDN'T BRIEF THE MEDIA. HER STAFF HAS -- THEY DIDN'T SHARE A GAME PLAN ON HOW SHE'LL GET THE 20 VOTES IN THE SENATE OR 40 VOTES IN THE HOUSE. LAWMAKERS, THE DEMOCRATS, CAME OUT FIRING SAYING THIS IS A HORRIBLE BUDGET. IT APPEARS THE REPUBLICANS ARE SORT OF HOLDING THEIR TONGUES AND WE WILL HEAR MORE FROM THEM NEXT WEEK.

TED SIMONS: IS THERE -- GO AHEAD, DANIEL.

DANIEL SCARPINATO: WHAT I WAS GOING TO SAY ON DENNIS'S POINT WORKING BETTER WITH THE DEMOCRATS, CERTAINLY SHE NEEDS TO DO THAT, BUT THE WAY TO ON DO THAT REALLY ISN'T THROUGH THE DEMOCRATIC LEADERSHIP, IT DOESN'T SEEM LIKE. IT'S CLEAR WE'RE IN A CAMPAIGN SEASON AND ELECTION YEAR. THERE'S A LOT OF POSTURING GOING ON. I THINK REALLY WHAT THEY NEED TO DO IS REACH OUT TO SOME OF THOSE DEMOCRATS OUT THERE WHO GENUINELY WANT TO BE PART OF SOMETHING BUT THE DEMOCRATIC CAUCUS AS A WHOLE HAS REALLY TAKEN A POSITION THAT, YOU KNOW, THAT THEY'RE NOT ENGAGING EITHER IN A WAY THAT YOU WOULD IF YOU WERE GOING TO ACTUALLY GET A PLAN OUT.

DENNIS WELCH: I WOULD AGREE WITH THAT, BUT THE THING IS MY POINT AGAIN, YOU CAN'T GO TO THE PEOPLE HERE IN THE 11TH HOUR LIKE HOURS BEFORE THIS THING WILL GO TO THE VOTE WHICH THEY LITERALLY DID AND SAY, OK, LET'S MAKE A DEAL. YOU HAVE TO WORK THE PEOPLE AND CAJOLE THEM. YOU CAN'T GO IN THERE AND EXPECT TO GET THEIR VOTE.

MARY JO PITZL: I THINK THAT MEANS THAT THE THEME WE MIGHT SEE IN THE NEXT COUPLE OF WEEKS IS THE SEARCH FOR A MIDDLE. IS THERE A MIDDLE GROUND IN THE LEGISLATURE BETWEEN THE REPUBLICAN AND DEMOCRATIC CAUCUSES? SOME LAWMAKERS SAY, YEAH, THERE'S PEOPLE FED UP WITH THE WAY THINGS HAVE BEEN GOING BUT WE'VE REALLY NOT HEARD THAT EXPRESSED IN ANY KIND OF TANGIBLE WAY. THAT'S WITHOUT SAYING -- I THINK THAT'S WHAT THE GOVERNOR IS GOING FOR, SHE'S GOT TO FIND THAT MIDDLE THAT WILL BRING THIS THING ACROSS THE FINISH LINE.

TED SIMONS: AND YET WHEN YOU HAVE A PROPOSAL THAT GETS RID OF ALL-DAY KINDERGARTEN AND GETS RID OF KIDS' CARE AND TAKES MONEY OUT OF FIRST THINGS FIRST, THESE ARE THINGS THAT -- FIND ME A DEMOCRAT SAYING THEY'LL WORK WITH THIS.

DENNIS WELCH: IT'S A PROPOSAL. IT'S THE BEGINNING OF THE NEGOTIATIONS. YOU HAVE TO GO IN THERE, THESE ARE CHIPS AND PIECES IN THERE THAT COULD BE NEGOTIATED AWAY. YOU HAVE TO START WITH SOME SORT OF LEVERAGE IN GO IN THERE. IF YOU WANT OUR VOTES, MAYBE YOU CAN CURTAIL SOME OF THIS STUFF.

DANIEL SCARPINATO: I THINK IN TERMS OF THE PUBLIC AND THE FOLKS IN THE LEGISLATURE MIGHT WANT TO TAKE OUT OF THIS IS THIS REALLY ILLUSTRATES HOW DIRE THIS SITUATION IS WE'VE BEEN BITING AROUND AT THE EDGES BUT WE HAVE LIKE THE WORST DEFICIT IN THE COUNTRY AS A PORTION OF OUR BUDGET AND PEOPLE MIGHT HAVE TO GO WITHOUT STATE PARKS.

TED SIMONS: OK, AND WE WANT TO GET TO STATE PARKS IN A SECOND HERE BUT WITH THAT IN MIND AND THERE'S A SPECIAL ELECTION THAT THE GOVERNOR WANTS TO SEE COME MAY WILL THE ELECTORATE SAY, OK, IT'S TIME TO ROLL BACK ACCESS TO THE TUNE OF HUNDREDS OF THOUSANDS OF DOLLARS? I MEAN, AT WHAT POINT IS -- HOW IS THIS TRANSLATING OUT TO THE GENERAL POPULOUS?

MARY JO PITZL: IT'S A LITTLE EARLY SAY WHEN YOU HAVE THE GOVERNOR -- I THINK THE FIGURE WAS 310,000 ADULTS WOULD BE TAKEN OFF OF MEDICARE IF THEY ROLL THIS BACK TO 2004 LEVELS. THAT DOES REVERSE A DECISION THAT VOTERS MADE 10 YEARS AGO NOW. IT'S HARD TO SAY. I MEAN, PEOPLE UNDERSTAND THAT TOUGH TIMES CALL FOR TOUGH MEASURES BUT THERE'S ALSO A BIG ELEMENT OF COMPASSION. I WANTED TO ADD ON THE SALES TAX, UP UNTIL NOW, THE GOVERNOR WAS SAYING "I NEED THE SALES TAX AND WE'LL PUT IT TOWARDS PUBLIC SAFETY, HEALTH CARE AND EDUCATION." UH-UH, NOT NOW. THIS IS MONEY THAT WILL GO STRAIGHT INTO THE GENERAL FUND IT WON'T BE TIED WITH ANYTHING. THAT'LL HURT HER WITH DEMOCRATIC VOTES BECAUSE THEY'RE GOING TO WANT THAT MONEY TO PROTECT THOSE VERY SPECIFIC AREAS.

TED SIMONS: OTHER ASPECTS OF THE BUDGET PROPOSAL 5% PAY CUT FOR MOST STATE WORKERS. I SAY "MOST" BECAUSE UNIVERSITIES ARE PROTECTED BY THE TARP, MAINTENANCE OF EFFORT THERE, SO THE UNIVERSITY EMPLOYEES GET SOMEWHAT OF A REPRIEVE THERE. ROLLOVER TO UNIVERSITIES AND K-12. YOU GOT MORE SALE LEASE BACK OPERATION.

MARY JO PITZL: THEY THINK THAT SALE OF STATE BUILDINGS WENT SO WELL, THEY SAID THEY FOUND THERE'S MORE CAPACITY. THEY THINK THEY COULD GO OUT TO THE MARKET AGAIN AND BRING IN ANOTHER $300 MILLION FOR THE STATE. ANOTHER COMPONENT OF THIS WHICH ACTUALLY IS GOING TO COST THE STATE SOME MONEY BUT WILL PROBABLY GET A BIG ROUND OF APPLAUSE IS THE GOVERNOR SAYS SHE WON'T RENEW THE CONTRACT FOR PHOTO RADAR WHEN IT EXPIRES THIS SUMMER. THAT'LL BE A LOSS OF $35 MILLION IN THE COURSE OF A YEAR THAT PHOTO RADAR IS NOT BRINGING IN ANYWHERE NEAR THE AMOUNT OF MONEY THAT PEOPLE HAD ORIGINALLY PROJECTED. SHE SAID IT'D BE UP TO THE LEGISLATURE IF THEY'D LIKE TO RENEW PHOTO RADAR. SHE'S NOT GOING TO RENEW THAT CONTRACT.

TED SIMONS: OVERALL IMPACT OF THIS BUDGET PROPOSAL DO YOU THINK? WHAT ARE YOU SEEING DOWN THE ROAD HERE?

DENNIS WELCH: WELL, I MEAN, YOU KNOW, LIKE I SAID BEFORE, THIS IS JUST THE BEGINNING. I MEAN, YOU KNOW, WE'VE SEEN PROPOSALS YOU KNOW, YOU SEE THEM EVERY YEAR. YOU HAVE TO START SOMEWHERE. IS IT GOING TO LOOK LIKE THIS AT THE END OF THE DAY? I DON'T THINK SO. I THINK YOU'RE GOING TO SEE A LOT OF CHANGES IN THERE. THERE'S A LOT OF ROOM TO NEGOTIATE SO.

TED SIMONS: BEFORE THE BUDGET PROPOSAL WAS ANNOUNCED, WE DID HAVE, OF COURSE, THE STATE OF THE STATE AND CONVENING OF THE LEGISLATURE. MARY JO, GENERAL REACTION TO THE STATE-OF-THE-STATE ADDRESS. COMPARE AND CONTRAST TO GOVERNOR NAPOLITANO'S STATE-OF-THE-STATE ADDRESSES.

MARY JO PITZL: I WOULD RATHER COMPARE TO ON TO JAN BREWER'S LAST PROPOSAL, HER FIRST PROPOSAL TO LEGISLATURE A YEAR AGO THAT FIRST PROPOSAL WAS MET WITH STONY SILENCE. THEY SAY, WELL, SHE HAD A FIVE-POINT PLAN. FOUR OUT OF FIVE AREN'T BAD. THEY DIDN'T LIKE THE SALES TAX. THERE WAS CONDEMNATION. GOVERNOR'S PROPOSAL A YEAR AGO THIS TIME, REPUBLICANS WERE MORE WELCOMING. IT WAS SUBDUED VERY MUCH. CERTAINLY THEY WELCOME THAT MORE THAN NAPOLITANO'S PROPOSALS GIVEN THE PARTY DYNAMICS.

DENNIS WELCH: DEPENDING ON WHICH REPUBLICAN YOU WERE IF YOU WERE MORE WELCOMED, OBVIOUSLY, TREASURER DEAN MARTIN WASN'T EXACTLY REALLY WELCOMING IN THAT SPEECH. OBVIOUSLY WE KNOW HE ANNOUNCED HE WAS GOING TO BE RUNNING FOR GOVERNOR. AFTER THAT SPEECH WHICH WAS PURELY AN OBVIOUS POLITICAL SPEECH OUT THERE THAT SHE TOOK OFF AFTER TERRY GODDARD, DEMOCRAT RUNNING FOR GOVERNOR AND DEAN MARTIN WHO SAID, YOU KNOW, THIS WASN'T THE RALLY THE TROOPS KIND OF SPEECH HE WAS EXPECTING THAT HE BELIEVES WAS REALLY NEEDED AT THIS TIME.

DANIEL SCARPINATO: BUT IT WAS STRIKING THAT THE SPEECH NEVER REALLY GOT INTO THE TAX ISSUE AND ALL OF US, YOU KNOW, TRIED TO ANALYZE THAT AND THOUGHT SHE WAS BACKING AWAY AND THEN TODAY SHE COMES OUT WITH WHAT SEEMS TO BE AN EVEN MORE DEFINITE APPROACH TO IT WHICH IS NO BALLOT MEASURE, JUST SEND IT STRAIGHT OUT. THERE WAS ALSO THIS AIM OF TALK ABOUT COURAGE AND HONESTY AND ALL OF THESE THEMES THAT THEY'RE TRYING TO CAST HER IN AS SHE GOES INTO HER CAMPAIGN. SO IN MANY WAYS, IT WAS A -- HERE IS WHO JAN BREWER THE CANDIDATE IS SPEECH MORE SO THAN HERE ARE POLICY INITIATIVES THAT WE WILL BE ORCHESTRATING THIS YEAR.

DENNIS WELCH: WHAT I THOUGHT WAS INTERESTING, TOO, IS HERE IS THE EXECUTIVE OF THE STATE GOES UP THERE AND SAYS TO BASICALLY HER POLITICAL OPPONENTS. SHE SAYS, IF YOU'VE GOT A BETTER PLAN, BRING IT TO ME WHICH I THINK IS EXTRAORDINARY FOR AN EXECUTIVE TO GO OUT THERE. YOU'RE THE EXECUTIVE. WHY SHOULD YOU NOT GO OUT THERE TO LEAD? JOHN MUNGER WHO IS RUNNING FOR GOVERNOR HAS A PLAN. HE SAYS LET'S MEET SAY TUESDAY AND GO OVER THIS.

TED SIMONS: WERE YOU SURPRISED AT THE POLITICAL NATURE OF THE SPEECH? A STATE-OF-THE-STATE IS SUPPOSED TO BE THE STATE OF THE STATE. THE CRITICISM IS IT WAS MORE OF A CAMPAIGN SPEECH.

MARY JO PITZL: NO, I WASN'T REALLY SURPRISED. THIS IS HER ONLY STATE-OF-THE-STATE SPEECH IN THIS TERM. IT'S AN ELECTION YEAR. YOU'D HAVE TO GO BACK AND LOOK AT NAPOLITANO'S SPEECH WHEN SHE WAS IN HER LAST ELECTION YEAR BUT NO, BUT TO THE POINT LIKE DENNIS IS MAKING ABOUT NOT HAVING SPECIFIC POLICY PROPOSALS. PROBABLY THE MOST SPECIFIC ONE WAS TO ROLL BACK THE STATE'S ACCESS ROLES OR MEDICAID ROLES. DEPENDING ON YOUR AUDIENCE THAT COULD SELL OR BE A DETRIMENT.

DENNIS WELCH: DIDN'T SHE SAY YOU COULDN'T ROLL BACK THE ODOMETER? I THINK I REMEMBER SOMETHING LIKE THAT IN THE SPEECH. THEN WE GET NEWS WE'RE ROLLING BACK THE ODOMETER IN 2006 SO --

DANIEL SCARPINATO: THESE SPEECHES ARE OBVIOUSLY ALWAYS POLITICAL AND SO I AGREE WITH MARY JO. I MEAN, POLITICS AT THE LEGISLATURE ISN'T A SHOCKING THING. SO IT MAY HAVE BEEN MORE POLITICAL OR SEEMED MORE POLITICAL BECAUSE IT DIDN'T HAVE A BAM, BAM, BAM, HERE'S WHAT I'M GOING TO DO, BUT I DON'T KNOW THAT IT WAS REALLY ANY DIFFERENT FROM WHAT ANYONE ELSE WOULD HAVE DONE.

MARY JO PITZL: BUT THAT SAID, HOW -- THERE WAS NO RALLYING CRY OTHER THAN THROUGH GENERAL -- WE ALL NEED TO PULL TOGETHER BUT THERE WAS NO HAND EXTENDED TO DEMOCRATS AND REPUBLICANS WHO OPENLY DISAGREED WITH HER. REALLY, HOW ARE THEY GOING TO GET OUT OF THIS?

TED SIMONS: I WILL TAKE YOU UP ON THAT. THE GOVERNOR'S OFFICE COUNTED THE NUMBER OF TIMES SHE USED THE WORD "WE" AND THE USED THE WORD "US." SHE USED "WE" 74 TIMES AND "US" 19 TIMES. THUS, BIPARTISANSHIP IS MENTIONED ACCORDING TO THE GOVERNOR'S OFFICE.

MARY JO PITZL: THAT WAS HER OFFICE OR HER CAMPAIGN?

TED SIMONS: I BELIEVE IT WAS HER CAMPAIGN.

MARY JO PITZL: POINT MADE.

DENNIS WELCH: SAME PEOPLE WROTE THE SPEECH, RIGHT?

DANEIL SCARPINATO: I KNOW THERE WAS CRITICISM IT DIDN'T INCLUDE THE WORD "BIPARTISANSHIP" OR SOMETHING LIKE THAT. THAT'S KIND OF AN OVERUSED WORD AT THIS POINT. IT'S BECOME SO CLICHÉ. I THINK THAT THE AIM -- I THINK YOU COULD BE AIMING FOR BIPARTISANSHIP WITHOUT SAYING WE NEED TO WORK IN A BIPARTISAN WAY.

TED SIMONS: YOU'RE COMING A FEW DAYS LATER OUT WITH A PROPOSAL THAT LOOKS LIKE IT'S GOING TO NEED SOMETHING FROM SOME PART OF THE OTHER AISLE. WOULDN'T YOU EXPECT MAYBE A LITTLE MORE OF THAT? OR AGAIN IS THIS JUST -- THIS -- THIS IS KIND OF THE WAY IT GOES DOWN THERE.

MARY JO PITZL: I WOULD EXPECT MORE IF YOU REALLY WANT TO GET RESULTS. MAYBE THE PLAN WASN'T DONE MONDAY.

DENNIS WELCH: YOU START LOOKING AT BREAKING DOWN THIS SPEECH AND THE PROBLEM SHE'LL FACE WITH IT OVERALL IS SHE DOESN'T LOOK VERY STATESMAN-LIKE. WHEN YOU REALLY GO AFTER IT AND GO THAT POLITICAL AND CALL OUT YOUR POLITICAL ENEMIES LIKE THAT, YOU LOOK A LITTLE PETTY.

DANIEL SCARPINATO: DOES ANYONE BELIEVE THAT IF SHE USED THE WORD "BIPARTISANSHIP" IT WOULD HAVE RESULTED IN MORE BIPARTISANSHIP?

DENNIS WELCH: I DON'T THINK YOU HAVE TO USE THE WORD BIPARTISANSHIP BUT YOU UP THERE AND YOU HAVE THE STATE. EVERYONE IS PAYING ATTENTION TO YOU. YOU DON'T NEED TO BE CALLING OUT YOUR OPPONENTS LIKE THAT, I DON'T THINK. WE'LL SEE HOW TO PLAYS OUT.

TED SIMONS: AS FAR AS THE PARTICULARS ASKING VOTERS TO RECONSIDER PROP 204, FIRST OF ALL IS A REFERRAL LIKELY, YOU THINK?

MARY JO PITZL: OH, I THINK SO.

TED SIMONS: YEAH?

MARY JO PITZL: IT'S A BIG CHUNK OF CHANGE, HOWEVER, IF THE STATE DOES ROLL THAT BACK, THE STATE LOOSES TWICE THAT AMOUNT IN MATCHING FEDERAL FUNDS. THERE'S A COST THERE. I THINK IT'LL GET REFERRED TO THE BALLOT. SHE WANTS THIS ON THE SPECIAL ELECTION MAY 18TH BALLOT.

TED SIMONS: ALSO SHE TALKED ABOUT USING TEACHER CERTIFICATION REQUIREMENTS AND THE IDEA OF HOLDING BACK THIRD GRADERS WHO CAN'T READ. ARE THESE THINGS VIABLE?

DANIEL SCARPINATO: THEY'RE POLITICALLY POPULAR. THE LINE SHE USED WAS ABOUT BILL GATES NOT BEING ABLE TO TEACH IN AN ARIZONA PUBLIC SCHOOL. YOU KNOW, ARE THEY VIABLE? YEAH PROBABLY. I THINK THERE'S A LOT OF SUPPORT AMONG REPUBLICAN LAWMAKERS FOR THOSE KINDS OF REFORMS AND I THINK THEY PROBABLY PLAY WELL IN THE PUBLIC. SHE WAS TALKING A LOT TO THE PUBLIC I THINK MORE SO THAN THE PEOPLE IN THAT BUILDING.

TED SIMONS: DO YOU AGREE WITH THAT THAT SHE WAS TALKING MORE TO THE PUBLIC THAN THE FOLKS THERE BECAUSE IT SEEMS LIKE THERE WAS A LOT OF THESE ARE TOUGH TIMES, DON'T GIVE US PROFILES AND COURAGE, THESE SORTS OF THINGS. I DIDN'T THINK SHE WAS TALKING TO ME.

MARY JO PITZL: I DON'T KNOW, TED, MAYBE YOU SHOULD BE MORE COURAGEOUS. I THINK ON THE EDUCATION FRONT, SHE'S PICKING UP ON SOME -- THERE'S GOING TO BE A REFORM MOVEMENT COMING OUT OF SENATOR HUPPENTHAL AND REPRESENTATIVE RICH CRANDON. THEY'RE ALL IN BOULDER. FORMER FLORIDA GOVERNOR JEB BUSH CAME OUT THIS FALL TALKED ABOUT THE BIG FLORIDA EXPERIMENT THEY'RE ALL ENAMORED OF THAT. THEY HAVE SAID, OH, WE'RE GOING TO BE BRINGING CHANGES. THIS SORT OF DOVETAILS WITH THAT.

DENNIS WELCH: THIS GOVERNOR HASN'T HAD AN EDUCATION POLICY SINCE COMING INTO OFFICE. THESE EASY THINGS TO DO THAT DON'T COST MONEY AND COULD BE POPULAR WITH THE PEOPLE OUT THERE.

DANIEL SCARPINATO: REALLY, SHE'S NOT HAD ANY POLICIES. I MEAN, IN MANY WAYS, SHE'S BECOME THE BUDGET GOVERNOR VERY MUCH BECAUSE OF THE SITUATION SHE WALKED INTO BUT SHE'S BECOME SO TIED TO THE BUDGET ISSUE AND TO THE TAX REFERRAL THAT I DON'T THINK A LOT OF PEOPLE COULD EVEN IDENTIFY HER WITH A WHOLE LOT OF OTHER POLICIES.

TED SIMONS: SPEAKING OF WALKING INTO A SITUATION, CONGRESSMAN JOHN SHADEGG ANNOUNCES HE'LL RETIRE AND THE STAMPEDE IS ON. BEFORE WE GET TO THE STAMPEDE AND SEE WHO IS THERE AMID THE DUST, WAS THAT A SURPRISE?

DENNIS WELCH: THAT WAS A SURPRISE FOR ALMOST EVERYBODY. IT DIDN'T TELEGRAPH -- THERE WERE NO RUMORS THAT MAYBE JOHN SHADEGG IS GOING TO RETIRE THIS YEAR. THIS CAME STRAIGHT OUT OF LEFT FIELD AND SHOCKED A LOT OF THE INSIDERS I TALKED TO BUT IT SURELY DIDN'T STOP PEOPLE FROM QUICKLY GETTING ON BOARD AND LINING UP. I MEAN, REPRESENTATIVE SAM CRUMP I THINK WITHIN MINUTES HAD ALREADY TWEETED -- I THINK IT TOOK HIM AS LONG TO GET ON HIS TWITTER ACCOUNT TO TYPE OUT HE WAS IN. I THINK THAT'S HOW LONG IT TOOK HIM.

TED SIMONS: DO WE KNOW WHY SHADEGG DECIDED THIS WAS ENOUGH? SECONDLY, DO WE KNOW WHAT HE'S GOING TO DO FROM HERE?

DENNIS WELCH: I THINK WE KNOW DEFINITIVELY WHY IT'S ENOUGH BUT I GET THE SENSE IN TALKING TO PEOPLE AROUND HIM THAT HE'S NOT HAVING A GOOD TIME BEING IN THE MINORITY. IT'S REALLY TOUGH OUT THERE. TO BE IN THE MINORITY OUT THERE. HE'S KIND OF TIRED. HE'S BEEN UP THERE FOR 16 YEARS. IT COULD BE KIND OF GRADING ON YOU.

TED SIMONS: TALK ABOUT SOME OF THE FOLKS THAT SEEM TO BE INTERESTED. WE'VE GOT --

DANIEL SCARPINATO: I DON'T KNOW IF WE HAVE TIME.

TED SIMONS: I WAS GOING TO SAY... YOU MIGHT BE INTERESTED. WHO KNOWS? SENATOR JIM WARING. PAM GORMAN POSSIBLE?

MARY JO PITZL: YES.

TED SIMONS: SEAN NOBLE, VERY POSSIBLE?

DANIEL SCARPINATO: NOT VERY POSSIBLE BUT POSSIBLE.

TED SIMONS: REALLY? YOU THINK NOT REALLY POSSIBLE?

DANIEL SCARPIANTO: I'M HEARING IT'S NOT AS LIKELY AS PEOPLE THINK SEAN NOBLE WILL GET IN.

DENNIS WELCH: HE TOLD ME YESTERDAY HE'S CONSIDERING. HE'S GIVING IT SERIOUS CONSIDERATION. I THINK HE'D BE IN A GOOD POSITION IF HE DECIDES TO GET IN JUST BECAUSE HE WOULD HAVE ACCESS TO SHADEGG'S DONOR BASE. REMEMBER THAT SEAN NOBLE WAS THE CHIEF OF STAFF TO SHADEGG FOR A LOT OF YEARS. HE'D HAVE A LOT OF THAT SUPPORT. HE KNOWS THESE PEOPLE. HE KNOWS THE AREA.

DANIEL SCARPINATO: I'VE GOT ANOTHER NAME TO ADD TO THE LIST, KEVIN DEMENNA, A LONG-TIME LOBBYIST AT THE CAPITOL TOLD ME BEFORE I CAME ON HERE HE'S CONSIDERING RUNNING AND WILL THINK ABOUT IT OVER THE WEEKEND.

TED SIMONS: INTERESTING.

DENNIS WELCH: I'M NOT CONSIDERING RUNNING.

TED SIMONS: ARE YOU NOT?

DENNIS WELCH: BEFORE THE SHOW, JIM WARING TOLD ME HE FILED PAPERWORK AND HE'S NOT CONSIDERING. HE'S NOT RUNNING FOR TREASURER BUT IN THE RACE FOR CONGRESS.

TED SIMONS: ALSO HEARING FOLKS LIKE WES SCULLET. WE'RE HEARING PHIL GORDON TO FRED DUVAL. THERE IS SOMEONE ALREADY IN THE RACE, JOHN HOLBIRD WHOM I DON'T THINK HAS GOTTEN A LOT OF ATTENTION BUT HE RAISED A LOT OF MONEY.

DENNIS WELCH: HE RAISED $300,000. THAT'S A GOOD RACE FOR HIM. THE SHADEGG OUT IS CHANGING THE DYNAMIC EVEN ON THE DEMOCRAT SIDE WHO NOW SEE AN OPENING WITH THIS FRED GORDON AND FRED DUVAL ARE THINKING ABOUT THIS. FRED DUVAL IS A PARTY INSIDER. HE'S KNOWN TO RAISE A LOT OF MONEY.

DANIEL SCARPINATO: HERE'S SOMETHING TO THINK ABOUT, ALL THE NAMES WE JUST NAMED, PROBABLY THE ONLY ONE THAT MOST PEOPLE OUT THERE IN THE WORLD HAVE EVER HEARD OF IS PHIL GORDON. A LOT OF PEOPLE DON'T KNOW WHO SOME OF THESE LEGISLATORS ARE. I THINK HE MIGHT BE THE PERSON TO WATCH. I THINK IF HE ENDS UP RUNNING, I THINK HE MIGHT BE ONE OF THE FEW DEMOCRATS WHO IN THIS CLIMATE AND IN THAT KIND OF DISTRICT COULD REALLY BE COMPETITIVE.

TED SIMONS: THE IDEA THAT SO MANY FOLKS ARE EYING SO MANY THINGS, NOT TO MENTION THE FACT THEY'RE TRYING TO KEEP THEIR OWN SEATS, HOW DOES THAT PLAY INTO THE LEGISLATIVE SESSION? WHAT GOES ON DOWN THERE?

MARY JO PITZL: IT'S A BIG GAME OF DOMINOES. I MEAN, IF WARING WAS -- YESTERDAY, I HAVEN'T TALKED TO HIM TODAY -- HE SAID IF HE DECIDES TO RUN FOR CONGRESS, HE'D PROBABLY RESIGN HIS STATE SENATE SEAT BECAUSE IT AIN'T MUCH TIME UNTIL THE AUGUST 24TH PRIMARY SO HE WOULD QUIT. THEN THEY HAVE TO APPOINT SOMEONE. IT CHANGES ALL THE DYNAMICS THERE. THAT MIGHT BE INTERESTING ON HOW IT PLAYS WITH ALL THE THINGS THE GOVERNOR WANTS THE LEGISLATURE TO ACCOMPLISH THIS SESSION. IT'LL AFFECT PEOPLE'S POSITIONS ON POLICIES AND VOTES.

DENNIS WELCH: PHIL GORDON, THINK ABOUT THAT. IF HE DECIDES TO JUMP IN HE HAS TO RESIGN AS MAYOR. LOOK AT THE CHAOS THAT'LL PLAY OUT IN THE POLITICAL WORLD. THE REVERBERATIONS OF THIS MOVE YOU CAN'T SEE WELL WHERE IT'S GOING RIGHT NOW.

TED SIMONS: ONE NAME THAT PROBABLY WOULD HAVE BEEN VERY PROMINENT IN TERMS OF SUCCEEDING SHADEGG WOULD HAVE BEEN DEAN MARTIN HAD THE DAY BEFORE MARTIN NOT ANNOUNCED HE WAS RUNNING FOR GOVERNOR. CAN HE CHANGE HIS MIND ON THIS OR IS HE PRETTY MUCH IN THE GOVERNOR'S RACE?

DANIEL SCARPINATO: WELL, I DON'T THINK POLITICALLY HE CAN. I THINK THAT'LL LOOK REALLY WEAK. AND I THINK THAT MARTIN HAS A VERY GOOD SHOT AT GOVERNOR. I THINK WITH THIS CROWDED FIELD, I THINK HE'S -- WHERE HE IS PROBABLY A GOOD BET. AND WHY NOT GO WITH GOVERNOR?

MARY JO PITZL: THE MARTIN BUS HAS LEFT THE STATION AND HE'S DEFINITELY ON THE ROAD TO RUNNING FOR GOVERNOR. HE'S GOT A GAME PLAN FOR THAT HE'S TAILORING HIS MESSAGE AS HIS EXPERIENCE OF STATE TREASURER TO MATCH THE FINANCIAL DURESS THE STATE IS UNDERGOING RIGHT NOW.

TED SIMONS: DO YOU THINK THAT AFTER HE HEARD THE SHADEGG ANNOUNCEMENT THAT HE TOOK A MOMENT AND THOUGHT ABOUT A FEW THINGS?

DENNIS WELCH: THERE WERE CONSPIRACY THEORIES. HE TALKED TO SOME OF THE POLITICAL INSIDERS. THEY LOVE TO COME UP WITH THESE LITTLE THEORIES OF THEIRS THAT THEY SAY SHADEGG IS MESSING WITH MARTIN TO KEEP HIM OUT OF THE RACE AND CLEAR THE THEORY AND STUFF LIKE THAT.

TED SIMONS: OK. LUJAN ANNOUNCES FOR ATTORNEY GENERAL THAT PLAYS DOWN IN THE LEGISLATURE. THAT'S MINORITY LEADERSHIP THERE. HIS CHANCES YOU THINK? ATTORNEY GENERAL?

MARY JO PITZL: HE ANNOUNCED, AND HIS DEMOCRATIC OPPONENT WASTED NO TIME IN COMING OUT WITH A CRITIQUE OF HIM CLAIMING HE'S GOT NO CRIMINAL PROSECUTION EXPERIENCE. THIS COULD BE A FEISTY RACE. SHE'S ONE OF THE FEW FEMALES THAT'S RUNNING FOR A STATEWIDE OFFICE THIS YEAR.

TED SIMONS: INTERESTING, YET HE'S SO ALSO ENTRENCHED IN THE LEGISLATURE, DOES THAT HELP HIM, DO YOU THINK, IN A RACE LIKE THIS?

DENNIS WELCH: NO, NOT AT ALL.

TED SIMONS: NOT AT ALL?

DENNIS WELCH: I THINK IT HURTS. I THINK IF YOU'RE PART OF THE LEGISLATURE RIGHT NOW, THAT'S A STIGMA THAT'LL BE HARD TO GET RID OF. YOU'LL BE PART OF THE PROBLEM. YOU'LL BE PART OF THE REASON WE CAN'T GET ANYTHING DONE AND YOU'RE PART OF THE MESS. I THINK FELICIA WILL POUND HIM OVER THE HEAD WITH THIS.

DANIEL SCARPINATO: I THINK ONE OF THE BIGGEST ASSETS IS SHE'S NEVER BEEN IN ELECTIVE OFFICE. IN THIS CLIMATE, IN THIS YEAR, THAT'S A BIG PLUS.

TED SIMONS: DO YOU THINK ANYONE ASSOCIATED WITH THE LEGISLATURE RIGHT NOW HAS THAT AS BAGGAGE, PERIOD?

MARY JO PITZL: HAS BEING IN THE LEGISLATURE? YEAH, I AGREE WITH DENNIS. YOU'RE SEEING THIS AS PART OF THE PROBLEM. THAT'S WHY YOU'LL HEAR THE DEMOCRATS INCREASINGLY SAYING, WE'VE HAD FAILED LEADERSHIP FROM THE REPUBLICANS FOR 40 YEARS. YOU'LL HEAR THE 40 YEAR, 40 YEAR THING BECAUSE THEY WANT TO DIFFERENTIATE THE DEMOCRATS FROM THE REPUBLICANS. BUT YOU KNOW, THE GUY ACROSS THE STREET AND THE MAN YOU RUN INTO AT THE SUPERMARKET, THEY JUST SAY OF THE LEGISLATURE THROW ALL THE BUMS OUT.

TED SIMONS: ALL RIGHT, WELL WE'LL KEEP IT RIGHT THERE THANK YOU SO MUCH FOR JOINING US. GOOD STUFF.

In this segment:
Mary Jo Pitzl:The Arizona Republic;Dennis Welch:The Arizona Guardian;Daniel Scarpinato:The Arizona Capitol Times;
SPOTLIGHT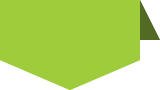 STAY in touch
with
azpbs.
org
!
Subscribe to Arizona PBS Newsletters: