Local reporters review the week's top stories.
Transcript:
Ted Simons: GOOD EVENING AND WELCOME TO "HORIZON." I'M TED SIMONS. JOINING ME TONIGHT ARE MARY JO PITZL OF THE "ARIZONA REPUBLIC", MIKE SUNNUCKS OF THE BUSINESS JOURNAL AND JIM SMALL OF THE ARIZONA CAPITOL TIMES. NEXT WEEK IS SET TO BE ALL-BUDGET, ALL THE TIME AT THE LEGISLATURE. YOU DUBBED IT "BUDGET WEEK," CORRECT?

Mary Jo Pitzl: LEGISLATORS CLEARED THE CALENDERS OF ANY BILLS. THEY'LL DO GENERAL FLOOR SESSIONS. THE IDEA IS TO FOCUS IN AND GET THE BUDGET DONE. THIS YEAR'S BUDGET HAS A $700 MILLION HOLE IN IT PLUS THEY HAVE TO PUT ALL OF NEXT YEAR'S BUDGET TOGETHER. THEY'RE GOING TO ROLL THIS TOGETHER AND DO A 16-MONTH BUDGET.

Ted Simons: THEY'RE DOING BUDGETS ON DIFFERENT TRACKS IN CASE THE SALES TAX APPROVAL AIN'T APPROVED.

Mike Sunnucks: THE END PRODUCT WE'LL SEE IS GOING TO HAVE THE BASELINE SPENDING, OK, HERE'S WHAT WE WANT TO DO TO SOLVE THE PROBLEM IF THE SALES TAX PASSES. IF THE SALES TAX DOESN'T PASS AND IF VOTERS REJECT IT WE'LL HAVE CUTS TRIGGERED. YOU'LL SEE ADDITIONAL CUTS IN THE ORDER OF $800 MILLION, MAYBE MORE AND THAT'S ON TOP OF -- IF YOU LOOK AT THE GOVERNOR'S PLAN, IT'S A BASELINE AND WHAT REPUBLICANS ARE SAYING WHAT THEY'RE WORKING ON RIGHT NOW, THEY USE THE GOVERNOR AS THE BASELINE. YOU'RE LOOKING AT OVER $700 MILLION OF CUTS TO BEGIN WITH. IF THAT FAILS, THERE'S GOING TO BE SIGNIFICANTLY MORE CUTS AND REPUBLICANS SAY THIS IS GOOD BECAUSE WE'RE LETTING VOTERS KNOW. WE'RE NOT GOING TO LEAVE ANY SURPRISES SO VOTERS CAN'T COME BACK AND SAY, GEE, WHY'D YOU CUT THIS PROGRAM.

Mike Sunnucks: THEY WANT TO GIVE VOTERS TONS OF TIME. HERE'S WHAT YOU CAN DO IF YOU PASS THE SALES TAX CUTS. IT GIVES EVERYONE TIME TO GET OUT THERE AND MAKE THE CASE FOR THE SALES TAX INCREASE WHICH THEY SUPPORT.

Mary Jo Pitzl: THE QUESTION IS IF THEY'LL GET THAT BUDGET DONE IN TIME FOR THAT TO BE PART OF THE WHOLE BIG CONVERSATION ABOUT THE ELECTION ALTHOUGH SOME PEOPLE ARE CONFIDENT THEY CAN GET WAY DOWN THE ROAD ON THE BUDGET. I'VE NOT HEARD ANYONE SAYING THAT THEY EXPECT A FINAL VOTE NEXT WEEK ON THE BUDGET. THESE THINGS -- AND THEN YOU START TO TALK TO RANK AND FILE AND ESPECIALLY PEOPLE THAT'S BEEN AROUND FOR AWHILE AND THEY ROLL THEIR EYES AT THAT NOTION. THAT SAID, THEY'RE TRYING TO MOVE QUICKLY ON THIS. NEXT WEEK IS THE BEGINNING OF MARCH. MY GOODNESS. THEY DIDN'T GET A BUDGET DONE LAST YEAR UNTIL JULY 1 AT SOMETIME EARLY IN THE MORNING. IT'LL PROVIDE -- IF THEY DO IT WITH THE A AND THE B BUDGET AS THEY'RE TALKING ABOUT, IT SORT OF PROVIDES THE WHOLE FRAMEWORK ABOUT HAVING A DISCUSSION FOR THE SALES TAX HIKE.

Ted Simons: SPEAKING OF DISCUSSION. WHAT KIND OF MEETINGS ARE BEING HAD? I UNDERSTAND IT'S ALL CLOSED DOOR AGAIN.

Mary Jo Pitzl: SMALL LITTLE MEETINGS BEHIND CLOSED DOORS AND NOT MANY OF THEM FROM WHAT I'VE HEARD. IN THE SENATE AS OF MIDWEEK THERE'S BEEN ONE MEETING. AND WITHOUT DETAIL ACCORDING TO SOME MEMBERS FOR THEM TO REALLY MAKE A JUDGMENT IS THIS SOMETHING THEY WANT TO SUPPORT OR NOT?

Jim Small: IN THE HOUSE, I TALKED TO A COUPLE OF HOUSE MEMBERS IN THE PAST COUPLE OF DAYS AND THEY SAID THEY KNOW THERE'S GOING TO BE SMALL GROUP MEETINGS NEXT WEEK BUT THEY'VE NOT BEEN INVOLVED IN ANYTHING. I KNOW THERE'S BEEN SOME VERY SMALL MEETINGS WHERE THEY'RE BRIEFING PEOPLE AND LETTING THEM KNOW WHAT THE PLAN IS BUT THEY'RE REALLY, LIKE MARY JO SAID, THERE'S NOT BEEN MUCH DETAILS IN THE MEMBERSHIP. THE GENERAL IDEA IS LOOK AT THE GOVERNOR'S BUDGET AND WE'LL LET YOU KNOW WHAT THE CHANGES ARE THAT WE'RE LOOKING AT AND MOVE FORWARD FROM THERE.

Mike Sunnucks: IT MAKES LEADERSHIP'S JOB EASIER. IT'S UNUSUAL DOWN THERE. IT'S TOUGH TO HURT ALL OF THOSE CATS DOWN THERE YOU CAN TELL THE PEOPLE THAT DON'T WANT THE SALES TAX, HERE'S YOUR BUDGET. IF YOU CAN DEFEAT IT, WE CAN HAVE THE CUTS. HERE'S YOUR BUDGET. I THINK THEY'LL HAVE AN EASIER JOB THAN MAYBE USUAL ON THIS.

Mary Jo Pitzl: I AGREE WITH THAT. ALSO, IT LOOKS LIKE IT'S SHAPING UP TO BE A REPUBLICAN-ONLY BUDGET. THEY THINK THEY CAN GET IT OUT WITH ONLY REPUBLICAN VOTES. IT'S DIVORCED FROM THAT MESSY SALES TAX ISSUE WHICH THEY NEEDED DEMOCRATS ON. DEMOCRATS HAVEN'T BEEN APPROACHED THIS TIME AROUND. THE REPUBLICANS HAVE THE MAJORITY. IN THE SENATE THERE ARE TWO BRAND-NEW SENATORS WHO WEREN'T AROUND FOR LAST YEAR'S TREVAILS. THEY WERE APPOINTED BY THE COUNTY BOARD OF SUPERVISORS WHICH LOVES THE GOVERNOR.

Mike Sunnucks: THOSE FOLKS AREN'T RUNNING FOR CONGRESS. THEY'RE SENSITIVE TO SUPPORT A TAX INCREASE ESPECIALLY FUR A REPUBLICAN RUNNING REPUBLICAN PRIMARIES. THE NEW FOLKS DON'T HAVE THAT BAGGAGE.

Ted Simons: DOESN'T SEEM LIKE STRAYS OUT THERE AS FAR AS THE G.O.P. IS CONCERNED AND NO HELP AS FAR AS THE DEMOCRATS? IS THAT THE WAY IT'S SHAPING UP?

Jim Small: THERE'LL BE STRAYS. VERY RARELY DO YOU SEE THEM PULL AN ENTIRE CAUCUS ON A BUDGET. THERE'S ALWAYS SOMETHING THAT SOMEONE ALWAYS CAN'T SWALLOW BUT THEY DO HAVE MAJORITY SIZABLE ENOUGH IN BOTH CHAMBERS THAT THEY HAVE WIGGLE ROOM AND COULD GET BY. IN THE SENATE, YOU HAVE AN 18-MEMBER CAUCUS AND DEPENDING ON HOW THE BUDGET STARTS, YOU MAY OR MAY NOT HAVE RON GOULD ON. YOU MAY BE LIMITED TO 17. BY GETTING RID OF SOME OF THE MORE STUBBORN VOTES THEY HAD AND REPLACING THEM WITH NEW PEOPLE WHO IN THEORY WILL BE MORE PLIABLE BY LEADERSHIP, I THINK THAT THAT MAY MAKE THINGS A LITTLE BIT EASIER.

Ted Simons: THE SALES TAX CAMPAIGN APPARENTLY HAS DEBUTED. WHO'S INVOLVED AND NONPARTISAN? THE IDEA IS TO MAKE IT AS NONPARTISAN AS POSSIBLE?

Mary Jo Pitzl: YES, THE YES ON 100 CAMPAIGN FILED PAPERWORK WAS DONE LATE LAST WEEK. CHAIRMAN BROWN THAT'S WITH A DEVELOPMENT FIRM, DIANE MCCARTHY, FORMALLY OF WEST VALLEY COALITION GROUPS IS THE TREASURER. THEY'RE TRYING TO ROUND UP SORT OF ALL WHAT YOU'D SUSPECT ARE THE BUSINESS GROUPS, EDUCATION, LOBBY, HEALTH CARE, HUMAN SERVICES, FIREFIGHTERS, PUBLIC SAFETY PEOPLE.

Ted Simons: IS THAT THE KIND OF LINEUP THAT YOU THINK ARE GOING TO BRIDGE THE GAP BETWEEN THE BUSINESS TYPES THAT AREN'T CRAZY ABOUT THE TAX AND ALL THE PEOPLE THAT WANT TO GET IT DONE?

Mike Sunnucks: IT'S EDUCATION, HEALTH CARE, TRANSPORTATION. YOU HAVE THE MAINSTREAM BUSINESS GROUPS. TEACHER'S UNIONS. MODERATE POLITICIANS. THOSE TYPES. THERE IS CROSSOVER THERE. TEACHER'S UNIONS OPPOSE THE TAX CUT AGENDA. BUSINESS FOLKS DON'T SEEM TO MIND TAXING CONSUMERS AS MUCH AS THEY TAX THEMSELVES. THEY'LL HAVE MONEY. IT'S A SPRINT OBVIOUSLY UNTIL MAY. THOSE ARE FOLKS THAT COULD CONTRIBUTE SOME IN A SHORT TIME. SO THEY GOT A PRETTY BROAD COALITION OUT THERE.

Ted Simons: AS FAR AS THE AGAINST CAMPAIGN, SOUNDS LIKE THE PRO LITTLE SLOW TO START, PERHAPS, BUT THE AGAINST SEEMS SLOW TO START AS WELL, MAYBE SLOWER?

Jim Small: THERE ARE A LOT OF GROUPS THAT ARE AGAINST IT. THERE'S NOT AN ARGUED COALESCE GROUP WHICH IS WHAT YOU'RE SEEING -- OBVIOUSLY WHAT YOU'D EXPECT WITH A "YES" CAMPAIGN. THERE WAS A NEW COMMITTEE THAT WAS ANNOUNCED YESTERDAY WHERE THE SENATOR WILL HEAD UP THIS AX THE TAX COMMITTEE AND THE ANTI-TAX GROUPS ARE AGAINST IT AND THE SMALL GOVERNMENT GROUPS ARE AGAINST IT AND THE NFIB CAME OUT AND SAID ITS MEMBERS ARE OVERWHELMINGLY AGAINST IT. WHAT REALLY REMAINS TO BE SEEN IS TWO THINGS IS, A, IF THEY'LL HAVE MUCH MONEY AND IT MAY NOT TAKE A WHOLE LOT TO THE DEFEAT THIS. WE'VE SEEN THAT IN A LOT OF OTHER STATES. CERTAINLY IT'S A LOT EASIER TO CAMPAIGN AGAINST THIS AND YOU CAN DO IT ON THE CHEAP, IF YOU DO IT RIGHT. BUT WE ALSO NEED TO SEE IF THERE'S GOING TO BE AN ORGANIZED -- AN UMBRELLA GROUP THAT COMES IN AND TRIES TO BRING ALL OF THESE PEOPLE TOGETHER TO MAKE A UNIFIED VOICE SO YOU DON'T HAVE SIX OR EIGHT DIFFERENT GROUPS GOING OFF AND DOING THEIR OWN THING AND HAVING THEIR MESSAGE GET LOST.

Mike Sunnucks: THE NO FOLKS HAVE A REAL CHALLENGE HERE. THE YES FOLKS COULD SAY THIS IS JUST A PENNY. A PENNY TO SAVE ALL THESE THINGS. STATE UNIVERSITIES. K-12. ALL THE SAFETY NET THINGS. YOU'VE GOT ALL OF THESE KIND OF ORGANIZED GROUPS BEHIND IT. YOU HAVE THE ANTI-TAX FOLKS ON THE OTHER SIDE. THEY'RE NOT AS ORGANIZED USUALLY IN A SHORT RACE LIKE THIS THE QUESTION IS HOW HIGH PROFILE THE YES FOLKS ARE GOING TO BE. DO THEY WANT TO HAVE A LOT OF FOLKS TURN OUT OR DO THEY WANT TO HAVE HIGH EFFICACY VOTERS TURN OUT. IT'LL BE INTERESTING TO SEE HOW TO TURNS OUT.

Ted Simons: IT SOUNDS A LITTLE BIT LIKE CONSOLIDATE YOUR DEBT AND WE'LL HELP YOU FOR A FEE OR SOMETHING ALONG THOSE LINES. YOU KNOW WHAT I'M TRYING TO SAY HERE.

Mary Jo Pitzl: MARTIN SORT OF PUTTING ON HIS FINANCIAL PLANNER HAT AND SAYING, WELL, YOU KNOW, WHAT WOULD YOU DO IF YOU WERE HAVING TROUBLE IN YOUR PERSONAL FINANCES? MAKES SENSE TO CONSOLIDATE YOUR DEBTS AND NEGOTIATE A LOWER RATE. ONE OF THE PROBLEMS, THOUGH, IT WOULD APPEAR WITH HIS PROPOSAL IS THAT THE STATE ALREADY HAS A BENCH OF DEBT IT JUST TOOK ON LAST MONTH WHEN IT SOLD OFF THE STATE BUILDINGS. IT'S 4.5% INTEREST RATE. THAT'S PRETTY DARN LOW. IF YOU BREAK THAT CONTRACT, ROLL IN SOME OF THE OTHER OLDER EXISTING DEBT AND REFINANCE THAT AND THEY'RE ASSUMING AT 6%, YEAH, YOU'LL GET QUICK CASH UP FRONT BUT HOW'S THAT SAVE YOU? WHY WOULD YOU GIVE UP 4.5% INTEREST RATE TO PAY 6%?

Ted Simons: NOT ONLY THAT BUT THERE ARE PENALTIES AS YOU WERE ELUDING TO. THERE'S PENALTIES AS FAR AS THE LOANS AND SALES OF THE BUILDINGS AND THESE SORTS OF THINGS. I MEAN, I DON'T KNOW HOW MUCH THAT'D BE.

Mary Jo Pitzl: MARTIN HUNG HIS HAT ON THAT THIS WOULD ALLOW THE STATE TO BUY BACK THE STATE CAPITOL. THAT'S AN ICONIC THING. WHAT THEY SOLD WERE THE HOUSE AND SENATE BUILDINGS WHICH NO ONE LOVES AGAINST FOR DANIEL AND THE EXECUTIVE TOWER. THE ORIGINAL CAPITOL BUILDING, THE SANDSTONE BUILDING HAS BEEN THERE SINCE THE LATE 19TH CENTURY. THAT'S NOT BEEN SOLD AND CAN'T BE SOLD BUT MARTIN IS SAYING, LOOK, WE CAN GET ENOUGH MONEY TO BUY THESE THINGS BACK BREAKING THAT -- BUYING OUT THE CERTIFICATES OF PARTICIPATION EARLY, THEY FIGURE, WOULD BE ABOUT A $10 MILLION PENALTY IN TERMS OF AN EARLY PREPAYMENT PENALTY.

Mike Sunnucks: I THINK YOU'LL SEE MARTIN DO THIS THROUGHOUT THE CAMPAIGN. HE'LL PLAY HIMSELF UP AS THE FINANCIAL GURU, MATH WHIZ THAT COULD SOLVE OUR STATE'S PROBLEMS. HIS THE GOVERNOR ISN'T PROBABLY THE MOST POLICY-WONKOUS PERSON IN THE WORLD. SHE WON'T COMPETE WITH HIM ON THE NUMBERS AND STUFF. THE ATTORNEY GENERAL SAYS I CAN GET US OUT OF THIS BIG MESS. I KNOW WHAT THE NUMBERS ARE.

Mary Jo Pitzl: MARTIN CAN'T DO THIS BY HIMSELF NO MATTER WHAT HAT HE'S EARRINGS. HIS PLAN HINGES ON GOING TO THE BALLOT AND ASKING VOTERS FOR -- HE HAS THINGS HE WANTS TO PUT ON THE BALLOT. HIS SUGGESTION IS THAT THE STATE PUT IN A NEW IRONCLAD DEBT LIMIT. IT'S NOT JUST HIS IDEA. THERE ARE A LOT OFF LAWMAKERS THAT ARE TALKING ABOUT THAT. THAT MAY GET LEGS. SOME OF THE OTHER THINGS MIGHT BE A LONG PULL TO GET TO HAPPEN.

Ted Simons: AS FAR AS REFORMING THE BUDGET PROCESS, HE WANTS TO GET RID OF SWEEPS AND THESE SORTS OF THINGS. THAT'S MORE POLICY THAN THE ACTUAL LET'S FIX WHAT'S WRONG AS FAR AS THE DEBT CONSOLIDATION ASPECT IS CONCERNED BUT AGAIN IT'S COMING OUT NOW. WE HAD HIM ON THE PROGRAM THIS WEEK. I ASKED WHY NOW? WHY NOW? AND HE BASICALLY SAID HE'S BEEN TALKING ABOUT IT. HE TESTIFIED THAT IN THE SENATE MONTHS AGO AND IT'S TIME TO BRING IT OUT.

Mary Jo Pitzl: HE'S BEEN TALKING ABOUT THIS, HE SAYS AND PLANNING ON IT. IT CAME OUT NOW BECAUSE HE DIDN'T HAVE THE DETAIL HE NEEDED TO UNVEIL THIS PLAN WHICH OF COURSE HAS COME OUT CONVENIENTLY AFTER HE'S ANNOUNCED HIS RUN FOR GOVERNOR. GOVERNOR BREWER'S OFFICE WAS QUICK TO POINT OUT THAT WHOA, WAIT A MINUTE, LAST SUMMER, HIS OFFICE WAS TELLING US WHY WOULD YOU JUST SELL STATE BUILDINGS AND TRY TO RAISE $300 OR $250, WHATEVER THE LIMIT WAS AT THE TIME, WHY DON'T YOU SELL AND GO FOR THE WHOLE 700 WHICH IS WHAT THE STATE ULTIMATELY DID?

Mike Sunnucks: IT DOESN'T SEEM LIKE THIS FINANCIAL MANAGEMENT PLAN RUNS IN THE CAMPAIGN POLITICALLY. PEOPLE DON'T USUALLY VOTE ON THOSE TYPES OF THINGS. HE'S VERY GOOD WITH THE NUMBERS -- WHETHER YOU AGREE OR DISAGREE WITH HIS APPROACH -- HE'S VERY GOOD WITH HIS NUMBERS AND QUICK ON HIS FEET ON THAT. VOTERS VOTE ON SOCIAL ISSUES, IMMIGRATION AND PARTY I.D. BUT IF HE CAN MAKE WIND OF THAT AND TAKE ADVANTAGE AND SAY, I'M THE GUY THAT COULD DIG US OUT OF THIS MESS, THERE MAY BE LEGS ON THAT POLITICALLY.

Ted Simons: ANY BUZZ AROUND THE CAPITOL WITH THESE IDEAS WHEN THEY WERE PRESENTED?

Jim Small: I DIDN'T REALLY HEAR MUCH. THERE WAS A PRESS RELEASE AND THEN THE SUBSEQUENT NEWS STORIES BUT I DIDN'T HEAR ANYONE IN THE HALLWAYS AT THE STATEHOUSE AND SENATE REALLY TALKING ABOUT IT. I MEAN IT'S -- I THINK MOST PEOPLE VIEW IT AS A CAMPAIGN ISSUE AS HIM TRYING MAKE SOME HAY AND SCORE SOME POLITICAL POINTS.

Mike Sunnucks: I THINK HE CAN PLAY INTO THAT THE LEGISLATURE REALLY HASN'T GRASPED THE DEFICIT VERY WELL. THEY TOOK HIM ALL THIS TIME TO GET THE SALES TAX. THEY'VE ALWAYS STRUGGLED WITH THAT ISSUE. IF HE CAN SAY, HERE, I'VE GOT ALL OF THESE PLANS OUT HERE, I'M OFFERING THIS, THAT COULD APPEAL TO VOTERS.

Mary Jo Pitzl: WE'LL SEE IF THIS HAS TRACTION DURING THE CAMPAIGN MODE DURING BUDGET WEEK. THIS IS PART OF THE REASON IN THIS ANNOUNCEMENT HAPPENED YESTERDAY IS PUT THE IDEAS IN FRONT OF LAWMAKERS. WE'LL SEE IF THESE THINGS CIRCULATE.

Ted Simons: I WANT TO GET TO THE BIG STORY REGARDING THE COUNTY AND THE ATTORNEY DISMISSED. SOME FOLKS THINKING IT'S OVER. COUNTY ATTORNEY DOESN'T THINK IT'S OVER.

Mike Sunnucks: NO, HE'S GOING TO REFILE AND BRING ON SPECIAL PROSECUTORS IF NECESSARY. BASICALLY THE JUDGE THREW OUT THE INDICTMENTS AGAINST WILCOX AND STAPLEY BECAUSE THEY SAID IT WAS A CONFLICT OF INTEREST BECAUSE THOMAS HAS ALL OF THESE SUITS AGAINST THE BOARD OF SUPERVISORS THAT'S PART OF ALL THIS IN-FIGHTING GOING ON AT THE COUNTY LEVEL. HE MAY BRING IT BACK. WHETHER THESE CHARGES ARE LEGIT, THERE'S ARGUMENT TO LOOKING AT THEIR DISCLOSURE STATEMENTS, THAT'S WHAT THEY'RE BASED ON. WILCOX IS BASED LOANS SHE GOT FOR A HISPANIC GROUP FOR HER BUSINESSES. STAPLEY AS WERE BASED DEVELOPMENT DEALINGS. THEY DIDN'T LIST IN THEIR DISCLOSURE STATEMENTS.

Ted Simons: THE KEY IS A JUDGE SAID THAT NEITHER THOMAS NOR ARPAIO COULD BE INVOLVED. THE COUNTY ATTORNEY'S OFFICE COULDN'T BE INVOLVED IN THIS INVESTIGATION. IT HAS TO BE AN INDEPENDENT SPECIAL PROSECUTOR. SOUNDS LIKE THE COUNTY ATTORNEY WENT TO THE BOARD OF SUPERVISORS AND SAID LET'S MEET. THE BOARD SAID, I DON'T THINK. NOW HE'S -- I DON'T THINK SO NOW HE'S THROWING OUT A NAME OUT THERE AND THE BOARD HAS TO MAKE A DECISION.

Mike Sunnucks: THE BOARD IS HIGH ON THIS. IT NEEDS TO BE SOMEONE OUTSIDE. WE'LL SEE WHAT HAPPENS WITH THIS. I MEAN THIS IS -- THE COUNTY KEEPS HAVING THE IN-FIGHTS. WHEN YOU KEEP SUING EACH OTHER YOU CAN'T PROSECUTE ANYONE.

Jim Small: IN A CERTAIN WAY THAT RULING KIND OF PLAYED INTO THOMAS'S HANDS A BIT. EVEN THOUGH THE JUDGE SAID THIS IS JUST TO SCORE POLITICAL POINTS AND YOU'RE TRYING TO USE SOME -- THE COURTS AS LEVERAGE IN THESE INVESTIGATIONS AND LEVERAGE OVER POLITICAL OPPONENTS, HE DID SAY GET AN INDEPENDENT INVESTIGATOR. SO THAT GIVES THOMAS ABILITY TO SAY, OK, LET'S GET ONE AND IT MAKES THE BOARD HAVE TO MAKE THE DECISION. IF THE BOARD SAYS, WE'RE NOT GOING TO DO THAT, THAT DOESN'T LOOK GOOD. HE CAN MAKE -- HE CAN CERTAINLY REALLY COME OUT AND ATTACK THEM FOR THAT.

Mike Sunnucks: WHAT REALLY PLAYS INTO THE NARRATIVE THAT THOMAS AND ARPAIO OVERREACH IN THEIR INVESTIGATIONS AND OVERREACH IN THEIR PROSECUTIONS AND THEY GO AFTER POLITICAL OPPONENTS, VIA THESE OVERREACHES, IT REALLY PLAYS INTO THAT NARRATIVE. BRINGING IN AN INDEPENDENT PERSON, SOMEONE NOT PARTISAN OR POLITICAL NO DOG IN THIS RACE COULD GIVE US LEGITIMACY TO LOOK INTO THIS INDICATION SITUATION.

Ted Simons: IN THE END, THOMAS COULD BASICALLY SAY THIS IS FINE BECAUSE I SAID THIS STUFF WAS HAPPENING. I TRIED TO GO. I TRIED TO GET SOMEONE ELSE TO PROSECUTE. THAT DIDN'T WORK. NOW WE HAVE ANOTHER JUDGE SAYING TRY IT AGAIN IF YOU CHOOSE. I MEAN, HE COULD BASICALLY SAY I'M DOING WHAT I SAID I WAS GOING TO DO?

Mary Jo Pitzl: YEAH, HE CAN. IF THE BOARD DOESN'T APPOINT SOMEONE TO SORT OF TAKE THIS UP AND MOVE IT FORWARD IT MIGHT GIVE THOMAS AN EVEN STRONGER ARGUING POINT BUT THERE'S BEEN A LOT OF DAMAGE DONE ALONG THE WAY THAT HE'S BEEN DISQUALIFIED.

Mike Sunnucks: ONE PROBLEM WITH THESE INDICTMENTS IS THE LIST. THERE WAS 100-SOMETHING INDICTMENTS AGAINST STAPLEY AND DOZENS OF INDICTMENTS AGAINST WILCOX. A LOT GETS THROWN OUT BECAUSE THEY'RE REPEATS OF THE SAME TYPE OF CHARGE. IT FITS INTO THAT THEY OVERREACH. THESE POLITICALLY MOTIVATED. MAYBE IF THEY LASERED IN ON A FEW THINGS THAT ARE LEGITIMATE TO LOOK AT, THEY'D HAVE MORE PROGRESS.

Ted Simons: A BILL LASERED IN ON A ENERGY MANDATE AS FAR AS LEGISLATURE WAS IS CONCERNED. TALK TO US ABOUT THIS.

Mary Jo Pitzl: TO KEEP UP WITH THE ANALOGY LIKE A SOLAR REFLECTIVE MIRROR, THIS THING CAME BACK TO THE LEGISLATURE. ON TUESDAY, HOUSE BUDGET COMMITTEE PASSED A BILL THAT REPRESENTATIVE DEBBIE LESKO INTRODUCED ON THE BEHEST OF THE GOLDWATER INSTITUTE. THE NUMBER AIM WAS TO GO AFTER THE STATE'S RENEWABLE ENERGY STANDARD THAT WAS SET YEARS AGO BY THE ARIZONA CORPORATION COMMISSION. THIS BILL SAYS NO. THE CORPORATION COMMISSION DOESN'T HAVE THE RIGHT TO DO THAT. THAT POWER FOR POLICY IS INVESTED ONLY WITH THE LEGISLATURE BUT THE BILL GREW AS IT WAS BEING CIRCULATED IT ALSO INCLUDED REDEFINING WHAT IS RENEWABLE ENERGY AND WHAT REALLY CAUSED GAS AMONG THE GREEN CROWDS THAT IT ADDED NUCLEAR POWER AND NUCLEAR. IF THOSE ARE COUNTED AS RENEWABLES, THE STATE HAS NO LONGER A NEED TO PROVIDE INCENTIVES TO IMMEDIATE THIS NEW RENEWABLE ENERGY STANDARD. WE'RE ALREADY THERE. THE BILL PASSES ON A 5-2 VOTE AND BUSINESSES THAT ARE IN THE -- MOSTLY IN THE SOLAR INDUSTRY, A LOT OF BUSINESS DEVELOPMENT TYPES DESCEND ON THE LEGISLATURE AND VOILA, LESS THAN 48 HOURS LATER, REPRESENTATIVE LESKO WITHDRAWS HER BILL AND NOT AVAILABLE FOR COMMENT.

Mike Sunnucks: A LOT OF THEM THREATENED TO PULL OUT. SUN TECH, CHINESE COMPANY, AS WELL AS GOODYEAR, A LOT OF SOLAR ENERGY COMPANIES SAID WE'RE GOING TO PULL OUT OF THIS IF YOU DO THIS. MEXICO AND OREGON ARE OFFERING MORE MONEY FOR PROJECTS LIKE THIS.

Mary Jo Pitzl: THEY WERE MAKING THOSE STATEMENTS WHILE THE BILL WAS BEING CONSIDERED, NOT AFTER THE VOTE BUT DURING THE HEARING AND THE COMMITTEE WAS UNSWAYED AND THEY PASSED IT OUT.

Ted Simons: THE SUN TECH IN THE SAME DISTRICT THAT SUN TECH WAS THINKING OF BUILDING THIS PLANT, THE REPRESENTATIVE THERE BASICALLY VOTED FOR THE BILL OUT OF COMMITTEE. I MEAN, YOU'RE TALKING ABOUT LAWMAKERS KIND OF VOTING AGAINST THEIR OWN JOBS IN THEIR DISTRICT?

Jim Small: AT A CERTAIN LEVEL, THIS WAS AN IDEOLOGICAL VOTE BECAUSE THERE IS A BIG CONCERN AMONG A LOT OF REPUBLICANS THAT THIS WAS KIND OF A POWER GRAB BY THE CORPORATION COMMISSION WHEN THEY DID THIS. WHEN IT HAPPENED, THERE WERE LAWMAKERS WHO WEREN'T HAPPY SINCE IT'S BEEN GETTING PHASED IN, A LOT OF LAWMAKERS ARE STILL UNHAPPY WITH IT. OBVIOUSLY, THAT'S WHAT THE ISSUE WAS AND THE GENESIS OF THE BILL WAS. SO I THINK, YOU KNOW, THAT REALLY GOT TO THE ARGUMENT, I THINK, FOR A LOT OF THE PEOPLE.

Mike Sunnucks: A LOT OF SPONSORS -- THERE WAS 50-SOMETHING SPONSORS, I THINK, 51. AND A LOT OF THEM PULLED BACK AND OPPOSED THE BILL. THEY WERE TOLD LIKE WHAT YOU GUYS SAID THAT IT WAS TO PUT THE -- GIVE THE POWER TO LEGISLATURE. THEY DIDN'T KNOW ALL OF THIS OTHER STUFF WAS GOING TO BE TAGGED ON THERE.

Mary Jo Pitzl: TO YOUR POINT, REPRESENTATIVE STEVE MONTENEGRO THAT VOTED FOR THE BILL THIS SUN TECH PLANT THAT THE CHINESE FIRM WANTS TO BUILD IN GOODYEAR PROMISES TO BRING 75 JOBS INITIALLY AND THEN MORE AS IT GETS UP AND RUNNING BUT AS JIM SAID THIS SORT OF BECAME AN ISSUE OF THIS WAS IDEOLOGY TRUMPING ON-THE-GROUND JOBS.

Ted Simons: THE CONCEPT OF A BIRTHER BILL IN THE STATE LEGISLATURE IS UP. APPARENTLY THAT PASSED A HOUSE PANEL. WHAT'S THE IDEA? A PRESIDENTIAL CANDIDATE IN ARIZONA WOULD HAVE TO PROVE TO THE SECRETARY OF STATE HE'S A NATURALLY BORN AMERICAN CITIZEN?

Jim Small: YEAH PRETTY MUCH. IT'S A BILL THAT ALSO PASSED IN THAT SAME MARATHON GOVERNMENT COMMITTEE ON TUESDAY THAT RAN UNTIL I THINK UNTIL 10:00 AT NIGHT AND STARTED MID-AFTERNOON. IT WAS A WILD COMMITTEE. IT HAD A LOT OF BILLS. A LOT OF CONTROVERSIAL BILLS. THE OFFICIAL STATE BEVERAGE BILL WENT THROUGH THE COMMITTEE.

Ted Simons: OH, THAT'S NICE.

Jim Small: YEAH, YEAH. THE IDEA IS TO REALLY KIND OF GET AT THIS ISSUE AND THAT WELL, CIRCUMSTANTIALLY, IS PRESIDENT OBAMA A CITIZEN? IT KIND OF APPEALS TO THE FOLKS WHO BELIEVE THAT MAYBE HE'S NOT.

Ted Simons: BUT HOW -- HOW WOULD YOU PROVE -- I MEAN WHAT DO YOU NEED? WHAT -- AND WHAT IF THE SECRETARY OF STATE SAYS THAT'S NOT GOOD ENOUGH. WHAT? HE'S NOT GOING TO BE ON THE BALLOT OR SHE'S NOT GOING TO BE ON THE BALLOT?

Jim Small: I WOULD ASSUME THAT THAT'S WHAT WOULD HAPPEN BUT IT REMAINS TO BE SEEN HOW IT'LL BE IMPLEMENTED OR IF IT FRANKLY EVEN COMES OUT.

Mike Sunnucks: THIS ISSUE CAME UP IN A LOT OF REPUBLICAN PRECINCT COMMITTEE MEETINGS IN THE HINDER LANDS. THEY BRING UP IT. WE'VE HAD TRENT FRANKS BRING IT UP AND J.D. HAYWORTH BRING IT UP NOW. WHY NOT LEGISLATURE GET LEFT OUT OF THAT.

Ted Simons: JOHN MCCAIN BROUGHT UP IT IN AN AD AGAINST J.D. HAYWORTH. IT FEATURED ORELY TATES. SHE RESPONDS BY SAYING, HOW DARE YOU ASSOCIATE HAYWORTH ME. I'M GOING WITH HAYWORTH. I DON'T GET THAT.

Mike Sunnucks: MCCAIN MADE AN ISSUE ABOUT IT. HAYWORTH TALKED ABOUT IT WITH CHRIS MATTHEWS ON CNN ABOUT THE BIRTHER ISSUE. MCCAIN GOES FOR MORE THE MODERATE CROWD. HE'S BEEN RUNNING ADS. MCCAIN IS TAKING THIS STUFF SERIOUSLY WITH HAYWORTH. ARIZONA CHAMBER ENDORSING TODAY. A BUNCH OF MAYORS HAVE ENDORSED HIM. HE'S NOT TAKING J.D. LIGHTLY IN THIS.

Jim Small: I THINK ONE OF THE SUBTEXT TO ADS LIKE THAT LIKE THAT BIRTHER ONE YOU SEE SENATOR MCCAIN TRY TO GET ENDORSEMENTS FROM THE HIGH-PROFILE CONSERVATIVE GROUPS ESPECIALLY THE ONES IN D.C. AN AD LIKE THIS IS AIMED AT ARIZONA VOTERS BUT I THINK IT'S DESIGNED TO SEND A MESSAGE TO SOME OF THOSE GROUPS BACK INSIDE THE BELTWAY THAT THIS IS THE GUY -- I MEAN -- I MEAN -- WE WANT TO MAKE SURE YOU GUYS KNOW WHO I AM RUNNING AGAINST AND TRY TO PAINT HIM IN A BAD LIGHT FOR THEM SO THAT WAY HAYWORTH DOESN'T COME OUT AND GET AN ENDORSEMENT FROM ONE OF THESE CONSERVATIVE GROUPS THAT COULD ACTUALLY HAVE A LARGER IMPACT ON THE RACE.

Ted Simons: QUICKLY, THEY'RE NOT VOTING IN THE PRIMARY. THE PEOPLE THAT WILL BE VOTING IN THE PRIMARY, WILL THEY BUY THIS? HOW DOES THIS AFFECT THEM?

Jim Small: I THINK WE'RE GOING TO HAVE TO WAIT AND SEE. I THINK THAT THIS IS BUT ONE OF THE MANY INSTANCES OF ADVERTISEMENTS OR ALLEGATIONS THAT WE'RE GOING TO BE TALKING ABOUT.

Mike Sunnucks:: WE'RE TALKING ABOUT CONSERVATIVE CREDENTIALS IN THE REPUBLICAN PRIMARY. I'M AGAINST THE BAIL OUT. MCCAIN VOTED FOR IT. I TALK ABOUT THE BIRTHER ISSUE. I TALK ABOUT IMMIGRATION. I TALK ABOUT ALL OF THESE HOT-BUTTON CONSERVATIVE ISSUES WHEREAS -- WHERE'S MODERATE JOHN MCCAIN IN THIS?

Ted Simons: COUPLE MINUTES LEFT HERE, MARY JO, IDEA OF THE TEACHER'S UNION SUING THE STATE OF ARIZONA. SEEMS LIKE EVERYONE IS SUING OVER SOME SORT OF LEGISLATIVE ACTION. WHAT'S THIS ABOUT?

Mary Jo Pitzl: THE TEACHER'S UNION HAS BEEN THERE BEFORE. THEY SUED LATE LAST YEAR. THERE WERE A BUNCH OF TEACHER EMPLOYMENT CONTRACT ISSUES THAT WERE ROLLED INTO A BUDGET BILL THAT WAS DISCUSSED DURING A SPECIAL SESSION THAT WAS SUPPOSED TO DEAL ONLY WITH THE BUDGET BUT THEY MANAGED TO TUCK IN A COUPLE OF THESE EDUCATION THINGS. IT PASSES. THE GOVERNOR SIGNS IT. THE UNION SUED. TOOK IT STRAIGHT TO THE SUPREME COURT. THEY SAID THIS IS UNCONSTITUTIONAL. THE SUPREME COURT DIDN'T WANT TO HEAR IT. SENT THEM AWAY. THEY REGROUPED. THEY'RE STARTING NOW AT THE SUPERIOR COURT LEVEL. THEIR BASIC ARGUEMENT IS THIS KIND OF POLICY DECISION HAD NO PLACE IN A SPECIAL SESSION THAT WAS DEDICATED TO THE BUDGET. IT HAS NOTHING TO DO WITH APPROPRIATIONS. IT'S UNCONSTITUTIONAL. THEY'RE SEEKING AN INJUNCTION TO STOP IT.

Mike Sunnucks: THIS COULD GO A LONG WAYS. IF THEY GETS ANY TRACTION AND THE COURT RULES WITH THE UNIONS, YOU'LL SEE ALL OF THESE OTHER GROUPS STEP FORWARD SAYING WHAT ABOUT OUR FUND AND OPERATIONS HOW WE WERE IMPACTED? BECAUSE SAUSAGE MAKING AT THE LEGISLATURE INVOLVES A LOT OF THINGS A LOT OF TIMES SO THEY THROW ALL SORTS OF THINGS IN THERE IF THE TEACHER'S UNION COULD WIN THIS, YOU'LL SEE A BIG CASCADE.

Mary Jo Pitzl: WAITING IN THE WINGS PERHAPS OR WATCHING ON THE SIDELINES ARE THE CITIES WHO ALSO STARTED DOWN THIS PATH THAT ARE SAYING YOU DID STUFF IN THE BUDGET THAT YOU SHOULDN'T HAVE. THIS IS THE 20TH LAWSUIT THAT'S OUT THERE NOW REGARDING BUDGET-RELATED ACTIONS.

Ted Simons: WE'LL STOP IT RIGHT THERE. THANKS SO MUCH FOR JOINING US TONIGHT.

In this segment:
Mary Jo Pitzl:Arizona Republic;Mike Sunnucks:Business Journal;Jim Small:Arizona Capitol Times;
SPOTLIGHT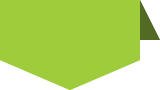 STAY in touch
with
azpbs.
org
!
Subscribe to Arizona PBS Newsletters: