Local Arizona journalists discuss the week's top news stories.
Transcript:
TED SIMONS: COMING UP NEXT ON "ARIZONA HORIZON"'S JOURNALISTS' ROUNDTABLE, STATE REPRESENTATIVE BEN ARREDONDO, THE TARGET OF AN FBI STING OPERATION INVOLVING THOUSANDS OF DOLLARS WORTH OF SPORTS AND SPECIAL EVENTS TICKETS. THE GOVERNOR VETOES A BILL DEMANDING THE FEDS SURRENDER CONTROL OF PUBLIC LANDS. AND TEMPE HAS A NEW MAYOR IN ONE OF THE CLOSEST AND NASTIEST RACES IN THE CITY'S HISTORY. THE JOURNALISTS' ROUNDTABLE IS NEXT ON "ARIZONA HORIZON." "ARIZONA HORIZON" IS MADE POSSIBLE BY CONTRIBUTIONS FROM THE FRIENDS OF EIGHT, MEMBERS OF YOUR ARIZONA PBS STATION. THANK YOU.

Ted Simons: GOOD EVENING AND WELCOME TO "ARIZONA HORIZON." I'M TED SIMONS. JOINING ME TONIGHT ARE MARY JO PITZL OF THE "ARIZONA REPUBLIC." HOWARD FISCHER OF CAPITOL MEDIA SERVICES. AND JIM SMALL OF THE "ARIZONA CAPITOL TIMES." STATE REPRESENTATIVE BEN ARREDONDO INDICTED BY A FEDERAL GRAND JURY THIS WEEK. IT SEEMS THIS GROUP OF LAWMAKERS THAT WE HAD THIS LASTING AROUND HAD A LOT OF TROUBLE DOWN THERE.

Mary Jo Pitzl: THIS IS THE LATEST. NOW IT'S IMPORTANT TO CLARIFY, I GUESS, THAT ARREDONDO'S ACTIONS GO BACK TO HIS TIME AS A TEMPE CITY COUNCILMAN. HE HAPPENS TO BE IN THE LEGISLATURE AND AS OF THE LAST TIME I CHECKED HE IS STILL IN THE LEGISLATURE, ALTHOUGH SOME ARE CALLING FOR HIM TO RESIGN AFTER THIS INDICTMENT ON CHARGES OF EXTORTION, ATTEMPTED EXTORTION, BRIBERY, FALSE STATEMENTS ALL REVOLVING AROUND HIS ROLE AS A TEMPE CITY COUNCILMAN. HE WAS APPARENTLY OFFERING TO TRADE ACCESS FOR SPORTING EVENTS TICKETS FOR THESE UNDERCOVER OPERATIVES. HE DIDN'T KNOW THEY WERE UNDER COVER WHO WANTED TO DEVELOP LAND IN TEMPE.

Howard Fischer: WHAT'S INTERESTING ABOUT THESE THINGS, AND WE HAVE SEEN THIS OVER THE WHOLE FIESTA BOWL INVESTIGATION, IS, WHILE THIS IS CLEARLY A STING AND CLEARLY THEY WERE TRYING TO GET A TIT FOR TAT, THERE'S A CONTINUUM THAT OCCURS AT THE CAPITOL IN TERMS OF TICKETS AND WHAT ARE YOU BUYING ACCESS TO? WELL, I'M GETTING TO BEND YOUR EAR FOR A LITTLE WHILE WHILE WE'RE SITTING NEXT TO YOU AT THE FOOTBALL GAME. AND THERE'S SOMETHING ABOUT POLITICIANS WHO SOMEHOW BELIEVE THAT THEY DO THESE THINGS. AND I AM NOT SAYING BEN IS INNOCENT UNTIL PROVEN OTHERWISE BUT THERE SEEMS TO BE SOME KIND OF CULTURE DOWN THERE WHICH IS THE SAME REASON I DON'T THINK THAT WE HAVE GOTTEN THE REFORMS THAT WE NEED IN TERMS OF THE TICKETS, THE GIFTS, THE WINING AND DINING, THE LUNCHES OUT ON THE CAMPUS AND THAT SOMEHOW THEY DO THAT.
TED SIMONS: WHAT KIND OF, WAS THERE MUCH TALK ABOUT REFORM? OBVIOUSLY FROM THE MEDIA AND THE OUTSIDERS, REFORM, PLEASE. BUT WAS THERE REALLY ANY SERIOUS CONSIDERATION THIS LAST SESSION TO REFORM?

Jim Small: YOU KNOW, BEFORE THE SESSION BEGAN, BILL MONTGOMERY, THE COUNTY ATTORNEY, CAME OUT, AND SAID HERE'S WHAT I THINK SHOULD HAPPEN. AT THE SAME TIME HE SAID I AM NOT THE ONE DRIVING THIS TRAIN. IT'S NOT MY JOB. I WILL MEET WITH LAWMAKERS. I WILL DO WHATEVER I CAN TO HELP GET THIS STUFF ENACTED BUT IT'S UP TO THEM. THEY NEED TO REALLY TAKE THE LEAD ON THIS ISSUE. AND HE DEFERRED TO THEM AND THEY BASICALLY DEFERRED TO SOMEBODY ELSE, I GUESS. NO ONE REALLY DID ANYTHING WITH IT. THERE WAS AN ATTEMPT IN THE SENATE. THERE WAS KIND OF AN END ELECTIONS BILL AND ONE OF THE DEMOCRATS, STEVE GALLARDO, HAD A SLATE OF AMENDMENTS AND HE PUT THEM UP AND THEY WERE DESIGNED TO DO SOME OF THE THINGS THAT BILL MONTGOMERY SAID AND SOME THINGS EVEN FURTHER. IN ESSENCE TO END SOME OF THESE PERKS THAT HOWIE WAS TALKING ABOUT AND ALL OF THESE AMENDMENTS WERE DEFEATED AND SO THEN THAT WAS REALLY THE EXTENT OF THE DISCUSSION.

Howard Fischer: THAT GETS THAT WHOLE CULTURE DOWN THERE.

Mary Jo Pitzl: THAT, YEAH, THE DEBATE IN THE SENATE SORT OF PUT AN END TO IT BECAUSE THE REPUBLICANS SAID, THEY'RE TRYING TO EMBARRASS REPUBLICANS AND THIS IS, THEY ARE MAKING A MOCKERY OF THIS PROCESS WHEN, IN FACT, A LOT OF THE AMENDMENTS WERE, AS JIM SAID, THE THINGS THAT COUNTY ATTORNEY MONTGOMERY WAS SUGGESTING MIGHT HAVE ALLOWED HIM TO PROSECUTE IN THE FIESTA BOWL CASE. REPRESENTATIVE STEVE COURT, I HAVE TO SAY THE MAJORITY LEADER IN THE HOUSE, AND HE HAD A REFORM BILL. COULDN'T GET IT GOING. TRIED A BUNCH OF DIFFERENT WAYS TO TRY TO MAKE THAT HAPPEN. EVEN TRIED TO WORK A COMPROMISE WITH THE DEMOCRATS, DEMOCRATIC REPRESENTATIVE CHAD CAMPBELL. THAT ONE COULDN'T GET ANYWHERE EITHER OFF THE THEIR CAUCUSES. IT JUST SEEMED WITH THE EXCEPTION OF COURT THERE WAS NOT A LEADERSHIP INTEREST IN ADVANCING ANYTHING LIKE THIS.

TED SIMONS: DOES THIS CHANGE, YOU THINK, THAT PARTICULAR DYNAMIC NEXT GO AROUND?

Jim Small: IF THE FIESTA BOWL SCANDAL DIDN'T CHANGE IT, WHERE YOU HAD LAWMAKERS WHO WEREN'T NECESSARILY DOING ANYTHING WRONG BY TAKING THE TICKETS, BUT WERE FAILING TO REPORT IT. AND THERE WAS A WHOLE LOT OF CONFUSION AS TO WHAT THEY SHOULD REPORT AND THINGS LIKE THAT. IF THAT COULDN'T SPUR THIS KIND OF INVESTIGATION, WHERE YOU HAVE 25, 30 LAWMAKERS WHO WERE IN SOME WAY IMPLICATED IN THAT, YOU KNOW, THE ALLEGATIONS AGAINST ONE PERSON OF COMMITTING FELONIES. I DON'T KNOW THAT IT REALLY IS EVEN IN THE SAME BALLPARK. THOSE THINGS ARE ALREADY ILLEGAL.

HOWARD FISCHER: THAT'S THE KEY. SOMEHOW YOU HAVE GOT FOLKS DOWN THERE SAYING, LOOK, BEN ARREDONDO GOT ARRESTED. SO THE DISCLOSURE WORKS. NO, DUMMIES. THIS IS A FEDERAL STING. WHAT PART OF THIS DO YOU NOT UNDERSTAND?

TED SIMONS: OUR EYEBROWS RAISED? LOOKS LIKE CLOSE TO A THREE-YEAR UNDERCOVER OPERATION AGAINST A CITY COUNCIL MEMBER AND WE WIND UP WITH $6,000 WORTH OF FOOTBALL TICKETS AND BASEBALL TICKETS.

HOWARD FISCHER: AND THAT'S A FASCINATING THING. WE SAW SOME OF THIS DURING AG SCAM. HE GOT TRAPPED FOR $700 WORTH OF CAMPAIGN CONTRIBUTIONS. IT'S NOT THAT THEY CAN, I WILL USE THE WORD LOOSELY, BECAUSE. THEY'RE CHEAP. THAT'S CRAZY.

MARY JO PITZL: I THINK THAT ALSO THE INVESTIGATION RAISES LOTS OF QUESTIONS THAT WE DON'T HAVE ANSWERS TO YET. THIS WAS A STING IS HOW HE SAID BUT SOMETHING GOT THEM GOING. SO WHAT WAS HAPPENING IN TEMPE PRIOR TO '09 WHEN THESE UNDERCOVER AGENTS WITH COMPANY A CAME IN TO START WORKING OVER MR. ARREDONDO? SOMETHING HAD TO BE GOING DOWN AND WE DON'T KNOW AT THIS POINT WHAT THAT IS.

JIM SMALL: THAT'S A GOOD POINT. BEYOND THAT, HE TALKS ABOUT THINGS THAT HAPPENED IN 2009, 2010. WHY DID IT TAKE UNTIL NOW? THERE WERE TWO YEARS LATER, ESSENTIALLY TWO AND A HALF YEARS LATER. WHY WASN'T IT UNTIL NOW BEFORE BEN ARREDONDO WAN EVEN INTERVIEWED IN THIS CASE UNTIL JANUARY OF 2012. WHAT WAS GOING ON IN 2011?

TED SIMONS: BEFORE WE LEAVE THE TOPIC, WHO IS BEN ARREDONDO? WHAT WAS HIS INFLUENCE? I UNDERSTAND HE WAS A REPUBLICAN WHO CHANGED TO DEMOCRAT WHICH MEANS HE WENT FROM THE MAJORITY PARTY TO REALLY NOT HAVING MUCH INFLUENCE AT ALL.

HOWARD FISCHER: YEAH, BEN ARREDONDO WAS KIND OF A NONENTITY THERE. I THINK I QUOTED HIM ONCE IN HIS TIME AT LEGISLATURE. CITY POLITICS IS NONPARTISAN. AT LEAST ON PAPER. FOR WHAT YOU WANT TO BELIEVE.

TED SIMONS: WE WILL GET TO THAT LATER IN THE PROGRAM.

HOWARD FISCHER: HE HAD SOME INFLUENCE IN TERMS OF WHEN ZONING ISSUES, LAND PURCHASE ISSUES, COUNCILMEN HAVE A LOT OF INFLUENCE THERE. THE QUESTION BECAME WHY WHEN SOMEBODY CAME TO HIM WITH QUESTIONS DID NOTE REFER THAT PERSON TO THE CITY MANAGER AS OPPOSED TO, WELL, I'LL TAKE CARE OF IT AND WE WILL GET THIS STRAIGHTENED OUT?

TED SIMONS: ALL RIGHT. YOU MENTIONED THE FACT THAT THE CITY ELECTIONS ARE SUPPOSED TO BE NONPARTISAN. THAT DOESN'T MEAN THERE CAN'T BE NASTY AND TEMPE HAD A ROUGH KIND OF RIDE HERE FOR A WHILE. LOOKS LIKE MARK MITCHELL WINS BY 139 SOME ODD VOTES. THE FINAL SHOULD BE COMING THROUGH HERE ANY TIME. MONTI LED AFTER THE POLLS CLOSED. THEN WE GET THE DROPOFF MAIL-IN BALLOTS AND THE PROVISIONALS AND ALL OF A SUDDEN MARK MITCHELL WINS GOING AWAY ALL THINGS CONSIDERED. HOW DOES THAT WORK? EXPLAIN THAT.

MARY JO PITZL: MY COLLEAGUE WHO COVERS THE CITY OF TEMPE SAYS THAT THOSE MAIL-IN BALLOTS, WHICH APPARENTLY WERE VOTED THE DAY OF THE ELECTION OR SOMEBODY SAT ON THEM AT HOME UNTIL THAT DAY, THAT IN TEMPE THAT'S ACTUALLY A STRENGTH OF THE DEMOCRATS, WHICH SORT OF GOES AGAINST THE CONVENTIONAL WISDOM. THAT'S USUALLY WHERE THE REPUBLICANS HAVE A LOT OF STRENGTHS ON THE MAIL-IN BALLOT. WE DON'T KNOW WHEN PEOPLE MARKED THOSE BALLOTS, IF THEY DID IT BEFORE THESE ALLEGATIONS OF MITCHELL AND CHILD ABUSE SURFACED AND THESE BALLOTS SAT ON PEOPLE'S SEALED, IN THEIR HOMES FOR A WHILE FOR IT WAS ALMOST A PROTEST VOTE AFTER THOSE ALLEGATIONS CAME OUT.

TED SIMONS: THE IMPACT OF THAT ALLEGATION, THAT'S ABOUT AS ROUGH AS IT GETS AS FAR AS GOING BACK 30 YEARS AND THE WHOLE NINE YARDS. DO YOU THINK IT IMPACTED THAT RACE?

HOWARD FISCHER: I THINK IT HAS TO. AND THE QUESTION BECOMES, WHETHER THERE ARE PEOPLE WHO WERE GOING TO VOTE FOR MONTI AND PEOPLE WHO WERE GOING TO VOTE FOR MITCHELL NO MATTER WHAT. BUT THERE WERE PROBABLY PEOPLE IN THE MIDDLE WHO SAID, LET'S LOOK AT IT AND THEN WHEN THEY SEE THESE ALLEGATIONS, NOBODY'S SUGGESTING THAT THE MICHAEL MONTI WAS BEHIND IT, WE DON'T KNOW WHO WAS BEHIND IT. WE KNOW THAT ALL OF US IN THE BUSINESS GOT CALLS FROM SOMEBODY SAYING, YOU OUGHT TO CHECK THIS OUT. THERE WAS SHOPPING IT AROUND. AND I THINK THERE WERE PEOPLE WHO WERE TURNED OFF BY THIS. NEGATIVE CAMPAIGNING WORKS BUT IT'S GOT TO BE GOOD NEGATIVE CAMPAIGNING. IT'S GOT TO BE RELEVANT NEGATIVE CAMPAIGNING. AND THEN THE OTHER PIECE THAT HAPPENED IS, HARRY MITCHELL TOOK AN AD IN THE REPUBLIC, AND SAID, LOOK, FOR ALL OF THOSE WHO REMEMBER ME, YOU KNOW, THE REASON YOU SHOULD VOTE FOR MY KID IS BECAUSE THERE'S DIRTY CAMPAIGNING AND HARRY STILL HAS A LOT OF GOOD WILL THROUGHOUT AND IT REMINDED PEOPLE WHO THE YOUNGER MITCHELL WAS.

TED SIMONS: AS FAR AS NEGATIVE CAMPAIGNING, IN AN AREA LIKE TEMPE, WHICH IS IN A SMALL PART OF CONGRESSIONAL DISTRICT 9, DOES THIS NOW GIVE A LITTLE BIT OF A BLUEPRINT FOR THOSE IN THAT NEWLY DRAWN DISTRICT HOW YOU APPROACH THIS THING?

JIM SMALL: I THINK IT COULD SERVE AS A ONE-SHOT. TEMPE IS KIND OF AN INSULAR COMMUNITY FOR ALL INTENTS AND PURPOSES, IS NOT EXPANDING. IT'S LAND-LOCKED AND SO YOU HAVE A LOT OF PEOPLE WHO HAVE BEEN THERE FOR A LONG TIME. I THINK WHEN YOU SEE THESE THOSE KINDS OF COMMUNITIES IT'S THESE KINDS OF TACTICS THAT BACK FIRE. I HAVE SEEN SIMILAR THINGS IN THE PAST IN PLACES LIKE YUMA OR EVEN IN MESA, IN WEST MESA, A FEW YEARS AGO WHEN RUSSELL PEARCE GOT ATTACKED FOR ALLEGATIONS THAT WERE 30 YEARS OLD. HIS OPPONENT MAY NOT HAVE EVER WON BUT HIS OPPONENT LOST IN A HUGE LANDSLIDE BECAUSE IN PART BECAUSE PEOPLE SAW THEY HAD A BAD TASTE IN THEIR MOUTH ABOUT THOSE KINDS OF ALLEGATIONS ABOUT DREDGING SOMETHING UP FROM DECADES AGO.

HOWARD FISCHER: IF YOU ARE GOING TO BRING SOMETHING UP, LOOK, HAVE THE CHUTZPAH TO DO IT YOURSELF. MAYBE PEOPLE WOULD HAVE SAID IF MICHAEL MONTI STOOD THERE AND SAID, I HAVE THESE ALLEGATIONS OR THIS AFFIDAVIT, AT LEAST THEN PEOPLE MIGHT HAVE SAID, OK, YOU ARE AT LEAST STANDING BEHIND IT. I AM MICHAEL MONTI, I APPROVED THIS MESSAGE.

TED SIMONS: WHAT DOES IT SAY ABOUT THE CD 9 RACE, CONGRESSIONAL DISTRICT 9, IN TOTO. THIS IS RELATIVELY PARTISAN. ONE PERSON WAS ALIGNED WITH REPUBLICANS AND THE OTHER WITH HISTORIC DEMOCRATS, YET IT WAS VERY, VERY CLOSE. THIS, THAT DISTRICT IS GOING TO BE A RACE, ISN'T IT.

MARY JO PITZL: OH, CLEARLY. AS WE HAVE NOTED BEFORE, LOOK AT HOW MANY PEOPLE PILED IN ON BOTH THE REPUBLICAN AND THE DEMOCRATIC SIDES IN THEIR REPRESENTATIVE PRIMARIES. I EXPECT ESPECIALLY THE DEMOCRATIC PRIMARY TO BE QUITE CLOSE. I AM NOT SO SURE ABOUT THE REPUBLICAN ONE. AND THEN THE GENERAL WILL BE A CLOSE RACE. AND I ASSUME THOSE CANDIDATES ARE PAYING CLOSE ATTENTION TO SOME OF THE DYNAMICS OF THE MITCHELL-MONTI RACE.

HOWARD FISCHER: IT'S FASCINATING THAT THE LAWSUITS WERE FILED AGAINST THE REDISTRICTING BY THE REPUBLICANS SAID, OH, YOU DRAW A DISTRICT PURPOSELY FOR DEMOCRATS. WELL, I THINK WE ARE FINDING OUT CD 9 IS NOT THAT LITTLE DEMOCRATIC DISTRICT.

TED SIMONS: THAT'S GOING TO BE VERY COMPETITIVE. THE GOVERNOR VETOED A COUPLE OF BILLS HERE INVOLVING STATES RIGHTS. AND ONE OF THEM WAS DEMANDING FEDERAL SURRENDER OF CONTROL OF PUBLIC LANDS. WAS IT A SURPRISE THAT SHE VETOED THAT.

JIM SMALL: I DON'T KNOW. SHE'S VETOED A NUMBER OF BILLS THIS YEAR AND LAST YEAR ESPECIALLY THAT WERE IN THAT VEIN OF STICKING A THUMB IN THE EYE OF THE FEDERAL GOVERNMENT. THIS WAS CERTAINLY ONE OF THOSE. DEMANDED THAT THE FEDS TURN OVER, 40% OF ARIZONA, SOMETHING LIKE THAT. THEY TURN OVER ALL THAT LAND JUST SURRENDER THE DEEDS TO THE STATE. CERTAINLY SOMETHING I AM SURE THE FEDERAL GOVERNMENT WOULD NOT HAVE COMPLIED WITH AND FRANKLY THERE MAY HAVE BEEN A LAWSUIT TO CHALLENGE THE CONSTITUTIONALITY OF IT. THE GOVERNOR CITED THAT. WE ARE PART OF THE UNION.

HOWARD FISCHER: THERE WAS A PRACTICAL SIDE TO THIS, TOO. SHE SAID, LOOK, LET'S ASSUME WE GET 23 MILLION ACRES. LET'S SAY THE FEDS SAY, HEY, HERE IT IS. WE CAN BARELY MANAGE THE LAND WE HAVE NOW. ALL OF A SUDDEN WE ARE GOING TO BE RESPONSIBLE? THE FIRES GOING ON NOW, IF WE ARE ALL A STATE COST, I THINK SHE RECOGNIZED THAT, WELL, THERE IS A REASON FOR FEDERAL-STATE PARTNERSHIP, THERE ARE REASONS FOR NATIONAL FORESTS AND NATIONAL PARKS.

TED SIMONS: WE HAD SENATOR MELVIN ON THE PROGRAM TO TALK ABOUT THIS IDEA. THIS WAS HIS BILL AND HIS IDEA. HE SAID THIS WAS A WONDERFUL OPPORTUNITY TO GET PRIVATE INDUSTRY IN HERE TO TAKE CARE OF THE THINGS THAT THE STATE MAYBE COULDN'T HANDLE.

MARY JO PITZL: RIGHT. THAT'S PART OF WHAT'S DRIVING IT. BUT NEVER FEAR, THERE'S ANOTHER BITE AT THIS APPLE. THERE IS A MEASURE THAT THE LEGISLATURE REFERRED TO THE BALLOT. IT'S THE STATE SOVEREIGNTY CONSTITUTIONAL AMENDMENT, AND IT WAS BASICALLY HAVE THE SAME KIND OF EFFECT IN WHICH ARIZONA WOULD SAY WE CONTROL ALL LAND, AIR, WATER, CRITTERS, NATURAL RESOURCES THAT ARE WITHIN OUR STATE BOUNDARIES. AND WE CAN DEBATE IT ANOTHER DAY TO PRACTICALITY OF THAT, HOW THAT WOULD ACTUALLY WORK IF VOTERS SAID YES, ALTHOUGH ITS SPONSOR SAYS IT DOESN'T REQUIRE ANYBODY TO DO ANYTHING. IT'S SORT OF A STATEMENT. BUT THE IDEA IS THAT IF IT WERE UNDER STATE CONTROL, THEN, I SUPPOSE THE STATE CAN BRING IN PRIVATE FIRMS TO THIN THE FORESTS OR MANAGE THE RIVERS.

HOWARD FISCHER: OR ALLOW THE MINING OPERATIONS THAT THE FEDS ARE, OF COURSE -- OR GRAND CANYON. NICE URANIUM OPERATION.

TED SIMONS: ANOTHER VETO INVOLVED BANNING LOCAL POLICE OFFICERS FROM ENFORCING FEDERAL ANTITERRORISM. SYLVIA ALLEN'S IDEA HERE. EXPLAIN, PLEASE.

HOWARD FISCHER: THE NATIONAL DEFENSE AUTHORIZATION ACT WAS SIGNED IN DECEMBER AND IT'S ESSENTIALLY AN ANTITERRORISM ACT BUT THERE ARE TWO PROVISIONS IN THERE THAT THE FAR RIGHT AND THE FAR LEFT HAVE SUD SEASONALLY SAID, WHAT? IT SAYS YOU CAN HOLD PEOPLE SUSPECTED OF TERRORISM PRETTY MUCH WITHOUT TRIAL INCLUDING U.S. CITIZENS. THE PURPOSE OF THIS LAW WAS, SAY, LOOK, WE CAN'T KEEP THE FEDS FROM ENFORCING IT BUT WE ARE GOING TO MAKE IT A CRIME FOR A STATE EMPLOYEE OR STATE POLICE OFFICER TO HELP THE FEDS ENFORCE IT. THE GOVERNOR SAID, LOOK, I SHARE YOUR LIBERTARIAN CONCERNS BUT SO IF YOU ARE A POLICE OFFICER AND THE FEDS ARE ASKING YOU FOR HELP SO YOU HAVE TO DECIDE, WHAT DO I ENFORCE HERE? DO I GO TO JAIL? I MEAN, TO A CERTAIN EXTENT IT'S THE SAME THING THAT CAME UP IN 1070 WERE POLICE OFFICERS WERE SAYING, DO I RESPECT CIVIL RIGHTS OR DO I OBEY THE STATE LAW?

TED SIMONS: WAS THIS A SURPRISE VETO?

JIM SMALL: I THINK MAYBE A LITTLE BIT LESS SO THAN EVEN THE LAST ONE. AGAIN, THIS IS ANOTHER ONE OF THOSE AREAS WHERE I THINK THE GOVERNOR HAS BEEN A LITTLE BIT TREPIDATIOUS IN TERMS OF TRYING TO FOLLOW SOME OF THE MORE TEA PARTY-ISH IDEAS IN THE LEGISLATURE CONCERNS THE TENTH AMENDMENT.

TED SIMONS: LAW ENFORCEMENT WAS VERY MUCH OPPOSED TO IT -- PLAYED A FACTOR, TOO.

MARY JO PITZL: THE GOVERNOR SAID SHE THOUGHT IT WAS UNFAIR TO PUT LAW ENFORCEMENT HAVING TO CHOOSE WHICH MASTER TO ANSWER TO. SHE DIDN'T WANT TO GO DOWN THAT PATH.

TED SIMONS: EXPANDING SCHOOL CHOICE, THE GOVERNOR SIGNS A BILL HERE. THIS WAS THE ARIZONA EMPOWERMENT SCHOLARSHIP ACCOUNT, OR AS OPPONENTS CALLED THEM, VOUCHERS.

HOWARD FISCHER: WELL, LOOK. LET'S CUT THROUGH THIS. YOU CAN CALL IT WHAT YOU WANT. WE ARE GOING TO TAKE STATE MONEY, PUT IT INTO AN ACCOUNT FOR A CHILD WITH A PARENT WILL BE ABLE TO USE TO PAY TUITION TO A PRIVATE PAROCHIAL SCHOOL. SOUNDS LIKE A VOUCHER TO ME. I KNOW WHY THE PROPONENTS DON'T WANT TO CALL THAT BECAUSE THERE'S A STATE CONSTITUTIONAL AMENDMENT DEALING WITH STATE AID DIRECTLY TO PRIVATE AND PAROCHIAL SCHOOLS. THE CONCEPT ACTUALLY MAKES SENSE. THERE WAS A SMALL PROGRAM THAT WAS DONE LAST YEAR FOR DISABLED CHILDREN TO SAY, LOOK, IF YOU CAN'T GET THE CARE YOU NEED IN THE PUBLIC SCHOOL, WE WILL PROVIDE THESE SCHOLARSHIP ACCOUNTS FOR YOU TO GO WHERE YOU CAN. THIS NEW LAW SAYS IF YOU ARE IN A FAILING SCHOOL, IN A SCHOOL RATED D, THERE ARE NO F SCHOOLS YET AND THERE WILL BE, AND THERE ARE 180 OF THESE, YOU CAN ALSO USE THIS TO ESCAPE. MAKES SENSE. YOU GET A $4,000 CHECK OR SOMETHING CLOSE TO THAT. THE PROBLEM WITH IT, I THINK, IS A MORE PRACTICAL SIDE. THERE ARE VERY FEW PRIVATE SCHOOLS THAT CHARGE ONLY $4,000. I MEAN, SOME OF THE COUNTRY DAY SCHOOLS CHARGE LIKE $10,000. SO THE QUESTION IS, WHO'S HELPED BY THIS? IF YOU HAVE TO HAVE MONEY TO PAY A COUPLE OF EXTRA GRAND FOR YOUR KID, MAYBE IT CAN HELP YOU. WHAT THIS COULD DO IS LEAVE THE POOREST CHILDREN IN THE WORST PERFORMING SCHOOLS WHO NOW HAVE LESS STATE AID TO IMPROVE THEIR PERFORMANCE.

TED SIMONS: IT COULD ALSO LEAD TO LAWSUITS. IT SOUNDS LIKE WE HAVE GONE THIS WAY A LITTLE BIT IN THE COURTS. AND AT LEAST ONE OF THE RULINGS WAS RULING FOR THE ACCOUNTS SAYING BECAUSE IT'S PARENTAL CHOICE, THERE YOU GO.

JIM SMALL: YEAH. THE PROGRAM THAT HOWIE WAS TALKING ABOUT WITH THE DISABLED KIDS WAS SUED. THE GROUPS THAT SUED AND HAVE CHALLENGED A NUMBER OF THESE SCHOOL CHOICE MATTERS. SUED OVER IT AND, YEAH, THE COURT BASICALLY SAID, WELL, THIS IS DIFFERENT FROM ONE THAT WE STRUCK DOWN A NUMBER OF YEARS AGO BECAUSE IT GIVES THE PARENTS THE CHOICE TO USE THE MONEY HOWEVER THEY WISH. IT DOESN'T DIRECT THE MONEY TO GO INTO AN ACCOUNT AS A PASS-THROUGH INTO A PRIVATE PAROCHIAL SCHOOL.

TED SIMONS: THIS ONE'SHEADED FOR COURT AGAIN.

MARY JO PITZL: THE ONE ON THE DISABLED CHILDREN IS STILL IN COURT, I THINK, ON APPEAL SO I AM NOT SURE IF THIS WOULD BE AMENDED OR IF IT WOULD BE A NEW CHALLENGE. BUT CERTAINLY THE OPPONENTS SEE THIS AS PART OF A CONTINUUM MOVING TOWARDS FULL SCALE VOUCHERS.

HOWARD FISCHER: THAT REALLY IS THE THING, THE PROPONENTS ADMITTED WHEN THEY DID THE DISABLED PROGRAM THEY WERE GOING TO TEST THE WATER AND IF THEY GOT THAT UPHELD THEY WOULD KEEP EXPANDING IT. THEY WOULD LIKE STATEWIDE VOUCHERS AND THAT GOES TO QUESTIONS OF, YOU KNOW, WHAT'S LEFT IN THE PUBLIC SCHOOL SYSTEM?

TED SIMONS: THE GOVERNOR SIGNS A LOCAL ELECTIONS BILL. WHAT'S THIS ALL ABOUT HERE?

MARY JO PITZL: THIS WAS ONE THAT SHE HAD CITIES AND TOWNS LOBBYING HER HARD TO VETO THIS. IT REQUIRES CITIES AND TOWNS TO CONSOLIDATE THEIR ELECTIONS SO THEY WILLING HELD IN THE LATE SUMMER AND NOVEMBER OF EVEN NUMBERED YEARS. A LOT OF CITIES, WELL, SOME CITIES INCLUDING PHOENIX, THE BIG ONE, HOLD THEIR ELECTIONS IN OFFNUMBERED YEARS. PROPONENTS SAY, LOOK, THIS IS THE WAY TO PUT ALL THE ELECTIONS ON THE SAME DATE. IT WILL SAVE MONEY. IT'S PRACTICAL. AND OPPONENTS SAY, WAIT A MINUTE, THIS COULD LEAD TO BALLOT FATIGUE. CAN YOU IMAGINE HOW BIG THAT BALLOT IS GOING TO BE IF YOU HAVE SENATE AND CONGRESS AND LEGISLATURE AND GOVERNOR AND ALL THE BALLOT APPROPRIATIONS AND THEN THE SCHOOL BOARD AND THEN THE CITY COUNCIL AND WE ARE WORRIED PEOPLE WILL BE UNINFORMED AND THEY WILL DROP OFF ON VOTING.

HOWARD FISCHER: THE POLITICAL COMPONENT TO THIS, TOO. LET'S TAKE A LOOK AT PHOENIX. THERE'S A BELIEF BY SOME, NORMALLY THE REPUBLICANS, IF YOU HAVE GOT A HIGHER TURNOUT, MORE PEOPLE COMING OUT, THAT IT'S IN FAVOR OF THE REPUBLICANS. WHAT HAPPENED IN THE PHOENIX CITY ELECTION IS THEY FELT WES GULLETT HAVE WON HAD IT BE A REGULAR TURNOUT. WES CAME OUT TO TESTIFY IN FAVOR OF THIS BILL TO SAY WE NEED CONSOLIDATED ELECTIONS. THERE MAY BE A LITTLE POLITICAL COMPONENT BEHIND THIS TOO.

JIM SMALL: I THINK THIS IS A HUGE POLITICAL COMPONENT BEHIND THIS. WHEN WE TALK TO PEOPLE THEY WERE PUSHING, CREATING THIS BILL LAST SUMMER. THEY CITED THAT REASON EXACTLY. THEY SAID NOT JUST CITY COUNCIL ELECTIONS WHERE MAYBE THERE'S MORE DEMOCRATS THAN A REPUBLICAN CITY. LOOK AT SURPRISE. GOOD EXAMPLE. THEY HAVE DEMOCRAT THAT IS CONTROL THAT COUNCIL. BUT IT'S A HEAVILY REPUBLICAN AREA. BUT ALSO SOME OF THE BONDING ISSUES AND THINGS LIKE THAT WHERE YOU HAVE LOW VOTER TURNOUT. AND THE THOUGHT WAS IF WE CAN CREATE A SYSTEM WHERE WE PUT ALL THESE THINGS ON THIS CONSOLIDATED ELECTION BALLOT, MORE REPUBLICANS TURN OUT AND YOU WILL GET LESS LOWER TAXES AND LOWER GOVERNMENT SPENDING.

MARY JO PITZL: THEY TOOK OFF OF THE BILL, THE BONDING AND MONEY.

TED SIMONS: AND RECALL VOTES AND REPLACEMENT VOTES AND THOSE SORTS OF THINGS.
HOWARD FISCHER: WHAT WE HAVE IS SIMPLY THE CANDIDATE ELECTIONS FOR CITY COUNCIL AND MAYOR AND THAT'S IT.

TED SIMONS: ALL RIGHT. I AM GOING TO GO BACK TO YOU AGAIN ONE MORE TIME ON THIS ONE. SURPRISE? YOU WENT AHEAD WITH THIS? CONSIDERING HER BACKGROUND IN LOCAL ISSUES AND LOCAL CONTROL.

JIM SMALL: I THINK IT WAS IMPORTANT AND PROBABLY I AM SURE PLAYED A ROLE IN HER DECISION WAS THE FACT THAT MARICOPA COUNTY WHERE SHE WAS ON THE COUNTY BOARD OF SUPERVISORS FOR A NUMBER OF YEARS WAS IN FAVOR OF THIS BILL AT THE END OF THE DAY. IT WAS THE ONLY COUNTY THAT WAS IN FAVOR IT. EVERY OTHER COUNTY REGISTERED OPPOSED TO AND IT WROTE HER A LETTER AND ALL OF THE ELECTIONS OFFICIALS FROM THE COUNTY SAID, DON'T DO THIS TO US. BUT, YOU KNOW, THIS AGAIN THAT WHOLE LIBERTARIAN THING THAT HOWIE MENTIONED EARLIER, HER LIBERTARIAN VIEWPOINT FITS INTO THAT.

MARY JO PITZL: I THINK SHE AGONIZED OVER THIS. LIKE THE ONLY BILL SHE SIGNED THIS YEAR THAT SHE ACCOMPANIED WITH A LETTER EXPLAINING WHY SHE WAS SIGNING IT INTO LAW? AND PART OF HER ARGUMENT IS THAT, LOOK, WE MOVED TO CONSOLIDATED ELECTIONS FOR SCHOOL DISTRICTS AND OTHERS, COUPLE, 15 YEARS AGO, AND IT HAS NOT HAD THE EFFECT THAT CRITICS FELT IT WOULD. SO BUCK UP AND LET'S SEE HOW WE GO ON THIS.

TED SIMONS: STAND IN LONG LINES ON THE POLLING.

MARY JO PITZL: AND CERTAINLY LOCAL GOVERNMENTS ARE LOOKING AT THEIR OPTIONS. SO I WOULD NOT BE SURPRISED IF WE SAW A LEGAL ACTION.

JIM SMALL: IN FACT, I THINK WE WILL SEE A LEGAL ACTION. IT WILL BE BASED OFF OF A RECENT SUPREME COURT RULING IN A LAW THE LEGISLATURE PASSED IN 2009 AGAINST TUCSON WHERE THE SUPREME COURT HELD THAT CHARTER CITIES CAN'T BE -- ELECTION, CITY ELECTION AREN'T A MATTER OF STATEWIDE CONCERN. IN A LOT OF CITIES THAT WILL BE THE CASE.

TED SIMONS: WE TALKED ABOUT THAT QUITE A BIT ON THE SHOW. THAT WAS AN INTERESTING RULING DOWN THERE AND PEOPLE ARE STILL TRYING TO FIGURE THAT OUT. YOU LOOKED AT YOUR STORY TODAY AND YOU WROTE WE MAY NOT GET A CHANCE TO VOTE TO REELECT THE PRESIDENT THIS YEAR.
HOWARD FISCHER: ANY CHANCE OBAMA WILL WIN ARIZONA BUT THIS IS THE LATEST IN THE BIZARRE BIRTHER SAGA, SHERIFF JOE AND HIS INVESTIGATION. PEOPLE WHO ARE ANALYZING THE SIGNATURES AND THE DRAFT CARD. KEN BENNETT HAD BEEN PESTERED BY A LOT OF FOLKS AND THE TEA PARTY VOLKS. HE IS THE SECRETARY OF STATE WHICH MAKES HIM THE TOP ELECTION OFFICIAL. THEY WANTED HIM TO EVEN GO TO HAWAII TO DO A FORENSIC EXAM ON THE THING. HE SAID, NO, I AM NOT GOING TO DO THAT. WHAT HE DID AGREE TO DO WAS TO SAY, I WILL SEND A NOTE TO HAWAII. BASED ON THEIR LAW WHICH SAYS THEY CAN VERIFY IF A DOCUMENT EXISTS FOR ME. AND SEND ME A NOTE BACK. NOW, I SAID TO HIM, SO WHAT IF YOU DON'T GET A RESPONSE BACK THAT YOU LIKE THAT THERE IS A BIRTH CERTIFICATE FOR BARACK HUSSEIN OBAMA ON AUGUST 2 IN HAWAII? WELL, I DON'T THINK WE OUGHT TO SPECULATE WHAT'S GOING TO HAPPEN. TO ME THAT SAYS IF YOU DOESN'T GET A RESPONSE THAT HE LIKES, MAYBE WE DON'T PUT THE PRESIDENT ON THE BALLOT. AND THAT'S A FASCINATING THING. PARTICULARLY SINCE THE GOVERNOR LAST YEAR VETOED A BILL WHICH WOULD REQUIRE THIS SORT OF VERIFICATION AND THIS YEAR A BILL, A SIMILAR BILL NEVER EVEN GOT OFF THE LEGISLATURE.

TED SIMONS: LET'S GO BACK TO THE POLITICAL NATURE OF ALL THIS.

HOWARD FISCHER: POLITICS? I'M SHOCKED!

TED SIMONS: ALREADY FORMED HIS EXPLORATORY CAMPAIGN OR COMMITTEE OR WHATEVER YOU WANT TO CALL IT FOR GUBERNATORIAL RUN FOR THE NEXT GO ROUND. HE'S ALSO THE CO-CHAIR OF THE ROMNEY ARIZONA CAMPAIGN. I GUESS WE SAW HIM I THINK MORRISON INSTITUTE POLL THAT SHOWS THE MAJORITY OF ARIZONANS DO HAVE A PROBLEM WITH THE BIRTH -- IS THIS A SMART POLITICAL MOVE IN THIS CURRENT POLITICAL CLIMATE?

JIM SMALL: OH, I DON'T KNOW. AND I ALMOST GOT THE SENSE BY LOOKING AT THE EMAILS, HE HAD AN EMAIL EXCHANGE WITH SOME OF THESE TEA PARTY FOLKS AND THE BIRTHER FOLKS. AND IT ALMOST GOT THE SENSE IN THE EMAILS HE SAID, LOOK, I HAVE DONE THIS THING. THIS IS ALL I'M GOING TO DO. HE EVEN TOLD THE PEOPLE FLAT OUT, YOU ARE NOT GOING TO BE HAPPY AND THAT'S FINE. GO TO COURT. YOU HAVE REMEDIES TO TRY TO STOP THIS. YOU ALMOST GOT THE SENSE THAT IT WAS A WAY TO TRY TO KIND OF THROW THEM A BONE AND MAYBE NOT REALIZING THAT EIGHT WEEKS LATER HE WOULD BE SPENDING -- STANDING HERE AND HAWAII WOULDN'T HAVE GOTTEN BACK TO HIM AND THAT SIMPLE REQUEST WOULD TURN INTO THIS BIG GIANT FIRESTORM.

MARY JO PITZL: IT GOT AWAY WAY FROM HIM. IT'S VIRAL. IT'S NATIONWIDE. PEOPLE ARE SAYING WHAT'S WRONG WITH ARIZONA? HERE WE GO WITH THIS BIRTHER THING AGAIN. AND PERHAPS IT WOULD HELP, YOU KNOW, BENNETT IN THE GOP PRIMARY IF IT'S A CROWDED FIELD. ALTHOUGH IT SOUNDS LIKE, HE FELT COMPELLED TO PUT OUT A PRESLEY RELEASE TODAY SAYING I AM NOT A BIRTHER.

HOWARD FISCHER: I'M SORRY, KEN. YES, YOU ARE!

TED SIMONS: WITH THAT PRONOUNCEMENT FROM HOWIE WE HAVE TO TAKE OFF. THANKS FOR JOINING US. MONDAY ON "ARIZONA HORIZON," AN AGREEMENT BETWEEN THE STATE AND PLAINTIFFS IN THE LONG RUNNING ARNOLD V. SARN LAWSUIT. FIND OUT WHAT IT MEANS FOR THE TREATMENT OF ARIZONANS WITH SERIOUS MENTAL ILLNESSES. THAT'S MONDAY ON "ARIZONA HORIZON." TUESDAY WE'LL TAKE A LOOK AT THE RELATIONSHIP BETWEEN FOREST MANAGEMENT AND THE WILDFIRES THAT ARE BURNING ACROSS ARIZONA. WEDNESDAY WE'LL HEAR ABOUT HOW TEMPE'S HISTORIC HAYDEN FLOUR MILL IS GETTING NEW LIFE AS A VENUE FOR PUBLIC AND PRIVATE EVENTS. THURSDAY, ARIZONA ART BEAT FEATURES THE MESA ARTS CENTER AND ITS FESTIVAL OF CREATIVITY. AND FRIDAY WE'RE BACK WITH ANOTHER EDITION OF THE JOURNALISTS' ROUNDTABLE. THAT IS IT FOR NOW. I'M TED SIMONS. THANK YOU SO MUCH FOR JOINING US. YOU HAVE A GREAT WEEKEND.
ANNOUNCER: IF YOU HAVE COMMENTS ABOUT "ARIZONA HORIZON," PLEASE CONTACT US AT ONE OF THE ADDRESSES ON YOUR SCREEN. YOUR COMMENTS MAY BE USED ON A FUTURE EDITION OF "ARIZONA HORIZON." THANK YOU. "ARIZONA HORIZON" IS MADE POSSIBLE BY CONTRIBUTIONS FROM THE FRIENDS OF EIGHT, MEMBERS OF YOUR ARIZONA PBS STATION. THANK YOU.

SPOTLIGHT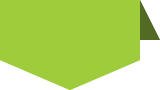 STAY in touch
with
azpbs.
org
!
Subscribe to Arizona PBS Newsletters: