Senate President Steve Pierce and House Speaker Andy Tobin talk about lawmakers' accomplishments during the 2nd Regular Session of the Fiftieth Arizona State Legislature.
Transcript:
Ted Simons: AN $8.6 BILLION BUDGET THAT PLANS FOR A REVENUE SHORTFALL IN 2015. AND ANOTHER ROUND OF TAX CUTS DESIGNED TO ENERGIZE THE STATE'S ECONOMY. THOSE ARE JUST TWO OF THE ITEMS THAT LAWMAKERS TOOK CARE OF BEFORE ADJOURNING SINE DIE LAST WEEK. HERE TO TALK ABOUT THE LEGISLATIVE SESSION'S ACCOMPLISHMENTS AND MISSED OPPORTUNITIES ARE SENATE PRESIDENT STEVE PIERCE AND SPEAKER OF THE HOUSE ANDY TOBIN. GOOD TO SEE YOU BOTH.

Guests: THANK YOU, TED.

Ted Simons: LET'S START, KIND OF AN OVERVIEW HERE. WHAT DID YOU THINK WAS THE MOST IMPORTANT ACCOMPLISHMENT OF THE SESSION?

Steve Pierce: WELL, FOR MYSELF, IT WAS STAYING OUT OF THE NEWS. THERE HAD BEEN A LOT OF TURMOIL DOWN THERE. WE HAD PEOPLE PROTESTING THE LAST YEAR AND LAST SESSION. AND WE DID IT WITHOUT GETTING INTO A WHOLE LOT OF CONTROVERSIAL ISSUES, QUESTION A LOT OF GOOD THINGS STILL. IT TRULY WAS BRINGING SOME QUIET AND SOME SOLITUDE AND SOME SANITY BACK DOWN THERE TO THE SENATE.

Ted Simons: INTERESTING. MOST IMPORTANT ACCOMPLISHMENT?

Andy Tobin: WE HAVE A BALANCED BUDGET NOW THREE YEARS IN A ROW. NOBODY CONFER TAKE THAT AWAY FROM THIS LEGISLATURE AND THIS GOVERNOR. I THINK IT'S FASCINATING AND CONTINUES TO WATCH KNOWING WHAT THE STRESSES ARE FROM THE FEDERAL GOVERNMENT THAT WE HAVE TO FIGHT WITH EVERY DAY, AND IT'S INTERESTING BECAUSE THIS TIME AROUND, THE BIG STRESSES AND THE CUTS CAME FROM THE OBAMA ADMINISTRATION. AND IT WAS 40 SOMETHING MILLION DOLLARS THEY WERE TAKING OUT OF OUR TANF FUNDS. THAT'S OUR FOOD STAMP MONEY. REPUBLICANS PUT THAT BACK AND DEMOCRATS VOTED AGAINST IT. WE HAD A BUDGET FOR $40 MILLION IN '14 FOR OBAMA CARE AND $250 MILLION IN '1515. I JUST NAMED OVER $300 MILLION WE HAVE TO BUILD INTO THIS BUDGET AND REPUBLICANS BUILT THAT IN, AND YET RESTORED MONEY TO SMI, SERIOUSLY MENTALLY ILL, $50 MILLION. AS YOU WALK THROUGH THIS LIST WE HAVE PUT MONEY BACK AND INVESTED WHERE WE SHOULD HAVE DONE AND BALANCED THE BUDGET NOW THREE YEARS GOING FORWARD.

Ted Simons: DID YOU PUT ENOUGH MONEY BACK IN TO ENOUGH SERVICES AND PROGRAMS?

Steve Pierce: WE PUT IN WHAT WE COULD AFFORD TO PUT IN, YES. AND IN MANY PLACES WE DIDN'T MAKE ANY CUTS. WE INCREASED THINGS. AND WE PUT IN ALL WE COULD BECAUSE I KNOW THERE'S A FEW, MY MEMBERS ARE SAYING, YOU GOT A RAINY DAY FUND, IT'S RAINING. IT ISN'T RAINING. IN 2015, WE COULD HAVE A CLIFF WE ARE MAKING MAJOR CUTS OF A BILLION DOLLARS LIKE WE DID IN 2009, IN THE FIRST TWO WEEKS OF THE SESSION WE DID. WE DON'T WANT TO GO BACK TO THAT. WE DON'T TO GO BACK.

Ted Simons: LET'S GO BACK TO THE RAINY DAY FUND FOR WHAT YOU PERCEIVE TO BE SOME PRETTY SERIOUS PROBLEMS HERE IN A COUPLE OF YEARS. YET ANOTHER ROUND OF TAX CUTS THAT DON'T HIT UNTIL ANOTHER COUPLE OF YEARS. SO YOUR CRITICS ARE BASICALLY SAYING ALL YOU ARE DOING WITH THIS RAINY DAY FUND IS FUNDING THESE TAX CUTS AND CREDITS.

Andy Tobin: THAT'S WHAT THE CRITICS SAY. WHAT THEY DON'T REMIND YOU OF IT WAS BILL CLINTON HIMSELF WHO CUT CAPITAL GAINS TAXES FOR A REASON AND REVENUE WENT UP. I WATCHED YOUR PANEL HERE WITH THE NEWS MEDIA THAT CAME IN AND SAID, OH, THERE'S NO ECONOMISTS WHO THINK THAT WORKS. WELL, IT WORKED WITH THREE DIFFERENT PRESIDENTS. REAGAN DID IT AND, OF COURSE, CLINTON DID IT AND GEORGE BUSH DID IT AND EVERY TIME REVENUE WENT UP. SO I WOULD ARGUE THAT NOT ONLY WAS THIS GOVERNOR SO SURE THAT WE COULD NOT TOUCH THAT RAINY DAY MONEY FOR TAX CUTS, SHE MADE SURE ALL THOSE TAX CUTS WERE PUT OUT TO '14 AND NOT DURING '13. WE ABIDED BY THAT.

Ted Simons: CAN YOU COMMENT ON THAT? I AM HEARING THAT A LOT, THE IDEA THAT SITTING ON THE MONEY, QUOTE-UNQUOTE, RIGHT NOW AND USING IT FOR TAX CUTS AND CREDITS THAT HIT IN THE FUTURE.

Steve Pierce: WE ARE NOT USING IT FOR ANY TAX CREDITS IN THE FUTURE. IT'S GOING TO BE STIMULUS TO MAKE MORE REVENUE COME IN SO WE DON'T HAVE TO MAKE THE CUTS. IF WE MAKE THESE, WHAT WE ARE TALKING ABOUT, TAX CREDITS AND CUT THE TAXES IN THE FUTURE, WE ARE GOING TO HAVE BUSINESSES MOVING HERE AND HAVE MORE BUSINESSES PARTICIPATING. WE WILL BE ABLE TO GET MORE TAXES AND REVENUE OFF OF THEM. NOW, THE RAINY DAY FUND, YOU HAVE TO REMEMBER THERE'S A LOT OF THINGS WE DON'T KNOW ABOUT. THERE'S AN ELECTION OUT THERE. WE HAVE LAWSUITS FACING US. WE COULD BE OUT $500 MILLION IN LAWSUITS IF THE COURTS GO AGAINST US. WE HAVE OBAMA CARE COMING. WE DON'T KNOW WHERE THAT'S GOING TO BE. THERE'S A LOT OF THINGS THAT WE DON'T KNOW AND AS WE SEE IF THE ECONOMY STARTS PICKING UP AND THINGS CHANGE, IT'S POSSIBLE THAT MONEY WILLING, HEY, IF WE NEED IT OVER HERE, IT'S A RAINY DAY FUND THAT WE HAVE IT. AT LEAST WE HAVE THE VISION TO PUT IT AWAY FOR NOW AND SEE WHAT'S GOING TO HAPPEN.

Ted Simons: LAST POINT ON THIS. IF THERE ARE A LOT OF THINGS THAT LAWMAKERS AND YOU GUYS DON'T KNOW WHY PUT THOSE TAX CUTS IN THERE, TAX CUTS AND CREDITS UNTIL YOU DO KNOW?

Andy Tobin: THAT'S A GREAT QUESTION. LAST MONTH ARIZONA WAS RANKED NUMBER 8, EIGHTH IN THE NATION FOR JOB GROWTH. WE WERE DOWN HERE AT THE LEGISLATURE WHEN FOLKS WERE ASKING US, ARE WE GOING TO HAVE PAYROLL ON FRIDAY? NOT NEXT WEEK, NOT NEXT MONTH, BUT FRIDAY. YEAH. THE ANSWER AT THE END OF THE DAY IS, WE WERE THE ONLY ONES THAT MADE THE TOUGH CHOICES. THIS GOVERNOR AND THIS LEGISLATURE PASSED PROP 100. WE SENT IT TO THE VOTERS. DEMOCRATS ARGUED WE SHOULD SPEND THIS MONEY. MANY OF THEM VOTED NO, CHAD CAMPBELLS, THEY VOTED NO.

Ted Simons: BUT YOU DIDN'T SUPPORT THAT.

Andy Tobin: OF COURSE I DID YOU BET I DID. I CARRIED IT FOUR TIMES AND WENT THROUGHOUT AND SUPPORTED IT.

Ted Simons: YOU WANTED TO SEE THAT --

Andy Tobin: I THOUGHT THE GOVERNOR WAS RIGHT. I THOUGHT -- AND I TOOK A LOT OF POLITICAL HITS FOR DOING THAT. I'M ALL RIGHT TAKING THAT BUT WHEN FOLKS COME HERE TO THE TABLE AND SAY YOU NEED TO START SPENDING IT THIS WAY AND THEY DIDN'T SUPPORT IT, YEAH, I HAVE A PROBLEM WITH IT. IT'S THE SAME PEOPLE, TED, THAT VOTED AGAINST MEDICAL SCHOOL DOWNTOWN HERE IN PHOENIX, THE SAME PEOPLE THAT VOTE THE AGAINST $40 MILLION MORE IN THE K-3 EDUCATION. THESE ARE THE SAME PEOPLE WHO ARE SAYING YOU ARE NOT PUTTING YOUR MONEY BACK WHERE IT SHOULD BE. YOU SAVE TOO MUCH. YET THEY PAID NO DEBT DOWN IN THEIR BUDGET EITHER. WE PAID $150 MILLION IN DEBT. WE RESERVED SOME CASH. I THINK WE DO THAT AT OUR HOME AND AROUND OUR KITCHEN TABLE.

Ted Simons: ALSO MOVE SOME MONEY OUT OF A MORTGAGES SETTLEMENT FUND WHICH IS GETTING A LOT OF ATTENTION HERE AND LOOKS LIKE IT'S HEADED FOR THE COURTS. WHY GO AHEAD AND DO SOMETHING THAT, LIKE IT'S AN OBVIOUS LEGAL DISPUTE?

Steve Pierce: BECAUSE WE DID THE RIGHT THING. THAT MONEY BELONGS TO THE PEOPLE OF ARIZONA. THE ATTORNEY GENERAL WROTE, HAD A SAY IN THE WRITING OF THE SETTLEMENT AGREEMENT THAT IT WOULD GO THROUGH HIM. NOW, PEOPLE SAY THAT'S FOR PEOPLE THAT ARE UNDER WATER ON THEIR HOMES AND IT ISN'T. IT'S TO DO COUNSELING, EDUCATION FOR PEOPLE THAT, HEY, YOU SHOULDN'T SPEND YOUR MONEY THIS WAY. $107 MILLION TO DO THAT? IF THESE PEOPLE -- IN ARIZONA, BY THE WAY, OTHER STATES TOOK IT IN THE GENERAL FUND AND USE IT WHERE THEY NEEDED TO USE IT AND WE ONLY HAVE $50 MILLION. I THINK WE SHOULD HAVE TAKEN MORE OF IT BECAUSE THERE'S ANOTHER FUND THAT'S $267 MILLION CALLED THE HARDEST HIT FUND IN THE DEPARTMENT OF HOUSING. THAT'S WHERE PEOPLE SHOULD GO FOR HELP.

Ted Simons: WELL, REGARDLESS OF WHERE THEY SHOULD GO FOR HELP, SOMEONE SAY THE CONSENT AGREEMENT SAID THIS MONEY SHOULD GO FOR FORECLOSURE AND MORTGAGES --

Andy Tobin: RIGHT HERE.

Ted Simons: NOT FOR GENERAL FUND.

Andy Tobin: WELL, IT SAYS AMELIORATE THE EFFECTS OF FORECLOSURE CRISIS IN YOUR STATE. THAT'S WHAT IT SAYS.

Ted Simons: YES.

Andy Tobin: THESE FOLKS THAT SAY, OH, MY GOSH, WE ARE GOING TO SUE, THESE ARE THE SAME PEOPLE WHO SUED OVER ACCESS TO FOREIGN LAWS, SAYING PEOPLE SHOULD BE -- THEY ARE DRAINING OUR STATE COFFERS OVER LAWSUITS THAT THEY JUST CONTINUE -- THEY ARE ABOUT TO LOSE 1070. THEY ARE ABOUT TO LOSE IN OBAMA CARE. FOR HEAVEN'S SAKES, I DON'T KNOW, THEY LOST ON PLANNED PARENTHOOD WHEN WE RAN THAT.

Ted Simons: CAN YOU GUARANTEE, THOUGH, THAT THE MONEY WILL BE USE TO DO AMELIORATE FORECLOSURE CRISIS AND HELP FOLKS HIT BY THE HOUSING CRISIS?

Andy Tobin: OF COURSE. $50 MILLION IS STAYING WITH THE AG. $20 BILLION --

Ted Simons: IT'S THE 97 MILLION WE ARE TALKING ABOUT.

Andy Tobin: IT'S 97 TOTAL BUT THE STATE, WHAT IT'S SAYING IN THIS LAWSUIT IS THE STATE, THE STATE, NOT JUST INDIVIDUAL PEOPLE BUT THE STATE LOST FUNDS. THE CITIES LOST FUNDS. WE PUT MONEY BACK IN THE CITIES. WE PUT MONEY BACK IN SCHOOLS AND UNIVERSITIES. AND SO THIS $50 MILLION HERE THAT CAME IN, IF WE DON'T WANT, IF THE DEMOCRATS DON'T WANT US TO HAVE THAT, THEN WE CAN JUST ADD TO IT THEIR LIST OF $318 MILLION OF STUFF THEY WANT US TO SPEND MONEY ON OR THEY DON'T WANT US TO CUT FROM. THAT'S WHAT IT BOILS DOWN TO.

Ted Simons: SPECIFIC LEGISLATION, LET'S TALK ABOUT THE EMPLOYER OPT OUTS FOR CONTRACEPTION FOR RELIGIOUS COMPANIES. WHY WAS THE LEGISLATURE SO INTERESTED IN THIS?

Steve Pierce: THERE WERE PEOPLE THAT BROUGHT THAT FORWARD. IT WAS REPRESENTATIVE LESKO BROUGHT THAT FORWARD. THEY HAD REASONS IN THE HOUSE WHEN THEY BROUGHT IT OUT THAT CAME OVER WITH US TO THE SENATE. AND I THINK -- I THINK SOMEBODY FROM THE HOUSE WOULD BE BETTER TO ANSWER THAT.

Andy Tobin: YEAH. WHAT YOU ARE TALKING ABOUT IS, ONCE AGAIN, NOBODY SHOWED UP IN NOVEMBER AND DECEMBER TRYING TO CREATE THIS BILL. THIS BILL WAS A REACTION TO OBAMA CARE. REMEMBER, THE PRESIDENT IN FEBRUARY DECIDED HE WAS GOING TO CHANGE THE RULES ON RELIGIOUS ORGANIZATIONS. SO THE IDEA THAT WE SHOWED UP WITH THIS EXTREMIST ATTITUDE ABOUT THIS WAR ON WOMEN, I HAVE THREE DAUGHTERS AT HOME AND MY WIFE. THEY DON'T THINK I HAVE A WAR ON WOMEN. THE ANSWER IS THAT THESE ARE MANDATES. I DON'T LIKE MANDATES AT ALL. BUT THIS IS ONE OF THEM. BUT I DON'T HEAR THEM MOANING ABOUT SOME OF THE MANDATES THAT AREN'T INCLUDED.

Ted Simons: WHAT ABOUT A MANDATE THAT PLANNED PARENTHOOD SHOULD GET NO FUNDING AT ALL FROM THE STATE?

Andy Tobin: WELL, THE ANSWER, LOOK WHO YOU HAVE. WE ARE A PRO LIFE LEGISLATURE. YOU HAVE A PRO LIFE GOVERNOR. AT END OF THE DAY PLANNED PARENTHOOD IS ABOUT ABORTION. THERE ARE A LOT OF OTHER PLACES -- I MEAN THEY ARE.

Ted Simons: IS IT ABOUT SOMETHING ELSE OTHER THAN ABORTION OR ONLY ABORTION?

Andy Tobin: THERE'S A LOT OF CLINICS THAT DO WORK FOR WOMEN WHO NEED HELP AND THOSE CLINICS SEEM TO BE ABLE TO GET FUNDING WITHOUT ANY PROBLEMS. AND WE HAVEN'T CUT DES FOR THOSE FUNDINGS.

Ted Simons: NO. BUT ARE YOU LOSING -- WOMEN HAVE LESS OF AN OPTION WITH THIS PARTICULAR LEGISLATION, DON'T THEY?

Steve Pierce: I DON'T THINK SO. THE CONTRACEPTION, THEY CAN GET THEM ANYWHERE. IT'S FREE. THERE'S OTHER PLACES THEY CAN GET CONTRACEPTIVES. I THINK, THIS HAS BEEN BLOWN WAY OFF THE PROPORTION FROM WHAT IT REALLY WAS AND IT'S SOMETHING THAT THE MEDIA PICKED UP ON AND SAID, OH, THIS IS A REALLY BAD DEAL.

Andy Tobin: DEMOCRAT TALKING POINTS. IT'S ALL THEY COULD COME UP WITH THIS YEAR AND THEY HAVEN'T DONE VERY MUCH OF ANYTHING ELSE AND THIS IS WHAT THEY ARE GOING TO TAKE OFF ON.

Ted Simons: BUT DEMOCRAT TALKING POINTS NONETHELESS, YOU DECIDED IT WAS IMPORTANT ENOUGH TO TAKE UP. LEGISLATURE DECIDED --

Andy Tobin: YEAH.

Ted Simons: IMPORTANT ENOUGH TO PASS. BECAUSE.

Andy Tobin: BECAUSE THE PRESIDENT DECIDED HE WAS GOING TO --

Ted Simons: I AM TALKING ABOUT PLANNED PARENTHOOD.

Andy Tobin: THIS IS THE FOLLOW-UP TO PREVIOUS LEGISLATION. WE ARE NOT DOING ANYTHING DIFFERENT THAN WE HAVE ALWAYS DONE DOWN AT THE LEGISLATURE SINCE JANET NAPOLITANO WENT AWAY.

Ted Simons: IT'S GOOD FOR ARIZONA?

Andy Tobin: YOU BET. ARIZONA IS A PRO LIFE STATE. THE VOTERS HAVE CONSISTENTLY ELECT THE PRO LIFE LEGISLATORS. THEY HAVE CONSISTENTLY VOTED FAMILY FRIENDLY LEGISLATORS. THIS IS CONTINUOUS AND NOBODY'S HEALTH IS BEING ADVERSELY AFFECTED BY THIS.

Ted Simons: IS IT GOOD FOR ARIZONA TO HAVE OR DECLARE SOVEREIGNTY OVER AIR, WATER, NATURAL RESOURCES, WHAT IS THAT ALL ABOUT?

Steve Pierce: IT'S ABOUT ARIZONA WHEN WE CAME INTO BEING A STATE. WE HAD A LOT OF LAND. WE ARE 13% DEEDED LAND. THE REST IS FEDERAL LAND. AND IT'S ABOUT SAYING IT'S ABOUT TIME WE ARE TREATED LIKE OTHER STATES WHERE THEY GOT THEIR LAND, THE LAND WAS SOLD. WE HAVE A LOT OF STATE LAND STILL THAT THAT OUGHT TO BE LAND THAT PEOPLE ARE PAYING TAXES ON IT AND USING IT. THE WAY IT IS, RIGHT NOW, WE WERE SHORTED WHEN WE BECAME A STATE IN THE ENABLING ACT.

Ted Simons: WE ARE FINDING THIS OUT NOW? WHY IS THIS BEING TAKEN UP NOW?

Andy Tobin: I MEAN THAT'S A VERY GOOD POINT. BECAUSE WE HAD A LOT OF FOREST BURN UP. THE FEDERAL GOVERNMENT IS TELLING US, THESE ARE FEDERAL LANDS AND WE ARE LIKE, WELL, IF THEY ARE YOUR LAND, WOULD YOU MIND TAKING CARE OF THEM RATHER THAN BURNING UP OUR COMMUNITIES? THIS IS A REACTION, OPENLY ADMIT, THIS IS A HEAVY-DUTY REACTION TO THE FEDERAL GOVERNMENT FOR MISUSE OUR LANDS, NOT TAKING CARE EVER OF OUR LANDS, INSTEAD OF HAVING RANCHERS TAKE CARE EVER THEM OR GET SOME PRIVATE FOLKS TO GO IN THERE SO THAT THEY CAN HARVEST SOME OF THIS LUMBER. WE BURNED IT AND THEN THEY WENT AWAY AND NOW THEY'RE STILL NOT DOING ANYTHING MORE. THEY ARE TRYING. BUT WE WOULD LIKE TO HAVE A BETTER OPPORTUNITY. LET'S SEE WHAT THE VOTERS THINK ABOUT THIS.

Ted Simons: SOME OF THINGS THAT DIDN'T MAKE IT. BORDER MILITIA UNIT FAILED, GUNS ON COLLEGE CAMPUSES, FAILED. RUSSELL PEARCE BEING REIMBURSED FOR HIS RECALL EXPENSES FAILED. AND PUBLIC EMPLOYEE UNIONS, THERE WERE SOME BILLS TARGETING PUBLIC EMPLOYEE UNITS THOSE FAILED AS WELL. GOOD FOR ARIZONA THAT THOSE DIDN'T MAKE KNIT WHAT HAPPENED TO THEM?

Steve Pierce: ANDY AND I HAVE THE ABILITY IF THERE'S SOMETHING THAT COMES IN AND WE THINK IT'S GOING TO BE DETRIMENTAL TO THE STATE WE PUT IT IN THE DRAWER. IT'S CALLED HOLDING IT AND HE HELD SOME, I HELD SOME. I HELD A LOT OF BILLS. WE HAD A HUGE GROUP OF HEALTH CARE BILLS THAT CAME THROUGH AND THEY ARE FROM MY MEMBERS AND I HELD ALL OF THEM AND SAID THERE'S AN ISSUE WE NEED TO WORK ON WITH HEALTH CARE. WE HAD THE CEOS COME IN AND WORK ON IT. WE ARE GOING TO CONTINUE WORKING ON IT. THAT'S THE NEXT THING THAT'S GOING TO BE HUGE. IT'S GOING TO BE MORE EXPENSIVE THAN EDUCATION AND IT'S COMING DOWN THE ROAD. THE FEDS ARE PUSHING ON IT. WE NEED TO DO SOMETHING ABOUT HEALTH CARE. WE HAVE THAT OPTION TO TAKE THINGS THAT WE SEE THAT MIGHT BE TOO CONTROVERSIAL OR THAT WE DON'T WANT TO MAKE PEOPLE VOTE ON OR THAT WE FEEL LIKE IT'S NOT PUSHING THE STATE IN THE RIGHT DIRECTION WE CAN HOLD THEM.

Ted Simons: BORDER MILITIA, THE IDEA OF RUSSELL PEARCE BEING REIMBURSED, GUNS ON COLLEGE CAMPUSES, NOT GOOD FOR ARIZONA?

Andy Tobin: YOU DIDN'T SEE THE LEGISLATURE PASS IT. I'M NOT COMING TO CHAT ABOUT BILLS THAT DIDN'T WORK.

Ted Simons: I'M ASKING YOU ABOUT --

Andy Tobin: LET ME --

Ted Simons: THAT'S A GOOD THING.

Andy Tobin: LET ME GIVE YOU AN ANSWER. JUST BECAUSE A LAWMAKER DROPS A BILL DOESN'T MEAN IT GETS THROUGH ANYWHERE. THEY NEED 31 OF MY GUYS AND 16 OF HIS AND THE GOVERNOR. TAKES A LOT TO PUT TOGETHER WHAT THOSE POLICIES WILL BE. THE MILITIA BILL, I HAD A LOT OF MEMBERS THAT DIDN'T WANT TO SEE THAT. THEY DRAFTED A BILL ABOUT DRUG SMUGGLING AND HUMAN SMUGGLING AND THOUGHT THAT WOULD WORK BETTER AND WE SENT THAT OVER TO THE SENATE AND THE SAD PARTY WE WEREN'T ABLE TO MERGE THE SENATOR ALLEN BILL WITH THE FRANK PRATT BILL. THINGS I WISH WE WOULD HAVE HAD THAT'S ONE OF THEM. I WISH WE WOULD HAVE BEEN ABLE TO DO SOMETHING FOR DRUG SMUGGLING AND HUMAN TRAFFICKING AND WE DO NEED TO PUT SOME MONEY ON THE BORDER. FROM MY PERSPECTIVE THAT'S PROBABLY ONE WE SHOULD HAVE DONE BETTER. BUT THE MILITIA BILL DIDN'T HAVE THE VOTES TO GET OUT AND I WASN'T PUTTING IT UP ON THE BOARD BECAUSE MY WE HAD A BETTER ALTERNATIVE. I'M SORRY IT DIDN'T WORK BUT THAT WAS PROBABLY OUR BIGGEST LOSS FROM MY PERSPECTIVE.

Ted Simons: LAST QUESTION. WE HEAR A LOT FROM FOLKS REGARDING ORGANIZATIONS, WHETHER IT'S ALEC, THE GOLDWATER INSTITUTE, CENTER FOR ARIZONA POLICY. WE HEAR ALMOST MORE ABOUT THESE ORGANIZATIONS THAN WE DO THE LAWMAKERS AT THE LEGISLATURE AND THEIR INFLUENCE ON YOU GUYS. IS IT HEALTHY THAT WE HEAR MORE ABOUT THEM THAN SOMETIMES WE HEAR ABOUT YOU?

Andy Tobin: WELL, LISTEN, THAT'S BECAUSE YOU DON'T TELL EVERYONE THAT THE AEA IS TALKING TO THE DEMOCRATS ALL THE TIME. THAT'S BECAUSE --

Ted Simons: DEMOCRATS HAD ANY POWER DOWN THERE, WE WOULD BE ALL OVER IT.

Andy Tobin: NO, NO, NO.

Ted Simons: WE ARE HAVING THEM ON TOMORROW.

Andy Tobin: GOOD!

Ted Simons: AND THEY HAVE, THE DEMOCRATS HAVE ANY INFLUENCE ON THIS SESSION?

Steve Pierce: WELL, OF COURSE THEY DID.

Ted Simons: DID THEY?

Steve Pierce: YEAH. WE HAD THEM. THEY HAD MORE THIS SESSION. THEY HAD BILLS PASS. THEY HAD, YES. THEY DID. WE TALKED TO THEM EVEN ON THE BUDGET. ANDY BIGGS, HE VISITED WITH THEM AND HOUSE AND SENATE, DEMOCRATS. SO THEY HAD A LITTLE INFLUENCE ON EVERYTHING.

Ted Simons: WHAT ABOUT THE IDEA, THOUGH, SOME OF THESE OUTSIDE GROUPS -- SO MUCH INFLUENCE OVER THE LEGISLATURE?

Steve Pierce: WHAT ABOUT THE, NOT JUST THE AEA, HOW ABOUT THE CENTER FOR BIOLOGICAL DIVERSITY? WHAT ABOUT THE NATURE CONSERVANCY?

Ted Simons: SURE.

Steve Pierce: THOSE PEOPLE ARE LOBBYING.

Ted Simons: THEY DON'T SEEM TO GET THEIR STUFF PASSED EITHER. CENTER FOR ARIZONA POLITICS.

Steve Pierce: WHO SAID ANYTHING ABOUT ALEC? THE PEOPLE ARE A PAIN UNDER THE SADDLE BLANKET. WHAT ABOUT ALEC? THAT'S BLOWN WAY OUT OF PROPORTION. ALEC IS A GOOD ORGANIZATION. IT'S A NATIONAL ORGANIZATION AND IT'S A THINK TANK.

Ted Simons: DO YOU THINK THESE THINGS ARE, GOLDWATER DOES NOT HAVE TOO MUCH INFLUENCE?

Andy Tobin: LISTEN, GOLDWATER INSTITUTE IS SO MAD AT ME OVER A PAYCHECK BILL AND UNIONS THEY ARE, I CAN'T TELL YOU HOW MANY TIMES I HAD TO MEET WITH THEM. IT DOESN'T MEAN WE ARE ALWAYS WRONG. I TRIED TO RUN SOME LEGISLATION, LEG WHAT TORE TAX CREDIT FOR THEM, A BILL THEY DID COME UP WITH AND I THOUGHT THAT WAS A GOOD IDEA. WE COULDN'T GET IT OVER THE FINISH LINE BUT IT WAS CLEARLY WORTH HAVING THE DEBATE OVER. BUT THESE PEOPLE DON'T GO DOWN THERE KNOWING THAT IT'S ALEC OR THIS GUY OR THAT GROUP. THEY GO DOWN THERE BECAUSE GOOD AND DECENT PEOPLE WORK REALLY HARD TO BRING IDEAS FROM THEIR COMMUNITY TO THE LEGISLATURE. AND IT'S DECEIVING FOR MEDIA TO KEEP PLAYING THAT UP AND INSULTING FROM MY STANDPOINT THAT MY MEMBERS HAVE TO PUT UP WITH THAT KIND OF ABUSE BECAUSE IT REALLY IS DIRECTED FROM THE MINORITY WHO, AS YOU SAY, IT'S NOT OUR FAULT THEY DON'T HAVE MUCH TO SAY. THEY HAVE A LOT TO SAY IN WASHINGTON AND THEY BURIED THIS STATE IN THEIR DEBT AND WE ARE TRYING TO CLIMB OFF THE IT.

Ted Simons: WE NEED TO STOP RIGHT THERE.

Andy Tobin: I WAS JUST ON A ROLL!

Ted Simons: WE GOT TO STOP RIGHT THERE. GOOD TO SEE YOU BOTH AGAIN. THANK YOU FOR JOINING US.

Steve Pierce: ANY TIME.

Ted Simons: TOMORROW ON "ARIZONA HORIZON," WE'LL HEAR FROM THE OTHER SIDE OF THE AISLE AS DEMOCRATIC LEADERS FROM THE HOUSE AND SENATE SHARE THEIR VIEWS ABOUT THIS YEAR'S LEGISLATIVE SESSION.

In this segment:
Steve Pierce:Arizona Senate President; Andy Tobin:Arizona House Speaker;
SPOTLIGHT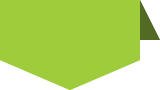 STAY in touch
with
azpbs.
org
!
Subscribe to Arizona PBS Newsletters: