Transcript:
TED SIMONS: COMING UP NEXT ON "ARIZONA HORIZON'S JOURNALISTS' ROUNDTABLE, "MORE CONTROVERSY INVOLVING STATE DEPARTMENT OF ECONOMIC SECURITY DIRECTOR TIM JEFFRIES, AND WE'LL DISCUSS THE POSSIBILITY OF ARIZONA POLITICIANS JOINING THE TRUMP ADMINISTRATION. THE JOURNALISTS' ROUNDTABLE, NEXT, ON "ARIZONA HORIZON."
ANNOUNCER: "ARIZONA HORIZON" IS MADE POSSIBLE BY CONTRIBUTIONS FROM MEMBERS OF ARIZONA PBS. THANK YOU.
TED SIMONS: GOOD EVENING AND WELCOME TO "ARIZONA HORIZON'S JOURNALISTS' ROUNDTABLE," I'M TED SIMONS. JOINING US TONIGHT: ALIA RAU OF THE ARIZONA REPUBLIC, HOWARD FISCHER OF THE CAPITOL MEDIA SERVICES, AND JEREMY DUDA OF THE "ARIZONA CAPITOL TIMES." THE STATE'S DEPARTMENT OF ECONOMIC SECURITY DIRECTOR TIM JEFFRIES IS ONCE AGAIN MAKING HEADLINES FOR ALL THE WRONG REASONS. ALIA, WHAT'S HE DOING NOW?
ALIA RAU: APPARENTLY THIS TIME HE BORROW THE GOVERNOR'S PLANE, FLEW TO SOUTHERN ARIZONA AND TOOK A HANDFUL OF EMPLOYEES WHO AGREED TO SIGN THEIR CONTRACTS TO SAY WE ARE AT WILL EMPLOYEES, WE DON'T HAVE PROTECTIONS ANYMORE, TOOK THEM OUT TO CELEBRATE, DINNER AND DRINKS. ALLEGATIONS ARE THAT HE WAS DRINKING DURING WORK HOURS. WHICH WOULD BE AGAINST STATE LAW.
TED SIMONS: AND THEN HE BOUGHT THE BOOZE?
ALIA RAU: AND THEN HE BOUGHT THE BOOZE.
TED SIMONS: WHY CELEBRATE THE FACT THAT YOU ARE NOW CAPABLE OF BEING FIRED AT ANY TIME?
HOWARD FISCHER: THIS WAS A TRADEOFF. YOU COULD BE A PREEXISTING EMPLOYEE OR IF YOU WANT THE 5% RAISE AND TRUST YOUR MANAGEMENT THAT THEY WON'T DO ANYTHING BAD TO YOU, YOU GET THE RAISE AND SIGN AWAY THE RIGHTS. THERE IS A LOT SENTIMENT ALONG LAWMAKERS AND STATE EMPLOYEES SAYING I HAVE PEOPLE THAT DON'T BELONG HERE. LET'S HAVE THEM BE AT WILL EMPLOYEES. CELEBRATING WITH ALCOHOL MAY BE A LITTLE OVER THE EDGE AND THE GUY HAS A HISTORY OF FIRING PEOPLE, THE TRIP TO LORDS, TELLING PEOPLE, I'LL TAKE YOUR PRAYER WITH ME. ALMOST EVERYTHING HE TOUCHES DOES NOT GO WELL.
TED SIMONS: FIRING FOLKS, A LOT OF FOLK, ISN'T THAT WHAT THE GOVERNOR WANTS HIM TO DO?
JEREMY DUDA: IT'S A STREAMLINE GOVERNMENT. IT'S ABOUT 475 PEOPLE HE FIRED. IT'S UNPRECEDENTED. GOVERNOR DUCEY STRIPPED JEFFRIES OF HIS POWER TO FIRE EMPLOYEES.AT THAT POINT IT'S SURPRISING THAT HE'S STILL THERE. YOU THINK IN THE PRIVATE SECTOR IF YOU HAVE A DIVISION MANAGER YOU COULDN'T TRUST WITH A CORE JOB COMPONENT SUCH AS FIRING POWER, YOU WOULDN'T KEEP HIM IN POSITION. JEFFRIES IS STILL THERE. LAST TIME I TALKED TO THE GOVERNOR, HE HAD HIS VOTE OF SUPPORT. WE'LL HAVE TO SEE IF IT'S THE T-BONER WHEN THE COACH SAYS HE HAS MY FULL SUPPORT AND FIRES HIM TWO WEEKS LATER.
HOWARD FISCHER: AND THE REAL KEY IS, THE IDEA OF HAVING AT WILL EMPLOYEES IS THAT YOU CAN TAKE THOSE THAT ARE NASTY TO OTHER FOLKS AND GET RID OF THEM. MANY OF THE PEOPLE FIRED HAD JUST GOTTEN RAISES AND COMMENDATIONS. WHICH MAKES YOU WONDER HOW MUCH OF THIS IS POLITICAL. ONE SITUATION THEY QUESTIONED IF SOMETHING WAS POLITICAL AND FINDS HIMSELF OUT ON HIS TUSH.
TED SIMONS: SPEAKING OF QUESTIONING AND WHAT IS HAPPENING AT THE DEPARTMENT, THE ASSISTANT DIRECTOR SAID TIM JEFFRIES THE DIRECTOR SAID NO, THIS WAS ALL AFTER WORK HOURS, 2:30 IN THE AFTERNOON THAT WORKDAY BUT ALL AFTER WORK HOURS. THE ASSISTANT DIRECTOR MANY OF YOU KNOW FROM HER DAYS IN THE LEGISLATURE SAID NO, THAT'S NOT ACCURATE.
ALIA RAU: LEAH WAS A DEMOCRAT BUS UNDER BREWER AND WORKED WITH THE REPUBLICANS. SHE SAID SHE WAS THERE, TASHA WAS THERE, MADE THEM ALL GO WITH HIM FOR THE EVENT. SHE DIDN'T DRINK BUT SHE WATCHED EVERYBODY. SHE TRIED TO SPEAK TO TASHA AND SHE WOULD REACH OUT TO THE GOVERNOR WITH THE CONCERNS. LEAH SAID SHE'S NOT SURE IF THAT HAPPENED BUT SHE TRIED TO TALK TO THE GOVERNOR AND HAS NOT BEEN ABLE TO GET A MEETING.
HOWARD FISCHER: THE REAL PROBLEM ABOUT JEFFRIES, HE'S TONE DEAF. PRIME EXAMPLE WHEN I WENT UP TO TALK ABOUT THIS LORDS TRIP. ON HIS WALL IS A LARGE CROSS. THIS IS HIS OFFICE BUT IF YOU ARE A STATE EMPLOYEE AND CALLED UP THERE FOR DISCIPLINE AND YOU MAY NOT BE OF THE FAITH AND YOU SEE YOUR BOSS HAS A LARGE CROSS ON THE WALL IT WOULD MAKE YOU WONDER WHAT ARE THE SENSITIVITIES? AND HIS RESPONSE IS THAT HE SEES NOTHING WRONG WITH IT. THE MAN IS TONE DEAF.
TED SIMONS: BACK TO--NOT ON THE SAME PAGE APPARENTLY AS JEFFRIES?
JEREMY DUDA: APPARENTLY. HOWIE MENTIONED THE EMPLOYEE FIRED FOR SOMEONE ASKING IF SOMETHING THE OVERLY POLITICAL. DISSENSION IS NOT PARTICULARLY VALUED UNDER THE JEFFRIES REGIME.
TED SIMONS: SO ALIA IS THIS WHAT YOU DO ABOUT NOT MUCH IN THE GRAND SCHEME OF THINGS -WHEN?
ALIA RAU: HE SAID YOU ARE LOOK FOR SOMETHING TO WRITE BUT IT'S WHAT HOWIE SAID, THIS THING ON TOP OF THE OTHER THINGS AND THE TREND AND WE HAVEN'T SEEN MUCH FROM THE GOVERNOR ON HIS HIRE.
JEREMY DUDA: YOU HAVE TO WONDER IF PEOPLE ARE RETHINKING THE PERSONNEL REFORM THAT ALLOWED THIS TO BE POSSIBLE. THIS IS A MAJOR AGENDA ITEM FROM GOVERNOR BREWER AND AFTER SHE WAS IN OFFICE, YOU DIDN'T SEE A SPIKE IN FIRINGS. UNDER DUCEY IT'S ACROSS THE BOARD BUT IT HIGHLIGHTS HOW ONE PERSON CAN PUT THE SYSTEM INTO CHAOS.
HOWARD FISCHER: YOU ASSUME PEOPLE ARE IN GOOD FAITH. WHEN I WORK FOR PUBLISHERS, I'M AN AT WILL EMPLOYEE. THE ASSUMPTION IS THAT THE BOSS IS LOOKING FOR THE BEST INTEREST FOR THE AGENCY AS OPPOSED TO A PETTY POLITICAL ISSUE.
TED SIMONS: BEYOND THE PETTY ISSUE, HE HAS BEEN CHARGED WITH STREAMLINING THE AGENCY AND HE'S STREAMLINING BEYOND BARE BONES.
HOWARD FISCHER: STREAMLINING MEANS--THAT MEANS GETTING THE RIGHT PEOPLE IN THE RIGHT POSITION NOT GETTING RID OF FOREIGN PEOPLE. THE POSITIONS ARE GOING TO BE REPLACED. IF YOU WANT TO SAY THIS FUNCTION IS NO LONGER NEEDED, THAT'S ONE THING. JUST DON'T TELL ME YOU, YOU, AND YOU ARE OUT OF HERE.
TED SIMONS: IS HE STILL IN OFFICE TO HEAD THE AGENCY A YEAR FROM NOW DO YOU THINK?
ALIA RAU: THAT'S A GOOD QUESTION. I'M SURPRISED HE'S STILL HEADING IT NOW.
JEREMY DUDA: THE GOVERNOR'S OFFICE SAID WE LOVE TIM JEFFRIES SO MUCH IF WE COULD CLONE HIM AND PUT HIM IN EVERY AGENCY WE WOULD. THAT WAS A WHILE AGO.
HOWARD FISCHER: I THINK HE'S GONE A YEAR FROM NOW. EACH TIME THE GOVERNOR IS, LET'S LET IT SETTLE DOWN. I THINK IT'S AT THE POINT -- WHAT DO THEY CALL IT ON ANIMAL HOUSE? DOUBLE SECRET PROBATION.
TED SIMONS: THE COYOTES ANNOUNCED A BIG PLAN OVER THE CARSTON GOLF COURSE IN TEMPE. THEY WANT TO BUILD A HOCKEY ARENA AND THEY WANT YOU AND I TO PAY FOR IT THROUGH A VARIETY OF MEASUREMENTS THE LEGISLATION HAS TO APPROVE FIRST.
JEREMY DUDA: IT IS ABOUT 4 BILLION DOLLARS, HALF WOULD COME FROM THE TEAM AND THE OTHER FROM FISCAL FINANCE. YOU BORROW AGAINST FUTURE REVENUES THAT A DEVELOPMENT IS EXPECTED TO GENERATE. THAT WOULD NEVER FLY OUT HERE SO THEY ARE LOOKING FOR SALES TAX. UNFORTUNATELY FOR THE COYOTES, THERE HAS ALWAYS BEEN A LOT OF RESISTANCES IN THE LEGISLATURE, I HAVE SEEN THIS YEAR AFTER YEAR PROPOSALS LIKE THIS SHOT DOWN. STEVE YARBOROUGH, HE POOH POOHED IT. DOESN'T SEEM LIKE A LOT OF SUPPORT FOR THIS OVER THERE. IF YOU ARE COUNTING ON THIS TO GENERATE HALF THE MONEY YOU ARE IN FOR A RUDE AWAKENING.
HOWARD FISCHER: AND WHAT IS ALSO SURPRISING IS THAT AND WHEN THEY MADE THE PRONOUNCEMENT I DIDN'T SEE THE ASU PEOPLE THERE.
TED SIMONS: AND YOU DIDN'T SEE THE GOVERNOR THERE.
HOWARD FISCHER: NOW THE MAYOR OF PHOENIX POOH POOHED THE WHOLE THING AND SAID WE COULD CAN DO A SHARED FACILITY DOWNTOWN. THE SUNS WANT SOMETHING, MAYBE WE CAN COME UP WITH THAT. I THINK YOU ARE RIGHT. AREN'T THESE THE PEOPLE TRYING TO FIGURE OUT HOW TO PAY OFF THE WHOLE GLENDALE THING.
TED SIMONS: WHEN YOU ARE BORROWING AGAINST FUTURE REVENUE AND THE REVENUE YOU HAVE NOW IS NOT SO HOT, IT'S A TOUGH SELL.
ALIA RAU: THEY ARE BRINGING IN A LOT OF HOCKEY AND A LOT OF RETAIL. AND THERE IS SOME POTENTIAL MONEY FOR ASU. IT'S ON ASU PROPERTY. UNDER ONE STATE LAW, BASICALLY ASU MAKES MONEY OFF OF ANYONE LEASING THEIR LAND. IT BRINGS IN MONEY IN THE APPEAL.
TED SIMONS: IF THAT'S IN THE FORMULA IT SAYS WE ARE HELPING ASU
JEREMEY DUDA: IT DEPENDS ON THE COMMITMENT BY ASU. THEIR HOCKEY TEAM WENT TO DIVISION ONE. THEY NEED THE ARENA. IT'S VERY IMPORTANT TO THEM. WE HAVE NOT HEARD MUCH FROM THEM, BUT WE'LL SEE HOW MUCH THEY ARE WILLING TO USE IT.
TED SIMONS: I KNOW THEY WANT TO BREAK GROUND NEXT YEAR. THAT WOULD MAKE FOR FAST TRACK AT LEGISLATURE. WE ARE NOT SURE IT'S ON ANY TRACK.
HOWARD FISCHER: YOU HAVE A REAL PROBLEM. THEY WERE OUT AT THE TAX RESEARCH LEGISLATION AND I DIDN'T HEAR A LOT OF ENTHUSIASM FOR THIS SORT OF THING.
TED SIMONS: SPEAKING OF TAXES, LEGISLATIVE SESSION A FEW WEEKS FROM THE START. YOU TALKED TO THE INCOMING LEADERSHIP AND THE GOVERNOR. THE GOVERNOR SAID HE WANTS TO CUT INCOME TAXES CLOSE TO ZERO AS POSSIBLE. WHAT ARE YOU HEARING FROM THE HOUSE?
HOWARD FISCHER: THE INCOMING SPEAKER IS A FAVORITE OF A FLAT TAX. HE WANTS TO COLLAPSE IT TO A SINGLE RATE WITH CREDIT TO THE FOLKS AT THE BOTTOM SO YOU DON'T HAVE PEOPLE PAYING A LOW RATE ENDING UP WITH MORE MONEY. HIS BELIEF IS THAT YOU HAVE TO DO THAT BEFORE YOU TALK ABOUT CUTTING INCOME TAXES OR ELIMINATING THEM. THAT'S AN UPHILL BATTLE. HE TRIED IT IN 2013. STEVE YARBOROUGH HAS ANOTHER ISSUE HERE. HE HAS BEEN A BIG PROPONENT FOR CHARITABLE CONTRIBUTIONS AND WHAT THEY CALL STUDENT TUITION ORGANIZATIONS WHERE YOU GIVE MONEY AND THESE PEOPLE CAN SPEND THEIR MONEY ON PRIVATE PAROCHIAL SCHOOLS FOR THEIR KIDS. GUESS WHO RUNS ONE OF THE BIGGEST IN THE STATE? STEVE YARBOROUGH. NO INCOME TAX, NO TAX CREDITS, NO ORGANIZATION FOR YARBOROUGH.
TED SIMONS: WITH THAT IN MIND, HOW DOES THIS JIBE WITH THE GOVERNOR'S PLANS?
JEREMY DUDA: IT DOESN'T. THE MAIN PLATFORM OF HIS CAMPAIGN, REDUCE INCOME TAX WITH THE IDEA OF GETTING RID OF IT. FOR SENATOR YARBOROUGH, ANYTHING HELPS TO DO TO REDUCE INCOME TAXES, WE HAVE SO LITTLE MONEY TO GO AROUND. INDIVIDUAL INCOME TAXES ARE 45 OR 46% OF THE STATE BUDGET. WE ARE PRETTY CASH STRAPPED. WE HAVE BEEN SINCE THE RECESSION HIT. THINGS HAVEN'T GOTTEN BETTER. WE HAVE HAD REDUCED TAXES. $29 MILLION EXTRA REVENUE WITH DEMANDS, ALL DAY K, A BUNCH OF OTHER STUFF. I DON'T THINK IT'S SOMETHING THAT STEVE YARBOROUGH HAS TO WORRY ABOUT FOR THE NEXT FEW YEARS.
ALIA RAU: IT WILL BE HARD TO GO INTO THE SESSION WITH A PROPOSITION LIKE THAT. WE HAVE ONE TWO, THREE---FOUR, FIVE SIX, THE CONSENSUS IS THAT THEY NEED MONEY. YOU HAVE TO RECONFIGURE TAXES AND SOME WAY TO DEAL WITH THAT WHETHER YOU ARE BRINGING BACK SALES TAX, WHO KNOWS? BUT THAQT HAS TO BE THE TOP PRIORITY
TED SIMONS: WILL TAXES BE A MAJOR ITEM IN BUDGET NEGOTIATIONS?
ALIA RAU: YES.
TED SIMONS: IT WILL BE MAJOR?
ALIA RAU: I THINK SO. I DON'T KNOW IF IT'S ELIMINATE TAXES OR NOT. THERE ARE TOO MANY COMPONENTS WE HAVE TO SEE AND HOW THEY PLAY OUT. DO YOU STEPPED THE HALF CENT SALES TAX? THERE ARE A LOT OF TAX QUESTIONS RIGHT NOW.
HOWARD FISCHER: HERE'S WHAT'S INTERESTING. SOMETIMES BETWEEN NOW AND THE BEGINNING OF THE SESSION THERE IS A LAWSUIT OVER SCHOOL FINANCIAL. WE SETTLED OVER MAINTENANCE AND OPERATION. THERE IS A 1994 SUPREME COURT DECISION THAT SAYS YOU HAVE TO FUND THE CAPITAL SIDE. THE STATE WAS GOING TO ASSUME NEW CONSTRUCTION AND REPAIRS BUT SINCE THE BUDGET IS CUT THEY HAVEN'T. WE ARE BACK TO WHERE WE WERE IN 1994. ALL BETS ARE OFF BECAUSE THEN THEY HAVE TO FIGURE OUT HOW DO YOU ENSURE SCHOOLS GET THE MONEY THEY NEED WITH A PROPERTY TAX, QUALIFYING TAX RATE OR WHAT?
TED SIMONS: BOTTOM LINE, ARE TAX CUTS UNLIKELY IN THE NEXT SESSION AS TAX INCREASES?
JEREMY DUDA: THERE WILL BE SOME TAXES. THAT WAS ANOTHER PART OF THE CAMPAIGN TO REDUCE TAXES EVERY YEAR. HE HAS DONE THAT IN THE LAST TWO YEARS. IT'S SOMETHING SMALL, MINOR, NOT TO SHOCK ANYONE BUT HE CAN SAY I HAVE REDUCED TAXES, 10 MILLION, 20 MILLION. AND THAT'S WHAT WE'LL SEE THIS YEAR. MAYBE AN EFFORT TO FLATTEN THE TAX RATE, FIGURE OUT WAYS AROUND THE PROBLEMS THAT SUNK THIS A FEW YEARS AGO. SOMETHING WILL HAPPEN BUT PROBABLY SMALL AND WE DON'T KNOW YET.
TED SIMONS: IN TUCSON, IT SOUNDS LIKE THEY ARE STILL DESTROYING GUNS. THIS IS MAKING ONE STATE LAWMAKER VERY CROSS.
HOWARD FISCHER: THIS IS INTERESTING. TUCSON'S ATTITUDE, WITH A WEAPON IT SEES, YOU CAN SELL IT OFF AND MAKE A PROFIT OR MELT THEM DOWN TO BE SURE THEY ARE NOT USED FOR ANYTHING ELSE. TUCSON HAS CHOSEN THE LATTER COURSE. THE LEGISLATURE PASSED A LAW THAT SAID YOU CAN'T DO THAT. YOU HAVE TO PASS THEM OFF. TUCSON BASICALLY TOLD THEM WHAT THEY COULD DO WITH THEIR LEGISLATION. AND HAS CONTINUE TO A COMPLAINT. THE ATTORNEY GENERAL HAD THE OPINION THAT SAID WE THINK IT'S AGAINST THE STATE LAW, BUT TUCSON IS A CHARTER CITY. THEY ARE ENTITLED TO DO 18 CHARTER CITIES, WHATEVER THEY THINK OF LOCAL CONCERN. IS DESTRUCTION OF GUNS LOCAL CONCERN OR STATEWIDE ISSUE?
TED SIMONS: IF HE SAYS THAT IT MAY VIOLENT THE LAW, IS THIS A CHANCE TO GET THIS IN COURSE AND FIGURE IT OUT? WE ARE CONSTANTLY HEARING THAT CITY AND STATE LAWMAKERS ARE DOING THINGS WITHOUT THEIR APPROVAL OR OUTSIDE OF STATE LAW. IS IT TIME TO GET IT FIGURED OUT?
ALIA RAU: I THINK IT IS. WE ARE DEALING WITH THIS WITH THE PLASTIC BAG ISSUE. SOME CITIES HAVE A RIGHT TO DECIDE WHAT IMPACTS THEIR RESIDENTS SEPARATE FROM STATE LAW. THIS IS THE SAME THING. AND IT IS NOT SOMETHING THAT HAS BEEN ADDRESSED BY THE COURT AND I THINK IT'S HEADED TO COURT.
JEREMY DUDA: THIS IS THE TEST CASE BOTH SIDES ARE LOOKING FOR. THE GUN STUFF WAS BY PRESIDENT BIGGS WHEN THE LAW WAS PASSED THAT SOMETHING CITIES ARE DOING TO VIOLENT STATE LAW. A LOT OF CITIES WANT TO SEE THIS GO TO STATE AND CHALLENGED. TUCSON HAS BEEN BUTTING HEADS OVER FIREARMS FOR YEAR, 10 OR 15 YEARS AGO ABOUT CAN SUE SON REQUIRE BACKGROUND CHECKS AT GUN SHOWS? THIS IS YEARS OF FIGHTS CULMINATING IN A LAWSUIT.
HOWARD FISCHER: HERE'S WHERE IT'S INTERESTING. THE PENALTY IS STATE REVENUE SHARING, HUNDREDS OF MILLIONS OF DOLLARS. TO FIGHT IT, YOU HAVE TO POST A BOND EQUIVALENT TO WHAT YOU WOULD LOSE. THE QUESTION FOR TUCSON, ASSUMING THEY WERE TO PURSUE THIS, ARE THEY WILLING TO PUT UP A BOND FOR THE LOST REVENUES OR SAY WITHDRAW IT IN WHICH CASE THEY HAVE BEEN BLACKMAILED INTO SOMETHING.
TED SIMONS: SO WHAT DO THEY DO?
HOWARD FISCHER: I THINK WE ARE STILL WAITING FOR--TO DO SOMETHING MORE. WE ARE WAITING FOR HIM TO DO SOMETHING MORE. HE'S OF THE POSITION, THE FIRST RULING, OPINION. IT'S UP TO HIM TO DECIDE, DO I FILE IN SUPERIOR COURT? DO I INSTRUCT THE STATE TREASURER TO WITHHOLD THE MONEY. THE BALL'S IN HIS COURT.
TED SIMONS: IF HE OPENS THIS, THE SUPREME COURT HAS TO WORK ON IT QUICKLY. THE IDEA IS MOVE FAST.
ALIA RAU: IT'S A LOT OF MONEY AT STAKE. IT HAS TO BE ADDRESSED QUICKLY.
TED SIMONS: WELL, ACCORDING TO LAW YOU HAVE TO MAKE IT THE FIRST PRIORITY OF THE SUPREME COURT RIGHT?
HOWARD FISCHER: PARTICULARLY IF YOU HAVE TAKEN 40% OF THE CITY'S MONEY AND ARE HOLDING IT.
TED SIMONS: AS FAR AS THE TRUMP ADMINISTRATION WE ARE HEARING ALL SORTS OF FOLKS IN AS ASSIST COULD HAVE A POSITION IN THE TRUMP ADMINISTRATION OR NOT. START WITH TREASURER JEFF DEWITT. HE'S A BIG DEAL WITH THE TRUMP CAMPAIGN. HE WAS HERE FIRST. COULD HE BE TREASURY SECRETARY?
JEREMY DUDA: I DOUBT IT. THERE IS A DIFFERENCE BETWEEN BIG POSITION OR MINOR POSITION. PRESIDENT ELECT TRUMP IS PUTTING NAMES OUT THERE. THEY ARE NAMES WE HAVE KNOWN FOR YEARS. PEOPLE WHO ARE ON THE NATIONAL TEAM JEFF DEWITT IS KNOWN TO PEOPLE IN ARIZONA BECAUSE HE'S STATE TREASURER. HE HAD A PROMINENT POSITION WITH THE TRUMP CAMPAIGN, NATIONAL COO. THE FIRST ELECTED OFFICIAL TO ENDORSE TRUMP LAST YEAR. HE PROBABLY HAS SOMETHING COMING TO HIM. A MAJOR CABINET POST OR DEPUTY UNDER SECRETARY FOR WHATEVER, I THINK THAT IS MORE LIKELY.
HOWARD FISCHER: STATE TREASURER IS AN ADMINISTRATIVE POSITION. YOU ARE RESPONSIBLE FOR A DEPARTMENT WITH CERTAIN GUIDELINES IN WHICH YOU INVEST MONEY. U.S. TREASURER IS POLICYMAKER. THAT'S BEYOND--I'M NOT SAYING JEFF IS UNQUALIFIED, BUT IT'S A WHOLE DIFFERENT THING.
TED SIMONS: HE'S GOING TO GO. HE'S EXPRESSED THE FACT THAT HE DOESN'T WANT TO RUN FOR REELECTION. HE HASN'T BEEN IN THE OFFICE FOR WEEKS. HE'S GOING TO GO SOME WAY OR FORM.
ALIA RAU: I THINK SO, HE SAID HE WASN'T GOING TO RUN FOR ELECTION WAY BEFORE TRUMP'S STUFF. IT WASN'T WHAT HE THOUGHT IT WAS GOING TO BE HERE. A LOT OF FRUSTRATION BETWEEN HE AND DUCEY.
TED SIMONS: SHERIFF ARPAIO. ISN'T IT TIME FOR HIM TO PUT THE FEET UP ON THE OTTOMAN AND TAKE IT EASY FOR A WHILE?
JEREMY DUDA: HE WAS A BIG SUPPORTER OF DONALD TRUMP. HE'S 84 YEARS OLD. HE'S OUT OF A JOB. I DON'T KNOW IF THEY WANT HIM TO GO THROUGH A CONFIRMATION HEARING. HOW MUCH DID HE DO FOR DONALD TRUMP? I DON'T KNOW IF HE GOT ANYTHING IT WOULD BE MAJOR. I THINK THE ONLY PERSON IN ARIZONA WITH THE POTENTIAL TO GET SOMETHING JUICIER IS GOVERNOR BREWER, WHO IS A MAJOR SURROGATE ON T.V. TRUMP ALL THE TIME, THROUGHOUT THE CAMPAIGN, A PROMINENT FIGURE BEFORE THAT.
HOWARD FISCHER: THAT'S THE QUESTION.
JEREMY DUDA: WHEN I TALKED TO HER ABOUT IT A WEEK OR TWO AGO SHE EXPRESSED FINDING A WAY TO STAY IN ARIZONA. SHE SAID THERE WAS A LOT OF JOBS IN ARIZONA. SHE SAID AN AMBASSADORSHIP THAT SOUNDS NEAT. I ASKED ABOUT GOING TO WASHINGTON. HER WORDS WERE, IT'S NOT A HAPPY PLACE. SHE DIDN'T SOUND KEEN ON THAT POSSIBILITY.
HOWARD FISCHER: THE FACT IS THAT SHE LOVES THE PUBLIC. SHE LOVED BEING A SURROGATE. TURN ON CNN, FOX, WHATEVER, THERE'S JAN.
TED SIMONS: AGAIN, TALKING ABOUT NATIONAL PUNDITS THROWING OUT, THEY ARE TALKING ABOUT HER BEING INTERIOR SECRETARY FOR GOODNESS SAKE.
HOWARD FISCHER: WE HAVE HAD PEOPLE LIKE BRUCE BABBITT, WITH A BACKGROUND IN ENVIRONMENTAL ISSUES. JAN HAS A DIFFERENT PERFECTIVE WHY IS THE GOVERNMENT MESSING WITH OUR LAND? IF THAT IS THE POSITION OF THE TRUMP ADMINISTRATION, DO WE NEED EDUCATION, THAT'S FINE. WE CAN PUT SOMEONE IN THERE TO DO THAT SORT OF BIDDING. WHETHER IT'S JAN, I'M A LITTLE HESITANT TO SAY.
ALIA RAU: SHE AND ARPAIO ARE A PASSIONATE TOPIC. THAT'S A HUGE THING FOR TRUMP. I IMAGINE THEIR POSITION WILL BE SOME KIND OF CONSULTANT, ADVISER, OR SOMETHING WITH MEXICO AND THE BORDER.
TED SIMONS: HOW MUCH OF THIS IS SIMPLE COURTESY. YOU WERE ON MY SIDE. YOU HELPED DELIVER ARIZONA. I'M GOING TO THROW YOUR NAME OUT THERE TO GIVE YOU A COUPLE OF HEADLINES HERE?
JEREMY DUDA: OF COURSE. YOU HAVE TO REWARD YOUR LOYALISTS. EVERYONE DOES IT. MAYBE YOU OFFER THEM SOMETHING THEY ARE NOT INTERESTED ABOUT SUCH AS GOING TO D.C. OR DEWITT, HE HAS THREE KIDS, WHO KNOWS IF HE WANTS TO LEAVE ARIZONA TO GO THERE. BREWER ISN'T INTERESTED. IF THEY HAVE A POLITICAL FUTURE THEY WANT TO THINK ABOUT, DEWITT, MAYBE. BREWER AND ARPAIO, I THINK THEY ARE DONE RUNNING FOR OFFICE. DEWITT, YOU COULD GET HIS NAME OUT THERE DOWN THE ROAD.
HOWARD FISHCER: IF YOU HAVE OFFERED THEM THE OFFICE OF ASPARAGUS, YOU HAVE OFFERED THEM SOMETHING. YOU OFFER THEM SOMETHING AND THEY CAN SAY, I WAS OFFERED AND DECIDED WHATEVER. THAT'S KEY. THEY'LL BE OFFERED SOMETHING.
TED SIMONS: WE ARE OUT OF TIME. DIDN'T GET AN CHANCE TO TALK ABOUT THAT NEW INITIATIVE FOR MEDICAL MARIJUANA? TWO YEARS AND WE HAVE TO GO THROUGH THIS ALL AGAIN.
HOWARD FISCHER: DON'T HOLD YOUR BREATH.
TED SIMONS: I WON'T. I WON'T INHALE EITHER.
TED SIMONS: MONDAY ON "ARIZONA HORIZON, "NEWLY ELECTED MARICOPA COUNTY RECORDER ADRIAN FONTES JOINS US IN-STUDIO TO TALK ABOUT HIS PLANS FOR THE OFFICE, AND WE'LL HEAR ABOUT FUNDING FOR ENVIRONMENTAL PROGRAMS ON TRIBAL LANDS IN ARIZONA. THAT'S MONDAY AT 5:30 AND 10, ON THE NEXT ARIZONA HORIZON. TUESDAY: WE'LL SEE HOW A HOCKEY ARENA BECOMES A STEM CLASSROOM FOR A DAY…WEDNESDAY: PHOENIX MAYOR GREG STANTON JOINS US IN-STUDIO…THURSDAY: IT'S AN ARIZONA EDUCATION SPECIAL…AND FRIDAY: THE JOURNALISTS ROUNDTABLE IS PRE-EMPTED FOR THIS YEAR'S CRONKITE AWARD FOR JOURNALISM CEREMONIES. THAT IS IT FOR NOW. I'M TED SIMONS. THANKS FOR JOINING US. YOU HAVE A GREAT WEEKEND.

In this segment:
ALIA RAU OF THE ARIZONA REPUBLIC, HOWARD FISCHER OF THE CAPITOL MEDIA SERVICES, AND JEREMY DUDA OF THE "ARIZONA CAPITOL TIMES".
SPOTLIGHT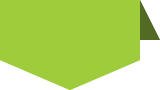 STAY in touch
with
azpbs.
org
!
Subscribe to Arizona PBS Newsletters: