Join us as three local journalists bring you up to date on the news of the week.
Transcript:
TED SIMONS: GOOD EVENING AND WELCOME TO ARIZONA HORIZON'S JOURNALISTS' ROUNDTABLE, I'M TED SIMONS. JOINING US TONIGHT: JEREMY DUDA OF THE "ARIZONA CAPITOL TIMES." BOB CHRISTIE OF THE "ASSOCIATED PRESS." AND LUIGE DEL PUERTO OF THE "ARIZONA CAPITOL TIMES." THE TUCSON CITY COUNCIL DECIDES TO GO TO COURT OVER THE STATE'S INSISTENCE THAT THE CITY'S GUN DESTRUCTION POLICY IS AGAINST THE LAW. I WANT TO GET TO THAT IN A SECOND, JEREMY, BUT LATER THIS AFTERNOON WE HEARD THAT THE ARIZONA BOARD OF REGENTS CRAFTED A LETTER TO DONALD TRUMP REGARDING THE FUTURE OF DREAMERS. SPEAK TO US ABOUT THIS?

JEREMY DUDA: THIS IS REFERRING TO STUDENTS BROUGHT TO THE COUNTRY AS SMALL CHILDREN ILLEGALLY BY THEIR PARENTS UNDER EXECUTIVE ORDER FOR PRESIDENT OBAMA WITH TEMPORARY STATUS. THERE IS HAND RINGING ABOUT WHAT TRUMP IS GOING TO DO WITH THIS. HE CAN WIPE THIS OUT. THE BOARD OF REGENTS WANTS TRUMP TO ACCOMMODATE THEM AND URGING HIM TO WORK WITH CONGRESS TO FIND SOLUTIONS. THEY DON'T WANT EXECUTIVE ORDER. THEY WANT TRUMP TO WORK WITH CONGRESS TO TAKE CARE OF THIS.

TED SIMONS: IT SOUNDS LIKE THE 850 WORD LETTER CRAFTED BY ONE OF THE REGENTS, TO ADVISE THE PRESIDENT ELECT THAT THERE IS A LEGAL WAY OUT OF THIS?

BOB CHRISTIE: THAT'S WHAT JAY SAID THIS MORNING. I TALKED TO HIM AFTER THEY ADOPTED THE LETTER. HE SAID WE HAVE TO TAKE THE POLITICS AND EMOTIONS OUT AND LOOK AT WHAT THE FACTS ARE. THE FACTS ARE THESE ARE CHILDREN BROUGHT HERE BEFORE THEY HAD THE ABILITY TO UNDERSTAND THEY WERE BREAKING THE LAW. LEGALLY, IT'S HARD TO PUNISH THEM FOR THAT UNDER OUR EXISTING LAWS. I DON'T KNOW HOW TRUE THAT IS, BUT THAT'S WHAT THEY ARE SAYING. LISTEN, THEY SHOULDN'T BE HELD ACCOUNTABLE. THEY WERE CHILDREN. THEY HAD NOTHING TO DO WITH THE FACT THAT THEY CAME TO THE UNITED STATES ILLEGALLY. THERE ARE ABOUT 240 TOTAL IN ARIZONA UNIVERSITIES, BUT 28,000 IN ARIZONA WHO HAVE THIS WORK PERMIT AND TEMPORARY DEFERRAL OF DEPORTATION UNDER BARACK OBAMA'S POLICY, 740,000 ACROSS THE COUNTRY. WHAT HAPPENS TO THOSE PEOPLE IS A BIG DEAL.

TED SIMONS: AND THESE WERE KIDS, MOST OF THEM, AND ACCORDING TO THE LETTER, THEY LACKED MEANINGFUL CAPACITY TO BREAK THE LAW IN THE FIRST PLACE.

LUIGE DEL PUERTO: THEY DIDN'T UNDERSTAND THEY WERE BREAKING THE LAW WHEN THEIR PARENTS BROUGHT THEM TO THE UNITED STATES ILLEGALLY. THE BOARD OF REGENTS HAS TRIED HARD TO PRESENT DONALD TRUMP A LEGAL GROUNDING, LEGAL ARGUMENT. BEYOND THAT, THIS IS A MORAL ISSUE FOR MANY AMERICANS. I THINK THE PUBLIC HAS SPOKEN THROUGH NUMEROUS POLLS. THEY ARE SYMPATHETIC TO THE CHILDREN. WE CAN'T PUNISH THE CHILDREN FOR THE SINS OF THEIR PARENTS.

JEREMY DUDA: THIS IS SOMETHING CONGRESS HAS BEEN TRYING TO DO. THEY WERE UNABLE TO PASS THIS THROUGH THE BUSH ADMINISTRATION, THE OBAMA ADMINISTRATION, YOU WOULD THINK IT WOULD BE COUNTERINTUITIVE TO ASK TRUMP FOR THIS CONSIDERING HIS VERY FIERY RHETORIC ON ILLEGAL IMMIGRATION. BUT IT'S HARD TO SAY. HIS STANCE SEEMS TO HAVE SOFTENED. HE'S SPOKEN SYMPATHETICALLY TOWARD THIS GROUP OF PEOPLE. UNLIKE OBAMA, HE WOULD BE ABLE TO WORK WITH A REPUBLICAN CONTROLLED HOUSE ON THIS.

BOB CHRISTIE: IF DONALD TRUMP WANTS THIS DONE, AND HE SPOKE WITH TIME MAGAZINE EARLIER THIS WEEK SAYING I WANT TO HELP THESE CHILDREN. I SYMPATHIZE WITH THEIR PLIGHT. I'M MISQUOTING HIM, BUT THAT'S THE GIST OF WHAT HE SAID. MORE IMPORTANTLY, THE REGENTS ARE WALKING A VERY THIN LINE HERE, THIS IS A REPUBLICAN LEANING STATE THAT WANTS BORDER SECURITY, HISTORICALLY VOTERS HAVE VOTED AGAINST ILLEGAL IMMIGRATION. THE BOARD TODAY SAID LISTEN, WE ARE NOT GOING TO HAVE SANCTUARY CAMPUSES WHICH UNIVERSITIES ACROSS THE COUNTRY ARE CONSIDERING ADOPTING, WHERE THEY WOULD SHIELD THEIR DACA STUDENTS FROM FEDERAL AUTHORITIES. THE UNIVERSITIES SAY, WE WILL NOT DO THAT. WE'LL OBEY THE RULE OF LAW, BUT GIVE US A WAY OUT.

JEREMY DUDA: SURE. THEY MADE A POINT OF PRAISING THE BORDER SECURITY ELEMENT OF TRUMP'S AGENDA. THEY ARE WALKING A FINE LINE. WE SUPPORT THIS, RULE OF LAW, BORDER SECURITY, WE ARE GOOD WITH THAT, BUT WE WANT YOU TO DO SOMETHING FOR THESE KIDS.

TED SIMONS: THEY ARE WALKING A FINE LINE BUT THEY ARE TRYING TO GIVE PRESIDENT ELECT TRUMP A WAY OUT TO SAY THIS IS LEGAL, THIS IS NOT A DECISION OTHERWISE.

LUIGE DEL PUERTO: AMONG THE COMPONENTS OF THIS COMPLEX AND EMOTIONAL ISSUE, THE PLIGHT OF THE DREAMERS IS SOMETHING THAT MOST PEOPLE CAN AGREE THEY ARE AMERICANS. THEY HAVE GROWN UP HERE. THEY DIDN'T WANT TO BE BROUGHT HERE. MAYBE THEY DID OR DID NOT BUT THEY DIDN'T HAVE THE CHOICE TO BEGIN WITH. THIS IS THE ONLY COUNTRY THEY KNOW. IT'S ONLY RIGHT FOR THE UNITED STATES TO GIVE THEM CITIZENSHIP. SOME PEOPLE HAVE BEEN ARGUING FOR THAT ON BOTH SIDES OF THE AISLE.

TED SIMONS: DO YOU AGREE WITH THAT? DONALD TRUMP RAN ON A FIERY RHETORIC REGARDING THIS AND HE WON.

BOB CHRISTIE: THERE IS A YOUNG WOMAN WHO IS A DREAMER WHO CRITICIZED THE BOARD TODAY. SHE SAID THANK YOU FOR WHAT YOU ARE DOING, BUT YOU NEED TO GO BIGGER. WE NEED OUR PARENTS TO STAY HERE TOO, BECAUSE WE CAN'T BE HERE WITHOUT OUR PARENTS. THEY BROUGHT US HERE, BUT THEY CAME FOR VALID REASONS. DONALD TRUMP HAS A MANDATE TO CRACKDOWN ON ILLEGAL IMMIGRATION, HE BELIEVES, AND THE VOTERS CHOSE HIM OVER SOMEONE WITH A DIFFERENT VIEW. HE HAS A MANDATE TO DO THAT. I THINK HE WILL BE STRONG ON IT. HE MAY HELP THE DREAMERS AND MAYBE THEIR PARENTS, BUT HE ALSO HAS A FINE LINE. HE'S GOING TO BUILD A BORDER WALL, CRACKDOWN THINGS HE TALKED ABOUT. COME JANUARY 20TH, WHEN HE TAKES OFFICE, WE'LL SEE.

TED SIMONS: WE'LL FIND OUT IF PRESIDENT ELECT TRUMP WILL TAKE THE BOARD'S ADVISE. LET'S GET TO TUCSON'S ORDER REGARDING THE POLICY DESTROYING GUNS. THE ATTORNEY GENERAL SAYS YOU CAN'T DO THAT AND THE CITY COUNCIL SAYS YES WE CAN.

JEREMY DUDA: THIS IS THE HILL THE CITY OF TUCSON HAVE DECIDED TO DIE ON OR FIGHT ON. THEY ARE FACING THE POTENTIAL LOSS OF A MASSIVE CHUNK OF BUDGET UNDER A LAW THAT STRIPS AWAY STATE-SHARED REVENUE FROM CITIES IF THEY VIOLENT STATE LAW. WHAT THEY HAVE DONE TO ALLEGEDLY VIOLATE STATE LAW IS THEY HAVE DESTROYED 4,000 GUNS IN VIOLATION OF A LAW PASSED A FEW YEARS AGO. A COMPLAINT WAS MADE BY THE STATE LAWMAKER TO THE ATTORNEY GENERAL. THEY ARE TAKING THEM TO THE SUPREME COURT. THEY VOWED TO FIGHT THIS. THIS IS NOT JUST ABOUT THIS POLICY BUT THE BROADER LAW AS WELL. THIS LAW STRIPPING AWAY THE MONEY WHICH ALL CITIES BELIEVE IS UNCONSTITUTIONAL AND EVERYONE IS LOOKING FOR A WAY TO PUT THE LEGAL CHALLENGE IN MOTION.

TED SIMONS: SO THERE ARE TWO FACTORS HERE. THE FIRST ONE IS THERE IS A LAW THAT SAYS CITIES CAN'T DESTROY GUNS. THE SECOND LAW IS THAT IF A LAWMAKER SAYS THE CITY IS DOING SOMETHING IT'S NOT SUPPOSED TO DO, THE ATTORNEY GENERAL HAS TO LOOK INTO IT AND INVESTIGATE.

LUIGE DEL PUERTO: THERE ARE A COUPLE OF SCENARIOS. IF THE ATTORNEY GENERAL CONCLUDES THERE HAS BEEN A VIOLATION OF STATE LAW THEY TELL THE TREASURER'S OFFICE TO WITHHOLD REVENUE FROM THE CITY OR COUNTY. IN THIS CASE, THE ATTORNEY GENERAL CONCLUDED THAT THE CITY OF TUCSON MAY VIOLATE-- IT'S NOT AN IMMEDIATE CONCLUSION THAT THEY HAVE VIOLATED BUT THEY MAY VIOLATE THE STATE STATUTE ON THE DESTRUCTION OF GUNS AND THE CITY OF TUCSON SAID WE ARE NOT VIOLATING IT. WE'LL FIGHT IT IN COURT. AS A RESULT OF THAT THE ATTORNEY GENERAL IS FORCED TO GO NOW TO THE SUPREME COURT AND SAY, YOU ARE GOING TO PENALIZE THE CITY BY TAKING THEIR SHARED REVENUE.

TED SIMONS: TUCSON SAYS WE ARE NOT VIOLATING THE STATE LAW BECAUSE THIS IS A LOCAL MATTER?

BOB CHRISTIE: CORRECT. TUCSON IS ONE OF 18 CHARTER CITIES IN ARIZONA. IT ESSENTIALLY ALLOWS THE CITY TO ADOPT AN INTERNAL CONSTITUTION THAT SAYS THIS IS HOW WE WANT THINGS TO BE DONE IN OUR CITY. THE CHARTER CITIES ARGUE THAT'S A CONSTITUTIONAL THING CREATED BY THE STATE CONSTITUTION AND THEREFORE WE HAVE MUCH GREATER POWER TO SET OUR OWN PARAMETERS, IN THIS CASE THE GUN DESTRUCTION POLICY. FOR TUCSON, THE FIRST HURDLE THEY HAVE TO GET OVER IS THE PART OF THE LAW THAT ALLOWS THE REVIEW BY THE ATTORNEY GENERAL AND IF HE FINDS IT'S LIKELY TO GO TO THE SUPREME COURT IN ORDER FOR TUCSON TO FIGHT THAT THEY HAVE TO POST A BOND OF HALF OF LAST YEAR'S REVENUE. SO TUCSON HAS TO COME UP WITH A CHECK FOR $80 MILLION AND DEPOSIT IT WITH THE SUPREME COURT BEFORE THEY CAN FIGHT IT. THEY'LL FIGHT IT OFF THE BAT. THEY'LL SAY THAT'S UNCONSTITUTIONAL. YOU CAN'T MAKE US DO THAT. WE'LL SEE.

LUIGE DEL PUERTO: THEY HAVE TO POST THE BOND. YOU ARE RIGHT. THE KEY ISSUE IS THE INDEPENDENCE OF CHARTER CITIES. THE ARIZONA COURTS HAVE SAID WHEN IT COMES TO PURELY MUNICIPAL MATTERS, THEN CHARTER CITY ORDINANCES SUPERSEDE STATE LAW. IT'S A QUESTION OF GUNS, OWNERSHIP OF GUNS, DESTRUCTION OF GUNS, THE PARTICULAR ORDINANCE IS THIS A MUNICIPAL ISSUE? IF IT IS, THEN CITY CAN DO WHAT THEY WANT. THE ATTORNEY GENERAL'S OFFICE ARGUES THAT THE STATE PROCLAIMED SEVERAL YEARS AGO THAT THE GUNS, SECOND AMENDMENT RIGHTS, IS OF STATE CONCERN. THEREFORE, THE STATE IS THE ONE THAT REGULATES THAT. YOU CAN'T JUST DO WHAT YOU WANT.

JEREMY DUDA: THE CITY OF TUCSON HAS SPENT YEARS BATTLING WITH THE STATE OF ARIZONA WHAT THEY CAN DO TO REGULATE FIREARMS THEY CLAIM IS NOT A MATTER OF STATEWIDE CONCERN. THE STATE HAS SAID THEY DON'T HAVE THE RIGHT TO DESTROY GUNS AND AMMUNITIONS. TUCSON HAS TRIED TO FIND CREATIVE WAYS AROUND THIS LIKE REQUIRING BACKGROUND CHECKS AT GUN SHOWS IF THEY ARE AT THE CIVIC CENTER WHICH IS OWNED BY THE CITY WHICH IS THE ONLY PLACE IN TOWN THEY HAVE THESE. THIS IN MANY WAYS IS THE CONTINUATION OF A VERY LONG FIGHT AND BECAUSE OF THE NEW LAW, THIS IS A NEW ONE THEY HOPE TO RETURN TO.

TED SIMONS: IF THEY ARE FORECASTING $176 MILLION IN STATE-SHARED REVENUE FOR TUCSON THIS YEAR, IF THAT IS TO GO AWAY, THAT'S A TOUGH FIGHT TO LOSE.

BOB CHRISTIE: THAT IS A HUGE FIGHT TO LOSE. THERE IS A WAY OUT OF IT FOR TUCSON. IF THE SUPREME COURT DECIDES THEY ARE VIOLATING STATE LAW AND ORDERS THE TREASURER TO WITHHOLD REVENUE, THE CITY COUNCIL CAN COME TOGETHER AND IN ONE VOTE PULL BACK THE GUN DESTRUCTION THING AND THE MONEY STARTS FLOWING AGAIN.

LUIGE DEL PUERTO: NOT ONLY THAT, THE STATE LAW SAYS IF THE STATE SHARED REVENUE HAS BEEN OBLIGATED TOWARD BOND, DEBT SERVICING, IN TUCSON AND THE MONEY HAS BEEN FLOWING TO A CERTAIN OBLIGATION, THE CITY DOESN'T LOSE THE MONEY. THE STATE LAW SAYS YOUR MONEY IS SAFE. IT'S PLEDGED TO A DEBT SERVICING FOR EXAMPLE.

JEREMY DUDA: AS BOB MENTIONED, ALL THEY HAVE TO DO TO GET THE MONEY BACK, THE LAW SAYS THEY CAN REPEAL THE POLICY. THEY HAVE SUSPENDED IT, THEY HAVE TEMPORARILY SUSPENDED IT, BUT THEY HAVE NOT REPEALED IT. THEY ARE OBVIOUSLY LOOKING FORWARD TO HAVING THIS FIGHT.

BOB CHRISTIE: IF TUCSON WANTS TO STAND ON PRINCIPLE, AND THEY SAY WE ARE NOT DOING IT NO MATTER WHAT THE SUPREME COURT SAYS, ALL OF THE REST OF THE CITIES IN THE STATE GET TO SHARE IN THAT MONEY.

TED SIMONS: DES WORKERS, MORE THAN A COUPLE HUNDRED WANT THEIR JOBS BACK. THE GOVERNOR IS NOW SAYING BY YEAR'S END WE'LL FIND OUT? HOW'S THIS WORK?

JEREMY DUDA: HOW IT WORKS HAS ALWAYS BEEN A LITTLE MYSTERIOUS, BUT IN RESPONSE TO NOW FORMER DES DIRECTOR TIM JEFFRIES FIRING UPWARDS OF 500 PEOPLE FOR DUBIOUS REASONS, THE GOVERNOR SET UP A HOT LINE THAT THE PEOPLE CAN CALL BACK TO TRY TO GET THEIR JOB BACK IF THEY WERE THEY WERE FIRED FOR UNFAIR OR ILLEGAL REASONS. ABOUT 220 HAVE DONE SO AND BY THE END OF THE YEAR, THEY'LL GET THEIR ANSWER. I'M NOT SURE WHAT THEY'LL DO WITH THE PEOPLE. YOU HAVE TO PRESUME THE JOBS HAVE BEEN FILLED. IN MOST CASES THE JOBS ARE NOT VACANT. I ASKED THE GOVERNOR AND HE SAID THERE ARE OTHER POSITIONS IN STATE GOVERNMENT, MAYBE WE CAN FIND SOMETHING ELSE FOR THEM.

TED SIMONS: THE DEPARTMENT OF ADMINISTRATION IS LOOKING OVER THESE CASES RIGHT NOW. IS THIS A WISE MOVE BY THE GOVERNOR TO AVOID WHAT COULD BE A HEFTY CLASS ACTION SUIT?

BOB CHRISTIE: ABSOLUTELY, THE GOVERNOR HAD TO ACT AFTER BASICALLY IGNORING THE SNOWBALL FOR THE LAST YEAR. ALL OF US AROUND THE TABLE, AND THE REPUBLICANS, ALL OF THE MEDIA THAT COVERS THE LEGISLATION HAS BEEN WRITING ABOUT DES FIRINGS FOR A YEAR AND A HALF NOW AND THE GOVERNOR WAS TONE DEAF TO IT. HE KEPT SUPPORTING JEFFRIES AND IT FINALLY GOT TO THE POINT WHERE HE HAD TO ACT. THEN THE DOA GOES IN THERE AND SAYS THEY WEREN'T FOLLOWING PROCEDURES FOR FIRING PEOPLE. IN BOTH PRIVATE AND PUBLIC PRACTICES, THERE IS A PROGRESSIVE DISCIPLINE. IF TED COMES TO WORK LATE I TELL HIM DON'T DO THAT ANYMORE. AFTER THREE TIMES I WRITE YOU UP FORMALLY AND THE FOURTH TIME YOU ARE GONE. THAT DIDN'T HAPPEN AT DES. THAT DID NOT HAPPEN AT DES. IF THE DIRECTOR GOT UPSET FOR SOMETHING, YOU WERE GONE THAT DAY FOR WHATEVER REASON. THAT VIOLATES THE STATE'S OWN POLICIES BECAUSE A LOT OF THEM ARE OLDER AND MINORITIES, A CLASS ACTION CAN BE FORMED.

LUIGE DEL PUERTO: I THINK JEFFRIES TERMED IT SAME DAY EXIT WHICH DUCEY ALSO GAVE HIM.

TED SIMONS: HE GOT THE SAME THING HIMSELF.

LUIGE DEL PUERTO: BUT JEREMY IS RIGHT. THE ISSUE HERE IS WHAT DO YOU DO TO THE PEOPLE THAT LOST THEIR JOBS AND THEIR POSITIONS ARE FILLED OR ELIMINATED? PRESUMABLY, THEY'LL GET A CALL FROM THE GOVERNOR OR THE STATE BY THE END OF THE YEAR LETTING THEM KNOW WHAT'S GOING TO HAPPEN. WHAT IS GOING TO HAPPEN, WE DON'T KNOW.

JEREMY DUDA: THE IDEA IS TO KEEP YOUR EYE ON THE AGENCY. THIS HAS BEEN GOING ON AND REPORTED OVER AND OVER AGAIN HOW MANY PEOPLE WERE FIRED, A LOT OF ALLEGATIONS AGAINST DIRECTOR JEFFRIES AND GOVERNOR DUCEY STOOD BY HIM UNTIL A FEW WEEKS AGO WHEN THINGS GOT SO OUT OF HAND HE HAD NO CHOICE BUT TO FORCE HIM OUT.

LUIGE DEL PUERTO: EVEN NOW THE GOVERNOR'S OFFICE IS FORCED TO CREATE A NEW REVIEW PROCESS. BEFORE THE AGENCY FIRES AN EMPLOYEE, THE DEPARTMENT OF ADMINISTRATION, THE H. R. DEPARTMENT, THEY ARE SUPPOSED TO REVIEW THE CASE AND MAKE A RECOMMENDATION THE AGENCY HAD THAT SAYS WE DON'T AGREE WITH THIS FIRING OR WE DO AND AT THE END OF THE DAY THE AGENCY DIRECTOR GETS THE FINAL WORD.

JEREMY DUDA: REALLY, THAT SHOULD HAVE BEEN HAPPENING UNDER THE PERSONNEL REFORM LAW FROM 2012 THAT ALLOWED JEFFRIES TO DO THE FIRING WITHOUT PROGRESSIVE DISCIPLINE, THEY WERE SUPPOSED TO RUN IT BY ADOA IN THE FIRST PLACE BUT THEY HAD NO AUTHORITY BUT TO LOOK OVER IT TO SAY I AGREE OR DON'T BUT NO AUTHORITY TO DO ANYTHING. THIS MAY SHOW POTENTIAL FLAWS OF THE LAW PASSED A FEW YEARS AGO UNDER GOVERNOR BREWER.

TED SIMONS: SPEAKING OF DUCEY FOLKS THAT CAN'T SEEM TO HOLD ON TO THEIR POSITION, THE HEAD OF THE ARIZONA MEXICO COMMISSION, THE PRESIDENT THERE RESIGNS. WHAT WAS THAT ALL ABOUT?

BOB CHRISTIE: IT'S INTERESTING, YOU KNOW. HE RESIGNED OF HIS OWN VOLITION WHICH IS WHAT WE HEAR OF ALL APPOINTEES WHEN THEY LEAVE, THAT THEY'VE RESIGNED. DAVID FARCA WHO RAN THIS AS A QUASI STATE AGENCY DESIGNED TO IMPROVE BUSINESS COMMUNICATION, TRADE AGREEMENTS WITH MEXICO. IN THE BACKGROUND OF ALL OF THIS, HE HAS BEEN WRAPPED UP IN A CONSUMER FRAUD LAWSUIT. HE RUNS AN INTERIOR DESIGN COMPANY. THERE WAS A DISPUTE WHERE ONE OF HIS CLIENTS ACCUSED HIM OF NOT FOLLOWING THROUGH ON THE CONTRACT ALL THE WAY. HE SAYS IT HAD NOTHING TO DO WITH IT. IT WAS TIME TO LEAVE. WHEN THERE ARE TWO THINGS, AS REPORTERS, REGARDLESS OF WHAT'S SAID BY THE GOVERNOR'S OFFICE AND THE INDIVIDUAL THAT SAID IT WAS TIME TO MOVE ON, YOU WONDER ABOUT THE EXIT THERE.

TED SIMONS: WE HAD THE CONSUMER FRAUD LAWSUIT. HE WAS ALSO FIRED BY A LOCAL SOCCER CLUB FOR SOME REASON…

LUIGE DEL PUERTO: IT'S NOT CLEAR FOR WHAT REASON HE WAS FIRED FOR. HE WAS THERE FOR A SHORT TIME LIKE A WEEK OR SOMETHING AND THEN HE WAS FIRED. THERE HAVE BEEN A COUPLE OF REALLY BAD HEADLINES FOR HIM, AND IT'S HARD NOT TO BELIEVE THOSE HEADLINES ARE NOT THE ONES THAT CAUSED HIM TO RESIGN HIS POSITION. IN THE CASE OF, FOR EXAMPLE, THE FORMER HEAD OF THE STATE LOTTERY, THERE WERE A COUPLE OF BAD HEADLINES THERE, AND HE HAD RESIGNED, SAME IS TRUE WITH THE FORMER HEAD OF THE JUVENILE CORRECTION DEPARTMENT, COUPLE OF BAD HEADLINES. THEY ALL VOLUNTEERED TO RESIGN. IT'S ONLY IN THE CASE OF TIM JEFFRIES WHERE THERE WERE SEVERAL BAD HEADLINES AND FOR A WHILE.

TED SIMONS: SEVERAL TO BE SURE. REGARDLESS OF WHETHER YOU RESIGN OR HAVE A SAME DAY EXIT AS IT'S TERMED, YOU HAVE THE D.E.S. DIRECTOR, JUVENILE CORRECTION, LOTTERY DEPARTMENT, NOW YOU HAVE THE ARIZONA MEXICO COMMISSION, PEOPLE ARE LEAVING. WHAT IS GOING ON?

JEREMY DUDA: IT'S TAKEN ALL TOGETHER, IT DOESN'T SPEAK WELL FOR THE PEOPLE DUCEY PICKED TO RUN THE ENTITIES. WITH DAVID FARCA I THINK IT WORTH NOTING THE ALLEGATIONS AGAINST HIM HAVE NOTHING TO DO WITH OFFICIAL DUTIES. UNLIKE THE OTHER THREE FOLKS THAT EXITED IN THE DAY FOR REASONING HAVING TO DO WITH THEIR JOB DUTIES, THIS IS UNRELATED IN HIS PERSONAL BUSINESS, BUT A BAD HEADLINE IS STILL A BAD HEADLINE. AND DUCEY RESPONDED TO THAT MAYBE A LITTLE MORE QUICKLY THAN HE HAD IN SOME OTHER RECENT CASES.

TED SIMONS: GOVERNOR'S OFFICE MENTIONING THEY THOUGHT FARCA'S LEADERSHIP HAS BEEN CRUCIAL AS FAR AS THE COMMISSION S CONCERNED.

BOB CHRISTIE: THE GOVERNOR IS PUBLICLY SUPPORTING HIM SAYING THERE IS NO NEXUS BETWEEN THE HEADLINES YOU SAW AND THE REASON HE'S LEAVING. AND MR. FACRA SAYS THE SAME THING AND AS SUSPICIOUS PEOPLE TRAINED TO BE --

JEREMY DUDA: THE GOVERNOR'S OFFICE DIDN'T HAVE AS KIND WORDS FOR THESE OTHER AGENCIES AS THEY WERE ON THEIR WAY OUT THE DOOR, THERE MIGHT BE SOMETHING TO THAT, IT'S WORTH BEING A LITTLE SUSPICIOUS ALL THE TIME.

TED SIMONS: THE GOVERNOR'S OFFICE HASN'T HAD KIND WORDS OF THE STATE TREASURER, JEFF DEWIT. THAT'S ONE OF THE REASONS WHY DEWIT HAS BASICALLY SAID I'M NOT RUNNING FOR RE-ELECTION. HE WANTS TO GET OUT OF HERE. NOW HE'S CHANGING HIS TUNE A LITTLE BIT HERE.

BOB CHRISTIE: MR. DEWITT IS IN A VERY INTERESTING POSITION RIGHT NOW. HE'S ONE OF THE FIRST SUPPORTERS FOR DONALD TRUMP IN THE STATE, THE MOST VOCAL. HE RAN AGAINST THE INSIDE OF THE REPUBLICAN PARTY. THIS COMES AFTER LAST YEAR WHEN HE RAN AGAINST PROP 123 AND BUTTED HEADS WITH THE GOVERNOR. EVERYONE THOUGHT IT WAS CAREER SUICIDE FOR JEFF DEWIT TO HOOK HIMSELF UP WITH DONALD TRUMP .BUT HOLY TOLEDO, DONALD TRUMP WINS AND NOT ONLY WAS DEWIT SHARING DONALD TRUMP'S ARIZONA PACKAGE, BUT IN JUNE, HE BECAME COO, ESSENTIALLY CFO, OF THE ENTIRE TRUMP CAMPAIGN. HE IS VERY CLOSE TO DONALD TRUMP. HE SAID HE WASN'T GOING TO RUN AGAIN. IF JEFF DEWITT WANTS A JOB IN PUBLIC SERVICE, HE CAN MAKE A PHONE CALL AND HAVE A BIG SUPPORTER HELP HIM.

TED SIMONS: DO YOU THINK HE WILL RUN AS TREASURER OR SOMETHING ELSE?

LUIGE DEL PUERTO: THE FACT OF THE MATTER, HE CAN PICK WHAT HE WANTS TO RUN FOR. IF DONALD TRUMP SAYS I'M WITH YOU, I'LL TWEET AGAINST YOUR OPPONENT, THAT CHANGES THE SITUATION FOR WHOEVER IS IN THE OFFICE THAT JEFF DEWITT MAY BE TARGETING. SURE, HE CAN RUN FOR STATE TREASURER. TOM FROM THE CORPORATION COMMISSION HAS FILED TO RUN FOR THE OFFICE. CERTAINLY JEFF DEWITT WOULD RUN FOR STATE TREASURER OR HE MIGHT BECOME MORE AMBITIOUS AND RUN FOR GOVERNOR'S OFFICE OR MAYBE MORE AMBITIOUS AND RUN FOR THE U.S. SENATE.

TED SIMONS: RUN FOR THE GOVERNOR'S OFFICE. BUT WE ALREADY HAVE A REPUBLICAN GOVERNOR.

JEREMY DUDA: WE DO AND ONE JEFF DEWITT DOES NOT GET ALONG WITH WELL. THERE IS AN EXTRAORDINARY AMOUNT OF FRICTION BETWEEN THE GOVERNOR'S OFFICE AND THE TREASURER'S OFFICE. JEFF DEWITT PROTESTED PROP 183. HE WOULDN'T TAKE THE DOUGHNUT AND THAT STUFF. I ASKED HIM IF HE WOULD RUN FOR THE PRIMARY, DIDN'T SEEM LIKE SOMETHING HE WAS INTERESTED IN BUT WITH THE BACKING OF TRUMP, TRUMP HAS AN AXE TO GRIND WITH FLAKE. FLAKE WAS VOCALLY AGAINST HIM, TALKED A LOT OF TRASH TO HIS FACE EVEN. IF HE WANTED TO RUN, DONALD TRUMP SAID GO AGAINST FLAKE, YOU HAVE THE RESOURCES AND BULLY PULPIT OF ME, IT HAS TO BE AN ENTICING OPTION.

TED SIMONS: JEFF DEWIT, MR. WILD CARD ALL OF A SUDDEN.

BOB CHRISTIE: JEFF DEWIT IS IN A VERY INTERESTING PLACE POLITICALLY RIGHT NOW. HE CAN BASICALLY WRITE HIS OWN TICKET, I BELIEVE. I TALKED TO HIM. HE SAID I HAVE BEEN OFFERED GOOD JOBS IN WASHINGTON. MAYBE -- WHO KNOWS WHAT COULD HAPPEN. HE WILL NOT DEFINITIVELY SAY WHETHER HE WILL TAKE A JOB WITH ADMINISTRATION, WHETHER HE WILL RUN FOR REELECTION OR NOT. LIKE I SAID, HE'S IN A GOOD POSITION.

JEREMY DUDA: I THINK WE ALL ASSUMED THE SECOND TRUMP WON THE ELECTION, WE STARTED FIGURING OUT WHICH DOMINOES WOULD BE FALLING HERE IN ARIZONA AND ASSUMED DEWIT WOULD BE ON A PLANE TO WASHINGTON. NOW FROM WHAT HE TOLD ME AND OTHER FOLKS, IT SEEMS HE'S NOT THAT ENTHUSIASTIC OF GOING THERE. YOU HAVE TO IMAGINE HE CAN GET ALMOST WHATEVER HE WANTS WITHIN REASON FROM THE TRUMP ADMINISTRATION. HE WAS THE FIRST STATEWIDE ELECTED OFFICIAL IN THE COUNTRY TO ENDORSE TRUMP. BOB MENTIONED HE'S BEEN LEADING CAMPAIGN EFFORTS OUT HERE.

TED SIMONS: WE SEE THE PHOTO OF THUMBS UP, THUMBS UP.

LUIGE DEL PUERTO: AND LIKE I MENTIONED EARLIER, I THINK ONE TWEET FROM DONALD TRUMP FOR DEWITT WOULD CHANGE A LOT OF THINGS.

TED SIMONS: WE HAVE TO STOP IT RIGHT THERE. THANKS FOR JOINING US. MONDAY ON "ARIZONA HORIZON," REPUBLICAN U.S. REPRESENTATIVE-ELECT ANDY BIGGS TALKS ABOUT HIS PLANS ONCE HE TAKES OFFICE IN JANUARY, AND WE'LL LEARN ABOUT THE STATE SUPERINTENDENT OF PUBLIC INSTRUCTION'S NEW EDUCATION FUNDING-PLAN. THAT'S MONDAY AT 5:30 AND 10, ON THE NEXT" "ARIZONA HORIZON." TUESDAY: CONGRESSMAN RUBEN GALLEGO JOINS US IN-STUDIO TO DISCUSS POSSIBLE CONGRESSIONAL ACTION UNDER THE UPCOMING TRUMP ADMINISTRATION. WEDNESDAY: COMEDIAN YAKOV SMIRNOFF GETS SERIOUS ABOUT COMEDY. THURSDAY: PHOENIX MAYOR GREG STANTON JOINS US TO DISCUSS THE LATEST CITY ISSUES. AND FRIDAY: IT'S ANOTHER EDITION OF THE JOURNALISTS' ROUND TABLE. THAT'S IT FOR NOW. I'M TED SIMONS. THANKS FOR JOINING US. YOU HAVE A GREAT EVENING, AND A GREAT WEEKEND.
SPOTLIGHT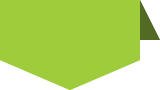 STAY in touch
with
azpbs.
org
!
Subscribe to Arizona PBS Newsletters: