Join us as three local journalists bring you up to date on the news of the week.
Transcript:
GOOD EVENING AND WELCOME TO ARIZONA HORIZON'S JOURNALISTS' ROUNDTABLE. I'M RICK DEBRUHL. JOINING US TONIGHT: MARY JO PITZL OF THE "ARIZONA REPUBLIC." HOWARD FISCHER OF THE "CAPITOL MEDIA SERVICES." AND LUIGE DEL PUERTO OF THE "ARIZONA CAPITOL TIMES." EARLIER THIS WEEK U.S. REPRENSENTATIVE PAUL GOSAR SAID HE WAS CONSIDERING A RUN AGAINST SENATOR JEFF FLAKE IN THE NEXT ELECTION. A FEW DAYS LATER, HE APPARENTLY CHANGED HIS MIND.

PAUL GOSAR: WE ARE CURRENTLY PULLING SIGNATURES TO RERUN IN DISTRICT FOUR, A GREAT DISTRICT. I'M HUMBLED TO REPRESENT THE DISTRICT. WE MAY DISAGREE WITH SENATOR FLAKE ON SOME ISSUES, BUT WE AGREE WITH OTHER ISSUES LIKE WATER AND LAND AND THINGS LIKE THAT. WE ARE BUSY PULLING SIGNATURES FOR DISTRICT FOUR TO LOOK AT THAT.

RICK DEBRUHL: HE DIDN'T OFFICIALLY SAY HE WASN'T RUNNING FOR SENATE, BUT HE SAID HE'S RUNNING FOR CONGRESS RIGHT NOW.

LUIGE DEL PUERTO: WHAT HAPPENED IS CONGRESSMAN GOSAR SPEAKS TO OUR REPORTER JEREMY DUDA- JEREMY WAS COVERING THE STATE REPUBLICAN PARTY ORGANIZATIONAL MEETING ON SATURDAY AND GOSAR SAID PEOPLE ARE NOT HAPPY, AND THEY'VE ASKED ME TO, SO WE'LL CONSIDER IT. THE STORY THEREFORE THAT HE'S CONSIDERING RUNNING AGAINST JEFF FLAKE, A FEW DAYS LATER, HE POSTED ON HIS CAMPAIGN SITE SAYING HE'S RUNNING FOR REELECTION.

HOWARD FISCHER: GOT A COUPLE OF THINGS -- [OFF MIC] USUALLY IT'S GENERATED BY THEIR OWN LEFT HAND. A LOT OF FOLKS CLEARING THE WAY IF THERE'S GONNA BE A CHALLENGE TO JEFF FLAKE BY SOMEONE LIKE JEFF DEWITT.

RICK DEBRUHL: BUT WE ALREADY HAVE KELLY WARD IN THE RACE.

HOWARD FISCHER: KELLY MAY OR MAY NOT STAY. IF ITS DEWITT AND WARD AGAINST FLAKE, YOU SPLIT IT THREE WAYS, CONSERVATIVES HAVE TO DECIDE DO THEY WANT A SINGLE CHALLENGER, AND KELLY BE FLAGGED OFF. THAT'S CRUCIAL.

RICK DEBRUHL: IS THIS A CASE OF HIM SAYING THIS ISN'T THE BEST THING FOR ME OR I DON'T THINK I COULD WIN?

MARY JO PITZL: PROBABLY HE GOT SOME INDICATION THAT HE WOULD FAIR BETTER IN A RERUN FOR DISTRICT FOUR OPPOSED TO A STATEWIDE RACE. I DON'T THINK HE'S WELL KNOWN STATEWIDE. THERE ARE ATTEMPTS TO FIND OUT WHAT IS THE PLAYING FIELD AGAINST FLAKE. IT WILL BE A MID-TERM ELECTION, A LOT DEPENDS ON HOW THE TRUMP PRESIDENCY IS GOING. HE'S BEEN WITH THE PRESIDENT ON THINGS AND NOT ON OTHER THINGS. WHERE WILL HIS OPPOSITION COME FROM? WILL IT COME FROM THE RIGHT OR LEFT?

HOWARD FISCHER: THE PRIMARY IS IMPORTANT. IT WOULD BE HARD FOR A DEMOCRAT TO WIN THERE UNLESS THE REPUBLICANS NOMINATE SOMEONE OFF THE EDGE, KELLY WARD, SORRY. THIS REALLY DOES BECOME THE ELECTION.

RICK DEBRUHL: A MOMENT AGO WE WERE TALKING ABOUT FLAKE BEING FOR AND AGAINST THE TRUMP ADMINISTRATION. WITH THE BAN LAST WEEK HE SAID I POSE IT. WE HEARD FROM EVERYONE WITH THE EXCEPTION OF CONGRESSMAN DAVID SCHWEIKERT. HE WAS QUIET ON THE ISSUE.

LUIGE DEL PUERTO: THIS IS SOMETHING YOU CAN SAY, THAT WAS A MOMENTOS EVENT. EVERYONE SAID SOMETHING ABOUT IT BUT DAVID SCHWEIKERT WAS SILENT. WE CALLED AND E-MAILED HIS OFFICE AND THEY REFUSED TO COMMENT. WHAT THAT TELLS YOU, I THINK IF HE WAS TO COME OUT, HE WOULD SAY THIS IS NOT A GOOD THING YOU ARE DOING. HE WANTED TO BE SURE IF HE DID THAT HE WAS IN FOR IT ALL THE WAY BECAUSE HE WOULD BE SETTING HIMSELF UP AGAINST DONALD TRUMP.

RICK DEBRUHL: DOES IT HURT HIM TO HAVE SILENCE?

HOWARD FISCHER: NO, NO, NO. THAT'S BETTER. WE HAVE LAWMAKERS THAT VOTE ONE WAY WHEN THE BILL COMES UP ONE WAY AND ANOTHER WAY ANOTHER TIME AND THEY CAN SAY I WAS FOR IT BEFORE I WAS AGAINST IT SO TO SPEAK.

MARY JO PITZL: SCHWEIKERT HAS A RESPONSIBILITY WHETHER HE'S RUNNING FOR THE SENATE OR REELECTION IN HIS DISTRICT. THE QUESTION IS HOW LONG CAN HE BE SILENT? AND WHY IS HE SO HARD TO FIGURE OUT?

RICK DEBRUHL: IN THE CURRENT NEWS CYCLE YOU ONLY SEEM TO HAVE TO GO FOR A DAY OR TWO AND EVERYBODY'S FORGOTTEN IT AND MOVED ON.

MARY JO PITZL: THE SUBJECT CHANGES HOURLY.

HOWARD FISCHER: AND THAT MAY BE THE THING. IF SOMEONE A YEAR AND A HALF FROM NOW LOOKS FOR WHERE HE WAS ON THIS ISSUE, YOU CAN'T USE IT AGAINST HIM.

LUIGE DEL PUERTO: YOU HAVE SEEN REPUBLICAN POLITICIANS, REPUBLICAN LAWMAKERS TRY TO WALK A FINE LINE, NOT WANTING TO GO OUT SWINGING AGAINST DONALD TRUMP, BUT ALSO NOT WANTING TO SEEM LIKE THEY HAVE NOT HEARD WHAT PEOPLE HAVE HAD TO SAY. THEY DON'T CARE ABOUT THE MORAL OR ETHICAL ISSUE OF THE REFUGEE PROGRAM. MCSALLY, FOR INSTANCE, SHE DODGED THE DONALD TRUMP ISSUE DURING THE CAMPAIGN BUT FINALLY SAID WE HAVE TO DO VETTING, BUT AT THE SAME TIME, WE CAN'T STOP PEOPLE THAT ALREADY HAVE GREEN CARDS LIVING IN THE UNITED STATES FROM COMING BACK TO THEIR HOMES.

RICK DEBRUHL: YOU MENTION REFUGEES. WE HAVE A LOT OF TOPICS TO SQUEEZE IN HERE TODAY. THERE IS TALK AT THE LEGISLATURE ABOUT A BILL TO PENALIZE CHARITIES THAT HELP REFUGEES WHEN THEY ARRIVE IN THE UNITED STATES.

HOWARD FISCHER: YOU HAVE TO UNDERSTAND THAT ARIZONA PARTICIPANTS WITH OTHER STATES IN A REFUGEE RESETTLEMENT PROGRAM. THEY GET FEDERAL MONEY TO HELP PEOPLE FIND JOBS, LEARN ENGLISH, FIND PLACES TO LIVE. AFTER THE PARIS BOMBINGS, DOUG DUCEY SAID, I DON'T WANT ANYMORE REFUGEES. FOUND OUT YOU CAN'T STOP IT. YOU CAN GET OUT OF THE PROGRAM, BUT THEY KEEP COMING. HER SOLUTION IS FAMILY SERVICES AND ARIZONA CATHOLIC CHARITIES, WE'LL FINE THEM A THOUSAND DOLLARS FOR ANY REFUGEE PER DAY FOR ANYONE THEY HELP RELOCATE WHICH IS BASS ACKWARDS BECAUSE THEY ARE HERE. YOU ARE GOING TO TELL CATHOLIC CHARITIES HELPING PEOPLE THAT ARE ALREADY HERE TOLD THEY CAN'T COME HERE.

RICK DEBRUHL: POLLS TAKEN LAST WEEK SHOW AMERICANS WANT TO CONTROL THIS. AND IF THAT'S A WAY TO CONTROL THIS, ISN'T THAT A STEP?

LUIGE DEL PUERTO: THE FACT OF THE MATTER, IMMIGRATION IS A FEDERAL ISSUE. THE FEDS CAN DECIDE WHERE TO SEND THE REFUGEES. IF WE SAY WE WANT THEM OR DON'T WANT THEM, WHETHER WE COOPERATE OR NOT, THE FEDS DECIDE ALL OF THESE THINGS.

MARY JO PITZL: RIGHT. YOU SAY THERE IS TALK AT THE CAPITOL BUT REALLY THE TALK IS OUTSIDE OF THE CAPITOL. EVEN SENATOR BURGESS SAYS THIS BILL ISN'T GOING ANYWHERE. IT'S FOR DISCUSSION. AND THESE FINES WOULD ONLY HAPPEN IF THE STATE SUSPENDED ITS PARTICIPATION IN THE REFUGEE RESETTLEMENT PROGRAM. BUT SINCE ITS NOT GOING TO ADVANCE, THIS IS ALL A THINKING EXERCISE.

RICK DEBRUHL: SO WHAT IS THE PURPOSE OF THE BILL?

MARY JO PITZL: TO STIR THE POT. AND SHE THINKS ITS WELL PAST TIME ARIZONA SAT DOWN AND TALK ABOUT WHAT ARE WE TAKING ON IN OUR SOCIETY AND IN OUR GOVERNMENT OBLIGATIONS FOR REFUGEES. THE FEDERAL MONEY IS TIME-LIMITED. YOU ARE A REFUGEE, YOU GET FEDERAL MONEY PASSED ON THROUGH THE STATE. THAT ENDS AFTER A WHILE. I SUPPOSE AFTER THAT, YOU CAN QUALIFY IF YOU MEET THE CRITERIA FOR OTHER PROGRAMS FUNDED BY GOVERNMENT. SHE WANTS TO LOOK AT THAT. SHE THINKS WE ARE SPENDING TOO MUCH MONEY ON THAT. I DON'T THINK THAT'S GOING TO HAPPEN.

HOWARD FISCHER: IF YOU WANT TO HAVE THE DISCUSSION, THE FIRST HALF OF THE BILL, SUSPEND OUR PARTICIPATION WITH THE FEDS, FINE, BUT THEN TO SAY TO GET YOUR ATTENTION, I'M GOING TO IMPOSE FINES. THIS MAY GET A HEARING, BUT IN TERMS OF IT GOING ANYWHERE REALISTICALLY, I DON'T EVEN SEE THE GOVERNOR SUPPORTING IT-- IT SEEMS ARIZONA ALREADY HAS A REPUTATION TO LIVE DOWN. GOING BACK TO THE OTHER STUFF DEALING DISCRIMINATION AGAINST MINORITIES, GAYS AND EVERYTHING ELSE. THIS ISN'T THE KIND OF HEADLINES WE NEED.

LUIGE DEL PUERTO: DON SHOOTER WHO IS A REPRESENTATIVE FROM YUMA.HE'S A CO-SPONSOR OF THIS BILL. AND I TALKED TO HIM AND SAID DON, HELP ME UNDERSTAND WHY YOU WANT TO PENALIZE THE GROUPS DOING THE LORD'S WORK? THEY ARE FAITH BASED ORGANIZATIONS. THEY THINK THIS IS WHAT THEIR FAITH MANDATES THEM TO DO. WHY ARE YOU PENALIZING THEM? HE SAID I WOULD BE MORE CHARITABLE IF I WAS WRITING THE BILL, BUT HE BELIEVES THERE NEEDS TO BE A BETTER VETTING PROCESS OF PEOPLE COMING IN. HE AGREES WITH TRUMP'S BAN ON THE REFUGEE PROGRAM.

HOWARD FISCHER: THAT'S FINE. BUT THAT DEALS WITH THE FEDERAL GOVERNMENT. THAT'S EXACTLY IT. IF TRUMP HAS A WAY OF EXTREME VETTING, FINE. THERE IS NOTHING THE STATE CAN DO. THE FEDERAL GOVERNMENT CAN PLACE PEOPLE HERE. ASSUME THEY PUT PEOPLE IN NEW MEXICO. THEY CAN'T BE STOPPED AT THE BORDER UNLESS YOU PUT THE NATIONAL GUARD AT THE BORDER TO STOP THEM FROM DOING IT.

RICK DEBRUHL: EARLIER THIS WEEK IN THE YELLOW SHEET, WHICH YOU EDIT LUIGE, THERE WAS AN ARTICLE ABOUT DOUG DUCEY AND A COMMENT HE MADE SAYING HE ADVISED THE TRUMP ADMINISTRATION TO STICK TO THE THINGS THE FEDERAL GOVERNMENT IS RESPONSIBLE FOR, FOREIGN POLICY, LEAVING EVERYTHING ELSE TO THE STATES. THE STATES ARE MIXING INTO THE CITIES TELLING THEM WHAT TO DO. MIXED MESSAGE?

LUIGE DEL PUERTO: THERE IS CRITICISM THAT THE STATE GOVERNMENT, THE REPUBLICAN LED STATE GOVERNMENT IS HAVING A DOUBLE STANDARD SAYING THE FED SHOULDN'T TELL US WHAT TO DO OR KEEP TO THE MEASURING OF THINGS ALLOWING US TO DEAL WITH EDUCATION, HEALTHCARE, ALL THAT STUFF. ON THE OTHER HAND THEY PASSED A LAW SAYING IF YOU DON'T FOLLOW THE STATE LAWS, THEN WE ARE GOING TO TAKE AWAY YOUR STATE REVENUE, SO THERE IS VALIDITY TO THE CRITICISM THAT THERE IS A DOUBLE STANDARD. WHAT YOU WILL HEAR FROM REPUBLICANS IS THE ARGUMENT THAT THE RELATIONSHIP BETWEEN THE STATE AND FEDERAL GOVERNMENT IS DIFFERENT THAN THAT OF THE STATE AND CITIES. CITIES ARE POLITICAL SUBDIVISIONS OF THE STATE. THE STATES HAVE SOVEREIGNTY. THEY ARE INDEPENDENT STATES.

HOWARD FISCHER: THAT GOES TO THE THEORY THAT THE STATES CREATED THE FEDERAL GOVERNMENT.

RICK DEBRUHL: NO ONE REFERS TO CITY'S RIGHTS, WE ALWAYS TALK ABOUT STATE'S RIGHTS.

HOWARD FISCHER: THERE ARE CHARTER CITIES THAT HAVE THE CONSTITUTIONAL RIGHT TO LEAD THEIR OWN DESTINY. AND THAT'S WHERE THE FIGHT IS BEING FOUGHT RIGHT NOW OVER THE TUCSON GUN ORDERS.

MARY JO PITZL: WE HAVE SOME CITIES IN ARIZONA OLDER THAN ARIZONA. THEY HAVE BEEN AROUND LONGER: IT'S A POWER CONTROL. I MARVEL AT THE PEOPLE THAT ARE CITY COUNCIL PEOPLE STANDING UP FOR THEIR CITY OR TOWN, THEN MOVE TO THE LEGISLATURE AND ALL OF A SUDDEN IT'S A BIG BAD TO THE TOWNS.

HOWARD FISCHER: THERE IS ONE OTHER PIECE OF THIS YOU HAVE TO UNDERSTAND. A LOT OF DOUG'S COMMENTS WERE AT A RETREAT THE KOCH BROTHERS HOLD ON A REGULAR BASIS; A BEAUTY CONTEST. DOUG WAS ONE OF THE THREE GOVERNORS THERE. THE AUDIENCE WAS THE KOCH BROTHERS THAT WANT STUFF AT THE STATE LEVEL WHERE THEY HAVE MORE CONTROL. THIS WAS PERHAPS OUR GOVERNOR KISSING THE RINGS OF THE KOCH BROTHERS, WE WON'T ASK WHAT POCKET THOSE RINGS WERE IN.

RICK DEBRUHL: WE ARE GOING TO TAKE A QUICK BREAK. WE'LL TALK ABOUT WHAT COULD BE A MAJOR CHANGE TO THE WAY COURTS ARE STRUCTURED OUT WEST. WE'LL TALK ABOUT THAT IN JUST A MINUTE.

RICK DEBRUHL: YOU MAY HAVE HEARD OF SOMETHING CALLED THE FEDERAL CIRCUIT. THERE IS THE NINTH CIRCUIT COURT. ARIZONA IS PART OF THE NINTH CIRCUIT COURT. THERE IS TALK- A BILL PUT OUT BY CONGRESSMAN ANDY BIGGS, ABOUT MOVING US INTO A 12TH CIRCUIT COURT. HERE'S SENATOR JEFF FLAKE TO EXPLAIN WHY.

JEFF FLAKE: MORE THAN ANYTHING, IT'S AN ACCESS TO JUSTICE, SWIFT ACCESS TO JUSTICE. THAT'S OUR CONSTITUTION, A BEDROCK PRINCIPLE OUR CONSTITUTION GUARANTEES US. THE PROBLEM WITH THE NINTH CIRCUIT IS THAT IT TAKES TWICE THE TIME.

RICK DEBRUHL: THE ARGUMENT IS SIMPLE. THERE ARE SO MANY CASES IN THE NINTH CIRCUIT COURT THAT THEY NEED A 12TH CIRCUIT COURT, A NEW CIRCUIT COURT TO TAKE THE LOAD OFF. I'M HEARING A LOT OF DISSENTING COMMENTS RIGHT HERE.

MARY JO PITZL: THERE IS A WORKLOAD ISSUE, BUT THERE IS THE FACT THAT ARIZONA, ASK CALIFORNIA, THEY ARE HAPPY WITH THE NINTH CIRCUIT. ARIZONA NOT SO MUCH. WHEN STATE LAWS GO UP BEFORE THE CIRCUIT COURT, THEY ARE OFTEN REBUFFED. A LOT OF IT IS IDEOLOGICAL AND POLITICAL.

HOWARD FISCHER: NOT MENTIONED IS THAT THERE ARE 23 ACTIVE JUDGES IN THE NINTH CIRCUIT, PLENTY OF JUDGES TO SPREAD THE WORKLOAD AROUND. NUMBER TWO, THIS IS THE SAME EXCUSE WE HEARD ABOUT WHY PACKING THE ARIZONA SUPREME COURT WITH TWO MORE JUSTICES. AND MARY JO POINTS OUT, IT'S PHILOSOPHICAL IT'S OVERTURNED MORE THAN MOST OTHERS ON A REGULAR BASIS. THEY WANT TO DRAW WASHINGTON, CALIFORNIA, NEVADA, OREGON AND GUAM INTO ONE CIRCUIT AND UTAH, ARIZONA, ALASKA INTO THAT. DO WE GET TO SHOP FOR OUR OWN JUSTICE? SHOULD WE HAVE A SEPARATE COURT FOR THE EAST VALLEY AND WEST VALLEY INSTEAD OF MARICOPA COURT BECAUSE OF THE WORKLOAD?

RICK DEBRUHL: LET'S TALK ABOUT ONE THING. THE DISCUSSION HAS COME UP BEFORE, BUT THESE ARE DIFFERENT TIMES. IS IT MORE LIKELY IT WILL COME TO PASS THIS TIME?

LUIGE DEL PUERTO: MY GUT SAYS NOT. GOVERNOR DOUG DUCEY, THIS IS ONE OF HIS BIG TALKING POINTS IN HIS STATE OF THE STATE ADDRESS LAST YEAR. HE DEPLOYED STAFF AND PERSONNEL AND POINTED OUT THE SAME THING. THE WORKLOAD ISSUE, THE FACT THAT THE NINTH CIRCUIT COURT OVER TURNED MORE THAN OTHERS, BUT IT'S IDEOLOGICAL. ARIZONA GETS OVERTURNED A WHOLE LOT, WE WANT TO HAVE OUR OWN COURT.

HOWARD FISCHER: IT'S GOOD TO HAVE YOUR OWN COURT. YESTERDAY, THE FULL NINTH CIRCUIT UPHELD A LAWSUIT AGAINST ARIZONA FOR NOT GRANTING DRIVERS LICENSES TO DREAMERS. THEY THINK A DIFFERENT COURT MIGHT COME UP WITH A DIFFERENT RESULT. AND THAT'S WHAT THIS IS ALL ABOUT.

RICK DEBRUHL: LET'S MOVE BACK TO ARIZONA'S LEGISLATURE, BILLS TO CHANGE THE INITIATIVE PROCESS. IT WOULD MAKE IT MORE DIFFICULT TO GATHER THE PETITIONS TO HAVE A CITIZEN INITIATIVE ON THE BALLOT. THE IDEA INSTEAD OF PAYING PER SIGNATURE, THEY WOULD HAVE TO BE AN HOURLY WAGE, POST A BOND. ONE SIDE IS SAYING IT'S TIME TO REFORM THE SYSTEM. THE OTHER SIDE SAYS IT'S TO PREVENT AN ISSUE.

MARY JO PITZL: MOST IMMEDIATELY THIS IS A REACTION TO PROP 206, THE MINIMUM WAGE ISSUE. THE BUSINESS COMMUNITY HATED THE PROPOSAL BUT COULDN'T STOP IT FROM GETTING ON THE BALLOT, DECLINED TO FINANCE A CAMPAIGN TO RUN AGAINST IT. SO NOW THEY ARE SUING. THEY HAVE A DATE IN COURT LATER THIS MONTH. THEY ARE INCENSED THAT OUT OF STATE INTERESTS CAN COME IN AND HELP GET SOMETHING ON A BALLOT AND IGNORE THE FACT THAT IT'S THE PEOPLE THAT APPROVED THIS.

RICK DEBRUHL: WE HAVE SEEN COMPANIES, INDIVIDUAL COMPANIES THAT HAVE COME IN, FUNDED INITIATIVES.

HOWARD FISCHER: AS OPPOSED TO THE OUT OF STATE MONEY THAT HELPED ELECT OUR GOVERNOR OR LEGISLATORS. THAT MONEY IS GOOD.

RICK DEBRUHL: BUT GOING BACK TO THAT ARGUMENT IT'S THE PEOPLE THAT VOTED FOR THOSE.

HOWARD FISCHER: I UNDERSTAND. WE DON'T PROHIBIT OUT OF STATE MONEY GOING TO LEGISLATORS. LET'S BE SERIOUS. MOST LEGISLATORS, AND CERTAINLY THE BUSINESS COMMUNITY HATES THE INITIATIVE PROCESS BECAUSE WE DON'T CONTROL IT. THE BUSINESS COMMUNITY CONTROLS A CERTAIN NUMBER OF LEGISLATORS. GLEN HAMMER SAYS, I LIKE THIS, GUESS WHAT HAPPENS. THE PEOPLE MAY HAVE OTHER IDEAS, WHETHER ITS LOANS OR MINIMUM WAGE.

LUIGE DEL PUERTO: I THINK IT'S DEEPER THAN THAT. WHAT YOU HAVE IS A CENTURY OLD GRUDGE BETWEEN LAWMAKERS AND THE PEOPLE. WHEN PEOPLE -- WHEN ARIZONANS VOTED FOR ADOPT THE CONSTITUTION THEY GAVE THEMSELVES THE RIGHT TO MAKE THE LAWS. LAWMAKERS DON'T LIKE THAT BECAUSE IT COMPETES WITH THEIR ABILITY TO WRITE THE LAWS AND THE TWO GROUPS HAVE BEEN CLASHING EVER SINCE.

RICK DEBRUHL: BUT THE ARGUMENTS BEEN IT'S THE EASIEST STATE TO CREATE A LAW AND TOUGHEST TO OVERTURN.

MARY JO PITZL: BUT IT ISN'T EASY. YOU HAVE TO GET NORTH OF 250,000 SIGNATURES ON A PETITION FOR STATUTORY AND MORE IF YOU WANT TO CHANGE THE CONSTITUTION. IN THIS DAY AND AGE, YOU CAN'T GET THAT BY STANDING OUT ON YOUR STREET CORNER WITH A PETITION, YOU HAVE TO HIRE PEOPLE. PETITION PASSERS ARE PAID BY THE SIGNATURE. THIS WOULD TAKE AWAY THAT AND PUT THEM ON AN HOURLY BASIS NOW $10 SOON TO GO UP TO $12. THAT STARTS TO GET EXPENSIVE. IT IGNORES THE FACT -- THE WHOLE IDEA IS TO GET SOMETHING BEFORE THE PEOPLE AND SEE WHAT THEY'LL SAY. LAWMAKERS HATE THIS, AND I GET IT, BUT THEY WORKED THEMSELVES INTO A CORNER. AFTER THE VOTERS IN THE '90S APPROVED A MEDICAL MARIJUANA MEASURE, THE GOVERNOR AND LEGISLATOR CHANGED IT OR SAID WE ARE NOT GOING TO FOLLOW THROUGH ON THIS. THEY CAME BACK WITH ANOTHER INITIATIVE WITH THE VOTER PROTECTION ACT THAT SAYS THOU SHALT NOT TOUCH UNLESS YOU ADVANCE IT. IT'S ALMOST IMPOSSIBLE TO OVERTURN A CITIZEN INITIATIVE BUT THIS IS A RESPONSE TO GOVERNMENT OVERREACH. IT'S AN EFFORT TO THROW MORE STOP STICKS IF NOT A TOTAL WALL LIKE WITH MEXICO IN PASSING THE CITIZEN INIATIVES.

LUIGE DEL PUERTO: SOME OF THE THINGS THE LEGISLATURE COULD DO, BUT THE BIG ONES LIKE THE VOTER PROTECTION ACT TO CHANGE THAT, THEY HAVE TO GO BACK TO THE VOTERS TO BASICALLY OVER RULE THEMSELVES. IT'S A TOUGH MESSAGE TO THE PEOPLE SAYING, WE WOULD LIKE YOU TO OVERTURN YOURSELVES.

HOWARD FISCHER: IT'S LIKE, YOU ARE TOO STUPID BECAUSE YOU ENACTED THE MEASURES. NEVER MIND YOU ELECTED US.

RICK DEBRUHL: THERE ARE TWO BILLS RELATED TO SHOOTING, ONE POTENTIALLY CHANGING SHANNON'S LAW WHERE YOU SHOOT INTO THE AIR AND THE BULLET HURTS SOMEONE YOU HAVE A CRIMINAL PENALTY TO PAY. THE OTHER DEALS WITH SOMETHING CALLED RAT SHOT OR SNAKE SHOT. LET'S START WITH THE SHANNON'S LAW BILL AND EXPLAIN WHAT IS THE CHANGE AND WHY?

HOWARD FISCHER: THE LAW SAYS IT'S A FELONY IF YOU FIRE A WEAPON IN THE CITY. IT'S CRIMINAL NEGLIGENT. TONY RIVERA, A STATE LAWMAKER SAID, WHAT IF IT'S AN ACCIDENT, JUST HAPPEN TO HAVE YOUR GUN, HAPPEN TO HAVE YOUR FINGER ON THE TRIGGER AND HAPPENED TO FIRE INTO THE AIR. WE DON'T WANT TO CHARGE PEOPLE FOR ACCIDENTS. WELL LET ME READ YOU SOMETHING IN TERMS OF WHAT THE LAW REQUIRES TO BE PROSECUTED. IT SAYS THAT THE RISK MUST BE OF SUCH NATURE THAT THE FAILURE TO PERCEIVE IT CONSTITUTES A GROSS DEVIATION FROM THE STANDARD OF CARE A REASONABLE PERSON WOULD OBSERVE IN THIS SITUATION. THIS ISN'T ACCIDENT. PEOPLE ARE NOT PROSECUTED FOR ACCIDENTS. BILL MONTGOMERY THE COUNTY ATTORNEY SAYS PEOPLE AREN'T PROSECUTED FOR ACCIDENTS. THIS IS JUST ANOTHER EXCUSE TO PROVIDE MORE RIGHTS TO GUN OWNERS TO FIRE THEIR WEAPONS IN THE CITY.

MARY JO PITZL: FRANKLY, IF YOU FIRE A GUN IN THE CITY, THE BULLET GOES UP OR OUT, IT HAS TO COME DOWN SOMEWHERE.THERE'S NO EMPTY PASTURE WHERE IT'S GOING TO LAND.

HOWARD FISCHER: THAT'S EXACTLY THE POINT. IT'S IS SAME WITH THE RAT SHOT SNAKE SHOT BILL.

RICK DEBRUHL: EXPLAIN WHAT YOU ARE TALKING ABOUT?

HOWARD FISCHER: SAME LAW, CAN'T FIRE IN THE CITY UNLESS YOU HAVE A CERTAIN TYPE OF AMMUNITION. SMALL CALIBER, LIKE A TINY SHOTGUN SHELL WITH FINE PELLETS IN THERE. THEY ARE SAYING, YOU NEED TO PROTECT YOURSELF AGAINST VARMINTS IN THE CITY. LORD KNOWS IN MARY JO'S NEIGHBORHOOD THERE ARE SNAKES, POLITICAL AND OTHERWISE. IT DOESN'T SAY YOU CAN USE IT WHEN HUNTING VARMINTS. IT SAYS YOU CAN USE THE AMMUNITION. IT'S A CREEPING BILL TO UNDERMINE SHANNON'S LAW OR OTHER LAWS DEALING WITH THIS STUFF. SAME WITH A BILL ABOUT GUNS IN PUBLIC BUILDINGS. IF YOU HAVE A CCW PERMIT, YOU CAN IGNORE THE NO GUN SIGN.

LUIGE DEL PUERTO: THE LEGISLATION IS INTERESTING. ONE OF OUR REPORTERS CALLED A COMPANY THAT SOLD AMMO AND ASKED IS THIS LETHAL? THE PERSON SAID, YEAH, GIVEN THE RIGHT SHOT OR ANGLE, YOU COULD DIE FROM THIS ONE. THE AUTHOR OF THE BILL, JAY LAWRENCE FROM SCOTTSDALE AT ONE POINT VOLUNTEERED FOR PEOPLE TO SHOOT HIM SAYING IT'S JUST LIKE SAND AND WOULDN'T HURT. I'M GLAD HE DECIDED NOT TO DO IT.

RICK DEBRUHL: WERE OUT OF TIME. I KNOW WE HAVE MORE OPINIONS, MORE TOPICS, BUT WE ARE OUT OF TIME. THANK YOU VERY MUCH FOR COMING DOWN HERE. WE APPRECIATE IT. MONDAY ON" "ARIZONA HORIZON," WE WILL LEARN MORE ABOUT THE COYOTES HOCKEY TEAM'S BIG MOVE TO TEMPE, AND HEAR ABOUT A NEW EFFORT TO FIND TECHNOLOGY DRIVEN SOLUTIONS FOR CITIES. THAT'S MONDAY AT 5:30 AND AGAIN AT 10, ON THE NEXT "ARIZONA HORIZON." TUESDAY: WE'LL TALK TO FAMILY COUNSELOR DR. MICHAEL GURIAN WHO SHARES INSIGHT INTO THE MINDS OF TEENAGERS. WEDNESDAY: A LOOK AT SUPREME COURT NOMINEE NEIL GORSUCH AS AN ORGINALIST. TED SIMONS WILL BE HERE MONDAY. HAVE A GREAT WEEKEND.

In this segment:
Mary Jo Pitzl: Arizona Republic; Howard Fisher: Capitol Media Services; Luige del Puerto: Arizona Capitol Times
SPOTLIGHT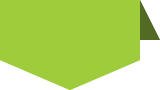 STAY in touch
with
azpbs.
org
!
Subscribe to Arizona PBS Newsletters: