Join us as three local journalists bring you up to date on the news of the week.
Transcript:
TED SIMONS: COMING UP NEXT ON" "ARIZONA HORIZON'S JOURNALISTS' ROUNDTABLE." THE STATE SUPREME COURT HEARS A CHALLENGE TO THE NEW MINIMUM WAGE HIKE, AND WE'LL DISCUSS LOCAL REACTION TO THE REPUBLICAN'S PLAN TO REPLACE THE AFFORDABLE CARE ACT. THE JOURNALISTS' ROUNDTABLE IS NEXT, ON "ARIZONA HORIZON."

"ARIZONA HORIZON" IS MADE POSSIBLE BY CONTRIBUTIONS FROM THE FRIENDS OF ARIZONA PBS, MEMBERS OF YOUR PBS STATION. THANK YOU.

TED SIMONS: GOOD EVENING AND WELCOME TO ARIZONA HORIZON'S JOURNALISTS' ROUNDTABLE, I'M TED SIMONS. JOINING US TONIGHT: RACHEL LEINGANG OF THE "ARIZONA CAPITOL TIMES." BOB CHRISTIE OF THE "ASSOCIATED PRESS." AND JEREMY DUDA, OF THE "ARIZONA CAPITOL TIMES." THE STATE SUPREME COURT THIS WEEK HEARD ARGUMENTS ON THE CONSTITUTIONALITY OF THE RECENT INCREASE IN THE MINIMUM WAGE. THIS OF COURSE IS BROUGHT ON BY THE BUSINESS LEADERS, CHAMBER OF COMMERCE AND INDUSTRY SAY, IT'S INTERESTING BECAUSE THEY ARE GOING AT A SPECIFIC ANGLE REGARDING REVENUE SOURCE. TALK TO US ABOUT THIS?

RACHEL LEINGANG: A MEASURE PASSED BY VOTERS IN 2004 SAID THAT ANY NEW LAW PASSED THROUGH THE BALLOT WOULD HAVE TO HAVE A SOURCE OF ANY FUNDING IT SHOULD IGNITE. THE ARIZONA CHAMBER OF COMMERCE SAID THAT PROP 206 MINIMUM WAGE MEASURE VIOLATED THAT, IT REQUIRES SPENDING FROM THE STATE EVEN IF IT'S INDIRECT AND FOR THAT REASON IT SHOULD BE DISREGARDED.

TED SIMONS: REQUIRES IS THE WORD THE JUSTICES WERE LOOKING AT?

BOB CHRISTIE: REQUIRES AND INDIRECT. IN THIS CASE, THE STATE MEDICAID AGENCY DETERMINED THAT THEY NEEDED TO PAY THEIR CONTRACT PROVIDERS MORE SO THEY COULD PROVIDE SERVICES FOR THE DEVELOPMENTALLY DISABLED, TO NURSING HOMES, THE ELDERLY WHO HAVE HOME CARE. THAT'S ABOUT 26 MILLION DOLLARS A YEAR THEY SAY THEY NEED TO PUT IN AS STATE MONEY. IT'S NOT A REQUIREMENT ACCORDING TO THE ATTORNEY GENERAL. THE LEGISLATURE IS NOT BEING TOLD TO APPROPRIATE THE MONEY. THE OTHER PART OF IT IS, THE REASON THEY HAVE TO GIVE THAT INCREASE IS BECAUSE THEY HAVE CUT TO THE BONE THE PROVIDER REIMBURSEMENT SO MUCH THAT $1 MORE AN HOUR IS ENOUGH TO THROW THEM INTO BANKRUPTCY. THEY FOCUSED ON WHETHER AN INDIRECT STRUCTURE WOULD KILL THE INITIATIVE PROCESS. THAT QUESTION CAME UP FROM THE JUSTICE TIMMER FROM JUSTICE BRUTINEL SAYING AREN'T YOU ASKING US TO THROW OUT THE ENTIRE INITIATIVE PROCESS? EVERY SINGLE INITIATIVE IS GOING TO COST SOMETHING AT LEAST INDIRECTLY.

TED SIMONS: ONE OF THE ATTORNEYS BASICALLY SAID IF IT COST ONE MORE DOLLAR TO THE STATE, IT'S NO GOOD.

JEREMY DUDA: EXACTLY. THE EXAMPLE THAT'S BEING USED IS, IF SOME AGENCY HAS TO SEND OUT SOME LETTERS ABOUT SOMETHING, INDIRECT COST AS MUCH AS SALARY, A FEW LETTERS YOU HAVE TO PAY THE POSTAGE, THAT'S AN INDIRECT EXPENSE THAT TRIGGERS THE REVENUE SOURCE RULE. THAT WOULD PRETTY MUCH MEAN, AS BOB MENTIONED, PRETTY MUCH ANY INITIATIVE SOMEWHERE DOWN THE LINE. THE STATE HAS TO SEND OUT SOMETHING ON THAT. THAT WOULD KILL THE ABILITY OF CITIZENS TO DO ANY INITIATIVES. THE LAWYER WHO IS ARGUING WHY THIS IS A VIOLATION OF REVENUE SOURCE. HE SAID YOU COULD ALWAYS GO TO THE LEGISLATURE TO LOBBY THEM. THAT'S THE ENTIRE POINT OF THE INITIATIVE PROCESS IS AN END RUN AROUND THE LEGISLATURE IF THEY WON'T DO WHAT THE VOTERS WANT.

TED SIMONS: IT'S INTERESTING. THE ATTORNEY GENERAL MARK BRNOVICH HE'S ON THE SIDE OF THE PROP 206 PEOPLE SAYING IF YOU GO THROUGH WITH THIS THE INITIATIVE PROCESS IS USELESS.

RACHEL LEINGANG: HE'S ESSENTIALLY DEFENDING THE VOTER'S RIGHTS AT THIS POINT. THE CHAMBER OF COMMERCE AHEAD OF TIME BUT THEY REALLY DIDN'T DO ANYTHING TO TRY TO STOP IT. THEY FIGURED IT PROBABLY HAD A LIKELY CHANCE OF PASSING SO THEY WEREN'T SPENDING MONEY THERE. THEY SPENT A LOT AGAINST MARIJUANA LEGALIZATION INSTEAD AND NOW AFTER THE FACT THEY ARE SAYING, THERE'S ALL THESE ISSUES. THEY COULD HAVE DEALT WITH IT AHEAD OF TIME OR THEY COULD HAVE TRIED TO HEAD IT OFF. INSTEAD THEY ARE USING THIS COURT PROCESS AFTER THE FACT.

TED SIMONS: THAT MIGHT HAVE BEEN STRATEGIC PLANNING. THEY KNEW THEY WOULDN'T BE ABLE TO MATCH DOLLAR FOR DOLLAR.

BOB CHRISTIE: THEY KNEW. THEY POLLED. THIS PASSED 58% TO 42%. IT WAS CLEARLY GOING TO WIN. THEY TRIED TO CHALLENGE IT BEFORE IT GOT ON THE BALLOT, THEY FAILED. THEY ARE CHALLENGING IT NOW AFTER IT GOT ON THE BALLOT. THEY ARE NOT CHALLENGING IT FOR HOW MUCH THEY HAVE TO PAY THEIR EMPLOYEES THEY ARE CHALLENGING ON BEHALF OF THE STATE. IT'S KIND OF AN ODD TACTIC, BUT IT'S WHAT THEY HAVE TO GO AFTER.

TED SIMONS: ANY INDICATION FROM THE QUESTIONING AS TO WHERE THE JUSTICES SEE THIS?

JEREMY DUDA: MOST OF THE JUSTICES WHO WERE ASKING QUESTIONS DID SEEM PRETTY CRITICAL OF THAT ARGUMENT ESPECIALLY BECAUSE OF THE IMPLICATIONS IT HAS FOR THE INITIATIVE PROCESSING. AT LEAST ONE JUDGE, I BELIEVE IT WAS JUSTICE GOULD, SEEMED FAVORABLY PREDISPOSED TOWARDS THAT ARGUMENT BUT MOST OF THE JUSTICES SEEMED SKEPTICAL OF IT.

BOB CHRISTIE: THE OTHER DIRECT COST IS FOR THE STATE REGULATORS WHO HAVE TO WRITE THE RULES FOR THE HIGHER MINIMUM WAGE AND FOR THE SICK TIME PROVISION. THERE IS A COST THERE, THE INDUSTRIAL COMMISSION WHICH DOES THAT, SAYS WE HAVE TO HIRE AT LEAST A COUPLE OF PEOPLE AND WRITE RULES. BUT IN THE INITIATIVE, THERE IS A FUNDING SOURCE FOR THAT, FEES AND FINES FOR EMPLOYERS WHO THAT DO THAT. THAT FUNDING SOURCE IS THERE. IT WON'T KICK IN UNTIL THEY CHARGE FEES. WE'LL FIND OUT IN 60 DAYS WHETHER THE STATE SUPREME COURT WANTS TO ROLL BACK WAGES FOR 700 PEOPLE OR SO.

TED SIMONS: REPUBLICANS IN WASHINGTON THIS WEEK RELEASED A REPLACEMENT FOR THE AFFORDABLE CARE ACT MEDICARE EXPANSION IS A BIG DEAL IN ARIZONA. HUGE FIGHT ON EXPANDING OR RESTORING ACCESS AS THE CASE MAY BE. NOW ACCESS TO MEDICAID, THE WHOLE NINE YARDS THEY ARE IN THE CROSSHAIRS OF THIS NEW PLAN. TALK TO US ABOUT THAT.

RACHEL LEINGANG: YOU HAVE 400 THOUSAND ODD PEOPLE GIVEN INSURANCE AS PART OF THE MEDICAID EXPANSION. THOSE FOLKS ARE IN THE BALANCE HERE. GOVERNOR DUCEY AND HIS STAFF HAVE BEEN LOBBYING HEAVILY TO MAKE SURE THERE IS A SOLID REPLACEMENT SO THE PEOPLE AREN'T DROPPED OFF. THEY HAVE BEEN MUM SO FAR ABOUT THIS BILL. IT'S BEEN A FEW DAYS SINCE IT'S BEEN OUT. THERE HAS BEEN A LOT OF HESITATION. FOR SOME CONSERVATIVES, IT WAS DEFINITELY NOT CONSERVATIVE ENOUGH. IT STILL HAD SOME PARTS OF OBAMACARE THEY DIDN'T LIKE, LIKE BEING ABLE TO STAY ON UNTIL YOU WERE 26 ON YOUR PARENT'S INSURANCE AND FOR OTHERS, IT'S TOO CONSERVATIVE. PEOPLE ARE REALLY HESITANT THEY ARE NOT SURE HOW TO WEIGH IN OUR ELECTED OFFICIALS HERE HAVE BEEN VERY QUIET ABOUT IT. OUR CONGRESSIONAL REPS HAVEN'T WEIGHED IN OR AT LEAST THEY DIDN'T WEIGH IN QUICKLY. PEOPLE ARE TRYING TO FIGURE OUT HOW THEY FEEL ABOUT IT.

TED SIMONS: THOSE WHO ARE WEIGHING IN DON'T SEEM ENTIRELY IMPRESSED. WE HAVE LEGISLATIVE LEADERSHIP ON THIS WEEK AND HOUSE MAJORITY LEADER RON ALLAN, HE DIDN'T SEEM TOO AMUSED.

JOHN ALLEN: THIS IS NOT WHAT I CONSIDER THE PERFECT PROPOSAL. I WOULD LIKE TO SEE MUCH MORE HEALTH SAVINGS ACCOUNTS, CATASTROPHIC CARE, GET THE REST OF THE MARKET MUCH MORE DRIVEN BY REAL COSTS. YOU CAN'T GO TO THE HOSPITAL AND FIND OUT WHAT ANYTHING COSTS TODAY, SO HOW ARE YOU SUPPOSED TO SHOP WHAT YOU ARE GOING TO GET -- THINGS LIKE THAT? THERE'S A LOT MORE TO BE DONE. IT'S TOO EARLY IN THE GAME TO SAY THIS IS GOING TO BE THE FINAL PRODUCT.

TED SIMONS: IS IT TOO EARLY IN THE GAME TO SUGGEST THOUGH, THAT MEDICAID AS WE KNOW IT IN ARIZONA, IS THREATENED?

BOB CHRISTIE: NO, I DON'T THINK SO. THE WAY THE CURRENT PROPOSAL FROM THE HOUSE IS SET UP AS RIGHT NOW THE STATES ARE REIMBURSED FOR THEIR COSTS FOR THEIR EXPANSION POPULATIONS AT 100% AND THAT'S GOING DOWN TO 80% OVER A FEW YEARS. THE WAY THE NEW BILL IS WRITTEN IS IT TURNS THAT INTO A BLOCK GRANT. IN 2020 YOU GET A POT OF MONEY DEPENDING ON YOUR POPULATION AND THAT MONEY WON'T INCREASE WITH INFLATION AS MUCH AS HEALTHCARE INFLATION WILL GO AND ANYONE THAT DROPS OUT OF THE SYSTEM IS GOING TO BE KICKED OUT. IT'S GOING TO LOCK IN STATES IN WHERE THEY ARE NOW AND OVER TIME THEY'LL GET ERODED. IT'S GOING TO GIVE THE GOVERNOR OF EACH STATE A LOT MORE POWER THE LEGISLATURE TO COME UP WITH INNOVATIVE THINGS, BUT IT'S DEFINITELY GOING TO CHANGE THIS ENTITLEMENT PROGRAM FROM ONCE YOU GET INSURANCE YOU HAVE INSURANCE TO BOY OH BOY WHO KNOWS WHAT GOING TO HAPPEN?

JEREMY DUDA: THE IMPLICATION IT HAS FOR EXPANSION, YOU MENTIONED THIS BIG FIGHT WE HAD OVER MEDICAID EXPANSION IS THIS CUTS OFF A LOT OF THAT ENHANCED FUNDING THAT'S WAS REALLY A SWEETENER TO GET STATES TO EXPAND THEIR MEDICAID PROGRAM STARTING IN 2020. ANYONE WHO IS STILL ON THE PROGRAM THEN, THEIR STATES CONTINUE GETTING THESE ENHANCED FEDERAL FUNDS FOR THOSE PEOPLE BUT AFTER THAT THEY WOULD DROP DOWN TO I BELIEVE 80%. THAT PUTS US RIGHT ON THE EDGE BECAUSE IF YOU REMEMBER FROM THE MEDICAID FIGHT IN 2013, WE HAD WHAT GOVERNOR BREWER CALLED THE CIRCUIT BREAKER WHICH IS THE GUARANTEE WE WOULDN'T BE STUCK HOLDING THE BAG FOR UNEXPECTED EXPENSES WHERE IF THAT FEDERAL FUNDING DROPS BELOW 80%. IT ENDS THE EXPANSION OF ANYONE OVER 100% OF THE FEDERAL POVERTY LEVEL. IT END THE HOSPITAL ASSESSMENT THAT IS USED TO FUND THE STATE'S SHARE OF THIS AND THAT WOULD INCUR MASSIVE EXPENSES FOR THE STATE OF ARIZONA.

BOB CHRISTIE: AN INTERESTING POINT ABOUT THE AFFORDABLE CARE ACT AND THE MEDICAID EXPANSION IS THAT IF YOU MAKE A MAJOR CHANGE, THE WHOLE HOUSE OF CARD COLLAPSES ESSENTIALLY. IF ONCE YOU PULL AWAY THE FUNDING AND START DROPPING OFF FOLKS, ARIZONA HAS A CAPITATED SYSTEM WHERE WE HAVE MANAGED CARE. WE'RE GOING TO GET A LOT LESS MONEY THAN STATES THAT ARE NOT AS WELL RUN. WE CAN ESSENTIALLY BE PENALIZED BECAUSE WE HAVE A WELL MANAGED MEDICAID SYSTEM. THAT FUNDING IS GOING TO BE FROZEN WERE AS STATES LIKE CALIFORNIA WHICH DON'T RUN MANAGED CARE AND AREN'T AS EFFICIENT WILL GET THE BIGGER PIE TO START.

TED SIMONS: WITH THAT IN MIND, I WOULD IMAGINE AND WE HAVE HEARD FROM LAWMAKERS, BUT I WOULD IMAGINE EVERYONE YOU TALK TO IS BASICALLY HOPING THE FINAL PRODUCT IS MONKEYED WITH HERE.

RACHEL LEINGANG: I DON'T THINK ANYONE SAW THIS AND WAS LIKE, OH WE'VE DONE IT. WE REALLY FOUND THE THING THAT WILL SOLVE ALL THE PROBLEMS WITH OBAMACARE AND ALSO HAVE SOME CONSERVATIVE MEASURES IN IT. THEY ARE LOOKING FOR A LOT OF CHANGES HERE.

JEREMY DUDA: SURE, THIS IS THE FIRST PART OF A PROCESS THAT COULD DRAG OUT FOR A LONG TIME. YOU HAVE SOME OF THE MORE CONSERVATIVE MEMBERS OF THE HOUSE OF REPRESENTATIVES ARE ALREADY OPPOSED TO THIS. CONSERVATIVES IN THE SENATE SAY YOU CAN'T PASS THAT CHAMBER. OTHER REPUBLICAN SENATORS SAY IT'S TOO HARSH, TOO DRACONIAN BECAUSE OF MEDICAID STUFF. I DON'T THINK THERE IS ANY INDICATION BASED ON THIS OF WHAT THE FINAL PRODUCT IS GOING TO LOOK LIKE.

BOB CHRISTIE: OF COURSE MEDICAID EXPANSION IS ONLY ONE LEG OF THE THREE LEGGED STOOL OF OBAMA CARE. THE OTHERS ARE AN EMPLOYER MANDATE, WHICH SAYS MEDIUM AND LARGE COMPANIES HAVE TO PROVIDE INSURANCE. THE OTHER IS THE INDIVIDUAL MANDATE. YOU HAVE TO GO TO THE SYSTEM. IF YOU DON'T QUALIFY FOR MEDICARE AND YOU DON'T GET IT FROM WORK YOU HAVE TO BUY INSURANCE. THERE IS A SYSTEM OF TAX CREDITS FOR THAT, THAT'S GOING TO BE RADICALLY CHANGED. THEY ARE ELIMINATING ALL THE TAXES THAT ARE FUNDING MEDICAID EXPANSION. THEY ARE ELIMINATING ALL THE TAXES THAT HELP WITH THOSE TAX CREDITS. THERE'S MAJOR CHANGES COMING TO HEALTHCARE.

TED SIMONS: THERE IS A 30% HIKE IF YOU LEAVE THE MARKET AND JUMP BACK IN AND A LOT OF CONSERVATIVES ARE SAYING WHAT IS THE DIFFERENCE BETWEEN THAT AND THE MANDATORY INSURANCE? IT'S BASICALLY A PENALTY ONE WAY OR THE OTHER.

BOB CHRISTIE: THAT'S CORRECT. THE CONSERVATIVES THINK WIPE IT CLEAN AND LET THE MARKETS START OVER AGAIN. OF COURSE THE HOSPITAL ASSOCIATIONS OF SOME STATES LIKE ARIZONA AND THE MEDICAL ASSOCIATIONS, THE DOCTORS ASSOCIATIONS ARE GOING, DON'T DO THIS THIS WAY BECAUSE PATIENTS ARE GOING TO LOSE CARE. WE'LL END UP WITH THE SAME PROBLEM WE HAD BEFORE 2008 ELECTION, THE ISSUE WAS MEDICAL CARE. IT WAS PEOPLE MY AGE WHO HAD SAVED UP THEIR LIVES, THEY HAD THEIR FAMILY AND THEN ONE OF THE COUPLE GOT SICK AND THEY LOST EVERYTHING BECAUSE THEY LOST THEIR INSURANCE THE PRICE WAS SO HIGH OR THEY HAD A PREEXISTING CONDITION. IT'S A SNOWBALL EFFECT THAT'S REALLY NOT WHAT THE REPUBLICANS WANT TO SEE HAPPEN NEXT.

TED SIMONS: NEXT ON THIS PROGRAM, WE TALK ABOUT THE COYOTES SENDING A THREATENING LETTER TO LAWMAKERS. WE SEE ABOUT THE REACTION TO THAT LETTER -- NEXT.

TED SIMONS: ALL RIGHT, JEREMY, THE ARIZONA COYOTES LOOKING FOR A NEW ARENA HAVE DECIDED TO PLAY HARD PUCK WITH THE LEGISLATURE. THEY SENT A THREE-PAGE LETTER, CANNOT, WILL NOT REMAIN IN GLENDALE.

JEREMY DUDA: THIS IS COMING FROM BOTH THE TEAM AND NHL. IT'S NOT ONLY THEY CAN NOT REMAIN IN GLENDALE, IF THEY CAN NOT GET ANOTHER STADIUM WITH SOME ASSISTANCE FROM THE STATE SOMEWHERE ELSE IN THE AREA, THEY CAN'T STAY IN THE PHOENIX AREA OR IN ARIZONA AT ALL. THIS IS IN RELATION TO A PIECE OF LEGISLATION THAT HAS STALLED OUT OVER IN THE SENATE THAT WOULD CREATE THESE SPECIAL DISTRICTS WHERE THE TEAM WOULD BE ABLE TO BOND AGAINST FUTURE TAX REVENUE TO FUND A NEW STADIUM. THE WHOLE COMPLEX WOULD COME WITH RETAIL, RESTAURANTS, HOTELS, NOT EXTREMELY POPULAR OVER IN THE LEGISLATURE. I CAN'T IMAGINE IT IS GOING TO GET ANY MORE POPULAR NOW THAT THIS ULTIMATUM HAS BEEN MADE.

TED SIMONS: WE HAD REPUBLICAN LEGISLATIVE LEADERSHIP ON THE PROGRAM THIS WEEK. IT DID NOT SOUND LIKE THE LETTER WAS ALL THAT EFFECTIVE. HERE'S WHAT THEY HAD TO SAY.

KIMBERLY YEE: THAT LETTER MAY NOT HAVE RECEIVED THE RESPONSE THEY WERE LOOKING FOR. IN FACT, IT MAY BE THE OPPOSITE OF WHAT THEY CHOOSE. THAT VEILED THREAT HAS NOT BEEN RECEIVED WELL AT THE CAPITAL TODAY.

JOHN ALLEN: IN THE WORLD OF CHOICES IN WHICH WE HAVE TO MAKE AT THE LEGISLATURE WITH KIDS IN FOSTER CARE, GROUP HOMES AND EDUCATION ISSUE, AND STUFF LIKE THAT, IT'S HARD TO GIVE TOO MUCH CREDENCE TO A THREAT LIKE THAT.

TED SIMONS: I'VE GOT TO TELL YOU, BOB, IN THE ANNALS OF TIN EARNESS, THIS ONE IS HIGH UP THERE.

BOB CHRISTIE: TO GIVE THE SPONSOR CREDIT SENATOR WARDSLY IS TRYING TO SAVE AN ORGANIZATION THAT IS A BIG DEAL FOR ARIZONA. IT'S HUNDREDS OF MILLIONS OF REVENUE A YEAR IT'S HUNDRED OF EMPLOYEES BUT GOING TO THE LEGISLATURE IS NOT THE WAY TO DO IT RIGHT NOW. THERE IS NO SUPPORT FOR THIS.

RACHEL LEINGANG: THE GENERAL PUBLIC IS OVER THE IDEA OF ANY PUBLIC FUNDING TO FUND STADIUMS. THEY DON'T SEE THE RETURN THEY WANT ON THAT. IT DOESN'T GO OVER WELL LIKE THE REPRESENTATIVE WAS SAYING. THERE IS A LOT OF OTHER THINGS THE STATE COULD BE FUNDING. INSTEAD OF FUNDING EDUCATION, THEY'RE GOING TO GIVE MONEY TO MILLIONAIRES WHO RUN HOCKEY TEAMS INDIRECTLY. THAT DOESN'T GO OVER WELL WHEN WE HAVE LIMITED FUNDS.

TED SIMONS: WHO IS PUSHING FOR THIS, ACTIVELY PUSHING FOR THIS?

JEREMY DUDA: NOT ENOUGH PEOPLE TO GET IT THROUGH. THE TEAM, THE NHL, AND GOING BACK TO THE POINT ABOUT PUBLIC FUNDING, I THINK IT'S AN IMPORTANT DISTINCTION TO MAKE THAT THIS IS BASICALLY REVENUE THAT DOESN'T EXIST YET. THIS IS THE ARGUMENT FROM THE PROPONENTS, WE ARE NOT TAKING MONEY AWAY FROM THE STATE BECAUSE WE ARE TAKING AN AREA THAT IS PRODUCING NO TAX REVENUE AND WE ARE GOING TO TAKE HALF OF ALL FUTURE REVENUE AND GIVE IT TO THE TEAM. NONETHELESS, THAT'S STILL NOT PERSUASIVE TO A LOT OF FOLKS THAT DON'T WANT GOVERNMENT ASSISTANCE OF ANY KIND TO TEAMS.

RACHEL LEINGANG: ALSO, TRY TO EXPLAIN THAT TO A GENERAL PERSON. IT'S NOT NECESSARILY INTUITIVE. IT'S GOING TO LOOK LIKE PUBLIC FUNDING THAT'S GOING TOWARD SOMETHING THEY WOULDN'T WANT TO PUT THEIR MONEY TOWARD ESPECIALLY WHEN THE ARENA IN GLENDALE IS NOT OLD. IT'S 12 YEARS OLD.

TED SIMONS: IF YOU OWN ANY BUSINESS IN ARIZONA AND YOU FIND OUT THAT THESE KIND OF MECHANISMS ARE IN PLACE FOR THE BIGGER BUSINESS OR FOR SELECTIVE BUSINESS, YOU ARE GOING TO SAY, HEY WHAT ABOUT ME?

BOB CHRISTIE: THERE'S NO DOUBT ABOUT THAT. WE SAW THE SAME THING IN THE HOUSE A COUPLE WEEKS AGO WITH THE INTEL BILL, A HUGE BILL TO GIVE HIGH-TECH MANUFACTURERS A WAY TO CAPTURE THEIR TAX CREDITS. THEY DON'T PAY ANY TAXES SO THEY CAN'T USE THEIR TAX CREDITS. IT FAILED OUTRIGHT. THEY STILL OWE $145 MILLION TO THE CITY OF GLENDALE ON THAT ARENA OUT THERE. THE WHOLE WEST VALLEY DELEGATION, THERE IS NO WAY YOU GOING TO GET A VOTE OUT OF THOSE FOLKS.

TED SIMONS: AGAIN, IT SOUNDS LIKE LAWMAKERS WERE NONPLUSSED TO SAY THE LEAST. EMOTIONS HIGH THOUGH REGARDING AN IMMIGRATION BILL THIS WEEK. SOME VERY CURIOUS BUSINESS AT THE LEGISLATURE. TALK TO US ABOUT THE BILL AND THE MACHINATIONS INVOLVED, IF YOU WILL.

JEREMY DUDA: THIS IS A BILL SPONSORED BY SENATOR STEVE SMITH, REFERRED AS "GRANT'S LAW." THIS WOULD REQUIRE LEGAL IMMIGRANTS CONVICTED OF CRIMES TO SERVE THE FULL SENTENCES. NO PROBATION OR ANYTHING LIKE THAT. THIS WAS IN RESPONSE TO A YONG MAN A COUPLE OF YEARS AGO WHO WAS A CONVENIENCE CLERK. HE WAS MURDERED BY SOMEONE WHO IN THE COUNTRY ILLEGALLY WHO WAS ON PROBATION. STEVE SMITH, HE DID NOT HAVE TO VOTES TO GET THIS PASSED. HE DECIDED TO FORGE AHEAD ANYWAY IN THE SENATE. HE HAD THE VICTIM'S FAMILY, PARENTS, RELATIVES UP IN THE GALLERY AND HE REALLY DENOUNCED HIS COLLEGES, HIS REPUBLICAN COLLEGES ESPECIALLY, WHO ARE OPPOSING THIS BILL. THERE WAS THREE OF THEM THAT VOTED WITH THE DEMOCRATS AND KILLED THIS LEGISLATION.

TED SIMONS: LET ME GET HIS STRAIGHT. THIS IS A BILL THAT THE SPONSOR KNOWS HE DOESN'T HAVE THE VOTES FOR, YET HE BRINGS IN FAMILY VICTIMS OF HORRIFIC CRIMES TO WHAT? TRY AND SHAME THE OTHER LAWMAKERS?

BOB CHRISTIE: THAT'S WHAT SURELY IT APPEARED TO BE. I TALKED TO HIM AFTERWARD AND SAID YOU KNEW IT DIDN'T HAVE THE VOTES. WHY DID YOU BRING THESE PEOPLE DOWN HERE AND PUT THEM THROUGH THIS AND YOU KNOW IT WASN'T GOING TO PASS? HE SAID WELL I KNOW I THOUGHT MAYBE I WOULD GET ONE MORE REPUBLICAN VOTE AND MAYBE A DEMOCRAT WOULD COME ON BOARD. I DON'T THINK THAT WAS EVER POSSIBLE I THINK HE KNEW HE DIDN'T HAVE TO VOTES. I FELT REALLY BAD FOR THE VICTIM'S FAMILIES WHO WERE UP THERE. THE THREE REPUBLICANS WHO VOTED AGAINST THIS, SENATOR WARDSLY, SENATOR BROPHY MAGEE, SENATOR FRANK PRATT, BOTH BROPHY MAGEE AND WARDSLY SAID THIS WOULDN'T HELP HIM ANYWAY BECAUSE HE WASN'T PAROLED BY THE STATE. HE SERVED THE SENTENCE, HE GOT PROBATION IN THE STATE FOR A CRIME HE WAS GIVEN TO ICE, THE FEDERAL GOVERNMENT, FOR DEPORTATION. INSTEAD OF DEPORTING HIM, THEY LET HIM OUT ON PAROLE. WHAT WARDSLY SAID, LISTEN, WE HAVE A NEW PRESIDENT, THAT WILL NEVER HAPPEN AGAIN. IT WOULDN'T HAVE PREVENTED THIS INCIDENT. THERE IS NO REASON TO DO THIS.

TED SIMONS: NOT ONLY THAT, BUT THE LEGALITY OF THE BILL IS IN QUESTION.

RACHEL LEINGANG: RIGHT. I BELIEVE KATE BROPHY MAGEE WHO VOTED AGAINST IT SHE SAID SHE WAS NOT CONVINCED THAT IT WAS CONSTITUTIONAL. THE OTHER PART IS THERE IS SENATE RULES THAT SAY YOU CAN'T IMPUGN YOUR FELLOW LAWMAKERS. I'VE SEEN THAT RULE CALLED AS VIOLATION FOR MUCH LESS THAN AND THERE WERE SOME LAWMAKERS WHO WERE UPSET. THEY FELT THEY WERE BEING IMPUGNED AND THE WHOLE THING HAD GONE OFF THE RAILS AND WAS REALLY DISRESPECTFUL TO THEM AND ALSO, LIKE YOU MENTIONED, TO THE FAMILY, THEY HAD TO STAND THERE KNOWING THIS BILL WAS GOING TO FAIL. WE ARE TALKING ABOUT A YOUNG MAN WHO DIED. IT'S NOT A POLITICAL TOOL. IT'S A REAL PERSON FOR THAT FAMILY.

TED SIMONS: IT SOUNDS AS THOUGH HE BASICALLY SAID CAN YOU LOOK AT THESE PEOPLE IN THE FACE AND EXPLAIN YOUR VOTE. HE REALLY WENT HARD ON THIS.

JEREMY DUDA: I THINK IT WAS SENATOR WORSELY WHO LATER TOLD ALL MY COLLEGES HE CALLED IT A PUBLIC SHAKE DOWN WHICH IS VERY MUCH WHAT IT SEEMED LIKE OR PUBLIC SHAMING AS YOU MENTIONED BEFORE. SENATOR SMITH NOT CALLED OUT FOR THE RULES ON IMPUGNING COLLEAGUES ON THE FLOOR. I HAVE HEARD PEOPLE SURPRISED THAT SENATE PRESIDENT YARBOROUGH ACTUALLY LET THIS GO ON FOR SO LONG. IT DID GO ON FOR A WHILE.

BOB CHRISTIE: HE TALKED 20 MINUTES. NORMALLY WHEN YOU EXPLAIN YOUR VOTE, WHICH IS WHAT HE WAS DOING, YOU GET A MAXIMUM OF FIVE MINUTES I BELIEVE. IT IS NOT A SET RULE BUT GENERALLY THEY CUT YOU OFF AFTER THAT. HE JUST WENT ON AND ON. THESE PEOPLE WHO VOTED AGAINST IT WERE VOTING THEIR CONSCIOUS. THAT'S WHAT LAWMAKERS ARE ELECTED TO DO. ONCE THEY MADE UP THEIR MINDS, YELLING AT THEM AND SHAMING THEM IS NOT GOING TO GET THEM TO CHANGE.

TED SIMONS: WE HAVE TO CUT YOU OFF BECAUSE IT'S TIME TO GO. GOOD TO HAVE YOU ALL HERE. THANKS FOR JOINING US.
MONDAY ON "ARIZONA HORIZON," WE'LL HEAR FROM THE HOSTS OF THE POPULAR COOKING SHOW, "AMERICA'S TEST KITCHEN." AND WE'LL LEARN ABOUT THE 1ST SELF-PRODUCED PLAY PUT ON BY THE TEMPE CENTER FOR THE ARTS. THAT'S MONDAY AT 5:30 ON THE NEXT "ARIZONA HORIZON." TUESDAY: RENOWNED PHYSICIST LAWRENCE KRAUSS JOINS US IN-STUDIO TO DISCUSS HIS NEW BOOK. WEDNESDAY: LEGISLATIVE LEADERS UPDATE THE LATEST FROM THE STATE CAPITOL. THURSDAY: WE HEAD OUT TO SALT RIVER FIELDS FOR AN IN FOCUS, ONE-ON-ONE INTERVIEW WITH DIAMONDBACKS PRESIDENT AND CEO DERRICK HALL. AND FRIDAY: IT'S ANOTHER EDITION OF THE JOURNALISTS' ROUNDTABLE.
THAT'S IT FOR NOW. I'M TED SIMONS. THANK YOU SO MUCH FOR JOINING US. YOU HAVE A GREAT WEEKEND.

"ARIZONA HORIZON" IS MADE POSSIBLE BY CONTRIBUTIONS FROM THE FRIENDS OF PBS, MEMBERS OF YOUR PBS STATION. THANK YOU.

AND THANK YOU FOR TUNING INTO ARIZONA HORIZON ARIZONA PBS. I'M ALICE FERRIS. WHEN YOU WATCH PROGRAMS LIKE "ARIZONA HORIZON," YOU KNOW YOU WILL GET AN IN-DEPTH DISCUSSION ABOUT THE ISSUES IMPORTANT TO ARIZONA AND IN YOUR LOCAL COMMUNITY. IF YOU WANT TO MAKE SURE PROGRAMS LIKE THIS CONTINUE TO BE AVAILABLE ONLY ON ARIZONA PBS, PLEASE GO TO THE PHONE AND MAKE YOUR INVESTMENT IN THE PROGRAM. NOW MORE THAN EVER WE ARE RELIANT ON VIEWER SUPPORT TO MAKE PROGRAMS LIKE THIS POSSIBLE. GIVE US A CALL OR YOU CAN GO ONLINE TO MAKE YOUR GIFT SECURELY AZPBS.ORG/GIFTS. WHEN YOU MAKE THAT INVESTMENT TO PBS, YOU MAKE SURE WE HAVE THE ABILITY TO BRING THESE DISCUSSIONS TO YOU. GO TO THE PHONE AND MAKE YOUR DISCUSSION RIGHT NOW.

I'M MARY MAZILY, THE NEW GENERAL MANAGER OF ARIZONA PBS. I'M NEW TO THE STATE BUT NOT TO PUBLIC TELEVISION. SINCE THEY BEGAN BROADCASTING IN 1961, ARIZONA PBS HAS NEVER WAVERED TO DELIVERING HIGH QUALITY TELEVISION TO THIS COMMUNITY. WE VALUE THE TRUST YOU BESTOWED UPON US. WE SPECIALIZE IN THE EDUCATION OF CHILDREN AND PROVIDE PROGRAMMING WITH LIFELONG LEARNING TO THE CELEBRATION OF ARTS AND CULTURE AND PUBLIC AFFAIRS. WE CAN'T DO THIS WITHOUT YOU. YOUR FINANCIAL SUPPORT MAKES THESE ACHIEVEMENTS POSSIBLE. PLEASE MAKE A DONATION IN ANY AMOUNT TO CONTINUE OUR MISSION OF SERVING YOU AND OUR COMMUNITY. I APPRECIATE ALL OF THE SUPPORT WE HAVE RECEIVED THROUGH THE YEARS. I LOOK FORWARD TO MEETING AS MANY OF YOU AS POSSIBLE IN UPCOMING PBS EVENTS. THANK YOU.

YOU KNOW WHEN YOU TUNE INTO "ARIZONA HORIZON," YOU HEAR TED SIMONS HAVE AN INCREDIBLE DISCUSSION WITH PEOPLE INVOLVED IN THE ISSUES THAT FACE US. THESE ARE NOT PUNDITS THAT SIT THERE AND SPOUT OFF THEIR OPINION. THESE ARE PEOPLE KNOWLEDGEABLE ABOUT THE CAUSES AND INFORMATION THEY ARE PROVIDING. IF YOU WANT TO MAKE SURE THIS TYPE OF DISCUSSION, THIS TYPE OF CIVIL DISCOURSE CONTINUES TO BE AVAILABLE ON ARIZONA PBS, IT'S IMPORTANT THAT YOU GIVE US A CALL NOW AND INVEST IN THE PROGRAM. WHEN YOU CALL US AT ONE OF THE NUMBERS ON THE SCREEN, I HOPE YOU WILL CONSIDER BEING A SUSTAINING MEMBER OF PBS. THE IMPORTANT THING YOU GET TO SET THE AMOUNT THAT WORKS FOR YOUR BUDGET, $5 A MONTH, $10, $20 OR MORE, YOU CAN PICK THE AMOUNT THAT COMES OUT OF YOUR AK EVERY MONTH WE'LL HAVE FUNDING AVAILABLE. NOW MORE THAN EVER, WE COUNT ON YOU.

I'M PAULA KRUEGER, PRESIDENT OF PBS, AS I HAVE TRAVELED THE COUNTRY, IT'S BEEN GREAT TO HEAR THE ROLE PBS PLAYED IN YOUR LIFE. PASSPORT ALLOWS YOU TO WATCH THE PROGRAMMING MOST IMPORTANT TO YOU ON YOUR SCHEDULE. YOU CAN CATCH UP ON EPISODES YOU MIGHT HAVE MISSED OR WATCH NEW PROGRAMS YOU MIGHT ENJOY. WHETHER YOUR PASSION IS DRAMA, PROGRAMS THAT CELEBRATE OUR CULTURE, OR SCIENCE AND NATURE, PASSPORT PROVIDES PROGRAMMING THAT CELEBRATES YOUR HEART AND STIMULATES YOUR MIND. I HOPE YOU ARE A MEMBER OF PASSPORT. IF YOU ARE NOT, CALL THE NUMBER ON THE SCREEN TO TAKE ADVANTAGE OF THIS BENEFIT. THANK YOU SO MUCH FOR YOUR SUPPORT.

SOMETHING TO THINK ABOUT, THROUGHOUT THE COUNTRY, THERE ARE MEDIA ENTITIES CUTTING BACK ON JOURNALISTS AND NEWS ROOMS THEY FUND. IT'S MORE IMPORTANT THAN EVER TO HAVE PUBLIC TELEVISION AND MEDIA TO BRING YOU GREAT JOURNALISM, GREAT DISCUSSION AND VOICES THAT WOULDN'T NECESSARILY BE HEARD OTHERWISE. IF YOU WANT TO MAKE SURE THIS TYPE OF CONVERSATION CONTINUES ON ARIZONA PBS, NOW MORE THAN EVER, WE ARE RELIANT ON YOU. GIVE US A CALL OR GO ONLINE TO MAKE YOUR GIFT AND SUPPORT GREAT PROGRAMMING ON ARIZONA PBS. WHEN YOU GIVE US A CALL, YOU WILL MAKE SURE PROGRAMS HIKE "ARIZONA HORIZON" CONTINUE TO HAVE RESOURCES AVAILABLE TO BRING THESE INTERESTING PEOPLE INTO YOUR LIVING ROOM. GIVE US A CALL. OUR FRIENDLY VOLUNTEERS ARE WAITING FOR YOU TO TAKE YOUR SHOW OF SUPPORT. THANKS.

In this segment:
Rachel Leingang: Arizona Capitol Times
Bob Christie: Associated Press
Jeremy Duda: Arizona Capitol Times
SPOTLIGHT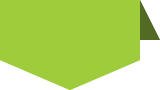 STAY in touch
with
azpbs.
org
!
Subscribe to Arizona PBS Newsletters: