Three local journalists will give their insight into the week's big stories.
Transcript:
TED SIMONS: COMING UP NEXT ON ARIZONA HORIZON'S JOURNALISTS' ROUNDTABLE. WE'LL RECAP THE END OF THE 2017 LEGISLATIVE SESSION. WHO GOT WHERE WE ALL GO FROM HERE. THE JOURNALIST'S ROUND TABLE IS NEXT ON "ARIZONA HORIZON."

ANNOUNCER: "ARIZONA HORIZON" IS MADE POSSIBLE BY THE FRIENDS OF PBS, MEMBERS OF YOUR PBS STATION. THANK YOU.

TED SIMONS: GOOD EVENING AND WELCOME TO ARIZONA HORIZON'S JOURNALISTS' ROUNDTABLE, I'M TED SIMONS. JOINING US TONIGHT: MARY JO, BOB CHRISTIE, OF THE ASSOCIATED PRESS, AND LUIGE DEL PUERTO OF THE ARIZONA CAPITOL TIMES. STATE LAWMAKERS ENDED THEIR 2017 LEGISLATIVE SESSION THIS WEEK AND NOW THAT THE CAPITOL IS RELATIVELY QUIET, LET'S LOOK BACK ON WHAT HAPPENED. MARY JO, WHAT HAPPENED?

MARY JO: THEY PASSED BILLS, PUT TOGETHER A BUDGET AND WENT HOME IN 122 DAYS. A LOT HAPPENED OBVIOUSLY BETWEEN THE JANUARY START AND THE CLOSE THIS WEEK. WE'LL GO OVER THOSE TOPICS. I SHOULD MENTION TODAY THE GOVERNOR DID SIGN THE BUDGET BILL PACKAGE WHICH IS 9.8 BILLION DOLLARS TO CARRY THE STATE THROUGH THE NEXT YEAR OR SO THEY HOPE.

TED SIMONS: THE LAST DAYS OF A SESSION OFTEN ARE MARKED BY CHAOS. DID WE SEE THIS, THIS GO AROUND?

BOB CHRISTIE: WE DIDN'T SEE CHAOS, BUT WE DIDN'T SEE A SMOOTH OPERATION. THEY PASSED THE BUDGET LAST WEEK, THEY CAME BACK WITH THE GOAL OF ADJOURNING TUESDAY. THEN THEY DISCOVERED, HOLY TOLEDO, JOHN CAVANAUGH, REPUBLICAN SENATOR FOR FOUNTAIN HILLS, IS OUT OF TOWN ALL WEEK. WE PROMISED TO PASS TWO OR THREE BILLS IN ORDER TO GET THE BUDGET OUT. HE WAS THE KEY VOTE BECAUSE ONE REPUBLICAN REFUSED TO BACK HIM. THEY WERE A VOTE SHORT. THERE WAS DO WE ADJOURN AND COME BACK WHEN CAVANAUGH IS BACK? WE CAN'T DO THAT BECAUSE WE'LL LOSE ANOTHER REPUBLICAN. WE'LL FLY JOHN BACK FROM NEW ORLEANS THURSDAY NIGHT HE WILL GET BACK, RUSH HIM TO THE LEGISLATURE GO UNTIL 2:00 IN THE MORNING AND FLIPPED THE REPUBLICAN.

TED SIMONS: IT SEEMS THIS HAPPENS A LOT, LAWMAKERS JUST WHEN THEY ARE NEEDED ARE OFF DOING SOMETHING, AT SIX FLAGS OR LAW ENFORCEMENT CONFERENCE.

LUIGI DEL PORTO: IF YOU HAVE BEEN TO THE STATE CAPITOL, YOU WILL ALMOST ALWAYS WILL SCHEDULE VACATION IN JULY. JULY 1ST, THAT'S WHEN WE ARE SUPPOSED TO HAVE THE STATE BUDGET IN PLACE. I NEVER GET LAWMAKERS SCHEDULING THEIR VACATION LATE APRIL OR EARLY MAY. IN THE CASE OF JOHN CAVANAUGH, HE WENT TO ANOTHER STATE FOR A TEACHER TRAINING TEACHES AT A COMMUNITY COLLEGE IN SCOTTSDALE AND HE NEEDS THE TRAINING TO CONTINUE TEACHING. BUT THERE WAS THE WHOLE, ARE WE GOING TO ADJOURN THIS SESSION? THEY DID VOTE FOR SOME OF THE BILLS THEY NEEDED TO PASS.

MARY JO PITZL: CAN I INTERJECT HOW AMUSING IT THAT HE NEEDED THE TEACHER CERTIFICATION APPROVAL FROM A LEGISLATURE THAT SAID WE'LL LET PEOPLE BE TEACHERS AND YOU DON'T HAVE TO BE CERTIFIED. IN HIS CASE AS A COMMUNITY COLLEGE PROFESSOR, THAT'S A DIFFERENT KETTLE OF FISH.

TED SIMONS: HOW ABOUT THE TONE? AS STRIDENT IN THE LAST COUPLE OF YEARS?

BOB CHRISTIE: I DON'T THINK SO IN THE LAST COUPLE OF WEEKS WE SAW BILLS IMMEDIATELY KILLED. THE ONES FROM BOB THORPE IN FLAG STAFF, THE ONE TO REPEAL STATE PARTICIPATION IN THE REFUGEE PROGRAMS.

LUIGI DEL PORTO: THE ONES ABOUT RIOTS.

BOB CHRISTIE: THAT WOULD HAVE MADE IT A FELONY IF YOU WERE NEXT TO A RIOT. THOSE WENT AWAY FAIRLY QUICKLY. WE HAD A PASSIVE SESSION. WE HAD THE ABORTION BILL WE HAVE EVERY YEAR OR TWO. OR RIGHT TO LIFE BILL OF SOME TYPE. WE GOT ONE OF EACH OF THOSE. WE GOT PRIMARILY THE LEGISLATION WAS FAIRLY CONTROVERSIAL.

LUIGI DEL PORTO: I THINK THEY AVOIDED THE FLAIR UPS WE HAVE SEEN IN THE PAST WITH SOCIAL CONSERVATIVE ISSUES. THE GUN BILL DIDN'T GO ANYWHERE. THE SESSION WAS FOCUSED ON EDUCATION, TAXES.

TED SIMONS: DID THE CHANGE IN LEADERSHIP MAID FOR A KINDER, GENTLER LEGISLATIVE SESSION?

MARY JO PITZEL: I THINK SO. I THINK IT'S WIDELY AGREED AMONG LAWMAKERS, ESPECIALLY IN THE HOUSE WHERE JD MESNARD HAD A 30 PAGE TREAT US ON WHAT BEING SPEAKER SHOULD BE. HE WAS INTENT ON HAVING CAUCUS ORIENTED LEGISLATION. HE LISTENED TO HIS MEMBERS. HE EMPOWERED HIS COMMUNITY CHAIRS. THEY CREATED SUBCOMMITTEES TO STUDY THE BUDGET AND GAVE THE FOLKS A VOICE IN THE BUDGET-SETTING PROCESS AND THAT MADE EVERYONE FEEL INCLUDED. DEMOCRATIC BILLS MOVE FARTHER ALONG IN THE PROCESS. SOME GOT TO THE GOVERNOR'S DESK.

TED SIMONS: WAS IT KINDER FOR DEMOCRATS?

BOB CHRISTIE: I THINK IT WAS. WHEN THEY THOUGHT THEY HAD LAID THE GROUND WORK TO KEY COMPONENTS, THIS IS A $9.8 BILLION BUDGET. THEY WANTED A 4% TEACHER RAISE AND A FULL CLEAN RESTORATION OF THE WELFARE CUTS DOUG DUCEY PUSHED THROUGH TWO YEARS AGO. THEY THOUGHT THEY HAD A SEAT AT THE TABLE. THEY WALKED AWAY BITTER BECAUSE THAT DIDN'T HAPPEN.

TED SIMONS: NO, NOT ON EITHER COUNT. LET'S TALK ABOUT THE LEGISLATIVE SESSION, GO THROUGH THE MAJOR THEMES AND STUFF. WE TALKED TO THE GOVERNOR THIS WEEK. HE EMPHASIZED THAT THE SESSION ITSELF EMPHASIZED EDUCATION. HERE'S WHAT HE HAD TO SAY.

DOUGE DUCEY: IT WAS A WIN FOR EDUCATION, MORE MONEY FOR TEACHERS 163,000,000 OVER AND ABOVE INFLATION. A $1 MILLION BOND FOR THE COLLEGE KIDS. EDUCATION WAS A WINNER HERE. THERE IS MORE TO DO, BUT THIS IS WHAT WE PUT OUT MID JANUARY AND WE FEEL GOOD ABOUT WHERE WE ARE.

TED SIMONS: EDUCATION A MAJOR ISSUE IN THE SESSION. VOUCHERS. TALK TO US ABOUT HOW EMOTIONAL THAT ISSUE IS. IT MAY HAVE BEEN THE MOST EMOTIONAL OF THE SESSION.

LUIGI DEL PORTO: IT PROBABLY WAS. SCHOOL CHOICE FOR THE COMMUNITY FOR MANY YEARS, PUSHED A VOUCHER PROGRAM A COUPLE OF YEARS RULED UNCONSTITUTIONAL. NOW WE HAVE THE SCHOOL RECORD ACCOUNT THAT PROVIDES MONEY TO MIGRATE FROM A TRADITIONAL SCHOOL OR CHARTER SCHOOL AND GO TO A PRIVATE SCHOOL. THE PREVIOUS LAW EXPANDED THE PROGRAM SO THERE WERE SPECIFIC STUDENTS INCLUDED, FOSTER KIDS, CHILDREN OF MILITARY FAMILIES. THEY WANT TO EXPAND IT TO EVERYBODY. THE ORIGINAL PROPOSAL EXPANDED TO 1.1, 1.2 MILLION KIDS.

MARY JO PITZEL: WE HAVE A REFERENDUM BY A GROUP CALLED SAVE OUR SCHOOLS ARIZONA. THEY TOOK UP PETITIONS YESTERDAY AT THE ARIZONA SECRETARY OF STATE. THEY WANT TO PUT THE BILL ON HOLD AND GET IT ON THE BALLOT 2018 TO LET VOTERS HAVE THEIR SAY.

TED SIMONS: THEY WOULD HAVE THEIR SAY IN 2018 AT THE SAME TIME THEY ARE RECONSIDERING DOUG DUCEY AGAIN FOR REELECTION. WE SPOKE TO THE GOVERNOR. I ASKED HIM ABOUT BEING ON THE SAME BALLOT AS A REFERENDUM OF THIS IDEA.

TED SIMONS: ARE YOU COMFORTABLE KNOWING YOU MIGHT BE ON THE SAME BALLOT AS A REFERENDUM ON THIS?

DOUG DUCEY: THE CAMPAIGN CYCLES ARE TOO LONG. WE ARE FOCUSED ON IN THIS OFFICE, GOOD PUBLIC POLICY GOING FORWARD. WE HAVE A RECORD OF ACHIEVEMENT AND ACCOMPLISHMENT.

TED SIMONS: LET'S TALK ABOUT THIS. IF THIS GETS ON THE BALLOT, WOULD THE VOUCHER SYSTEM OR EXPANSE SURVIVE A PUBLIC VOTE?

BOB CHRISTIE: WELL, I DON'T PREDICT ELECTIONS. I THINK IT'S A TOSS UP. THE GOVERNOR AND -- YOU KNOW, THE AMERICAN GROUPS THAT BACK THE VOUCHERS ARE GOING TO SPEND A BUNCH OF MONEY TO BACK THEM. THERE IS A GRASS ROOTS GROUP OF FOLKS. 95% OF THE STUDENTS IN ARIZONA GO TO REGULAR PUBLIC SCHOOLS OR CHARTER SCHOOLS. THIS WILL GIVE $200 MILLION AS A PUBLIC SYSTEM THAT HAS BEEN FUNDED FOR YEARS. THE NUMBERS ARE HARD TO QUANTIFY. WE DON'T KNOW HOW MANY ARE ENROLLED YET. IT COULD BE A BIG ISSUE.

MARY JO PITZEL: THIS REMINDS ME OF 2012, WE HAVE A STRONG PARENT MOVEMENT COMING OUT OF TUCSON. THEY GOT ON THE BALLOT. THEY ARE WINNING IN THE COURT CHALLENGES. THEY ARE STEAMING ALONG AND IN CAME THE LOAD OF DARK MONEY WHICH IS THE FIRST TIME ARIZONA SAW THE INFLUENCE OF DONORS YOU CAN'T IDENTIFY. IT CRUSHED IT. NOT TO RAIN ON ANYONE'S PARADE, BUT THE EFFORT TO UNDUE THE VOUCHERS, THEY HAVE A LONG WAY TO GO.

LUIGI DEL PORTO: MONEY IS THE BIG QUESTION. CAN THEY GET THE LAW ON THE BALLOT?

MARY JO PITZEL: THEN YOU HAVE TO RUN THE CAMPAIGN.

LUIGI DEL PORTO: THE FIRST QUESTION IS TO FIND THE MONEY TO PAY THE PETITION GATHERERS TO GET THE SIGNATURES TO GET THIS ON THE BALLET. WE HAVE NEVER HAD IN MY 10 OR 11 YEARS HERE, I HAVE NEVER SEEN A BALLOT MEASURE ON THE BALLOT IF IT'S NOT THROUGH THE PAID SIGNATURE GATHERING. UNTIL YOU MENTIONED 2012, IT WAS A CHRISTMAS TREE PROPOSAL THAT GAVE MONEY TO ALL SORTS OF PEOPLE THEY WERE TRYING TO PUSH. THIS YEAR, IT'S A SINGLE ISSUE, VOUCHER EXPANSION. A LOT OF PEOPLE ARE DISMISSIVE BECAUSE IT'S A GRASS ROOT EFFORT. THE ENERGY IN THE GROUP IS PALPABLE. LET'S SEE IF THEY CAN PARLAY IT INTO MORE.

TED SIMONS: ANOTHER ISSUE WAS SCHOOL REPAIR, $63 MILLION FOR SCHOOL CONSTRUCTION. THERE WAS NO RESTORATION FOR CUTS TO SOFT CAPITAL. BECAUSE OF THAT, WE HAVE A LAWSUIT.

BOB CHRISTIE: IT'S BY SIX DAY SCHOOLS. A COUPLE OF WEEKS AGO THE SCHOOL FILED A LAWSUIT SAYING YOU SHORTED US BY A COUPLE OF MILLION DOLLARS. IT'S $350 MILLION A YEAR, FOR SCHOOL REPAIRS, NEW SCHOOL BUSSES, TEXTBOOKS, COMPUTERS, ALL OF THAT STUFF WE WOULD HAVE NEGATED 15 YEARS AGO.

TED SIMONS: WHAT ARE THEY SAYING IN RESPONSE? IF THE COURT SAYS PAY IT, THERE WAS A ONE-TIME PAY OUT WITH $2.4 BILLION SINCE '09.

MARY JO PITZEL: THAT'S THE PART WHERE THEY TURN THEIR POCKETS OUT AND SAY "WE HAVE NO MONEY."

TED SIMONS: THAT'S IT?

MARY JO PITZEL: YES. THERE'S NOT ENOUGH MONEY. CRITICS WILL SAY THERE'S ENOUGH FOR TAX CUTS. THIS BUDGET, DEPENDING ON WHOSE NUMBERS YOU LOOK AT, 13 TO $20 MILLION IN MORE TAX CUTS THAT TAKE MONEY FROM THE GENERAL FUND.

LUIGI DEL PORTO: THIS LAWSUIT PUTS THE STATE IN A PRECARIOUS SITUATION. THE FACT IS THAT THE SUPREME COURT RULED ON THIS ISSUE A COUPLE OF TIMES IN THE 1990S. BACK THEN, THE WEALTHIER SCHOOL DISTRICTS COULD PROVIDE FOR WHATEVER CONSTRUCTION THEY NEEDED. THE COURT SAID THE STATE IS OBLIGATED TO PAY FOR THE EXPENDITURES. THE STATE SAID $30 MILLION? THE COURT SAID NO, PROVIDE MORE. THERE IS A COURT RULING IN FAVOR OF THAT PLAINTIFF.

TED SIMONS: I ASKED THE GOVERNOR ABOUT THIS. HERE'S WHAT HE SAID.

TED SIMONS: DO YOU UNDERSTAND WHY SOME FOLKS SAY WE CAN'T GET THIS DONE WITHOUT A LAWSUIT?

DOUG DUCEY: I THINK YOU CAN GET A LOT OF THINGS DONE WITHOUT A LAWSUIT. THAT'S MY EXPERIENCE COMING FROM THE BUSINESS WORLD. TRIAL LAWYERS HAVE TO MAKE A LIVING AS WELL. WE ARE BRINGING RESOURCES AND CAPITAL TO THE SOLUTION. WE HAVE INNOVATIVE IDEAS. THIS IS WHAT WE CAN DO FOR THIS SESSION. THIS WAS A MASSIVE AMOUNT OF ADDITIONAL DOLLARS IF YOU COUPLE IT WITH PROP 123. THERE'S MORE TO FOLLOW. WE'LL BE BACK NEXT YEAR TALKING ABOUT WHAT WE DID IN THAT SESSION AS WELL.

TED SIMONS: THE INFLATION FUNDING LAWSUIT GREW TO BE HUMUNGOUS. DOES THIS HAVE THE SAME POTENTIAL?

BOB CHRISTIE: IT COULD. LIKE I SAID, IT'S GOING TO TAKE $300-35O MILLION A YEAR OF EXTRA FUNDING ON TOP OF THE $4.2 BILLION THAT GOES TO K12 ALREADY TO FIX THIS PROBLEM. THIS IS NOT THE TRIAL LAWYERS. THESE ARE SCHOOL DISTRICTS AND PARENTS AND NOT PROFIT LEGAL AID GROUPS WHICH ARE TRYING TO GET -- FORCE THE GOVERNMENT TO OBEY THE CONSTITUTION.

MARY JO PITZEL: THEY HAVE BEEN CIRCLING AND WARNING. AT THE BEGINNING OF THE LEGISLATION, THEY SAID THEY WOULD LIKE TO DO SOMETHING FOR CAPITAL FINANCING BECAUSE THEY SAW THIS ON THE HORIZON.

LUIGI DEL PORTO: THE GOVERNMENT WAS DISMISSIVE CALLING THEM TRIAL LAWYERS. THE LEAD LAWYER IS TIM HOGAN. HE'S BEEN CONSISTENT WINNING FOR HIS CLIENTS. THE STATE HAS AN OPPONENT IN HIM.

TED SIMONS: HOW MANY OF THESE THINGS PASSED?

BOB CHRISTIE: RECAPPING LATE IN JANUARY, ONE BIG BILL WAS DONE TO DO ALL SORTS OF STUFF FOR INITIATIVES. THEY SAID YOU CAN'T PAY PETITION GATHERERS PER SIGNATURE. THEN THEY RECONSTRUCTED THE BILL INTO TWO PIECES OF LEGISLATION. ONE PASSED. THAT'S A REQUIREMENT THAT INITIATIVES HAVE TO BE STRICTLY COMPLIED. IF A PETITION CIRCULATOR SPELLS SOMEONE'S NAME WRONG, IF THERE IS A PROBLEM ANYWHERE IN THE LANGUAGE IN THE BILL, EVEN IF YOU CAN TELL WHAT IT IS BUT IT'S NOT PERFECT, THAT CAN BE THROWN OUT. A THIRD BILL DIDN'T MAKE IT TO THE FINISH LINE.

TED SIMONS: THE ONE THAT MADE IT TO THE GOVERNOR, NOW THAT'S UNDER ATTACK. WE GOT A REFERENDUM PROCESS GOING ON HERE? AND A LAWSUIT, TOO, CORRECT?

MARY JO PITZEL: THERE ARE TWO. THEY ARE SUBJECT TO A REFERENDUM DRIVE. YESTERDAY THE STRICT COMPLIANCE MEASURE WAS TAKEN TO COURT BY TWO OR THREE PEOPLE IN A GROUP INVOLVED IN CITIZEN INITIATIVES IN THE PAST. THEY'RE SAYING THIS IS UNCONSTITUTIONAL. YOU HAVE TO GET RID OF IT.

TED SIMONS: WE HAD GRANT WOODS ON THE PROGRAM, AND HE'S PART OF THE GROUP LEADING THIS PARTICULAR EFFORT, AND HE HAD A MESSAGE FOR LAWMAKERS.

GRANT WOODS: ONE THING THEY HAVE TO UNDERSTAND BECAUSE WE WATCH HORIZON, IF YOU PASS THESE THINGS, WE'LL REMEMBER IT WHEN IT'S TIME FOR ELECTION. BE PREPARED TO DEFEND IT.

TED SIMONS: WILL IT MAKE THE BALLOT? WILL IT SUCCEED?

LUIGI DEL PORTO: WELL, IF IT MAKES IT TO THE BALLOT, THERE'S PROBABLY A GOOD CHANCE OF SELLING THIS TO THE VOTER. HERE'S WHY. CRITICS CAN SAY THEY ARE TRYING TO TAKE AWAY YOUR RIGHT TO WRITE LAWS. IF THAT'S THE MESSAGE ON THE BALLOT WITH THE GOVERNOR'S ELECTION, IT'S A COMPELLING MESSAGE. THE QUESTION IS, CAN THEY GET IT ON THE BALLOT.

TED SIMONS: IS THIS THE KIND OF ISSUE THAT DARK MONEY CAN'T HAVE AN INFLUENCE? YOU'RE BASICALLY ASKING "PLEASE DON'T HAVE SO MUCH INFLUENCE OVER THE LEGISLATURE." THAT'S WHAT YOU ARE ASKING THE VOTERS TO VOTE FOR.

MARY JO PITZEL: THERE COULD BE DARK MONEY. THE CHAMBER OF COMMERCE AND BUSINESS GROUPS WANTED THE BILLS. THEY WERE THE ONLY ONES LOBBYING FOR THEM. IF IT'S ON TO THE BALLOT, WILL THEY PUT MONEY INTO THE CAMPAIGN TO MAKE THE ARGUMENT FOR WHY. WE HAVE THE VOTER PROTECTION ACT. ONCE APPROVED AT THE BALLOT, IT'S VIRTUALLY IMPOSSIBLE TO CHANGE IT. LAWMAKERS COMPLAIN THIS HANDCUFFS THEM. AND, WELL, YEAH IT DOES, BUT WHAT THEY COULD DO IS LISTEN TO WHAT THE VOTERS ARE TELLING THEM.

TED SIMONS: OR SAY WE NEED YOU TO RECONSIDER.

BOB CHRISTIE: IF I CHANGE PROFESSIONS AND BECOME A CAMPAIGN CONSULTANT, I WOULD SAY YOU VOTERS MADE THE LAW AND THESE GUYS WANT TO TAKE IT AWAY FROM YOU.

LUIGI DEL PORTO: THE MESSAGE IS COMPELLING IF THEY GET IT ON THE BALLOT. IT'S A FEUD WITH THE LEGISLATURE AND ADVOCATES INITIATIVES. THE LEGISLATURE, WETHER THEY ADMIT IT OR NOT, THEY SEE THE PEOPLE'S RIGHT TO WRITE LAWS AS COMPETITION.

BOB CHRISTIE: THIS IS HARD TO DO. THEY HAVE 09 DAYS FROM YESTERDAY TO COLLECT 75,000 VALID SIGNATURES. YOU HAVE TO GET TWICE AS MANY. IN THE HEAT OF THE SUMMER, THERE WILL BE VOLUNTEERS AT THE CARD TABLE ASKING YOU TO SIGN A PETITION. THIS IS A HARD THING TO GET DONE.

TED SIMONS: ANOTHER THING, THE 800-POUND GORILLA, UNIVERSITY FUNDING IN TERMS OF BONDING AUTHORITY. WHEELING AND DEALING WENT ON TO GET THAT, DIDN'T IT?

MARY JO PITZEL: MORE THAN A LITTLE. THE WHOLE STATE BUDGET TURNED ON THIS. IT EFFECTIVELY BECAME A BATTLE BETWEEN HOW MUCH SUPPORT DO WE WANT TO GIVE TO HIGHER EDUCATION AND HOW MUCH TO THE K-12 SYSTEM. YOU HAVE TEENERS AND DEMOCRATS SAYING, WE NEED TO DO MORE FOR OUR TEACHERS. WE HAVE CRAPPY TEACHER PAY. THE GOVERNOR AND HIS ALLIES PERSISTED. THEY LOBBIED HARD AND GOT THEIR BONDAGE PACKAGE. THAT ALLOWED THEM TO CREATE THE WONDERFUL DEVELOPMENT FACILITIES TO FURTHER THEIR UNIVERSITY MISSION AND TO DRIVE THEIR ECONOMY.

TED SIMONS: THEY GOT THEIR BONDING PACKAGE. THIS IS NOT THE ORIGINAL IDEA THE GOVERNOR SENT. I ASKED THE GOVERNOR ABOUT THAT.

TED SIMONS: THAT PLAN IS DIFFERENT THAN YOU ORIGINALLY PROPOSED DIRECTING SALES TAXES FROM CITIES AND TOWNS. ARE YOU OKAY WITH THE FINAL RESULT?

DOUG DUCEY: I'M THRILLED. FOR ME, IT WAS ABOUT THE RESOURCES TO THE UNIVERSITIES WITH ACCOUNTABILITY AND OVERSIGHT.

TED SIMONS: SO, LUIGI, HE'S THRILLED. WHO WASN'T THRILLED BY THIS?

LUIGI DEL PORTO: THE CAHILL COMMUNITY FOR ONE. AS MARY JO MENTIONED, THE FIVE BECAME PITTING ONE EDUCATION GROUP AGAINST ANOTHER. THE GOVERNOR'S OFFICE WENT SMARTLY IN THE WAY THEY LAID OUT THE PROPOSAL. AS YOU MENTIONED, THE GOVERNOR DIDN'T GET WHAT HE WANTED ORIGINALLY WHICH IS A REDIRECTION OF TAXES. BY SAYING WE ARE GOING TO DO TPT REDIRECTION, THE GOVERNOR HAS GIVEN HIMSELF ROOM TO NEGOTIATE. HAD HE COME TO THE LEGISLATURE SAID I WANT BORROWING, GIVE ME $30 MILLION A YEAR, FISCALLY CONSERVATIVE LAWMAKERS WOULD SAY "NOPE, YOU CAN'T HAVE THAT." BUT BY SAYING LET'S DO THIS MECHANISM, THEY PROVIDED THE GOVERNOR SOME ROOM TO MANEUVER. THEN YOU HAVE A BUDGET PROPOSAL AT THE END THAT DIDN'T HARM THE CITIES, AND DIDN'T DO THIS REDIRECTION SCHEME.

MARY JO PITZEL: MAYBE THE UNIVERSITY GOT HARMED ANYWAY. ONE OF THE BILLS THAT WAS PART OF THE SWEETENER TO GET THE UNIVERSITY THING THROUGH WAS TO HAVE A BILL THAT WOULD LIMIT WHEN CITIES HOLD "SALES TAX" ELECTIONS. THAT'S NOVEMBER EVERY OTHER EVEN NUMBERED YEAR.

BOB CHRISTIE: THE BONDING WAS INTERESTING. THEY WANTED A BIGGER TEACHER RAISE AND THEY WANTED A WELFARE REGISTRATION. A GROUP OF REPUBLICAN CONSERVATIVES DIDN'T WANT TO SUPPORT THE BOND PACKET. THEY THINK THE UNIVERSITIES HAVE TOO MUCH MONEY. THEY HATE THAT THE STATE IS ABOUT TO TAKE A BILLION DOLLARS OF DEBT ON. THEY WERE AGAINST IT BUT THE DEMOCRATS WENT TO THE GOVERNOR AND SAID WE'LL SUPPORT THAT. IT DIDN'T HAPPEN. THEY GAVE THE CONSERVATIVES THREE OR FOUR THINGS.

TED SIMONS: DEMOCRATS THOUGHT THEY HAD A STRONG HAND TO PLAY AND IT WENT IN THE OPPOSITE DIRECTION.

LUIGI DEL PORTO: IT GOT AWKWARD IN THE SENATE. IN THE END, DEMOCRATS SAID WE ARE NOT GOING TO VOTE FOR THIS. SEVEN VOTED FOR THE PROPOSAL.

TED SIMONS: WE HAVE LESS THAN A MINUTE LEFT. BIG WINNER, BIG LOSER OF THE SESSION?

MARY JO PITZEL: DUCEY IS A WINNER. HE HAS A LOT OF POINTS TO TAKE ON THE CAMPAIGN TRAIL AND BUILD ON THE EDUCATION FRONT.

TED SIMONS: BIG LOSER?

MARY JO PITZEL: TEACHERS. THERE IS A QUESTION BETWEEN THE TEACHER CERTIFICATION BILL AND 1% RAISE A YEAR FOR THE NEXT TWO YEARS. WILL THAT DO ANYTHING TO BOOST THE TEACHER CORE?

BOB CHRISTIE: AMERICAN FEDERATION FOR CHILDREN, NATIONAL GROUP, BIG WINNERS. THOSE FOLKS WOULD SAY THAT THE WINNERS ARE THE STUDENTS THAT WILL TAKE THE VOUCHERS TO THE SCHOOL THEY WANT. THERE ARE THOSE THAT DEGREE.

TED SIMONS: LOSERS?

BOB CHRISTIE: DEMOCRATS ARE AT LEAST DISAPPOINTED. I DON'T KNOW THAT I WOULD CALL THEM LOSERS. THEY HAD HIGH HOPES AND DIDN'T GET THERE.

TED SIMONS: WINNERS AND NON-WINNERS.

LUIGI DEL PORTO: DUCEY, DEMOCRATS CAN'T BE WINNERS BECAUSE THEY WERE NEVER PART OF THE GAME TO BEGIN WITH.

TED SIMONS: WITH THAT, I'M TED SIMONS. THANK YOU SO MUCH FOR JOINING US. YOU HAVE A GREAT WEEKEND.

In this segment:
Mary Jo Pitzl: Arizona Republic, Bob Christie: Associated Press, Luige de Puerto: Arizona Capitol Times
SPOTLIGHT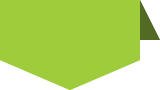 STAY in touch
with
azpbs.
org
!
Subscribe to Arizona PBS Newsletters: