This week the dates for a special election to fill Trent Franks' vacated seat in Congress were announced, and along with it came several candidate announcements. So far 12 Republicans, four Democrats and one member of the Green Party have announced their intentions to run for Arizona's 9th Congressional District.
A group of business leaders in Arizona have proposed a 1.5-cent sales tax to fund education in the state. The tax would kick in just as the 0.6-cent sales tax for education funding expires.
Alabama elected the first Democratic Senator since 1992. Republican Candidate Roy Moore was endorsed by both President Donald Trump and Steve Bannon, Breitbart executive chairman. Kelli Ward, who is currently running for Jeff Flake's Senate seat, is similarly supported by Bannon. Some within the Republican Party worry that if Ward wins the Republican Primary, she may face a similar fate to Moore.
Transcript:


TED SIMONS: COMING UP NEXT ON ARIZONA HORIZON'S JOURNALISTS' ROUNDTABLE, WE'LL DISCUSS THE RACE TO TAKE OVER THE CONGRESSIONAL SEAT LEFT VACANT BY TRENT FRANKS' RESIGNATION. AND WE'LL TALK ABOUT THE PUSH BY SOME BUSINESS LEADERS TO EXPAND ARIZONA'S STATEWIDE EDUCATION TAX. THOSE STORIES AND MORE, NEXT, ON THE JOURNALISTS' ROUNDTABLE.

VIDEO: "ARIZONA HORIZON" IS MADE POSSIBLE BY CONTRIBUTIONS FROM THE FRIENDS OF ARIZONA PBS, MEMBERS OF YOUR PBS STATION. THANK YOU.

TED SIMONS: GOOD EVENING AND WELCOME TO ARIZONA HORIZON'S JOURNALISTS' ROUNDTABLE. I'M TED SIMONS. JOINING US TONIGHT, JEREMY DUDA OF THE ARIZONA CAPITOL TIMES. BOB CHRISTIE OF THE ASSOCIATED PRESS. AND MIKE SUNNUCKS OF THE PHOENIX BUSINESS JOURNAL. GOVERNOR DUCEY THIS WEEK SET THE DATES FOR A SPECIAL ELECTION TO REPLACE CONGRESSMAN TRENT FRANKS, WHO RESIGNED "LAST" WEEK AMID SEXUAL HARASSMENT ALLEGATIONS. GIVE US THE DATE AND WE'LL TAKE IT FROM THERE BECAUSE THERE IS A LOT TO TAKE FROM THERE.

JEREMY DUDA: THE PRIMARY, WHICH IS ON FEBRUARY 27TH. THIS IS PROBABLY THE ONLY PART OF THE ELECTION THAT MATTERS. THIS IS SUCH AN OVERWHELMING REPUBLICAN DISTRICT, THE REPUBLIC PRIMARY, AND THEN YOU HAVE THE GENERAL ELECTION ON APRIL 24TH, WHICH THERE IS A COUPLE OF DEMOCRATIC CANDIDATES WHO ARE HOPING TO BE THE NEXT DOUG JONES HERE. NOW WE'RE GOING TO FOCUS ON THE REPUBLICAN PRIMARY WHERE ALL THE ACTION IS. WE ALREADY HAVE THREE CANDIDATES IN THERE AND A HALF DOZEN MORE POTENTIALLY. THE FIRST ONE RESIGNED FROM OFFICE TODAY TO RUN SENATOR MONTENEGRO, FROM RICHFELD PARK, HE RESIGNED TO PURSUE THIS RACE. BOB STUMP JUMPED IN LAST WEEK, AND THEN A HANDFUL OF LAWMAKERS, A LOT OF PEOPLE WITH THEIR EYE ON THIS. I THINK NEXT WEEK WE'LL SEE THEM MAKE DECISIONS.

TED SIMONS: HOW MANY MORE CAN YOU SEE JUMP INTO THIS THING?

BOB CHRISTIE: WE WILL HAVE AT LEAST THREE OR FOUR MORE SERIOUS CANDIDATES. THERE ARE A LOT OF PEOPLE THAT OPENED A FILE AT THE SECRETARY OF STATE'S WEBSITE TO START COLLECTING SIGNATURES. MOST OF THEM NAMES YOU HAVE NEVER HEARD OF. THERE IS A GOODLY NUMBER OF PEOPLE WHO HAVE EITHER ALREADY OPENED THAT PORTAL OR WHO HAVE TOLD US I AM CONSIDERING IT THAT COULD BE VIABLE. WE HAVE KIMBERLEY YEE, WHO IS A SENATOR FROM THE VALLEY. WE HAVE A COUPLE OF REPRESENTATIVES, TONY RIVERO. WE HAVE DARREN MITCHEL WHO IS REPORTEDLY CONSIDERING THE RACE. I TALKED TO A COUPLE OF THESE FOLKS AND OTHER FOLKS HAVE TALKED TO OTHERS.

CLINT HICKMAN, MERICOPA COUNTY SUPERVISOR.

TED SIMONS: DIDN'T HE SAY NO? I THOUGHT HE SAID NO.

JEREMY DUDA: I SPOKE TO HIM TODAY. HE SAID HE WAS OUT.

TED SIMONS: HE SAID HE'S OUT. OK.

BOB CHRISTIE: EARLIER IN THE WEEK WHEN I SPOKE HIM HE WAS SAYING HE WAS CONSIDERING IT. IT WOULD BE A VIABLE RUN. HE HAS KIDS. THERE IS A LOT OF CONSIDERATION THAT GOES INTO THIS. WE HAVE A COMPRESSED SCHEDULE. HALF WAY THROUGH DECEMBER, BY THE TIME THE FILING DEADLINE HITS, AND YOU HAVE TO COLLECT 800 SIGNATURES AND ACTUALLY GET ON THE BALLOT AND START RAISING MONEY, YOU'RE GOING TO HAVE ALL JANUARY AND FEBRUARY TO CAMPAIGN. FEBRUARY 27, YOU ARE GOING TO FIND OUT.

TED SIMONS: MIKE THAT SUGGESTS THAT IF YOU'RE GOING TO SUCCEED HERE, YOU BETTER HAVE A STRONG GROUND GAME AND YOU BETTER HIT THE GROUND RUNNING.

MIKE SUNNUCKS: WE TALKED EARLIER IN THE GREEN ROOM ABOUT THE SEAT, WHEN HE WON AND JIM WARING AND ALL THESE OTHER GUYS WERE IN THERE. SIMILAR TO WHEN TRENT FRANKS WON THIS, WHEN THE LATE BOB STUMP, NO RELATION BUT THE SAME NAME, AS THE ACC COMMISSIONER STEPPED DOWN. FRANKS WON THAT. A CROWDED FIELD. GROUND GAME. CERTAIN CONSTITUENCIES WILL DO VERY WELL. PEOPLE PAY A LOT OF ATTENTION TO WHAT TRUMP DOES. IF HE ENDORSES SOMEONE, IF TRUMP COMES OUT AND ENDORSES SOMEONE IN THIS, THAT COULD SET SOMEONE APART. IT WILL BE QUICK. YOU WON'T RAISE A TON OF MONEY. THERE PROBABLY WON'T BE A TON OF T.V. THERE MAY BE SOME RADIO ON KFYI OR SOME CONSERVATIVE NETWORKS. THERE WILL BE A LOT OF CONSERVATIVE GRASS ROOT STUFF. IT'S A SPRINT. SOMEONE COULD WIN WITH LESS THAN 20%.

TED SIMONS: MIKE MENTIONED ENDORSEMENTS. DOES A PRESIDENT TRUMP ENDORSEMENT MATTER? DOES A TRENT FRANKS ENDORSEMENT MATTER?

JEREMY DUDA: HE ENDORSED STEVE MONTENEGRO. I THINK THERE ARE A LOT OF VOTER IN THE DISTRICT WITH POSITIVE VIEWS OF HIM AND THE THINGS HE DID. VERY CONSERVATIVE RECORD THROUGH HIS YEARS THERE. THAT MIGHT HELP. ESPECIALLY IF THIS IS A SEVEN OR EIGHT WAY PRIMARY WINNING THIS WITH 25 OR LESS THAN 30%. THAT COULD HELP DONALD TRUMP IF SOMEONE GETS THAT ENDORSEMENT, THAT WOULD BE A HUGE HELP IN A CONSERVATIVE DISTRICT. IF HE DOES ENDORSE THAT PROBABLY GOES TO FORMER STATE REPRESENTATIVE PHIL LOVAS, WHO WAS HIS ARIZONA CHAIRMEN. HE HAS GOT THE BACKING OF JEFF DEWITT. LOVAS IS A POTENTIALLY INTRIGUING CANDIDATE. PROBABLY NOT GOING TO BE A LOT OF FUNDRAISING HERE BECAUSE OF THE COMPRESSED TIME SCHEDULE, BUT IF ANYONE CAN, LOVAS IS IT. HIS WIFE IS ONE OF THE PREMIER FUNDRAISING CONSULTANTS IN THE STATE. WORKED FOR DUCEY'S CAMPAIGN. WORKED FOR A LOT OF BIG MONEY CAMPAIGNS. PROBABLY ONE OF THE BEST ROLODEX IN THE STATE FOR FUNDRAISING. THAT COULD BE A BIG HELP.

MIKE SUNNUCKS: IF YOU LOOK AT LOVAS WEBSITE, IT'S HIM SPEAKING AT A TRUMP RALLY, WITH A BUNCH OF TRUMP PEOPLE LOOKING LIKE PEOPLE RILED UP FOR HIM BECAUSE HE BACKED TRUMP. HIS CAMPAIGN SYMBOL IS, HE BACKS TRUMP EARLY, STILL BACKS HIM WHICH IS A DIG TO OTHER REPUBLICANS. IF IT'S A LOT OF TRUMP VOTERS, WHICH THAT DISTRICT HAS, THAT COULD SET HIM APART. I DO THINK BOB STUMPS NAME… HE SHARES THE EXACT NAME. HE GOES BY THE EXACT NAME.

TED SIMONS: IT'S LIKE A GUY NAMED JOHN MCCAIN RUNNING FOR SENATE.

MIKE SUNNUCKS: ABSOLUTELY. IT IS THE LATE BOB STUMP, IN ARIZONA POLITICS FOR YEARS, REPRESENTED THE WEST VALLEY. IF YOU HAVE A LOT OF OLDER VOTERS TURNOUT, THAT COULD REALLY BENEFIT HIM.

BOB CHRISTIE: AS FAR AS ENDORSEMENTS GO, I DON'T PUT A LOT OF STOCK IN ENDORSEMENTS. THERE IS ONE IMPORTANT IN THIS RACE, JOE ARPAIO BACKING MONTENEGRO. IF JOE ARPAIO GOES OUT TO SUN CITY, THAT IS PART OF HIS DISTRICT, AND THEN GO OUT TO SMALL COMMUNITIES, THAT COULD HELP MONTENEGRO. ON THE OTHER HAND, IF THE BIG SILVER AND BLUE 747 FLIES OUT AND THE PRESIDENT DRIVES OUT TO SUN CITY OR PEORIA FOR AN EVENT AND STANDS UP WITH PHIL LOVAS, THAT'S A HUGE DEAL.

TED SIMONS: THAT ARPAIO THING IS INTERESTING. 87% OF PRIMARY VOTERS IN THAT DISTRICT ARE OVER THE AGE OF 50. 87%. JOE ARPAIO IS VERY BIG AMONG VOTERS OVER THE AGE OF 50. WE ARE TALKING A LOT OF REPUBLICANS, 17 POINT ADVANTAGE FOR REPUBLICS IN THAT CONGRESSIONAL DISTRICT. ARE THERE DEMOCRATS SNIFFING AROUND?

JEREMY DUDA: THERE ARE A COUPLE OF DEMOCRATIC CANDIDATES, AT LEAST TWO RUNNING AGAINST TRENT FRANKS IN HIS RE-ELECTION. NOW THEY ARE GOING FOR THE SPECIAL ELECTION AS WELL. YOU MENTIONED 17 POINTS. THE RAW NUMBERS, 187,000 REPUBLICANS TO 109,000 DEMOCRATS. IT'S AN ALMOST 2-1 ADVANTAGE. THIS IS SHAPING UP TO BE A DEMOCRATIC YEAR. THE PRESIDENT'S APPROVAL NUMBERS HIT THE TANKS. YOU SAW DEMOCRATS WIN ALABAMA, WHICH YOU NEVER THOUGHT YOU WOULD SEE AGAIN. THAT'S A TOUGH CLIMB FOR A DEMOCRAT.

MIKE SUNNUCKS: I THINK SHORT OF A ROY MOORE TYPE RACE, DEMOCRATS HAVE NO CHANCE. THEY ARE NOT ABLE TO PUT UP LEGITIMATE CANDIDATES IN THAT DISTRICT FOR A LONG TIME. I THINK THERE WERE SOME YEARS THEY DID'NT ANYONE UP. IT WOULD TAKE A FLAWED REPUBLICAN CANDIDATE THAT WOULD TURN PEOPLE AWAY FROM THE GOP, AN UNKNOWN DEMOCRAT.

BOB CHRISTIE: DO NOT DISCOUNT. THERE ARE 110,000 INDEPENDENTS IN THE DISTRICT. THEY HAVE HISTORICALLY SPLIT 2-1 FOR THE REPUBLICANS IN THE DISTRICT, BUT THIS IS SHAPING UP, IF YOU LOOK AT ALABAMA, TRUMP WON ALABAMA BY 28% OVER CLINTON LAST YEAR. JONES BEAT JUDGE MOORE BY --

TED SIMONS: YEAH BUT YOU'RE TALKING ABOUT A GUY WITH ALL SORTS OF ISSUES.

MIKE SUNNUCKS: DEMOCRATS HAVE A LOT OF CHIPS THAT THEY CAN PLAY IN A LOT OF PLACES, INCLUDING ARIZONA.

BOB CHRISTIE: ALL I'M SAYING, YOU LOOK AT THESE RACES, AND YOU LOOK AT ELECTIONS, AND YOU TRY TO THROW AWAY YOUR BAGGAGE THAT YOU CARRY IN. WE KNOW THE REPUBLICS HAVE A DISTRICT AND THE CHANCE IS THAT THE REPUBLIC IS GOING TO SWEEP. WE SAW DONALD TRUMP WIN LAST YEAR. A LOT OF MAINSTREAM MEDIA FOLKS, YOU KNOW?

TED SIMONS: YOU ARE RIGHT ABOUT TRUMP. THE PRESIDENT'S ENDORSEMENT, BY THE TIME NEXT NOVEMBER ROLLS AROUND COULD BE TOXIC, OR IF WE SWITCH AROUND, ANTHING COULD HAPPEN WHERE THE PRESIDENT'S ENDORSEMENT COULD BE GOLD ESPECIALLY IN THAT DISTRICT. WHAT WE KNOW EARLY IN THIS RACE IS THAT POLLS HAVE COME OUT SHOWING BOB STONE AHEAD AND THE OTHER SHOWING DEBBIE LESCO AHEAD, STATE SENATOR.

JEREMY DUDA: THAT'S AN AUTO DIAL POLL LESS RELIABLE AND ONLY GOES TO LANDLINES, OLDER VOTERS, THOSE THAT REMEMBER BOB STUMP IN THE PAST. THE OTHER, SENATOR LESCO WAS AHEAD. A LOT OF PEOPLE ARE VIEWING HER AS A POTENTIALLY STRONG CANDIDATE. FOR A LEGISLATOR, HER NAME HAS BEEN ON THE ISSUES POPULAR FOR REPUBLICAN VOTERS, MOST NOTABLY THE ESA, THE SCHOOL VOUCHERS, POPULAR AMONG HER CONSTITUENTS. THAT WOULDN'T SURPRISE ME. ESPECIALLY IF YOUR START WITH THE BASELINE. NO MONEY HAS BEEN SPENT. NO ONE STARTED KNOCKING DOORS.

TED SIMONS: I WANT TO MOVE FORWARD. I WANT TO GET TO ALABAMA IN A SECOND. BEFORE WE GET THERE, PROMINENT CEOS HAVE COME OUT AND SAY AS FAR AS EDUCATION FUNDING IS CONCERNED IN ARIZONA, NEW REVENUE NEEDS TO BE FOUND. THAT MEANS A SALES TAX INCREASE.

MIKE SUNNUCKS: THEY UNVEILED THEIR PLANS THIS WEEK. THEY ARE PUSHING 2020 NOT 2018, A 1.5% INCREASE THAT'S UP AND ABOVE THE PROP 301, .6 OF A CENT, USE THAT MONEY FOR CLASSROOMS, CONSTRUCTION EDUCATION, USE SOME OF THAT MONEY FOR UNIVERSITIES. THAT'S WHERE WE GET INTO THE DIFFERENCES BETWEEN THE PLANS OUT THERE. DIANE DOUGLAS IS CALLING FOR A PENNY, PUT IT TOWARD THE TEACHER PAY AND CLASSROOMS. THIS IS WHAT BUSINESS PEOPLE TEND TO DO. THEY LIKE TO TAX OTHER PEOPLE. THEY DON'T WANT ANY PROPERTY TAX OR INCOME TAX, BUT WE LOVE SALES TAXES HERE. IN THE PAST, WE APPROVED SOME SALES TAXES. WE HAD PROP 123 THAT NARROWLY PASSED. THE BUSINESS FOLKS ARE BIG ON EDUCATION. THEY SEE OUT RANKINGS IN TERMS OF TEACHER PAY AND HOW MUCH WE SPEND IN SCHOOLS, AND WE RANK LOW AND THEY TIE THAT AS ECONOMIC DEVELOPMENT ISSUE, PUTS IT AT A DISADVANTAGE. THEY SEE IT AS A WORKFORCE ISSUE BECAUSE WE HAVE A SHORTAGE OF WORKERS IN A LOT OF FIELDS. IT'S A NATIONAL PROBLEM. THEY ARE GOING TO PUSH FOR THIS. THEY PROBABLY HAVE ALLIES ON THE MODERATE WING OF REPUBLIC PARTY, DEMOCRATS AND FOLKS IN THE MEDIA.

TED SIMONS: THEY CAN SAY IT ANY WAY THEY WANT, BUT IT'S A TAX HIKE, AND THE GOVERNOR SAYS HE WILL NEVER INCREASE TAXES. WILL THE GOVERNOR EVER GET ONBOARD? CHECK THAT. GET ONBOARD OR WILL HE WITH GREAT EFFORT, FIGHT IT?

BOB CHRISTIE: WE KNOW HE FOUGHT THE LAST EFFORT TO EXPAND THE SALES TAX. THIS IS WHEN HE WAS TREASURER. HE WORKED HARD TO DEFEAT THE EFFORT, A FLAWED EFFORT, A MIS-MASH OF FUNDING. THE GOVERNOR HAS BEEN CLEAR HE WON'T ACCEPT AN INCREASE IN TAXES, BUT HE'S SITTING -- HE HAS A HUGE MILLSTONE AROUND HIS NECK WITH THE EDUCATION FUNDING PROBLEM. HIS OWN CLASS ROOMS FIRST INITIATIVE SAYS THEY NEED A BILLION DOLLARS MORE A YEAR FOR SCHOOLS. AND HE IS NOT WILLING TO INCREASE THE TAXES. AND OF COURSE WE HAVE THESE CEOS OUT HERE SAYING, WELL WE CAN'T GET IT, WE ARE NOT GOING TO ASK THE GOVERNOR TO PUT IT ON THE 2018 BALLOT. THE REASON THIS IS NEEDED NOW IS… THERE IS CURRENTLY 600 MILLION DOLLARS A YEAR FROM THE SALES TAX THAT GOES INTO SCHOOLS. THAT EXPIRES IN 2021. THEY WANT TO GET BY 2020, GET REUPED AND EXPANDED AND BRING IN ANOTHER 900,000,000. WELL OF COURSE THESE CEOS ARE BENEFITING FROM A $450 MILLION CUT IN THE CORPORATE INCOME TAX AT THE STATE LEVEL ALREADY. NOBODY MANAGED TO POINT OUT HEY, YOU WANT ALL THESE AVERAGE FOLKS--

MIKE SUNNUCKS: THE TIMING OF IT TOO, 2020. DUCEY WILL LIKELY BE REELECTED ALREADY. HE WON'T BE ON THE BALLOT. IT'S A PRESIDENTIAL YEAR. YOU'LL HAVE A LOT MORE PEOPLE TURNING OUT THAT WOULD BE MORE FRIENDLY TOWARD THE TAX INCREASE AND EDUCATION.

JEREMY DUDA: THE GOVERNOR EXPRESSED A WILLINGNESS, OF REUPING THE SALES TAX, PROP 301 PASSED IN 2000. IT'S A .6% SALES TAX. THE GOVERNOR IS SUPPORTIVE IN RENEWING THAT. THERE MIGHT EVEN BE SOME TALKS OF FINDING SOME OTHER REVENUE SOURCES, VERY AMBIGUOUS. HE'S NOT GOING TO SUPPORT AN INCREASE IN THAT AND CERTAINLY NOT MORE THAN TWO TIMES. THE CEOS THEY SAID WE WOULD LOVE FOR THE LEGISLATURE TO REFER THIS TO THE BALLOT IN 2020. IF YOU COULD GET REPUBLIC SUPPORT TO DO THAT, IN A VACUUM ON ITS OWN, THE GOVERNOR WOULD PUT THE KIBOSH ON THAT. THEY ARE NOT GOING TO DO THAT AGAINST THE GOVERNOR'S WISHES, SO YOU HAVE TO PUT IT ON THE BALLOT YOURSELF. AND THE CEOS SAID, WE ARE WILLING TO RAISE A COUPLE MILLION DOLLARS TO RUN THIS CAMPAIGN IF THE LEGISLATURE WON'T DO IT. THE PROBLEM IS, DUCEY WANTS TO REUP 301. HE WANTS TO REUP THE SALES TAX. THERE WILL BE A COMPETING MEASURE. YOU WILL PROBABLY… IN THAT CASE YOU WOULD HAVE TWO ON THE BALLOT AT THE SAME TIME. CRAZY THINGS HAPPEN, HISTORICALLY IN THIS STATE WHEN YOU DO THAT, AND YOU HAVE TO DIRECTLY FIGHT THE GOVERNOR ON THIS.

BOB CHRISTIE: THERE MAY BE ROOM FOR A COMPROMISE BETWEEN THE TWO. I KNOW THE GOVERNOR SAYS HE IS NEVER GOING TO RAISE TAXES. THE REASON THESE THINGS ARE REFFERED TO THE BALLOT. YOU KNOW THE LEGISLATURE COULD VOTE TO RAISE TAXES TOMORROW. I MEAN HE COULD CALL THEM INTO SPECIAL SESSION AND SAY YOU KNOW, LEGISLATURE I NEED YOUR VOTE, WE NEED AN EXTRA $500 MILLION FOR SCHOOLS. GET IN THERE AND VOTE FOR IT. YOU WOULD GET ALL THE DEMOCRATS BECAUSE THEY WANT TO FUND SCHOOLS. IF THE GOVERNOR WITH THE BULLY PULPIT, YOU COULD GET IT DONE. THEY ARE SCARED TO DO THAT. THEY WON'T DO THAT. THEY WON'T TAKE THE VOTE THEMSELVES. THE GOVERNOR WON'T SIGN IT INTO LAW. MAYBE THE GOVERNOR HAS WIGGLE ROOM THERE AFTER HE'S RE-ELECTED.

TED SIMONS: CEO OF PETS SMART SAYS THIS IS A SHAMELESS COPY OF THE GOVERNORS STATE OF THE STATE IN 2017. HE CALLS FOR TEACHER PAY HIKE, ALL DAY K, RESTORING K THROUGH 12 CAPITAL FUNDING. ALL THE THINGS THE GOVERNMENT HAD MENTIONED HE WANTS TO DO, CEO OF PETS SMART SAYS THAT'S WHAT HIKING UP THE SALES TAX FOR EDUCATION WOULD DO. THE MESSAGE FROM THESE PARTICULAR CEOS IS, YOU WANT THIS DONE, HERE'S HOW YOU DO IT. NOT JUST DOING NOTHING.

THE GOVERNOR RIGHT NOW IS GETTING PULLED IN TWO DIFFERENT DIRECTIONS. HE HAS GOT THE COKE BROTHERS AND ALL THE ANTI-TAX. THE REPUBLICAN CONSERVATIVES ON ONE SIDE. READ MY LIPS NO NEW TAXES. THEN HE'S GOT HIS BUSINESS BUDDIES. HE'S AN EX-CEO OF COLDSTONE. THEY LIKE HIM. HE'S GOT WARM RELATIONS WITH THE CHAMBERS AND THESE TYPES OF GUYS. THEY SEE THIS AS AN ECONOMIC DEVELOPMENT ISSUE, IT'S A WORKFORCE ISSUE FOR THE FUTURE OF THE STATE. THE DEMOCRATS HERE, THEY ARE ON THE SIDE OF THE MODERATE BUSINESS GUYS, BUT HE'S DONE A GOOD JOB AS GOVERNOR, NAVIGATING THESE THING. THIS IS A TOUGH ONE FOR HIM. AFTER HE'S REELECTED, THINGS COULD CHANGE. DOES HE WANT TO RUN FOR HIGHER OFFICE, SENATE, PRESIDENCY? IF HE HAS DIFFERENT PLANS, HE COULD BE FREED UP A LITTLE BIT, IDEOLOGICALLY TO COME TO A COMPROMISE.

TED SIMONS: WORKING OFF OF WHAT BOB SAID, WHAT ABOUT THE IDEA THAT WE'LL GET THE 1.5% ON THE BALLOT? WE'LL GO FOR IT. ALL OF A SUDDEN THE LEGISLATURE, THE GOVERNOR GOES, THAT MAY BE 1.1.

JEREMY DUDA: I STILL THINK THAT WOULD BE DIFFICULT. REMEMBER BACK TO HIS CAMPAIGN FOR GOVERNOR, HIS SPEECH, THE FOREMOST PILLARS OF HIS CAMPAIGN, I WILL NEVER RAISE TAXES AS GOVERNOR. TO GO BACK ON THAT WOULD BE A LOT OF EGG ON HIS FACE.

TED SIMONS: COULD HE SAY WE ARE RAISING TAXES HERE BUT I CUT XY AND Z IN THE SAME LEGISLATIVE SESSION?

BOB CHRISTIE: HE COULD, BUT WHAT THE NICE PART ABOUT WHAT THE REFFERAL IS, IT'S NOT THE GOVERNOR. IF THE GOVERNOR WANTS TO SAY, PUT IT ON THE BALLOT. YOU CEO GUYS GO FOR IT. I'M GOING TO STAY ON THE NINTH FLOOR AND NOT CAMPAIGN FOR IT OR AGAISNT IT, HE'S NOT RAISING TAXES. I MEAN HE'S GOT SOME COVER.

TED SIMONS: HE HAS THE LEGISLATURE. ARE THEY GOING DO THAT?

BOB CHRISTIE: THE LEGISLATURE DOESN'T HAVE TO PUT IT ON THE BALLOT. YOU CAN GO OUT AND COLLECT SIGNATURES AND PUT IT ON THE BALLOT YOURSELF. THERE ARE WAYS TO DO THIS WHERE THE GOVERNOR CAN QUIETLY LET IT, NOT FIGHT IT, LET IT GO THROUGH. POLITICALLY, HE'S GETTING HAMMERED BY THE SCHOOL FUNDING STUFF. ALL YOU HAVE TO DO IS LOOK AT THE VOUCHER BILL THAT PASSED AND REVOLT AMONG TEACHER AND PARENTS TO COLLECT SIGNATURES IN THE HEAT OF SUMMER AND BLOCK THE LAW. THAT SCARES ANYONE.

MIKE SUNNUCKS: A COUPLE IRONIC THINGS, THE BUSINESS FOLKS THAT FIGHT THE CITIZEN INITIATIVES HAVE TO COLLECT SIGNATURES UNDER THE TOUGHER RULES AND THERE ARE NO GUARANTEE IT WILL PASS. WE HAVE THE HIGHEST SALES TAXES IN THE COUNTRY. WE ALWAYS GO TO SALES TAXES INSTEAD OF OTHER AVENUES WHICH WE'VE MENTIONED. THERE IS FATIGUE OUT THERE. ONE, TWO, THREE BARELY PASSED. IF THEY CHRISTMAS TREE THIS WITH ALL KINDS OF SPENDING AND ALL KINDS OF INTEREST GROUPS, VOTERS ARE NOT STUPID. THEY'LL FIGURE IT OUT. NOW IF YOU JUST HAVE A PENNY, AND OFFERED A PENNY AND SAY ALL THAT GOES TO TEACHER PAY, MUCH EASIER ROAD. BUT THAT'S NOT THE WAY POLITICS WORKS BECAUSE YOU HAVE A LOT OF INTEREST GROUPS THAT WANT A PIECE OF THE PIE.

BOB CHRISTIE: AND I CAN WRITE THE ANTI-SALES TAX AD RIGHT NOW JUST BY WHAT I MENTIONED BEFORE. CORPORATIONS GIVE THEMSELVES 400 MILLION DOLLARS IN TAX CUT AND YET THEY WANT THAT WORKING GUY TO PICK UP THE SLACK.

TED SIMONS: WE'LL SEE WHERE THAT HEADS. WE SAW IT HAPPEN IN ALABAMA. WHAT HAPPENED IN ALABAMA, IF THERE ARE LESSONS FOR ARIZONA, NOT JUST ON NATIONAL CONGRESSIONAL RACES, AND EVERYWHERE. IS THERE A TIDE TURNING? WAS THAT JUST A SPECIAL SITUATION? HOW DOES IT IMPACT ARIZONA?

JEREMY DUDA: THERE ARE LESSONS FOR DEMOCRATS. CERTAINLY THEY WERE DRAWING THEM BEFORE WE SAW THE RACE IN PLAY IN ALABAMA. TRUMPS UNPOPULARITY, SHAPING UP TO BE A DEMOCRATIC YEAR, HOW MUCH, WHO KNOWS? ROY MOORE WAS A FLAWED CANDIDATE. DOUG JONES WAS A VERY GOOD CANDIDATE. KEEP IN MIND, THE DEMOCRATS HAD A VERY STRONG CANDIDATE IN THAT RACE BEFORE THEY KNEW THAT WAS GOING TO BE IN PLAY. ONCE LIGHTINING STRUCK AND THEY ENDED UP WITH ROY MOORE AS THEIR OPPONENT, DOUG JONES GOT HIS CHANCE TO SHINE. THIS WAS IN ALABAMA. THIS IS A RED STATE TO BE SURE. ALMOST NOTHING IS RED AS ALABAMA. PEOPLE ARE IN THE SENATE WITH KIRSTAN SINEMA RUNNING, DEMOCRATS ARE LOOKING FOR THE TIDE AGAINST TRUMP.

BOB CHRISTIE: THOSE MODERATE MAINSTREAM BUSINESS REPUBLICANS WHO HAVE BEEN SEARCHING AROUND FOR SOMEONE TO KNOCK OFF KELLY WARD IN THE ARIZONA SENATE REPUBLICAN PRIMARY, SOMEONE LIKE MARTHA MCSALLY TO COME IN AND WIN. THEY ARE DOING THAT BECAUSE THEY ARE SCARED THAT KELLY WARD WILL GET TROUNCED BY A MODERATE DEMOCRAT OR SOMEONE THAT HAS BUILT THEMSELVES AS A MODERATE DEMOCRAT LIKE KIRSTAN SINEMA. THIS TELLS THEM THEY NEED SOMEONE LIKE MARTHA MCSALLY OR ANOTHER STRONG, MIDDLE OF THE ROAD, BUSINESS CENTERED CANDIDATE OR THEY'LL GET TROUNCED.

MIKE SUNNUCKS: COUNTER THAT, IF YOU GO WITH MCSALLY OR THE MIDDLE OF THE ROAD, THE TRUMP FOLKS DON'T TURN OUT. THEY DON'T SHOW UP AND THEN WHAT KIND OF ELECTORATE DO YOU HAVE AND WHERE DO THOSE PEOPLE VOTE. DON'T PICK SOMEBODY THAT PICKS UP ON TEENAGE GIRLS WHEN HE'S 32 YEARS OLD. REPUBLICANS HAD ALL OF THE OPPOSITION RESEARCHED. THAT THE MEDIA HAD, THAT THE DEMOCRATS HAD. THEY HAD THE CHANCE TO DO IT. THEY HAD A CHANCE TO VET OUT THE CANDIDATES. IF THEY DON'T THINK KELLY WARD CAN WIN, GET SOMEONE ELSE THAT CAN WIN. THE FOLKS ON THE BUSINESS MODERATE WING, THEY HAD 18 OF THEM GET TROUNCED BY TRUMP. THEY ARE RUNNING AROUND WITH THEIR HEADS BETWEEN TAILS. I DON'T THINK WE KNOW WHO WILL TURN OUT. IT IS CERTAINLY TRENDING FOR THE DEMOCRATS. IN A REPUBLICAN PRIMARY BETWEEN MARTHA MCSALLY AND KELLY WARD, WHO WINS?

JEREMY DUDA: I MENTIONED THE POSSIBILITY OF TWO SENATE RACES. EVERYONE IS LOOKING AT MCSALLY AS THE PROBABLE OPPONENT. THAT WOULD BE A HECK OF A MATCH UP. IF JOHN McCain RESIGNS, A LOT OF PEOPLE ARE LOOKING AT MCSALLY AS THE LIKELY APPOINTEE THERE, WHICH MEANS KELLY WARD OR WHOEVER RUNS AGAINST HER, I HAVE HEARD REPUBLICS EXPRESS CONCERN.

BOB CHRISTIE: THAT'S THE PROBLEM FOR THE REPUBLIC PARTY. THEY NEED SOMEONE TO GO AGAINST KIRSTAN SINEMA. THEY DON'T WANT TO LOSE THAT SEAT. DO YOU SAY, GOD FORBID MCCAIN HAS TO STEP DOWN OR LEAVES OFFICE, DO WE PUT YOUR BEST STATEWIDE CANDIDATE AVAILABLE FOR AS RACE AGAINST KIRSTAN SINEMA INTO JOHN MCCAIN'S SEAT? YOU'RE BASICALLY GIVING AWAY… THE MAINSTREAM REPUBLIC PARTY, YOU COULD BE GIVING AWAY JEFF FLAKE'S SEAT. THAT'S A TOUGH QUANDARY.

TED SIMONS: IT'S A TOUGH QUANDRY, BUT THE REPUBLICANS HAVE A STRONG BENCH. ON THE DEMOCRATIC SIDE, WHO WOULD RUN? WE SHOULD MENTION SENATOR McCain IS HOSPITALIZED RIGHT NOW, ADMITTED TO WALTER REED EARLIER THIS WEEK. THERE ARE REPORTS THAT HE IS INCREASINGLY FRAIL AND HE'S HAVING SOME TROUBLE RESPONDING TO THE CANCER TREATMENT. THERE ARE THOUGHTS THAT BASICALLY HIS BIGGEST PROBLEM IS THAT HE WON'T SIT STILL. HE WON'T REST UP AND HE WON'T STOP. THEY'RE TELLING HIM TO REST UP AND WE'LL SEE WHAT HAPPENS THERE. BUT WE DON'T KNOW, AS YOU MENTIONED, IF HE WILL REMAIN IN OFFICE FOR ANY CERTAIN AMOUNT OF TIME. THE DEMOCRATS, YOU GOT KIRSTEN SINEMA OVER HERE, WHO DO YOU GOT IF SOMETHING ELSE SHOULD OPEN UP?

MIKE SUNNUCKS: THAT'S BEEN A CHALLENGE FOR DEMOCRATS IN A LOT OF STATEWIDE RACES. ANNE KIRKPATRICK, SHE GOT SOME NAME I.D. THERE ARE NOT A LOT OF NAMES OUT THERE. GREG STANTON, THE MAYOR OF PHOENIX, IS RUNNING FOR SINEMA'S SEAT. WE WERE SPITBALLING WHO WOULD BE OUT THERE. THERE IS NOT A LOT. REPUBLICANS, YOU HAVE CONGRESSMEN WAITING TO SEE WHAT HAPPENS WITH THE SEAT. THEY DON'T WANT TO TAKE ON KELLY WARD BECAUSE THEY DON'T WANT TO GET BEAT BY A TRUMPY AND GIVE UP THEIR HOUSE SEAT. I DON'T KNOW WHO IT WOULD BE.

TED SIMONS: JEREMY REAL QUICK HERE, STATEWIDE RACE?

JEREMY DUDA: STANTON WOULD BE THE BEST CANDIDATE TO PUT UP, BUT HE'S IN A GOOD SPOT, GOT GOOD CHANCES. I DON'T KNOW IF GUYINGER IS REALLY INTERESTED OR HALLERON.

TED SIMONS: AND IT'S VERY DIFFICULT TO EVEN TALK ABOUT THAT RIGHT NOW AGAIN WITH SENATOR McCain IN THE HOSPITAL. WE'LL SEE HOW HE DOES. WE GOT A TAX VOTE COMING UP NEXT WEEK, FROM WHAT WE UNDERSTAND, BY WAY OF LINDSEY GRAHAM, WHO TALKED ABOUT THIS PUBLICLY. THEY'RE JUST TRYING TO GET THE MAN TO REST. SO WE'LL SEE HOW FAR THAT GOES AND HOW THAT RESULTS. GENTLEMEN, THANK YOU SO MUCH FOR JOINING US. HAVE A GREAT HOLIDAY. WON'T SEE YOU AGAIN FOR AWHILE I GUESS.

MONDAY ON ARIZONA HORIZON, WE'LL TAKE A LOOK BACK AT THE BIG NEWS EVENTS OF THE 2017 YEAR THROUGH THE EYES OF ARIZONA REPUBLIC POLITICAL CARTOONIST STEVE BENSON. IT'S OUR ANNUAL CARTOONIST'S SHOW, MONDAY, ON ARIZONA HORIZON. TUESDAY: IT'S OUR ANNUAL ECONOMIC ROUNDTABLE, AS WE LOOK AT THE YEAR IN BUSINESS. WEDNESDAY, AN INFOCUS SPECIAL WITH ERIC WINE MAYOR, FIRST BLIND PERSON TO CLIMB MOUNT EVEREST. THURSDAY, AN IN FOCUS SPECIAL WITH AWARD WINNING CHEF AND PIZZA GURU CHRIS BIANCO. AND FRIDAY, THAT ROUNDTABLE GIVES WAY TO OUR ANNUAL YEAR ENDS JOURNALIST PREDICTION SHOW. THAT'S IT FOR NOW. I'M TED SIMONS. THANK YOU SO MUCH FOR JOINING US. YOU HAVE A GREAT WEEKEND.

In this segment:
Bob Christie, Associated Press
Michael Sunnucks, Phoenix Business Journal
Jeremy Dude, Arizona Capitol Times
SPOTLIGHT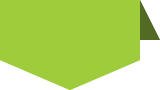 STAY in touch
with
azpbs.
org
!
Subscribe to Arizona PBS Newsletters: