Join us as three local journalists recap the week's news.
Transcript:

TED SIMONS: GOOD EVENING AND WELCOME TO ARIZONA HORIZONS' JOURNALISTS' ROUNDTABLE. I'M TED SIMONS. JOINING US TONIGHT, RICHARD RUELAS OF THE ARIZONA REPUBLIC, RICHARD DUDA OF THE ARIZONA CAPITOL TIMES AND LUIGE DEL PUERTO ALSO FROM THE ARIZONA CAPITOL TIMES. GOVERNOR DUCEY OFFICIALLY LAUNCHES RE-ELECTION CAMPAIGN. WHAT A SHOCKER, RICHARD, WHAT A SHOCKER.

RICHARD RUELAS: YES, WE KIND OF KNEW HE WAS RUNNING. BUT HE MADE IT OFFICIAL WITH A RELEASE OF A DIGITAL AD. YOU CAN WATCH THE FIVE MINUTE VERSION OR THE 90 SECOND VERSION AND HAD A KICKOFF RALLY AT A U-HAUL FACILITY IN TEMPE

TED SIMONS: DO WE KNOW WHY? THE U-HAUL FACILITY IN TEMPE?

RICHARD RUELAS: WE DON'T KNOW THE OFFICIAL REASON WHY. I MEAN U HAUL IS A GOOD, I GUESS THE REASON STATED THROUGH THE SPEECH IS U-HAUL IS AN ARIZONA COMPANY THAT SHOWS THE BOOTSTRAPPING YOU CAN DO AND GOVERNOR DUCEY WHO MOVED TO ARIZONA IN A BEAT UP DATSUN AND THEN ROSE TO THE HIGHEST OFFICE. ACTUALLY A LOT OF GOVERNERS SEEM TO COME IN BEAT UP CARS. BUT HE SORT OF GAVE A SMALLER VERSION OF A STATE OF THE STATE ADDRESS IN HIS CAMPAIGN THEME, AND IT WAS MADE NOT SO MUCH FOR THE AUDIENCE, BUT FOR THE TELEVISION CAMERAS. ALL THE PHOENIX MEDIA WAS THERE TO SORT OF PUSH THIS IDEA HE'S GOING TO SECURE THE ECONOMIC FUTURE OF ARIZONA.

TED SIMONS: I' M GLAD YOU USED THAT WORD. BECAUSE HEAR ME, THE WORD "SECURE" IS SPRINKLED QUITE A BIT THROUGH THIS OPENING SALVO.

JEREMY DUDA: SURE, I BELIEVE THAT IS THE OFFICIAL HASHTAG FOR DUCEY 2018 SECURE AZ. AS RICHARD MENTIONED ARIZONA'S ECONOMIC FUTURE, THE ECONOMY, THIS IS WHAT DUCEY IS REALLY HAMMERING HOME. AT THE TIME HE CAME IN AS GOVERNOR. WE HAD A BUDGET DEFICIT, THINGS WERE LOOKING GREAT. BEFORE THAT, WE KNOW HOW IT LOOKED. HE'S REALLY TRYING TO HAMMER HE IS THE BUSINESS GOVERNOR. HE REALLY WANTS TO DRIVE THAT MESSAGE HOME.

TED SIMONS: LUIGI MENTIONED WE SOLVED MANY BUDGETARY AND ECONOMIC PROBLEMS. WE SOLVED THEM.

LUIGE DEL PUERTO: YES. A MAJOR THEME OF HIS CAMPAIGN, IS THAT HE CAME ON TO THE SCENE WHILE THE STATE WAS STILL REELING FROM THE ECONOMIC CRASH A DECADE AGO. AND AS A RESULT OF HIS LEADERSHIP THAT WE HAVE GONE IN AND OUT OF THAT ECONOMIC RUT AND NOW WE ARE POSITIONED TO DO SO MUCH BETTER. IN FACT, REALLY, HE STARTED HIS RE-ELECTION CAMPAIGN IN JANUARY DURING HIS STATE OF THE STATE ADDRESS. YEAH, HE'S USING THE WORD SECURE ARIZONA. WHICH IS IF YOU ARE FROM MESA, YOU USE ELEVATE. IF YOU ARE RUNNING STATEWIDE, IT'S SECURE AZ.

RICHARD RUELAS: YEAH I THINK HE USES SECURE IN THE WAY THAT- YES, WE BROUGHT THE STATE OUT OF THE TROUBLED WATERS, TRUST ME TO NOW KEEP IT RIGHT AND I'M GOING TO FORGE AHEAD WITH GOOD THINGS. HE USES IT IN THE TERMS WE NORMALLY ASSOCIATE WITH SECURE, MEANING PUBLIC SAFETY, BORDER SECURITY. WE CAN ONLY GUESS, BUT SINCE CAMPAIGNS ARE FOCUS GROUPED AND MANAGED, THAT THE WORD SECURE MUST RESONATE SOMEHOW WITH ARIZONA

TED SIMONS: YES, IT BROUGHT UP SOME NUMBERS SOMEHWERE, SOMEHOW. AS FAR AS WHAT LUI GE MENTIONED, SOMEONE ARGUED EVEN EARLIER THAN THAT THERE'S NEVER A NEGATIVE WORD COMING OUT OF THE GOVERNER'S OFFICE REGARDING HOW WONDERFUL ARIZONA IS ESPECIALLY UNDER HIS WATCH. WITH THAT IN MIND, HAS HE CONNECTED WITH THE PUBLIC?

JEREMY DUDA: THAT'S HARD TO SAY. GOVERNOR DUCEY, COMPARE HIM TO HIS PREDECESSOR, JAN BREWER, SOMEBODY WHO IS KEYED IN ON REATIL POLITICS. IF YOU CAN SEE HER DIVE INTO CROWDS, SHAKING HANDS, KISSING BABIES. DUCEY IS NOT THAT KIND OF GOVERNOR. HE'S KIND OF COMFORTABLE, KIND OF A BOARD ROOM SET AND LIKE I SAID HE'S A BUSINESS GUY. I THINK IT'S HARD TO SAY IF HE CONNECTS WITH THE PUBLIC. PERSONALLY, I THINK HIS MESSAGE, "SECURE ALL THAT" THAT RESONATES THE 20 BY 20 BY 20. ALL THE TEACHER STUFF. THAT RESONATES WITH THE PUBLIC A BIT.

LUIGE DEL PUERTO: THE GOVERNOR IS NOT AS CHARISMATIC AS BREWER OR SHERIFF JOE. BUT I THINK THE MONEY THAT WILL BE DRIVING THAT MESSAGE I THINK WILL HELP HIM CONNECT TO THE PUBLIC. FIRST HE HAS TO GO THROUGH A PRIMARY RACE. AND, OF COURSE, THE PREVAILING SENTIMENT AT THE STATE CAPITOL, HE HAS A PRETTY GOOD HANDLE ON THAT RACE AND PROBABLY COME OUT VICTORIOUS.

TED SIMONS: WE'LL TALK ABOUT THAT IN A SECOND HER. BUT I WANT YOU TO BRING UP SOMETHING THAT HAS BEEN BUZZING AROUND THE TWITTER WORLD, TWITTER VERSE, WHATEVER IT'S CALLED THIS WEEK. THE IDEA OF FAKE TWITTER ACCOUNTS CELEBRATING THE GOVERNOR. I MEAN WE HAD A NEW ZEALAND KITCHEN DESIGNER, A CELTIC FOLK SINGER, AN AZERBAIJANI JUDO COACH, ALL OF A SUDDEN IS EXTOLLING THE VIRTUES OF DOUG DUCEY.

RICHARD RUELAS: ALL OF THESE POPPED UP LATE MAY AND THEY BEGAN PEOPLE WHO APPEARED ON THE SHOW. A LOT OF JOURNALISTS STARTED LOOKING INTO WHO IS THIS PERSON, CHOPSTICK SAMURAI, WHO IS FOLLOWING ME, REALIZING THAT ALL THESE ACCOUNTS PRETTY MUCH PRAISED DUCEY AND DID LITTLE ELSE. A FEW OF THEM SPRINKLED LIKE "OH I'M OUT ON THE LAKE TODAY". BUT I STARTED LOOKING THROUGH, I GOT THROUGH TWO DOZEN BEFORE I DECIDED I NEEDED TO GO OUTSIDE AND BREATHE FRESH AIR; IT'S KIND OF MIND MUSHING. YOU SORT OF DO A REVERSE IMAGE SEARCH ON THE PROFILE PICTURE AND FIND THAT IT IS A BOLLYWOOD ACTRESS OR CHICAGO MENTAL HEALTH COUNSELOR. AND YOU REALIZE. WHAT IS GOING ON? THE CAMPAIGN TOLD US IT'S NOT US. I CAN'T FIGURE OUT WHAT THE PURPOSE WOULD BE OF SOMEONE DOING THAT.

TED SIMONS: IS THIS THE MODERN CAMPAIGN NOW? IS FIND SOME NAMES AND STICK THEM UP? AND OBVIOUSLY THE CAMPAIGN SAYS THEY ARE NOT INVOLVED. WHO IS INVOLVED? WHO IS DOING THIS?

JEREMY DUDA: I MEAN IF I HAD TO GUESS, I WOULD SAY THE CAMPAIGN. MAYBE THERE IS AN IE OUT THERE SOMEWHERE. CAMPAIGNS DO THIS. MODERN CAMPAIGN WORLD, SO MUCH IS ON SOCIAL MEDIA. WHOEVER PUT THESE BOTS TOGETHER MAY NOT HAVE REALIZED YOU CAN DO A REVERSE IMAGE SEARCH AND FIGURE OUT WHERE SUCH A THING CAME FROM. I ACTUALLY TRIED TO INTERACT WITH THESE. AS RICHARD MENTIONED, SPRINKLED IN REAL TWEETS, ONE TALKED ABOUT TRYING TO FIND A SUMMER CAMP FOR HER HUMAN CHILDREN. I TWEETED ABOUT HOW CUTE IT WAS THEY WERE TRYING TO BE REAL PEOPLE. I THINK THAT BOT DELETED THAT TWEET BUT I THINK THE BOT LIVES ON.

LUIGE DEL PUERTO: THIS IS THE EQUIVALENT OF SPENDING A HUNDRED BUCKS TO BUY A MILLION SUBSCRIBERS ON TWITTER OR SOMETHING LIKE THAT. IT LOOKS VERY IMMATUR-ISH. IT SORT OF SIDE TRACKS THE WHOLE THEME THAT THE GOVERNOR IS TRYING TO PUSH THROUGH IF IT IS FROM HIS CAMPAIGN BUT WHO WOULD DO IT, RIGHT? JEREMY, WOULD YOU HAVE THE TIME TO CREATE A COUPLE OF BOTTS?

TED SIMONS: MAYBE IT'S NOT THE AZERBAIJANI JUDO SEASON. MAYBE THERE IS EXTRA TIME FOR THIS KIND OF THING.

LUIGE DEL PUERTO: THE PICTURE IS SOMETHING FROM INDIAN GOOD LOOKING BOY PICS.

RICHARD RUELAS: YOU WENT DEEPER DOWN THE RABBIT HOLE.

TED SIMONS: YEAH. YEAH

LUIGE DEL PUERTO: I DON'T THINK WE'LL REMEMBER THIS IN A COUPLE OF WEEKS OR IN A COUPLE MONTHS. THE GOVERNOR DOES NOT NEED CHEERLEADERS. HE HAS A WHOLE LOT OF PEOPLE CHEERING FOR HIM IN THE POLITICAL WORLD. AND SO THIS IS JUST, YOU KNOW, A SIDE SHOW.

RICHARD RUELAS: I GUESS BRINGING IT BACK TO WHAT WE WERE TALKING ABOUT, THE ENTHUSIASM, IF SOMEONE IS WELL-MEANING TRYING TO DO THIS AND GENERATE WHAT LOOKS LIKE GRASS ROOT SUPPORT FROM THE AVERAGE JOES OR JIU JITSU INSTRUCTORS OUT THERE, IT COULD BE THAT THEY PERCEIVE THERE IS A LACK OF ENTHUSIASM. I WAS AT THE U-HAUL KICKOFF. IT'S NOT AS IF THE ENERGY WASN'T CRACKLING IN THE ROOM. THERE WERE PLANTS IN THE CROWD, ONE HAD AN EAR PIECE, BUT TRYING SAY WHEN- NO OFFENSE TO THE EAR PIECE- BUT JUST TRYING TO KNOW WHEN TO CHANT, START THE CROWD CHANTS OF FOUR MORE YEARS. THERE WAS SOME U-HAUL EMPLOYEES WHO WERE TOLD " HEY YOU WANT TO STAND AND WATCH THE GOVERNOR?" THEY WERE SHUFFLING THEIR FEET IN THE BACK KIND OF WAITING FOR THEM TO HAPPEN SO I DON'T KNOW ABOUT THE ENERGY LEVEL.

JEREMY DUDA: COMPARE THAT TO FOUR YEARS AGO WHEN HE KICKED OFF HIS FIRST CAMPAIGN. IT WAS A BIG EVENT, THERE WAS A LOT OF PEOPLE -THERE WAS A LOT OF GENUINE ENTHUSIASM. AND I THINK IT'S KIND OF SURPISING YOU SEE THAT SAME KIND OF EVENT THIS TIME AROUND.

TED SIMONS: AND LUIGEAND YOU BROUGHT THIS UP, THE GOVERNOR WILL BE FACING A PRIMARY OPPONENT. HE IS KEN BENNETT.

JEREMY DUDA: THE ONE AND ONLY.

TED SIMONS: THE ONE AND ONLY, THE GOVERNOR'S OFFICE ALREADY ATTACKED HIM REGARDING HIS COMMENTS WITH CINDY McCAIN AND SENATOR McCAIN PERHAPS NOT FILLING OUT HIS TERM. THESE SORTS OF THINGS BUT THE GOVERNOR IS NOT GOING TO ATTACK HIM PERSONALLY BECAUSE HE'S NOT GOING TO DEBATE HIM.

LUIGE DEL PUERTO: IT IS A WISE POLITICAL MOVE ON THE PART OF THE GOVERNOR'S CAMPAIGN. THE GOVERNOR IS THE INCUMBENT. HE HAS A RECORD TO ATTACK AND QUITE FRANKLY IF THEY DEBATED KEN BENNET WOULD BE IN A POSITION TO GAIN POLITICAL POINTS BY ATTACKING THE GOVERNOR ON HIS RECORD. MAYBE SO SOME OF THE MORE CONSERVATIVE OR ISSUES HE CAN USE AGAINST THE GOVERNOR. SO YES, IT IS A WISE POLITICAL MOVE ON THE GOVERNOR'S PART NOT TO DEBATE.

TED SIMONS: CAMPAIGN CALLED HIM AN OPPORTUNIST. IF HE PLANS TO DEBATE, HE CAN ARGUE WITH HIMSELF.

RICHARD RUELAS: YEAH AND KEN BENNETT SAID ESSENTIALLY THE SAME, THE REASON DUCEY DOESN'T WANT TO DEBATE HIM, HE'S AFRAID OF HIS OWN RECORD. THEY ARE USING THIS McCAIN THING AS AN EXCUSE.

TED SIMONS: EXPLAIN THE McCAIN THING.

RICHARD RUELAS: BENNETT SAID HEARING RADIO SHOWS THAT TALKED ABOUT DUCEY POSSIBLY GIVING McCAIN'S SEAT IF IT'S VACATED TO HIS WIFE, CINDY McCAIN. THEN HE PUT ON TWITTER I WOULD NOT GIVE THE SEAT TO CINDY McCAIN. HE SAID THAT SENATE SEATS ARE NOT FAMILY HEIRLOOMS. HE ALSO GOES OFF TO McCAIN SAYING TO VOTE AGAINST THE HEALTHCARE BILL WAS PROBABLY INFLUENCED BY GOVERNOR DUCEY EVEN THOUGH DUCEY TOLD HIM TO VOTE FOR IT. THAT'S THE STORY KIND OF HE'S SHARING, IS THAT McCAIN'S NO VOTE MUST HAVE BEEN AN ORDER FROM DUCEY WHICH ISN'T TRUE.

JEREMY DUDA: KEN BENNETT HAS GIVEN DUCEY AMPLE OPPORTUNITY TO BACK OUT OF THIS AND LOOK GOOD DOING I MEAN WE MOST COVERED KEN BENNETT FOR A LOT OF YEARS. HE'S NOT THE KEN BENNETT WE SAW AS SENATE PRESIDENT. SURPRISING PEOPLE WHO HAVE KNOWN HIM LIKE STUFF WITH THE CINDY McCAIN THING. NO MATTER WHO IS RUNNING AGAINST DUCEY, WHEN YOU ARE THE FRONT RUN YOU ARE, YOU HAVE NOTHING TO GAIN AND EVERYTHING TO LOSE.

THE CHALLENGER ALWAYS WANTS, LIKE MICHELLE WANTS DEBATES. BUT DUCEY, THIS IS A GOOD MOVE FOR HIM.

LUIGE DEL PUERTO: I MAY ADD ALSO, IT'S A GOOD MOVE POLITICALLY FOR KEN BENNETT TO BE RUNNING FROM THE RIGHT. HE SEES THE GOVERNOR AS STRADDLING BETWEEN BEING A MAINSTREAM REPUBLICAN FROM THE CENTER RIGHT AND BENNETT SEES THERE IS A WING IN THE REPUBLICAN PARTY THAT WOULD BE VERY RECEPTIVE TO A MESSAGE THAT'S MORE CONSERVATIVE. SO HE'S RUNNING FROM THAT ANGLE. SO THE FACT IS THEY ARE DOING WHAT THEY THINK ARE BEST TO WIN THE RACE.

RICHARD RUELAS: LASTLY, THIS LITTLE NUGGET OF NEWS CAME OUT RIGHT BEFORE DUCEY'S SPEECH. I WAS THERE WITH THE CAPITOL REPORTER. JP TWIST MENTIONED IT AND JP SAID WHY WOULD WE DEBATE KEN BENNETT. I SAID "WELL OF COURSE, YOU WOULD WANT A ROBUST EXCHANGE OF IDEAS". WHICH HE HAD THE SAME RESPONSE. AND IT DOES SET UP, KEN BENNET HAS TO ATTEND THE CLEAN ELECTION DEBATE WHICH WILL BE HERE.

TED SIMONS: APPARENTLY I WILL BE DEBATING KEN BENNETT.

LUIGE DEL PUERTO: YOU CAN ALWAYS PUT A CUTOUT OF THE GOVERNOR.

TED SIMONS: YOU NEVER KNOW WHAT MY POLITICAL AMBITIONS ARE. WE'LL SEE HOW THAT WORKS. WE HAD OUR DEBATE HERE PREVIOUS DEBATE WITH DEMOCRATIC CANDIDATES FOR THE SUPERINTENDENT OF PUBLIC INSTRUCTION. THIS WEEK WE HAVE REPUBLICAN CANDIDATES FOR THE SUPERINTENDENT OF PUBLIC INSTRUCTION. THEY WERE ALL AFTER THE INCUMBANT DIANE DOUGLAS. FIRST OF ALL, IS IT SURPRISING SO MANY REPUBLICANS ARE RUNNING AGAINST A FELLOW REPUBLICAN?

RICHARD RUELAS: YES, BUT NOT WITH DIANE DOUGLAS WHO I THINK SHOCKED THE STATE BY WINNING, BY THIS RACE. THAT KIND OF WAS A STEALTHY ONE. SHE SEEMED TO CAMPAIGNED NOT IN THE METRO AREAS, BUT APPEARED ON RURAL RADIO STATIONS. SHE GOT THE RURAL VOTE. PEOPLE DIDN'T THINK THAT THERE WAS ENOUGH THERE TO GET. SHE STITCHED IT TOGETHER. AND SO I THINK PEOPLE SEE HER AS A VULNERABLE OFFICIAL.

TED SIMONS: FRANK RIGGS SAID SHE'S FAILED, INEFFECTIVE INCUMBENT. TRACY LIVINGSTON CALLED IT BLOATED AND OUT OF TOUCH. DOES THIS RESONATE WITH THE VOTING PUBLIC?

JEREMY DUDA: THESE ARE TIME TESTED LINES. I DON'T KNOW IF ANYONE KNOWS IF THAT TRUE OR NOT. HAVE THEY GOT BLOATED UNDER DIANE DOUGLAS. THERE'S A PROBLEM. THESE ARE GOOD LINES FOR A PRIMARY. GOING BACK TO THIS BEFORE, WHETHER IT'S SURPRISING, I DON'T THINK IT'S SURPRISING THAT DIANE DOUGLAS HAS MULTIPLE CHALLENGERS HERE. I THINK WHAT'S SURPRISING IS WHERE THEY ARE ON THE POLITICAL SPECTRUM. I THINK FROM DAY ONE, SINCE SHE WON THAT ELECTION, WE FIGURED THERE WOULD BE REPUBLICAN TYPE COMING OUT IN THE PRIMARY TRYING TO RECLAIM THE SEAT IN THE PRIMARY. AND PRETTY MUCH EVERYONE IS COMING AT HER FROM THE RIGHT. WE SAW IN THE DEBATE

TED SIMONS: BOB BRANCH WEARING A TRUMP BUTTON. HE'S ONE OF THE CHALLENGERS THERE.

LUIGE DEL PUERTO: RIGHT. AND REALLY, THAT'S THE QUESTION FOR ALL HER CHALLENGERS. WE HAVE DIANE DOUGLAS, WON HER RACE, KEPT A LOW PROFILE DURING THE CAMPAIGN LAST TIME. TRIED TO KEEP A LOWER PROFILE AFTER THAT SPAT WITH THE GOVERNOR OVER HER TERM. AND THE QUESTION IS WHAT KIND OF BASE DOES SHE HAVE AND DO THE OTHERS THEN SPLIT THE VOTE AMONG THE FAR RIGHT AND GIVES HER PRETTY MUCH A PATHWAY TO WINNING THE PRIMARY.

TED SIMONS: RICHARD, LET'S TALK ABOUT DIANE DOUGLAS IN OFFICE. SHE WAS THE FIRST, THE ONLY, NOT THE ONLY, BUT THE FIRST REPUBLICAN CERTAINLY IN STATEWIDE OFFICE TO SUGGEST INCREASING PROP-301 IT TO A FULL CENT. AND HAD THAT PROPOSAL LONG BEFORE THE GOVERNOR'S 20 BY 20 BY 20 PLAN. HAS SHE DONE ENOUGH NEGATIVELY TO JUSTIFY A STAMPEDE GOING AFTER HER?

RICHARD RUELAS: I THINK SHE HAS DEFINED HERSELF IN THE BUD. SHE DID COME OUT STRONGLY FOR EDUCATION FUNDING. THE NEGATIVES, I KNOW THE DEBATE CENTERED AROUND THE WORDS "INTELLIGENCE DESIGN" A LOT, AGAIN I DON'T KNOW WHETHER THERE IS FOCUS GROUPS, OR SUPER INTENDANT RACE OR IS IT JUST SHE CREATED THIS OPENING BY MENTIONING IT. IT SEEMS LIKE THE OTHER CANDIDATES FILL THAT HOLE, WE ARE ALL RACING TOWARDS SHOULD WE TEACH INTELLIGENCE DESIGN, BUT WHAT IS THE BEST WAY TO TEACH INTELLIGENT DESIGN.

TED SIMONS: THEY WERE MOSTLY SAYING THEY CAN UNDERSTAND IT, IT WOULD NOT TAUGHT ALONG SIDE EVOLUTION, OR ALONG SIDE A CLASS. SHE WAS THE STRONGEST THERE SAYING I STILL THINK IT BELONGS IN PUBLIC SCHOOLS.

LUIGE DEL PUERTO: AND THEY'RE RIGHT AND THAT'S KEY. RICHARD MENTIONED WHETHER THERE IS THIS FOCUS GROUP AND WHETHER THIS IS BY DESIGN, INTELLIGENT DESIGN AND HAVING THE PUBLIC TALK ABOUT INTELLIGENT DESIGN. THE THING IS DIANE DOUGLAS MESSAGE IS CLEAR. SHE IS VOCAL. SHE IS TRYING TO GET THE CONSERVATIVES TO NOTICE HER AGAIN. AND THEN THE OTHER SORT OF, YOU KNOW, THEY ARE SORT OF TRYING TO SAY YES, WE ARE IN FAVOR OF TEACHING IT, BUT WE SHOULDN'T TEACH IT IN A SCIENCE CLASS. SO FAR THE MESSAGING AND CLARITY. YOU DIANE DOUGLAS TOOK HOME THAT CAKE.

RICHARD RUELAS: IT'S THE POWER OF INCUMBANCY. WE'LL SEE IF THE OTHER DEMOCRATS MAKE A CASE AND KNOW A RED FOR ED ORGANIZER.

TED SIMONS: WE SHALL SEE. BOB WORSLEY IS NOT RUNNING. WHY IS THIS A BIG DEAL?

JEREMY DUDA: BOB WORSLEY IS A REPUBLICAN SENATOR FROM MESA. WELL KNOWN FOR BEING ONE OF THE TWO BIG MODERATES IN THE REPUBLICAN CAUCUS OVER THERE. EVERY TIME THERE IS A CLOSE VOTE AND IT COMES DOWN TO ONE OR TWO, ALL EYES GO TO WORSELY AND KATE BROPHY MCGEE. HE'S SUNK SOME MAJOR ISSUES HAVE SWUNG AT HIS VOTE. HE COMES OUT EARLY THIS WEEK AND ANNOUNCES HE'S NOT RUNNING FOR RE-ELECTION WHICH IS VERY SURPRISING. BECAUSE LAST MONTH HE SUBMITTED ALL SIGNATURES HE NEEDED ON THE BALLOT FOR RE-ELECTION. NOW OUT OF THE RACE, THIS GOES TO THE LAST REPUBLICAN RUN-IN ON AN UNKNOWN FELLA NAMED, TYLER PACE, WHO HAPPENS TO BE THE NEPHEW BY MARRIAGE OF KIRK ADAMS, DOUG DUCEY'S CHIEF OF STAFF.

RICHARD RUELAS: AND THERE WAS A THOUGHT THAT MAYBE HE NOT IN THE RACE TO MAKE SURE RUSSELL PIERCE WOULDN'T GET BACK IN THE LEGISLATURE. WE'RE JUST WAITING AROUND FOR A REPUBLICAN MODERATE WHO HE COULD HAND HIS SEAT OFF TO BUT WOULDN'T TAKE IT BACK TO-

TED SIMONS: THIS SEEMS LIKE A PLAN.

LUIGE DEL PUERTO: WHAT WE HEARD FROM OUR SOURCES IN THE EAST VALLEY IS THAT BOB WORSLEY HAS BEEN LOOKING TO GET OUT OF THE LEGISLATURE AS EARLY AS TWO YEARS AGO. HE WANTS TO FOCUS ON HIS BUSINESSES. MANY OF HIS CHILDREN, IF NOT ALL OF HIS CHILDREN, ARE BASED IN UTAH. HE WANTS TO SPEND TIME WITH THEM. AND HE MENTIONED THE NATURE OF POLITICS, BUT IF OUR SOURCES ARE CORRECT, HE'S BEEN TRYING TO FIND A REPLACEMENT FOR HIM. SOURCES SAID UP TO THIS POINT THEY COULDN'T FIND SOMEBODY THAT FITS THE BOB WORSLEY PROFILE. AND NOW WE HAVE THIS YOUNG KID, TYLER PACE.

JEREMY DUDA: NOW, TYLER PACE AND BOB WORSLY HAVE BOTH BEEN ADAMANT THIS WEEK THAT THE FIX WAS NOT IN. TYLER PACE WAS NOT RECRUITED, NOT BY BOB WORSLEY, NOT BY KIRK ADAMS. TYLER DID TELL OUR COLLEAGUE LAST NIGHT HE DID MEET WITH BOB WORSLEY BEFORE HE LAUNCHED HIS CAMPAIGN, BEFORE HE SUBMITTED SIGNATURES, HE KNEW HE WAS LOOKING TO MAYBE RETIRE. THIS IS WHAT IT REALLY CAME DOWN TO FOR SENATOR WORSLEY. AS RICHARD MENTIONED, HE GOT INTO STOP RUSSELL PIERCE'S RETURN AND ON HIS WAY OUT THE DOOR, HE WANTS TO MAKE SURE THAT ANOTHER RUSSELL PIERCE TYPE IS NOT COMING BACK. NOW, THIS IS NOT SITTING TOO WELL WITH FOLKS WHO ARE THINKING MAYBE I WOULD HAVE RUN IF I HAD ACTUALLY KNOWN.


LUIGE DEL PUERTO: THAT'S REALLY KEY TO THIS CONSTITUENCY IN LD 25, WHICH IS MOSTLY MORMAN AND MOSTLY REPUBLICAN. THAT'S A VERY BIG THING IN THAT PART OF THE STATE. AND SO BOB WROSELY RAN AGAINST RUSSELL PIERCE AND RAN AGAINST RALPH HEAP. BECAUSE RALPH HEAP THE PREVIOUS CHALLENGER WAS CONSIDERED TO BE AN ALLY OF RUSSELL PIERCE. SO HE WANTED SOMEBODY TO SUCCEED HIM WITH HIS KIND OF MODERATE POLITICS. AND SO YES THE SOURCES ARE SAYING THAT YES, DID MEET WITH TYLER BECAUSE HE WANTED HAVE VET THIS GUY AND BE SURE THAT'S THE KIND OF POLITICS HE'S BRINGING TO THE STATE LEGISLATURE.

TED SIMONS: ANY COMMENT FROM KIRK ADAMS AS FAR AS INVOLVEMENT IN THE CAMPAIGN? OR UNCLE KIRK ADAMS?

LUIGE DEL PUERTO: YEAH. OUR SOURCES ARE SAYING THAT TYLER PACE DID APPROACH KIRK ADAMS. KIRK ADAMS DIDN'T KNOW HIS NEPHEW BY MARRIAGE IS INTERESTED IN POLITICS. AND BASICALLY CONNECTED HIM TO THE RIGHT PEOPLE. SO KIRK ADAMS PRESUMABLY DID NOT RECRUIT HIM BUT TOLD HIM "OKAY IF YOU WANT TO RUN, TALK TO THESE FOLKS."

JEREMY DUDA: I EXCHANGED TEXTS WITH KIRK, HE GAVE ME A HEADS UP. I DIDN'T RECRUIT HIM, HE SAID HE WAS LOOKING TO RUN. I PUT HIM IN TOUCH WITH FOLKS. AND THE PEOPLE RUNNING HIS CAMPAIGN NOW ARE ALLIES OF KIRK ADAMS.

RICHARD RUELAS: I GUESS IT'S WORTH STATING WHAT WHAT WORSLEY SAID THAT HE WASN'T RUNNING ANYMORE GUESS IT IS WORTH STATING WHAT HE SAID WAS THE REASON HE WAS NOT RUNNING ANYMORE, WHICH WAS HE SAID THAT THERE IS NO ROOM FOR MODERATE AT THE CAPITOL. YOU HAVE TO FALL INTO THE REPUBLICAN OR DEMOCRATIC CAMP AND THERE'S NO ROOM FOR COMPROMISE.

TED SIMONS: INCREASINGLY CAUSTIC POLITICAL CLIMATE, BLIND IDEOLOGICAL ALLEGIANCE COMPROMISE IS A POISONOUS WORD.

LUIGE DEL PUERTO: YOU HAVE SEEN HABITUAL THE RAMP-UP IN THE LAST COUPLE OF YEARS. FOR HIS WING OF THE REPUBLICAN PARTY, HE WILL BE A PRETTY BIG LOSS TO THEM. BECAUSE AS JEREMY HAD MENTIONED BOB DID NOT KNOW THAT THEY WILL BE EVEN KILLED TO THEM ON LEGISLATION. IT MIGHT BE CONSIDERED TOO FAR RIGHT. FOR EXAMPLE, WE HAVEN'T SEEN THE HARD LINE IMMIGRATION BILL PROGRESS OF ANY SORT AT THE STATE CAPITOL. BOB WORSLEY IS THERE. PART OF THAT, HE SAID, HE REMIND EVERYBODY, THESE PROPOSALS ARE NOT GOING ANYWHERE.

TED SIMONS: WENDY ROGERS IS NOT GOING ANYWHERE. SHE ARE RUN IN DISTRICT 1. THERE WERE ERRORS ON THE NOMINATING PETITION. THE JUDGE SAID -- WHA? WHAT?

RICHARD RUELAS: THE JUDGE ESSENTIALLY SAID THAT THERE'S A LOT OF RULES ABOUT GETTING PETITION SIGNATURES. THEY ARE STEINED TO HELP THE VOTER OUT. NOT DESIGNED SO THE CHALLENGERS CAN KICK SOMEONE OFF. THE FACT THAT SOMEONE MADE THE MISTAKE AND THOUGHT YOU ARE SUPPOSED TO PUT THE RESIDENCY OF THE VOTERS AND NOT HER, THAT THAT NO VOTER WAS CONFUSED WHO SIGNED THE PETITION SAYING I WANT WENDY ROGERS ON THE BALLOT.

TED SIMONS: AND WE HAD A LAWSUIT TO KEEP ANN KIRKPATRICK OFF THE BALLOT AS FAR AS CONGRESSIONAL DISTRICT 2 IS CONCERNED AND THE JUDGE DOWN THERE SAID NO DICE, SHE SORT OF KIND OF LIVES HERE.

JEREMY DUDA: THIS IS A VERY NOVEL LEGAL THEORY I NEVER HEARD THROUGH ALL THESE YEARS OF REQUIREMENTS, THERE IS NO RESIDENCY REQUIREMENT. WHAT THE PEOPLE CHALLENGING ANN PATRICK WITH THE HELP AND HER MONEY OF HER OPPONENT, YOU HAVE TO PUT THE CORRECT ADDRESS WHERE YOU LIVE ON YOUR PETITION. THEY SAID SHE DID NOT DO THAT. SHE CLAIMED A TUCSON ADDRESS, SHE LIVES IN PHOENIX. THE JUDGE SAID "NO SHE LIVES IN PHOENIX, THERE'S NO EVIDENCE IN THAT. I WOULD HAVE LOVED TO SEE MORE OF THAT ISSUE. IF YOU CAN KNOCK SOMEONE ON THE BALLOT FOR PUTTING THE WRONG ADDRESS, A LOT OF FOLKS ARE GOING TO BE RUNNING SCARED SOON.

TED SIMONS: THAT'S NOT NECESSARILY UNUSUAL. WHAT'S GOING ON WITH THE FRAUD ON PETITIONS, FRAUD ON BALLOTS, FRAUD HERE AND THERE? IS THIS BECAUSE OF THE TIGHTENED REQUIREMENTS?

LUIGE DEL PUERTO: THAT'S CERTAINLY PART OF IT.

JEREMY DUDA: FOR A BALLOT ISSUE, NOT THE CANDIDATE.

LUIGE DEL PUERTO: BUT FOR CANDIDATES, IF YOU ARE LOOKING TO RUN AND THEN YOU DECIDED LIKE YOU HAVE FIVE WEEKS, A MONTH TO GATHER SIGNATURES, THEN YOU BECOME A LITTLE BIT DESPERATE. IF YOU HAVE THE MONEY, WHAT YOU DO IS YOU HIRE SOMEBODY LIKE DREW CHAVEZ AND GET A PROFESSIONAL TO ACTUALLY COLLECT YOUR SIGNATURES AND VET THEM BEFORE YOU SUBMIT THEM. IN SOME INSTANCES YOU KNOW YOU HIRE FOLKS. YOU DON'T HIRE THE FIRST HOMELESS GUY WHO SAYS I CAN DO THIS FOR YOU, YOU JUST DON'T DO THAT. SO, YEAH, QUITE FRANKLY, WE HAVE SEEN A WHOLE LOT OF ELECTION CHALLENGES. I THINK JEREMY WROTE THIS IS THE MOST NUMBER OF ELECTION CHALLENGES WE HAVE SEEN IN YEARS.

TED SIMONS: ONE OF THESE NOMINATING PETITIONS, EVERYONE HAD THE SAME SIGNATURE.

RICHARD RUELAS: EVERYONE HAD THE SAME HANDWRITING SIGNATURES. IT ALMOST LOOKED LIKE THEY WERE SEQUENTIAL. AND ALL OF THEM WERE COLLECTED BY THE SAME FIRM AND THREE PEOPLE WHO LISTED THEIR ADDRESS AS THE HOMELESS SHELTER IN DOWNTOWN PHOENIX. SO SOME PEOPLE ARE TICKED OFF WHILE WE HAD HIS. DON SHOOTER GETS TO STAY ON. WE HAD A SENATE CANDIDATE.

TED SIMONS: IS THAT BEING APPEALED?

JEREMY DUDA: THAT'S A DIFFERENT ISSUE. [ALL TALKING AT ONCE]

LUIGE DEL PUERTO: ONE OF THE INDEPENDENT CANDIDATE MARK SIMMS, THE HUSBAND OF REPRESENTATIVE MARIA SIMMS, IS CHALLENGING KATE BROPHY MCGEE IN THE GENERAL ELECTION. AND KATE BROPHEE MCGEE'S HUSBAND CHALLENGED HIS PETITION. SO IT'S A CASE OF HUSBAND VERSUS HUSBAND. SO NOW WE ARE IN COURT.

TED SIMONS: ALL RIGHT. IT ALWAYS WINDS UP IN COURT SOMEHOW. GOOD TO HAVE YOU ALL HERE. THANKS FOR JOINING US. COMING UP MONDAY ON ARIZONA HORIZON, THE U.S. SUPREME COURT GIVES THE OKAY FOR SALES TAXES ON INTERNET TRANSACTIONS, HOW A NEW APARTMENT COMPLEX IN TEMPE IS SERVING VETERANS. TUESDAY WE'LL LOOK AT THE PSYCHOLOGICAL IMPACT OF FAMILIES SEPARATED AT THE BORDER. WEDNESDAY A DEBATE BETWEEN DEMOCRATIC CANDIDATES. THURSDAY THE REPUBLICAN CANDIDATES FOR CORPORATION COMMISSION WILL GO HEAD TO HEAD, FRIDAY IT'S ANOTHER EDITION OF THE JOURNALIST ROUNDTABLE. THAT'S IT FOR NOW. I'M TED SIMONS. THANKS FOR JOINING US. YOU HAVE A GREAT WEEKEND.

In this segment:
Richard Ruelas, The Arizona Republic
Jeremy Duda, Arizona Capitol Times
Luige Del Puerto, Arizona Capitol Times
SPOTLIGHT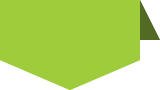 STAY in touch
with
azpbs.
org
!
Subscribe to Arizona PBS Newsletters: