Join us as three local journalists recap the week's news.
Transcript:
TED SIMONS: COMING UP NEXT ON ARIZONA HORIZONS, JOURNALIST'S ROUNDTABLE, THE GOVERNOR ANNOUNCES THAT LEGISLATIVE IMMUNITY DOES NOT PROTECT LAWMAKERS FROM SPEEDING TICKETS. AND THE BRIBERY CASE OF A FORMER CORPORATION COMMISSIONER RESULTS IN A MIS-TRIAL. THOSE STORIES AND MORE, NEXT, ON THE JOURNALIST'S ROUNDTABLE.

TED SIMONS: GOOD EVENING, AND WELCOME TO ARIZONA HORIZONS JOURNALIST'S ROUNDTABLE, I'M TED SIMONS. JOINING US TONIGHT, KATIE CAMPBELL OF THE ARIZONA CAPITAL TIMES. HOWARD FISCHER OF CAPITOL MEDIA SERVICES, AND RICHARD RUELAS OF THE ARIZONA PUBLIC. THE GOVERNOR SIGNS AN EXECUTIVE ORDER TO ADDRESS THE PROBLEM OF LAWMAKERS GETTING OUT OF TRAFFIC TICKETS. HAS TO SIGN AN EXECUTIVE ORDER ON THIS? WHAT'S GOING ON HERE?

KATIE CAMPELL: APPARENTLY IT WAS UP TO SOME INTERPRETATION. THERE WAS POLICE DEPARTMENTS ACROSS THE STATE HAD A POLICY OF, CONSIDERING THIS LEGISLATIVE IMMUNITY, NOT ISSUING TICKETS I GUESS DURING SESSION AND THEY SOUGHT SOME CLARIFICATION, I THINK WHICH WE ALL NEEDED A LITTLE BIT OF.

TED SIMONS: WHY DO WE NEED AN EXECUTIVE ORDER TO SAY IF YOU'RE DRIVING OVER 40-MILES AN HOUR OVER THE SPEED LIMIT YOU NEED TO GET SOME KIND OF CITATION?

HOWARD FISCHER: WELL THE PROBLEM BECOMES THAT YOU'VE GOT THIS LEGISLATIVE IMMUNITY IN THE CONSTITUTION. YOU'RE EXEMPT FROM ARRESTS, EXCEPT FOR TREASON, EXCEPT FOR FELONIES, AND QUOTE UNQUOTE BREECH OF THE PEACE. WELL WHAT'S BREECH OF THE PEACE? IT'S NOT DEFINED IN THE LAW. THE DPS HAS HAD A POLICY, AND THAT'S THE ONLY THING THE EXECUTIVE ORDER OFFICIALLY EFFECTS, OF SAYING WELL, IF THEY'RE AN OFFICER AND IT'S WITHIN THE LEGISLATIVE IS SETION, WE WOULD JSUT SAY GO ON YOUR WAY, EVEN IF YOU'RE DOING 97 IN A 55 LIKE OUR GOOD FRIEND FROM HAVASU CITY. SO THIS SAYS TO THE POLICE WHEN I'M GOING TO SAY YOU WILL CONSIDER SPEEDING CRIMINAL SPEEDING WHICH IS ANYTHING OVER 20-MILES OVER THE LIMIT TO BE BREECH OF THE PEACE, WHICH THEN GIVES YOU THAT DISCRETION TO ISSUE THE TICKET.

TED SIMONS: ALONG WITH RECKLESS DRIVING, ALONG WITH D.U.I., AND SO FORTH. I MEAN, IT'S AMAZING THAT THIS HAS TO BE PUT INTO SOME SORT OF EXECUTIVE ORDER.

RICHARD RUELAS: RIGHT, THE EXECUTIVE ORDER I THINK WAS THERE TO PROVIDE SOME CLARITY BECAUSE IT SEEMED LIKE THE ATTORNEY GENERAL, AND THE HOUSE THE LEGISLATURE WAS TELLING ITS MEMBERS YOU CAN'T SPEED AND GET AWAY WITH IT, BUT POLICE DEPARTMENTS, SOME HOW, WERE THINKING THERE'S A LAWMAKER, THEY CLAIMED LEGISLATIVE IMMUNITY. I'M GUESSING THAT WHEN YOU'RE ON THE SIDE OF IT ROAD ON I-40 OR THE 51, YOU'RE NOT STOPPING TO CHECK THE CONSTITUTION, YOU'RE JUST LETTING THE PERSON GO. I DID DIG THROUGH OUR ARCHIVES AND FOUND THERE WAS AN ATTORNEY GENERALS DECISION AS FAR BACK AS THE 50S WHERE THEY SAID SPEEDING TICKETS ARE A BREECH OF THE PEACE. SO IMMUNITY IS NOT ALLOWED. NOW, IF THAT HAS CHANGED SINCE THEN, BUT IT DOES SEEM LIKE THE HOUSE AND THE SENATE KNEW IT, THE GOVERNMENT KNEW IT, IT'S JUST THE POLICE AGENCY I THINK NOT SO MUCH FROM POLICY, BUT IN PRACTICE JUST SAID WE'RE NOT GOING TO TAKE IT TO LAWMAKERS IT'S TOO MUCH TROUBLE.

HOWARD FISCHER: AND TALK ABOUT TROUBLE, THAT YOU PULLED OVER A LAWMAKER, HEY, WAIT A SECOND, SO THE CO-CHIEF SAYS TO HIS DEPUTY, WAIT I'M TRYING TO GET HIM TO VOTE ON SOME EXPENDITURE FOR THE BOARD OF STRIKE FORCE. YOU REALLY WANT TO DO THAT. NOW, AGAIN, THIS STILL GIVES COCHES COUNTY, AND PIMA COUNTY, AND MARICOPA COUNTY -- THEY STILL CAN DO WHAT THEY WANT. THIS SAYS TO DPS AND ADOT WHICH ALSO HAS POLICE OFFICERS, THIS IS THE WAY WE WANT TO INTERPRET THE LAW.

TED SIMONS: AND AGAIN THIS IS REPRESENTATIVE PAUL MOSELEY WHO WAS STOPPED GOING OVER 40-MILES OVER THE SPEED LIMIT. AND THEN ON THIS HIDDEN CAMERA, THE VEST CAMERA, STARTS BRAGGING TO THE TROOPER THAT HE'S GONE AS HIGH AS 140-MILES AN HOUR.

KATIE CAMPELL: THAT'S THE PART THAT REALLY GOT ME ABOUT THAT VIDEO THAT CAME OUT WAS HE DIDN'T STOP WHEN HE DIDN'T GET TICKETED. HE KEPT TELLING THEM NO, NO, I WAS GOING FASTER. AND I DON'T THINK I KNOW ANYBODY EXCEPT FOR MAYBE ME WHO COULD GET OUT OF THAT.

TED SIMONS: CONGRATULATIONS. BUT IT TURNS OUT THIS GUY'S BEEN STOPPED FIVE, SIX TIMES IN THE PAST AND HAS NEVER ONCE RECEIVED A CITATION.

RICHARD RUELAS: RIGHT AND SOME OF IT IS THE ATTITUDE, I THINK IF YOU'RE A LAWMAKER AND YOU EXPECT THAT I DO HAVE IMMUNITY, I WILL TALK MY WAY OUT OF IT BY WAVING MY LEGISLATIVE CARD. ANTHONY KERN, THIS SESSION, HE TALKED ABOUT GETTING PULLED OVER, AND LOOKING BACK IN THE ARCHIVES THERE'S BEEN ABOUT EIGHT OF THESE INCIDENTS, BUT THERE'S BEEN OTHERS WHERE LAWMAKER SAID, YEAH I GOT PULLED OVER, I SPED, I GLADLY PAID MY TICKET.

HOWARD FISCHER: THAT'S THE BETTER COURSE OF ACTION. THIS HAS BEEN AROUND FOR YEARS. WE HAD THIS INCIDENT IN 1988 WHERE JAN BREWER, WHEN SHE WAS A LAWMAKER, REAR ENDED SOMEBODY ON THE FREEWAY AND GOT OUT OF THE CAR AND APPARENTLY FAILED THE FIELD SOBRIETY TEST, BUT WAS NEVER CHARGED WITH D. U. I. AND I DON'T KNOW WHETHER SHE EVER ACTUALLY CLAIMED SHE HAD IMMUNITY. THE POLICE REPORT SAYS THEY TOLD HER SHE DID, AND THE SADDEST THING THEY LET HER OFF. THIS HAS BEEN AROUND FOR YEARS.

TED SIMONS: WE HAD PATTERSON A COUPLE OF LAWMAKERS WITH DOMESTIC VIOLENCE ISSUES.

RICHARD RUELAS: YEAH THERE'S BEEN A FEW OVER TIME AND AGAIN. WE DON'T KNOW THE ONES WHERE THE PERSON WAS STOPPED, SAID I'M A LAWMAKER, BUT GIVE ME THE TICKET AND PAID. I WAS UP AT FLAGSTAFF, THERE WAS A LAW ENFORCEMENT SUMMIT UP THERE, AND THIS TALE WAS NOT VERY POPULAR. THEY'RE NOT GOING TO FIND A NUANCED OPINION UP THERE. BUT THE DPS DIRECTOR SAID I'VE PULLED OVER A TON OF PEOPLE, INCLUDING ELECTED OFFICIALS AND PROMINENT PEOPLE, AND HE'S SAID HE'S BEEN PULLED OVER HIMSELF AND MOST PEOPLE ARE VERY HUMBLED ABOUT IT AND WILL PAY THE TICKET. IT'S THOSE THAT RAISE THIS THAT MAKE IT AN ISSUE.

HOWARD FISCHER: MOSELEY HAS THIS, SHALL WE SAY, FOOT IN MOUTH PROBLEM THAT'S GONE ON IN TERMS OF HIS COMMENTS ABOUT WOMEN WHO ARE LOBBYISTS, WHY AREN'T YOU MARRIED, WHY AREN'T YOU AT HOME TAKING CARE OF THE BABIES, THINGS LIKE THAT. THIS IS THE GUY HAS NO FILTER. SO THERE'S THE OFFICER, CLEARLY HAS A BODY CAM ON.

TED SIMONS: YEAH.

HOWARD FISCHER: AND HE'S BOASTING, HEY, YOU KNOW, I'VE GOT THIS CAR INSTEAD OF MY PRIUS, MY PRIUS DOESN'T GO THIS FAST SO I GOT THIS CAR SO I CAN GO 140.

TED SIMONS: THEY GET CAUGHT FOR SHOP LIFTING A SWEATER AND SAY YOU SHOULD SEE THE VEST I GOT.

RICHARD RUELAS: BUT TO GET TO THE EXECUTIVE ORDER, GOVERNOR DUCEY HASN'T BEEN VERY TALKATIVE THIS WEEK AT SOME OF HIS PUBLIC EVENTS, HE ADDRESSED THIS BRIEFLY. I THINK IT WAS AS THE CONVERSATION MOVED TO WHY DID THEY HAVE THIS. HE STEPPED IN AND SAID THEY SHOULDN'T HAVE IT. THEY IN FACT DON'T HAVE IT, I'M GOING TO MAKE IT CLEAR.

HOWARD FISCHER: I'LL GO A STEP FARTHER WHEN I TALK TO DAN SCARPANADO, WHO'S HIS PRESS AIDE, HE SAID THE GOVERNOR WOULD JUST ASSUME HAVE THIS TAKEN OUT OF THE CONSTITUTION ENTIRELY. NOW OF COURSE, THE GOVERNOR CAN'T DO THAT, THE LEGISLATURE CAN'T DO THAT BUT THEY CAN REFER IT TO THE VOTERS TO DO THAT.

TED SIMONS: THE LEGISLATURE CAN ALSO TAKE THIS UP IN SOME WAY, SHAPE OR FORM NEXT SESSION. WILL THEY?

HOWARD FISCHER: AGAIN THERE IS NOTHING -- THEY CAN SET POLICY. THIS IS A CONSTITUTIONAL PROVISION.

TED SIMONS: AT LEAST TAKE IT UP, AT LEAST SHOW THAT YOU UNDERSTAND THAT THE DISCONNECT HERE.

HOWARD FISCHER: BUT AGAIN, THE ADVISORY, IT WOULD BE LIKE THERE'S A HOUSE VOTE ON I.C.E.

RICHARD RUELAS: I THINK THE PUBLIC HAS LET LAWMAKERS KNOW WITH THE REACTION TO THE MOSELY STORY. IT WASN'T JUST THE SPEEDING. IT WAS THE BRAGGING. IT WAS SAYING I DO THIS.

TED SIMONS: RIGHT.

RICHARD RUELAS: AND THE EXPECTATION THAT HE'S GIVEN DIFFERENT RULES. I THINK THE PUBLIC HAS DONE A VERY GOOD JOB LETTING THE LAWMAKERS KNOW WE DON'T WANT YOU TO BE HELD TO A DIFFERENT STANDARD.

TED SIMONS: WE HAD A FORMER CORPORATION COMMISSIONER UP ON BRIBERY CHARGES. THIS IS PRETTY SERIOUS STUFF HERE. THIS THINGS BEEN GOING ON -- I THINK THEY WERE ENDITED LIKE A YEAR OR SO AGO. SOMETHING ALONG THOSE LINES. FINALLY GOT JURORS TOGETHER, THEY FINALLY CAME TO A DECISION. AND…

KATIE CAMPELL: THE DECISION WAS NO DECISION, A MIS-TRIAL. WE HAD SEVEN JURORS IN FAVOR OF ACQUITTAL FOR ALL FOUR DEFENDANTS. ANOTHER FIVE WANTED TO FIND THEM ALL GUILTY AND THEY JUST COULD NOT GET ANYONE TO CHANGE SIDES. SO THEY FINALLY HAD TO COME TO THE JUDGE. BUT REALLY JUST AFTER THREE DAYS OF DELIBERATION, THREE AND A HALF DAYS AND SAY, I'M SORRY WE'RE NOT MAKING ANY PROGRESS.

TED SIMONS: AND CAPSULATE THIS FOR US. FORMER COMMISSIONER GARY PEARCE, HIS WIFE, LOBBYIST, JIM NORTON, AND UTILITY OWNER GEORGE JOHNSON ALL INVOLVED HERE. CAPSULE SUMMARY.

KATIE CAMPELL: OKAY, WELL LET'S SEE WHAT I CAN DO HERE AFTER FIVE LONG WEEKS IN COURT. BASICALLY GARY PEARCE WAS ACCUSED OF ACCEPTING BRIBES THAT WERE PAID TO HIM THROUGH PAYMENTS TO SHERRY PEARCE FOR A QUOTE ON QUOTE NO-SHOW JOB SHE RECEIVED AT KMV CONSULTING TO ESSENTIALLY DO WORK ON BEHALF OF GEORGE JOHNSON. KMV CONSULTING WAS RUN BY JIM NORTON'S WIFE, KELLY NORTON, WHO ENDED UP BECOMING THE UNENDITED CO-CONSPIRATOR WHO BLEW THIS ALL UP.

TED SIMONS: THE UNINDIETED CO-CONSPIRATOR, AS WE HEARD FROM I THINK A COUPLE OF DIFFERENT SOURCES AFTERWARDS, WASN'T ALL THAT CONVINCING.

KATIE CAMPELL: NO, I SPOKE TO THE JURY FOREPERSON AFTERWARDS AND SHE SAID FOR THOSE WHO ARE LEANING TOWARDS ACQUITTAL, THEY JUST DIDN'T BUY HER STORY. THEY FOUND INCONSISTENT STATEMENTS IN HER TESTIMONY AND IN WHAT SHE TOLD THE F.B.I. THAT REALLY MADE THEM STOP AND GO, WELL WAIT A MINUTE, WHERE DID THIS COME FROM, AND IS SHE LYING TO US RIGHT NOW. WHAT WOULD HAVE BEEN THE STAR WITNESS WASN'T ENOUGH TO GET THEM ACROSS THE FINISH LINE.

HOWARD FISCHER: THERE WERE OTHER ISSUES WHICH HAD TO DO WITH THE TIMING. THIS MONEY, THE 31,500 IN CASH TO SHERRY PEARCE, AND THE 300,000 FOR THE LAND DEAL THAT DIDN'T HAPPEN WAS SUPPOSEDLY FOR TWO VOTES THAT GARY PEARCE TOOK, ONE TO ALLOW COMPANIES LIKE JOHNSON UTILITIES TO PASS ON THEIR INCOME TAX COST TO THEIR CUSTOMERS AND TWO, TO RAISE THE RATE BASE FOR THE COMPANY SO IT COULD CHARGE MORE TO ITS CUSTOMERS. THE TIMING DIDN'T LINE UP. IN OTHER WORDS, IT WASN'T LIKE THE MONEY WENT AND THEN THERE WAS A VOTE. PLUS, YOU HAD THE FACT THAT AT LEAST IN TERMS OF THE TAX POLICY, GARY PEARCE HAD BEEN ON THE RECORD IN FAVOR OF THIS LONG BEFORE. SO I THINK IT WAS A HARD SELL FOR THE GOVERNMENT TO SAY TIT FOR TAT, BECAUSE YOU REALLY NEED THAT TO GET A BRIBERY.

TED SIMONS: I THINK YOU KNOW WHAT I THINK IS CLEAR NOW AS WE HAD IN A CAPSULE SUMMARY, AND HOWIE'S ADDENDUM, THIS IS COMPLICATED STUFF AND YOU NEED TO CLARIFY THIS FOR A JURY OR ELSE THEY'LL SAY I DON'T GET IT, LET IT GO.

RICHARD RUELAS: I DIDN'T SPEND ONE DAY IN THE COURTROOM, SO I WILL SPEAK AUTHORITATIVELY ABOUT THIS. THE REPORTER WHO DID AT THE REPUBLIC, TOLD ME EXACTLY THAT. THIS HAPPENS IN MOST TRIALS VERY MUCH SO HERE. ALL THE DEFENSE'S JOB WAS IS TO RAISE A LITTLE BIT OF DOUBT IN THIS EXTREMELY COMPLICATED STORY. WHAT HE WAS SAYING THE PROSECUTORS HAD TO GO BACK TO WHAT THE CORPORATION COMMISSIONER WAS AND GO BACK TO STATEHOOD TO DESCRIBE IT AND TO WALK A JURY THROUGH IT.

TED SIMONS: BUT DID THE PROSECUTORS HAVE TO DO THIS? COULD THEY HAVE DONE A BETTER JOB OF MAKING THIS VERY SIMPLE? THIS GUY WANTS THIS FROM HIM. HE PAID THROUGH THIS EFFORT TO GET IT DONE. PERIOD.

KATIE CAMPELL: I THINK THAT'S A QUESTION THEY HAVE TO ASK THEMSELVES NOW AS THEY CONSIDER WHETHER THEY'RE GOING TO RETRY THE CASE. THERE WERE SO MANY NITTY GRITTY WONKY ISSUES ABOUT HOW EXACTLY THE CORPORATION COMMISSION TAKES A VOTE ON TOPIC A, AND HOW WE DO TOPIC B, AND THAT SORT OF THING. I'M AN EXPERIENCED PERSON AT THE CAPITOL AND THEY LOST ME IN A LOT OF WAYS AND THERE WERE DAYS THE JURORS WERE CLEARLY NODDING OFF. IF YOU CAN'T HOLD THEIR ATTENTION, AND YOU CAN'T PRESENT TO THEM COMPELLING EVIDENCE, HOW ARE YOU GOING TO GET THEM TO FIND A CONVICTION?

HOWARD FISCHER: LET ME GIVE YOU ANOTHER THEORY. THIS IS THE HOWIE FISCHER SCHOOL OF LAW. BEFORE THE TRIAL STARTED, THEY OFFERED PLEA DEALS TO EVERYONE ALL FOUR OF THEM, SHERRY PEARCE, AND GEORGE JOHNSON, SIMPLY IN EXCHANGE FOR A GUILTY PLEA. JIM NORTON THE LOBBYIST, AND GARY PEARSON THE REGULATOR, IN EXCHANGE FOR THEIR TESTIMONY FOR SOMETHING ELSE. NOW, WE ALL KNOW THERE'S ANOTHER CASE OUT THERE. WE THINK SOME OF IT MAY INVOLVE APS, OTHER COMMISSION DEALINGS, AND MY BELIEF IS THAT THE PROSECUTORS, WHO REALLY HAVE BIGGER FISH TO FRY, WERE SORT OF HOPING WE'D - - HOPING WE'D GIVE THEM A NO-JAIL DEAL TIME, WE CAN GET THE BIGGER FISH. THEY DIDN'T GET ANYBODY TO TAKE IT SO THEY HAD TO PROCEED WITH THE TRIAL.

RICHARD RUELAS: BEFORE WE LEAVE THIS STORY I JUST WANT TO POINT OUT THE CAPITOL TIMES GOT A SCOOP BY TALKING TO THE JURY FOREMAN. HOW DID YOU GET THAT? I THINK IT WAS AN INTERESTING BEHIND THE SCENES TALE.

KATIE CAMPELL: I WAITED AROUND FOR LONGER THAN THE OTHER REPORTERS DID ESSENTIALLY. IT TOOK ABOUT AN HOUR, THEY WERE TALKING TO JUDGE JOHN - - A LITTLE BIT ABOUT WHAT THEIR DELIBERATIONS WERE, AND I HAPPENED TO BE RIGHT THERE WHEN THEY CAME OUT. AND LUCKILY SHE SAT DOWN AND SHARED A LOT OF REALLY GREAT INSIGHT.

TED SIMONS: YOUR STORY WAS FASCINATING. SHE BASICALLY SAID THIS IS HOW MANY, THIS IS WHO, THIS PERSON WAS SUPPOSED TO BACK UP THIS WOMAN, WE DIDN'T BUY HER STORY ALL THAT MUCH EITHER. IT'S PRETTY CLEAR.

RICHARD RUELAS: AND SHE ENDS UP BEING A FOOD BLOGGER.

KATIE CAMPELL: YES. SHE'S A WRITER, TOO, SO I GUESS SHE UNDERSTOOD WHERE I WAS COMING FROM WHEN I WANTED TO TALK TO HER.

TED SIMONS: BEFORE WE DO LEAVE THE STORY, DO YOU THINK THIS WILL BE RETRIED?

KATIE CAMPELL: OBVIOUSLY THAT'S THE QUESTION EVERYONE'S ASKING ME NOW. AND I THINK IT REALLY COULD GO EITHER WAY. I'M HEARING RUMORS THEY'RE ALREADY CONSIDERING WHO MIGHT BE ON THE TEAM IF IT WERE TO BE PROSECUTED AGAIN. SO THAT KIND OF HINTS THAT THEY'RE THINKING. BUT THIS IS A BIT OF AN EMBARRASSMENT. AS HOWIE SAID, THERE'S ANOTHER CASE AT STAKE HERE. THIS WAS SUPPOSED TO BE THE SHAKE DOWN AND IT FAILED THE FIRST TIME. I THINK IF WE'RE EVER GOING TO SEE THE OTHER INVESTIGATION, THEY KIND OF HAVE TO TAKE ANOTHER STAB AT IT.

TED SIMONS: I THINK THAT MAKES SENSE. HOWIE, LET'S TALK ABOUT A LAWSUIT THAT TARGETS THE CLEAN ENERGY PLAN THAT IS CLOSE TO MAKING THE BALLOT. WE'RE NOT QUITE SURE IT'S GOING TO GET THERE OR NOT, BUT THE LAWSUIT SAYS IT SHOULDN'T BE ON THE BALLOT.

HOWARD FISCHER: THE UNDERLYING INITIATIVE SAYS WE SHOULD HAVE 50 PERCENT OF OUR ELECTRICITY GENERATED FROM RENEWABLE SOURCES BY 2030. THAT COMPARES WITH THE CURRENT COMMISSION STANDARD OF 15 PERCENT BY 2025. BEING PUSHED BY CALIFORNIA BILLIONAIRE TOM STYER, MADE NO SECRET OF IT. THEY WENT OUT AND THEY GARTHED 408,000 SIGNATURES, WHICH SOUNDS GREAT. YOU ONLY NEED 225,000 TO GET ON THE BALLOT. THERE MAY HAVE BEEN SOME LESS THAN CAREFUL PETITION GATHERING, BECAUSE THE LAWSUIT THAT WAS FILED BY THE FOES, WHICH ARE FINANCED BY PINNACLE WEST, A PARENT COMPANY OF APS, SAYS WE FOUND 195,000 PEOPLE WHO WEREN'T REGISTERED. WE FOUND PEOPLE WHO SIGNED TWICE. WE FOUND PEOPLE WHO WERE FELONS CIRCULATING PETITIONS.

TED SIMONS: NO FULL NAMES.

HOWARD FISCHER: NO FULL NAMES. NOW, THIS IS GOING TO GET REAL INTERESTING BECAUSE THIS IS GOING TO BE THE FIRST TEST OF THE NEW LAW ABOUT STRICT COMPLIANCE. REMEMBER, UP UNTIL NOW, INITIATIVES ONLY HAD TO BE SUBSTANTIALLY COMPLIANT WITH THE LAW, WHICH MEANS TECHNICAL THINGS, SIGNING OUTSIDE THE LINE, THE DATE THAT WAS WRONG, DIDN'T COUNT. STRICT COMPLIANCE MEANS, YOU KNOW, YOU SCREW UP WITH THE ZIP CODE BEING IN THE WRONG PLACE, IT'S OUT OF THERE. THERE'S A HEARING SET FOR MONDAY ON THIS IN SUPERIOR COURT.

TED SIMONS: SOUNDS LIKE THIS GROUP USED HANDWRITING ANALYSIS, AND EXPERTS, AND THEY REALLY COMB THROUGH THESE THINGS.

RICHARD RUELAS: YEAH, THE GROUP ISN'T SAYING - - I MEAN, WE KNOW THEY SPENT A LOT OF MONEY ON A PETITION SIGNATURE GATHERING COMPANY BUT WE KNOW THEY DIDN'T GATHER PETITIONS BECAUSE THEY'RE THE OPPOSITION GROUP. IT'S UNCLEAR ON WHAT THEY SPENT IT ON UNLESS, THAT GROUP, IF YOU THINK THEY ARE EXPERTS ON THIS, ARE THE PEOPLE WHO WENT PAINSTAKINGLY, AND THIS SEEMS AGAIN, MAYBE BECAUSE OF THE STRICT COMPLIANCE STANDARD, THIS SEEMS ABOVE WHAT WE NORMALLY WOULD SEE IN A PETITION, UM, CHALLENGE. BUT TO GO PAIN STAKINGLY THROUGH EVERYONE, AND SOME OF IT WAS IN ESSENCE LIVE TWEETED. MATTHEW BENSON, THE SPOKESPERSON FOR THIS, WAS TWEETING OUT IMAGES AND MOVIES OF THE PETITIONS THAT HE THOUGHT SHOWED THESE INVALID SIGNATURES.

HOWARD FISCHER: THERE'S A LOT OF MONEY INVOLVED HERE BECAUSE IF IN FACT THIS TAKES PLACE, IF YOU BELIEVE APS, ALL OF A SUDDEN PALO VERDE BECOMES JUST A LARGE CEMENT FORTRESS IN THE DESERT AND MAY NOT BE NEEDED, WHICH MEANS ALSO GETS TAKEN PERHAPS OUT OF RATE BASE AND NOW APS RATE PAYERS AND PINNACLE SHAREHOLDERS ARE STUCK WITH IT. SO YOU'VE GOT SOME INTERESTING QUESTIONS. AT THIS POINT WE KNOW PINNACLE WEST HAS PUT CLOSE TO 7 MILLION INTO THIS EFFORT…

TED SIMONS: THEY'RE SPENDING BIG AGAIN.

HOWARD FISCHER: PLUS… WELL THIS IS NOT THE END OF IT. THEY PUT MORE THAN 3 MILLION OF THEIR OWN MONEY INTO INDEPENDENT EXPENDITURE CAMPAIGNS TO ELECT PEOPLE THEY LIKE. PLUS THEY'RE ALREADY CONTRIBUTING DIRECTLY TO CANDIDATES LIKE MORE THAN 10,000 FOR DOUG DUCEY. APS IS VERY INTERESTED IN MAKING THINGS COME OUT THE WAY IT WANTS.

RICHARD RUELAS: YEAH, IT WILL BE, THIS IS LIKE ANOTHER GO-AROUND IN THEIR EFFORTS AGAINST THIS. THE FIRST ONE WAS ASKING PEOPLE DON'T SIGN THE PETITION. THERE COULD BE DANGEROUS FELONS OUT THERE COLLECTING SIGNATURES. DON'T SIGN THIS THING.

TED SIMONS: AND REAL QUICKLY BEFORE WE LEAVE THIS, LET'S SAY IT MAKES THE BALLOT. LET'S SAY THEY JUST SQUEAKED BY WITH ENOUGH SIGNATURES OR THE HANDWRITING ANALYSIS WASN'T ALL THAT WELL DONE - - DOES THIS MATTER? DO PEOPLE CARE ABOUT SOMETHING LIKE THIS. THIS ALL-OUT EFFORT BY APS?

KATIE CAMPELL: AS RICHARD SAID, MATTHEW BENSON CERTAINLY CARES. I THINK HE'S GOING TO KEEP TRYING TO GET PEOPLE TO CARE. THERE'S A LOT OF DIFFERENT ISSUES TO LOOK AT THIS CAMPAIGN CYCLE SO I THINK A LOT OF THINGS ARE GOING TO GET LOST IN SOME OF THE NOISE.

RICHARD RUELAS: THEY PROBABLY HAVE A STRATEGY READY TO GO IF IT DOES MAKE THE BALLOT TO COMBAT IT.

TED SIMONS: THERE'S A DARK MONEY EFFORT. THAT ALSO IS BEING TARGETED TO KEEP THAT OFF THE BALLOT.

HOWARD FISCHER: OUR ARIZONA LEGISLATURES, AT LEAST REPUBLICANS, HAVE BEEN GOING FULL BORE TO MAKE SURE THE GROUPS CAN PROTECT THE IDENTITY OF FOLKS WHO CONTRIBUTE TO THESE CAMPAIGNS. YOU HAVE A COMMITTEE, THE ARIZONANS FOR BETTER GOVERNMENTS, AND IT PUTS 3 MILLION-DOLLARS TO A GUBERNATORIAL RACE. WHO ARE THEY? WE DON'T HAVE TO TELL YOU. WE'RE A SOCIAL WELFARE ORGANIZATION. TERRY GODDERS, FORMER ATTORNEY GENERAL, ALONG WITH A BIPARTISAN GROUP OF OTHER AG'S AND OTHER OFFICIALS PUT TOGETHER A MEASUER, A CONSTITUTIONAL AMENDMENT, TO OVERRIDE ALL THAT AND PUT A RIGHT TO KNOW IN THE CONSTITUTION. YOU SPEND 10,000-DOLLARS, WE WANT TO KNOW WHERE IT COMES FROM. HE GOT 80,000 MORE SIGNATURES THAN HE NEEDED.

TED SIMONS: THAT'S NOT A LOT.

HOWARD FISCHER: THAT'S NOT A LOT WHEN YOU NEED 225,000. OBVIOUSLY SOME OF THE GROUPS THAT DO DARK MONEY CAMPAIGNS, YOU KNOW, THE FREE ENTERPRISE CLUB AND THE AMERICANS FOR PROSPERITY, THEIR EXECUTIVES WENT TO COURT YESTERDAY AND SAID WE DON'T THINK THERE'S ENOUGH SIGNATURES AND WE'RE GOING TO TRY TO KEEP THIS OFF THE BALLOT.

TED SIMONS: RICHARD THEY WERE SAYING THAT THEY'RE OUT OF STATE PETITIONERS. THEY FAILED TO REGISTER, SOME OF THESE FOLKS WERE CONVICTED FELONS DID NOT HAVE THEIR FULL RIGHTS REINSTITUTED AS FAR AS THIS KIND OF BUSINESS. THEY DON'T HAVE MUCH TO SPARE HERE. IS THIS THING GOING TO MAKE THE BALLOT?

RICHARD RUELAS: WELL, THE MARGIN WAS TOUGH, AND I THINK EVEN THE LAST WEEKEND THEY WERE GATHERING SIGNATURES THEY WERE CONFIDENT THEY WERE GOING TO GET OVER THE THRESHOLD. THEY WEREN'T SURE. I THINK THEY DIDN'T HIT THEIR GOAL THAT THEY WERE HOPING TO TURN IN BECAUSE YOU NEED THAT CUSHION. TYPICALLY, I MEAN, WE SEE THESE WITH CANDIDATES, AND HOWIE YOU PROBABLY KNOW THIS MORE THAN ANY OF US, I DON'T KNOW WHAT THE HEARINGS WILL LOOK LIKE, WHAT KIND OF EVIDENCE IS PRESENTED, CAN YOU PAINSTAKINGLY GO THROUGH EVERY SIGNATURE. DOES A JUDGE DECIDE THIS IS VALID, THIS IS NOT. OR ARE THERE CLASSES OF SIGNATURES THAT ARE GOING TO BE RULED ON – BECAUSE THERE IS NOT A LOT OF TIME HERE.

HOWARD FISCHER: THAT'S EXACTLY THE POINT, BECAUSE THEY NEED TO START PRINTING THE BACK HALF OF THE BALLOT, WHICH IS THE BOTTOM, WHICH IS THE INITIATIVES, BY THE END OF THE MONTH. WE KNOW WHOEVER LOSES ON THESE TWO CASES IN SUPERIOR COURT WE'LL BE UP IN THE SUPREME COURT AND WE'LL BE ARGUING THAT. YOU'RE RIGHT. WE'RE NOT GOING TO GET 3 WEEKS OF TESTIMONY BRINGING IN INDIVIDUAL SIGNERS.

RICHARD RUELAS: I DON'T KNOW IF WE EVEN KNOW WHAT THE STANDARD IS. IS IT PREPONDERANCE. THIS SEEMS LIKE THIS IS OKAY. THIS IS NOT.

TED SIMONS: I DON'T THINK THERE'S MUCH SEEMING INVOLVED ANYMORE. THEY'VE REALLY FINE-TUNED THIS THING AS FAR AS PETITIONS ARE CONCERNED.

HOWARD FISCHER: SOME OF IT IN TERMS OF BRINGING IN EVIDENCE, IS SOMEBODY REGISTERED TO VOTE.

TED SIMONS: RIGHT.

HOWARD FISCHER: BUT EVEN THAT ISN'T BLACK AND WHITE. WELL WE CHECKED THE MARICOPA COUNTY RECORD. WELL IT TURNS OUT, THEY WERE IN THE – CALENDAR. DOES THAT DISQUALIFY THEIR SIGNATURES. STRICT COMPLIANCE STANDARD MAYBE YES. SUBSTANTIAL COMPLIANCE, PROBABLY NO.

TED SIMONS: WE SHOULD MENTION THE INITIATIVE CAMPAIGN CALLED THE AMERICANS FOR PROSPERITY, THE LORDS OF DIRTY MONEY. [LAUGHTER]

TED SIMONS: IT'S NOT A FRIENDLY MATCH.

HOWARD FISCHER: IT'S LIKE THE LORDS OF THE DANCE.

TED SIMONS: YEAH.

RICHARD RUELAS: THEY HAVE AN ALREADY MADE VILLAIN BECAUSE THAT'S THE COHEN BROTHERS. THAT ALWAYS GETS PEOPLE'S IRE.

TED SIMONS: WE HAD A SECRETARY OF STATE DEBATE HERE ON ARIZONA HORIZON LAST NIGHT. MICHELE REAGAN AGAINST STEVE GAYNOR. OF COURSE MICHELE REAGAN IS THE INCUMBENT AND REAL QUICKLY, A REALLY QUICK EXCERPT OF THIS, MICHELE REAGAN TALKING ABOUT THE 2016 PROBLEM WITH ELECTION PAMPHLETS AND MR. GAYNOR RESPONDING TO CRITICS THAT CALL HIM A POLITICAL NEOPHITE WHO JUST WANTS TO BE GOVERNOR HERE'S WHAT WE RAN.

MICHELE REAGAN: 2016 WAS LET'S CALL IT A VERY BUMPY YEAR, UM, AND WE WERE HELD ACCOUNTABLE FOR THE MISTAKES THAT WE MADE. THE GOOD NEWS IS THAT WE'VE REPLACED SYSTEMS THAT WEREN'T WORKING. WE REPLACED EMPLOYEES THAT WERE USING THOSE SYSTEMS THAT'S THAT PERHAPS WEREN'T USING THEM PROPERLY. ARIZONA NOW HAS AN ELECTION SYSTEM THAT THEY CAN BE REALLY PROUD OF. IT'S CLASS-A.

TED SIMONS: FOR THOSE WHO SAY YOU'RE JUST LOOKING FOR A FAST TRACK TO THE GOVERNOR'S OFFICE, YOU SAY - - .

STEVE GAYNOR: NO. I'M RUNNING TO BE SECRETARY OF STATE.

TED SIMONS: DO YOU THINK YOU'RE QUALIFIED TO BE GOVERNOR? YOU'RE ONE STEP AWAY.

STEVE GAYNOR: I, IF, IF I'M ELECTED SECRETARY OF STATE, I WILL STUDY THE GOVERNOR'S OFFICE IN ORDER TO BE PREPARED. I DON'T EXPECT THAT TO HAPPEN, BUT I WILL MAKE SURE THAT I'M READY IF NEED-BE.

TED SIMONS: SO, UM, KATIE, IS IT ENCOURAGING TO HEAR THAT HE'S GOING TO STUDY TO BE GOVERNOR?

KATIE CAMPELL: I'D SAY NOT PARTICULARLY AND IF I KNOW THE ARIZONA VOTERS, I THINK THEY'RE THINKING THE EXACT SAME THING RIGHT ABOUT NOW. I STUDY AN AWFUL LOT BUT I'M ALSO NOT RUNNING FOR ELECTED OFFICE.

TED SIMONS: BUT YOU KNOW WHAT, THOUGH, HE IS A POLITICAL - - HE'S COME OUT OF NOWHERE, HE HASN'T REALLY RUN FOR OFFICE BEFORE. BUT HE IS VERY CLOSE TO BEING THE REPUBLICAN CANDIDATE FOR SECRETARY OF STATE BECAUSE MICHELE REAGAN STILL HAS SOME PROBLEMS.

HOWARD FISCHER: HE'S GOT TWO THINGS GOING FOR HIM. A, THE SCREW UP WITH THE 2016 VOTE, THE 200,000 PAMPHLETS THAT OOPSY, WE FORGOT TO SEND THEM OUT. AND B, HE'S GOT A MILLION DOLLARS OF HIS OWN MINI. IT'S AMAZING WHAT YOU CAN DO AND THE TV COMMERCIALS YOU CAN BUY WITH THE GRAINY BLACK AND WHITE VIDEO OF MICHELE AND ALL THE THINGS SHE SCREWED UP ON. HE'S ALSO SAYING I'M A CONSERVATIVE, I'M AN NRA MEMBER, THAT HAS A LOT TO OF COURSE WITH THE SECRETARY OF STATE.

TED SIMONS: AND HE'S VERY PRO-TRUMP. I ASKED HIM ABOUT THIS BECAUSE HE'S RESPONSIBLE FOR THE SECURITY OF ARIZONA'S VOTING SYSTEM. THE PRESIDENT RIGHT NOW DOESN'T NECESSARILY BELIEVE HIS OWN INTELLIGENCE AGENCIES THAT THE RUSSIANS ARE TRYING TO GET AT US. HE'S GOING TO HAVE TO FIGURE OUT WHO HE TRUSTS. THE FACT THAT WE MIGHT BE GETTING DINGED HERE BY RUSSIAN NERE DO WELLS OR THE PRESIDENT WHO SAYS, "OH I TRUST PUTIN, HE'S A GOOD GUY."

RICHARD RUELAS: WELL HIS ANSWER WAS ESSENTIALLY WAS THERE COULD BE A LOT OF BAD ACTORS COMING AT US. THIS PATTERN HAS BEEN SET. THERE'S BEEN A LOT OF OTHER PEOPLE WHO MADE THEIR NAME TOM HORN, JEFF DE WIT, WHO SPENT THEIR OWN MONEY BETTING ON THEMSELVES THAT I WILL GET MY NAME INTO ARIZONA POLITICS AND IF IT WORKS OUT. FOR THOSE GENTLEMEN, IT CERTAINLY DID.

HOWARD FISCHER: ONE OF THE BIG PROBLEMS IN A STATE LIKE ARIZONA, YOU COME FROM NEW YORK, PENNSYLVANIA, SOME PLACE ELSE, IS YOU DON'T UNDERSTAND THERE'S NO LIEUTENANT GOVERNOR HERE. THEY DON'T RUN AS A TICKET. PRESIDENT DIES, VICE PRESIDENT WALKS IN. SECRETARY OF STATE, WHO IS ELECTED INDEPENDENTLY, IS THE ONE STEP. AND LOOK AT THE HISTORY GOING BACK TO THE 1980'S OF THE NUMBER OF TIMES THE SECRETARY OF STATE HAS BECOME GOVERNOR WAS HOW THE HELL DID THAT HAPPEN.

RICHARD RUELAS: I DON'T KNOW IF VOTERS ARE GOING TO REMEMBER. I MEAN, HELLEN PURCELL LOST HER JOB AS MARICOPA COUNTY RECORDER BECAUSE THE ELECTION TOOK PLACE SHORTLY AFTER THE MARCH PRESIDENTIAL PREFERENCE ELECTION. BUT I DON'T KNOW IF VOTERS ARE GOING TO-- THEY BLAMED PURCELL, I DON'T KNOW THAT THEY'RE NECESSARILY GOING TO BLAME REAGAN FOR THE MISTAKES OF TWO YEARS.

TED SIMONS: AND THAT'S TRUE BECAUSE MARICOPA COUNTY IS VERY FOCUSED. YOU HAVE FOLKS WHO WERE AFFECTED BY THOSE LONG LINES. AND THAT'S THE PERSON WE'RE GOING AFTER, HELLEN PURCELL, YOU'RE OUT OF HERE. WITH MICHELE REAGAN, THIS IS A STATEWIDE CAMPAIGN. SHE IS THE INCUMBENT, SHE DOES HAVE REPUBLICAN BACKGROUND, I MEAN, CAN SHE - - SHE HAS A FAMILIAR NAME, FOR GOODNESS' SAKES THE REAGAN NAME HELPS. CAN SHE SURVIVE THIS?

KATIE CAMPELL: OBVIOUSLY I'VE BEEN COOPED UP IN A COURTROOM FOR AS LONG AS I CAN REMEMBER. I WAS TALKING TO OUR REPORTER CARMEN FOREMAN ABOUT THIS AND I THINK ONE OF THE THINGS THAT SHE DID THAT WAS TO HER ADVANTAGE WAS ACKNOWLEDGING THAT THAT WAS IN THE STATE. ACKNOWLEDGING THAT SOMETHING WENT WRONG AND THAT CAN TAKE YOU A LONG WAY, ESPECIALLY WHEN PEOPLE LOOK AT HOLDING ELECTED OFFICIALS ACCOUNTABLE, AND THAT SORT OF THING. THESE BUZZ WORDS THAT SEEM ESPECIALLY POPULAR NOW. SO THEY SEE HER OWNING UP TO THAT SAYING YOU'RE GOING TO MAKE THINGS BETTER IN THE FUTURE, THAT MIGHT BE ENOUGH TO FORGIVE HER.

HOWARD FISCHER: AND HER POINT THAT SHE ALSO MADE LAST NIGHT SAYING WE RUN FOR STATEWIDE ELECTIONS SINCE THEN.

TED SIMONS: BUT KATIE, THAT'S A GOOD POINT. SHE SAID YEAH, WE MADE MISTAKES.

HOWARD FISCHER: EXACTLY.

TED SIMONS: WE ADDRESSED THEM, WE FIXED THEM. THINGS ARE OKAY NOW. IS THAT GOOD ENOUGH?

RICHARD RUELAS: HELLEN PURCELL APOLOGIZED AS WELL, BUT THERE WASN'T ENOUGH TIME TO GAIN THE PUBLIC'S CONFIDENCE. THERE MAY BE MORE TIME NOW WITH MICHELE REAGAN.

TED SIMONS: THAT'S A FOCUSED ELECTION AS OPPOSED TO A STATE WIDE. OKAY, GOOD TO HAVE YOU ALL HERE. WELCOME TO ARIZONA-- I KNOW WE'VE BEEN HERE BEFORE, BUT NOT WITH ME SO WELCOME TO THE JOURNALISTS ROUNDTABLE.

KATIE CAMPELL: THANK YOU SO MUCH.

TED SIMONS: COMING UP MONDAY ON ARIZONA HORIZON, A NEW STUDY LOOKS AT ADULTS WITH AUTISM. AND HOW PHONES AND COMPUTERS ARE HELPING EMPOWER THE DISABLED. THAT'S MONDAY RIGHT HERE ON ARIZONA HORIZON. TUESDAY, HEAR FROM THE LONE DEMOCRATIC CANDIDATE RUNNING FOR SECRETARY OF STATE. WEDNESDAY, WE'LL MEET PROFESSIONALS FROM SUB SAHARAN AFRICA STUDYING HERE IN THE VALLEY. ON THURSDAY, HOW ARIZONA PLANS TO PREVENT ELECTION COMPUTER HACKING. AND FRIDAY, IT'S ANOTHER EDITION OF JOURNALIST'S ROUNDTABLE. THAT IS IT FOR NOW. I'M TED SIMONS. THANK YOU SO MUCH FOR JOINING US. YOU HAVE A GREAT WEEKEND. [MUSIC] [MUSIC]

VIDEO: ARIZONA HORIZON IS MADE POSSIBLE WITH THE SUPPORT OF ARIZONA HIGHWAYS MAGAZINE, FOR PEOPLE INSPIRED TO ENJOY ARIZONA'S UNIQUE OUTDOOR EXPERIENCE, AND BY APS, WORKING 24-7 TO KEEP ARIZONA ON.

VIDEO: SUPPORT FOR ARIZONA PBS COMES FROM VIEWERS LIKE YOU, AND FROM...

VIDEO: SUPPORT COMES FROM CITIZENS CLEAN ELECTIONS COMMISSION, YOUR SOURCE FOR UNBIASED VOTER INFORMATION. WATCH AN UPCOMING DEBATE AND VOTE INFORMED THIS ELECTION. VISIT AZ CLEAN ELECTIONS.GOV/DEBATES. FOR DATES AND WAYS TO WATCH.

VIDEO: ARIZONA HIGHWAY MAGAZINE IS FOR PEOPLE WHO STRIVE TO ENJOY AND ARE INSPIRED BY ARIZONA'S UNIQUE OUTDOOR EXPERIENCE, RICH HISTORY, AND DIVERSE CULTURE. SUBSCRIPTION INFORMATION AT ARIZONAHIGHWAYS .COM/PBS.

In this segment:
Katie Campbell, Arizona Capitol Times
Howard Fischer, Capitol Media Services
Richard Ruelas, The Arizona Republic
SPOTLIGHT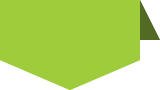 STAY in touch
with
azpbs.
org
!
Subscribe to Arizona PBS Newsletters: