Republican U.S. Rep. David Schweikert and Democrat Anita Malik square off in a debate for Arizona's 6th Congressional District seat. The debate is partnership with The Arizona Republic. "Arizona Horizon" host and managing editor Ted Simons and Arizona Republic reporter Yvonne Wingett Sanchez moderate the debate.
All Arizona PBS 2018 debates are available here.
Transcript:
TED: GOOD EVENING AND WELCOME TO THIS SPECIAL "ELECTION 2018" EDITION OF "ARIZONA HORIZON," I'M TED SIMONS, TONIGHT WE FEATURE A DEBATE BETWEEN THE CANDIDATES FOR ARIZONA'S 6th CONGRESSIONAL DISTRICT WHICH COVERS THE NORTHEASTERN PART OF THE PHOENIX AREA. THIS HOUR-LONG DEBATE IS A JOINT EFFORT BETWEEN ARIZONA PBS AND THE ARIZONA REPUBLIC, JOINING ME TO MODERATE IS YVONNE WINGETT SANCHEZ, POLITICAL REPORTER FROM THE ARIZONA REPUBLIC AND AZ CENTERAL.COM.

YVONNE SANCHEZ: TONIGHT'S DEBATE IS LIVE STREAMED AT AZCENTRAL.COM. THIS IS NOT A FORMAL DEBATE, AN OPEN EXCHANGE OF IDEAS, AN OPPORTUNITY GIVE AND TAKE BETWEEN CANDIDATES. INTERJECTIONS AND INTERRUPTIONS ARE ALLOWED PROVIDED ALL SIDES GET A FAIR SHAKE. WE'LL DO OUR BEST TO SEE THAT THAT HAPPENS.

TED: AND JOINING US FOR TONIGHT'S DEBATE IN ALPHABETICAL DEMOCRAT ANITA MALIK, A FORMER JOURNALIST AND FORMER CHIEF OPERATING OFFICER OF CONTENT TECHNOLOGY COMPANY.

YVONNE SANCHEZ: AND THE REPUBLICAN INCUMBENT, U.S. REPRESENTATIVE DAVID SCHWEIKERT.

TED: EACH CANDIDATE WILL NOW GIVE A ONE-MINUTE OPENING STATEMENT WITH THAT ORDER DETERMINED BY RANDOM SELECTION, CLOSING STATEMENTS WILL BE GIVEN IN REVERSE ORDER AT THE END OF THE DEBATE. WE BEGIN WITH REPRESENTATIVE DAVID SCHWEIKERT.

DAVID SCHWEIKERT: FIRST, I WANT TO THANK YOU FOR DOING THIS. THESE ARE WONDERFUL OPPORTUNITIES TO HAVE A DISCUSSION AND DIALOGUE, AND I GUESS MY THOUGHT EXPERIMENT THAT I'M GOING TO TRY TO TALK THROUGH THIS EVENING IS HOW FAR WE'VE COME. IF YOU THINK ABOUT WHERE THIS COMMUNITY WAS JUST A COUPLE YEARS AGO, UNDERSTAND WHERE WE ARE IN EMPLOYMENT. IN WAGE GROWTH, IN OPPORTUNITY, PARTICULARLY EVEN WHEN YOU SEE SO MANY OF OUR BROTHERS AND SISTERS IN THIS COMMUNITY THAT YOU WOULD HAVE CONSIDERED HAVING HAD A REALLY ROUGH DECADE, AND NOW THOSE WITHOUT HIGH SCHOOL EDUCATION, AND NOW THEIR EMPLOYMENT, HISPANIC, AFRICAN-AMERICAN, FEMALE, WE'VE COME SO FAR, AND MY DESPERATE HOPE IS TO CONTINUE TO ADOPT POLICIES THAT CAN BRING THIS ECONOMIC RENAISSANCE TO THIS COMMUNITY.

TED: ALL RIGHT, THANK YOU VERY MUCH.

YVONNE SANCHEZ: AND NOW ANITA MALIK'S OPENING STATEMENT.

ANITA MALIK: THANK YOU FOR JOINING US, THANK YOU FOR "ARIZONA HORIZON" AND AZ CENTRAL FOR HAVING THIS CONVERSATION TODAY. AS A FORMER CHIEF OPERATING OFFICER AND FORMER DEPUTY DIRECTOR OF ARIZONA STATE UNIVERSITY, AND FORMER BUSINESS OWNER I HAVE SPENT YEARS TO LISTEN FIRST, TO BRING PEOPLE TOGETHER BRING DIFFERING OPINIONS TO THE TABLE AND GET THINGS DONE. THAT'S WHAT I SEE LACKING IN WASHINGTON TODAY, AND I'M ALSO A MOM. I GREW UP IN THIS DISTRICT, AND I'M THE DAUGHTER OF IMMIGRANTS. MY PARENTS CAME HERE FOR THE AMERICAN DREAM AND THAT DREAM DID NOT INCLUDE OUR POLITICIANS BEING BOUGHT BY SPECIAL INTERESTS AND CORPORATE INTERESTS. THAT'S NOT THE DREAM THEY SAW. THE DREAM THAT WOULD TAKE AWAY THE RIGHT TO FIGHT FOR HEALTH CARE, RIGHT TO SOCIAL SECURITY AND MAKE SURE EDUCATION WAS FULLY FUNDED FOR OUR CHILDREN. I'M FIGHTING FOR OUR CHILDREN AND HOPE TO EARN YOUR VOTE.

TED: LET'S GET THINGS STARTED. REPRESENTATIVE, YOUR OPPONENT TALKS ABOUT GETTING THINGS DONE IN WASHINGTON. WHAT HAVE YOU GOTTEN DONE IN WASHINGTON?

DAVID SCHWEIKERT: I'VE BEEN BLESSED. IN THIS LAST TERM I MOVED UP TO THE WAYS AND MEANS COMMITTEE, BUT SOME OF THE BIG ACCOMPLISHMENTS, PARTICULARLY FOR ARIZONA, HAVE BEEN EVERYTHING FROM THE JOBS ACT WHICH TWO-THIRDS OF THE PACKAGE WERE PIECES OF LEGISLATION. THE CAPITAL FORMATION. SOME OF THE GREAT SUCCESS SPECIFICALLY FOR THE COMMUNITY IS PERSONAL FIXATION ON VALLEY FEVER, AND NOW HAVING GOTTEN ALMOST $94 MILLION INTO VALLEY FEVER RESEARCH, AND THEN MOST RECENTLY, WORKING ON EVERYTHING FROM THE TRADE ISSUES, SOME OF THIS GETS GEEKY, BUT THERE WAS SOMETHING CALLED SEASONAL TARIFFS THAT WOULD HAVE HURT ARIZONA AGRICULTURE, AND ABLE TO GET THAT OUT OF NEGOTIATIONS ON NAFTA. DOWN TO ACTUALLY THINGS IN THE TAX REFORM THAT WERE SPECIFICALLY DESIGNED TO HELP US HERE IN THE SOUTHWEST.

TED: AS FAR AS YOUR EXPERIENCE. THIS IS SOMEONE SITTING ON WAYS AND MEANS. HE'S BEEN IN WASHINGTON QUITE AWHILE. WE JUST HEARD SOME OF THE THINGS HE'S DONE. WHY SHOULD VOTERS DECIDE TO MAKE A CHANGE?

ANITA MALIK: YOU SIT ON THE WAYS AND MEANS COMMITTEE, THAT'S THE CONCERN. WE LOOKED AT TAX BILL THAT WAS PASSED LAST YEAR THAT IS CREATING WHAT'S GOING ON IN THIS COUNTRY WHICH IS A WEALTH DIVIDE. I DON'T KNOW HOW WE CAN SAY, YOU MIGHT HAVE ACCOMPLISHED THINGS IN THESE YEARS BUT MOST PEOPLE IN THIS DISTRICT FEEL LIKE WHAT YOU SAID ABOUT THE DEFICIT, WHAT YOU SAID ABOUT PROTECTING THAT, THAT ECONOMIC CONSERVATISM WHERE, HAS IT GONE? THAT TAX BILL IS NOT SUPPORTING THE MIDDLE CLASS. THAT IS WHY I BELIEVE A GOP TRYING TO PASS VERSION 2 OF THAT TAX BILL BEFORE THE NOVEMBER ELECTION. TO SAY THIS ONE WILL PROTECT THE MIDDLE CLASS IS ADMITTING THAT THE FIRST ONE DIDN'T AND IT IS FURTHERING THAT WEALTH DIVIDE.

TED: RESPOND, PLEASE?

DAVID SCHWEIKERT: MRS. MALIK, I'M SORRY BUT YOUR MATH IS QUITE WRONG. LOOK, FIRST PACKAGE UNDER THE OLD TAX CODE WITH ALL OF ITS GIMMICKS AND LOOPHOLES, TOP 20% OF INCOME EARNERS PAID 84% OF ALL THE FEDERAL INCOME TAX. TODAY UNDER THE REVISION. THE REWRITE, THEY NO LONGER PAY 84, THEY PAY 87. TURNS OUT 87 IS BIGGER THAN 84. AND YOU ARE ALREADY SEEING IT IN THE DATA, AND LOOK THE TAX REFORM HAS ONLY BEEN AROUND 10 MONTHS NOW, 9 MONTHS. TAKE A LOOK WHAT WE'RE ALREADY SEEING AND WE'LL CALL IT THE LOWER HALF, THE LOWER THIRD QUARTELS OF INCOME MOVEMENT. THERE IS PRELIMINARY DATA OUT THERE THAT FOR THE FIRST TIME IN DECADES WE MAY BE SEEING INCOME INEQUALITY HAVING SOME GAP CLOSING. NOT BECAUSE THE WEALTHY ARE NOT GETTING WEALTHIER, BUT MANY OF OUR BROTHERS AND SISTERS IN LOWER QUARTILE ARE SEEING INCOMES RISE.

ANITA MALIK: SO, YOU CAN EXPLAIN TO ME WHAT YOU'VE DONE TO GET THAT INCOME RISE BECAUSE I AM NOT SEEING THAT. YOU KNOW I AM PART OF THE WORKING CLASS OF CD6. THE REASON I AM RUNNING IS I HAVE SEEN AMERICANS ARE STRETCHED PAYCHECK TO PAYCHECK, 78 OF US ARE GOING THROUGH THAT. EVEN PEOPLE MAKING A SUBSTANTIAL LIVING. WHY? YOU ARE FOCUSING ON CORPORATE TAX BREAKS. YES, I KNOW 87 IS LARGER THAN 84. THANK YOU FOR THAT CONDESCENSION. BUT WHAT ABOUT THAT CORPORATE TAX? THAT CORPORATE TAX BREAK IS WHAT I'M TALKING ABOUT.

DAVID SCHWEIKERT: FORGIV ME, IT WASN'T MEANT TO BE CONDESCENDING. THE FACT OF THE MATTER, IS IF YOU LOOK AT THE JOINT ECONOMIC CALCLATIONS FROM THE TAX FOUNDATION DOWN TO JOINT TAX, IT TURNS OUT THAT THE CORPORATE TAX PART ACTUALLY PAYS FOR ITSELF. WHEN YOU DID THE REPATRIATION DOLLARS, ECONOMIC GROWTH, THAT'S THE DATA FROM THE INDEPENDENT CALCULATOR. SO THE GOAL HERE WAS VERY, VERY SIMPLE. YOU CAN'T HAVE OUR BROTHERS AND SISTERS IN COMMUNITY MAKE MORE MONEY UNLESS WE HAD A PRODUCTIVITY GAIN, AND WE'D GONE A COUPLE DECADES WITH NO PRODUCTIVITY GAIN. THE TAX REFORM WAS ACTUALLY DESIGNED TO MAXIMIZE VITALITY IN THE ECONOMY, AND LOOK, THE EARLY DATA IS PRETTY IMPRESSIVE RIGHT NOW.

ANITA MALIK: I MEAN, WE'RE SEEING CORPORATE STOCK BUYBACKS. I DON'T THINK WE'RE SEEING -- YES, SOME COMPANIES HAVE GIVEN BONUSES OUT. TO ME THAT IS A SHORT-TERM BAND-AID, IT'S A FIX. WHAT WE'RE NOT ADDRESSING- WHAT HAS NOT BEEN ADDRESSED IN THE PAST TWO YEARS-SINCE YOU HAVE BEEN IN OFFICE, HAS BEEN THE COST OF LIVING.

DAVID SCHWEIKERT: DO YOU OBJECT TO THE BLS'S CALCULATIONS ARIZONA HAVING SOME OF THE FASTEST GROWTH IN WAGES.

ANITA MALIK: IS THAT BECAUSE OF THE TAX CUTS?

DAVID SCHWEIKERT: UM, I ACTUALLY THINK IT MAY BE A COMBINATION OF THE TAX REFORM, SOME OF THE REGULATORY REFORM AND MANY OF THE OTHER THINGS WE'VE DONE OVER THE LAST --

ANITA MALIK: THAT WAGE GROWTH HAS NOT JUST HAPPENED OVER THE LAST YEAR. THAT'S MY POINT. WE BROUGHT IN THE TECH SECTOR IN ARIZONA HAS GROWN. WE'VE DONE AN AMAZING JOB LOCALLY TO BRING IN INNOVATION.

DAVID SCHWEIKERT: THAT'S ACTUALLY NOT THE MATH. IF YOU ACTUALLY GO AND IF ANYONE WATCHING, GO IT BUREAU OF LABOR STATISTICS, GO LOOK OVER THE LAST THREE QUARTERS AND TAKE A LOOK AT THE FIRST AND SECOND QUARTER FOR ARIZONA, AND THAT'S ACTUALLY WHERE THE SPIKE IN INCOME GROWTH HAS BEEN.

YVONNE SANCHEZ: I'M GOING TO INTERRUPT HERE. MS. MALIK IS RUNNING IN A CYCLE, DURING A CYCLE THAT IS FAVORABLE TO WOMEN, FAVORABLE TO MINORITY WOMEN, YOU ARE OF INDIAN DESCENT. YOU HAVE BEEN IN CONGRESS FOR MANY YEARS, WHY SHOULD PEOPLE STICK WITH YOU?

DAVID SCHWEIKERT: I'M HOPING IT'S BECAUSE -- LOOK, I ACCEPT, I SOMETIMES GEEK OUT A BIT ON THE MATH, AND MY FIXATION IS HOW DO I MAKE THINGS WORK. I BELIEVE I'VE ACTUALLY DONE THAT WELL, AND IF YOU LOOK AT THINGS WE'VE ACCOMPLISHED FOR THE COMMUNITY, I BELIEVE IF YOU DO AN HONEST ASSESSMENT OF THE MATH, IT'S THERE.

YVONNE SANCHEZ: YOU TALK A LOT ABOUT GEEKING OUT. DO YOU THINK YOU COULD DO A BETTER JOB OF COMMUNICATING THOSE POSITIONS WITH YOUR CONSTITUTENTS?

DAVID SCHWEIKERT: YEAH, THERE'S NO QUESTION. LOOK, IN SOME WAYS I'M IN THE COMPLETELY WRONG PROFESSION RIGHT NOW. I'M A BIT OF AN INTROVERT, I'M MORE COMFORTABLE WITH A SPREADSHEET SOMETIMES THAN THE PEOPLE THAT DO PRESS RELEASES EVERY 20 MINUTES, AND I KNOW IN MODERN POLITICS, LOOK, I'VE GONE YEARS WITHOUT A PRESS SECRETARY BECAUSE I WANTED TO USE THOSE RESOURCES FOR ANOTHER RESEARCHER. I HAD A Ph.D. IN PHYSICS ON STAFF UP UNTIL A COUPLE WEEKS AGO BECAUSE WE WERE TRYING TO DO THE HARD THINGS. HOW DO YOU DO WITH THE DEMOGRAPHIC CRISIS IN THE COUNTRY? WE'RE GETTING OLDER FAST. HOW DO YOU DEAL WITH THE LARGEST UNFUNDED LIABILITY, WHICH IS MEDICARE, THERE ARE ELEGANT SOLUTIONS, THEY ARE JUST HARD.

YVONNE SANCHEZ: AND HOW ARE PEOPLE RECEIVING YOUR MESSAGE, MS. MALIK, BECAUSE YOU ARE CAMPAIGNING AROUND THE DISTRICT, AND HOW ARE YOU TRYING TO REACH THEM AND HOW IS THAT MESSAGE RESONATED WITH THEM?

ANITA MALIK: RIGHT, PEOPLE ARE RECEPTIVE TO THE IDEA THAT LOOK THERE IS A TIME FOR CHANGE, THAT TIME IS HERE. THE IDEA OF BEING A REPRESENTATIVE MEANS YOU SHOW UP AND YOU REPRESENT. AND YOU, MR. SCHWEIKERT, HAVE CALLED TOWN HALLS THEATER ON, THIS VERY PROGRAM, I BELIEVE, WITH TED. THAT IS NOT ACCEPTABLE TO PEOPLE OF THIS DISTRICT. YOU NEED TO SHOW UP, YOU NEED TO HEAR THEM. IT'S NOT ABOUT THEATER. WHEN PEOPLE NEED TO HAVE ACCESS TO THEIR LEADERSHIP, GIVING THEM AN OPPORTUNITY, AND NOT JUST BY PHONE OR BECAUSE YOU DO INDIVIDUAL COFFEE MEETINGS. GIVING PEOPLE AN OPPORTUNITY, BUSY PEOPLE WITH KIDS AND BUSY LIVES TO SAY I CAN COME OUT AND HAVE MY VOICE BE HEARD, THAT'S IMPORTANT. AND WE ARE ALSO LOOKING AT CORRUPTION. WE HAVE TO ADDRESS THE ISSUE THAT YOU'RE UNDER AN ETHICS INVESTIGATION, AND PEOPLE IN THIS DISTRICT ARE CONCERNED ABOUT THAT. THAT IS NOT SETTLING FOR PEOPLE, AND FOR YOU TO PASS IT OFF AS AN ACCOUNTING ERROR, A CLERICAL ERROR SHOWS A LACK OF ACCOUNTABILITY. IT WOULDN'T HAVE GONE THIS FAR.

TED: LET'S GET A RESPONSE TO THAT.

DAVID SCHWEIKERT: FIRST OFF, HAVING BEEN SOMEONE THAT DID LOTS AND LOTS OF TOWN HALLS, I FOUND THEY DID BECOME THEATER. WE DID THIS THING, I MEET WITH EVERYONE. I'VE MET WITH HUNDREDS AND HUNDREDS AND HUNDREDS OF PEOPLE FROM THE FRINGE LEFT TO THE FRINGE RIGHT TO THOSE IN BETWEEN BECAUSE WHAT YOU FOUND WHEN SOMEONE HAD PAIN, HAD DIFFICULTY IN THEIR LIFE, NEEDED TO TALK ABOUT AN IRS PROBLEM OR SOCIAL SECURITY PROBLEM OR VETERANS PROBLEM, THEY COULDN'T DO IT IN A FORUM WHERE PEOPLE ARE YELLING AND SCREAMING AND YOU HAD TO SIT DOWN AND, LOOK, I'VE GIVEN OUT MY HOME PHONE NUMBER. EVEN EARLY THIS MORNING, I MET WITH AN OLDER COUPLE JUST TO TALK ABOUT THOSE THINGS. IN REGARDS TO THE ETHICS ISSUE. LOOK IT HURTS A LOT. MY CHIEF OF STAFF, WE'VE HAD TO ACTUALLY GO AND AUDIT EVERYTHING. LOOK, SO FAR, THERE'S NO SIN, BUT WE'RE GOING TO HAVE TO CLEAN UP A LOT OF PAPERWORK, AND IT'S EVEN THE SAME. I'M GOING TO HAVE TO CLEAN UP SOME OF MY PAPERWORK, BUT IT REALLY IS BOOKKEEPING. THERE IS NOTHING DODGING.

TED: THE HOUSE OFFICE OF CONGRESSIONAL ETHICS LOOKED AT THIS AS WITH A GRAND JURY LOOKING AT SOMETHING, AND THEY REFERRED IT. THEY FOUND SOMETHING WRONG, THEY DIDN'T LIKE WHAT THEY SAW, AND IT'S STILL UNDER INVESTIGATION. MY QUESTION TO YOU, DID YOU OKAY PURCHASES FOR IMPERMISSIBLE PURCHASES?


DAVID SCHWEIKERT: NO.

TED: DID CHIEF OF STAFF DO THAT?

DAVID SCHWEIKERT: ACTUALLY, THE QUESTION IS DID MY CHIEF OF STAFF GET REIMBURSED BEYOND THE INCOME LIMITS? BECAUSE HERE'S WHAT HAPPENED. WE HAD A PROFESSIONAL COMPLIANCE FIRM THAT WAS LOGGING THINGS AS INCOME INSTEAD OF REIMBURSEMENT. SO WE'RE HAVING TO UNWIND ALL OF THAT, AND IT'S HUNDREDS OF ENTRIES. AND IT'S GOING TO COST A LOT OF MONEY AND GOING TO TAKE TIME, BUT IT TRULY IS BOOKKEEPING.

TED: WHAT ABOUT CAMPAIGN, RECEIVING IMPROPER DONATIONS FROM THAT CHIEF OF STAFF AND FROM STAFFERS? THAT'S ANOTHER ALLEGATION, SIR?

DAVID SCHWEIKERT: IT IS ANOTHER ALLEGATION, BUT I THINK WE'VE DOCUMENTED, HOPEFULLY WE'LL HAVE THE DAY WE'RE GOING TO LAY IT OUT AND WE'RE GOING TO BE FINE.

TED: DID YOUR CHIEF OF STAFF EXCEED INCOME.

DAVID SCHWEIKERT: NO, IN THE AUDITS THAT HAVE BEEN DONE, NO AND NOW WE HAVE TO PRESENT THAT.

YVONNE SANCHEZ: YOU CHARACTERIZED THIS AS A BOOKKEEPING ISSUE, ACCOUNTING ISSUE, BUT THESE ARE SOME OF THE SAME ACCOUNTANTS WHO WORKED ON VERY HIGH-PROFILE CAMPAIGNS AND WHO HAVE NOT COME UNDER THIS SCRUTINY. FOR EXAMPLE, CHENEY CAMPAIGN. HOW CAN THIS SIMPLY BE AN ACCOUNTING ERROR?

DAVID SCHWEIKERT: LOOK, I DON'T KNOW, THAT'S ACTUALLY ONE OF THE THINGS THAT HAPPENS, WHEN YOU GET IN A POSITION LIKE THIS, YOU TRY TO DO YOUR WORK AND HIRE PROFESSIONALS TO DO BOOK KEEPING AND ACCOUNTING. IN THIS PARTICULAR CASE, WE'VE HAD TO BRING IN A DIFFERENT PROFESSIONAL FIRM TO AUDIT THE OTHER PROFESSIONAL FIRM.

YVONNE SANCHEZ: IS THE SCOPE OF THE INVESTIGATION LIMITED ONLY TO THESE EXPENDITURES? DOES THE SCOPE INCLUDE ANYTHING THAT VOTERS NEED TO BEEN BEFORE THEY CAST THEIR BALLOTS IN NOVEMBER?

DAVID SCHWEIKERT: TRUST ME, THE COMMITTEE WILL ACTUALLY GO UP AND DOWN ALMOST EVERYTHING IN MY LIFE, MY CHIEF OF STAFF'S LIFE AND THAT'S JUST THE NATURE OF IT.

TED: ACCOUNTING ERROR, BOOK KEEPING PROBLEM, MISCOMMUNICATION, IT ALL MAKES SENSE. IT WILL ALL COME OUT IN THE WASH.

ANITA MALIK: YOU KNOW, I RUN BUSINESSES. YOU COME FROM REAL ESTATE TAX AND ACCOUNTING. SO TO ME IT'S NOT OKAY, IT'S NOT OKAY TO SAY IT'S AN ACCOUNTING ERROR. FACT THAT YOUR CHIEF OF STAFF REPAID MONEY BACK INTO THE CAMPAIGN AFTER THE ALLEGATIONS CAME OUT SHOWS US SOMETHING. LIKE YOU SAID, TED, THE FACT THAT THEY'VE OPENED THIS. THE SUBCOMMITTEE WAS OPENED. THEY BELIEVE THERE IS SUBSTANTIAL EVIDENCE. SO TO ME, WE'LL FIND OUT. UNFORTUNATELY WE WON'T FIND OUT UNTIL AFTER THE ELECTION, THE WAY THIS IS STRUCTURED.

TED: MY QUESTION TO YOU, REPRESENTATIVE. BOOKKEEPING ERRORS, PROBLEMS, PEOPLE NOT DOING WHAT THEY'RE SUPPOSED TO BE DOING, OR MAYBE OVERSIGHTS, IT'S STILL ON YOUR WATCH.

DAVID SCHWEIKERT: IT IS, ULTIMATELY I'M THE ONE THAT HAS TO HAVE RESPONSIBILITY FOR IT. I'M NOT HAPPY ABOUT IT. IT WEIGHS VERY HEAVY IN MY HEART, BUT WE'LL GET IT FIXED AND WE'LL GET IT PROPERLY LAID OUT AND WE'LL DEMONSTRATE GOOD FAITH.

TED: DID THE CHIEF OF STAFF, DID YOU ASK YOUR CHIEF OF STAFF TO RESIGN OVER THIS?

DAVID SCHWEIKERT: WE HAD A CONVERSATION SAYING IT WOULD BE BEST, I THINK. BECAUSE WE WERE GOING TO BREAK DOWN EVERY PIECE OF PAPER THAT HAD EVER BEEN FILED, SO IT HAD TO HAPPEN.

TED: CORRECTIVE ACTION HAS BEEN TAKEN.

DAVID SCHWEIKERT: WE'RE ONES THAT ACTUALLY BROUGHT THE PACKET TO THE COMMITTEE SAYING PLEASE LOOK AT THIS, AND WE WILL CONTINUE TO DO THAT. IT'S JUST THE PROCESS IS SO SLOW AND SOME WAYS THE PROCESS FEELS LIKE THE PUNISHMENT.

YVONNE SANCHEZ: AT WHAT POINT DID YOU LEARN ABOUT THESE ISSUES AND WHAT WAS YOUR IMMEDIATE RESPONSE TO THEM?

DAVID SCHWEIKERT: IT WAS IN JANUARY, AND I WAS ACTUALLY SORT OF SHOCKED BECAUSE YOU GET THE REPORTS FROM THE COMPLIANCE FIRM SAYING THINGS ARE FINE, AND THEN ALL OF A SUDDEN YOU GET A DIFFERENT REPORT SAYING WELL, MAYBE THEY MAY NOT BE, AND AT FIRST HAVE YOU TROUBLE TRYING TO UNDERSTAND WHY YOU'VE BEEN PAYING ALL THESE FEES, BUT WE WILL FIX IT. NOT HAPPY ABOUT IT, BUT IT WILL BE FIXED.

TED: OKAY, YOU HEARD THE EXPLANATION HERE. ARE YOU BUYING THE EXPLANATION?

ANIT MALIK: NO. AND HERE'S WHY. WHEN OLIVER SCHWAB DID RESIGN, THAT WASN'T THE MESSAGING YOU GAVE THE PRESS. WE ALL SAW THROUGH THAT, AND IT WAS CORRECTIVE ACTION. WHY NOT BE HONEST WITH THE VOTERS? WHY NOT SAY THAT'S WHY HE WAS RESIGNING? WHY SAY IT WAS FOR FAMILY REASONS? WHY ALWAYS PUT UP A FACADE, IF YOU HAVE THE REASONS FOR NOT HAVING TOWN HALLS, HAVE THE CONVERSATION FOR VOTERS. YOU HAVE BEEN ABSENT, THAT'S WHY IT MAKES IT HARD WITH THE PRESS. THAT'S WHAT MAKES IT HARD TO TRUST, TRUST IS VERY IMPORTANT HERE.

DAVID SCHWEIKERT: MOMENTS AGO, YOU SAID ON THIS SHOW, WE TALKED ABOUT MY FIXATION MEETING WITH PEOPLE ONE ON ONE. I THINK IF I'VE DONE IT ON LIVE TELEVISION, WE HAVE EXPLAINED.

ANITA MALIK: YOUR FIXATION WAS NOT MEETING WITH INDIVIDUAL VOTERS ONE ON ONE. YOU SAID YOU MEET WITH SMALL GROUPS IS TALK ABOUT POLICY. WE'VE SEEN THAT AS YOU'VE BEEN CAMPAIGNING OVER THE LAST TWO MONTHS, YOU'RE MEETING WITH GROUPS AT ASU, SHOWING THAT ON FACEBOOK. THAT'S A DIFFERENT CONVERSATION THAN YOUR CONSTITUENTS. THAT'S A DIFFERENT CONVERSATION THAN THE MOM THAT'S CONCERNED ABOUT HER STUDENT AND WORRIED ABOUT KIDS IN THE CLASSROOM HAVING GUNS. THAT'S A DIFFERENT CONVERSATION THAN THE WOMAN THAT APPROACHED YOU BECAUSE SHE WAS WORRIED HER HUSBAND WAS DYING, AND THAT FILM IS ALL ACROSS SOCIAL MEDIA AND WHAT SHE WAS GOING TO DO ABOUT HEALTH CARE.


DAVID SCHWEIKERT: THAT WAS A GOOD EXAMPLE OF YOUR MEETING WITH ONE ON ONE PEOPLE AND SERIES OF LEFTIST ACTIVISTS AMBUSHED A CONVERSATION WITH CONSTITUENTS.

ANITA MALIK: THIS IS NOT ACTIVISTS, SHE WAS ONE WOMAN.

DAVID SCHWEIKERT: LET ME FINISH, BECAUSE WE WERE SITTING AT A COFFEE SHOP. BUT EVEN TODAY I MET WITH A WOMAN WHOSE HUSBAND HAS CANCER AND WAS TALKING THROUGH THEIR OPTIONS BECAUSE HE'S A VETERAN AND SHE WAS VERY CONCERNED ABOUT THE SERVICES. THAT'S NOT SOMETHING YOU PUT ON FACEBOOK. IF YOU'RE GOING TO BE COMPASSIONATE AND LOVING TO PEOPLE, LISTENING TO THEM SOMETIMES IS THE MOST POWERFUL THING TO DO AND NOT EXPLOITING THEM.

ANITA MALIK: I COMPLETELY AGREE WITH THAT. I'M NOT IMPLYING YOU SHOULD EXPLOIT ANY OF YOUR CONSTITUENTS. COME OUT AND HAVE THE CONVERSATION THIS IS WHAT YOU'RE DOING. PEOPLE HAD NUMEROUS OCCASIONS THEY CAN'T REACH YOUR OFFICE. DOOR IS LOCKED SHUT. THE MAILBOX IS TAPED SHUT.

DAVID SCHWEIKERT: AS YOU KNOW WITH THE NUMBER OF THREATS WITH OUR OFFICE LAST YEAR, THE RATHER DIFFICULT -- I'M GOING TO CALL THEM THREATS, ON MY LITTLE GIRL, AND THE MOCKERY MADE OF OUR CONCERNS WHEN SOMEONE IS WRITING YOU LETTERS WISHING YOUR LITTLE GIRL'S DEATH. IT SHOWS YOU HOW DARK. WE HAD TO BRING OUT THE POLICE AND THE CAPITOL POLICE AND OUR OFFICE BEING ON THE GROUND FLOOR. THEY WERE GENUINELY CONCERNED AND, WHEN YOU THINK OF THE GABBY GIFFORDS EXPERIENCE, OF THE SAFETY OF OUR STAFF. WE HAD TO DEAL WITH A SERIES OF SECURITY MEASURES.

TED: I WANT TO MOVE ALONG HERE AND TALK ABOUT THE DISTRICTS. THIS COINCIDES WITH WHAT WE'RE TALKING ABOUT HERE. THE DISTRICT HAS 45,000 VOTER REGISTRATION ADVANTAGE FOR REPUBLICANS. IF YOU WERE TO BE ELECTED HOW ARE YOU GOING TO REPRESENT THE INTEREST OF FOLKS, MANY OF WHOM MIGHT BE WORRIED THAT YOU'RE TOO LIBERAL FOR THEM?

ANITA MALIK: AND CERTAINLY DAVID'S CAMPAIGN IS PUTTING THAT MESSAGING OUT THAT I'M TOO LIBERAL FOR ARIZONA, THAT I'M RADICAL IS THE WORDS YOU'RE USING, YES? CORRECT? NO, I COME FROM BUSINESS, I'M SOMEONE THAT'S HERE TO PROTECT CAPITALISM. I'M HERE TO PROTECT OUR DEMOCRACY. I BELIEVE MY POLICIES ARE SOUND IN ECONOMICS BUT ALSO CARE ABOUT PEOPLE, AND THAT'S HOW I'M RUNNING THIS CAMPAIGN IS YOU GO OUT IN THE STREETS AND YOU TALK TO PEOPLE. IT DOESN'T MATTER TO ME WHAT PARTY AFFILIATION IS, THAT'S WHY I KNOW I CAN REPRESENT THIS DISTRICT. I'M NOT RUNNING A CAMPAIGN SIMPLY ABOUT DEMOCRATS. THIS IS ABOUT VALUES. THIS IS ABOUT FAMILIES, AND PEOPLE ARE CONNECTING WITH THAT MESSAGE. IT IS TIME THAT WE START TO PUT THIS PARTY POLITICS ASIDE. WE STOP USING NEGATIVE CAMPAIGNING AND SOUND BITES AND TALK ABOUT REAL LIVES. THAT IS HOW I KNOW I CAN DO. THIS WHEN I LAUNCHED THIS CAMPAIGN, A LOT OF PEOPLE THOUGHT I WAS A REPUBLICAN BECAUSE I TALK ABOUT THE ECONOMY, RIGHT? AND WE THINK DEMOCRATS DON'T DO THAT. IT IS SOMETHING THERE IS COMMON GROUND. IF YOU RUN A BUSINESS WHICH A LOT OF OUR DISTRICT IS BASED WITH BUSINESS OWNERS, YOU CAN HAVE THE CONVERSATION.

TED: CONVERSELY, HOW DO YOU THINK RESIDENTS IN YOUR CONGRESSIONAL DISTRICT FEEL ABOUT DONALD TRUMP?

DAVID SCHWEIKERT: AND I APPRECIATE MS. MALIK'S COMMENT ABOUT THE SOUND BITES, AND I THINK WE ACTUALLY HAVE AN AGREEMENT THAT THE WORLD IS COMPLEX, THE SOLUTIONS ARE COMPLEX. DONALD TRUMP WON THE CONGRESSIONAL DISTRICT, AND I ACTUALLY BEAT DONALD TRUMP BY ALMOST 11 POINTS. SO IT'S AN INTERESTING -- I BELIEVE THE VOTERS IN OUR DISTRICT ARE ACTUALLY RATHER DISCERNING OF WHO ACTUALLY IS LISTENING TO THEM, BUT ALSO WHO IS FOCUSED ON THEIR ISSUES. AND, LOOK, MS. MALIK MAY BE A WONDERFUL INDIVIDUAL, BUT WE, IDEOLOGICALLY WE'RE ON OPPOSITE ENDS, AND THAT'S ACTUALLY I THINK HEALTHY BECAUSE AT LEAST IT CREATES THAT DEBATE OF WHO HAS WHAT SOLUTIONS AND I SOMETIMES WISH THERE HAD BEEN MORE INTELLECTUAL DISCOURSE, IF YOU'RE WAY OVER HERE AND I'M HERE, IS THERE MECHANISM THAT STILL SERVES OUR SOCIETY?

TED: YOUR ASSESSMENT OF DONALD TRUMP AS PRESIDENT?

DAVID SCHWEIKERT: I COULD DO WITHOUT THE TWEETS. I BELIEVE THE ECONOMY IN SOME WAYS IS PROOF IN THE PUTTING. WHEN YOU SEE HOW MANY FOLKS WHO ARE FINALLY SEEING THE STABILITY OF EMPLOYMENT, WAGING RISING, LOWEST UNEMPLOYMENT IN MY LIFETIME, AT SOME POINT DO YOU ACTUALLY VALUE RESULTS OVER RAGE?

YVONNE SANCHEZ: A NEW PEW STUDY SHOWS SIX OUT OF TEN VOTERS ARE GOING TO CAST THEIR BALLOTS ON THE CONGRESSIONAL RACES THIS YEAR BASED ON TRUMP'S PERFORMANCE. HOW DO YOU RATE TRUMP'S PERFORMANCE AND HIS ASSESSMENT OF IT?

ANITA MALIK: WELL, I DISAGREE WITH DAVID'S ASSESSMENT OF TRUMP'S PERFORMANCE. I FEEL LIKE HE HAS BEEN VERY FLIP OF THE SWITCH. EVERY DAY IT'S SOMETHING DIFFERENT. HE HAS TAKEN OUR ECONOMY, INTERNATIONAL PRESENCE, EVERYTHING HAS BEEN A GAMBLE, A GAME. IF YOU LOOK AT WHAT HE'S DONE WITH TARIFFS AND THE TARIFF WAR THAT'S GOING TO CONTINUE. THAT IS GOING TO EFFECT OUR HOME DISTRICT. THAT ECONOMY, FOR YEARS TO COME. IF WE DON'T DO SOMETHING ABOUT IT. NO. I DON'T THINK HIS PERFORMANCE IS OKAY. I DON'T LIKE HIS TWEETS EITHER. PARTICULARLY WHAT'S GOING ON TODAY WITH KAVANAUGH'S HEARING. THAT'S NOT -- IT'S SO MUCH BIGGER THAN THAT. THIS IS A POLICY POINT, AND I BELIEVE THAT DAVID YOU'VE STOOD UP BESIDE HIM AND ALIGNED WITH THE VOTES. A LOT OF THINGS TO DISMANTLE OUR HEALTH CARE, NOT STANDING UP FOR EDUCATION IN THIS COUNTRY. THAT'S CONCERNING, CONCERNING BECAUSE WE HAVE PUT OURSELVES IN AN INTERNATIONAL SPHERE WHERE WE'RE KIND OF BEING MADE FUN OF AT THIS POINT AND LOST A LOT OF ALLIES, THAT'S CONCERNING TO ME.

DAVID SCHWEIKERT: ONCE AGAIN, THE FACTS ARE THE FACTS. WE HAVE THE HEALTHIEST ECONOMY RIGHT NOW IN THE WORLD. OUR PRODUCTIVITY GAINS ARE FINALLY STARTING AGAIN. THE REINVESTMENT IN CAPITAL EQUIPMENT, PARTICULARLY IN THIS COMMUNITY IS WONDERFUL AND STUNNING AND ACTUALLY CREATES A FAIRLY BRIGHT FUTURE FOR US. THE OTHER REALITY IS PARTS OF THE PRESIDENT'S TRADE AGENDA, AS YOU NOTICED, MANY OF THE DEMOCRATS IN CONGRESS DON'T OBJECT TO IT BECAUSE IN MANY WAYS IT WAS VERY MUCH WHERE THE DEMOCRAT PLATFORM WAS A COUPLE YEARS AGO. LOOK, CHINA CHEATS, AND I THINK THERE'S A UNIVERSAL UNDERSTANDING OF THE STEALING OF IP, THE STEALING OF THINGS IS UNACCEPTABLE. BUT THERE'S A WAY TO DEAL WITH THEM. AND MY PERSONAL OBJECTION IN REGARDS TO TRADECY WANTED US TO DO A BETTER JOB BUILDING ALLIANCES, PARTICULARLY IN REWRITING MANY OF THE RULES AT THE WTO.

YVONNE SANCHEZ: AND WE'LL GET TO THE ECONOMY AND TO TRADE. YOU'VE MENTIONED THE PRESIDENT'S TWEETS. ARE THERE ANY OTHER AREAS OF THE PRESIDENT'S CONDUCT THAT YOU TAKE ISSUE WITH? AND HAVE YOU DONE ENOUGH AND HAS THE REPUBLICAN PARTY DONE ENOUGH TO VOICE THEIR OBJECTIONS OVER SOME OF THESE MORE TROUBLING AREAS?

DAVID SCHWEIKERT: IN SOME OF THE THINGS WHERE YOU TRY TO FOCUS WHERE YOU HAVE INFLUENCE. MY FOCUS HAS BEEN ON TRADE.THAT'S WHERE YOU HAVE INFLUENCE. AND SOME WAYS IF YOU SPEND YOUR -- SAME WITH WHEN PRESIDENT OBAMA WAS IN OFFICE. I WAS NOT ONE OF THOSE PEOPLE THAT EVERY AFTERNOON HAD TO WRITE A PRESS RELEASE ATTACKING THIS OR CRITICIZING THAT. YOU TRY TO DO A COMBINATION OF RESPECT THE SEPARATION OF POWERS AND THOSE THINGS THAT HELP YOUR COMMUNITY, YOU PUSH FORWARD. THOSE THINGS THAT YOU BELIEVE HURT YOUR STATE AND COMMUNITY, YOU TRY TO STOP OR CHANGE.

TED: YOU ONCE CALLED CRITICISM OF TRUMP NOISE, PRESIDENT TRUMP NOISE, AND YOU CALLED IT FUSSING OVER TRITE, SHINY OBJECTS?

DAVID SCHWEIKERT: I THINK THAT WAS A VERY SPECIFIC COMPLAINT AT THAT MOMENT.

TED: REGARDING PRESIDENT DONALD TRUMP.

DAVID SCHWEIKERT: IT WAS A PARTICULAR QUESTION AT THAT MOMENT. I SOMEWHAT REMEMBER THE QUOTE. IT WAS A QUESTION ABOUT A SPECIFIC THING. BE LITTLE CAREFUL TAKING THAT OUT OF CONTEXT.

TED: I'M NOT TAKING IT OUT OF CONTEXT. YOU MADE THE STATEMENT.

DAVID SCHWEIKERT: YEAH.

TED: YOU BELIEVE PRESIDENT DONALD TRUMP IS FUSSING OVER TRITE SHINY OBJECTS.

DAVID SCHWEIKERT: JUST AS THOSE WHO CRITICIZE THE PREVIOUS PRESIDENT. THAT'S THE PROCESS. IT IS PERFECTLY OKAY, WHEN A REPUBLICAN DOES IT, DEMOCRAT DOES IT, ANALYST DOES IT, THAT'S FINE, BUT ON OCCASION WOULDN'T IT BE WONDERFUL TO HAVE RECOGNITION OF THE THINGS THAT ARE WORKING IN OUR SOCIETY.

TED: DO YOU BELIEVING THE DEMOCRATS TAKE EVERYTHING THE PRESIDENT SAYS AND TWEETS WAY TOO SERIOUSLY AND TAKE IT FAR TOO MUCH AS FAR AS THIS IS A DISASTER FOR THE COUNTRY AND A CONSTITUTIONAL CRISIS?

ANITA MALIK: RIGHT, I THINK IN ANY OTHER TIME OF OUR LIVES WE WOULDN'T HAVE THIS CONVERSATION OF A PRESIDENT TWEETING. I THINK BECAUSE HE IS OUR PRESIDENT, WE NEED TO TAKE EVERYTHING HE SAYS AS A SERIOUS TWEET. AS A SERIOUS ISSUE THAT'S GOING TO AFFECT OUR COUNTRY. WHAT HE IS SAYING CONSTANTLY IS THINGS THAT DIVIDE THIS COUNTRY. IT IS NOT OKAY, AS YOU SAY YOU NEED TO BE WHERE YOU CAN HAVE YOUR MOST INFLUENCE. I WILL TELL YOU AMERICA IS THE PEOPLE OF DISTRICT 6 FEEL YOU HAVE THEIR INFLUENCE EVERYWHERE. WHY? THEY'VE GIVEN YOU THEIR VOICE TO REPRESENT HIM. YOUR INFLUENCE SHOULD BE USED TO STAND UP TO THINGS THAT ARE NOT OKAY. TO STAND UP TO A MAN THAT IS DENIGRATING WOMEN, THAT IS CREATING HATE THROUGHOUT OUR COUNTRY. WHEN HE CREATES -- PASSES A MUSLIM BAN, AND YOU COME ON THE PROGRAM WITH TED AND SAY SHINY OBJECTS, SILLY, RIDICULOUS, PEOPLE ARE HAVING --

DAVID SCHWEIKERT: TREAT ME FAIRLY ON THAT ONE. I WAS ONE OF THOSE THAT MADE IT VERY CLEAR I OBJECTED TO COUNTRY SPECIFIC. I WANTED FORMULAIC ON SECURITY. AND WE HAD MULTIPLE DISCUSSIONS ON THAT. LOOK, YOU CAN RUN A POLITICAL PARTY ON RAGE, YOU CAN RUN AN ELECTION ON RAGE, BUT AT A CERTAIN POINT WHERE IS THE CONVERSATION OF SAYING TAKING A STEP BACKWARDS AND EMBRACING THE GOOD THINGS THAT ARE ACTUALLY HAPPENING IN OUR COMMUNITY? AND THERE BECOMES THE NOISE AND THE MESSAGE. DO YOU SPEND DAY AND NIGHT IN A STATE OF WANTING TO SCREAM AND YELL ABOUT SOMETHING YOU FIND UNCOMFORTABLE OR FIND OUT WHAT'S WORKING IN YOUR COMMUNITY, IN OUR SOCIETY AND HOW TO DO MORE OF THAT?

YVONNE SANCHEZ: WHAT AREAS, IF ELECTED, WHAT AREAS DO YOU THINK YOU COULD FIND COMMON GROUND WITH THE TRUMP ADMINISTRATION AND REPUBLICANS ON TO MOVE THIS COUNTRY AND THE STATE FORWARD?

ANITA MALIK: I THINK HEALTH CARE. I THINK IT'S BEEN SOMETHING THAT THE GOP WANT TO WORK ON, AND I THINK WE JUST HAVEN'T HAD THE CONVERSATION. WE'VE BEEN SO CAUGHT IN THIS DIVIDE POLITICALLY, IF WE HAVE -- PEOPLE CAN CROSS THAT AISLE AND HAVE THE CONVERSATION, THAT'S SOMETHING I WOULD LIKE TO DO. MY BIG CONCERN WITH HEALTH CARE IS WE HAVE TALKED ABOUT REPEAL AND REPLACE, RIGHT? THAT'S WHAT THE IDEA IS. THERE'S NEVER BEEN A SOLUTION, AND THEN WE HAVE THE IDEA OF UNIVERSAL HEALTH CARE. WHAT ARE WE DOING TODAY? WHAT ARE WE DOING TODAY FOR THE MILLIONS OF AMERICANS SUFFERING WITHOUT COVERAGE THAT ARE GOING BANKRUPT? NOTHING. NOTHING. SO THAT'S A BIG AGENDA ITEM FOR ME IS TO PROTECT THAT AND PROTECT PROGRAMS LIKE MEDICARE AND SOCIAL SECURITY, THINGS THAT WE CAN AGREE THAT YOU'VE SAID OR THINGS THAT YOU THINK NEED TO BE CUT BECAUSE THAT'S WHERE THE DEFICIT IN THE DEBT IS HAPPENING. THAT IS NOT THE CASE.

DAVID SCHWEIKERT: AND I'VE NEVER USED THE WORD CUT, BUT WE'RE GOING TO HAVE TO DEAL WITH WHERE WE ARE DEMOGRAPHICALLY. I NEED TO ASK BECAUSE IT'S ONLY FAIR, DO YOU SUPPORT MEDICARE FOR ALL OR NATIONALIZATION OF HEALTH CARE?

ANITA MALIK: I DO.

DAVID SCHWEIKERT: OKAY. BUT AT LEAST YOU'RE HONEST AND FAIR ABOUT THAT. I ACTUALLY HAVE SPENT LOTS OF TIME, AND ONE OF MY HEART BREAKS BECAUSE IF IT WERE A PREVIOUS TIME AND NOT THIS TIME OF THE GREAT DIVIDE IN WASHINGTON, THERE WERE THINGS WE WERE TRYING TO DO. I HAVE A FIXATION ON BUYING DOWN RISK. IF 5% OF OUR POPULATION IN HEALTH CARE IS WELL OVER 50% OF OUR COST, AND IT'S MOSTLY PEOPLE WITH CHRONIC CONDITIONS, HOW DO YOU HELP THOSE WITH CHRONIC CONDITIONS BUT HELP WITH THE COST STRUCTURE THAT ENDS UP RAISING EVERYONE ELSE'S? AND THAT WAS AN IDEA. THAT WASN'T JUST A SCHWEIKERT IDEA, THERE WERE MANY DEMOCRATS WHO ADVOCATED THAT SAME SORT OF RISK -- INVISIBLE RISK POOLS. BUT THE ENVIRONMENT HAD GOTTEN SO TOXIC, WHEN I WAS ABLE TO ATTACH THE AMENDMENT, EVEN MY DEMOCRAT FRIENDS WHO LIKED THE IDEA WOULDN'T STEP UP AND HELP. THERE IS WHERE MS. MALIK MAY BE CORRECT. IF WE CAN GET BEYOND SOME OF THE DIVIDE. THERE ARE SOLUTIONS OUT THERE. THERE IS GOOD NEWS COMING ON THE ACA HERE IN ARIZONA. AS YOU KNOW, WE HAVE ONLY A SINGLE CHOICE AND ARIZONA HAS BEEN THE EPICENTER FOR JUST EXPLOSIVE COSTS FOR INDIVIDUALS AND THAT SMALL GROUPS EVEN THOUGH IT'S LESS THAN 2% OF OUR POPULATION AND YOU'RE ABOUT TO SEE FOR THE FIRST TIME FOUR NEW PROVIDERS, SO FOUR PROVIDEERS IN THE COMMUNITY AND INDIVIDUAL POLICIES GOING DOWN AS MUCH AS 22%.

TED: FOR CRITICS OF THE ACA OF OBAMACARE SAYING COSTS HAVE RISEN EXPONENTIALLY, COSTS HAVE BEEN SHUT DOWN, ONE IS THAT IS NO OPTION. SINGLE PAYER, UNIVERSAL COVERAGE, CALL IT WHAT YOU WILL, HOW IS THAT GOING TO CHANGE AND HELP FOLKS ESPECIALLY WITH PREEXISTING CONDITIONS? BECAUSE IF YOU DON'T HAVE A POOL OF HEALTHY PEOPLE TO HELP THE FOLKS THAT AREN'T HEALTHY, YOU DON'T HAVE A POOL.

ANITA MALIK: THE WAY I LOOK AT GETTING TO A UNIVERSAL SYSTEM, WE START TODAY. I KNOW THERE IS A POLITICAL DIVIDE AND WHAT YOU ASKED ME YVONNE IS HOW COULD YOU WORK TOGETHER? YOU WORK TOWARD THAT. YOU TAKE MEDICARE WHERE IT IS NOW. BRING IN THE ORIGINAL PLAN. LET PEOPLE BUY IN. THAT INCREASES THE WELLNESS IDEA OF THE MARKETPLACE. YOU MAKE FIXES THAT BRING IN MORE PROVIDERS, COMPETE ACROSS STATE LINES WITH A MINIMUM THRESHOLD OF STANDARD OF CARE. YOU BRING EFFICIENCIES TOGETHER. WE HAVE SINGLE PAYER MODELS IN THIS COUNTRY. WE HAVE MEDICARE, WE HAVE CHIP, THE CHILDREN'S INSURANCE PROGRAM. WE HAVE THE VA, BRING THOSE TOGETHER AND GIVE THE NOTION OF HAVING THIS UNIVERSAL SYSTEM. WE DON'T HAVE TO DO IT OVERNIGHT BUT WE NEED TO GET THERE. AND THE COST SAVINGS IF YOU PUT THE INVESTMENT, IN YOU HAVE TO HAVE MONEY TO MAKE MONEY, RIGHT? PUT MONEY IN, IS THERE. IT IS GOING TO TAKE TIME. THERE IS THE IDEA OF THE DUAL PAYER SYSTEM, DEALING WITH WELLNESS AND PREVENTION. THIS COUNTRY IS LACKING.

TED: HER IDEA, YOUR THOUGHTS ON THOSE IDEAS?

DAVID SCHWEIKERT: EVEN LIBERAL ANALYSIS, URBAN INSTITUTE SAID YOU WOULD HAVE TO DOUBLE THE U.S. TAX BURDEN TO BASICALLY DEAL WITH THE CLASSIC MEDICARE FOR ALL. AND REMEMBER, FOR EVERY DOLLAR THAT MEDICARE HAS ACTUALLY COLLECTED IN FICA TAXES, ADDITIONAL $3 OUT OF GENERAL FUND AND THAT'S WHERE POPULATION THAT IS 65 AND ABOVE. THE GREATEST UNFUNDED LIABILITY IN OUR SOCIETY IS ACTUALLY MEDICARE, AND THEN TO BASICALLY -- IT'S AN IRRATIONAL APPROACH.

ANITA MALIK: YOU'RE LETTING PEOPLE BUY IN. REMEMBER THAT.

DAVID SCHWEIKERT: BUT THE COST FOR COVERAGE WOULD BE DRAMATICALLY MORE THAN ANY OF THE INDIVIDUAL AND OTHER TYPES OF POLICIES. THERE ARE -- IF ULTIMATELY OUR GOAL IS UNIVERSAL COVERAGE, NO PREEXISTING CONDITION, GUARANTEED ISSUE, WE'RE AT GUARANTEED ISSUE AND PREEXISTING COVERAGE. NOW ACTUALLY THE LAST THING SOMEWHERE IN THERE IS RISK MITIGATION, AND TURNS OUT THERE ARE REVOLUTIONS HAPPENING THROUGH TECHNOLOGY AND OTHERS THAT MAY GET US TO THE COMMON GOAL. I JUST, MY FEAR IS NATIONALIZED HEALTH CARE IS A HORRIBLE WAY TO MOVE THAT.

TED: FEDERAL GOVERNMENT PAYING MONEY DIRECTLY TO INSURANCE FIRMS AS A WAY OF TRANSITIONING TO SOMETHING DIFFERENT AND BETTER THAN NOW. GOOD IDEA?

DAVID SCHWEIKERT: NO, ACTUALLY IT DIDN'T WORK. AS YOU REMEMBER WE HAD THE RISK CORRIDORS AS PART OF THE ACA. WHEN YOU ACTUALLY ADD IT UP, THE SUBSIDIES TO INSURANCE COMPANIES, THE MONEYS PAID, THE LEVELS OF THE PREMIUMS AND EVERYTHING ELSE, YOU ACTUALLY START TO REALIZE THE ACTUAL COST OF THAT HEALTH CARE DOLLAR WERE DRAMATICALLY HIGHER THAN THE PRIVATE POLICIES PUT OUT OF BUSINESS A COUPLE YEARS EARLIER.

TED: NOT GOING TO WORK?

ANITA MALIK: I THINK, LOOK, THERE IS THIS IDEA THAT WE NEED TO KEEP THIS INSURANCE MARKET IN PLAY AND NOT GO TO NATIONALIZED HEALTH CARE, THAT'S WHERE YOU WANTED TO FOCUS. I KNEW YOU WERE GOING TO USE THE WORD NATIONALIZED, SPEAKING ABOUT, THIS DEMOCRATS WANT TO GO THIS ONE ROUTE. LET'S BE HONEST, HAVE YOU TAKEN A LOT OF MONEY FROM INSURANCE COMPANIES IN THE CAMPAIGN THE LAST YEAR. SO FOR ME THE CONCERN, THE INSURANCE IS A LAYER. AND WE DON'T NEED TO GET RID OF IT COMPLETELY. WE HAVE DUAL PAYER SYSTEM, BUT TO SAY THAT YOU CAN'T DECREASE THE RISK IS NOT OKAY. YOU HAVE TO GIVE PEOPLE A BASELINE INSURANCE PROGRAM. THAT IS MEDICARE. IF THEY HAVE A BASELINE INSURANCE PROGRAM, WE CAN BRING HEALTH AND WELLNESS INTO THE COUNTRY AND PREVENTIVE MEDICINE, AND WE'RE NOT DOING THAT.

DAVID SCHWEIKERT: EVEN THE MOST LIBERAL THINK TANKS HAVE SAID IN THEIR ANALYSIS WITH THE MAP. THE GOALS ARE LAUDABLE, AND LOOK, I'M ONE OF THOSE WHO'S INCREDIBLY OPTIMISTIC. I BELIEVE THERE'S A REVOLUTION ON THE CUFF. AS YOU SEE, THE HHS SECRETARY IS ABOUT TO ALLOW ENGINEERING OF GENERIC DRUGS. SOME OF THE BONUS SYSTEMS, SOME OF THE REBATE SYSTEM WITHIN PHARMACEUTICALS IS ABOUT TO -- SO THERE'S ACTUALLY NEAT CHANGES THAT I'M HOPEFUL BOTH REPUBLICANS AND DEMOCRATS, BECAUSE IT'S SOMETHING WE'VE ALL BEEN ASKING FOR IS TO CHANGE THE BAD INCENTIVES.

ANITA MALIK: CAN I DO A FOLLOW-UP ON THAT? ARE YOU OKAY WITH MEDICARE BEING ABLE TO NEGOTIATE FOR PHARMACEUTICALS, PRESCRIPTION DRUGS?

DAVID SCHWEIKERT: I AM, BUT IT'S WITHIN THE MECHANISMS OF YOU'RE GOING TO HAVE TO ACTUALLY DEAL WITH THE REBATE SYSTEMS WHERE THOSE WHO HAVE BEEN ACTUALLY COMING IN THE BACK DOOR.

ANITA MALIK: REBATES ARE PART D, OF COURSE, BUT I'M TALKING ABOUT GENERAL.

DAVID SCHWEIKERT: THERE IS OTHER TYPES THAT CREATE DISTORTIONS. I'M ONE OF THOSE, I REALLY, REALLY WANT TO SEE VISIBILITY IN PRICING AND ACTUALLY I KNOW IT'S A BIT OF AN OUTLIER BUT FOR A LONG TIME I'M A FAN OF REIMPORTATION OF INDUSTRIALIZED COUNTRIES ON GENERICS FOR THAT COMPETITION.

YVONNE SANCHEZ: DOES THE U.S. HAVE A MORAL RESPONSIBILITY TO PROVIDE AFFORDABLE HEALTH CARE FOR CITIZENS?

DAVID SCHWEIKERT: I ACTUALLY BELIEVE SO, AND ACTUALLY THAT'S WHY YOU HAVE PROGRAMS LIKE CHIP IN ARIZONA. I DID BUDGETS FOR ACCESS FOR A SHORT TIME. AND I THINK ACTUALLY WHEN YOU THINK ABOUT IT, WHAT IS IT 20% OF OUR STATE'S POPULATION IS ON THE ARIZONA HEALTH CARE COST CONTAINMENT SYSTEM AND IT'S BEEN A FAIRLY HEALTHY MODEL. THERE IS AN OPPORTUNITY TO USE ACCESS WHICH IS FUNCTIONING BUYING AN HMO POLICY FOR FOLKS OF LOWER INCOME AND USING THAT AS A MECHANISM FOR RISK MITIGATION.

YVONNE SANCHEZ: ANITA?

ANITA MALIK: DEFINITELY SOMETHING WE NEED TO DO MORALLY. TO ME HEALTH CARE IS A RIGHT, AND I THINK TO CONSTANTLY SAY THAT WE NEED TO BRING IN -- INSURANCE COMPANIES LOOK AT RISK AND THE NUMBERS, I AGREE WITH YOU. WE ARE DATA PEOPLE, LIKE TO TALK ABOUT THE NUMBERS, BUT THE FUNDAMENTAL ISSUE IS WE'RE NOT MOVING IN THAT DIRECTION. WE'RE TRYING TO ALWAYS LOOK AT THIS FROM A POLITICAL LENSE. AND THAT'S NOT OK-IT'S NOT A POLITICAL TOOL TO PLAY LEVERAGE WITH. THAT'S WHAT MY CONCERN IS. I'M SAYING THIS BECAUSE YOU VOTED FOR A BILL THAT WOULD TAKE $880 MILLION AWAY FROM MEDICAID. IF YOU BELIEVE IT'S OUR MORAL OBLIGATION, YOU WOULDN'T HAVE DONE THAT.

DAVID SCHWEIKERT: THAT ISN'T HOW IT WORKED. IT WOULD TAKE A WHILE TO WALK THROUGH IT.

ANITA MALIK: AGAIN WITH THE CONDESCENSION. EXPLAIN, I'M SURE WE HAVE A COUPLE MINUTES TO HEAR ABOUT IT.

DAVIS SCHWEIKERT: THE NEAT THING IS WE'RE HAVING THIS CONVERSATION. ON THE MEDICAID MECHANISMS, YOU HAD ACTUALLY DONE EXPANSION, NOT EXPANSION. ARIZONA WAS AN EXPANSION STATE SO THERE WAS A FORMULA THAT WAS GOING TO ALLOW STATES TO DO MUCH MORE CREATIVE THINGS WITH A BLOCK GRANT AS OUR OWN GOVERNOR AND OTHERS AND DEMOCRAT STATES WERE ASKING FOR THE ABILITY TO MANAGE IN A MORE CREATIVE FASHION THAN A BUREAUCRATIC CONTROLLED FASHION. THE MODEL IN OVER A DECADE, HAD HUGE SAVINGS.

YVONNE SANCHEZ: FOR PEOPLE IN THE MIDDLE CLASS, PEOPLE WHO MIGHT NOT QUALIFY FOR THOSE TYPES OF PROGRAMS. HEALTH CARE IS OUT OF REACH FOR MANY OF THOSE. AND I THINK THESE ARE THE PEOPLE WHO OFTENTIMES ARE LEFT BEHIND IN THIS CONVERSATION AND THE PEOPLE YOU SEEM TO BE TALKING ABOUT.

ANITA MALIK: YES, FOR SURE. YOU LOOK AT OUR DISTRICT, PEOPLE WANT TO TALK ABOUT HOW DISTRICT 6 IS AFFLUENT, WEALTHY. THE MEDIAN INCOME IS ABOUT $60,000, A LITTLE LESS. 18% OF 18-YEAR-OLDS IN OUR DISTRICT, UNDER 18-YEAR-OLDS LIVE IN POVERTY. THERE ARE PEOPLE THAT HAVE A NEED FOR THESE RESOURCES. WHEN WE CONTINUE TO SEE VOTES THAT YOU ARE MAKING THAT ARE ALIGNING WITH THE TRUMP AGENDA THAT ARE CUTTING THESE THINGS AND CUTTING PREIST ANDING CONDITIONS, AND I KNOW YOU TRIED TO PUT AN AMENDMENT AND RISK POOLS BUT VOTED FOR SOMETHING THAT GIVES THE STATES THE OPTION TO TAKE THE PREEXISTING CONDITIONS AWAY.

DAVID SCHWEIKERT: IT DIDN'T ACTUALLY DO THAT. YOU HAD TO FILE A SERIES OF PLANS TO DEMONSTRATE, AND REMEMBER THERE IS LINE IN THERE THAT MADE IT CLEAR, YOU COULD NOT DO ANYTHING IS TO LESSEN AVAILABILITY AND COVERAGE, BUT SOMEHOW WE FORGET THAT LINE WHICH IS CRITICAL, AND I DON'T THINK YOU CAN FIND A SINGLE VOTE I'VE EVER MADE NOT PROTECTING THOSE CHILDREN. I HAVE A FIXATION ON -- I WORKED HARD FOR THE CONTINUATION OF CHIP AND TO GET IT SO IT STOPPED BEING A YO-YO AND A POLITICAL TOOL AND THAT'S ONE OF MY ACCOMPLISHMENTS.

TED: DID YOU DO EVERYTHING YOU COULD HAVE DONE TO HELP THE AFFORDABLE CARE ACT AS OPPOSED TO FIGHT THE AFFORDABLE CARE ACT?

DAVID SCHWEIKERT: THERE WERE STRUCTURAL DESIGNS THAT DIDN'T MAKE SENSE. WHEN YOU WALK THROUGH THE RISK POOLS, THE SUBSIDIES TO THE INSURANCE COMPANIES, THE VERY ACA END UP BECOMING INSURANCE COMPANY BAILOUT DESIGN. I'LL DO THIS QUICKLY. WHEN THE PRICES SHOT UP, YOU ACTUALLY HAD WHOLE LOT OF OUR POPULATION THAT HAD BEEN THERE IN THE INDIVIDUAL SMALL GROUP MARKET THAT PRICES WERE SO HIGH, THEY DROPPED OUT AND ENDED UP IN THIS RATCHETING EFFECT WHERE YOU HAD THIS, IF YOU WERE A HIGH USER, SICK OR CHRONIC, YOU WERE STAYING IN, AND HEALTHY POPULATION WAS LEAVINGMENT MY FIXATION ON THE ACA IS HOW COULD WE LOWER THE PRICE FOR THAT YOUNGER HEALTHIER POPULATION TO PARTICIPATE AND LOWER THE PRICE FOR EVERYONE.

TED: DO YOU THINK REPRESENTATIVE SCHWEIKERT AND THE REPUBLICANS IN GENERAL DID ALL THEY COULD TO HELP THE AFFORDABLE CARE ACT?

ANITA MALIK: NO. IN BUISNESS AND TECH-WE LAUNCHED THEM INTO THE MARKET, WE KNOW THEY'RE GOING TO HAVE BUGS. THINGS GO WRONG. THE iPHONE USED TO BE A BRICK, YOU PUT IT IN THE MARKET AND PEOPLE TEST. THAT IS WHAT YOU CAN EXPECT FROM A HUGE HEALTH CARE PLAN LIKE THE ACA THAT WAS DUMPED ONTO THE COUNTRY. THERE'S GOING TO BE PROBLEMS. YOU TURNED YOUR BACK ON IT INSTEAD OF WORKING TOWARD A SOLUTION, FIXING THE GAPS, THE HOLES, THE ANSWER IS NO.

DAVID SCHWEIKERT: THE iPHONE WASN'T A BRICK AND WASN'T DUMPED ON. THAT'S JUST NOT --

ANITA MALIK: OPINION.

DAVID SCHWEIKERT: THAT'S JUST NOT REALITY. I SPENT THE LAST COUPLE YEARS BEING BASICALLY THE ADVOCATE FOR THE RISK MITIGATION BECAUSE ONCE AGAIN IF 5% OF OUR POPULATION WITH CHRONIC ILLNESS IS WELL OVER 50% OF OUR COST, TURNS OUT THAT MAY BE THE ELEGANT SOLUTION, WE CAN HELP THAT POPULATION, WE CAN LOWER EVERYONE'S. THESE ARE FOR PEOPLE WHO HAVE EMPLOYER-BASED HEALTH CARE TO THE INDIVIDUAL BUYING IN THE INDIVIDUAL MARKET. THERE IS A SOLUTION AND IT'S NOT PARTISAN. IT'S BASICALLY A BUNCH OF TABLES WITH MATH. AND I THINK THERE'S A WAY TO GET THERE. BUT MY FEAR IS THE ANGST HAS BLINDED SO MANY PEOPLE TO SIT DOWN AND SAY HOW DO WE GET THERE.

YVONNE SANCHEZ: CONGRESSMAN, THE ECONOMY IS OBVIOUSLY DOING A LOT BETTER. YOUR PARTY, YOU SAY IT IS IN PART BECAUSE OF TAX CUTS. YOU SAID THE TAX CUTS WOULD HELP LONG TERM. THIS WILL LAST?

DAVID SCHWEIKERT: I ACTUALLY BELIEVE SO, AND LOOK, I HAD THE BLESSING OF TWO WEEKS AGO SPENDING FIVE MINUTES WITH THE FEDERAL RESERVE CHAIRMAN IN MY OFFICE. A REALLY DETAILED CONVERSATION OF SAYING, WE HAVE NOT HAD OUT OF MEAN INFLATION SINCE 1994. THE SCALE OF ECONOMIC ACTIVITY IN THE COUNTRY IN THE LAST NINE MONTHS HAS FAR EXCEEDED EVERYTHING WE GUESSED AND MODELED. AND HIS COMMENT WAS HE SEES NOTHING, NOTHINGS ON THE HORIZON TO END THE GROWTH CYCLE? THAT'S COMING FROM THE FEDERAL RESERVE CHAIRMAN. DO YOU REMEMBER FROM THE TAX REFORM, WE ONLY NEEDED .4% GROWTH OVER THIS DECADE TO PAY FOR IT, AND WE WERE SCHEDULED TO BE AT .18% GDP GROWTH FOR THE NEXT TEN YEARS SO WE WERE IN THIS GROWTH RECESSION. AND TODAY THE FEDERAL RESERVE HAS US AT 4.4. THERE IS SOMETHING WONDERFUL HAPPENING. I THINK WHOEVER IS IN WASHINGTON OR IS IN PUBLIC POLICY, WE HAVE A SOCIAL MORAL OBLIGATION TO KEEP THIS GROWTH CYCLE GOING.

TED: DO WE HAVE A SOCIAL AND MORAL OBLIGATION TO LOOK AT THE COUNTRY'S DEBT AND SOMEWHERE BLAMING THE TAX CUT FOR THE EXPONENTIAL INCREASE IN THE DEBT?

DAVID SCHWEIKERT: YOU HAVE TO BREAK DOWN THE MATH. OVER THE LAST TEN YEARS, 72% OF ALL SPENDING INCREASE WERE FUNCTIONING TWO PROGRAMS, SOCIAL SECURITY AND MEDICARE. NOW THAT YOU HAVE TAX REFORM, IF WE CAN KEEP UP THE ECONOMIC EXPANSION, THE DEBT TO GDP NUMBER LOOKS LIKE WE CAN FLAT LINE IT, BUT THE FACT OF THE MATTER IS WE HAVE THE DEMOGRAPHIC ISSUE OF OUR SOCIETY. WE'RE GOING TO HAVE TO DO SOMETHING HOLISTIC, IT'S GOING TO BE IMMIGRATION, TRADE, TECHNOLOGY.

TED: YOU ARE NOT A PROPONENT OF DEFICIT SPENDING THEN. THAT'S WHAT I'M HEARING FROM REPUBLICANS.

DAVID SCHWEIKERT: THE FACT OF THE MATTER IS THERE'S ALMOST NO MATHEMATICAL WAY TO WAKE UP TOMORROW WITH WHERE WE ARE IN THE AGING OF OUR POPULATION, SO IT'S JUST MATH AND THE DEMOGRAPHICS AND THE FACT OF THE MATTER YOU END UP IN WASHINGTON, YOU FIND OUT YOU WORK IN A MATH-FREE ZONE. HOW DO WE ACTUALLY AS A SOCIETY MAKE IT THROUGH BABY BOOM DEMOGRAPHIC.

TED: THE MATH SAYS REGARDLESS OF TAX CUTS, THIS DEBT, THE DEFICITS, THEY'LL BE THERE AND NOTHING YOU CAN DO ABOUT IT BECAUSE 2+ 2 EQUALS 4.

ANITA MALIK: RIGHT, CREATE TAX CUTS THAT WERE NOT NEEDED TO FUEL THE ECONOMY. NOT THE SOURCE OF WHAT'S HAPPENED WITH THE ECONOMY. WE'VE BEEN BUILDING OUT OF RECESSION FOR TEN YEARS NOW. THIS DID NOT HAPPEN BECAUSE OF THE TAX CUTS, AND THE ECONOMY IS NOT DOING GOOD FOR EVERYONE, THE ECONOMY IS DOING GOOD FOR A CERTAIN CLASS OF PEOPLE WHO PARTICIPATE IN THE STOCK MARKET. THE AVERAGE AMERICAN DOESN'T HAVE THE FUNDS RIGHT NOW TO PARTICIPATE IN THE STOCK MARKET.

DAVID SCHWEIKERT: PLEASE, I'LL LET YOU FINISH AND DON'T INTERRUPT.

ANITA MALIK: I LOOK THE COST OF LIVING. IF WE HAVE LITTLE SPIKES, BONUSES HERE AND THERE AND SEEN BONUS INCOME PER MAYBE THE TAX BREAKS HAS GONE UP MORE SIGNIFICANTLY THAN WAGES. AN EASY BAND AID, WAY TO SAY HERE'S A LITTLE MONEY, GIVE YOU EXTRA BONUSES. FINE. THOSE THINGS ARE NOT LONG-TERM. COST OF EDUCATION, THE COST OF HEALTH CARE. THE FACT WE DON'T HAVE EQUAL PAY IN THIS COUNTRY, THAT IS A CRIPPLING ECONOMIC ISSUE FOR FAMILIES, ALL OF IT, YOU ADD IT ALTOGETHER AND REALIZE THAT'S THE BURD WENT ECONOMY. AND THAT'S AFFECTING THE MAJORITY OF AMERICANS.

DAVID SCHWEIKERT: ONCE AGAIN, I APPRECIATE YOUR PASSION, BUT YOUR MATH IS WRONG.

ANITA MALIK: I DIDN'T ACTUALLY SAY ANY MATH.

DAVID SCHWEIKERT: NO, NO, YOU DID. BECAUSE IF SOMEONE RIGHT NOW WILL GO ONTO THE BUREAU OF LABOR STATISTICS WEBSITE, TAKE A LOOK AT THE POINT -- THE 1.4% GROWTH IN INCOME. THAT'S LESS INFLATION, AND IT'S MOSTLY, IF YOU LOOK AT IT, THAT'S ACTUALLY MOST IN THE WORKING MIDDLE CLASS. BLUE COLLAR, AND ACTUALLY THE BIGGEST SPIKE IN INCOME ARE THOSE WHO DON'T HAVE HIGH SCHOOL EDUCATIONS. FACT OF THE MATTER IS THERE'S SOMETHING AMAZING HAPPENING RIGHT NOW INSIDE THE ECONOMY. I ABSOLUTELY AGREE AND I'M A SPONSOR ALSO ON A PIECE OF LEGISLATION FOR EQUAL PAY ENFORCEMENT. I THINK THAT'S ONLY FAIR. WE HAVE THE LAWS, WE NOW NEED TO ACTUALLY ENFORCE THEM, BUT WE'RE ONLY NINE MONTHS INTO THIS ECONOMIC RENAISSANCE. WHAT DO WE DO POLICY WISE TO KEEP IT GOING AS LONG AS POSSIBLE?

YVONNE SANCHEZ: LOWER INCOME AND THE MIDDLE CLASS, OBVIOUSLY, YOUR ARGUMENT IS THEY ARE NOT FEELING THE EFFECTS OF THIS, SO-CALLED RENAISSANCE.

ANITA MALIK: NO.

YVONNE SANCHEZ: HOW DO YOU MAKE IT MORE FAIR? HOW DO YOU HELP THEM FEEL THAT BENEFIT?

ANITA MALIK: THE AVERAGE PERSON IS GETTING MAYBE $20 HERE OR THERE FROM THE TAX CUT. IF THEY'RE GETTING ANYTHING AT ALL. THE AVERAGE PERSON IS NOT FEELING THAT. I THINK YOUR PARTY MADE GREAT REFERENCES TO COSTCO THAT YOU THINK WE WANT TO PAY FOR. THE WAY TO MAKE IT FAIR IS ADDRESS THE COSTS, AFFECTING THIS NATION SUCH AS HEALTH CARE, SUCH AS EDUCATION. HAVING AN ENTIRE GENERATION STRAPPED WITH COLLEGE DEBT THAT WE'RE NOT LETTING THEM REFINANCE THAT AS A FINANCIAL TOOL IS UNACCEPTABLE. SO MANY PLACES WHERE OUR MONEY, OUR DAY TO DAY PAYCHECK IS STRETCHED. THAT'S WHAT GOT ME INTO THE RACE, YOU LOOK AT THE IDEA OF THE AMERICAN DREAM, THAT IDEA IS YOU CAN DO SOMETHING FOR THE NEXT GENERATION, FOR KIDS.

TED: I THINK REPRESENTATIVE SCHWEIKERT SAID ON A NUMBER OF OCCASIONS NOW WITH THE TAX CUT THERE IS SOMETHING HAPPENING WITH THE MIDDLE CLASS.

ANITA MALIK: HE'S SAYING THAT INCOME HAS GONE UP AT THE LOWEST LEVELS. IS IT ENOUGH TO COMPETE WITH THE COST OF LIVING? NO.

DAVID SCHWEIKERT: NO, NO, NO, NO, THOSE NUMBERS ARE STRIPPED OUT OF INFLATION. OKAY, COUPLE THINGS, FIRST OFF ON THE FUNCTIONAL NATIONALIZATION OF STUDENT DEBT HAPPENED UNDER THE LAST TIME THE DEMOCRATS CONTROLLED THE BODY.

ANITA MALIK: I'M NOT RUNNING AGAINST THE PAST. I'M RUNNING AGAINST NOW AND WANT TO KNOW WHAT YOU WILL DO ABOUT IT NOW.

DAVID SCHWEIKERT: PLEASE LET ME FINISH. THOSE OF US IN THE WAYS AND MEANS COMMITTEE ARE WORKING ONNED WHYS ON HOW TO USE 529 RESOURCES TO HELP US ALL. I STILL HAVE STUDENT DEBT FROM GRAD SCHOOL. I UNDERSTAND THIS. THE FACT OF THE MATTER IS IF YOU ACTUALLY LOOK AT WHAT'S GOING ON IN OUR COMMUNITY, THIS HAS BEEN SOME OF THE MOST OPTIMISTIC AND THE DATA ACTUALLY SAYS OPTIMISM FROM THOSE WHO ARE WEALTHY HIGH-INCOME EARNERS ALL THE WAY DOWN IS THE HIGHEST IT'S BEEN IN MY LIFETIME.

ANITA MALIK: YOU CAN KEEP REFERENCING DATA --

DAVID SCHWEIKERT: BUT YOU CAN'T HAVE IT BOTH WAYS, YOU CAN'T BAD MOUTH THE ECONOMY AND SEE THE SURVEY AND SAY ALSO OUR PUBLIC IS THE MOST OPTIMISTIC THEY'VE BEEN IN MY LIFETIME.

ANITA MALIK: RIGHT, HOWEVER, HAVE YOU PEOPLE LIVING IN YOUR DISTRICT THAT HAVE SMALL BUSINESSES THAT ARE VERY CONCERNED ABOUT THEIR FUTURE BECAUSE OF THE TARIFFS.

DAVID SCHWEIKERT: AND I DO AGREE WITH YOU ON THE TARIFFS.

ANITA MALIK: AND HEALTH CARE. THOSE FACTORS ARE THERE REGARDLESS WHAT YOU WANT TO LOOK AT WITH THE ECONOMY AND THE STOCK MARKET. YES, IT'S BOOMING. WE'VE BEEN HERE TEN YEARS AGO WITH THE RECESSION. AMAZING AMOUNT WEALTH TRAVELING THROUGH THIS COUNTRY AND WITH THE HOUSING INDUSTRY AND PEOPLE WERE CRIPPLING A DIFFERENT CLASS OF PEOPLE.

DAVID SCHWEIKERT: YOU'RE ACTUALLY MAKING A GOOD POINT THERE, HAD A WEALTH CONCENTRATION FROM HOUSING AND REAL ESTATE. THE ELEGANT THING HAPPENING RIGHT NOW IS IT'S ACROSS THE BOARD. IF YOU SEE WITH THE ADMINISTRATIVE, SOME THINGS WE'VE DONE POLICYWISE ON ACA PRICING THAT'S COMING IN, IT'S GOING TO BE FLAT OR GOING DOWN, AVAILABILITY IS GOING UP. WE'VE MADE PROGRESS THERE. THE TARIFFS, YOU AND I ABSOLUTELY AGREE AND HOPING WE CAN MOVE THE BALL ON THAT.

YVONNE SANCHEZ: I'M GOING TO INTERRUPT HERE, WE ARE RUNNING OUT OF TIME. WHERE ARE YOU ON THE BORDER WALL?

DAVID SCHWEIKERT: I'M ACTUALLY A FAN OF BORDER SECURITY, BUT IN AN URBAN AREAS AND POPULATED AREAS, ABSOLUTELY MUST HAVE A PHYSICAL BARRIER. BEING SOMEONE WHO HAS BACKPACKED THE CHIRAKAWAS, YOU ARE NOT BUILDING A WALL UP TO THE CHIRAKAWAS. THERE'S AREAS WHERE ITS GOING TO HAVE TO BE TECHNOLOGY.

YVONNE SANCHEZ: NO CONTINUOUS BORDER WALL?

DAVID SCHWEIKERT: IT WOULD BE PHYSICALLY IMPOSSIBLE.

YVONNE SANCHEZ: ANITA?

ANITA MALIK: I'M DEFINITELY AGAINST THE WALL. I'M SURPRISED TO SEE THAT'S YOUR ANSWER. YOU DID FILM AN AD THAT PUTS YOU RIGHT THERE WITH A WALL.

DAVID SCHWEIKERT: IN A POPULATED AREA. WE HAVE A PROBLEM IN AREAS WHERE SOMEONE IS ABLE TO MAKE IT INTO NOGALES, ALL OF A SUDDEN THE IMMIGRATION RULES CHANGE OF BEING ABLE TO IDENTIFY THAT INDIVIDUAL.

YVONNE SANCHEZ: VERY QUICKLY. WHERE DO YOU STAND ON PRESIDENT DONALD TRUMP'S POLICY OF SEPARATING CHILDREN FROM THEIR PARENTS.

DAVID SCHWEIKERT: ABSOLUTELY OPPOSED IT. I THINK I WAS ONE OF THE VERY FIRST REPUBLICANS TO COME OUT AND ASK FOR IT TO BE STOPPED.

YVONNE SANCHEZ: ANITA?

ANITA MALIK: AS YOUR CONSTITUENT, YOU DID SAY SOMETHING BUT YOU HAD A CONDITIONAL STATEMENT. YOU SAID I WOULD NEVER SEE KIDS TAKEN AWAY FROM PARENTS, BUT AND THEY CAN'T COME IN AND THINK IT'S OKAY TO COME. IN IT WAS A FEAR TACTIC. YOU DID SAY. THAT AS YOUR CONSTITUENT I WAS ALARMED AND COMPLETELY AGAINST THE SEPARATION OF FAMILIES. WE BOTH HAVE THREE-YEAR-OLDS. YOU CAN PICTURE THAT.

DAVID SCHWEIKERT: ACTUALLY AT SOME POINT WHEN THIS IS ALL OVER, WE'LL DO A PLAY DATE.

ANITA MALIK: SURE.

DAVID SCHWEIKERT: LOOK, I'M SORRY YOU OBJECTED TO THE --

ANITA MALIK: YOU CAN'T PUT A CONDITIONAL STATEMENT TO CHILDREN AND THEIR PARENTIS.

DAVID SCHWEIKERT: AND I OPPOSED IT AND IT WAS VERY PUBLIC AND I WAS QUICK ABOUT THAT.

ANITA MALIK: THERE IS ALWAYS A STATEMENT.

DAVID SCHWEIKERT: THE VAST MAJORITY OF CHILDREN, AND I WEPT DOWN THERE, REMEMBER I WENT DOWN THERE. CHILDREN THAT DIDN'T HAVE FAMILIES. THEY WERE BASICALLY BEING HANDED A CARD TO READ AND BEING ABANDONED AT THE BORDER CROSSING.

TED: BUT THOSE TECHNICALLY AREN'T SEPARATED FROM FAMILIES.

DAVID SCHWEIKERT: YOU HAVE TO SEE IT IN CONTEXT, MANY OF THOSE ENDED UP IN THE SAME HOUSING ISSUES.

TED: GOT TO STOP RIGHT THERE. VERY GOOD DEBATE, CLOSING STATEMENTS, GOING IN REVERSE ORDER OF OPENING REMARKS, WE START WITH ANITA MALIK.

ANITA MALIK: THANK YOU FOR JOINING US, THANK YOU, OUR HOSTS AND THANK YOU, MR. SCHWEIKERT FOR JOINING ME AND HAVING THIS CONVERSATION. MY OPPONENT IS NEGATIVE ATTACKS AND NAME CALLING AND NEGATIVE ATTACKS, I'D LIKE TO SEE VISION, NOT DIVISION IN THIS COUNTRY. RUNNING ON IDEAS THAT WILL BRING US TO A NEW PLACE WHERE WE HAVE TRUE ECONOMIC EQUALITY WHERE OUR KIDS CAN GO TO SCHOOL AND FEEL SAFE BECAUSE POLITICIANS ARE NOT BOUGHT BY SPECIAL INTERESTS AND CORPORATE INTERESTS. HERE TO KEEP ALL OUR FAMILIES TOGETHER, NOT JUST THOSE AT BORDER BUT OUR FAMILIES IN DISTRICT 6 AS WELL, TO TALK ABOUT THE OPIOID CRISIS, TO TALK ABOUT WHY WE DON'T HAVE HEALTH CARE AND WHY WE'RE DYING FROM THAT? TO BRING PREVENTIVE CARE IN THIS MARKET. THIS IS ABOUT OUR FAMILIES TO NOT ONLY SURVIVE PAYCHECK TO PAYCHECK BUT WE CAN THRIVE. I HOPE TO EARN YOUR VOTE.

TED: ALL RIGHT.

YVONNE SANCHEZ: AND NOW CLOSING STATEMENT FROM REPRESENTATIVE DAVID SCHWEIKERT.

DAVID SCHWEIKERT: I'M SAD FOR THE NEGATIVITY. THERE'S GOOD THINGS HAPPENING IN THE SOCIETY RIGHT NOW. IF YOU LOOK AT THE EMPLOYMENT MARKET HOW FAR WE'VE COME. HOW MANY BROTHERS AND SISTERS WHO HAD A ROUGH DECADE WITH THE GROWTH RECESSION ARE NOW BACK SEEING THEIR HOME VALUES, SAVINGS AND NOW THEIR INCOMES-GROWING. THERE ARE SOLUTIONS WHETHER IT BE IN HEALTH CARE AND THE WILLINGNESS TO ADOPT TECHNOLOGY, TO ADOPT METHODS OF WE CALL THEM DIGITALCEUTICALS IN MY OFFICE, TO EMBRACE CREATIVITY. I BELIEVE I'VE BEEN VERY, VERY BLESSED TO HOLD THIS JOB, AND WHEN I LEAVE, I'M HOPING MY SUCCESSES I'VE MADE MY COUNTRY, MY COMMUNITY BETTER AND MADE THE WORLD BETTER FOR MY THREE-YEAR-OLD. THERE'S GOOD THINGS HAPPENING. I JUST NEED TO HAVE MORE OF IT CONTINUE.

TED: ALL RIGHT, THANK YOU VERY MUCH. YOU'VE BEEN WATCHING "ARIZONA HORIZON"'S DEBATE FOR A CONGRESSIONAL DISTRICT 6 BROUGHT TO YOU BY ARIZONA PBS AND THE ARIZONA REPUBLIC.

YVONNE SANCHEZ: THANKS TO THE CANDIDATES FOR THEIR PARTICIPATION AND THANK YOU SO MUCH FOR WATCHING. I'M YVONNE WINGETT SANCHEZ.

TED: AND I'M TED SIMONS, TUNE IN MONDAY FOR GOVERNOR'S DEBATE, THAT'S ON "ARIZONA HORIZON". THANK YOU FOR JOINING US TONIGHT. YOU HAVE A GREAT EVENING. . ANNOUNCER: "ARIZONA HORIZON" IS MADE POSSIBLE WITH THE SUPPORT OF --

In this segment:
Republican U.S. Representative David Schweikert and Democrat Anita Malik
SPOTLIGHT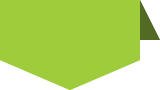 STAY in touch
with
azpbs.
org
!
Subscribe to Arizona PBS Newsletters: