Legendary documentary maker Ken Burns has turned his lens toward the story of the Mayo Clinic, a world-class medical institution founded by a group of nuns and a country doctor in 1883. We hear from brothers Chris and Erik Ewers, who are partnering with Burns to produce the two-hour documentary, "The Mayo Clinic: Faith, Hope and Science."
Transcript:
TED: GOOD EVENING AND WELCOME TO "ARIZONA HORIZON." I'M TED SIMONS. KEN BURNS IS RENOUNCED FOR PRODUCING AWARD-WINNING DOCUMENTARIES THAT BRING AMERICAN HISTORY TO LIFE. HIS LATEST EFFORT LOOKS AT THE STORY OF THE MAYO CLINIC, A WORLD CLASS MEDICAL INSTITUTION FOUNDED BACK IN 1883 BY A COUNTRY DOCTOR AND A GROUP OF NUNS. HERE IS A CLIP FROM THE FILM.

DOCUMENTARY: MORE THAN 20 PEOPLE DIED IN THE TORNADO THAT SWEPT THROUGH ROCHESTER THAT DAY, AND DOZENS MORE WERE INJURED THIS THE SISTERS OF ST. FRANCIS HAD DONE WHAT THEY COULD TO HELP. BUT AFTERWARDS MOTHER ALFRED KNEW THEY COULD HAVE DONE MORE. THEN SHE HAD HER VISION OF BUILDING A HOSPITAL, A PLACE, SHE INSISTED THAT WOULD BE OPEN TO ALL SICK PERSONS. MOTHER ALFRED WAS A 53-YEAR-OLD NUN WHO BELIEVED THAT THE CAUSE OF SUFFERING HUMANITY KNOWS NO RELIGION. DR. MAYO WAS A 64-YEAR-OLD AGNOSTIC, WHO A NEWSPAPERMAN REMEMBERED DEFENDED DARWIN BY THE HOUR. BOTH WERE STUBBORN AND DRIVEN BY A DESIRE TO SERVE. MAYO WAS CERTAIN MOTHER ALFRED WOULD BE UNABLE TO RAISE THE MONEY. SHE COULD BUY THE LAND SHE WANTED JUST WEST OF TOWN FOR $2,000, BUT THE BUILDING WOULD COST AT LEAST $40,000. BUT IF SHE DID SUCCEED, HE RELUCTANTLY AGREED TO LEAD ITS MEDICAL STAFF AND PERFORM ALL OF HIS SURGERIES THERE, WHILE STILL RUNNING HIS PRACTICE DOWNTOWN. HE THOUGHT THERE IS NO WAY THEY ARE GOING TO RAISE $40,000. AND SHE WAS CONVINCED, SHE KNEW THE SISTERS WOULD RAISE THAT MONEY, AND SHE WOULD HOLD HIM TOO THAT. THEY SHOOK ON IT.

TED: THAT IS FROM THE DOCUMENTARY, "THE MAYO CLINIC: FAITH, HOPE AND SCIENCE." AND JOINING US NOW IS KEN BURNS, WHO SERVED AS THE CODIRECTER AND EXECUTIVE PRODUCER OF THE FILM AND CHRIS EWERS WHO WORKED ON A NUMBER OF KEN BURNS'S DOCUMENTARY INCLUDING THE VIETNAM MINI-SERIES, AND CODIRECTED THIS FILM WITH HIS BROTHER ERIK EWERS, WHO HAS WORKED WITH KEN BURNS FOR ALMOST 30 YEARS IN A VARIETY OF ROLES INCLUDING EDITOR, DIRECTOR AND PRODUCER. THANK YOU ALL FOR BEING HERE. IT'S GOOD TO HAVE YOU ALL HERE. THE BAND IS BACK IN DOWN, HUH? MAYO CLINIC THIS IS A REMARKABLE STORY. CONGRATULATIONS ON THIS. AT ITS HEART IT SOUNDS LIKE THE STORY OF COLLABORATION.

KEN BURNS: THAT'S EXACTLY RIGHT. AND IM GLAD YOU SAW THAT INSTANTANIOUSLY. WE SEE THIS AND WE SORT OF TALK ABOUT IT IN GENERAL SENSES, THIS QUINTESSENTIAL AMERICAN STORY, AND IT IS, AND IT HAS THIS IMPROBABLE ORIGIN STORY, AND EVENTUALLY THEY CREATE WHAT EVERYONE AGREES IS THE BEST HOSPITAL ON EARTH, AND HOW THEY DO THAT, THOUGH, IS INTERESTING, AND IT SWIMS AGAINST THE CURRENT OF OUR TRADITIONAL SENSE OF THE MARKETPLACE, HOW HEALTHCARE, AND ONE OF THE THINGS THAT IS CENTRAL TO IT, IS THAT THE DOCTORS ARE ON SALARY, WHICH FOSTERS A CLIMATE OF COLLABORATION AND OF WORKING TOGETHER, SO AS INDIVIDUAL FILMMAKERS WE MAY BE OKAY, BUT WORKING TOGETHER, WE'RE A LOT BETTER, AND IF YOU EXPAND THAT TO LIFE AND DEATH SITUATIONS AS THE MAYO CLINIC DID FOR ALMOST 150 YEARS, YOU HAVE THE RECIPE FOR A GOOD STORY AND THE RECIPE FOR REALLY GREAT HEALTH CARE.

TED: THE MAYO CLINIC HAS SUCH A PHENOMENAL REPUTATION. HOW DID THAT REPUTATION COME ABOUT? OBVIOUSLY THINGS IMPROVED AS TIME WENT ON AND REPUTATION PROCEEDS, BUT HOW DID IT HAPPEN?

CHRIS EWERS: WELL, THEY WERE -- THEY WERE PHENOMENON SURGEONS TO BEGIN WITH, AND THAT GOES A LONG WAY. THE FIRST YEAR THEY WERE OPEN, THEY PERFORMED ALMOST 400 SURGERIES, AND OF THOSE 400, I BELIEVE ONLY 4 DIES. AND THIS WAS BACK IN THE DAY WHEN THE SUCCESS RATE FROM SURGERIES WAS 50/50. SO THEY WERE GREAT FROM THE START, THEY KNEW WHAT THEY WERE DOING, VERY SKILLED SURGEONS. IT'S THE SYSTEM HOWEVER THAT REALLY FORWARDED THIS -- THIS INCREDIBLE ORGANIZATION. I MEAN THEY -- AS KEN SAID IT WAS A TEAM OF COLLABORATIVE APPROACH, AND EVERYBODY WAS THERE TO SUPPORT ONE ANOTHER.

TED: AND THAT IDEA, AS WE SAW IN THE INTRO, THE EARLY PART OF THE FILM HERE- THE IDEA OF SERVICE -- I MEAN EVEN NOW THE CONCEPT OF SERVICE, WE SEE POLITICAL LEADERS WHO DON'T SEEM TO HAVE ANY COMPREHENSION OF WHAT THAT MEANS- THAT WAS A HUGE DEAL, WASN'T IT?

ERIK EWERS: SERVICE ON MANY LEVELS. IT WASN'T JUST SERVICE TO THE PATIENT. IT WAS SERVICE TO EACH OTHER, THE DOCTORS COLLABORATING. IT WAS SERVICE TO THE COMMUNITY, AND IT WENT BACK THE OTHER WAY TOO. IT WAS RECIPROCAL.

TED: AND KEN, I KNOW THAT FAITH AND HOPE PLAYS A BIG PART IN THIS AS WELL. HOW MUCH DID THAT PLAY IN THE HEALING PROCESS, ESPECIALLY EARLY ON?

KEN BURNS: WELL, THESE ARE MEASURABLE EMOTIONS, BUT I THINK WHAT FOLLOWS OUT OF THAT SERVICE ARE ALSO THE VALUES. THE VALUES THAT THE SISTERS OF ST. FRANCIS BROUGHT TO THE TABLE, THE VALUES THAT WW MAYO HAD AND IN PARTED IN HIS SONS, AND THEY BROUGHT TO THE PRACTICE. ALL OF THOSE ADD TO THE CLIMATE THAT YOU CAN HAVE THESE EXTRAORDINARY SUCCESS RATES. SO THE LITTLE TOWN OF ROTCHESTER WITH AS LITTLE AS 7,000 PEOPLE IS PERFORMING MORE OPERATIONS PER YEAR BECAUSE OF THEIR REPUTATION AND THEIR SUCCESS RATE THAN JOHNS HOPKINS IN BALTIMORE MARYLAND WHICH HAS A POPULATION OF HALF A MILLION. AND A LOT OF THAT HAS TO DO WITH OUR CURIOSITY ABOUT THE INTANGIBLES. I MEAN YOU DON'T DO THE LANDING AT D-DAY WITHOUT HAVING TO SORT OF SAY AT THE END OF THE DAY, THERE'S SOME STUFF WE JUST DON'T GET. THAT THERE'S SOMETHING ELSE. THAT THE WHOLE IS GREATER THAN THE SUM OF THE PARTS, AND THAT DIFFERENCE IS WHAT WE'RE LOOKING FOR. AND WHEN YOU LOOK AT THE MAYO CLINIC, YOU REALIZE YOU HAVE ALL OF THESE THINGS LINED UP, AND IT LOOKS GREAT, BUT THERE IS ALSO THIS X FACTOR, AND IT HAS TO DO WITH THE COMPASSION OF THE NUNS, WITH THE BELIEF SYSTEM THEY HAVE, WITH THE VALUES THAT UNDERGURTED THE MAYOS AND IT'S THERE TO THIS DAY IN THEIR THREE CAMPUSES. YOU HAVE THIS SENSE OF COMMITMENT. IT IS SELF SELECTED. THEY PUT EVERYBODY ON SALARY. NOBODY WAS REWARDED FOR AN EXTRA TEST OR OPERATION. AND IT FOSTERED NOT ONLY THAT COLLABORATION, BUT A KIND OF PERSON THAT WOULD BE DRAWN TO THAT, NOT FOR MAKING A KILLING OR HAVING A HUGE INCOME, BUT SOMEBODY WHO WAS LOOKING FOR SOLUTIONS AND LOOKING FOR SOLUTIONS WITH OTHER PEOPLE. AND THE PASSION OF THE MAYO STAFF FROM THE DOORMAN TO THE CEO JUST REALLY ROCKED US, STUNNED US.

TED: I WAS GOING TO ASK, WERE YOU LOOKING FOR THE X FACTOR, DID YOU FIND A SMALL LOWER CASE X FACTOR?

CHRIS EWERS: WE DIDN'T HAVE TO LOOK FOR IT. FROM THE FIRST DAY IT PRESENTED IT'S A TO US. AS KEN HAD SAID, JUST FROM THE HISTORY ALONE, IT'S SUCH A UNIQUE HISTORY, THE PARTNERSHIP OF THIS DOCTOR AND THESE CATHOLIC NUNS. AND EVEN TO THIS DAY, AGAIN, THIS TEAM-BASED COLLABORATIVE APPROACH TO MEDICINE, AND WE WERE SEEING PATIENT RESULTS AND THE SYSTEM ITSELF WORKING IN A WAY THAT NONE OF US HAD EVER EXPERIENCED PERSONALLY IN OUR OWN HEALTHCARE. IT WAS -- IT WAS UNIQUE RIGHT FROM THE START.

ERIK EWERS: THIS WAS BACK IN 1894 IS WHEN THEY FIRST EXPANDED AND BECAME THIS COLLABORATIVE TEAM WORK-BASED PRACTICE, AND WHAT WAS FASCINATING TO US WAS WHEN WE FIRST WENT, WE DIDN'T KNOW THE HISTORY. YET, WE WERE SEEING SOMETHING SO INCREDIBLY SPECIAL ABOUT THIS PLACE, AND KNOWING THAT THERE WAS A HISTORY TO IT, JUST MADE US SO CURIOUS, AND THAT INVESTIGATION INTO IT WAS --

TED: IS THIS SOMETHING THAT COULD HAVE ONLY HAPPENED IN MIDDLE AMERICA?

KEN BURNS: I THINK SO. I THINK THERE'S SOMETHING, YOU KNOW, IN THE MIDWESTERN NICE OF THE NORTHERN MIDWEST AND NORTHERN PLAINS, THERE IS SOMETHING IN THE UNIQUE CIRCUMSTANCE OF THIS TOWN FOUNDED ON THE EDGE OF THE FRONTIER, AND JUST KIND OF AN AMERICAN ETHIC OF SERVICE TO YOUR NEIGHBORS. WW MAYOR WOULD THINK OF NOTHING OF FORGIVING A BILL IF SOMEBODY COULDN'T PAY FOR IT. AND THAT HAS CONTINUED TO THIS DAY. SO WE JUST TRIED TO MASTER THAT HISTORY THAT WAS NEW TO US, AND ALSO INTERCUT WITH IT, A LOT OF MODERN STORIES OF PEOPLE LIKE YOU AND ME. WE HAVE A FEW PEOPLE THAT ARE CELEBRITIES OF THE DALAI LAMA AND TOM BROKAW AMONG OTHERS, BUT WE HAVE PEOPLE WHO HAVE BEEN TOLD -- THEY HAVE SEEN 40 DOCTORS, NO ONE IS GIVING THEM A DIAGNOSIS, AND THEN THEY GO TO THE MAYO CLINIC AND THEY ARE GIVEN A DYING NOTICE IN MINUTES. AND SOMEBODY WHO HAS PANCREATIC CANCER, WHICH IS JUST ABOUT A DEATH SENTENCE, WHO COMES TO THE MAYO CLINIC AND THEY UP-END ALL THE NORMAL PROTOCOLS AND THE GUY IS NOW FIVE YEARS IN REMISSION AND THINKS HES GOT 30 YEARS TO LIVE. SO THESE ARE WONDERFUL STORIES. SO WHEN WE FINISHED THE FILM, AND IT WAS HARD TO DO THAT, WE SAID WE HAVE BEEN DEBATING FOR DECADES AND DECADES ABOUT HEALTHCARE. WE ARE ALLOWED TO BE CONTROLLED BY THE POLITICIANS WHO ARE JUST BINARY. I'M AGAINST YOU, WHO I'M AGAINST WHATEVER YOUR PLAN IS, AND HERE WE HAVE LIKE THIS EXAMPLE. IT'S NON-PROFIT WHERE THE TENDENCY TOWARDS HEALTHCARE IS PROFIT MAKING. THEY PUT THE PATIENT FIRST. AND YOU WOULD SAY WELL THAT'S OBVIOUS, IN POINT OF FACT THE DOCTORS FIRST OR THE ADMINISTRATORS FIRST OR THE INSURANCE GUYS FIRST BUT AT MAYO THE PATIENT IS FIRST. THE RECORDS TRAVEL WITH THEM. THE PATHOLOGY IS NEXT TO THE OPERATING TABLE. IT CUTS DOWN ON REPEAR OPPERATIONS. YOU KNOW BEFORE YOU'VE SEWN SOMEBODY UP THAT YOU'VE GOTTEN EVERYTHING THAT YOU WANTED TO GET. ALL OF THESE THINGS THAT YOU ARE PLOWING MONEY BACK INTO EDUCATION AND RESEARCH AND PATIENT CARE. ALL OF THIS ADDS UP INTO SOMETHING THAT YOU SEE MAYBE WE SHOULD DO THIS. THIS ACTUALLY WORKS.

TED: FIRST OF ALL HOW IS THE DECISION MADE THAT YOU WERE GOING TO MAYO CLINIC? WAS THIS SOMETHING IN THE PIPELINE FOR A WHILE?

KEN BURNS: IT'S FUNNY, TED, BECAUSE PEOPLE SAY HOW DO YOU CHOOSE YOUR PROJECTS? AND WE JUST SAY, REALLY, THEY CHOOSE US. YOU BUMP INTO STORIES. IN THIS CASE I WAS OUT PROMOTING OUR BASEBALL SERIES CALLED "THE TENTH INNING." AND I HAPPEN TO BE DOING A PBS DONOR LUNCHEON IN MINNEAPOLIS AND SITTING NEXT TO ME WAS THE CEO OF THE MAYO CLINIC. AND IT WAS VERY FUNNY BECAUSE I REALLY LIKED HIM. AND I LEFT THERE GOING HE WANTS A FILM. AND A FEW MONTHS LATER A VERY POLITE LETTER CAME INVITING ME TO THE MAYO CLINIC TO OFFER A CHECKUP IN EXCHANGE FOR AN EVENING CONVERSATION, WHICH WAS GREAT, AND I WAS JUST SO STUNNED, THAT I KEPT COMING BACK, AND THEN I THOUGHT, MAN, WE NEED TO DO A FILM. AND WE HAVE THE LINE OF CHURCH AND STATE IN PUBLIC BROADCASTING. AND WE WANT TO TAKE A CRITICAL LOOK, BUT I DIDN'T HAVE THE TOTAL BANDWIDTH, SO I WENT TO CHRIS AND ERIK AND SAID LET'S DO THIS.

TED: SO HE GOES TO YOU AND SAYS LET'S DO THIS TOGETHER, AND YOU SAY, THE MAYO CLINIC? SO WHAT DID YOU SAY?

CHRIS EWERS: THAT'S EXACTLY WHAT I SAID, ERIK AND I BOTH, OF COURSE KEN CAME TO US AND PITCHED THE IDEA, AND WE WERE ECSTATIC. WE WOULD TO MAKE A FILM ABOUT THE MAYO CLINIC AND THEN WE BOTH TURNED TO EACH OTHER AFTER THE CONVERSATION WAS OVER, AND SAID WHAT IS THE MAYO CLINIC, AND WHAT IS THE STORY? SO IT WAS WONDERFUL. WE REALIZED RIGHT AWAY HOW AMAZING THE STORY IS, HOW ENGAGING THE HISTORY IS, AND HOW IMPORTANT IT IS FOR THE STORY TO BE TOLD, FOR A LIGHT TO BE SHOWN ON THIS INSTITUTION. AND WHAT IT'S DOING FOR HUMANITY.

TED: DID YOU REALIZE RIGHT AWAY AS WELL, BECAUSE -- I JUST -- I SAID TO KEN, WHY CAN'T ANYONE DO THIS BEFORE? THIS IS A REMARKABLE STORY.

ERIK EWERS: I ASK THAT QUITE OFTEN WITH KEN'S FILMS? WHY HASN'T SOMEONE DONE THIS BEFORE, OR PERHAPS IT WASN'T DONE GOOD ENOUGH FOR -- BUT I THINK FOR ME, AS SOMEONE WHO DIDN'T KNOW ANYTHING ABOUT THE MAYO CLINIC AT ALL, AND HAVING TOUCH A LONG TENURE WITH KEN, I HAVE LEARNED AS AN EDITOR, THAT YOU EMBODY SOMEONE ELSE'S TOPIC, AND THEN YOU MAKE IT YOUR OWN, AND THAT'S KIND OF THE WAY I HAVE APPROACHED FILM MAKING, SO I DIDN'T KNOW ABOUT THE MAYO CLINIC. LIKE KEN SAID, WE DON'T CHOOSE THEM, THEY CHOOSE US. IT JUST IMPACTED US OVER THE DISCOVERY IN THE EARLY TIMES.

KEN BURNS: AND THERES AN IMPORTANT POINT TO MAKE HERE THAT SPEAKS TO OUR COLLECTIVE IGNORANCE, WHICH IS A GLASS HALF EMPTY SORT OF THING. BUT IF YOU SEE IT AS CURIOSITY THEN ALL OF A SUDDEN THE GLASS IS HALF FULL, AND I THINK WHAT WE'RE DOING IS LOOKING FOR THESE STORIES, RATHER THAN TELL YOU WHAT YOU SHOULD KNOW, WHICH SO MANY DOCUMENTARIES ARE EITHER PROPOGANDA AND ARE JUST TELLING YOU WHAT THE FILM MAKER KNOWS, FOR SO MANY FOR US, WE'RE SHARING WITH OUR AUDIENCE A PROCESS OF OUR OWN DISCOVERY, WHICH HAS BEEN EXHILARATING, AND INSTEAD OF SAYING HERE THERE'S A QUIZ NEXT TUESDAY, HOMEWORK, WE'RE SAYING HEY, YOU'D NEVER BEILEIVE WHAT WE JUST FOUND OUT, LOOK AT THIS SCENE ON THIS GUY OR THIS GAL, AND THAT'S HOW WE HAVE ALWAYS DONE OUR FILMS.

TED: YEAH, AND THE RESEARCH MUST BE JUST -- HOW DOES THE RESEARCH WORK ON THIS? DO YOU HAVE A PILE OF PHOTOGRAPHS, OLD FILM STOCK, HOW DOES IT WORK?

CHRIS EWERS: YES. ALL OF IT. [ LAUGHTER ] IT WAS PHENOMINAL, THE MAYOR ARCHIVES ALONE IT WAS AN EMBARRASSMENT OF RICHES, THEY HAD 8 MILLIMETER AND 16 MILLIMETER FOOTAGE OF THE MAYO BROTHERS, THE SURGICAL SUIT PERFORMING OPERATIONS. THEY HAVE A TREASURE TROVE OF ARCHIVAL MATERIALS FROM LETTERS AND JOURNALS AND PHOTOGRAPHS. I MEAN IT WAS AMAZING BUT THE RESEARCH NEVER ENDS. I MEAN, WE WERE ALWAYS LEARNING THROUGHOUT THE ENTIRE PROCESS RIGHT UP UNTIL THE VERY LAST FRAME.

KEN BURNS: I THINK THERE IS A CONCEPTION THAT WHEN YOU WRITE A SCRIPT THAT IT IS WRITTEN IN STONE AND YOU EXECUTE THAT SCRIPT, BUT WE DID MOST OF THE FILMING BEFORE WE HAD ANY SCRIPT THAT WE WOULD HAVE SAID -- YOU KNOW, THAT WE WOULD SIGN OUR NAME TO, AND THE SCRIPT GOES THROUGH MANY, MANY ITERATIONS, AND AS CHRIS WAS SAYING YOU ARE LEARNING STUFF AND CHANGING STUFF, AND YOU ALWAYS WANT TO LEARN SOMETHING NEW AND CHANGE IT. IF IT'S COMPLICATED, MAKE IT COMPLICATED. IF THERE IS UNDERTOW, ACKNOWLEDGE THERE'S UNDERTOW. AND THAT WAY WE SORT OF GROW THIS RICH STEW OF INFORMATION RATHER THAN SORT OF, IT TOO OFTEN HAPPENS, JUST WRITING BETWEEN THESE TWO TALKING HEADS. AND WE DON'T WANT TO JUST HAVE YOU KNOW THAT STRAIGHT LINE, WE WANT OUR WRITING TO BE AN EQUAL PARTNER WITH THE BEAUTIFUL VISUALS THAT CHRIS SHOT, WITH THE ARCHIVES THAT WE COLLECTED WHY WITH THE TESTIMONY OF THE TALKING HEADS THAT CHRIS ALSO SHOT SO BEAUTIFULY AND ALL OF THAT FOUND MATERIAL THAT HE IS TALKING ABOUT, AND THEN -- AND I MEAN IT TAKES YEARS, AND THIS TOOK YEARS.

ERIK EWERS: AND ONE THING THAT I THOUGHT WAS AMAZING, WAS VERY NEW TO ME AND ALL OF THE PROJECTS THAT CHRIS AND I HAVE TAKEN ON WAS THAT WE ACTUALLY CONTINUED FILMING ALL THE WAY UP TO THE FINAL WEEKS OF EDITING, OVER 16 MONTHS, THREE YEARS TOTAL.

CHRIS EWERS: YEAH. 16 MONTHS OF EDITING YEAH.

ERIK EWERS: WE JUST KEPT FILMING, BECAUSE WE JUST -- IT'S A VERY BIG INSTITUTION. THERE'S A LOT TO IT. AND WE WOULD FIND THESE NEW AVENUES.

TED: A CRAFT QUESTION, WHEN YOU ARE DONE WITH A FILM LIKE THIS, AFTER ALL OF THIS WORK, AND YOU SIT DOWN AND PROP YOUR FEET UP, MAYBE HAVE AN ADULT BEVERAGE, HOW EVER IT WORKS, WHEN YOU WATCH IT AGAIN, WHAT DO YOU THINK?

ERIK EWERS: THAT'S A VERY RELEVANT QUESTION BECAUSE I WATCHED IT LAST NIGHT FROM BEGINNING TO END AS A VIEWER, PERHAPS FOR THE FIRST TIME. AND I CRIED LIKE A BABY. AND IT WASN'T JUST THE EXPERIENCE OF MAKING IT. IT WAS THE DRAMA THAT I THINK WE KNEW WAS IN THERE, BUT WE SPENT SO MUCH TIME LOOKING AT THE LITTLE PIECES PARTS BECAUSE YOU DON'T SEE THE TREES ARE IN THE WAY AND I SAT BACK AND I WAS LIKE, OH, WOW, WHAT A STORY.

KEN BURNS: WE SHARED IT WITH 5200 CITIZENS OF ROCHESTER, MINNESOTA LAST NIGHT. MANY OF THEM WORK AT THE MAYO CLINIC. SOME OF THEM PEOPLE IN OUR FILM. AND REALLY, IT'S A BITTERSWEET MOMENT, BECAUSE YOU DO HAVE -- IT'S LIKE SENDING YOUR KID OFF TO COLLEGE. LIKE YOU ARE VERY HAPPY THEY REACHED THIS MILESTONE, YOU FEEL YOU HAVE DONE A GOOD JOB, YOU FEEL YOU'VE DONE A GOOD JOB AND THEY ARE OFF, AND AT THE SAME TIME THAT PERSON NO LONGER IS OURS. WE CAN'T ADJUST IT. IT BELONGS TO THE WORLD NOW. IT'S MORE YOURS, TED THAN IT IS OURS AT THIS MOMENT. AND WE'RE WORKING ON OTHER THINGS, AND EXCITED ABOUT THAT AND ARE STILL CONTINUING TO TALK ABOUT THIS FILM, BUT THERE'S A FUNNY MOMENT WHEN IT STOPS BEING ABOUT PROCESS AND IS ABOUT COMPLETION, WHICH IS THE WAY EVERYONE ELSE IN THE WORLD MEASURES WHAT WE DO. IT'S ABOUT PREMIER, FOR US IT'S ALL ABOUT PROCESS. ITS PREMIER AND PRESENTATION FOR EVERYBODY ELSE IT GOES ON OUR FILMOGRAPHY AS THIS DATE IN 2018 BUT FOR US, WE'RE PRACTICING. WE'RE -- WE'RE ENGAGED IN A -- IN A -- IN A PROCESS OF TRYING TO MAKE FILMS, AND IT JUST CONTINUES, SO WE'RE NOW ON TO THE NEXT ONES, AND TRYING TO FIGURE OUT HOW TO MAKE THEM BETTER.

TED: AND I WOULD IMAGINE THOSE FOLKS IN ROCHESTER LET YOU KNOW BY THEIR REACTION WHAT THEY SAID AFTERWARDS, THAT'S GOT TO BE A GREAT FEELING TO KNOW THAT YOU CONNECTED WITH PEOPLE LIKE THAT.

CHRIS EWERS: YEAH, WE FELT SUCH A HUGE RESPONSIBILITY IN TELLING THE STORY OF THE INSTITUTION BUT ALSO THE PATIENTS AND THE SURGEONS AND EVERYBODY THAT WORKS AT MAYO. I MEAN, WE ALWAYS FELT THIS WEIGHT. IT HAD TO BE DONE RIGHT. WE HAD TO DO IT WITH INTEGRITY. AND ERIK AND I TALKED ABOUT THIS MOMENTS BEFORE THE FILM ROLLED YESTERDAY, THAT -- YOU KNOW, WE HOPE WE HAVE DONE IT, YOU KNOW? [ LAUGHTER ] YEAH.

KEN BURNS: BUT IT'S REALLY TRUE, AND THE EXTRAORDINARY ACCESS THAT MAYO GAVE US, EXTRAORDINARY ACCESS THAT THE INDIVIDUAL PHYSICIANS AND NURSES AND PERSONNEL THERE, AND THE ACCESS THAT THE PATIENTS GIVE US. THEY ARE INVOLVED IN LITERALLY LIFE AND DEATH THINGS. DO YOU WANT A CAMERA STUCK IN YOUR FACE? AND YET, WE WERE AGAIN AND AGAIN AND AGAIN PRIVILEGED TO HAVE ACCESS, SO WHAT HAPPENS IS THAT YOU BUILD UP INSIDE THIS HUGE, HUGE RESERVOIR OF A SENSE OF RESPONSIBILITY. HAVE WE DISCHARGED THAT RESPONSIBILITY? WHAT HAVEN'T WE DONE EXACTLY RIGHT? BECAUSE IT HAS TO BE EXACTLY RIGHT. JUST AS A SURGEON HAS TO BE PERCISLEY RIGHT AND WHILE OUR FAILURE DOES NOT IMPACT SOMEBODY'S LIFE, IT REALLY, IN SOME WAYS IMPACTS OUR LIVES, WE JUST WANT TO BE FAITHFUL TO THE THING THAT WE HAVE SEEN, AND FIGURE OUT A WAY TO CARRYBACK THIS 150-YEAR STORY, AND ALL OF THE AMAZING INDIVIDUALS THAT COME ALONG WITH THAT STORY, AND BRING IT HOLE IN A COUPLE OF HOURS TO SAY LOOK WHAT WE CREATED IN THE UNITED STATES.

ERIK EWERS: AND A QUICK COMMENT ON OUR PROCESS, WHICH WE'RE STILL COMPLETELY ASTONISHED THAT IT WORKED, SO WE STARTED THE PROCESS OF FINDING PATIENTS, AND WE'RE REALIZING THAT MOST OF THE PATIENTS THAT WE WERE MEETING HAD ALREADY BEEN, SO THEREFORE, THEIR SUCCESS STORIES HAVE ALREADY BEEN SOLIDIFIED OR -- WE DIDN'T HAVE TOO MANY FAILURE STORIES, OR STORIES THAT HAD UNCERTAIN OUTCOMES. SO WE HATCHED UP THIS IDEA, WE WANT A NEW PATIENT. WE WANT TO FILM THAT PATIENT BEFORE THEY EVER STEP ON THE SOIL OF THE MAYO CLINIC, AND THE ADMINISTRATION THERE JUST KIND OF -- SO YOU WANT US TO ASK A PATIENT WHO HAS NEVER BEEN HERE BEFORE -- WE WANT TO TAKE YOU IN, AND CAN WE HAVE A CAMERA COME AND FILM YOU? YES, PLEASE. AND SO THEY TRIED IT, AND TWO OF OUR PATIENTS IN THE FILM ARE A PRODUCT OF THAT. WE GOT TO EXPERIENCE HOW THEY EXPERIENCED MAYO CLINIC FOR THE FIRST TIME. THAT'S WHAT IT IS ALL ABOUT.

TED: YOU KNOW WE STARTED WITH COLLABORATION, WE'VE GOT ABOUT A MINUTE LEFT HERE, LET'S END ON THIS. THIS IS SUCH A SUCCESS STORY AND IT'S SUCH AN ANOMALY AS FAR AS THE HEALTH CARE SYSTEM IS CONCERNED. WHY ARE THERE NO COPYCATS?

KEN BURNS: THERE ARE ATTEMPTS, AND MAYO HAS FRIENDS OF THE MAYO'S AND THEY ARE TRYING TO IMPRINT IT, BUT THE KEY HERE IS JUST THAT COOPERATION. IF YOU ARE SITTING AND YOUR DOCTOR INSISTS THAT THEY HAVE TO SEE EIGHT PATIENTS IN AN HOUR. WE GO TO THE MAYO, AND WE SEE A DOCTOR FOR AN HOUR AND A HALF. AND IN THE MIDDLE OF IT, THEY CALL UP A COLLEAGUE IN ANOTHER FIELD AND SAY COULD YOU SEE KEN LATER ON IN THE DAY? AND ALL OF A SUDDEN YOU REALIZE THIS IS HOW IT WORKS. YOU TAKE BLOOD AT 7:00 IN THE MORNING, BY 9:00 EVERY DOCTOR AT MAYO CAN ACCESS ON THEIR COMPUTERS, AND SAY, WOW, YOU NEED THIS, OR BOY, THAT LOOKS GOOD, OR WHATEVER THE THING IS. YOU KNOW WHAT IT IS LIKE, YOU GO, TAKE BLOOD AND YOUR DOCTOR CALLS YOU A WEEK LATER OR YOU HAVE TO CHECK IN, DID YOU GET THE RESULTS. THEY HAVE FIGURED OUT THE SECRET SAUCE OF PATIENT CARE AND THINK ABOUT THE WORD CARE, WHAT DO WE OWE EACH OTHER.

TED: RIGHT. IT'S JUST REMARKABLE- CONGRATULATIONS ON THIS. IT WAS REALLY VERY WELL DONE. KEN BURNS, CHRIS EWERS, ERIK EWERS, THANK YOU SO MUCH FOR JOINING US, AND AGAIN, THIS TWO-HOUR DOCUMENTARY "THE MAYO CLINIC: FAITH, HOPE AND SCIENCE" WILL AIR ON PBS STATIONS INCLUDING HERE ON ARIZONA PBS SEPTEMBER 25TH AND THE 26TH. AND WE'LL LEAVE YOU TONIGHT WITH ANOTHER CLIP FROM THE FILM

In this segment:
Ken Burns, executive producer, "The Mayo Clinic: Faith, Hope, and Science."

Chris and Erik Ewers, producers of "The Mayo Clinic: Faith, Hope, and Science."
SPOTLIGHT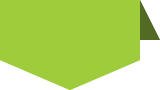 STAY in touch
with
azpbs.
org
!
Subscribe to Arizona PBS Newsletters: