Hear from Republican Frank Riggs and Democrat Kathy Hoffman as they debate issues relevant to becoming the next Superintendent of Public Instruction in Arizona in a debate sponsored by the Citizens Clean Elections Commission.
All Arizona PBS 2018 debates are available here.
Transcript:
TED SIMONS: GOOD EVENING AND WELCOME TO THIS SPECIAL "ELECTION 2018" EDITION OF ARIZONA HORIZON, I'M TED SIMONS. TONIGHT'S SHOW IS A DEBATE SPONSORED BY THE ARIZONA CITIZENS CLEAN ELECTIONS COMMISSION. WE WILL HEAR FROM THE TWO CANDIDATES RUNNING FOR STATE SUPERINTENDENT OF PUBLIC INSTRUCTION. AS WITH ALL OF ARIZONA HORIZON'S DEBATES, THIS IS NOT A FORMAL EXERCISE, IT'S AN OPEN EXCHANGE OF IDEAS, AN OPPORTUNITY FOR GIVE AND TAKE BETWEEN CANDIDATES RUNNING FOR AN IMPORTANT STATE OFFICE. AS SUCH, INTERJECTIONS AND EVEN INTERRUPTIONS ARE ALLOWED, PROVIDED THAT ALL SIDES GET A FAIR SHAKE, AND WE'LL DO OUR BEST TO SEE THAT THAT HAPPENS. THE SUPERINTENDENT OF PUBLIC INSTRUCTION RUNS THE STATE DEPARTMENT OF EDUCATION AND OVERSEES ARIZONA'S PUBLIC SCHOOL SYSTEM. JOINING US NOW FOR TONIGHT'S DEBATE, IN ALPHABETICAL ORDER: DEMOCRAT KATHY HOFFMAN, SHE'S A SPEECH THERAPIST IN THE PEORIA UNIFIED SCHOOL DISTRICT, AND HAS SERVED HER ENTIRE CAREER IN PUBLIC SCHOOLS... AND REPUBLICAN FRANK RIGGS, A FORMER U.S. CONGRESSMAN, PUBLIC SCHOOL BOARD PRESIDENT AND A VETERAN. EACH CANDIDATE WILL NOW GIVE A ONE-MINUTE OPENING STATEMENT, WITH THE ORDER DETERMINED BY RANDOM SELECTION. CLOSING STATEMENTS WILL BE GIVEN IN REVERSE ORDER AT THE END OF THE DEBATE. WE "BEGIN" WITH ... FRANK RIGGS.

FRANK RIGGS: THANK YOU TED AND GOOD EVENING. I WOULD LIKE TO ADD TO THAT NICE INTRODUCTION. I'M A FORMER POLICE OFFICER AND A FORMER CEO, IN THE PRIVATE AND NON-PROFIT SUCCESSFUL SECTOR, A SUCCESSFUL BUSINESSMAN AND MOST IMPORTANTLY, A HUSBAND OF 38 YEARS TO MY WIFE KATHY AND NATIVE DAUGHTER OF ARIZONA BORN IN TUSCON, FATHER OF OUR GREAT THREE CHILDREN, GROWN AND MARRIED WHO HAVE GIVEN US SIX ADORABLE AND PRECIOUS GRANDCHILDREN. AND SO NOW KNOW MY PERSONAL MOTIVATION FOR RUNNING FOR SUPER INTENDANT OF PUBLIC INSTRUCTION. CONGRATULATIONS TO MY OPPONENTS IN THE REPUBLICAN PRIMARY WHO ALL ACQUITTED THEMSELVES WELL, MADE IT A CLOSE ELECTION AND GAVE ME THE NOW DEFACTO NICKNAME OF LANDSLIDE. I LOOK FORWARD TO COMPARING MY BACKGROUND TO MS. HOFFMAN'S.

KATHY HOFFMAN: GOOD EVENING. THANK YOU FOR JOINING US TONIGHT. MY NAME IS KATHY HOFFMAN. I'M SO HAPPY TO BE HERE TONIGHT AND LOOK FORWARD TO SHARING MY IDEAS WITH YOU, AS WAS MENTIONED, I WORKED MY ENTIRE PROFESSIONAL CAREER IN ARIZONA PUBLIC SCHOOLS. LAST YEAR MY JOURNEY IN POLITICS BEGAN WHEN I REALIZED OUR ELECTED OFFICIALS WERE FAILING OUR STUDENTS, TEACHERS, MY COLLEAGUES. I SAW WHAT WAS HAPPENING IN ARIZONA'S CLASSROOMS. THAT WAS WHEN I DECIDED WE MUST HAVE MORE EDUCATORS RUNNING FOR OFFICE TALKING ABOUT THE ISSUES FACING OUR STUDENTS. AS A SPEECH THERAPIST, I WORKED WITH KID ACROSS ALL GRADE LEVELS, I HAVE WORKED WITH PARENT, TEACHERS, ADMINISTRATORS FROM ALL BACKROUNDS AND I LOOK FORWARD TO SHARING THEIR IDEAS OF ELEVATING THE VOICES OF MY STUDENTS AND TEACHERS, WHICH IS WHY I FEEL READY TO LEAD THE DEPARTMENT OF EDUCATION. THANK YOU AGAIN.

TED SIMONS: ALRIGHT, THANK YOU BOTH, LET'S GET IT STARTED. FRANK, ARE ARIZONA SCHOOLS HEADING IN THE RIGHT DIRECTION?

FRANK RIGGS: WELL, WE HAVE A LOT OF NEED FOR IMPROVEMENT. WE HAVE A CLEAR ACHIEVEMENT GAP ON THE PART OF TOO MANY OF OUR STUDENTS, THE DISADVANTAGED VULNERABLE SEGMENTS OF THE STUDENT POPULATION WHO ENTER OUR PUBLIC SCHOOLS ALREADY DEVELOPMENTALLY BEHIND PEER AND GRADE LEVEL. THE BEST EVIDENCE OF THAT IS THAT 56% OF THIRD GRADERS AREN'T READING PROFICIENTLY AS MEASURED BY THE AZ MERIT STATE STANDARDIZED TEST. 57% OF ARIZONA K-12 STUDENTS COME FROM LOW INCOME FAMILIES- AND THERE IS PROBABLY A CORRELATION BETWEEN THE TWO. HERE'S WHAT I WANT TO DO TED. ONE, I WANT TO MAKE SURE WE GET MORE RESOURCES TO SCHOOL DISTRICTS AND SCHOOLS THAT SERVE A DISPROPORTIONATE NUMBER OF THOSE STUDENTS. FOR EARLY INTERVENTION AND THE KIND OF INTENSIVE SERVICES THOSE STUDNETS NEED MORE INTIMATE AND SMALL GROUP INSTRUCTION AND I WANT A CLASS SIZE IN GRADES K-2 AT NO MORE THAN 20 STUDENTS. SO AGAIN, ALL STUDENTS ARE GETTING SPECIALIZED ATTENTION AND HELP.

TED SIMONS: ARIZONA SCHOOLS, ARE THEY HEADING IN THE RIGHT DIRECTION?

KATHY HOFFMAN: NO, THEY ARE NOT. ARIZONA HAS CUT MORE FROM PUBLIC EDUCATION FROM ANY OTHER STATE IN THE COUNTRY. OUR TEACHERS STILL HAVE THE LOWEST PAY. I HAVE SEEN FIRST HAND MY COLLEAGUES LEAVING THE STATE. FOR STUDENTS TO BE SUCCESSFUL, THEY NEED RESOURCES IN THE CLASSROOM. OUR TEACHERS NEED THE TOOLS NEEDED TO PROVIDE THAT INSTRUCTION TO OUR STUDENTS TO MAKE SURE WE HAVE HIGHLY QUALIFIED TEACHERS IN THE CLASSROOM. WE NEED TO MAKE SURE THEY HAVE THE RIGHT RESOURCES.

TED SIMONS: NATIONAL ASSESMENT OF EDUCATION PROGRESS SHOWS SINCE 2009 WE HAVE LED THE NATION IN FOURTH AND EIGHTH GRADE READING AND MATH GAINS. SOUND LIKE WE ARE HEADING IN THE RIGHT DIRECTION.

KATHY HOFFMAN: WELL, THAT'S ONE WAY TO MEASURE SUCCESS…WE SEE LARGE CLASSROOM SIZES WHICH IS A HUGE ISSUE. AS FAR AS THE TEST GRADES GO AND READING SCORES, THAT IS AN EXAMPLE OF HOW OUR TEACHERS ARE DOING AMAZING WORK. WE HAVE THE MOST DEDICATED TEACHERS IN ARIZONA PUBLIC SCHOOLS. ONE THING I LOOK FORWARD TO DOING AS ARIZONA STATE SUPERINTENDANT IS MAKING IT CLEAR TO THE PUBLIC WHY WE SHOULD BE PROUD OF ARIZONA'S PUBLIC SCHOOLS. WE HAVE AMAZING PROGRAMS. WE HAVE CAREER AND TECHNICAL EDUCATION PROGRAMS THAT ARE TRAINING OUR KIDS TO BE SUCCESSFUL IN SKILLS LIKE WELDING AND GRAPHIC DESIGN AND PREPARING THEM TO ENTER COLLEGE OR THE WORK FORCE WITH GREAT SKILLS.

FRANK RIGGS: LET ME RESPOND THAT. OUR GAINS ON THE NATIONS REPORT CARD SHOW WE ARE MAKING LONGITUDAL PROGRESS, ESPECIALLY CHARTER SCHOOLS ARE OUTPERFORMING DISTRICT SCHOOLS ON THE TEST RESULTS. WHEN YOU BREAK IT DOWN BY THE DISSEGREGATED SEGMENTS OF THE STUDENT POPULATION , MINORITY AND LOW INCOME STUDENTS ARE STILL LAGGING BEHIND. THEY ARE THE MOST CHALLENGED. THEY NEED SPECIFIC HELP IN DISTRICTS THAT SERVE THOSE STUDENTS NEED MORE RESOURCES.

TED SIMONS: LET'S TALK ABOUT CHARTER SCHOOLS. IS THERE ENOUGH ACCOUNTABILITY AND TRANSPARENCY IN ARIZONA'S CHARTER SCHOOL SYSTEM?

FRANK RIGGS: WELL THAT'S A GREAT QUASTION BECAUSE OF RECENT NEWS, LET'S STIPULATE UNFRONT THAT MOST ARIZONA CHARTER SCHOOLS ARE TAX-EXEMPT NONPROFIT CORPORATIONS AND ARE DOING GOOD WORK. SOME ARE THE HIGHEST PERFORMING SCHOOLS IN OUR STATE AND COUNTRY. BUT IT'S THE BAD ACTORS THAT GIVE THE ENTIRE CHARTER SCHOOL MOVEMENT A SECTOR OF A BLACK EYE. WHAT I HAVE CALLED FOR IS A NEW RULE PUT IN PLACE BY THE STATE RULE FOR CHARTER SCHOOLS THAT SAYS SIMPLY THAT IN ORDER FOR A SCHOOL TO GET A CHARTER OR CHARTER EXTENSION, THEY MUST HAVE A MAJORITY OF DISINTERESTED PARTIES, INDEPENDENT MEMBERS ON THEIR GOVERNING BOARD WHO HAVE HAD FORMAL TRAINING IN NONPROFIT IN NON-PROFIT AND CHARTER SCHOOLS WHO UNDERSTAND THEIR RESPONSIBILITIES INCLUDING THEIR DUTY TO CAREFULLY EXAMINE ANY KIND OF TRANSACTIONS.

TED SIMONS: SHOULD FOR-PROFIT COMPANIES BE INVOLVED IN CHARTER SCHOOLS?

FRANK RIGGS: IN THE MANAGEMENT OF THEM, YES, NO DIFFERENT THAN A SCHOOL WOULD CONTRACT OUT OTHER FOOD SERVICES OR TRANSPORTATION OR MAINTENENCE. BEAR IN MIND THIS, A CHARTER SCHOOL IS NOT INTENDED TO BE A SCHOOL DISTRICT. IT'S A HYBRID ORGANIZATION, IT'S A PUBLIC/PRIVATE PARTNERSHIP. THAT'S WHY WE SAY THEY ARE PUBLICALLY FUNDED AND PRIVATELY RUN… BUT THOSE CONTRACTUAL ARRANGEMENTS WITH ANY FOR-PROFIT ENTITY OUGHT TO BE DONE ON AN ARM'S LENGTH COMPETITIVE BIDDING BASIS.

TED SIMONS: FOR PROFIT? SHOULD THEY BE INVOLVED IN ARIZONA CHARTER SCHOOLS?

KATHY HOFFMAN: I SUPPORT HAVING A VARIETY OF SCHOOLS FOR FAMILIES TO CHOOSE FROM. THERE ARE MANY CHARTER SCHOOLS THAT HAVE GREAT PROGRAMS. I HAVE BEEN TOURING SCHOOLS AROUND THE STATE. ONE THING WAS THAT WAS EXEMPLORY WAS A CHARTER SCHOOL OFFERING MANDARIN, ANOTHER MORE HANDS ON LEARNING, MONTESORI SCHOOLS. WHERE WE SEE A CONCERN IS WHEN CHARTER SCHOOLS ARE MAKING MILLIONS OF DOLLARS OF PROFIT YET PAYING TEACHERS BELOW AVERAGE. THIS IS A STATEWIDE PROBLEM AND IT IS CONTINUING TO THE STATEWIDE SHORTAGE OF TEACHERS THAT WE ARE NOT PROVIDING THEM WITH COMPETITIVE PAY AND THE BENEFITS THEY DESERVE.

TED SIMONS: IT SOUNDS LIKE YOUR'RE SAYING, IF SOMEONE CAN MAKE 10, 12, 20, $30 MILLION RUNNING A CHARTER SCHOOL AND THEN SELLING IT BACK TO HIMSELF BASICALLY. AND RUNNING IT AS A NONPROFIT AND GETTING MORE STATE FUNDS TO CONTINUE COMING IN, THAT'S OKAY?

KATHY HOFFMAN: THAT'S ACTUALLY HIGHLY DISTURBING, I HAVE BEEN TRAVELING THE STATE, I WAS RECENTLY IN THE NAVAJO NATION. THEIR SCHOOLS ARE LITERALLY NOT SAFE FOR KIDS. THEY HAVE LIVE WIRES, SCHOOLS THAT DO NOT HAVE RUNNING WATER, THE INFRASTRUCTURE IS CRUMBLING. THAT IS WHERE WE SEE THE INEQUALITY BETWEEN DIFFERENT SCHOOLS AND DIFFERENT DISTRICTS AND WHY I FIND IT HIGHLY CONCERNING.

FRANK RIGGS: IT'S NOT OKAY, CLEARLY. THOSE ARE OUTLIERS. YOU GOT TO PUT IT IN THE CONTEXT OF THE GREAT MAJORITY. 500 PLUS CHARTER SCHOOLS IN OUR STATE EDUCATING 188,000 STUDENTS IN GRADES K THROUGH 12. THE PARENTS HAVE CHOSEN A CHARTER SCHOOL. AND ITS EDUCATIONAL MODEL IS THE BEST AND MOST APPROPRIATE EDUCATION FOR THEIR CHILD. YOU START DOWN THE LIST OF ARIZONA CHARTER SCHOOLS, YOU COME ACROSS ARIZONA ACADEMY FOR THE ARTS, ARIZONA AUTISM ACADEMY- WORKING WITH AUTSISTIC YOUNG PEOPLE, ACADEMY OF MATH AND SCIENCE, ARIZONA AGRIBUSINESS AND EQUINE ACADEMY. THEY ARE FILLING A NICHE IN OUR K-12 EDUCATION AND ARE DEFINITELY MEETING THE NEEDS OF PARENTS AND FAMILIES.

TED SIMONS: WHAT WOULD YOU DO TO SEW UP THE OUTLIER?

FRANK RIGGS: AS I JUST EXPLAINED- TAKE THIS EXAMPLE FROM THE ONE YOU MENTIONED. IN THE SPINOFF, A NEW THREE PERSON CHARTER-HOLDING GOVERNING BOARD WAS CREATED FOR THE NONPROFIT. THAT'S TOO SMALL A BOARD, IT WAS HAND PICKED. IT HAS TO BUILD OUT ITS BOARD, RECRUIT ON THE INDIVIDUALS THAT GET THE TRAINING AND THEN THEY NEED TO ESTABLISH A VERY CLEAR ARM'S LENGTH RELATIONSHIP WITH THE INDIVIDUAL THAT STARTED AND RAN THOSE SCHOOLS FOR YEARS AND THEY NEED TO SCRUTINIZE ANY KIND OF CONTRACTUAL RELATIONSHIP WITH THAT INDIVIDUAL. IT SHOULD BE DONE ON AN ARM'S LENGTH COMPETITIVE BASIS.

TED SIMONS: IF THE INDIVIDUAL WHO STARTED IT MAKES 8, 10, $20 MILLION, GOOD FOR HIM?

FRANK RIGGS: ARIZONA CREATED THAT PATH BY ALLOWING FOR PROFIT ENTITIES TO OPEN A CHARTER.

TED SIMONS: SHOULD THE PATH BE CLOSED DOWN?

FRANK RIGGS: I THINK IT SHOULD. ARIZONA IS THE ONLY STATE IN THE COUNTRY THAT PERMITTED A FOR-PROFIT COMPANY TO ACTUALLY HOLD A CHARTER AND OPERATE A CHARTER SCHOOL.

TED SIMONS: AS FAR AS EDUCATION AND FUNDING AND SPENDING IS CONCERNED, IT IS ARGUED THAT $1.5 BILLION INCREASE IN THE LAST THREE YEARS. IS HE RIGHT?

KATHY HOFFMAN: WELL, HE IS RIGHT THAT THERE HAVE BEEN INCREASES, ESPECIALLY AFTER WE SAW WITH RED FOR ED- THERE WAS A 10% RAISE GIVEN TO TEACHERS. I WAS PROUD TO BE A RED FOR ED SUPPORTER. I HAVE SEEN FIRSTHAND WHAT'S HAPPENING IN OUR CLASSROOMS. THERE ARE EDUCATORS THAT NEED BETTER SUPPORT. WHAT WE NEED TO TAKE THAT A STEP FURTHER BECAUSE WE NEED TO MAKE SURE THAT ALL OF OUR SUPPORT STAFF WITHIN THE PUBLIC SCHOOLS, WE NEED MORE COUNSELORS, MORE SOCIAL WORKERS, AND THAT TIES INTO SCHOOL SAFETY. WE NEED TO MAKE SURE STUDENTS HAVE ACCESS TO MENTAL HEALTH SERVICES IN THE SCHOOLS. WE HAVE ONE-FOURTH OF STUDENTS LIVING IN POVERTY, OVER 20,000 STUDENTS THAT ARE HOMELESS. WE NEED TO MAKE SURE THEY HAVE SERVICES IN THE SCHOOLS.

TED SIMONS: IF THERE'S A $1.53 MILLION INCREASE AND IT'S NOT HAPPENING, WHAT DOES THAT TELL YOU?

KATHY HOFFMAN: IT'S SHOWING ME THAT THERE IS STILL A LONG WAY TO GO. WE HAVE HAD TEN YEARS OF CUTS TO EDUCATION THAT WE HAVE NOT BEEN INCREASING SPENDING AT THE RATE OF INFLATION. IT'S NOT ENOUGH.

TED SIMONS: YOUR OPPONENT SUPPORTS RED FOR ED?

FRANK RIGGS: I SUBSTITUTE TAUGHT.

TED SIMONS: DO YOU SUPPORT IT? DO YOU SUPPORT THE TEACHERS?

FRANK RIGGS: I SUPPORTED IT ORIGINALLY BECAUSE I THOUGHT IT WAS ORGANIC.BUT IT'S CO-OPTED BY VERY VERY PARTISAN POLITICAL CONSULTANTS. ONE OF WHOM I GUESS IS MISS HOFFMAN'S CAMPAIGN CONSULTANT. WHEN IT BECAME APPARENT THAT THEY WERE PURSUING A PARTISAN POLITICAL AGENDA, I LOST ALL SUPPORT FOR THEM. I WILL SAY THIS MUCH, NOT ONE DEMOCRAT STATE REPRESENTATIVE VOTED FOR THE 10% INCREASE WHICH WAS A HUGE STEP FORWARD. I THINK THREE DEMOCRATS VOTED FOR IT IN THE STATE SENATE. BUT THAT LEGISLATION, JUST TO FINISH THE POINT, I THOUGHT AFTER THE GOVERNOR MADE HIS 20 BY 20 PROPOSAL, THE GOVERNOR SHOWED TREMENDOUS LEADERSHIP FROM PROP 1 AND 3, BUT BEFORE THE LEGISLATURE COULD ACT ON IT, I KNOW IT TAKES TIME, FOR THE RED FOR ED WALKOUT TO OCCUR I THOUGHT SHOWED TREMENDOUS BAD FAITH. AND DID A DIS-SERVICE.

TED SIMONS: I NEED TO GET A REPORNSE TO THAT.

KATHY HOFFMAN: PEOPLE FROM ALL BACKGROUNDS SUPPORTED THE RED FOR ED MOVEMENT. I PERSONALLY HAVE MANY COWORKERS OUT IN THE PEORIA SCHOOL DISTRICT, REPUBLICANS, INDEPENDENTS, DEMOCRATS, PROBABLY GREEN PARTY, LIBERTARIANS, EVERY TYPE OF PERSON, POLITICAL AFFILIATION, SUPPORTED RED FOR ED. IT WAS NOT CO-OPTED BY DEMOCRATS. IT IS AN ISSUE. EDUCATION IS AN ISSUE THAT CROSSES PARTY LINES BECAUSE OUR CHILDREN DO NOT KNOW THE DIFFERENCE BETWEEN DEMOCRAT, REPUBLICAN, THEY SEE WHAT IS HAPPENING IN THEIR CLASSROOMS AND SINCE THE CHILDREN DON'T CARE ABOUT PARTY AFFILIATION, I DON'T BELIEVE THAT POLICYMAKERS SHOULD EITHER.

FRANK RIGGS: EXCUSE ME, BUT ON THE EVE OF RED FOR ED, THE ARIZONA EDUCATION ASSOCIATION ENDORSED DAVID GARCIA IN THE DEMOCRAT PRIMARYFOR GOVERNOR. I DON'T KNOW HOW ANYBODY COULD SAY THEY WEREN'T A PARTISAN POLITICAL MOVEMENT FROM THAT POINT FORWARD.

TED SIMONS: DO YOU THINK THE TEACHERS THAT WALKED OUT SHOULD BE PUNISHED?

FRANK RIGGS: NO, THEY ARE AT-WILL EMPLOYEES, THEY ARE WORKING ON AN ANNUAL RENEWABLE CONTRACT. THEIR EMPLOYER, THE GOVERNING BOARD OF THE SCHOOL DISTRICT- HAS ANY DISCIPLINARY ACTION BETWEEN A BOARD AND ANY EMPLOYER OR PERSONNEL OF A DISTRICT HAS, AT THAT LEVEL. LIKE I SAID EARLIER, I THOUGHT IT WAS BAD FAITH. IT DID A DISSERVICE. DOES IT WARRANT DISCIPLINARY ACTION, I DON'T THINK SO.

KATHY HOFFMAN: ONE SECOND. THERE IS A DIFFERENCE BETWEEN AEA, TEACHER UNIT AND AEU, THE ARIZONA EDUCATION ORGANIZATION. THAT WAS THE ORGANIC MOVEMENT, THAT'S THE ONE THAT THE TEACHERS AND PARENTS CAME TOGETHER. WE HAD THE WALK-INS AND WALK-OUTS. THE ARIZONA EDUCATION ASSOCIATION WAS ENDORSING CANDIDATES BECAUSE THEY HAVE THEIR POLITICAL PACT THAT THEY ARE ABLE TO ENDORSE CANDIDATES. AND THAT WAS SEPARATE. BUT THERE WAS A ENDORSEMENT BETWEEN AEU AND AEA. THERE WAS A PARTNERSHIP, BUT THERE IS A DIFFERENCE BETWEEN THE RED FOR- ED MOVEMENT AND THE ARIZONA EDUCATION.

FRANK RIGGS: I UNDERSTAND THAT, THAT'S A DISTINCTION WITHOUT A DIFFERENCE. EVERY PRONOUNCEMENT I SAW ON RED-FOR-ED HAD JOE THOMAS PRESIDENT OF AEA STANDING NEXT TO NOAH, THE SELF PROCLAIMED SOCIALIST THIS IS YOUR CAMPAIGN CONSULTANT WHOM YOU HAVE PAID TENS OF THOUSANDS OF DOLLARS TO. I DON'T THINK THERE IS ANY DISTINCTION THERE. I UNDERSTAND, I THINK KATHY IS RIGHT WHEN SHE SAYS WE KNOW THAT EDUCATING FUNDING WAS FLAT FOR A DECADE AS WE ADDED HALF A MILLION NEW RESIDENTS AND HAD A 70,000 STUDENTS ENROLLMENT INCREASE IN OUR K-12 SCHOOLS. SO THE NET RESULT WAS, OF COURSE, FUNDING WAS LOWER, CLASS SIZES WERE LARGER. GOING FORWARD WE HAVE TO VOW NEVER AGAIN TO ALLOW PER PUGHEL FUNDING FALL BELOW THE GROWTH. THE PAY AND BENEFITS AGAINST NEIGHBORS STATES BECAUSE WE HAVE TO BE COMPETITIVE WITH THOSE STATES IF WE WANT TO RECRUIT AND RECRUIT THE BEST TEACHERS.

TED SIMONS: I WANT TO ASK ABOUT THE IDEA OF RAISING TAXES ON THE WEALTHY, FOR EXAMPLE, TO HELP FUND EDUCATION. DID YOU SUPPORT THAT IDEA?

KATHY HOFFMAN: I DID SUPPORT INVEST IN ED. AT THE TIME IT WAS THE ONLY OPTION ON THE TABLE. IT'S THE SAME AS WITH PROP 123 WHERE I ALSO SUPPORTED THAT BEACSUE IT WAS THE ONLY OPTION ON THE TABLE. AS TEACHERS, AS COMMUNITY MEMBERS, WE WANT TO SUPPORT OUR PUBLIC SCHOOLS, WE WANT TO FIND A SUSTAINABLE REVENUE SOURCE. WE WANT TO PROTECT OUR TAXPAYER DOLLARS AND MAKE SURE THERE IS ACCOUNTABILITY AND TRANSPARENCY OF THOSE TAX DOLLARS. I DID SUPPORT INVEST IN ED. GOING FORWARD I'M SUPPORTING PRO EDUCATION CANDIDATES LIKE DAVID GARCIA TO MAKE SURE WE CAN FIND A SUSTAINABLE REVENUE SOURCE FOR OUR PUBLIC SCHOOLS.

TED SIMONS: DID YOU SUPPORT THE IDEA OF TAX ON WEALTHY ARIZONA?

FRANK RIGGS: NO BECAUSE IT IS COUNTER PRODUCTIVE. IT'S A TAX ON ENTRAPRANUERAL RISK TAKING AND JOB CREATION. I'M CONVINCED IN THE LONG TERM IT WOULD LEAD TO A REDUCTION, NOT INCREASE IN STATE-GOVERNMENT REVENUES. WE HAVE A GOVERNOR WHO IS ON RECORD SAYING HE OPPOSES ANY TAX INCREASES. WHAT I PLAN TO DO WHEN IM SUPERINTENDANT OF EDUCATION I WILL ASK THE FOREIGN TO DESIGNATE ME TO PICK UP WHERE HIS CLASSROOM'S FIRST COUNSEL LEFT OFF. TO TALK ABOUT HOW WE CAN INCREASE PER PUGHEL FUNDING AND DEMANDING MORE ACCOUNTABILITY FOR RESULTS ON HOW THE FUND ARE SPENT.

TED SIMONS: CORPORATION 2006 TAX CREDIT, IS THAT GOOD FOR ARIZONA? IS THAT SUSTAINABLE?

FRANK RIGGS: IT'S NOT OPENEDDED, IT'S NOT SUSTAINABLE, NO.

TED SIMONS: IS IT GOOD FOR ARIZONA AS IT STANDS?

FRANK RIGGS: IT'S GOOD FOR CERTAIN PARENTS WHO AVAIL THEMSELVES OF THOSE TAX CREDITS BECAUSE THEY BELIEVE THAT'S IN THE BEST INTEREST OF THEIR CHILD'S EDUCATION. BUT LET ME TELL YOU SOMETHING ABOUT THE TUITION TAX CREDIT PROGRAM…IT WAS LARGELY PUSHED BY AN INDIVIDUAL WHO HAD A BLATANT FINANCIAL CONFLICT OF INTEREST. AS A FORMER MEMBER OF CONGRESS, IF YOU DID WHAT HE DID, AUTHOR, SPONSOR, DEBATED, VOTED ON LEGISLATION IN WHICH YOU AND FAMILY MEMBERS HAVE A DIRECT FINANCIAL INTEREST AND STAND TO DERIVE A MAJOR FINANCIAL BENEFIT, IF YOU DID THAT AS A MEMBER OF CONGRESS, YOU WOULD BE UP ON CHARGES SO FAST IT'D MAKE YOUR HEAD SPIN.

TED SIMONS: THAT'S CONGRESS. THIS IS ARIZONA. THIS IS A TUITION TAX CREDIT PROGRAM THAT THEY THINK IS NOT SUSTAINABLE.

KATHY HOFFMAN: I AGREE IT IS NOT SUSTAINABLE. WHAT WE NEED TO DO IS MAKE SURE THAT OUR PUBLIC SCHOOLS ARE FULLY FUNDED SO PARENTS DON'T FEEL THAT OBLIGATION TO LOOK ELSEWHERE FOR A BETTER PROGRAM FOR THEIR CHILD IF OUR PUBLIC SCHOOLS WERE PROVIDING ALL THE SERVICES THAT THEIR CHILDREN NEEDED, I'M THINKING, FOR EXAMPLE, ONE OF MY FORMER STUDENTS WHO HAS AUTISM, THAT CHILD NEEDS SPEECH THERAPY, OCCUPATIONAL THERAPY. PHYSICAL THERAPY. AND THOSE SERVICES DO COST DISTRICTS A LOT OF MONEY. THEY NEED THE SERVICES. IF THE SCHOOL DISTRICTS ARE PROVIDING THE FULL COMPREHENSIVE SERVICES AS THEY SHOULD BE, THEN THE PARENTS WILL NOT FEEL THE NEED TO LOOK FOR A PRIVATE SCHOOL AND THEY DON'T NEED THE TAX CREDIT.

TED SIMONS: WOULD A VOUCHER SYSTEM, SHOULD THAT BE EXPANDED TO ALLOW FOR THE TYPE OF KIDS YOU MENTIONED OR FOR MOST IF NOT ALL OF ARIZONA STUDENTS TO GET INVOLVED?

KATHY HOFFMAN: NO. I HAVE STAYED STEADY ON MY POSITION ON THIS, IT'S ON MY WEBSITE. I WAS ONE OF THE PEOPLE WHO COLLECTED SIGNATURES FOR SAVE OUR SCHOOLS TO GET THIS ON THE BALLOT. I HAVE ALWAYS STAYED CONSISTENT IN NOT EXPANDING THE VOUCHERS. BECAUSE, AGAIN, IF WE PROVIDE THE PROGRAMS AND SERVICES THAT THE CHILDREN NEED IN THE PUBLIC SCHOOLS, THEN THE PARENTS DON'T FEEL LIKE THEY NEED TO GO TO FIND ANOTHER PROGRAM. MANY FAMILIES DON'T HAVE THE OPTION OF A PRIVATE SCHOOL. THERE IS ONLY 3% OF PRIVATE SCHOOLS IN ARIZONA OF ALL OF OUR SCHOOLS, CONCENTRATED IN MORE URBAN AREAS LIKE PHOENIX AND TUSCON.

TED SIMONS: IF THE AVERAGE PRIVATE SCHOOL TUITION IS $17,000, IT'S THERE IN THAT NEIGHBORHOOD, YOU GET A $5,000 VOUCHER, WHAT GOOD IS THAT TO A LOW INCOME FAMILY THAT STILL HAS TO MAKE UP THE 12,000$?

FRANK RIGGS: THAT'S ONE OF THE MAJOR FLAWS WITH THE ESA EXPANSION. THAT'S WHY I OPPOSED IT. YA KNOW, I WENT ON THE RECORD BACK THEN I COMMUNICATED WITH THE GOVERNOR AND STATE SENATOR THAT I WAS OPPOSED. ANY EXPANSION, ONCE THEY HAD TO BROKER THE LEGISLATIVE COMPROMISE AND CAPPED IT AT 30,000$ SHOULD BE MEANS TESTED TO GIVE LOW INCOME FAMILIES PRIORITY. THEY DON'T HAVE THE SAME CHOICES AS MORE AFFLUENT FAMILIES AND THE DOLLAR AMOUNT SHOULD BE INCREASED. I'M CONCERNED ABOUT THE TESTING AND ACCOUNTABILITY PROVISION THAT WAS ADDED AT THE LAST MINUTE, I HAVE HEARD FROM A LOT OF PARENTS THAT HAVE CHOSEN A PRIVATE EDUCATION THAT THEY BELIEVE THAT COULD BE THE CAMEL'S NOSE UNDER THE TENT AND LEAD TO THE GOVERNMENT BEGINNING- THAT IS TO SAY THE ARIZONA DEPERTMENT OF EDUCATION- TO REGULATE PRIVATE SCHOOLS.

TED SIMONS: ARE YOU CONCERNED THE VOUCHER SYSTEM COULD BE SIPHONING MONEY OUT OF THE GERNERAL FUND FOR EDUCATION?

FRANK RIGGS: THAT IS ONE OF, YOU KNOW, I CAMPAIGNED FOR A YEAR AND A HALF, AND I CONSTANTLY HEAR THESE FALSE CHOICES. IT IS ENTIRELY POSSIBLE, IN MY OPINION, TO SUPPORT HIGH PERFORMING DISTRICT SCHOOLS AND HIGH PERFORMING CHARTER SCHOOLS. IT'S POSSIBLE TO VALUE PARENTAL SCHOOL CHOICE AND THE EDUCATION PROFESSION ON THE OTHER. I DON'T THINK OF IT THAT WAY. HERE'S THE FUNDAMENTAL DIFFERENCE BETWEEN MYSELF AND MS. HOFFMAN. SHE WILL TALK ABOUT MONEY UNTIL SHE'S BLUE IN THE FACE, NO PUN INTENDED. I THINK IT'S ABOUT THE STUDENT. I TRUST PARENTS TO ACT IN THE BEST OF THEIR OWN CHILDREN.

TED SIMONS: I NEED FOR HER TO RESPOND TO THAT PLEASE.

KATHY HOFFMAN: WE NEED TO MAKE SURE WE ARE NOT MUDDLING THE WATER HERE. THOSE VOUCHERS ARE NOT FOR CHARTER SCHOOLS, THEY ARE ONLY FOR PRIVATE SCHOOLS. I DON'T BELIEVE IN TAKING TAXPAYER DOLLARS AND PUTTING THOSE TOWARDS PRIVATE SCHOOLS. I BELIEVE IN SEPARATION OF CHURCH AND STATE. MANY OF THE PRIVATE SCHOOLS ARE PARICHIAL SCHOOLS… AND SO I SUPPORT HAVING GREAT CHARTER SCHOOLS THAT ARE WELL RUN, THAT HAVE ACCOUNTABILITY, THAT ARE MAKING SURE THEY ARE PROVIDING THE BEST ACADEMIC SKILLS FOR OUR STUDENTS. AND MAKING SURE OUR KIDS ARE WELL ROUNDED, OUR STUDENTS HAVE OPPORTUNITIES FOR MUSIC, SCIENCE, ART, TECHNOLOGY, THINGS OUR KIDS ARE NOT GETTING.

FRANK RIGGS: BUT YOU ARE FLATLY OPPOSED TO EDUCATION SAVINGS ACCOUNTS.

KATHY HOFFMAN: I AM FLATLY OPPOSSED TO EXPANDING ESAs.

FRANK RIGGS: SO YOU DO SUPPORT EDUCATION SAVINGS ACCOUNTS IN THE CURRENT FORM- INCLUDING ONES FOR KIDS WITH SPECIAL NEEDS AND LEARNING DISABILITIES.

KATHY HOFFMAN: AS THE PROGRAM STAND NOW, I'M OKAY WITH THE PROGRAM. I DON'T BELIEVE IN TAKING THOSE OPTIONS AWAY FROM THE PARENTS THAT CURRENTLY HAVE IT. AND I WANT TO MAKE SURE THAT THEY CAN CONTINUE TO HAVE IT. IF WE OPEN IT UP TO ALL FAMILIES, THE KID WITH SPECIAL NEED MAY LOSE THE OPPORTUNITIES.

TED SIMONS: WE HAVE GOT A MINUTE LEFT. IT'S GOT TO BE QUICK.

KATHY HOFFMAN: I ALWAYS SAID I OPPOSE THE EXPANSION OF VOUCHERS, I AM VOTING NO ON PROP 305.

FRANK RIGGS: AND I WANT THE EXPANSION MEANS TESTED.

TED SIMONS: REALLY QUICKLY NOW. INTELLIGENT DESIGN, CREATIONISM, THE WHOLE BALL OF WAX, SHOULD IT BE TAUGHT?

FRANK RIGGS: NO. SCIENCE OF EVOLUTION AND DARWINISM TAUGHT IN SCIENCE BUT FOR OLDER STUDENTS, THEY SHOULD LEARN ABOUT THE GREAT RELIGIONS OF THE WORLD WHICH HAVE BEEN THE CATALYST OF HISTORY SINCE THE BEGINNING OF RECORDED HISTORY AND SHOULD LEARN THAT OUR FOUNDING FATHERS PROFOUNDLY BELIEVED IN A CREATOR AS THE ENDOWER OF AN UNAILEINABLE HUMAN RACE.

TED SIMONS: GOT TO CUT YOU OFF. WE HAVE A FEW SECOND LEFT. WHAT DO YOU THINK?

KATHY HOFFMAN: I STAND STRONG WE SHOULD NOT HAVE CREATIONISM IN OUR SCHOOLS. NOT IN THE SCIENCE CURRICULUM BECAUSE WE WANT TO MAKE SURE OUR KID ARE BEST PREPARED TO BE SCIENTIFIC, SCIENTISTS AND BE SUCCESSFUL IN THEIR SCIENTIFIC CAREERS GOING FORWARD.

TED SIMONS: GOT TO STOP YOU. LET'S HAVE CLOSING STATEMENTS. AND GOING IN REVERSE ORDER OF OUR OPENING STATEMENTS, WE START WITH KATHY HOFFMAN.

KATHY HOFFMAN: THANK YOU AGAIN FOR JOINING US AND LISTENING TO OUR IDEAS IN THIS EXCHANGE. I STRONGLY BELIEVE THAT IT IS TIME TO HAVE AN EDUCATOR IN THE ROLE OF STATE SUPERINTENDENT. WE HAVE HAD AN EDUCATOR IN THAT ROLE BEFORE. IT'S TIME TO HAVE SOMEONE WHO HAS BEEN IN THE CLASSROOM WHO HAS SEEN THE BROAD PERSPECTIVE OF THE SCHOOLS, WHO HAS ALWAYS BEEN DEDICATED TO WHAT THE STUDENTS NEED AND OUR TEACHERS NEED. I'M IMAGINING A STATE IN WHICH WE ARE EXPANDING OUR BI-LINGUAL EDUCATION, INVESTING IN OUR PUBLIC SCHOOLS, PROUD OF OUR PUBLIC SCHOOLS. WHEN WE INVEST IN PUBLIC EDUCATION IN ARIZONA, WE ARE INVESTING IN THE FUTURE OF OUR STATE AND OUR ENTIRE ECONOMY. AS I HAVE ALWAYS SAID, ARIZONA'S FUTURE STARTS IN OUR SCHOOLS. THANK YOU AGAIN.

TED SIMONS: THANK YOU VERY MUCH. AND TIME FOR THE CLOSING STATEMENT FROM FRANK RIGGS.

FRANK RIGGS: THANK YOU TED, THANK YOU MS. HOFFMAN, I APPRECIATE IT VERY MUCH. I STRONGLY BELIEVE WE NEED SOMEONE WHO IS A STRONG LEADER WITH A PROVEN LEADER OF EXECUTIVE, EDUCATIONAL AND LEGISLATIVE LEADERSHIP IN THE POSITION OF SUPERINTENDENT OF EDUCATION. ALL OF THOSE QUALITIES, ALL OF THOSE STRENGTHS ARE ESSENTIAL TO BEING AN EFFECTIVE AND SUCCESSFUL SUPERINTENDENT OF PUBLIC INSTRUCTION. I HAVE BEEN AN EDUCATION LEADER FOR OVER 30 YEARS WHO'S GOTTEN REAL RESULTS. AS AN ELECTED PUBLIC DISTRICT BOARD MEMBER FOR FIVE YEARS INCLUDING TWO YEARS AS THE CURRENT PRESIDENT, FOUNDING PRESIDENT OF ARIZONA CONNECTIONS ACADEMY A STATE-WIDE ONLINE ACCREDITED K-12 CHARTER SCHOOL WITH AN EXCELLENT 15 YEAR TRACK RECORD. AND AS A U.S. CONGRESS MAN AND CHAIRMAN OF THE HOUSE SUBCOMMITTEE ON EARLY CHILDHOOD ELEMENTARY AND SECONDARY EDUCATION, I WAS RECOGNIZED FOR MY DEDICATION FOR CHILDREN WITH DISABILITIES AND NAMED HEAD START LEGISLATURE OF THE YEAR. I WOULD VERY MUCH LIKE TO EARN YOUR TRUST, SUPPORT, AND YOUR VOTE IN THIS ELECTION, I PROMISE TO BE THE STRONG LEADER OUR SCHOOLS AND STUDENTS NEED.

TED SIMONS: THANK YOU VERY MUCH. CANIDATES, THANK YOU, GOOD DEBATE. AND THANK YOU FOR WATCHING THIS SPECIAL ELECTION 2018 EDITION OF ARIZONA HORIZON. WE ARE SPONSERED BY ARIZONA'S CLEAN ELECTIONS- FEATURING THE CANIDATES RUNNING FOR ARIZONA'S SUPERINTENDANT FOR PUBLIC INSTRUCTION. KEEP WATCHING ARIZONA HORIZON THIS ELECTION SEASON FOR MORE DEBATES. THAT'S IT FOR NOW. I'M TED SIMONS, THANKS FOR JOINING US. YOU HAVE A GREAT EVENING.

In this segment:
Republican Candidate for Superintendent of Public Instruction Frank Riggs
Democratic Candidate for Superintendent of Public Instruction Kathy Hoffman
SPOTLIGHT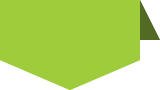 STAY in touch
with
azpbs.
org
!
Subscribe to Arizona PBS Newsletters: