Get a recap on the week's news from three local journalists.
Transcript:
TED: COMING UP NEXT ON "ARIZONA HORIZON'S" JOURNALIST ROUNDTABLE, THE IMPACT OF THE CONTENTIOUS KAVANAUGH NOMINATION ON ARIZONA POLITICS, AND WE'LL DISCUSS THE LATEST POLLS ON ARIZONA U.S. SENATE AND GUBERNATORIAL RACES. THOSE STORIES AND MORE NEXT ON THE "JOURNALISTS' ROUNDTABLE."

VIDEO: ARIZONA HORIZON IS MADE POSSIBLE WITH THE SUPPORT OF ARIZONA HIGHWAYS MAGAZINE. ESCAPE, EXPLORE, EXPERIENCE. AND BY APS WORKING 24/7 TO KEEP ARIZONA ON. AND BY THE CONTRIBUTIONS FROM THE FRIENDS OF EIGHT, MEMBERS OF YOUR ARIZONA PBS STATION.

TED: GOOD EVENING AND WELCOME TO "ARIZONA HORIZON" "JOURNALISTS' ROUNDTABLE." I'M TED SIMONS. JOINING US TONIGHT, CARMEN FORMAN OF THE ARIZONA CAPITOL TIMES, JEREMY DUDA OF THE ARIZONA MIRROR, AND STEVE GOLDSTEIN OF KJZZ RADIO. WELL THE VOTES IN THE U.S. SENATE APPEAR TO BE THERE FOR JUDGE BRETT KAVANAUGH TO BE CONFIRMED TO THE U.S. SUPREME COURT. FINAL VOTE IS EXPECTED TO BE HELD TOMORROW. ARIZONA SENATOR JEFF FLAKE SAID LAST WEEK THAT THE CONTENTIOUS PROCESS WAS QUOTE, "TEARING THE COUNTRY APART." WITH THAT PROCESS NOW A FORMALITY, THE QUESTION IS WHAT IS THE FALLOUT FROM ALL OF THIS? WE'RE GOING TO START WITH YOU ON THAT ONE. WHAT IS THE FALLOUT FROM ALL OF THIS?

CARMEN: I MEAN MY GUESS WOULD BE THE U.S. SENATE RACE BETWEEN MARTHA McSALLY AND KYRSTEN SINEMA. YOU HAD MARTHA MCSALLY COME OUT IN FAVOR OF BRETT KAVANAUGH'S NOMINATION AND KYRSTEN SINEMA COME OUT AGAINST IT. AND I THINK THE ULTIMATE DECIDER OF THAT ELECTION WILL SHOW WHAT THE PEOPLE REALLY WANTED.

TED: THAT ELECTION AND MORE. I MEAN IS THIS THE KIND OF THING THAT GALVANIZES DEMOCRATS, THAT GALVANIZES REPUBLICANS?

CARMEN: COULD BE A LITTLE OF BOTH, COULD BE A LITTLE OF NEITHER. MAYBE TOO SOON TO TELL.

TED: MAYBE TOO SOON—WHAT DO YOU THINK? I MEAN, COULD THIS BE—I MEAN BY NOVERMBER IS THIS JUST SOMETHING THAT HAPPEN A LONG TIME AGO?

JEREMY: I MEAN AT THIS RATE, EVERY WEEK, THERE'S SOMETHING NEW. DEMOCRATS, I THINK THEY'RE PROBABLY AS GALVANIZED AS THEY'RE GOING TO GET RIGHT NOW. LIKE THEIR FIRED UP, THEIR READY TO GO TO THE POLLS. WE'RE LOOKING AT PROBABLY SOME PRETTY HIGH TURNOUT. REPUBLICANS, I'VE DEFINITELY SEEN THE RALLY AROUND THE FLAG EFFECT HERE. THEY FELT VERY MUCH UNDER SIEGE WITH WHAT HAPPENED WITH KAVANAUGH. NOW THAT IT LOOKS LIKE HE'S GOING TO WIN CONFIRMATION, PEOPLE HAVE A LOST THAT I HAVE DEFINITELY SEEN THIS REALLY RILING UP REPUBLICANS. MAYBE GETTING THEM OUT TO THE POLLS A LITTLE MORE. NOW THAT HE WON, YOU KNOW, OR NOW THAT HE'S AT LEAST GOING TO WIN THE CONFIRMATION VOTE, MAYBE NOT QUITE AS MUCH.

TED: SO WE'RE TALKING ABOUT POLLS TODAY AND WE GET TO A LOT OF THEM TODAY. BUT THERE WAS A POLL REGARDING THE CONFIRMATION, AND IT SOUNDS LIKE ARIZONA VOTERS ARE EVENLY SPLIT ON THIS THING.

STEVE: IT CERTAINLY LOOKS THAT WAY, TED. AND I'M NOT SURPRISED BY IT BECAUSE WE KEEP THINKING HOW ARE REPUBLICAN WOMEN GOING TO GO IN NOVEMBER . AND THAT FACTORS INTO THIS AS WELL. YOU SAW REPUBLICAN WOMEN IN SUSAN COLINS. PEOPLE WERE WONDERING ABOUT TODAY THE SENATOR WHICH WAY SHE WOULD GO, AND SHE CAME OUT IN SUPPORT OF KAVANAUGH NOW. I THINK A LOT OF TRADITIONAL REPUBLICAN WOMEN IN ARIZONA ARE GOING THROUGH THE SAME KIND OF THING. AND IT'S ALMOST THAT SAME SORT OF THING OF WHERE IS JEFF FLAKE IN ALL OF THIS? DO WE FEEL GOOD ABOUT JEFF FLAKE AS A HUMAN BEING BUT TERRIBLE AS A POLITICIAN? WE'RE SEEING A LOT OF THAT TOO.

TED: YEAH BUT AS CARMEN MENTIONED, THE SENATE RACE, THESE ARE TWO WOMEN, THEY'RE RUNNING FOR THIS RACE. WHAT DO YOU THINK IN HERE? ANY EFFECT AT ALL?

STEVE: WELL, IT'S GOING TO HAVE SOME EFFECT BECAUSE THE TRUMP EFFECT IS ALWAYS IN EFFECT IF I CAN SAY EFFECT A FEW MORE TIMES. BECAUSE TRUMP IS-- WE'RE NOT SURE IF McSALLY'S GOING TO EMBRACE HIM OR NOT FULLY, AND SHE'S STILL PLAYING A LITTLE BIT TENATIVE THERE. SO I THINK THAT'S THE KEY THERE. IS SHE GOING TO LOOK LIKE SOMEONE WHO BY SUPPORTING TRUMP, SUPPORTED KAVANAUGH, AND DOES THAT TURN OFF MODERATE WOMEN?

TED: WHAT DO YOU THINK?

CARMEN: I THINK YOU COULD HAVE A DIFFERENT EFFECT IN A STATE WHERE SAY A MAN IS RUNNING AGAINST A WOMAN IN A U.S. SENATE RACE. BUT HERE WHEN YOU HAVE A CERTAINTY THAT A WOMAN IS GOING TO WIN THE SENATE SEAT AND BE ONE OF THE FIRST WOMEN TO REPRESENT THE U.S. SENATE FOR ARIZONA, I THINK IT WON'T HAVE AS BIG OF AN EFFECT.

TED: BUT WHAT ABOUT THIS IDEA THAT ONE OF THESE CANDIDATES, ONE OF THESE WOMEN IS MUCH CLOSER TO DONALD TRUMP THAN THE OTHER?

CARMEN: TRUE, BUT I THINK IF THAT WOULD HAVE TURNED OFF VOTERS, IT WOULD HAVE TURNED THEM OFF LONG AGO WHEN MARTHA McSALLY WAS TRYING TO GET DONALD TRUMP OUT HERE TO SUPPORT HER.

TED: WHAT ABOUT THE GOVERNOR'S RACE? GOVERNOR DUCEY APPOINTS JON KYL. JON KYL OKAYS BRETT KAVANAUGH. ANY RESIDUAL EFFECT THERE?

JEREMY: I MEAN IF THIS WAS A CLOSER RACE, PERHAPS. IS THIS WERE MORE A DEMOCRATIC STATE, PERHAPS. I MEAN, DUCEY, AND WE'LL GET TO THIS LATER OBVIOUSLY, LOOKS PRETTY FAR AHEAD. JON KYL WHO DUCEY APPOINTED, BASICALLY FOR THIS PURPOSE, THAT IS WHAT HE WAS THERE FOR. HE WAS THERE TO PROVIDE A VOTE, WHICH THEY MIGHT NEED. WHICH THEY THOUGHT THEY MIGHT OF NEEDED. WHICH OBVIOUSLY THIS IS A VERY CLOSEST- THIS IS ONE OF THE CLOSEST CONFIRMATIONS FOR THE SUPREME COURT IN AMERICAN HISTORY, AND JON KYL CAN, I THINK AFTER THIS WEEKEND HE CAN PROBABLY GO HOME NOW. HE SAID HE REALLY ONLY WANTS TO SERVE OUT THROUGH THE END OF THIS TERM THROUGH THE END OF THE YEAR. THIS IS THE ONE THING HE WAS THERE FOR SO HE CAN GO HOME NOW. JEFF FLAKE TOO.

CARMEN: FRANKLY, HE MIGHT BE EXHAUSTED AFTER THIS CONFIRMATION HEARING BECAUSE NOBODY EXPECTED THIS TO HAPPEN.

STEVE: AND I SPOKE WITH SENATOR KYL A COUPLE OF WEEKS AGO. HE WAS IN STUDIO WITH ME. WE HAD A LONG CHAT ABOUT THIS AND HIS THING, HE EXPLAINED THE SHERPA RULE, THE GUIDE RULE. HE SAID THIS WAS NOT ME DOING BACKGROUND CHECKS ON BRETT KAVANAUGH. MY JOB WAS TO BRING HIM TO TALK TO MY FELLOW FORMER SENATORS, AND HE SAID HE WAS VERY SURPRISED BY THE WHOLE THING, BUT HE ALSO MADE IT CLEAR THERE WAS A LOT OF ARM TWISTING THAT GOVERNOR DUCEY DID TO GET HIM TO DO THIS. BUT I AGREE WITH CARMEN AND JEREMY, HE'S NOT LONG FOR THE JOB—

TED: DID HE HAVE ANY PROBLEM BEING SOMETHING THEY QUOTE ON QUOTE SHERPA AND THEN TURNING RIGHT AROUND AND HAVING A DECISION ON THE NOMINATION?

STEVE: HE WAS SURPRISED AT THE STRESS LEVEL OF THE SITUATION. I THINK HE THOUGHT THAT KAVANAUGH WOULD BE MORE OF A RUBBER STAMP AS MY ANTICIPATION. HE DIDN'T SAY THOSE WORDS BASED ON HIS REACTION, THIS WAS NOT INTENDED TO BE A CONTROVERSAL NOMINATION.

TED: YOU MENTION JEFF FLAKE AND WE HAVE SOME SOUND FROM TODAY OUTSIDE OF JEFF FLAKE'S OFFICE IN WASHINGTON D.C. HERE WAS A SCENE IN THE HALLWAY OUTSIDE SENATOR FLAKE'S OFFICE.

VIDEO: [CHANTING]

TED: THESE ARE NOT PEOPLE SAYING, WE LOVE YOU, JEFF.

STEVE: RIGHT.

TED: WHAT KIND OF FUTURE DOES JEFF-- IN ELECTED POLITICS, DOES HE JUST GO STRAIGHT TO K STREET? IS HE A LOBBYIST BECAUSE THERE'S REALLY NO FUTURE.

STEVE: I WOULDN'T BE STUNNED BY THAT. A LOT OF PEOPLE I'VE TALKED, I'M SURE WE'VE ALL TALKED TO SOMEONE WITH SIMILAR PUNDITS WHO HAVE SAID THAT JEFF FLAKE IS SORT OF A THINK TANK GUY AT THIS POINT. AND MAYBE WE UNDERESTIMATED THAT BECAUSE OF COURSE HE GOT HIS PUBLIC CAREER STARTED AT THE GOLDWATER INSTITUTE. SO HE IS SOMEONE WHO LIKES TO THINK ABOUT THINGS. I EVEN HAD A GUEST WHO REFERRED TO HIM SORT OF DERISIVELY AS SENATOR HAMLET, WHERE HE COULDN'T QUITE MAKE UP HIS MIND ABOUT THINGS. AND IF THAT'S HIS LEGACY, AGAIN MAYBE AS A HUMAN BEING THAT'S OKAY BUT NOT AS A POLITICIAN.

TED: YEAH, I'VE HEARD THAT HAMLET ANALOGY USED A NUMBER OF TIMES. IS HE -- THERE WAS TALK THAT HE MIGHT -- HE WAS IN NEW HAMPSHIRE. HE MIGHT BE RUNNING FOR PRESIDENT AS A REPUBLICAN, AS AN INDEPENDENT. NO ONE SEEMS TO LIKE THE GUY AS FAR AS THE ELECTORATE IS CONCERNED.

CARMEN: HE'S STILL TOYING WITH THE IDEA OF RUNNING FOR PRESIDENT, AS FAR AS WHAT WE SEE OUT IN THE PUBLIC BUT THIS SORT OF HEARING IS SHOWING THAT HIS FELLOW SENATORS AREN'T ON HIS SIDE, WOMEN AND VOTERS ARE NOT ON HIS SIDE. EVERYBODY IS MAD AT JEFF FLAKE.

TED: YEAH. I MEAN DOES HE HAVE MUCH OF A POLITICAL -- DOES THIS HAVE TO BLOW AWAY FOR A WHILE BEFORE HE EVER COMES BACK INTO ELECTED POLITICS?

JEREMY: YEAH. PROBABLY MORE THAN A COUPLE OF YEARS. WE'VE SEEN NOW APPROVAL NUMBERS ON FLAKE. HE'S MORE POPULAR THAN TRUMP. HE DOESN'T REALLY HAVE A BASE LIKE DEMOCRATS, HE PULLED MUCH BETTER WITH DEMOCRATS THAN WITH REPUBLICANS. I'M GUESSING THOSE NUMBERS HAVE DOWN A BIT IN THE LAST TWENTY-FOUR OR FORTY-EIGHT HOURS. MAYBE UP A LITTLE BIT WITH REPUBLICANS BUT HE'S DEEPLY UNDERWATER WITH, BUT THE NUMBERS JUST AREN'T THERE.

STEVE: TED, WOULD ANY OF US HAVE EXPECTED, THINKING BACK TO JEFF FLAKE WHEN HE FIRST WON HIS HOUSE SEAT AND OF COURSE DIDN'T HOLD ONTO HIS THREE TERM PLEDGE AND STAYED IN CONGRESS FOR A WHILE, AND HIS BIG THING WAS WE'RE GOING TO GO AFTER PORK. HE WOULD SEND OUT THESE GREAT EMAILS ABOUT PORK. DID ANY OF US THINK HE WOULD END UP IN THE SPOTLIGHT? I'M JUST NOT SURE THAT'S HIS NATURAL TENDENCY. I THINK HE IS SOMEONE, NOT SAYING HE DOESN'T LIKE ATTENTION, BUT THIS KIND OF ATTENTION I DON'T THINK HE'S READY FOR.

TED: BUT WHAT DO YOU MAKE OF THE SPEECHES, THE BOOK? HE'S BEEN ANTI-TRUMP IN THE SENSE OF TRUMP'S NOT NECESSARILY HIS POLICY. VOTES WITH HIM ALMOST ALL THE TIME, BUT HIS BEHAVIOR AND HIS DEMEANOR, AND YET, HE JUST- YOU TALK ABOUT HAMLET. HE'S HOLDING THE SKULL IN HIS HAND, AND HE'S JUST SAYING OKAY I DON'T KNOW WHAT I'M GOING TO DO. BUT HE ALWAYS KIND OF SIDES WITH REPUBLICANS.

CARMEN: YEAH HE'S SETTING HIMSELF UP TO BE THE ANTI-TRUMP, BUT IN THE END, HE'S LIKELY TO VOTE FOR BRETT KAVANAUGH JUST SHOWING THE REPUBLICAN ELECTORATE AND DEMOCRATS THAT HE'S REALLY NO DIFFERENT THAN THE G.O.P.

TED: LAST QUESTION ON THE KAVANAUGH FALL OUT, ARE AVERAGE FOLKS PAYING ATTENTION TO THIS?

JEREMY: THAT, I'M NOT SURE ABOUT. I MEAN THOUGH EVERYONE'S SORT OF ANALYZING ALL THESE STATES WITH THESE CONTENTIOUS SENATE RATES, HEIDI HEITKAMP AND JOE MANCHIN, IS THIS GOING TO WIN IT FOR HIM? IS IT GOING TO LOSE IT FOR HIM? I WONDER IF PEOPLE, YOUR AVERAGE VOTERS, ARE REALLY PAYING THAT MUCH ATTENTION TO IT. I MEAN PEOPLE CARE ABOUT IMMIGRATION, PEOPLE CARE ABOUT HEALTHCARE. YOU LOOK AT THE POLLING AND THESE ARE THE ISSUES THAT ARE REALLY DRIVING THEM. IS ANYONE BUT LIKE THE MOST COMMITTED PARTISANS GOING TO VOTE FOR OR AGAINST MARTHA McSALLY OR KYRSTEN SINEMA BECAUSE OF THIS VOTE WHEN THERE'S ALL THESE OTHER ISSUES. I'M NOT REALLY SURE THAT'S GOING TO HAVE THAT BIG OF AN EFFECT AS SOME PEOPLE ARE PREDICTING.

STEVE: I THINK IF WE'RE TALKING ABOUT POLLS, TED. WE SEE MAYBE TRULY ONLY 5 TO 6% OF THE ELECTORATE ARE UNDECIDED. THOSE WHO ARE HARD-CORE DEMOCRATS OR HARD-CORE REPUBLICANS ALREADY KNOW WHERE THEY STAND IN THIS. SO IS THERE AT LITTLE TWEAK IN THE MIDDLE? MAYBE BUT I DON'T THINK MUCH.

TED: ALRIGHT LET'S GET TO SOME OF THESE POLLS. WE'LL START WITH THE U.S. SENATE RACE. SUFFOLK UNIVERSITY/ARIZONA REPUBLIC, KYRSTEN SINEMA, 45% AMONG LIKELY VOTERS. MARTHA McSALLY, 42%. WELL WITHIN THE MARGIN OF ERROR. IS THAT A SURPRISE?

CARMEN: NO. THAT'S PRETTY MUCH HOW IT'S BEEN ALL ALONG. PAST SIX MONTHS OR SO. SINEMA HAS BARELY BEEN UP BUT MARTHA MCSALLY COULD COME IN AND TAKE IT FROM HER.

TED: 11% UNSURE. 2% SUPPORT THE GREEN CANDIDATE. IS THE GREEN CANDIDATE GOING TO BE A FACTOR IN THIS RACE?

CARMEN: SEEMS UNLIKELY, BUT IF THE RACE IS CLOSE THE GREEN CANDIDATE COULD TAKE FROM SINEMA'S VOTERS AND CAUSE AN UPSET FOR MCSALLY.

TED: INDEPENDENTS, McSALLY LEADS 43 TO 29. SHE'S GOT THE INDEPENDENTS. I GUESS THAT SOUNDS UNUSUAL. DOES SHE HAVE THE DEMOCRATS?

JEREMY: I THINK FOR THE MOST PART, OBVIOUSLY THERE'S A LOT OF FOLKS ON THE LEFT THAT HAVE BEEN VERY DISSATISFIED WITH SINEMA FOR YEARS. THINK, WITH WHAT'S AT STAKE IN THESE ELECTIONS THIS YEAR I THINK MOST OF THEM WILL, EVEN THE ONE'S WHO REALLY DISLIKE HER BECAUSE SOME OF HER CONSERVATIVE VOTES WILL HOLD THEIR NOSE AND VOTE FOR HER. A FEW MAYBE KIND OF GO OFF TO THE GREEN PARTY CANDIDATE, BUT I THINK WHAT'S MOST SURPRISING ABOUT THESE NUMBERS, AS CARMEN MENTIONED, WE'VE SEEN SINEMA CLINGING TO THIS NARROW LEAD FOREVER, BUT SHE'S JUST GETTING HAMMERED OUT THERE. YOU TURN ON THE TV YOU HEAR SOCIALIST, COMMUNIST, HATES THE TROOPS, SUPPORTS CHILD SEX PREDATORS. AND YET SHE'S STILL CLINGING TO THIS VERY NARROW LEAD, LIKE IF SHE MANAGES TO SURVIVE ELECTORALLY DESPITE ALL THAT --

TED: WELL, IF SHE CONTINUES TO CLING TO THE LEAD, WE'RE GOING TO SEE MORE OF THESE KINDS OF ADS I WOULD IMAGINE.

STEVE: BUT OF COURSE SHE HAS A LOT OF MONEY HERSELF. WE'VE FINALLY SEEN SOME ADS TO COUNTER THAT. AGAIN WHO KNOWS THE IMPACT OF GRANT WOODS AS HE TALKS ABOUT SWITCHING FROM REPUBLICAN TO DEMOCRAT. BUT THAT ENDORSEMENT IN THAT AD GOT A LOT OF ATTENTION. AND THAT MAY HAVE STEMMED THE TIDE A BIT. SINEMA'S DONE A GOOD JOB OF EMPHASIZING VETERANS, VETERANS, VETERANS. BOTH IN HER FAMILY AND OUT.

TED: I NOTICED IN THE NUMBERS AS WELL, SINEMA HAD A HIGHER FAVORABILITY RATING, NOT BY MUCH, THREE POINTS BUT McSALLY WAS MUCH HIGHER IN TERMS OF UNFAVORABILITY, SEVEN POINTS.

CARMEN: AND THAT COULD BE DIRECTLY ATTRIBUTED TO THE ADS, ALL THE NEGATIVE ATTACKS ON SINEMA COULD BE BACKFIRING ON McSALLY.

TED: I WAS GOING TO ADD. AT WHAT POINT DOES THIS -- I MEAN, DOES THIS STUFF JUST REACH A POINT OF DIMINISHING RETURNS?

CARMEN: I THINK THE AVERAGE VOTER GETS SICK AND TIRED OF HEARING ABOUT IT.

TED: DO YOU THINK -- DO YOU AGREE WITH THAT BECAUSE OBVIOUSLY THEY WORK, THAT'S WHY WE SEE THEM ALL THE TIME, BUT SOMEWHERE ALONG THE LINE, YOU OPEN UP YOUR MAILBOX, AND YOU SEE ALL THIS STUFF AND YOU JUST--

JEREMY: YEAH, I THINK YOU'RE RIGHT ABOUT THE DIMINISHING RETURNS. MAYBE THAT EXPLAINS HOW SINEMA HAS MANAGED TO WEATHER THIS STORM. I MEAN YOU CAN ONLY SEE SO MANY OF THOSE ADS BEFORE YOU'VE REACHED SATURATION LEVELS AND IT'S ALL A LITTLE BIT MORE OF THE SAME.

TED: WILL THE RACE BE A REFERENDUM ON TRUMP AT ALL? HOW MUCH OF A REFERENDUM?

JEREMY: I MEAN IN A LOT OF WAYS, YEAH. BUT YOU'RE NOT SEEING EITHER SIDE REALLY TALK MUCH ABOUT THIS. SINEMA IS-- HOLDING ONTO THAT INDEPENDENT LABEL. McSALLY OBVIOUSLY TALKING A LOT LESS ABOUT TRUMP THAN SHE DID IN THE PRIMARIES. IN A LOT OF WAY IT WILL BE BUT MORE BECAUSE OF THE TURNOUT THAT TRUMP WILL PROBABLY DRIVE AMONG DEMOCRATS.

TED: DO YOU AGREE WITH THAT?

STEVE: I'M VERY SURPRISED THAT THE SINEMA CAMP HAS NOT DONE A LITTLE BIT MORE TO TIE McSALLY TO TRUMP. BECAUSE WHAT WE'VE SEEN IS A LOT OF THAT IDEA OF HER COUNTER IS VERY MUCH ABOUT McSALLY IS LYING ABOUT ME IN HER ADS, BUT NOT THAT SHE'S EMBRACING TRUMP. AND I WOULD THINK EVEN THE FACT THAT A LOT OF McSALLY SHOWS HER BY THE BORDER WALL. AND I THINK THIS IS WHERE SINEMA'S HAVING A TOUGH TIME BECAUSE SHE WANTS TO APPEAR TO BE INDEPENDENT BUT IF SHE DOESN'T FIGHT AGAINST THE TRUMP BORDER WALL, I THINK THAT COULD HURT HER A LITTLE BIT.

TED: WELL IN TERMS OF THIS POLL IMMIGRATION, THE NUMER ONE ISSUES, ECONOMY SECOND AND HEALTHCARE IS THIRD. ARE WE NOT SEEING SINEMA ATTACK MCSALLY BY A WAY OF TRUMP BECAUSE THE NUMBERS SHOW A LOT OF ARIZONANS LIKE DONALD TRUMP.

CARMEN: I THINK THAT COULD BE SAFE TO SAY. DONALD TRUMP'S FAVORABILITY RATING IN THIS STATE ISN'T GREAT, BUT YOU SEE DEMOCRATS IN PURPLE STATES OR BLUE STATES THAT ARE GOING AFTER THE REPUBLICAN OPPONENTS BY TYING THEM TO TRUMP BUT HERE IN ARIZONA THAT'S NOT A WINNING STRATEGY.

TED: YEAH ALL RIGHT. WE'LL SEE HOW THAT ONE GOES. LET'S MOVE TO THE GOVERNOR'S RACE HERE. SAME POLL, SUFFOLK UNIVERSITY/ARIZONA REPUBLIC, WOW, DUCEY SEEMS TO BE OPENING UP A LITTLE BIT OVER GARCIA. WHAT DO WE MAKE OF THIS.

JEREMY: THIS IS NOT EXACTLY MCSALLY/SINEMA OVER HERE. 12 POINTS. WE SAW ANOTHER POLL TODAY, 16 POINTS. I THINK THERE'S ONE. 18 POINTS, WE CAN PROBABLY STICK A FORK IN THIS ONE AT THIS POINT. I MEAN LOOK AT THE CAMPAIGNS, LOOK AT THE SPENDING. DUCEY AND THE REPUBLICANS, THEY'VE SPENT SOMETHING CLOSE TO $15 MILLION ON THE TV. GARCIA AND THE DEMOCRATS, A FEW HUNDRED THOUSAND. EVEN THE DEMOCRATIC PARTY SEEMS TO BE—THE ARIZONA DEMOCRATIC PARTY SEEMS TO BE SHIFTING ITS ATTENTION ELSEWHERE. THEY BOUGHT ALMOST $2 MILLION IN TV AIR TIME FOR KATIE HOBBS, THEIR NOMINEE FOR SECRETARY OF STATE. THEY HAVEN'T DONE THAT FOR GARCIA. I MEAN—LOOKS LIKE DUCEY IS KIND OF RUNNING AWAY WITH THIS THING AT THIS POINT.

TED: THE DEBATES. OBVIOUSLY YOU WERE A PART OF ONE, I WAS A PART OF THE OTHER ONE. I THINK THE CONSENSUS WAS THAT GARCIA NEEDED A KNOCK OUT PUNCH TO KNOCK OUT THE CHAMP, AND HE DID NOT GET THAT.

STEVE: HE DID NOT EVEN COME CLOSE. AND I THINK THE KEY ISSUE, TED, THAT WE KEEP TALKING ABOUT THAT MIGHT GET THE DEMOCRATS SOME SEATS ON THE STATE LEGISLATURE, WE MAY SEE IN STATE WIDE OFFICE, IS THE ISSUE OF EDUCATION. HOWEVER YOU SLICE IT. SOMETHING WITH K 12 FUNDING, SOMETHING RELATED TO THAT. AND WITH GARCIA'S EXPERIENCE, AND THE FACT THAT HE WAS THE DEMOCRATIC SUPERINTENDENT NOMINEE FOUR YEARS AGO, THE THING THAT KEEPS COMING BACK, AND I DON'T WANT TO GIVE A DUCEY TALKING POINT, BUT IT DOES APPEAR THAT GARCIA DIDN'T HAVE A PLAN OR WASN'T WILLING TO SHARE IT. AND WHEN YOU'VE BEEN ON THE CAMPAIGN TRAIL THAT LONG FOR EDUCATION THAT'S THE ISSUE WHERE YOU COULD REALLY KNOCK DUCEY. IN OUR DEBATE, DUCEY KEPT BRINGING UP FACT CHECK GARCIA, WHATEVER, AND GARCIA WAS NEVER ABLE TO COUNTER THAT AND HE JUST GOT LOST IN THE MUSH.

TED: YEAH I THINK HE BROUGHT IT UP ABOUT 72 TIMES DURING OUR DEBATE. EDUCATION A BIG ISSUE. ACCORDING TO THIS LATEST POLL, MEN 60 TO 30 FOR DUCEY. WOMEN, GARCIA UP BY 6 POINTS. AGAIN, LET'S GO BACK TO KAVANAUGH, WILL WOMEN BE GALVANIZED AND IF THEY ARE WILL THAT HELP? I MEAN GARCIA'S DOWN BY DOUBLE DIGITS

CARMEN: I THINK, YOU KNOW, HE HAS WOMEN SUPPORT BUT IT'S NOT GOING TO BE ENOUGH. DUCEY COULD GO ON VACATION FOR THE NEXT MONTH AND PROBABLY STILL WIN.

TED: YOU THINK THE ATTACK ADS AGAINST GARCIA HAVE WORKED?

CARMEN: OH ABSOLUTELY.

TED: YOU THINK SO?

CARMEN: WITHOUT QUESTION.

TED: WHAT DO YOU THINK?

JEREMY: NO SURE YEAH. WE WERE TALKING ABOUT THE POLLS WHERE IMMIGRATION IS THE TOP ISSUE, I MEAN THAT'S WHAT THEIR HITTING OVER AND OVER AND OVER AGAIN. IMMIGRATION, OPEN THE BORDER, NO WALL, ABOLISH ICE. AND GARCIA HAS HAD NOTHING TO COUNTER WITH HIM. HE'S THE EDUCATION CANDIDATE, WHICH IS A BIG MESSAGE THIS YEAR BUT HE DOESN'T HAVE THE MONEY TO GET IT OUT. HE DOESN'T HAVE THE MONEY TO COUNTER THE IMMIGRATION STUFF, HE DOESN'T HAVE THE MONEY TO TOUT THE EDUCATION STUFF. HE DOESN'T REALLY HAVE WHAT APPEARS TO BE MUCH OF A PLAN FOR HOW TO FUND HIS EDUCATION PLANS. HE'S JUST KIND OF FALLING SHORT ON A LOT OF THESE FRONTS.

STEVE: TED, SARCASTICALLY, I REALLY CAN'T TELL WHETHER DAVID GARCIA WANTS THE BORDER WALL BASED ON THE DUCEY ADS. I'M NOT REALLY SURE AT THIS POINT YET. BUT ALSO THE LATEST THAT I SAW, ACTUALLY WE TALKED ABOUT WHETHER THERE IS LATENT RACISM IN SOME OF THESE ADS. THE LATEST ONE I SAW ACTUALLY HAS GARCIA DOING THIS. WHICH MAKES ME THINK, OH OKAY WHAT ARE WE SUPPOSED TO READ INTO THAT.

TED: RIGHT. WHAT ARE WE SUPPOSED TO READ, AND IS ANYONE READING ANYTHING INTO THAT?

STEVE: I THINK AGAIN WE'RE COMING BACK TO BASE VERSUS BASE AND GARCIA, AS JEREMY POINTED OUT HAS NO MONEY. SO WE'VE FINALLY SAW ONE GARCIA AD. THE R.G.A. CAME OUT SO EARLY AGAINST GARCIA EVEN DURING THE PRIMARY SEASON SO GARCIA HAS BEEN A TARGET FOR A LONG TIME.

TED: YEAH I WAS GOING TO ASK, WAS THIS EVER A RACE?

CARMENl NOT REALLY. THE R.G.A. DEFINED GARCIA ALONG BEFORE HE EVEN MADE IT OUT OF THE PRIMARY, SO HE DIDN'T HAVE A CHANCE TO STANDUP FOR HIMSELF OR DEFEND HIMSELF.

TED: WITH THAT IN MIND, DO DEMOCRATS LEARN A LESSON HERE OR DO THEY JUST SAY -- WE'RE ALREADY CALLING THE ELECTION, BUT AS FAR AS THE NUMBERS FOR THIS SNAPSHOT RIGHT NOW, DEMOCRATS HAVE TO BE LOOKING AND SAYING, OKAY WE NEED TO DO X, Y, AND Z. WHAT'S X, Y, AND Z?

JEREMY: I'M NOT SURE. NOMINATE SOMEONE THAT CAN RAISE THE MONEY WHO'S GOING TO GET SOME OUTSIDE SUPPORT. I MEAN WE SAW- I MEAN OBVIOUSLY, YOU NEED MORE THAN THAT. IN 2014, WE SAW A DEMOCRATIC CANDIDATE WHO DID A DECENT JOB RAISING MONEY. HE STILL GOT PUMMELLED. IT WAS A REPUBLICAN YEAR. THIS YEAR WAS SUPPOSED TO BE THE YEAR WHERE DEMOCRATS WERE ASCENDED. WHERE THE LEFT WAS ASCENDED. WE'VE SEEN CANDIDATES LIKE THIS FOR GOVERNOR IN GEORGIA AND FLORIDA, BUT THEY HAD MONEY. THEY RAISED MONEY. THEY'VE KIND OF GALVANIZED VOTERS AND GARCIA HASN'T BEEN ABLE TO REPLICATE THAT HERE.

TED: ALRIGHT SO WE'LL SEE WHAT HAPPENS TO HIM IN OBVIOUSLY NOVEMBER. BUT AS FOR A SNAPSHOT FOR RIGHT NOW, IT LOOKS LIKE DUCEY HAS A COMFORTABLE LEAD THERE. AS FAR AS THE SNAPSHOT RIGHT NOW FOR PROP 127, THIS IS THE ONE THAT SAYS 50% OF ENERGY IN THIS STATE MUST BE BY RENEWABLES BY THE YEAR 2030. SUFFOLK UNIVERSITY/ARIZONA REPUBLIC, AGAIN THE POLL HERE, NO IS WINNING 47 TO 34, THERES 24% OF FOLKS UNDECIDED. AND I'M TELLING YOU I THINK A LOT OF FOLKS HAVE NO IDEA WHAT THIS IS ABOUT.

STEVE: I THINK YOU'RE ABSOLUTELY RIGHT, TED. BECAUSE WHAT WE'RE SEEING AGAIN, WE COME BACK TO THE ADS, THAT TOM STEYER, THE OUT OF STATE BILLIONAIRE, IS THE ONE WHO'S FUNDING THIS AND THAT'S REALLY WHAT WE KEEP HEARING OVER AND OVER AGAIN. ONE COUNTER AD I THOUGHT WAS INTERESTING WAS THAT MARK BRNOVICH IS NOW GETTING SOME FLAG FOR BEING SUPPORTED BY APS AND OF COURSE HELPING, WHATEVER WE KNOW BY HELPING CHANGE THE WORDING WITH THE STATES ELECTION DIRECTOR AND WHAT NOT. THERE'S A QUESTION ABOUT THAT. BUT I THINK IF PEOPLE ARE FOCUSED ON OH, ARIZONA SHOULD BE THE SOLAR CAPITAL OF THE COUNTRY, THEN MAYBE YOU'LL SEE SOME GAINS WHEN IT COMES TO THE UNDECIDED. BUT IF THIS CONTINUES TO BE A REFERENDUM ON WHO TOM STEYER IS AND THIS HEY, WE'RE GOING TO HAVE CALIFORNIA STYLE REGULATIONS--

TED: IS THAT WORKING WITH PEOPLE? ARE PEOPLE -- DO PEOPLE REALLY CARE WHERE THAT'S COMING? BECAUSE THEY REALLY ARE POUNDING THIS CALIFORNIA BILLIONAIRE TRYING TO MAKE ARIZONA INTO CALIFORNIA.

CARMEN: I DON'T THINK THAT'S A WINNING ARGUMENT. I THINK YOU SEE ALL THESE NEGATIVE ATTACK ADS SAYING THAT PROP 127 WILL RAISE YOUR ELECTRICITY RATES, AND THAT IS THE KIND OF AD THAT WILL WORK TO DEFEAT THE BALLOT MEASURE. AND MEANWHILE, THE PRO-PROP 127 FOLKS ARE COUNTERING WITH ATTACK ADS AGAINST MARK BRNOVICH. THAT HAS NOTHING TO DO WITH IT. I MEAN IT DOES, BUT IT TAKES A WHILE TO EXPLAIN WHY IT HAS ANYTHING TO DO WITH THE BALLOT MEASURE.

TED: YEAH IT'S ALMOST LIKE BRNOVICH IS GOING, WAIT A MINUTE – THIS IS YES OR THIS IS NO I MEAN AS FAR AS APS IS CONCERNED. THE ATTACK ADS, ARE THEY WORKING ON THIS ONE?

JEREMY: OH, ABSOLUTELY. AS CARMEN SAID, I THINK I COMPLETELY AGREE, THE CORE MESSAGE HERE THAT I THINK IS PROBABLY WORKING MORE THAN ANYTHING IS IT'LL RAISE YOUR RATES. I MEAN IT'S PHOENIX, ARIZONA, IT'S THE MIDDLE OF THE SUMMER. IT'S 157° OUTSIDE EVERY DAY, EXCEPT THIS WEEK. YOU KNOW, OUR POWER BILLS ARE ALREADY PRETTY HIGH, YOU HAMMER HOME THAT MESSAGE, THIS WILL RAISE YOUR RATES, AND PEOPLE ARE VERY RECEPTIVE TO THAT. I THINK.

STEVE: AND I'M REALLY INTRIGUED TO SEE IF ANY OF THIS AFFECTS THE CORPORATION COMMISSION RACE IN ANYWAY. BECAUSE PROP 127, IF WE'RE TALKING ABOUT RAISING RATES, THAT OF COURSE IS WHAT PEOPLE ARE MOST CONCERNED ABOUT WITH THE CORPORATION COMMISSION, TOO.

TED: YEAH. THE CORPORTATE—IT'S SO FAR—I MEAN GOODNESS-- THERE ARE SO MANY OTHER RACES. WE NEVER TALKED ABOUT SECRETARY OF STATE. WE HAD THE DEBATE THIS WEEK, SECRETARY OF STATE. AND AGAIN, THE LATEST POLLS SHOWS STEVE GAINOR UP BY 7 PERCENTAGE POINTS ON KATIE. AND NO ONE KNOWS WHO STEVE GAINOR—WE HAD A DEBATE. PEOPLE STILL DON'T KNOW WHO HE IS.

STEVE: NO AND GAINOR WAS THE GUY WHO IN THE INITIAL ADS WAS BASICALLY TELLING US HE WAS A LIFETIME N.R.A. MEMBER, HE LOVED DONALD TRUMP. AND THEN OF COURSE THAT GETS US THINKING. AND KATIE HOBBS IN HER MOST RECENT ADVERTISEMENT TALKS ABOUT HOW SHE HELPED GET TEACHERS MORE PAY AND WHATNOT. AND WE CAN ALWAYS READ INTO THIS, WELL WHAT DOES THAT HAVE TO DO WITH THE SECRETARY OF STATE'S OFFICE. SO OF COURSE WE CAN ALWAYS TALK ABOUT WHETHER GOVERNOR DUCEY MOVES ON, AND THE SECRETARY OF STATE BECOMES GOVERNOR.

TED: AND THAT'S IT. DURING THE DEBATE I ASKED THEM WHAT DOES THIS HAVE TO DO WITH IT AND AGAIN BY THE END YOU'RE ASKING HOW ARE YOU QUALIFIED FOR GOVERNOR AND THEIR GOING RIGHT BACK TO THEIR TALKING POINTS. BUT I MEAN, YOU'VE GOT KATIE HOBBS AND STEVE GAINOR WHO ARE JUST ONE STEP AWAY FROM THE GOVERNOR'S OFFICE, AND I THINK A LOT OF PEOPLE DON'T KNOW WHO EITHER ONE OF THESE FOLKS ARE.

CARMEN: OH I WOULD ABSOLUTELY AGREE. AND THEY HAVEN'T--- YOU KNOW STEVE GAINOR HAS MONEY, AND HE'S SELF-FUNDING HIS CAMPAIGN, BUT KATIE HOBBS HASN'T HAD A TON OF MONEY TO PUT HER MESSAGE OUT THERE EVEN THOUGH SHE'S BEEN IN THE LEGISLATURE FOR--

TED: NOT YET, BUT YOU'RE SAYING THAT THE DEMOCRATS ARE STARTING TO RALLY AROUND KATIE HOBBS.

JEREMY: YEAH THIS IS A LOT—THIS IS A PRETTY GOOD AMOUNT OF MONEY. I MEAN IT TAKES A LOT TO KIND OF CUT THROUGH THE NOISE AT THIS POINT IN THE ELECTION SEASON. EARLY BALLOTS GOING OUT NEXT WEEK. EVERYONE IS GOING TO BE UP ON TV. BUT YEAH I MEAN 1.8 MILLION, PERHAPS WE SEE SOME MORE, YOU KNOW. GAINOR'S ALREADY SPENT A LOT, BUT IS HE GOING TO COUNTER THAT? THIS IS A DOWN BALLOT RACE, MOST PEOPLE ARE GOING TO PAY ATTENTION TO NOTHING MORE THAN THE R OR THE D NEXT TO THE CANDIDATE'S NAME. AND IF ONE OR BOTH OF THESE CANDIDATES REALLY GOES HARD ON TV, GETTING THAT MESSAGE OUT, MAYBE YOU BREAK THROUGH A LITTLE BIT.

CARMEN: IT SOUNDS LIKE ARIZONA DEMOCRATS ARE MAYBE PLAYING THE LONG GAME. IF THEY CAN'T COUNT ON GARCIA TO CLENCH THE NOMINATION THIS YEAR MAYBE THEY CAN COUNT ON KATIE HOBBS TO WIN FOUR YEARS FROM NOW.

TED: IT'S THE BEST WAY TO GET TO THE GOVERNORS OFFICE, APPARENTLY.

JEREMY: REMEMBER IN FOUR OF THE LAST NINE SECRETARYS OF STATES ASIDE OF THE GOVERNORS OFFICE, EVERY GOVERNOR WHO HAS ENTERED OFFICE THROUGH ELECTION SINCE 1974 HAS LEFT EARLY.

TED: YES. BUT AGAIN, IF DOUG DUCEY WANTS TO LEAVE, IS HE GOING TO LEAVE EARLY WITH KATIE HOBBS AT SECRETARY OF STATE?

STEVE: YOU KNOW WHAT, I KNOW THERE'S A CONSENSUS THAT SAYS NO WAY, BUT IF HE'S AS AMBITIOUS AS JANET NAPOLITANO WAS YOU GOT TO THINK ABOUT YOURSELF.

TED: BUT LAST ONE, THE SCHOOL VOUCHER MEASURE. SUFFOLK UNIVERSITY/ARIZONA REPUBLIC, PROP 305 EXPLAND SCHOOL VOUCHERS. YES, 41, NO, 32. 27% UNDECIDED. AGAIN, I DON'T THINK PEOPLE KNOW WHAT THIS IS ABOUT.

CARMEN: MY QUESTION WOULD BE EVEN IF THE YES AND NO VOTES ON THIS KNOW WHAT THEY'RE TALKING ABOUT THIS OR HOW THEY'RE VOTING ON THIS. I'M CONFUSED AND I'M A REPORTER.

TED: RIGHT. IT'S EXPANDING SCHOOL VOUCHERS, CORRECT. FOR-- BUT THERE'S STILL—IS THERE STILL A CAP?

JEREMY: THERE'S -- THERE STILL IS. I DON'T THINK-- PEOPLE DON'T KNOW ANYTHING ABOUT THIS, AND OF COURSE, THE BALLOT LANGUAGE, IT DOESN'T SAY VOUCHERS. IT SAYS EMPOWERMENT SCHOLARSHIP ACCOUNTS. AND THIS I THOUGHT WAS THE MOST FASCINATING PART OF THIS ENTIRE POLL. YOU LOOK DEEP IN THE CROSS TABS, AND YOU SEE THE DEMOCRATS SUPPORT THIS, REPUBLICANS OPPOSE THIS, WHICH YOU WOULD EXPECT—IT'S SCHOOL CHOICE, IT'S VOUCHERS, YOU EXPECT THEM TO BE FLIPPED. SO IT TELLS YOU I THINK EVERYONE EXPECTS IT'S THE OPPOSITE OF WHAT IT REALLY IS.

TED: 29% OF THE REPUBLICANS SUPPORT THIS DESPITE THE GOVERNOR AND THE LEGISLATURE MOVING HAND AND EARTH TO GET THIS DONE. DEMOCRATS, 51% SUPPORT IT DESPITE ABSOLUTELY NOT ONE DEMOCRAT IN THE LEGISLATURE LIKING THIS THING.

STEVE: NEVER ONE TO ASSAULT THE VOTER. I HAVE TO AGREE WITH CARMEN. I THINK PEOPLE ARE JUST ABSOLUTELY ARE CONFUSED BY THIS ENTIRELY. WE'RE ALL JUST SEEING A CASE WHERE EVEN THOSE WHO WERE PRO-PROP 305, ARE SAYING I'M NOT REALLY SURE I WANT TO VOTE FOR IT EITHER. I'M SURELY NOT GOING TO CAMPAIGN FOR IT BECAUSE I DON'T KNOW IF THEIR AFRAID OF THE CAP ISSUE OR THEY JUST DON'T WANT TO BE ASSOCIATED WITH IT IN THIS RED FOR ED ENVIRONMENT.

TED: WELL THERE'S ALSO THE CONCERN THAT IF IT PASSES, IT GETS -- I MEAN, IT'S IN THE STATE CONSTITUTION HERE. YOU HAVE TO GO BACK TO THE VOTERS TO CHANGE IT, WHERE AS IF THE LEGISLATURE MONKEYS WITH IT THEY GET TO MONKEY WITH IT ALL THE TIME.

JEREMY: SURE AND IT'S STRANGE THAT NO ONE IS REALLY CAMPAIGNING WITH IT. I THINK THE OPPONENTS OF THIS—WE ALL FIGURED THIS WAS DEAD IN THE WATER AND I THINK EVERYONE GOT KIND OF COMPLACENT. AND NOW WE'RE SEEING THAT WITHOUT ANY MESSAGES REALLY EXPLAINING THIS TO VOTERS, IF THIS COULD PASS ENERGY EMISSION COULD BE THE VOTER PROTECTED, AND DEMOCRATS WILL NEVER BE ABLE TO GET RID OF IT—PROBABLY NEVER BE ABLE TO EXPAND IT EITHER. BUT THIS WILL BE A PERMANENT INSTITUTION.

TED: DO YOU THINK YOU AGREE JUST HAVING THE WORD SCHOLARSHIP ON THE INFORMATION AS OPPOSED TO VOUCHER MAKES A DIFFERENCE?

CARMEN: YEAH I THINK SO. I THINK PEOPLE THINK IT'S A POSITIVE THING. IT'S GOING TO PROVIDE MONEY TO STUDENTS.

TED: IT IS EMPOWERING. IT'S EMPOWERING AND IT'S A SCHOLARSHIP. IT'S AN EMPOWERING SCHOLARSHIP. HOW IS IT GOING TO TURN OUT?

STEVE: WELL GOSH TED, THESE NUMBERS REALLY SURPRISED ME I'M GOING TO SAY IT'S GOING TO NARROWLY PASS TO EVERYONE'S--

TED: HE'S RIGHT. I MEAN NO ONE'S GOING TO BE HAPPY ABOUT THIS.

JEREMY: NO, SURE. A LOT OF PEOPLE ARE GOING TO BE UPSET BECAUSE NOBODY UNDERSTANDS WHAT THEY'RE VOTING ON HERE. MAYBE THEY SHOULD HAVE JUST REPEALED IT.

TED: WE'VE ONLY GOT ABOUT A MINUTE OR SO LEFT HERE. DO YOU SENSE ANYTHING HAPPENING NATIONALLY, LOCALLY, STATEWIDE, YOU NAME IT, THAT WILL JAR WHAT WE'RE SEEING AS FAR -- CAUSE FOR POLLING, YOU LOOK AT TRENDS. AND WE'RE SEEING THE TRENDS NOW. DO YOU SEE ANYTHING JARRING THAT LOOSE.

CARMEN: NO. I THINK A LOT OF PEOPLE'S MINDS ARE MADE UP, AND EARLY BALLOTS GO OUT NEXT WEEK, AND THEY'RE READY TO VOTE.

TED: YEAH SO YOU DON'T SEE TOO MUCH HAPPENING?

CARMEN: NO.

TED: WHAT DO YOU THINK?

JEREMY: I MEAN MOST OF THE TRENDS WE ARE SEEING I THINK ARE PROBABLY GOING TO HOLD. YOU KNOW, SOME OF THESE THINGS ARE VERY CLOSE IN THE MARGINS. THE SENATE RACE, PERHAPS, MAYBE THAT CHANGES BUT THE TRENDS THAT WE HAVE BEEN SEEING GENERALLY, THOSE ARE PROBABLY GOING TO HOLD UP.

TED: ANY SURPRISES, YOU THINK, BETWEEN NOW AND THEN?

STEVE: I WISH THERE WOULD BE AN OCTOBER SURPRISE, TED, I DON'T KNOW WHAT IT IS. I DON'T THINK IT INVOLVES A HOSTAGE CRISIS WITH ARIZONA SO I'M GUESSING NOT.

TED: YOU DON'T KNOW.

STEVE: I DON'T. KNOW I HAVE NO IDEA.

TED: YOU HAVE NO IDEA WHAT'S GOING TO HAPPEN. IT COULD POSSIBLY HAPPEN.

STEVE: I SEE SOME OLIGARCHS OUT THERE, I DON'T KNOW.

TED: YEAH WE'LL BRING YOU BACK IF THAT DOES OCCUR. IT'S GOOD TO HAVE YOU ALL HERE. THANKS SO MUCH FOR JOINING US. COMING UP MONDAY ON ARIZONA HORIZON, WE WILL HEAR FROM REPRESENTATIVE TOM O'HALLERAN WHO IS DEFENDING HIS SEAT IN ARIZONA'S FIRST CONGRESSIONAL DISTRICT. AND HOW MUCH DOES EXPOSURE TO POLLUTION EFFECT THE RISK FOR ALZHEIMER'S. THAT'S MONDAY ON ARIZONA HORIZON. TUESDAY, A CLEAN ELECTIONS DEBATE FOR STATE TREASURER. WEDNESDAY, ANOTHER DEBATE, THIS TIME FOR STATE ATTORNEY GENERAL. ON THURSDAY, WE'LL HEAR FROM STEVE BRILL. HE'S CHALLENGING REPRESENTATIVE PAUL GOSAR IN CONGRESSIONAL DISTRICT FOUR. AND FRIDAY, IT'S ANOTHER EDITION OF THE "JOURNALISTS' ROUNDTABLE." THAT IS IT FOR NOW. I'M TED SIMONS. THANK YOU SO MUCH FOR JOINING US. YOU HAVE A GREAT WEEKEND.

In this segment:
Carmen Forman, Arizona Capitol Times
Jeremy Duda, Arizona Mirror
Steve Goldstein, KJZZ Radio
SPOTLIGHT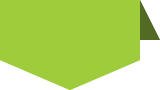 STAY in touch
with
azpbs.
org
!
Subscribe to Arizona PBS Newsletters: