Los Veteranos of World War II: A Mission for Social Change in Central Arizona is a documentary about local Mexican-American World War II veterans and how their fight for change impacted Phoenix history. The film's writer, Phoenix College liberal arts instructor Dr. Pete Dimas, joins host José Cárdenas for a discussion.
Transcript:
>> José Cárdenas:
Good evening. I'm Jose Cardenas. Tonight on "Horizonte," a documentary profiles local Mexican-American veterans and their fight for equality in Phoenix. And we'll talk to a member of a veterans group that serves as a liaison for veterans. The Silvestre Herrera Lulac number 1087's mission is to act as an advocate for all mission. Joining us to talk about how the group specifically helps veterans is Rita Brock-Perini, parliamentarian for the council. Rita, thank you for joining us on "Horizonte."

>> Rita Brock-Perini:
Thank you very much for inviting me.

>>José Cárdenas :
Tell us a little about your military background.

>> Rita Brock-Perini:
I am an Air Force -- former Air Force nurse. I served during the Vietnam era. I served at the largest medical facility the Air Force had at the time in San Antonio, Texas, at WillFord Hall medical center.

>>José Cárdenas:
How did you become involved with the veteran's council?

>> Rita Brock-Perini:
I retired last year with the department of health and human services, and I returned to Phoenix, which is my home, and I was invited to attend one of their meetings and decided that that was an opportunity to lend a hand to veterans.

>>José Cárdenas:
Now, we don't see very many female veterans. I know they're out there because thousands have served in the arm services. Is that still a rarity are we not paying enough attention or what's happening.

>> Rita Brock-Perini:
I think as time has gone by more women are serving in the military service and particularly in this present war. There are a lot of female veterans, many of them are single mothers, some are mothers with families, some are wives. But the number is extremely high. It is difficult to track statistics primarily because when women marry they change their name and it's difficult to keep track of them once they leave the military. However, I do seat numbers going up.

>>José Cárdenas:
What are your duties with the council?

>> Rita Brock-Perini:
I serve as the council's parliamentarian. My specific function is to help the council to complete their business in an orderly manner, to make sure that motions, decisions that the group makes are done appropriately and according to Robert's rules of order.

>>José Cárdenas:
Now the veterans council namesake is sill Silvestre Herrera, well-known because he became the first soldier to receive the medal of honor in World War II, and as I understand it, he also received the highest award for valor.

>> Rita Brock-Perini:
That is correct. When he entered the military he was not a U.S. citizen. It wasn't until after his heroic actions won him the Medal of Honor that he became a citizen, and, therefore, he was actually eligible for both medals.

>>José Cárdenas:
As I understand it, he's the only person that's won both of them is that right.

>> Rita Brock-Perini:
As far as I know.

>>José Cárdenas:
Is he still active with the council?

>> Rita Brock-Perini:
Yes, he is active. He's getting along in years. However, he's an extremely wonderful gentleman. He makes it a point to attend most of the functions that the council has. He was with us for the recent all veterans summit that was held October 22nd and 23rd.

>>José Cárdenas:
Can you tell us, focussing more specifically on 1087, what the goals are?

>> Rita Brock-Perini:
The goals of the group are to advocate for veterans by helping them to -- or by our identifying any changes in benefits, any changes in how one acquires benefits. We also are very interested in assisting veterans to work their way through the system. For some it's very difficult. The paper work is sometimes discouraging. So we try to help them to identify where the resources and we try to help them meet the qualifications. We also are spending some time in looking at veteran's families, and to that end for our summit that we just recently held we awarded four scholarships to children of veterans.

>>José Cárdenas:
I imagine these are issues of concern to veterans of whatever background but do Hispanic veterans face any particular difficulties?

>> Rita Brock-Perini:
Yes, I think that they do. I think that the language sometimes is a deterrent to them. I believe that the Hispanic community does not support veterans. I don't know that the Hispanic community is aware that the troops that are going to Iraq who have gone to Afghanistan are voluntary troops. These are young people who served in the Air Force or in the reserves, and by virtue of that were, in fact, sent to Afghanistan and Iraq, and they come back, and we have great concerns that they not be treated like Vietnam veterans, that they be welcomed back home by the community and that they receive support from the community as they make their transition back into their daily life.

>>José Cárdenas:
Have you seen any evidence that that's happening, that the returnees from Iraq are being treated in your opinion poorly?

>> Rita Brock-Perini:
I don't know specifically, however, I don't see much in the media in terms of welcoming them back, in terms of a community effort. We are very fortunate in that the Mayor is a veterans advocate; Mayor Gordon has participated with us and supported us in many veterans' activities. I am now serving on the first military veteran's commission for the City of Phoenix, which was a platform for Mayor Gordon, and he has now brought it to fruition.

>>José Cárdenas:
What kinds of initiatives has that group undertaken?

>> Rita Brock-Perini:
We will be working on initiatives such as a museum for veterans, looking into the possibility of having a rest area for veterans or military people who are travelling between bases on their way to assignments at the Phoenix city airport.

>>José Cárdenas:
Focusing back on the council, what is it that you do to help veterans understand what their benefits are and then obtain them?

>> Rita Brock-Perini:
What we did in October for the all veterans summit was to bring in all of the experts from the department of veterans services in a workshop atmosphere to answer the questions, to provide the information and to actually take applications and help the veterans initiate applications for services.

>>José Cárdenas:
Would this include dealing with what's gotten a lot of press attention, which is the Gulf War syndrome, illnesses resulting from that?

>> Rita Brock-Perini:
Yes, it is not only medical treatment; it also has to do with their benefits, benefits to their families, burial benefits, and educational benefits. There's an array of services that are available that many veterans don't seek out simply because they don't have the appropriate information.

>>José Cárdenas:
What's the next big thing the council will be tackling?

>> Rita Brock-Perini:
Our next big event will probably be this coming October, the medal of honor recipients will be holding their annual convention and they have chosen Phoenix as the host city, and the council will have a presence at that event.

>>José Cárdenas:
It sounds like the council is largely represented by Hispanic veterans. Is that accurate?

>> Rita Brock-Perini:
We have a large percentage of Hispanic veterans. We also have representation from all of the different service eras. However, we do have members who are not veterans, and they are simply people who are interested in serving veterans, helping them with their issues and helping them to make their way in the community.

>>José Cárdenas:
There's a suggestion that Hispanics are among the most patriotic of Americans. Do you agree with that?

>> Rita Brock-Perini:
Yes, I would. Yes. I personally feel a great deal of patriotism. I was born in this country. I was educated here. And I definitely feel very patriotic. I also have had the opportunity to speak to some National Guard people within the last couple of months who were not citizens when they got here and went into the military service and feel like they acquired a great deal personally and as individuals.

>>José Cárdenas:
Thank you he much for joining us on "Horizonte" and sharing your experiences with us.

>> Rita Brock-Perini:
My pleasure.

>>José Cárdenas:
Thunderbird American Legion Post 41 is called the largest Hispanic American Legion post in American. Mexican-American veterans were united in the fight against discrimination in Phoenix. "Los Veteranos of World War II: A Mission for Social Change In Central Arizona" is a documentary giving us the opportunity to hear the challenges that they faced for racial equality. Let's take a look at some of the documentary.

>> Documentary Clip:
The struggle for the realization of what they knew their rights to be went beyond veterans housing. Post 41 played a major role in eliminating discrimination in all aspects of their communities. Post 41 stood firm in eliminating local discrimination in V.A. and FHA financed housing. The movement for healthcare for the community was another major concern. Consequently, a viable health clinic was established at post 41 as a service to community and family. In 1952, members of the post 41 also participated in and supported the challenge to segregated education with a court case in Tolleson, Arizona. Gonzalez versus Shily. This case, like others across the southwest, challenged segregation based on the 14th amendment and preceded the Brown versus Topeka board of education decision that ended legal segregation in the United States. The story of the membership of American Legion post 41 serves to clarify much of the mythology and history of what we now see around us. It is the story of what has taken place in order to create modern Phoenix, Arizona.

>>José Cárdenas:
Joining us tonight is the documentary's writer Dr. Pete Dimas. Dr. Dimas is a liberal arts instructor and director of southwest studies at Phoenix College. Also here is one of the veterans in the documentary, Lencho Othon. Dr. Dimas, Mr. Othon, thank you for joining us. Dr. Dimas, let's start with you. First tell us a little about your own background, which I know is very interesting in and of itself.

>> Dr. Pete Dimas:
Oh, well, I was born in Phoenix.

>>José Cárdenas:
Your father was a veteran?

>> Dr. Pete Dimas:
My father was a veteran. I used to hear some of the stories but not all the stories. I knew that he participated with post 41. I didn't realize he was one of the founding members of the post 41 until I started working on this documentary. And --

>>José Cárdenas:
That's not what made you decide to do the documentary? It wasn't that connection?

>> Dr. Pete Dimas:
It wasn't that. I've been doing quite a bit of research into the history of Phoenix, and seeing how the city has evolved, and, of course, the obvious interest in what was going on in the barrios of the city and how people interacted with each other.

>>José Cárdenas:
This is part of your work at Phoenix College?

>> Dr. Pete Dimas:
Yes. Its part of my -- well, its part of my life's work because it is a personal interest. I have written a book on the history of the golden gate barrio but in order to write that one I had to come to understand the evolution of the City of Phoenix, and while working on that work, I ended up running into quite a few veterans of post 41 -- well, actually, I'm a member of post 41.

>>José Cárdenas:
So you served in the military as well?

>> Dr. Pete Dimas:
Yes, I was Navy in Vietnam.

>>José Cárdenas:
what made you decide to do this documentary?

>> Dr. Pete Dimas:
I'm involved with the bronze sacred heart center, a group of people who are working to preserve the old sacred heart church there on 16th Street and Buckeye Road. We've been working with the city for must be close to 18 years now, and while waiting for things to happen, we could wait forever, it seems, so we needed to get started with something. We needed to start working on our museum and cultural center, and part of that was a dedication to the veterans, especially the veterans that came out of the barrio there, the veterans of post 41. So this was a natural. And post 41 has been a supporter of that endeavor with the church from the inception of the bronze sacred heart center. We began this actual project a little over a year ago and got the approval of the post -- I recall going into the past commander's meeting and explaining we would start our project with the World War II veterans. I remember, Lencho, the comment you made, you better hurry up.

>> Lencho Othon:
fore we lose them all.

>> Dr. Pete Dimas:
The other thing about it is in that meeting with the past commanders the question came up, what about the church? And so they're intimately tied.

>>José Cárdenas:
It sounds just like a history of the involvement by the veterans group in social issues of the neighborhood.

>> Dr. Pete Dimas:
Oh, yes, and when you take a look at the action of the post, one of the people that became a lifetime member and the chaplain of the post was father Albert brawn, who was also the pastor of sacred heart church when it was begun. So there's a very close connection there.

>>José Cárdenas:
Mr. Othon, tell us a little bit about your involvement in post 41. How did you get involved?

>> Lencho Othon:
Well, right after we came back from the war, why, one of our loyal members there, he was actually the -- PEPAS and ray and two or three other fellows were instrumental in this idea of building a post. So about a year after they were thinking about it, why, talking about it, feasibility of doing it, we got together and the -- actually Frank, PEPAS and ray -- well, I think Peter was involved in it, maybe your father, too. We lobbied the legislature, and finally we got permission to build on city property.

>>José Cárdenas:
Did you have to create your own post because you weren't allowed in the existing --

>> Lencho Othon:
Well, we -- we had post 1. We still have post 1, which was the largest post in the state. Some of the fellows joined post 1 for a year or two. They were members there. I decided not to join and Wade. So, anyway, when we got the idea of going, they got the permission to build the post on this property. It was about half a block there between 2nd Avenue and central there -- actually 1st Avenue. And the thing got together, we started working. Now, I didn't get involved in it right at the very beginning, but after about two months of going down there and seeing all the work, I got involved in it, too. So post 41 was built, the building was built by the members. We hired only those people that we had to have like if we didn't have an electrician or something --

>>José Cárdenas:
So you would go out and find one. Let me ask you, Dr. Dimas, as I understand it, or there's been some suggestion, some recent articles on post 41, that not only did the veteran members of it fight against discrimination, but post 41 itself was born as a result of discrimination, because members didn't feel welcome in other posts. Is that accurate?

>> Pete Dimas:
What I've understood is that while they could be members of post 1, they didn't feel totally welcome. It's a continuation of the prewar conditions, and this is just what I've been able to gather. But there was another aspect that really pushed them more than that, and it was this idea that the society that they returned to had not changed all that much, and these veterans, who had faced quite extensive discrimination realized that only through organization and confidence in their organization could they be able to attack some of those things.

>>José Cárdenas:
Those are some qualities they picked up from being in the service?

>> Dr. Pete Dimas:
I believe so. Seldom are things limited to a certain period. I know when I interviewed Ray Martinez, I came not -- I interviewed his family also, and from the family I came to understand that his father was involved in some sort of politics there in Florence. So he had an introduction to what civic action could be. That's one of the continuities that we have there. But it's also the reality of war. War has no favorites in combat and you see the necessity of organization and you need to trust each other, and knowing that they performed well, I mean, they came back the most decorated ethnic group of the war, and then you come back and face the kind of things that they were facing, their families, they felt they had to get together. There's a very poignant moment in the interview where Ray Martinez says, "we came back and we knew we had a mission," and that was one of the reasons why he felt driven to spearhead this drive for post 41.

>>José Cárdenas:
Mr. Othon, while the post was largely Hispanic, in fact, as I understand it, it's one of the most concentrated numbers of Hispanics in any post in the country, you had other people, like Barry Goldwater and Red Harkins involved in the post. Tell us about that.

>> Lencho Othon:
Well, Barry became a good friend of the post, and he was a good friend of all people. He was -- he wasn't what we used to call a redneck. Anyway, he used to come down and work around, look around and do things for the post. As a matter of fact, when we were building a second addition to the post, Barry loaned us, I think it was like -- he didn't loan us, he gave us, I think it was about $3500, which was a heck of a lot of money at that time for the refrigeration unit we wanted to put in there. We didn't have the money. So he gave us a check for $3500 so that we would continue with the project. Later on I started a bingo program with the intent of making enough money to pay back Barry Goldwater, which we did, after a year or two.

>>José Cárdenas:
You made him a life member of the post, as I understand it?

>> Lencho Othon:
He became a life member a little bit later because at that time we presented a check to him, and he and, I think his wife's name was Betty, if I remember right, anyway, no, he said, we didn't give you a loan. He says that was our contribution to the post. So he wouldn't accept the check. So I told his wife that it will make the boys feel better if he would accept it. But Barry go ahead and take the check. Right about that time he was made a life member of the post. But about a couple of weeks later, we got a check in the mail for, I think it was close to $3500 or something like that as a donation. So what are you going to do?

>>José Cárdenas:
He continued to support --

>> Dr. Pete Dimas:
I understand that he also earned his right for the post at the bar there at the post.

>>José Cárdenas:
We probably shouldn't get into too many of those stories. Dr. Dimas, you referred to this as a PREQUEL. Can you tell us what you mean by that?

>> Dr. Pete Dimas:
The bronze sacred heart center is involved in documentation. The experiences, accomplishments of the veterans are part of that. The reality is that the technology has just become available for people who don't have extensive resources to actually start producing these sorts of things. Now, what we're doing is we want to let the community understand exactly how we're proceeding. The kind of stories that are there, the kind of rich history that's there. And to date we've only interviewed, say, eight or nine of the veterans. We still have about 50 more to go. And it wouldn't be accurate to say that we have the complete story at this point. The other part of our project will be not only to do the veterans of World War II, but also Korea, Vietnam and come right down the line to the present. In other words, to present a history of Phoenix through the eyes of the veterans as they've grown.

>>José Cárdenas:
Why do you think it's important, or what is there that's unique about the veterans' perspective on the history of Phoenix?

>> Dr. Pete Dimas:
Well, I think part of the reality is that it's hard to argue with someone who served his country. It's very hard to do that. So I think that understanding the kind of life that they've lived in the city and understanding the history of the city has basically been as one historian said, a hermetically sealed environment where very few Mexicans existed, that's something that needs to be broken open, needs to be shattered in a way, because, you know, history basically gives us our shared mythology, those things that tie us together, and if a large section of the population has been systematically excluded, maybe due to the history that has been learned, you don't really understand how to deal with the real issues that impact on a city.

>>José Cárdenas:
And impacting in the video package we listened to you talk about one purpose of the documentary being to clarify the mythology of, what, of Phoenix, of the veterans groups, of both?

>> Dr. Pete Dimas:
Well, of both. For example, in 1920 the chamber of commerce issues what I consider a rather famous declaration indicating that Phoenix was an All-American City and a primeval with -- desert -- excuse me, I'm an ASU fan -- with few or no Mexican characteristics. That was at a time in 1921 when you had 30,000 Mexicans stranded in the City of Phoenix during the Depression when the total population of the city was 20,000.

>>José Cárdenas:
The majority at that time.

>> Dr. Pete Dimas:
At times, yes. The founding of Phoenix up until the time of the arrival of the railroad, the majority was Mexican. The critical mass for the founding of Phoenix comes from the Mexican population.

>>José Cárdenas:
Let me ask you this, Lencho, what do you hope people will get out of seeing this documentary?

>> Lencho Othon:
Well, the fact is when we snow at our post and to our members, it is going to kind of build a pride in them. When we show it to the different families or different places where we will show it, especially maybe in another American Legion post where there are few Mexicans exist, as far as the American Legion is concerned, there's no discrimination there, but that will give the members a sense of pride to see that this is being done because -- we lived through a depression there that was --

>>José Cárdenas:
Let me ask the same question of you, Dr. Dimas, we have about 30 seconds left, what do you want people to get out of this?

>> Dr. Pete Dimas:
I want them to see that the history of Phoenix, the evolution of Phoenix was one that was -- involved the participation, extensive participation, of the Mexican population. I fear that there's too much fear. Proposition 200 is an example of that in my mind.

>>José Cárdenas:
We're going to have to leave it at that. Thank you for joining us on "Horizonte." You can see "Los Veteranos of World War II: A Mission for Social Change In Arizona" on Wednesday, December 8th at 7:00 p.m. at Phoenix College Bulpitt Auditorium, 1202 West Thomas, and it's free. Thank you for joining us on "Horizonte." To see transcripts of tonight's show or see what's coming up on "Horizonte," go to our website www.azpbs.org and click on "Horizonte." Good night, I'm José Cárdenas. Thank you for joining us.
In this segment:
Rita Brock-Perini: The Silvestre Herrera Lulac number 1087;
SPOTLIGHT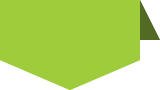 STAY in touch
with
azpbs.
org
!
Subscribe to Arizona PBS Newsletters: