The ASU Art Museum Rampa Exhibit will showcase work from the museum's permanent collection and works on loan from Arizona collectors. Nearly 40 artists from seven countries will be represented The exhibited works will be as diverse in content, in materials used, historically, and in artists' geographic origins. Guest: ASU Art Museum Director and Chief Curator Marilyn Zeitlin.
Transcript:
>>José Cárdenas:
Tonight on "Horizonte," a federal judge decided students known as the "Wilson Four," could stay in the United States for now. We'll talk about their reaction to the decision plus what they said at the hearing. And, an exhibition showcasing the artwork of Latin American Artists, all coming up next on Horizonte.

>> José Cárdenas:
Last week, a federal immigration judge tossed out deportation cases against students known in the Valley as the "Wilson Four". They were all brought here illegally as children and faced the possibility of leaving the United States. The Judge said the students were "targeted by immigration officials because they were Hispanic." We received a statement from U.S. Immigration and Customs Enforcement, the agency who pursued the case, and here's what they released. "ICE has reserved the right to appeal the decision of the immigration judge in this case, and when a decision on that issue is made, the Attorney of Record will be notified in writing. With us again is Judy Flanagan, one attorney representing the students. Also here are "Wilson Four" students, Luis Nava, Jaime Damian, and Oscar Corona. Gentlemen, Judy, thank you for joining us on "Horizonte." Jaime, set the stage for us as the competition that took you guys to Buffalo. What was that all about and how did you end up in Buffalo?

>> Jaime Damian:
Well, at Wilson, we were part of a club called the Solar Technology Club. We all participated in -- SRP was having a solar boat competition and we participated and we won second place. And then we were able to compete against colleges and universities.

>> José Cárdenas:
Luis, once you guys got there, this incident with immigration took place actually before the competition, am I right?

>> Luis Nava:
We qualified early. We fixed a few things. We had an extra day, so we went to visit Niagara Falls for the day. That's where we separated into two groups. One group wanted to see the falls from the other side of the border, and the other group wanted to get on the ferry. They questioned the group who tried -- not tried, but one of the teachers tried to ask what kind of identification they needed to cross.

>> José Cárdenas:
Immigration officials?

>> Luis Nava:
Yes, so they determined, I guess -- Jaime didn't have any documents, so they went looking for us, the second group.

>> José Cárdenas:
Oscar, one of the things that came out in the hearing and apparently was a focus of the judge was some comments made by immigration officials, comments that were considered derogatory. What can you tell us about those?

>> Oscar Corona:
There was actually a couple of occasions that they, yeah, they kind of made comments. One of them was, when we were being questioned, one of the -- I'm not really sure of her name, but she was like a supervisor lady, she actually told us that in Phoenix, or Arizona, because there is a lot of Hispanics, that we wouldn't stand out, but in Buffalo, we would, and so we would definitely be questioned, and then another time, there was two officers actually not talking directly to us, but like, you know, among each other, not too if far from us, they actually apparently -- I'm not sure if they meant it that they were going to go get something to eat and one actually commented to get Mexican takeout and they just kind of glanced at us and started kind of laughing.

>>José Cárdenas:
You were there for nine hours; is that right?

>> Luis Nava:
Yes.

>>José Cárdenas:
Judy, the hearing last week, a bit of a surprise, the outcome?

>> Judy Flanagan:
Well, we had filed a Motion to Suppress and a Motion to Terminate --

>> José Cárdenas:
And you also asked ice to defer action is that right?

>> Judy Flanagan:
Right.

>> José Cárdenas:
You got word that that wasn't going to happen.

>> Judy Flanagan:
We got the four letters denying their request for the deferred action moments before the hearing was to start. So that was a blow.

>>José Cárdenas:
What was your sentiment about how the hearing was going to go at that point?

>> Judy Flanagan:
We certainly weren't sure. We had no idea. We were feeling somewhat pessimistic going into the hearing.

>> José Cárdenas:
There has been some suggestion in the commentary in the newspaper articles, at least some legal observers said this was a rather unusual basis for the court to have made the decision that it did. What's your thinking on that?

>> Judy Flanagan:
I think it's probably not common for constitutional issues to be raised in immigration court. It's not something typically that immigration judges deal with, but it is certainly something that is there, it's in the books, the 9th Circuit has ruled on this issue when there is egregious official misconduct, when border officials approach people because of their -- simply because of their Hispanic appearance, or because of race, ethnic identity, that that is unconstitutional and that's the issue that we raised in this case.

>> José Cárdenas:
And what did the judge say about that? Any particular comments? That he made that indicated to you what his thinking was?

>> Judy Flanagan:
Well, he hasn't issued his written decision yet, and he made very brief comments, so we can't really say for sure, but he agreed that we had presented a case of egregious misconduct by the officials at the border, and we're going to wait to see what his decision is. He said it would take about 30 days to get that decision.

>> José Cárdenas:
And the remedy, though, that you were asking for that conduct was the exclusion of evidence; is that right?

>> Judy Flanagan:
Right, to exclude any statements they had made as to their national origin, their birth certificates obtained by ICE or then the INS, as well as to terminate the proceedings because of the conduct.

>>José Cárdenas:
How common is it that these kind of constitutional arguments would be made in these cases. Some legal observers say there's looser standards that apply in this context than would apply in a typical criminal case where someone would try to suppress evidence?

>> Judy Flanagan:
It's generally true that the exclusionary rule that would exclude evidence illegally obtained doesn't apply in deportation proceedings, however when there is egregious or outrageous behavior by officials, statements can be suppressed even in a deportation proceeding. And I think it perhaps has not been raised in other cases because the circumstances haven't arisen, but we did race it in this case, and the judge listened carefully to the evidence and made the correct ruling.

>> Jose Cardenas:
What does all of this mean? Let's assume that the judge's decision stands up on appeal or that ice chooses not to appeal. What happens then?

>> Judy Flanagan:
Well, in any case, none of the students are in any different position than they were before this all started. So, you know, the judge did not have the authority to turn them into permanent residents, for example.

>> José Cárdenas:
It just means they are not going to be deported any time soon?

>> Judy Flanagan:
That's right. And it means that we still have a lot of work to do to try to push forward the Dream Act, which is federal legislation that would help undocumented students that are in the same situation that the "Wilson Four" are in.

>>José Cárdenas:
Jaime, the Dream Act is something that would allow you and your classmates to stay in this country. Talk a little bit about the Dream Act and what you hope to come out of that.

>> Jaime Damian:
Well, the Dream Act is basically, you know, you've been in the United States for five years, and you are graduated from high school, and are attending, you know, college for at least two years or are like in the army or armed forces for two years, you can get a Green Card, and that, I think, is really important for all of us, because that's like the only thing we need, you know, to continue our education, our dreams, and not just for us, for everybody, all of the students in the same position that we are, students that have the potential to go to college and realize their dreams.

>>José Cárdenas:
How long have you been in this country?

>> Jaime Damian:
I've been here for like 15 years. I came here when I was about five.

>> José Cárdenas:
Luis, how old were you when you came to this country?

>> Luis Nava:
I was two.

>> José Cárdenas:
You have graduated from ASU?

>> Luis Nava:
I should receive my diploma in August.

>> José Cárdenas:
That will be in?

>> Luis Nava:
Management.

>> José Cárdenas:
This period of time that has been achieved by virtue of this victory last week, what will you be doing during that time period?

>> Luis Nava:
Basically I'm going to take a few classes during the fall semester and try to look for a job offer. There's some opportunities in that area. I still have to sit down with my learner and talk about that, and that's basically what I'm going to be doing.

>> José Cárdenas:
This is a program whereby if you have a job offer that might qualify you to obtain residency?

>> Luis Nava:
I mean, nothing secure, I still have to work for the Dream Act. I'm trying to get that passed for other students, hopefully that would be the avenue in which I gain my residency.

>> José Cárdenas:
Judy, the Wilson Four are famous now. As I understand you've gotten a lot of requests for interviews. Tell us a little bit about what's going on there.

>> Judy Flanagan:
Well, it's been sort of a wild ride since the hearing and in fact before it. I had three movie producers ask for television or movie rights to their story.

>> José Cárdenas:
You've had three offers as I understand?

>> Judy Flanagan:
Right, we have books, national and international. We've even had people call to offer to adopt all of the students, an option that would not work, but it was very kind.

>> José Cárdenas:
I understand some marriage proposals for Julianna, who is not with us tonight, but who is one of the Wilson Four?

>> Judy Flanagan:
Right.

>>José Cárdenas:
They have been declined?

>> Judy Flanagan:
We haven't responded to those calls.

>> José Cárdenas:
That would be their decision?

>> Judy Flanagan:
Absolutely, and not appropriate, but still, very kind people have called to offer support.

>> José Cárdenas:
NPR, Scott Simon is interested in doing an in-depth piece on the Wilson Four?

>> Judy Flanagan:
Right.

>> José Cárdenas:
Luis, the publicity hasn't all been positive. You were on a radio interview show recently and had some negative commentary. Share that with us.

>> Luis Nava:
A caller called in, a Hispanic caller called in and said that illegal is illegal and I should be deported and started really bashing me, and you know, it's hard, because there are some people who just don't understand that there is a human aspect to this, and it's a shame.

>> José Cárdenas:
Oscar, how do you feel when you hear those kinds of comments?

>> Oscar Corona
: It's like they are treating me like a criminal, and something that -- I shouldn't be compared to. I was just a student and then trying to become someone in life, and to be treated this way is unfair.

>>José Cárdenas:
Judy, in terms of next steps, when can we expect some kind of decision, either from ICE or proceedings to be initiated?

>> Judy Flanagan:
Well, the judge indicated that he will probably use about 30 days to deliver his written decision. After that, ICE has 30 days to file a notice of appeal with the Board of Immigration appeals And it's unclear whether they are going to appeal or not, but it's unclear whether they will do that.

>> José Cárdenas:
Any predictions?

>> Judy Flanagan:
My guess is that they probably will, but it's hard to say.

>>José Cárdenas:
We had Congressman Pastor here and he talked about his private bill that he was submitting to congress to provide the benefits that the Dream Act would preserve. Where does that stand?

>> Judy Flanagan:
As far as I know, it's been referred to a House of Representatives subcommittee and it is still there. We would need also a bill from the senate side for it to become a law. So at this point, we don't have an offer to make that happen. So, it's somewhat unlikely that that will pass; however, we really appreciate the generosity of Congressman Pastor in making that offer and giving us a sense of hope that we are going into the hearing.

>> José Cárdenas:
Ultimately, you need something like that or the Dream Act in order for the Wilson Four to be able to stay in this country? Am I right?

>> Judy Flanagan:
That's correct. Some of the students such as Oscar, he has a family petition pending because he's married to a U.S. citizen.

>>José Cárdenas:
He got married a few months ago; is that right, Oscar?

>> Oscar Corona:
Yes, I did.

>> José Cárdenas:
Congratulations.

>> Oscar Corona:
Thank you.

>> Judy Flanagan:
However, because of the very strict 1996 immigration laws, he is not eligible to do his paperwork entirely in the United States. He would have to leave and then apply for a waiver, because another law would subject him to a 10-year bar to getting his papers. So, he's looking at perhaps a long wait outside the United States, unless something changes, such as the Dream Act or a provision of the law, 245I gets reinstated.

>> José Cárdenas:
Luis, we have a few seconds left. I'll give you the last word. Your thoughts on what the future holds?

>> Luis Nava:
I think people have to look at the immigration issue and separate the students from the rest. Sometimes we're put in the same category as coyotes and criminals and I think that's a mistake that people make. Hopefully they'll understand and push the Dream Act as part of that solution to this immigration problem.

>>José Cárdenas:
Judy Flanagan, gentlemen, thank you for joining us on "Horizonte."

>> All: Thank you.

>> José Cárdenas:
Latin American art has long been a part of the Arizona State University Art Museum. Right now there is an exhibition on display called Rampa, Signaling New Latin American Art Initiatives, which showcases works from the museums collections. Here is a look at some of the collection.

>> Jose Cardenas:
Joining us to talk more about the exhibition is ASU Art Director and Chief Curator, Marilyn Zeitlin. Thank you for joining us on "Horizonte."

>> Marilyn Zeitlin:
My pleasure.

>> José Cárdenas:
In what sense is this a new Latin American initiative?

>> Marilyn Zeitlin:
It's new for the museum because our collection began with a cluster of extraordinarily good Mexican modernism, paintings, primarily. From that point we built the collection to contemporary art and then Cuban work. This is a new opening up to Brazil, Argentina, Chile and an enrichment of the other areas of collecting.

>> José Cárdenas:
As I understand it, when you began putting together this exhibition, the focus was going to be on the museum's own permanent collection, but that changed. Tell us about that.

>> Marilyn Zeitlin:
Well, we had lots of new acquisitions that hadn't been seen yet, so we were going to do say show, then we thought maybe we should add a few pieces from local collections, and when we started to find the work, it was so strong and there was so much of it, and everyone we asked said, yes. So, we kept removing things from the collection and adding more from the community collectors until we had a show that is, I would say, three quarters of it, from people who are collecting that live here in the valley.

>>José Cárdenas:
That was including the Hollies who have an impressive collection?

>> Marilyn Zeitlin:
Yes, and others who are not as well known like the Liebermans who collect lots of different things but have recently brought some beautiful Latin American work.

>> José Cárdenas:
What is it that makes Latin American art different?

>> Marilyn Zeitlin:
I think the connection between art and life is always very strong, and so there's always a reflection on what it is to be living in the world now and to try to resolve some issues, sometimes with mysteriousness, as in the Gonzalez Palma that we are looking at, or the Chomby photograph from Peru. There is an aura of the inexplicable. It harkens back to the magic realism literary movement of the '770s and '80s.

>> José Cárdenas:
Gabriel Garcia Marquez. Let's talk about the specific pieces, the "Ditborn" piece. I would think people looking at it would think this isn't so much Latin American, because the images seem to be more reflective of our own Native American Indian culture. What can you tell us about this piece?

>> Marilyn Zeitlin:
It is reflective of native people in his country as well, native people in general. What he does, is he tries to kind of rescue from oblivion, groups of people that have been marginalized, forgotten or disappeared. [Learn more about the ASU Art Museum Exhibit, Rampa: Signaling New Latin American Art Initiative]

>> José Cárdenas:
-- Ditborn is Chilean himself?

>> Marilyn Zeitlin:
Yes.

>> José Cárdenas:
You shared with me a very interesting aspect of his art. Tell us about that.

>> Marilyn Zeitlin:
He calls these air mail paintings. They are made on very cheap brown paper. He makes them so that they can fold and fit into an envelope, and he then mails them to museums or collectors, and part of the piece is the envelope, with all of the addresses on it of all of the migration that the piece has made.

>> José Cárdenas:
This is a particularly large piece, isn't it?

>> Marilyn Zeitlin:
This is a large piece, but it's so much like the way we all live now, migrating and moving around, you know, identity gets lost in the shuffle sometimes.

>> José Cárdenas:
Let's talk about the Gonzalez Palma piece. A Guatemalan artist as I understand it. What can you tell us about him?

>> Marilyn Zeitlin:
He also uses indigenous figures in his work very frequently, though he hasn't in this piece. This is a piece that's about communication and the kind of gap that happens in communication. Here are two figures that are dancing, but they don't really seem to be connected, and there are all of these mysterious elements. Like there is some strange little spines stuck to their shoulders, and we really have no explanation. They are barefooted. The suggestion of sound from the presence of the piano, it's a piece I look at, and I feel like I can hear the music come off it.

>> José Cárdenas:
It's a very striking piece, as is the one from Pedro Vizcaino, a Cuban artist, and this piece really is different in many respects from what we see from other artists. Tell us about this one.

>> Marilyn Zeitlin:
Pedro lives in Miami. He came to the United States from Cuba.

>> José Cárdenas:
From Cuba?

>> Marilyn Zeitlin:
From Cuba. He works in the supermarket to make a living and at the end of the day, he goes to the dumpster and pulls things out from the stores and mall, packing materials and goes home and makes a piece every day.

>>José Cárdenas:
He is still working in the supermarket?

>> Marilyn Zeitlin:
Yes, even though he shows very actively, and he glues these elements together, and he draws in his very expressive way on them, often -- they are very playful, but at the same time, most of his images are of tools of destruction, tanks, guns, airplanes. And yet, they are kind of attractive at the same time that they repel us. And there is this tremendous energy off this work.

>>José Cárdenas:
Now, these images of war or destruction that you talk about, are something that many people would associate with a figure who was in, I think, the first piece at the beginning of the video clip. But the image is completely different than what people would think about when they think of the Cuban revolution.

>> Marilyn Zeitlin:
It's very poignant. It's Che in a very domestic moment with his children -- he is saying goodbye to them before he leaves to Bolivia. Of course, he never returned. There's a kind of farewell level. The artist takes images that have already passed the sensor in Cuba, so he doesn't have problems on that level, and he --

>>José Cárdenas:
Is he still living in Cuba?

>> Marilyn Zeitlin:
Yes, he is. And he repaints it in a pretty literal way in black and white because they are images from the black and white newspaper, and then when he's finished and the paint is still wet, he takes a dry brush and moves the paint around, to create these grays, shades of gray and his theory is we don't live in a black or white, right or wrong world anymore. And particularly in Cuba, I think, one feels that. So there is a sense, somehow of the disintegration of that clarity. Che is a very controversial figure even now.

>> José Cárdenas:
And a very topical one given the movie "Motorcycle Diaries" which came out last year.

>> Marilyn Zeitlin:
Exactly, yes.

>>José Cárdenas:
This exhibition has quite a wide range of medium that was used. Tell us a little bit about that.

>> Marilyn Zeitlin:
Yes, there is some beautiful painting, large-scale drawing, there is sculpture, photo, quite a lot of photography.

>>José Cárdenas:
And a video piece?

>> Marilyn Zeitlin:
A video pace named Jorge Maque called "Music Box." And it just shows the traffic passing in all of the lanes and the mystery of the piece is to figure out what the relationship between the moving traffic and the sound you are hearing which is just a little wind up music box. It's very charming, and you know, one of those pieces that stays in your mind. I hear it all day long, and I love it.

>>José Cárdenas:
Now, at the beginning, we talked about what makes Latin American art different. What makes it Latin American art? Because these artists move from one country to the next. They may be Cuban in origin, but they are in the United States now.

>> Marilyn Zeitlin:
That's a really important question. Is it language? Because you are born somewhere, does that make you -- I mean, is Gonzalez Palma Guatemalan, each though he lives in Buenos Aires? Probably so, but there is a sense that people move around, come to the United States, show here, go to Europe, live in Europe. So I don't think it is where you are from, because Leonardo Carrington, that we were talking about earlier, went from England and lived in Mexico from most of her life. She is a Mexican artist. That's where she made her contribution. That's the culture that fed her so richly for all of those decades.

>> José Cárdenas:
We're talking about the title of the exhibition, the new initiatives, what about the first word, Rampa? Where does that come?

>> Marilyn Zeitlin:
That's the name of the street in Havana that goes from the sea into the Commercial District, and I felt that it was a good word for us to appropriate because it's about an opening up, and an entering, so it's a -- and I don't think it's really necessary to know that about Havana, but we wanted the show to be a way for people to enter and start to learn and become familiar with works of art from parts of Latin America that they are not as familiar with.

>>José Cárdenas:
One of Dr. Crow's priorities has been his pan-American initiative. How does this fit into that?

>> Marilyn Zeitlin:
Well, I think it fits in. Clearly -- I have a very deep interest in this work, but I'm very happy that the university is creating a larger context that's looking at our relationship south, not just for business, but I think as people want to learn more about what these countries are about, and how they can best function in them, the art can be a way to learn that. But also just to learn about this incredible culture, array of cultures.

>>José Cárdenas:
Marilyn, we're about out of time. What can we look forward to in the coming months.

>> Marilyn Zeitlin:
We'll have another show, finally the work that we didn't show from the permanent collection will be shown in January and we have solo exhibition coming up of Brazilian, Argentinian, and Cuban artists.

>>José Cárdenas:
The exhibition runs through August 20th at the ASU art museum, located in the Nelson Fine Arts Center on the southeast corner of Mill Avenue in Tempe. For information on "Horizonte," visit our web site, www.azpbs.org and click on "Horizonte." That's all for tonight. Thank you for watching. I'm José Cárdenas. Have a good evening.
In this segment:
Luis Nava, Jaime Damian, and Oscar Corona: Wilson Four students;
SPOTLIGHT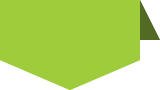 STAY in touch
with
azpbs.
org
!
Subscribe to Arizona PBS Newsletters: