Over one and a half million people struggle with Lupus, a chronic auto immune disease that causes inflammation and tissue damage to the body's organ system. A national campaign is currently underway to increase the public's awareness of the disease. HORIZONTE's guests include: Laura Neal, from the Arizona Chapter of the Lupus Foundation of America and Deborah Sedillo Dugan, the wife of a Lupus patient. Learn more: http://www.lupus.org http://www.lupusarizona.org
Transcript:
Feliciano Vera:
Good Evening, I'm Feliciano Vera in tonight for José Cardenas. It's a potentially life- threatening autoimmune disease people know little or nothing about. We'll talk about the national campaign going on to bring attention and awareness to Lupus. And, in "Horizonte sounds of Cultura "SOC" see the immigration issue through the eyes of migrants crossing the desert and from the minutemen volunteers at the border. These stories up next on "Horizonte".

Announcer:
Funding is provided by S.R.P. S.R.P.'s service is water and power. But our dedication to the community doesn't stop there. S.R.P., delivering more than power.

Feliciano Vera:
Every day over one and a half million people struggle with the health effects of Lupus and some may not even know they have it. Lupus is a chronic autoimmune disease that causes inflammation and tissue damage to the body's organ system. Right now there is a national campaign going on to increase the public's awareness especially among Latinos of lupus and help them understand what the disease is all about. Let's take a look at public service announcements about the disease.

Feliciano Vera:
With us tonight to talk about Lupus is Laura Neal. Laura is one of the founding members of the Arizona chapter of the Lupus Foundation of America. Also here is Deborah Sedillo Dugan. Deborah was involved with the Lupus Foundation of America for many years. She also has a personal interest when it comes to lupus that she will share with us in this segment.

Feliciano Vera:
Laura, Deborah, welcome. Now Laura tell us a little bit about this national campaign and your personal involvement with the Lupus Foundation of America.

Laura Neal:
Well, the national campaign is really to get the word about Lupus out to the community, let people know some of the effects that Lupus can have on the body, and what we're trying to do to help change the outlook on Lupus.

Laura Neal:
So we're looking for people out there who have lupus, who would like more information and can give as you call and we can certainly provide the information to them. Just make people all over aware of the disease.

Feliciano Vera:
Now, can you share with us a little bit about what Lupus is and what it does to the body and why it's important that public know about Lupus?

Laura Neal:
Sure. Lupus is actually what we call an autoimmune disease. And what that means is the body is attacking itself on the inside. So if you think of your white blood cells where they are attacking the foreign antibodies in your system, well instead of doing that they're actually attacking your major organs. A lot of people actually have major organ involvement and that's called systematic SLE Lupus, so it's very different in everybody. And what makes it so hard to diagnose is the symptoms mimic a lot of diseases. You have a lot of fatigue. A lot of people get diagnosed with Epstein Barr or chronic fatigue. You have like I said the organ involvement, lungs, heart, brain involvement. So many things can happen that the doctors typically, they diagnose and work with what the problem is at that time. But over a period of months, years sometimes, it takes them awhile to diagnose what it actually is. And so that's why we're having this campaign to get the word out.

Feliciano Vera:
Deborah you have personal involvement with lupus as well. Can you talk a little bit about that and how you became involved with the Lupus Foundation.

Deborah Sedillo Dugan:
Absolutely. It's been 20-years strong. It's actually my husband who has lupus. He was diagnosed six months after we were married. We've been married for over 21 years. I do want to point out that lupus does impact 90% women. So the 10% men it's rare. And my husband Doug was very, very fortunate that he was in fact diagnosed fairly right away. This is when we were back east. So I immediately as newlyweds tried to learn as much as I could about the disease. I got very involved with the lupus foundation there of greater Washington and I served on the board for about eight years helping create that public awareness to let people know about what the disease is. Because it's a hidden disease, it's an inch visible disease. And people need to another more about it. There are people out there walking today that have symptoms and don't know what's going on. The doctor may be misdiagnosing what they actually have.

Feliciano Vera:
Now, given the disease's characteristics, how does it affect families? And especially if they don't have the ability to necessarily know what is going on?

Deborah Sedillo Dugan:
Well, I think in my case that it's been a long long road. And it's been really tough. My husband unfortunately had to stop working about seven years ago because of the disease. The symptom is chronic fatigue. You can see the stress level, you could think that a person is normal and you can't see the pain and suffering they go through on a daily basis just to get out of bed. Because it does impact -- it's inflammation that impacts your joints and muscles. So the copping process especially when you have a family and an active family you have to pull together and everyday is a different day and you just have to have a lot of faith and look at there's a lot of people worse off than we are. So the coping process is there but you do it as a team and a family. It is stressful.

Feliciano Vera:
Laura, Deborah shared with us that 90% of lupus patients are women. Now, given that factor, what is the demographic look like in terms of Latino, African-Americans and other minorities within the country?

Laura Neal:
It's a very large part. Unfortunately not a whole lot of studies have been done. They are starting to be done now. But we know people of color tend to have lupus more than others. So that is another reason why we're trying to get this word out. With we estimate that about 33,000 Arizonans have lupus. And we have a higher percentage than the rest of the country because we have a high Hispanic population.

Feliciano Vera:
Now, Laura, what is the campaign all about generally? And what do our folks at home need to know about it as it gets rolled out?

Laura Neal:
What they need to know is that we are here for them. We are looking for volunteers. You may have lupus and want to help out a little bit at a time if you can. Or you may have a family member who has. It but really the biggest thing is getting the word out. Because as Deborah mentioned, it is a silent disease. People can look at you or look at me and think, she looks fine. There's nothing wrong with her. But they don't really understand what is going on. And it is very difficult for people. So the more awareness we can create out in the community, the better off everyone will be.

Feliciano Vera:
Deborah how does lupus affect the Latino community in your personal experience?

Deborah Sedillo Dugan:
It's interesting. Because I actually have an aunt who passed away. And they said she had rheumatoid arthritis. This was back in the 60's. Now that education is out there more and more, we think that she really may have had lupus. Because my aunt, another aunt today has been diagnosed and suffers from lupus as well. And I think my husband the Irish-Anglo happens to have. But it does impact us as Laura said. Latinos as well as African-American women largely. Still in their child-bearing years. And I think culturally it's important especially for Arizonans to understand. There's some language issues. We're really as a group trying to reach out to those folks and help them with language so they can understand. Culturally I think it's really important as a family unit to stay strong, stay together, having a lot of faith really really does help. So I think that helps in our culture. I believe.

Feliciano Vera:
Now, given the complexity that diagnosis poses, how do potential lupus patients find out? What does that screening process look like and how does that get complicated by the linguistic problem?

Deborah Sedillo Dugan:
Well I think we both have different stories I know my husband woke up one morning and couldn't take his wedding band off because his hands were so swollen. The next morning he woke up he had a butterfly rash. That's something I think is very very important that audience does in fact know the symptoms other than fever, fatigue, butterfly rash is also very prevalent. And the word lupus is actually derived from a Latin word of a wolf bite because that's the kind -- it's predominant on your nose and stretches out like this like a butterfly. I have pictures of my husband when he was first diagnosed and throughout the years where you can really see that butterfly on his face. So if any of the viewers have anything like that, go to the doctors and ask to be tested for lupus. So so many different ways, as Laura said, there are three different types of lupus. There's actually one you can contract through medicine, one -- Discoid lupus predominantly skin and there's systematic lupus mitosis which is my husband has which you have multiple organ so involvement. Which is very serious because when your body starts shutting down because of our your organs, when you have kidney paralyzed diaphragm neurological and all these other things that my husband happen to have -- he's in the hospital and he's sick quite a lot, unfortunately. It can be very, very serious. It is manageable. There's a lot of med out there. Not to scare anybody. But it's important you get diagnosed and get the proper care and medicine because it can be life-threatening.

Feliciano Vera:
Laura?

Laura Neal:
I agree with everything Deborah has said. You really have to take charge of your health, look at your symptoms, keep a diary of the things that are going wrong. What frequently happens is that you will go to the doctor and say, I'm feeling this way today. I'm feeling the chest pain or fevers or fatigue. And like I said, the doctor will diagnose you particularly for that ailment. But you have to look over time at what's going on and press your doctor for the blood test that can help. They're not always accurate. You might have to have it done a few times. We actually have a book mark with ten different questions. If you answer yes to three of them there's a good possibility that you have lupus. So we are certainly handing those out. We go to health fairs. We'll hand them out to anybody who calls and asks for one of those. That is the biggest thing, just take charge of your health and realize what is going on.

Feliciano Vera :
Is the foundation at all working with the medical community to help educate them and be given the dual nature of the disease and how it may mask or symptoms may be misinterpreted. How are you working with the medical community?

Laura Neal:
We send them information all the time. We have forums where they can come and listen to speakers who specialize in lupus. We give any information we can not just to the medical community but maybe to some of the sub communities that work with people directly. We actually have a prison outreach where we go to the prison communities and talk about lupus and to their caretakers to let them know some of the symptoms so they're all aware of it.

Feliciano Vera:
Laura, Deborah, thank you so much.

Deborah Sedillo Dugan:
Thank you. Appreciate it.

Feliciano Vera :
The border film project is a photo exhibit showing the immigration issue from two different prospectives, undocumented immigrants crossing the desert and from the minutemen want to go keep them out. This collective effort came from three filmmakers who want to show what happens on both sides of the border. Here's a look at some of the pictures from the border film project. Exhibition in Horizonte, sounds of Cultura SOC."

Feliciano Vera :
With us to talk about the border film project are Scottsdale museum of contemporary art assistant curator Cassandra Coblentz and senior curator Marilu Knode. Marilu Cassandra welcome. Marilu, tell us how the border project came to SMOCA.

Marilu Knode:
It came to us really accidentally. Two of the artists in the border film project are from Paradise Valley . And one of their fathers contacted us and said, listen, this is a great project one of my son's involved in. I went on line, took a look at it. Our director had been in contact with them. And the images were so wonderful, thoughtful, emotional, tender, that we thought this would be a really amazing project for us to show to SMOCA and bring to our audiences.

Feliciano Vera :
Cassandra, how does this project work? It's a multimedia project involving film, video, architecture, sound. How was this assembled?

Cassandra Coblentz:
Well, it began with photographs that the border film project team gave out cameras to both migrants and minutemen. The cameras were given to both groups along with self-addressed stamped envelopes and they were returned. And they were offered also -- I'm sorry, economic incentives for the return of the cameras. And we, as Marilu said, we were struck by how profound the images were that we came up with a way to exhibit them. We commissioned an architecture team from Tucson to design the installation and we all worked together to find the right way to show the photographs.

Feliciano Vera :
Now, art, it can be argued, good art is designed to set you outside of your experience. And in this case, immigration, as we all know over the last few years, has been a very hot political topic. How does this exhibit take a subject like that and allow the audience the folks that are participating in the exhibit, experience the issue? What does it do to set them outside of what their predispositions about immigration may be?

Marilu Knode:
We were really careful to maintain the integrity of the intension of the project people. It was really about getting people involved in this their own voice. So there's a long tradition of political photography, a long tradition of sort of do it yourself images. And this very much follows along that line. But we were very careful to make sure that we set a stage that allowed people to put aside their prejudice when they come into the space. So that Ibarra Rosano designed a very dark space and a structure where the photographs were in very bright light. We wanted to avoid bombarding people with the same kind of statistics that they get on the news every day and in the newspaper and really make people calm down. And that's part of the art of the architecture installation itself. Because when people finally come upon a photograph they have kind of cleansed their minds a little bit and are looking at these very direct little photographs. Everybody knows what these little prints look like. Everybody has a camera. Everybody has produced these for years. And we gained them in such a way that there was a real interesting inner penetration between the migrants and the minute men. Sometimes you can't tell who took the photograph because these people are living at the same place right along the border. Of course there are times where it's really clear who took which photographs. But it's that ambiguity we thought was really important. The darkness of the initial room was to really suggest the shadowy nature of this topic. The economy that a lot of migrants live in is very dark, very shadowy. How can we bring some of this to light and bring the human qualities of this to light not just the statistics we all hear about.

Feliciano Vera:
Cassandra, can you talk a little bit more about the architecture and how the architecture reflects the nature of the problem? Its mystery, its ambiguity and its shadowy nature?

Cassandra Coblentz:
Sure. Well, there are three spaces of the installation. There's the outer space that Marilu mentioned which is darker. And when you enter into that darker space you can see an inner space where the photographs exist but it has the bright light. And then within that is a third structure that has a video component that was a piece specifically done by the border film project team. So the three spaces work together. And there is a sense of transition and the idea, like Marilu was saying, for people to come and sort of have a shift of their perspective when they come into the exhibition space. First they're in this darker space and hopefully they take a step back from their normal mode of experiencing the world outside, perhaps slow down, become more perceptually aware. They then come into this inner space to see the photographs and then the third space which has the video as another layer where there's sound. And the players in the game are actually speaking so they're given a voice. So the multiple layers of information that people receive as they come through the installation.

Feliciano Vera:
What has audience reactions been to the exhibit thus far?

Marilu Knode:
We've are really thrilled with it actually. We of course had a concern for people using the museum as a red herring for this topic. That's not really our intention. We're very serious about presenting any object, any artwork in a way that we want people to consider something very different. The audience reactions has been fantastic. And I think people have really understood what our intentions were but also what the artists' intentions were. And I think really everybody has been connected with the project has really expanded our own opinions about things, generally, where we have a much more global understanding of this topic. It's not just something hot button, some politician screaming and yelling about something one day or protest marches. It's a much deeper understanding of the topic. We also have in the back room some statistics. Actually one of the cameras in the return packages so people could actually understand physically how we got them back. But also the community board because it's really important that we get feedback from our audience. Our audience exchanges ideas. Sometimes that's where people are fighting things out. "I don't believe in this, this is awful" or, "we are not from here, either. We are really thrill today have this kind of exposure and look at another round of America's maturation as we talk about what it means to be a citizen."

Feliciano Vera:
Cassandra does this project portray immigration in a more human aspect as opposed to a cut and dry series of demographics and/or political polemic?

Cassandra Coblentz:
That is our hope. I mean that was initially one of the major goals of the project to avoid that kind of statistical kind of representation of the subject matter. And I think it does. I think the way that the photographs are integrated of the minutemen and the migrants together in the same space puts them on a very equal playing field. And I think also people come into the space and have a very visceral emotional reaction to them. There's a sense of somehow the camaraderie I think that both groups experience comes through in the installation.

Feliciano Vera:
Camaraderie? How do both groups experience camaraderie?

Cassandra Coblentz:
Well, there's a photograph of the minutemen coming together to build the border fence. And right next to that in the gallery space is an image of a group of migrant men standing together. And to me it's one of the most beautiful images in the installation. Because it really is about how they're out there in the desert and they are there to support each other. And there is that very strong sense of camaraderie. And I think that same camaraderie exists with the minutemen group that they are also there to support each other. They have a common cause. They have common beliefs. And they are manifesting that in this action of building a border fence through that kind of physical labor together.

Feliciano Vera:
Now, Marilu, let's talk a little bit about the logistics of this. This you mentioned earlier that you've got a return package that contained one of the cameras. How many cameras were distributed to the minutemen and to undocumented workers? How was this whole project orchestrated?

Marilu Knode:
They gave out about 500 cameras distributed from California thru Texas . And there's actually a map in the exhibition space that shows the points at where they were giving things out on both side of the border. Both side, migrant and minutemen had a different kind of economic incentive. One was more anonymous. One was for a gift card to Wal-Mart. The other was for gas. And it's interesting. Some of the migrants actually wrote who they were and what their story was and you can really track -- we have three actual travelogs that we've left intact, partly to really show these aren't disconnected images, this is really the narration of somebody's journey, not just metaphysical but also very literal from Guatemala to Portland for example and you see them transitioning across the border -- so we had about 2,000 images to work with. And we wanted it down to about 176 images. And again we kept them the size of a normal disposable camera. Because again everybody knows what this looks like. This is really maintaining the intention and the integrity of the project itself. That's what makes the project itself so intimate because everybody has to get very close to look at the detail of these cameras. We chose images that were a little bit representative but are also beautiful images, too. Some night skies of the desert that are really breathtaking and images of people lounging about in their backyard that are just really just common. Any of us could have taken that picture. We really tried to hit a balance, really represent the balance of the photographs themselves. It was amazing the commonality between the migrants and minutemen as well. Again they're all there at the border. They're all experiencing the same space.

Feliciano Vera:
Marilu, last question. What's next for the border film project?

Marilu Knode:
The project itself, for us it's traveling to El Paso . We're trying to tour it around the country. And we're hoping to get some other venues. I know the artists themselves are continuing to get cameras in. And they're continuing to grow. Their website is really very complete. There are a lot of images there.

Cassandra Coblentz:
They've also published a book that documents -- it's not a exhibition catalog, but specifically a book that they're doing about their project. It documents more in-depth their process of handing out the cameras and receiving the images.

Feliciano Vera:
Cassandra, Marilu, thank you so much. You still have the chance to see the border film project. It will at the Scottsdale museum of contemporary art until January 28.

Feliciano Vera:
As always, to see links to tonight's topics or to find out more information on Horizonte go to our website, azpbs.org, and click on Horizonte. That's our show for tonight. We thank you for joining us. I'm Feliciano Vera, for all of us here at Horizonte, good night.

Announcer:
If you have questions or comments about Horizonte, please write to the addresses on your screen. Your comments may be used on a future edition of Horizonte.
In this segment:
Laura Neal: Founding members, Arizona chapter of the Lupus Foundation of America;
SPOTLIGHT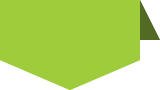 STAY in touch
with
azpbs.
org
!
Subscribe to Arizona PBS Newsletters: