Phoenix residents will elect a Mayor and four city council members in Districts 1, 3, 5, and 7 on September 11th. Guests include: Richard de Uriarte, editorial writer for the Arizona Republic.
Transcript:
Richard Ruelas:
Good evening I'm Richard Ruelas, in tonight for Jose Cardenas. Thank you for joining us on "Horizonte."

Richard Ruelas:
It's almost election time in phoenix, three council seats are up for grabs, one race in particular is gearing up to be a highly competitive. An opportunity for a new direction and change in district seven. We'll talk about the many dynamics of the race.

Richard Ruelas:
Also, find out what the town of Payson is doing to stop businesses from hiring undocumented immigrants. Those stories up next on "Horizonte."

Richard Ruelas:
September 11th phoenix residents will be voting for a mayor and several city council members. District seven is one of the hotly contested races. The district will be one of three open seats on the council created because of term elements. the candidates are art Harding a. legislative liaison for the state education department, Ruth Anne Marston, former principal and current school board President, and -- Michael Nowakowski, who run as nonprofit Spanish language radio station, and Laura Pastor, daughter after congressman. And she also runs as community college scholarship program. With me to discuss the race is Israel Torres, managing partner of Torres consulting and law group. He also wrote an article about this district race in this month's "Latino Perspectives" magazine. Also is Richard de Uriarte, an editorial writer for "the Arizona Republic." I guess let's start with a little background, Richard. Tell us the geographic area, what we're talking about here n. district seven.

Richard de Uriarte:
Districts seven represents the southwest part of phoenix, basically everything west of seventh street, everything south of Thomas. We have crooked lines and all, but what's interesting is how dynamic this district is. It has become just in the last five, six years the largest district in phoenix, the largest council district, even larger than district two in the northeast, and it's among the most minority, maybe 60, 65% minority.

Richard Ruelas:
And the minority being Latino.

Richard de Uriarte:
Absolutely.

Richard Ruelas:
What does that say for the Latino vote, how big a sale are Latinos have in this race?

Israel Torres:
I think more and more latinoless have a say in city council races, congressional races, but because it is such a large percentage of that vote, and especially the voting age population, they're going to have a significant say in hot next city council person is in district seven.

Richard Ruelas:
Give us a brief I guess handicap of the four candidates. Who do you see as the favorite, Richard, and who do you see as the -- how do you see it shaping up?

Richard de Uriarte:
I think there are four credible candidates. Ruth Anne Marston is someone from the historic districts of central phoenix, those -- palm, those are heavily highly efficacious voters.

Richard Ruelas:
They vote.

Richard de Uriarte:
It's kind of the, we live in old homes, back off. These people are very, very active, they know everything that's going on. They have email strings and so they're with a core of council member Doug leaner's support. So while the Latino voters are more plenty full and more populous, the anxious low voters, the historic districts have always had a great say. but then you also have heavily Latino maryvale and this great swath of old south phoenix cherry -- where I think Laura Pastor wants to emphasize and then plus you have the fast-growing areas of south Laveen, Estrella, where Michael Nowakowski lives, and those voters are demanding, they're new, but whether they vote and how they vote is pretty much up for grabs.

Richard Ruelas:
Do you see a clear favorite of these four?

Israel Torres:
Going to Richard, there are new voters in that area that the district has grown tremendously. The largest district. But these new voters I think it's yet to be determined. are they going to vote in the election by being brand-new, they're homes -- 4 homeowners, they've got expensive homes, but how much of a say do they have in the election?

Richard Ruelas:
Do you see someone emerging as a favorite?

Israel Torres:
The rumors more on the street. Laura is I think more often than not said she's going to lead, and I think Michael nowakowski also a great candidate, people are saying they're neck in neck.

Richard de Uriarte:
I'm not -- I think the whole political calculus of normal council races was disrupted when Laura pastor entered. Here you have an incumbent congressman who has basically run for county supervisor and congress ever since the 1976 elections. so that's a lot of people that have been voting for the name pastor, and that disrupted the calculus of Michael Nowakowski, who has kind of been building up the community efforts and the bond committees, and the graffiti committees, and the task forces on -- for the police doing it the old fashioned way, and then Ruth Anne Marston, who is older and established through the Phoenix Elementary system where she was both principal and a board member.

Israel Torres :
In a very organized area with affluent areas, who does come out and vote.

Richard Ruelas:
This was the pastor candidacy. it looks like she's trying to run with her father's name and run away from her father's name, trying to set herself apart from her father, make it seem -- I know there's been stories about her donors, announcing she was going to be a replica of her.

Israel Torres:
I think it's important for her to establish her own identity and make sure -- ensure voters that she's going to have her own identity, she's her own person, and she will vote the interest of the district in that area. I think Michael as well has been working hard to ensure that he's got his identity -- the identities have been interesting in how they change, because I've heard Michael Nowakowski, some folks are saying people don't know he's Hispanic, so Hispanic voters might not vote for him. I've heard people say we've got to show he's Hispanic so voters don't vote for him.

Richard Ruelas:
The mailers that have been sent out by Nowakowski show 50% Polish, 50% Mexican. You also mentioned his signs change depending on what part of phoenix you're in.

Israel Torres:
I've heard he's got a couple different signs. One protecting historic neighborhoods and one enforcing the law. It's just interesting how there's different constituencies. As we know in this community.

Richard de Uriarte:
These are unconventional campaigns in the sense that each one has a defined little strategy. And they're both professionally run. Laura's is more an incumbent's campaign, not getting in skirmishes, run positively, and run on the names. Her signs are very similar to her dad's. but yet as Israel has mentioned, she wants to say I'm my own person, I have a resume, I have some credibility on these issues, and I've worked for a lot of people in this area. Michael has a very professional organization, has two very aggressive young campaign operatives, you know, they have mailers. They know what they're doing. It will be interesting about the -- who comes out --

Israel Torres::
It's interesting how Michael has said, you're right, Laura has to establish an identity and she's doing that, and I think that's why he's brought out this payday loan issue he's mentioned so much, and there's been so much discussion around.

Richard de Uriarte:
The issues got so contentious, there's a hit piece the nowakowski campaign has set up. Richard, you moderated it, what was her response to the allegations that she supports pay day loan centers?

Richard de Uriarte:
Laura Pastor, when she was on the incanto village committee, she claims these are procedural votes on -- that if she had voted yes, she would have been discriminating against one industry. Obviously the payday loans were happy that she voted that way. But whether it's the smoking gun, does it think so.

Richard Ruelas:
We'll go briefly to wrap it up. Do you see this becoming a run-off?

Israel Torrs:
That's the other part of the campaigning, the political strategy. We're talking about two races. I don't think we'll see somebody with 50% of the vote at the end of the day. So we're running for who is going to be first and second.

Richard Ruelas:
Who do you see the run-off between?

Israel Torres:
You know, I think it would be Laura and Michael.

Richard Ruelas:
And Richard?

Richard de Uriarte:
I think Ruth Anne might well get into the mix. I think Ruth Anne Marston is a well-known name in the areas that will vote, and everybody is going to have a piece.

Richard Ruelas:
Maybe we'll come back for the general election after the primary and see -- have this discussion again. Thank you both for joining us.

Richard Ruelas:
A business license ordinance aimed at reducing the number of illegal immigrant workers went into effect in the town of Payson, Arizona, on July 1st. we will have a discussion with the town's Mayor and Attorney in a moment. But first, David majure reports on the reaction ofo this ordinance from Payson.

David Majure:
For many valley residents looking for a quick escape from the blistering summer heat, Payson, Arizona, offers a refreshing retreat to a bit of calm, cool paradise. But according to town Mayor Bob Edwards, Payson has a problem.

Bob Edwards:
We've got a pretty large problem, as does all of Arizona, but, yes, this is -- there was a couple of developments that came in here that brought in a lot of apparently illegal workers a few years back, and as a result, we have a problem.

David Majure:
He says companies that hire illegal workers are making life difficult for employers who abide by the law.

Butch Klein:
Some of the businesses up here are just filling their places up with folks that are willing to work for less than good wages because they're here illegally. seems like it could be a problem.

David Majure:
Butch Klein and Dennis Shebs are owners of a Payson moving company. They say they simply can't compete with companies that hire illegal workers.

Butch Klein:
That's all it s we want to keep it where I have the same ability to bid a job as another fellow does, and it happens not only through my business, but also with the construction business up here. It's huge. The landscaping business is huge. The fast food industry is totally, you know, encased. So it's hard for one fellow to bid one way when another fellow is getting so much of a break. A lot of what we pay out is wages.

Bob Edwards:
And again, I guess we solved the issue --

David Majure:
Complaints from businesses prompted the Payson town council to draft a new ordinance. it seeks to level the playing field by requiring employers to sign an affidavit, swearing to the best of their knowledge their employees are legal residents. A company that violates the promise will lose its business license. To get their license back, it must fire the undocumented workers and pay a $500 fine.

Bob Edwards:
We catch them again, they will then pay a double fine. If we catch them again, they're out of business in Payson. They'll have to go somewhere else.

David Majure
Simply put, three strikes and you're out.

Gloria Anaya:
[ Speaking Spanish] I think its injustice.

David Majure:
Gloria calls the ordinance an injustice. She and her family own a Mexican restaurant in Payson. They've worked hard to build the business and she does not want to lose it. As far as she knows, all her employees are in the country illegally, but she says she's no immigration expert.

[speaking Spanish] Translator:
We aren't capable to see when people come ask us for work whether the documents are legal or not. We aren't going to distinguish, we don't know. So we give them jobs.

David Majure:
One thing Payson wants to avoid are the lawsuits facing other cities and towns across the U.S. that have passed similar ordinances. Then there are the unintended consequences of potential labor shortages and other economic and social problems that may or may not occur.

Bob Edwards:
Certainly there's going to be things we haven't thought of that's part of the game. We have a council that's very real, I think it's one of the best councils we've had here. We'll bring it back. We've got problems, we'll deal with it. We aren't going to cause a cancer to happen in the town because of this. But we'll deal with it.

David Majure:
For one month now, Payson businesses have been dealing with the ordinance that went into effect July 1st.

Butch Klein:
It's a terrible position to be put in, but businesses are also the ones that brought this problem on. And when you want to try and spike it a little bit and go for cheaper wages, you say, ok, I don't care about where these 10 guys came from, you're part of the problem. You bought brought it on. So now you saddled that broncos let's see if you can ride it.

Richard Ruelas:
Christina Estes recently talked to Payson Mayor Bob Edwards and town Attorney Sam Strikeman on "Horizon."

Christina Estes:
The ordinance went into effect July 1st, so let's start with you, Sam. what have you done in terms of business outreach? What do you tell businesses and what do they do?

Sam Streichman:
We, through our clerk's office, advised by letter, by mail, actually, all of our businesses that this ordinance was becoming effective, and that upon the renewal of business license, they were going to be required to file with us this affidavit that the -- that business license provisions call for.

Christina Estes:
So far you've actually received 44 affidavits. Mayor Edwards, does that surprise you? Because this is a renewal process. So I don't need to fill the affadavits, but you are getting folks who are.

Bod Edwards:
They have to renew every year, so once -- once a year has gone by, we'll have all of them signed in. they either have to sign an affidavit or think don't have the license.

Christina Estes:
There are some who do not yet have to sign it who are doing so. Does that surprise new.

Bob Edwards:
No, not really. I think when we sent the letter out I think some of them thought they had to do it right then, but it's not surprising. I suspect some of them to come back in.

Christina Estes:
What are you hearing and seeing among the town, among business people and also employees since the ranks has taken effect?

Bob Edwards:
When we passed it in April, immediately you started seeing some businesses kind of shuffling some staff and some cases, rumors are that there have been some people who have -- are no longer working that were working, businesses are making those kind of adjustments. And we had a period of time, April to July to give them that ability to do that. I think the businesses are conforming. I think they're coming around, and I think they will. I think it will ultimately be something that will be effective.

Christina Estes:
Recently in the news the town of Hazelton, Pennsylvania, lost a big fight. A federal judge said what you're trying to do is unconstitutional. In a nutshell the federal court said, immigration is a federal issue, it's not a local issue, therefore, your ordinance is unconstitutional. Sam, talk about the difference with Payson versus Hazelton, and do you think you can beat a legal challenge?

Sam Streichman:
Yes, we do. But part of the reason for that is the whole Hazelton scenario played out while we were developing this ranks. so -- this ordinance. So we think we learned some lessons from that, because before it was totally struck down, the courts enjoined the operation of the Hazelton ordinance so that Hazelton could ever put it in effect. And I don't believe it ever has been put in effect. There are differences and what we learned and how we learned to operate under the federal law I think helped us out. The proof of that pudding is that to my knowledge we've had very little complaint about our ordinance since it went into effect, and it's been in effect for about 30 days.

Bob Edwards:
We had a threat. Our law basically says it was pretty simple. In order to do business in the town of Payson, you have to hire people who are legally here in America. And it's not really much more difficult than that. That's really -- we're trying to just make a level playing ground for all the workers. is a "if I did it" somebody is bidding on a contract here and one is over, there they're all paying taxes, they all have legal workers and it's all fair.

Christina Estes:
How is Payson doing this?

Sam Streichman:
They have more elements and it's obvious Hazelton's ordinance is directed at illegal immigration. It's called, one of the reasons I have this book, it's called illegal immigration relief act ordinance. Ours is just amendments to our business license provisions. There are findings that are made in the Hazelton ordinance about the problems called by -- caused by illegal immigration. We don't presume to make those findings. We believe the court is correct and the hazel ton case that that's the province of the federal government or the state government, but not us.

Bob Edwards:
We're not really trying to deal with illegal immigration. We're saying, like I said, a level playing ground. If you're going to do business in Payson, you have to have legal employees.

Christina Estes:
The ordinance, though, correct me if I'm wrong, doesn't it result in the loss of a business license, is what the Payson ordinance would do.

Sam Streichman:
It does, but in a different sort of a way. in Hazelton, if it went into effect the business is required to come to the city and to let the city know who its employees are, and the city goes about testing those employees to determine if they're legal or illegal and the city makes a series of determinations with a business license could issue or get revoked. We don't do that. We ask the business owner simply to come in and provide us with an affidavit, that based on the information that owner has and to the best of that person's knowledge, the folks that they are employing are legal citizens of the -- people that are legally able to be employed.

Christina Estes:
There's no follow-up. If I just say, here is my affidavit, everyone I have is legal --

Bob Edwards:
Well, yes. We do require licenses on cars, and if somebody doesn't have a license, we're going to do some digging. Remember, when you sign an affidavit, if you lie on an affidavit, that's a felony. Most business people won't risk that. But we are not requiring that they become i.n.s. agents and verify all the data that they have if somebody turns in papers that are false, we aren't requiring the business person to know that. One lady that was on your -- the earlier part of the show indicated that was -- Sam says if they do it to the best of their knowledge, that's all we're asking.

Christina Estes:
So tell me, please, what your experience has been since the ordinance took effect. Have you actually received complaints from anyone reporting a business may have undocumented workers?

Bod Edwards:
I don't believe we've had complaints, formal complaints, but we've seen lot of activity on the part of business to change the way they're doing business. I think you're having -- you're seeing them change some of their employee and that kind of thing.

Sam Streichman:
I think we had one that was a general complaint wasn't specific to the effect that a certain business employed people who appeared to speak Spanish.That is not the sort of complaint we would have acted on if the state hadn't got into the field, which is another part of this problem. Because we would have required more specifics. And we wouldn't have been profiling. But in any event, now we wouldn't do anything in that situation because the state has adopted its own statute, and has created a new procedure which results in superior court orders through businesses that they have to do certain things, and have to stop hiring persons who are not qualified to work.

Christina Estes:
Before we get into the state's Employer Sanction Law, the Payson ordinance as it stands right now, how does the enforcement angle work?

Sam Streichman:
We would have revoked a business license had we determined that a business employed a person who is not a United States citizen or otherwise lawfully in the United States.

Christina Estes:
That would be on the third offense.

Bob Edwards:
Yes, three strikes and out.

Christina Estes:
And then explain how the state employer sanctions, the governor recently signed, how does that affect the Payson ordinance?

Bob Edwards:
We've asked that they rethink that, so that they let us deal witness. Because I think our method of dealing witness will be far more effective. Going to court is an involved process, just pulling licenses is not. And our case, we would pull a license and if they want to fight it they have to take to us court. The state that's take them to court in order to pull a license. I think that's really not going to be as effective.

Christina Estes:
And how about you, Sam? Your opinion in terms of how the state employer sanctions a bill affects the Payson ordinance?

Sam Streichman:
I think there's a legal maximum called preemption, and I think what the state has done is jump into the field with both feet. They've taken over the field, and in such a way that it is now inappropriate for a local community to try to do the same sort of thing that the state does. So for the time being, while the state is -- has occupied the area, the way that a business would be put out of business would be under the state statute.

Christina Streichman:
So does the Payson ordinance -- is it ineffective as it is now, since we've got the state employer sanctions?

Bob Edwards:
No. we're seeing it, its effect already. The fact somebody has to sign an affidavit, you're not going to sign an affidavit as a business person if you're lying at it. If you do you're in serious trouble. So that piece stays in plan, so that's going to be effective.

Christina Estes:
You say you've noticed or at least heard there have been changes. Have you had any businesses refuse to send the affidavit?

Bob Edwards:
Not to my knowledge.

Sam Streichman:
Not to my knowledge

Christina Estes:
How does somebody go about issuing a complaint or making a complaint?

Bob Edwards:
They basically call the Town Hall.

Christina Estes:
And you guys do what from that point? If I say I think this business has undocumented workers --

Bod Edwards:
If we feel that it's a serious problem, that it's a real complaint, we then, now as I understand, have to turn it over to the county attorney. Before we would investigate it and if they truly did have employs without proper paperwork we would have pulled their license and fined them until they cure the problem.

Christina Estes:
And mayor, you said you sent a letter to the state saying, our way is better than your way. What sort of response have you received, or what sort of response do you expect?

Bob Edwards: We have received none, and that's probably, I'm hoping they will listen to it. They are going into a special session to talk about it, and I would think, since we're -- as far as I know we're the only town in the state that's done this, I would think they would listen to us at least take our view at least into account. So I'm thinking we'll get some results.

Christina Estes:
Any plans Sam to pop into the special session on the employer sanction bill? Fit happens?

Sam Streichman:
I'll leave that to bob. I would assume there are.

Richard Ruelas:
That's "Horizonte" for this Thursday night. I'm Richard Ruelas in for Jose Cardenas. Thank you for watching.Good night.

In this segment:
Israel Torres: Managing partner, Torres consulting and law group;
SPOTLIGHT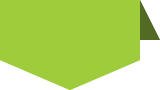 STAY in touch
with
azpbs.
org
!
Subscribe to Arizona PBS Newsletters: