Mayor Phil Gordon talks to HORIZONTE about crime suppression patrols conducted by Sheriff Joe Arpaio.
Transcript:
Jose Cardenas:
Good evening I'm Jose Cardenas tonight on Horizonte Phoenix Mayor Phil Gordon criticizes Sheriff Joe Arpaio for his crime suppression efforts. Hear what the Mayor has to say next and an exhibit explaining the roots of the valleys Mexican-American community from the 1860's through the 1970's. All this coming up ahead on Horizonte.

Jose Cardenas:
As Maricopa county sheriff continues so does the criticism. Mayor Phil Gordon is taking a tough stand against Sheriff Arpaio saying the operations are putting the public in danger and questions the amount of resources being used for them. "Horizonte" asked sheriff Arpaio to be on tonight's program but he declined the invitation. Here is what he had to say about a recent patrol.

Joe Arpaio:
We have nothing to hide. We do our job, we do it good. We will continue to do it. And you can have all of these people screaming here and there and all of the critics, we are going to continue to do our job. They are not going to get this Sheriff under any threats that they made. I am not going to back down. We will continue doing our job, and that is the way it is going to be. They can do whatever they want over there on over there and I don't know about civil disobedience, if it is a violation of the law --

Jose Cardenas:
Also here is a statement from a news conference sheriff arpaio held on April 16th. I do not understand why Mayor Gordon continues to write to the public. He lied when he said the Sheriff has 40,000 warrants sitting on his desk waiting to be served. A large number of those warrants belong to the Phoenix police and every agency is responsible for serving warrants. He lied when he said I used 200 paid deputies on these operations. Not so. Each operation averaged between 30 and 40 deputies, the rest was assistance provided by the posse. Joining me is Phoenix mayor Phil Gordon .

Jose Cardenas:
Welcome to "Horizonte."

Phil Gordon: thank you very much.

Jose Cardenas:
I want to ask you about the Sheriff's statement. I want to read the statement he responded to from you and we will talk about it. In your state of the city address, you said, quote, the Maricopa county sheriff has 40,000 outstanding felony warrants on his desk and rounding up those people should be a priority, instead he has created a sanctuary county for felons with his reckless priorities. I'm going to ask you about your statement, but before we get to that, why are you battling this out in public? Why aren't you sitting down with the sheriff and resolving the differences quietly?

Phil Gordon:
The first answer to your question is that this was an attempt by our Phoenix police certainly backed by me to work that out. And in the past, this sheriff's office and the city of Phoenix police had a working relationship in terms of advance notice and coordination as to operations by the sheriff in whatever capacity within the city of Phoenix just as every other agency does, so that undercover officers, patrolling officers, deputies, sheriffs, posses and federal agencies are not jeopardized, nor are their undercover operations jeopardized. The sheriff's statement is similar to what you saw a moment ago which is I will do what I want to do. That tenor and those statements began to escalate beginning after the first of the year. As a result he continues to state even though individuals have contacted him or contacted me, to try to work through these things that he will do what he wants and he is not accountable, nor will he coordinate with the Phoenix police or mesa police, Guadeloupe, town council or anyone.

Jose Cardenas:
The sheriff insists that you are talking about the notice issue here, sheriff insists he gives plenty of notice to the affected local agencies about his planned activities. Are you saying that is not true?

Phil Gordon:
Let's talk about the facts. Yes, I am saying that that is not true, plus there is a second element that he ignores. The first operation on bell road, absolutely no notice, and, in fact, the sheriff, like all of his operations, provided notice to the public and the criminals via press conference through a media station two hours after he was on site or announced that he would be on site at Phoenix police and the city of Phoenix learned that he was going and was in the bell area. As a result of that controversy, he then contacted through his commander, our commander two hours later and said we're there. He also then as a result of that controversy said he would now give two days' notice to any jurisdiction. That is one thing, two days' notice, whether that is sufficient or not, I will let the professionals decide that. What isn't being done is coordinating. Notice is one thing. Coordinating. Knowing where the undercover operations are, working together in finding out who the bad guys are in an area is what was made -- made the mesa operation with Phoenix police, Mesa, federal agents on the serial shooters so successful, even the sheriff's own undercover operations, at least everybody is aware of it so that an undercover agent isn't jeopardized when he or she comes out into an area where the sheriff's people are. The second issue, if this is truly crime suppression, which it isn't, this is a media ploy, if it was truly crime suppression, there isn't another professional public law enforcement agency in the country that announces in advance to the criminals where the law enforcement agents are going to be for two reasons. Number one, police departments, sheriff's departments don't tell the bad guys where they are so the bad guys scatter or the bad guys know the good guys are going to be in there and then they will potentially ambush them or create other issues for the operation. And, number two, you have the bad guys scatter and who is left but the community, and what is the purpose then? Rather than to round up anyone with brown skin particularly when they are targeting lower social economic neighborhoods that are primarily Hispanic.

Jose Cardenas:
Let's talk a little about the timing of what some people view as your declaration of war on the sheriff's office.

Phil Gordon:
Let me first say it is not a Declaration of war. The value of the sheriff's department and those deputies that risk their lives every day, there is not an individual I know that values their efforts more. It is actually for their security. It is for those officers that are in the prisons that are understaffed and underpaid. If the sheriff's department has 200 officers and deputies and deputies and posse members which is what I said, not what the sheriff said I said, that can go into an area, flood the area, those are his own words, 200 officers and posse and two helicopters and a s.w.a.t. Team and a horse patrol, surely take those officers and posse members and go either support the corrections officers or go after criminals, violent criminals that he has warrants for. If he wants to ignore the 40,000 felony warrants that are sitting on his desk, which, by the way, in the Arizona republic, his own quotes are that he is going after them and he is going after them with his posse and his officers. If he wants to ignore that, okay, he has acknowledged in public that he is responsible for 1,500. Do that first. Those are proven criminals, felons, that don't respect geographic boundaries, don't respect ethnicity and certainly are the ones smuggling drugs to our kids, smuggling individuals in and torturing them. Breaking into everyone's homes, committing homicides. Those are who he should use those resources for --

Jose Cardenas:
I want to come back to the warrants, but you voiced your criticisms most strongly initially at an event honoring Ceasar Chavez this was on March 28th this followed months of criticism you were receiving from the Hispanic community for the proposed changes for Phoenix police procedures in this area. Why that particular timing? Some would say, in fact, you have been accused of pandering to the Hispanic community of making this announcement at that event.

Phil Gordon:
I have been raising the concerns ever since I was sworn in as mayor and raised indirectly the concerns at my inaugural address. Those issues were raised as the sheriff's actions got more and more dangerous to our officers and started to broach the civil rights of all individuals, including citizens. Number three is with respect to why I did it then, my question actually to myself is why I didn't do it earlier. I should have done it earlier. The escalation became more dangerous to our community, civil rights were being trampled on, and it was an opportune time then, as it was at the chamber of commerce and every opportunity I get to raise now to say please, this isn't about enforcement of illegal immigration, it is about public safety for the officers and the public. Also, let me point out with respect to, quote, political advantage, the sheriff himself says that 80% of the people support what he is doing. The other 20%, as he states, are individuals that aren't voting, that are illegal or that don't vote in mass. So, it certainly wasn't for a political advantage. And lastly, with respect to operation order 1.4, which is the criticism, yes, there was initial criticism by a lot of individuals on both sides of this debate, but as that order came out, both from the panel that I appointed and from the chief and the actual order came out, it has a broad, broad support of the community at large, over 80% of the community by a recent poll from this station, or a poll a while ago from this station, as well as from the Hispanic community, leaders, faith community leaders, nonprofit community leaders, and general Hispanic business leaders. So, there wasn't a need to respond to that. There was a need for somebody to stand up and state what everybody, or a lot of people have been fearful of stating, what a lot of people know what is going on, that these stunts are for publicity, these stunts are dangerous, and these stunts are now trampling civil rights.

Jose Cardenas:
Let's talk about the 40,000 warrants. The sheriff says a large of number of them are city of Phoenix police department warrants and they are responsible for taking care of them. Who is right?

Phil Gordon:
Let me use the sheriff's own words. Back a year the sheriff himself posted these 40,000, increased them to 70,000 warrants on his own web site, and said that these are dangerous felons. I am sending my officers and my posse to arrest them. Okay. He stated that that was an important issue, that that was his responsibility. You know what? A year later because of politics in terms of his election and getting publicity, all of the sudden he forgot about that, and now, which is the first time in the history of any sheriff saying, okay, we're going to measure warrants by where individuals are arrested. Certainly, the city of Phoenix arrests -- the vast majority of the individuals in his jail. And by the way are paying for it. Booking fees, property tax, and daily fees, three times Phoenix residents are paying, though he takes credit for those arrests, he is not taking credit for the warrants. Let's ignore that issue also by his own recent statements, he is responsible for 1,500. Go after those.

Jose Cardenas:
1,500 or 15,000

Phil Gordon:
1,500. That is a lot of felons on the streets that he says are his responsibility himself. Get those before you go after someone who is riding a bike with a light. Before you put s.w.a.t. Members, posse members and deputies on the street for a publicity stunt. Go after the violent criminals. That is what Phoenix does with its mob squad, major offender bureau, that is what mesa does, the federal government does. It is common sense, use resources to go after the violent criminals first, and repeat offenders committing the most crimes.

Jose Cardenas:
Speaking of the federal government, you have taken the rather extraordinary step of asking the attorney general of the united states to investigate Sheriff Joe Arpaio for civil rights violations.

Phil Gordon:
It was a decision that didn't come lightly. Based on the sheriff's past history of retribution against individuals that spoke up, whether it was the west side chiefs of police whose transportation agreement was cancelled, el mirage who had to get their own police department, similar to what appears to be happening in Guadeloupe, where there was the mesa chief, whether it was the Phoenix chief, former -- anyone that speaks up is targeted. Civil rights were being violated in my opinion, and this public safety was significantly now at risk. You had hate groups, few individuals, but hate groups that are armed that came out from under a rock and now had a platform supporting the sheriff in his, quote, crime suppression. Neo-Nazi skin heads with placards with a swastika on it that were now just egging on the public, and that created such a dangerous situation for officers, for sheriff's deputies and posse and for the public that I had to turn to the attorney general, very similar like what happened in the south in the 50s where rogue sheriffs violated civil rights, created danger, and thankfully attorney generals of the united states, whether republican or democrat, started to protect our residents, our citizens.

Jose Cardenas:
Have you had a response to your letter?

Phil Gordon:
I am not at liberty to discuss that issue at this time.

Jose Cardenas:
Mayor, in your state of the city address, you averted to the possibility that I think as you put it a price to be paid for having taken this step. Do you anticipate retaliation by Sheriff Joe?

Phil Gordon:
Yes, I do.

Jose Cardenas:
In what form?

Phil Gordon:
In the past he has gone after using his political corruption squad to target individuals that stand up, individuals that I just named, gone after family members, allegations that there have not -- have not proven out but leaked to the press, or confirming investigations, which creates the doubt in the public. And I would expect those will be the same type of tactics that the sheriff uses because he does not want people questioning what he is doing. Despite the fact that he is a politician, elected by the public, he feels that he is not immune to people questioning what is going on.

Jose Cardenas:
Mayor, you mentioned in your letter to the justice department that some of your own staff members have been subject to what you view as racial profiling.

Phil Gordon:
A little less than a year ago out at lake pleasant area, a staff member, second generation American citizen with her husband, second generation American citizen were out driving their truck together with five other individuals in other trucks or cars or motorcycles, no one knowing each other, admittedly as a result of the floods, they came upon a road that was closed. They all turned around on that closed road. They were all stopped by a deputy of the sheriff's department. The first five cars and motorcycle, again, nobody knew each other, were stopped, warned, and let go. My employee and her husband were stopped, asked for their social security number, asked them once they showed a driver's license that proved the social security number that they were American citizens, asked for again their driver's license and was given a ticket. Same offense, same day, six cars, six individuals, the only difference was that they were brown skin. By the way, one or two of the other cars and people gave their name and phone number because they thought it was outrageous. That is just one example. Day after day I hear from individuals, legal citizens, American residents, children that have a constitutional right to go to school in this country, crying, fearful. A veteran, fighting in Iraq that their family got stopped. Another radio station in this valley, radio station in this valley reported that a U.S. Marine in uniform, Hispanic, was not only jeered by these neo-Nazi skin heads at a rally supporting Arpaio, but said to him I wish you had died in Iraq. This is an American marine that fought for this country. Not that he didn't have a green card, because he was a citizen, but that he had brown skin. This is what is going on in our city, our city, valley, state, never deserved this reputation that it is getting from the sheriff's operations and shouldn't have that reputation, that is not what it is about.

Jose Cardenas:
We are almost out of time. We know that the sheriff continues to be one of the most popular politicians in the state. What kind of support are you getting from your own position? Bob -- said that the republican party needs to reign sheriff arpaio in. Do you agree with that?

Phil Gordon:
I certainly do. He called on the republican party, delegation, county supervisors, the Goldwater institute, St. Vincent's DePaul, anti-defamation league.

Jose Cardenas:
What about the business communities

Phil Gordon:
Rabbis, pastors, bishops of different denominations. Businessmen have entered -- I will sit down with different business organizations at the chamber. I called upon 900 business representatives to speak up, not to support me. Not necessarily to not support the sheriff in --

Jose Cardenas:
But to weigh in on the issue.

Jose Cardenas:
Weigh in --

Jose Cardenas:
I'm terribly sorry, we're out of time. Thank you.

Jose Cardenas:
A new exhibit at the museum of history chronicles the stories of the latinos in the valley. Called the Mexican American mirror. Reflections of our city's heritage. "Horizonte" soc sounds of cultura marcos najera tells us how the past contributions of Mexican Americans help build the identity of a culture in Phoenix.

Announcer:
the Mexican American mirror traces the history of Latinos in Phoenix through the rough and tumble wild west days, to the highly charged civil rights era politics of the 70s.

Elizabeth Mosher:
we went to the community first and foremost.

Announcer:
Elizabeth Mosher keyrated the exhibit

Elizabeth Mosher:
going out, hitting the ground for photographs and stories to share.

Announcer: Created this compact treasure of history, after the historic preservation office completed its study about two years ago.

Elizabeth Mosher:
all of the pieces in the exhibits are borrowed from the community. One of the things we borrowed from another institution were the Aztec -- these are the front doors from the Azteca theater, it showed English language movies too, performances, movies, westerns, things like that for the Mexican American community. Phoenix historic preservation in general, you know, that some of these properties were turned into commercial centers or destroyed and are no longer part of the community itself, but people have such fond memories of going to the zteca. When the community was founded in 1870, the population was actually over 50% Hispanic. And over time, it is not that the Hispanic population declined, but the Anglo and Euro population and Asian American grew so quickly that that quickly surpassed the Hispanic population in numbers.

Announcer:
that gave Mosher and her historical team years of material to draw from for the exhibit.

Elizabeth Mosher:
we collected 30s and 40s musicians from Phoenix, molly, Pete, other orchestras that performed at places and other ballrooms in town. We collected music from their families, who still had recordings of their music, and we also combined it with Spanish language radio broadcasts.

Announcer:
other popular political figures from Phoenix history also showed up at the museum, including La madre de phoenix--

Elizabeth Mosher:
Trinidad was the wife of who we called the father -- the founding father of Phoenix, jack swilling. They met in tucson and married and then settled in what became Phoenix. And her home was -- that was what their home was called, and it was a community center where people gathered for elections, religious services and fellowship, meals, and just community gatherings.

Announcer:
The exhibit also highlights darker periods.

Elizabeth Mosher:
One of the first churches -- St. Marys church downtown here on monroe street. In the early 1900s, the priest there banished the Spanish language services to the basement. They weren't able to have Spanish language services on the main floor with the other parishioners. Brought petitions to the bishop in Tucson, and were able to start their own church right down the street where it would be Spanish language speaking. It is my understanding that several families who had donated money to st. Marys and had stain glass windows in their honor at st. Marys, took the windows with them. There are a lot more stories that need to be told. There are so many stories that have come out of the woodwork as a result of the exhibit. I see the exhibit as the beginning of a dialogue. This is the starting point. It is not the end all, be all, people who come through the exhibits and come and track me down and said oh, my god, you have to hear about my family, amazing people have come forward to tell me about their personal history inspired by this exhibit.

Announcer:
The Mexican American mirror is on display through October.

Jose Cardenas:
Thank you for joining us. I'm Jose Cárdenas. Have a good evening.
In this segment:
Phil Gordon: Mayor of Phoenix;
SPOTLIGHT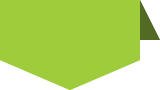 STAY in touch
with
azpbs.
org
!
Subscribe to Arizona PBS Newsletters: