Unbecoming follows the point of view of Julie, a young woman from California.
Julie now lives on the outskirts of Paris restoring bric-a-brac, mending teapots and resetting gems.
However, Julie carries a little secret.
Julie's real name is Grace and she's actually from Garland, Tennessee.
She changed her identity after successfully committing a crime, carrying the contraband on a plane and thus changing her life forever.
Now the young two men who were involved in the crime and were caught are now being released from prison.
It's a riveting story of lies, deception, desperation and dual identities.
Transcript:
VO: AND NOW, AN EIGHT ORIGINAL PRODUCTION.

VO: "BOOKS & CO." IS MADE POSSIBLE BY THE DEPARTMENT OF ENGLISH AT ARIZONA STATE UNIVERSITY. AND BY THE FRIENDS OF EIGHT. MEMBERS OF EIGHT. ARIZONA PBS. WHO GIVE ADDITIONAL GIFTS TO SUPPORT ORIGINAL PROGRAMS. THANK YOU.

ALBERTO RIOS: WELCOME TO "BOOKS & CO.." I'M YOUR HOST, ALBERTO RIOS. WE'RE JOINED TODAY BY REBECCA SCHERM, WE'LL BE TALKING ABOUT HER FIRST BOOK, A BOOK I LOVED, I WANT TO SAY, "UNBECOMING." THE BOOK ITSELF WAS NOT UNBECOMING. WELCOME.

REBECCA SCHERM: THANK YOU SO MUCH FOR HAVING ME.

ALBERTO RIOS: SO THIS IS A BOOK THAT I DON'T KNOW WHERE TO START. IT IS -- IT TELLS ITSELF, YOU HAVE TO READ IT, YOU GET ENGROSSED IN IT, AND ALL SORTS OF THINGS HAPPEN. BUT IT HAS A PLACE OR SEVERAL PLACES THAT IT TAKES PLACE. IT'S GOT THESE CHARACTERS WHO WE'LL TALK ABOUT ALL OF THEM, BUT WHY DON'T WE START WITH A SORT OF SYNOPSIS OF THE BOOK. COULD YOU TELL US WHAT IT'S ABOUT?

REBECCA SCHERM: SURE. "UNBECOMING" IS THE STORY OF A YOUNG GIRL WHO AS A LITTLE GIRL IS VERY ANXIOUS TO PLEASE. TOO ANXIOUS TO PLEASE. AND IT'S ABOUT HER TRANSFORMATION, HER JOURNEY, HER MANY TRANSFORMATIONS ALONG THE JOURNEY TO GROWING UP INTO BECOMING A VERY COMPLICATED, MESSY CRIMINAL. SHE AND HER CHILDHOOD SWEETHEART PLAN A HEIST WITH A SCHOOL FRIEND, AND I'M NOT GIVING TOO MUCH AWAY, BECAUSE IT HAPPENS PRETTY EARLY. THEY GET CAUGHT AND SHE DOESN'T. AND THE BOOK OPENS ON THE EVE OF THE BOYS' PAROLE. AND SHE'S TRYING TO MAKE SENSE OF HER LIFE, AND WHAT WAS GOING TO HAPPEN TO HER NEXT.

ALBERTO RIOS: IT'S SO INTERESTING YOU WOULD USE THE WORD "CRIMINAL." BECAUSE I DON'T THINK THAT WORD IS IN THE BOOK.

REBECCA SCHERM: NO. THERE NEVER IS.

ALBERTO RIOS: SO BY THEIR SELF-DEFINITION, THEY DON'T VIEW IT -- AT LEAST NOT WITH THAT TERMINOLOGY, AT ALL. WHETHER IT'S RIGHT OR WRONG, I'M NOT SURE COMES INTO PLAY.

REBECCA SCHERM: AND THAT IDEA ABOUT HOW THEY CONCEIVE OF THE CRIMES THEY'RE PLANNING, WAS REALLY IMPORTANT EARLY ON. RILEY, I'M GETTING RIGHT INTO IT, RILEY COULD NEVER THINK OF SOMETHING HE DID AS A CRIME BECAUSE HE DOESN'T THINK OF HIMSELF AS A CRIMINAL. WHEREAS FOR GRACE AND ALES, THEY UNDERSTAND WHAT THEY'RE DOING IS IS A CRIME BECAUSE FOR THEM THE STAKES ARE HIGHER, MORE HANGS IN THE BALANCE.

ALBERTO RIOS: THERE'S ONE MORE CHARACTER, GREG, WHO IS THE MESS-IT-UP GUY. HE'S LIKE THE DR. SMITH, RIGHT? EVERYTHING GOES WRONG WHEN HE STEPS IN.

REBECCA SCHERM:HE HAS A FANCIFUL IMAGE OF HIMSELF.

ALBERTO RIOS: TOWARD THE END OF THE BOOK GRACE HAS A SUMMARY OF HERSELF THAT I THINK IS JUST EXTRAORDINARY. AND IT HAS TO DO WITH HER -- SHE SAYS, WHEN YOU STOP TRYING TO BE ONE PERFECT PERSON, YOU COULD BE MANY. I LIKE THAT, YOU COULD BE MANY. THAT POSSIBILITY. GRACE HAD BEEN A DOZEN GIRLS IN THE PAST THREE YEARS.

REBECCA SCHERM:EVERYONE IS FILTH.

ALBERTO RIOS: AND IT'S EXACTLY HOW WE READ INTO IT. WHEN WE SAY CRIMINAL, I DON'T KNOW WHAT WE THINK OF. UNSHAVEN, DARK ALLEYS, SHE'S NOT THAT.

REBECCA SCHERM: NO. AND I MEAN, I HAD -- ONE OF THE MANY REASONS THAT I WROTE THIS CHARACTER, OR THAT I FELT I NEEDED TO WRITE THIS CHARACTER WAS TO PROBE THE IDEA OF THE SORT OF WIRES AROUND US. AND THE CRIMES AROUND US, INCLUDING EMOTIONAL CRIMES. DECEIT THAT TAKES PLACE IN OUR EVERYDAY LIVES. THIS BOOK HAS A LOT OF TENSION BETWEEN THE WAY PEOPLE THINK THINGS WILL HAPPEN, BASED ON THEIR IMAGINATIONS OR EVEN BASED ON MOVIES THEY'VE SEEN. AND THE WAY THINGS REALLY DO. AND I WAS EXPLORING THAT SAME TENSION, WHAT WE THINK OF AS A CRIMINAL, AND THE REALITY OF THESE PEOPLE AND WHAT EXACTLY THEY DO.

ALBERTO RIOS: SOME OF THEIR REALITIES WERE QUITE HARSH AND NOT FAIR. THEY WERE IN A SMALL TOWN IN TENNESSEE, AND HOWEVER THAT MAKES US CONCEIVE OF THE WORLD, THAT'S WHAT THEY BROUGHT TO THE MIX. AND IT WAS LIMITED.

REBECCA SCHERM: YEAH. I MEAN, I IMAGINED GARLAND, TENNESSEE, AS THE KIND OF TOWN YOU CAN SEE FROM ONE END TO THE OTHER. AND YOU EITHER NEED TO RUN A TOWN OR YOU NEED TO GET OUT OF IT. THERE'S NO OTHER TOLERABLE OPTION. AND SO FOR THESE CHARACTERS, AND FOR GRACE ESPECIALLY, IF THAT TOWN IS ALL YOU KNOW, IF YOU THINK THE WHOLE WORLD, YOUR WHOLE VIEW OF THE WORLD COULD FIT INTO THIS TINY, TINY LITTLE SECTION OF THE WHOLE SPECTRUM OF HUMAN CIVILIZATION, SHE'S IN REAL TROUBLE WHEN SHE LEAVES.

ALBERTO RIOS: THERE'S A DISPARITY OF INCOME AS WELL. THEY'RE NOT POOR, THEY SEEM TO COME FROM SITUATIONS THAT ARE AT LEAST TOLERABLE, REASONABLE, BUT THEY THEMSELVES LITERALLY HAVE NO INCOME AND NO PROSPECT FOR GETTING INCOME.

REBECCA SCHERM: YEAH. I THINK PART OF THAT, ALL OF -- OLIVE IS THE ONLY ONE, GREG AND RILEY NEVER WORK. GRACE WORKS. I THINK PART OF THAT IS ABOUT HOW STUDENTS -- STUDENTS, CHILDREN, ADULTS, CONCEIVE OF THEMSELVES USING THOSE WORDS, STUDENTS, CHILDREN'S, ADULTS, BASED ON THEIR SOCIOECONOMIC STATUS. I THINK GRACE AND ALES THINK OF THEMSELVES AS WORKING PEOPLE, WHEREAS RILEY AND GREG, FOR A LOT OF THE STORY THINK OF THEMSELVES AS KIDS. AND A LOT OF THAT HAS TO DO THE FAMILY SUPPORT THEY'RE GETTING.

ALBERTO RIOS: BEFORE WE LEAVE THAT, THERE IS AN ECONOMIC -- THEY'RE WORKING BUT IT IS BASIC WORK. SHE WORKS AT A NEWBERRY'S OR SOMETHING.

REBECCA SCHERM: AT A T.J. MAXX.

ALBERTO RIOS: OKAY.

REBECCA SCHERM:IT'S NOT EVEN IN GARLAND.

ALBERTO RIOS: THERE'S A POINT AT WHICH ONE OF THE CHARACTERS IS SAYING IT'S DIFFERENT FOR DIFFERENT PEOPLE, AND FOR PEOPLE LIKE THEM, IT'S SO DIFFERENT, AND SHE HAS THIS GREAT LINE, THE RICH AND FAMOUS CAN PUT PRISON ON THEIR RESUMES.

REBECCA SCHERM: OH, YEAH. I THINK IT'S HANNAH SAYS THAT.

ALBERTO RIOS: BUT FOR THEM, IT'S THE -- IT'S A PROBLEM.

REBECCA SCHERM: RIGHT. AND I THINK THAT IS SORT OF WHEN GRACE HAS TO FACE THE COLLISION OF HOW SHE THOUGHT THIS WOULD GO. AND WHAT SHE THOUGHT THIS PLAN WOULD LEAD TO WITH THE REALITY. NO, AND THERE'S A SECTION ABOUT THIS IN THE BOOK, NO ONE IS PLANNED AN ELABORATE HEIST AND IMAGINES IT FALLING APART IN THE MOST PEDESTRIAN WAY.

ALBERTO RIOS: PEDESTRIAN IS A GREAT WORD. THERE'S ANOTHER GREAT LINE WHERE MAYBE IT'S HANNAH AGAIN SAYS, DIAMONDS ONLY LOOK REAL IF YOU ALREADY LOOK RICH.

REBECCA SCHERM: RIGHT.NO. AND I'M GLAD YOU'RE POINTING TO A LOT OF THIS STUFF, BECAUSE THIS BOOK ABOUT THESE KIDS IN A SMALL TOWN, CREATING A SORT OF MYTH LOGICAL CRIME TO COMMIT, IN A LOT ABOUT PRIVILEGE, IN THOSE KINDS OF TOWNS, WHERE A VERY FEW PEOPLE HOLD A LOT OF INFLUENCE, AND RILEY HAS NO IDEA HOW PRIVILEGED HE REALLY IS. AND YEAH, LATER IN THE STORY GRACE CAN SMUGGLE DIAMONDS ONLY IF SHE REALLY DRESSES UP.

ALBERTO RIOS: IT'S A GREAT LITTLE BIT OF INSIGHT I THINK OF CLASS INSIGHT.

REBECCA SCHERM: THANK YOU.

ALBERTO RIOS: IT'S ALSO A LITTLE BIT SCARY FOR THE WORLD. GRACE GOES BY A NUMBER OF DIFFERENT NAMES IN THIS, AND SHE SAID SHE BECAME -- SHE WAS MANY PEOPLE. AND THESE ARE FACETS OF HER, I DON'T KNOW IF THEY ARE ALL HER, I DON'T KNOW THAT SHE EVER SEES THE WHOLENESS THAT SHE IS. I DON'T KNOW THAT ANYBODY GETS TO FULLY REALIZE WHO THEY ARE. EVERYTHING GETS TRUNCATED OR CHANGED OR CUT SHORT.

REBECCA SCHERM: YEAH.

ALBERTO RIOS: AND GRACE ESPECIALLY.

REBECCA SCHERM: I THINK WE HAVE THIS UNDERSTANDING OF ADOLESCENTS AS A TIME WHEN YOU'RE TRYING TO FIND YOUR IDENTITY, YOU'RE TRYING TO PURSUE YOUR SINGLE TRUE IDENTITY. AND FOR GRACE, ONE OF HER STRENGTHS AND WEAKNESSES AND THAT SHE'S A CHAMELEON. THIS IS SORT OF THE HARD TRUTH I THINK SHE HAS TO RECKON WITH OVER AND OVER THROUGHOUT THE BOOK. THAT MAYBE HER IDENTITY IS THAT SHE DOESN'T HAVE ONE. MAYBE HER IDENTITY IS THAT SHE CAN SWITCH BETWEEN THEM.

ALBERTO RIOS: SHE TALKS AT ONE POINT ABOUT ALL SHE CAN DO FOR HER BOYFRIEND RILEY IS BASICALLY UNDERSTAND HIM AND THAT SHE COULD PULL HIS SKIN OFF AND PUT IT ON HER AND NOBODY WOULD KNOW.


REBECCA SCHERM: SHE IS STARTING TO KNOW, THEN, SHE'S STARTING TO UNDERSTAND THAT MAYBE THE WAY THAT SHE SEES OTHER PEOPLE AND SEES THE WORLD IS A LITTLE DIFFERENT.

ALBERTO RIOS: THERE IS A MIX OF THAT RURALNESS, THOUGH, THAT'S TEMPERED BY A VERY SURPRISING INTELLECTUAL HUNGER. EVENTUALLY GRACE GOES TO NEW YORK, AND GOES TO SCHOOL, AND -- BUT SHE KNOWS THINGS. SHE STARTS TO SORT OF GARNER IMPORTANT LITTLE BITS OF INFORMATION THAT FINALLY HELP HER IN HER LIFE AS A CRIMINAL, REALLY, BUT IT'S THAT RURALNESS, THAT INTELLECTUAL HUNGER THAT I CAN'T TELL, IT'S ALL ABOUT EMPTINESS ON SOME LEVEL.

REBECCA SCHERM: YEAH.

ALBERTO RIOS: AND TRYING TO FILL IT.

REBECCA SCHERM: I'M GLAD YOU SAID EMPTINESS. I THINK OF GRACE AS A SPONGE. BUT I LIKE THE IDEA OF HER FEELING LIKE AN EMPTY VESSEL, OR OF HER INTELLECT AS AN EMPTY VESSEL THAT SHE'S JUST TRYING TO COLLECT PIECES OF KNOWLEDGE THAT SHE CAN USE. AND I THINK THAT -- WHEN I THINK ABOUT THIS NOW, AND I DIDN'T REALIZE THIS IS WHAT I WAS DOING WHEN I WAS WRITING IT, THE OTHER CHARACTERS HAVE SOMETHING. THEY HAVE SOME KIND OF CAPITAL. RILEY HAS SOCIAL CAPITAL, AND GREG HAS ALL THIS MONEY AND EVERYTHING, BUT GRACE IS JUST GRASPING FOR ANYTHING. AND FOR HER, LITTLE BITS OF KNOWLEDGE, WHAT SHE LEARNS ABOUT ANTIQUES, WHAT SHE LEARNS ABOUT UNDERSTANDING OTHER PEOPLE, FOR HER I THINK IT FEELS LIKE A CURRENCY, THE POWER SHE HAS.

ALBERTO RIOS: IT GETS EVEN BIGGER THAN THAT, SHE MAKES THESE CURIOUS REFERENCES TO ELIZABETH BISHOP, FOR EXAMPLE, SHE'S A READER. SHE SEEMS OPEN. THAT IDEA OF HER BEING A SPONGE IS IN EVIDENCE. THAT ELIZABETH BISHOP POEM SHE MAKES REFERENCE TO THAT SHE KEEPS TUCKED BEHIND HER PASSPORT, SEEMED TO ME JUST COULDN'T BE A BETTER, METAPHOR FOR EVERYTHING. IT'S ARTFUL WHAT SHE DOES, BUT IT'S ALWAYS ABOUT LOSING.

REBECCA SCHERM: AND I HAVE SUCH A -- THAT POEM IS -- I THINK IT WAS THE FIRST POEM MEMORIZED WHEN I WAS 15 OR 16, WAS OVERCOME WITH HOW PROFOUND IT FELT TO ME.

ALBERTO RIOS: IT IS PROFOUND! I LOVE IT TOO!

REBECCA SCHERM: AND I STILL LOVE IT. BUT I LIKE THE IDEA OF GRACE HAVING A SLIGHTLY DIFFERENT RELATIONSHIP TO THAT POEM THAT SHE READS IT IN A WAY THAT SORT OF SELF-RECRIMINATING. SHE SEES HERSELF IN IT DARKLY AND SHE'S ALSO ABLE TO LAUGH AT HERSELF WHEN SHE READS THIS POEM.

ALBERTO RIOS: THAT COUNTER POINT, PHILIP LEVINE'S BOOK, WHAT WORK IS, IS AT THE HEART OF THIS AS WELL. IT'S NOT SOMETHING THEY'RE REALLY GOING TO BE ABLE TO COME TO TERMS WITH.

REBECCA SCHERM: I'LL TELL YOU, THE STORY ABOUT PHILIP LEVINE AND THAT BOOK IN PARTICULAR IS THAT THE POEM YOU CAN HAVE IT INSPIRED THE CHARACTER OF ALLS. I HAD ALREADY WRITTEN ALLS, BUT I WAS HAVING TROUBLE UNLOCKING HIM ALL THE WAY. HE'S SUCH A MYSTERY, AND HE'S SO OPAQUE AND HE WANTS TO BE THAT WAY. AND FROM THE WRITER'S STANDPOINT, THAT'S REALLY TOUGH. HOW ARE YOU SUPPOSED TO GET IN THERE? AND I REMEMBER READING "YOU CAN HAVE IT" AND GASPING, BECAUSE I RECOGNIZED ALL IN BOTH THE BROTHER, AND THE NARRATOR. TALKING ABOUT WORK, AND THE WORLD THAT THEY'RE INHERITING AND FEELING LIKE -- I DON'T WANT ANYTHING TO DO WITH IT. FORGET IT ALL.

ALBERTO RIOS: I'D LIKE TO JUST TAKE A MOMENT TO REMIND OUR VIEWERS THAT YOU'RE WATCHING "BOOKS & CO.," I'M YOUR HOST ALBERTO RIOS, AND WE'RE JOINED TODAY BY REBECCA SCHERM, TALKING ABOUT HER FIRST BOOK, "UNBECOMING." THAT TITLE, LET'S PROBE THAT TITLE A LITTLE BIT. IT WORKS ON SO MANY LEVELS. I THINK IT'S -- I'M NOT SURE IT'S RARE A SING ISIL WORLD CAN DO SO MUCH WORK, BUT IT'S DOING SOME WORK HERE.

REBECCA SCHERM: WELL --

ALBERTO RIOS: HOW DID YOU COME TO IT?

REBECCA SCHERM: MY HUSBAND THOUGHT OF THE TITLE. I HAD A LOT OF BAD TITLES BEFORE "UNBECOMING." I THINK THERE IS A VERY DARK PERIOD WHERE I WAS PURSUING PUNS HAVING TO DO WITH GILT, G-I-L-T, AND I KNEW IT WAS WRONG BUT I DIDN'T KNOW WHERE TO GO. THOSE ARE THE DARK AGES. BUT MY HUSBAND THOUGHT OF "UNBECOMING." HE WAS SITTING IN HIS ARM CHAIR AND HE SAID "UNBECOMING. IT WORKS EVERY WAY!" AND I FELL IN LOVE WITH THE WORD. NOT JUST BECAUSE OF ALL THE HEAVY LIFTING IT CAN DO, BUT BECAUSE OF WHAT IT MEANS TO ME AS A YOUNG WOMAN WHO GREW UP IN THE SOUTH. THAT YOU SHOULD ALWAYS -- THAT I WAS RAISED TO BE CAREFUL ABOUT UNBECOMING BEHAVIOR, OR UNBECOMING POSTURE. AND UNBECOMING GESTURES. UNBECOMING LANGUAGE. THAT UNBECOMING REALLY FEELS TO ME LIKE IT'S ABOUT GENDER PERFORMANCE. AND IT'S ABOUT GRACIOUSNESS. AND IT'S ABOUT POISE. AND SO THE WORD REALLY WORKS FOR ME IN TERMS OF DESCRIBING HOW GRACE THINKS ABOUT HERSELF AS A WOMAN, HOW SHE THINKS ABOUT HERSELF AS JUST A PERSON NAVIGATING SOCIETY.

ALBERTO RIOS: I DON'T THINK SHE HERSELF EVER USES THE WORD.


REBECCA SCHERM: NO.

ALBERTO RIOS: WE JUST USE THAT AS AN OVERLAY AND WE'RE -- THERE ARE ALSO IN THIS BOOK A NUMBER OF -- I THINK THEY'RE INTRIGUING MOTIFS OF SOME THINGS THAT START TO HAPPEN. ONE IS GRACE'S HAIR. IT STARTS OUT LONG AND THERE'S A WONDERFUL LINE ABOUT A FRIEND IN NEW YORK WHEN SHE GOES TO SCHOOL THERE, WHO SAYS, "YOU HAVE GIRLFRIEND HAIR." THAT'S A GREAT LINE. "IT'S SO LONG, INDICATING RESISTANCE TO CHANGE AND THUS MONOGAMY." THAT'S SUCH A GREAT, YOU KNOW, FRESHMAN UNIVERSITY ANALYSIS. I LOVED IT. I THOUGHT IT WAS REALLY GREAT.

REBECCA SCHERM: THEY'RE TRYING OUT THEIR INTELLECT.

ALBERTO RIOS: THEY WERE, AND IT WAS WORKING PRETTY WELL. THINGS HAPPEN TO THAT HAIR. AND THAT MONOGAMY, AND A VARIETY OF THINGS. AND SHE EVENTUALLY CUTS HER HAIR, CHANGES IT, BLEACHES IT, HOPES IT WILL CHANGE HER, AND THEN THERE'S A MOMENT IN WHICH THAT HAIR SO MUCH IS NOT HER, WITHOUT -- I DON'T THINK WE'RE GIVING ANYTHING AWAY, IT LITERALLY GETS AT LEAST PART OF IT PULLED FROM HER HEAD. NO BIG TRAGEDY IN TERMS OF THINGS I'M NOT GIVING ANYTHING BIG AWAY, BUT THAT HAIR COMES SO MUCH NOT HER, IT LEAVES HER. AND PAINFULLY SO. AND THEN LATER IT BECOMES CURLED BY A KIND OF ECSTASY. SHE'S RELAXED AND SHE JUST FEELS SOME -- SHE'S DONE SOMETHING, AND IT JUST MAKES HER FEEL GOOD, AND HER HAIR JUST FEELS LIKE IT'S ALMOST CURLING ITSELF. SHE DOESN'T EXACTLY SAY THAT. BUT THAT HAIR HAS A LIFE OF OWN IN THE BOOK.

REBECCA SCHERM: THINK ABOUT HAIR, AND WOMEN'S RELATIONSHIP TO THEIR HAIR, WHICH IS SO CHANGEABLE. WOMEN CAN CHANGE THEIR HAIR, MEN CAN CHANGE THEIR HAIR TOO, BUT WOMEN CAN CHANGE THEIR HAIR DRAMATICALLY AND OFTEN, AND WITH GREAT EXPECTATION OF HOW IT WILL CHANGE THE WAY OTHER PEOPLE PERCEIVE THEM. AND THAT PARTICULAR -- THE SCENE YOU MENTIONED WHERE SHE LOSES SOME OF HER HAIR, THAT SCENE BECAME SO IMPORTANT TO ME WITH THE HAIR AS A WAY OF LOSING HER DISGUISE. HERE SHE'S BEEN RELYING ON HER HAIR AS A WAY TO EXPRESS HOW SHE WISHES TO BE PERCEIVED IN THE WORLD, AND SOMEONE HAD RIPPED IT OFF. SHE CANNOT HIDE BEHIND THAT PARTICULAR DISGUISE.

ALBERTO RIOS: A FUNCTION OF HER SELFNESS.

REBECCA SCHERM: THEN IT ALSO HAS SOMETHING TO DO WITH FEMININITY. THE PONY TAIL ESPECIALLY AS A SYMBOL OF GIRLISHNESS AND GIRLHOOD. YOU LOSE YOUR PONY TAIL, THERE'S SOMETHING ABOUT THAT THAT JUST FEELS SORT OF REALLY EMOTIONALLY VIOLENT TO ME IN TERMS OF LOSS OF INNOCENCE.

ALBERTO RIOS: THERE'S ALSO SOME -- I'M NOT SURE I CALL THEM LIGHT MOTIFS, BUT MAYBE FORESHADOWING, SOME MOMENTS THAT ARE -- I TRUST YOU WERE CAREFUL IN MAKING THEM, WHETHER YOU WERE OR NOT, THEY WORK QUITE WELL, ONE I'M THINKING OF IS SHE'S REFLECTING ON HEARING NEWS OF THE FAMILY THAT SHE LOVES SO MUCH. AND THAT EVERY TIME SHE HEARS IT, SHE SAYS IT WAS LIKE CUTTING ACROSS HER HEEL. THAT'S SUCH A WILD -- WHEN I READ THAT, IT'S SUCH A WILD AND WONDERFUL MOMENT UNTIL LATER ON IN THE BOOK, THERE'S AN INCIDENT IN WHICH SOMEONE THREATENS TO DO EXACTLY THAT. AND IT IS AN UGLY SCENE, AND IT HAS TO DO WITH THE HAIR AND DIFFERENT THINGS. AND THAT HEEL, THAT ACHILLES TENDON, VIRTUALLY, BECOMES SOMETHING OF A LIGHT MOTIF AS WELL. IT'S ALL TIED TOGETHER. AND I HAVE TO SAY, I THINK THAT UNDERCURRENT OF CAREFUL K., WHETHER IT WAS CONSCIOUS OR NOT, WAS A LOT OF FUN.

REBECCA SCHERM: THANK YOU. THANK YOU. IT WAS SOMETHING THAT I LIKE TO DO WITH ALL OF THE CHARACTERS, BUT WITH GRACE IN PARTICULAR, IS GIVE THEM -- WE SEE LITTLE SCRAPS OF THEIR FEARS, AND THEY MIGHT NOT SEEM RATIONAL, OR THEY MEET SEEM METAPHORICAL, AND LATER ON WE SEE THE SOURCE OF THE FEAR. AND I THINK THAT'S HOW A LOT OF US LIVE. WE FEEL FEARFUL TOWARDS THINGS THAT WE'RE NOT READY TO EXPRESS TO OTHER PEOPLE WHY WE DO, LATER ON IT MIGHT BECOME SUDDENLY APPARENT TO US.

ALBERTO RIOS: THE PHYSICALIZATION, THE HAIR AND TENDON, IS AN ELEMENT IN THAT, WE CAN THINK PSYCHOLOGICALLY, GREAT DREAMS. BUT IF YOU HAVE A HEADACHE, A GREAT DREAM HURTS.

REBECCA SCHERM: RIGHT. AND IN THE CASE OF GRACE, WHO IS ALWAYS TRYING TO ASSUME THESE DISGUISES, A THREAT TO THE PHYSICAL MEANS A THREAT TO HER DISGUISE. SHE CAN'T HIDE SOMETHING. SHE CAN'T HIDE A PHYSICAL CHANGE THE WAY SHE CAN HIDE WHAT'S GOING ON IN HER MIND OR HER HEART.

ALBERTO RIOS: LET ME ASK YOU SOMETHING NOW, WE USE THE TERM "CRIMINAL" OR THEY DID, WE DID, DO YOU THINK THIS ENDS UP BEING A REDEMPTIVE BOOK?

REBECCA SCHERM:I DO.

ALBERTO RIOS: I DO TOO. I'M JUST CURIOUS. I THINK IT WOULD BE GOOD TO TALK ABOUT IT A LITTLE BIT. BECAUSE THEY DON'T STOP BEING CRIMINALS.

REBECCA SCHERM: NO.

ALBERTO RIOS: AND I -- WE DON'T WANT TO SORT OF SAY MUCH ABOUT HOW THE BOOK ENDS UP, BUT THEY DON'T EXACTLY STOP THIS LIFE.

REBECCA SCHERM: THE KIND OF REDEMPTION WE EXPECT I BELIEVE AS READERS, THAT I EXPECT WHEN I'M READING A NOVEL, IS IF A PROTAGONIST IS DOING BAD DEEDS, I THINK THERE'S AN EXPECTATION OF OUR REDEMPTION WHERE THE MAIN CHARACTER WILL REFORM. THEY'LL SETTLE DOWN, AND ABIDE BY THE LAW. OR THEY WILL BE PUNISHED. FOR THEIR MISDEEDS. AND I KNEW THAT I DIDN'T LIKE THOSE CHOICES. AND THAT WAS PART OF THE REASON I NEEDED TO WRITE THIS BOOK. AND WHAT IF, IN A CHARACTER LIKE GRACE, WHO IS IS A LIAR, WE YOU FROM THE FIRST LINE, SHE'S A LIAR AND DON'T YOU FORGET IT, WHAT IF THE REDEMPTION IS A LIAR HAVING TO LOOK AT HERSELF? A LIAR FINALLY SEEING HERSELF? TO ME, THAT MOMENT WHERE SHE MIGHT FINALLY CATCH HERSELF IN THE MIRROR FOR REAL IS SORT OF LUMINOUS WITH TRUTH. AND THAT WAS REDEMPTION I ULTIMATELY WAS AFTER.

ALBERTO RIOS: THERE'S A MOMENT WHICH FOLLOWS I THINK SAYS TO HER -- ALLS SAYS TO HER ANY TIME SHE'S IN A MOMENT LIKE THAT SHE LIGHTENS UP AND BECOMES VIVACIOUS AND LAUGHING SO THAT NOBODY CAN SEE HER. INCLUDING HERSELF. I THINK THAT WAS A NICE MOMENT OF INSIGHT ON HIS PART TO POINT OUT THAT WHEN SHE IS SAD, SHE'S HAPPY. AND THAT ODD TURN IS WHAT IS GETTING HER THROUGH IN TERMS OF A CHARACTER, A DISGUISE, A LOT OF THESE TIMES.

REBECCA SCHERM: SHE'S A CHARACTER WHO IS ALWAYS MOVING, EVEN AWAY FROM HERSELF.

ALBERTO RIOS: WE TALKED ABOUT PHYSICALNESS, SHE HAS ALSO AN ANIMALNESS. SHE'S ATTRACTED TO ALLS FROM THE BEGINNING, NO MATTER WHAT. NO MATTER WHAT THE OTHER CIRCUMSTANCES ARE. HOW DO YOU -- WHAT DO YOU THINK ABOUT THAT?

REBECCA SCHERM: WELL, I THINK THERE ARE THREE LOVE STORIES IN THE BOOK, REALLY. AND THE ROMANTIC LOVE STORIES, I WAS VERY INTERESTED IN THE DIFFERENCE BETWEEN THE LOVE STORY THAT ONE MIGHT WANT, AND THE LOVE STORY THAT JUST MIGHT HAPPEN TO YOU. AND WHAT WOULD HAPPEN IF ALL OF THOSE LOVE STORIES SORT OF SEEM TO THREATEN EACH OTHER? BECAUSE GRACE'S LOVE SAY FOR MRS. GRAHAM, WHICH IS NOT A ROMANTIC LOVE, BUT A DAUGHTERLY LOVE, IS CERTAINLY THREATENED BY HER FEELINGS FOR ALLS. ALL OF HER FEELINGS ARE THREATENING. NOT JUST TO THE OTHER RELATIONSHIPS, BUT TO THE WAY SHE SEES HERSELF IN THE WORLD. BUT, YES, FROM THAT FIRST MOMENT THAT SHE STARTLED WITH HER OWN FEELINGS, SHE'S LIKE AN ANIMAL TRYING TO HIDE.

ALBERTO RIOS: AND I FOUND THAT IN SO MANY WAYS THE MOST INTRIGUING PART OF IT. IT'S THE AGE OLD IDEA, IT'S GOING TO BE THE -- OUR ANIMAL NATURE OR OUR CIVILIZATION -- IT'S AN AGE-OLD STRUGGLE WE'RE SEEING EMBODIED IN HER SPECIFICALLY. AND POTENTIALLY IN THE OTHER CHARACTERS, RILEY JUST DOESN'T KNOW, HE IS JUST OBLIVIOUS AND ALL-AMERICAN GUY. EVEN IF HE'S NOT AN ALL-AMERICAN GUY.

REBECCA SCHERM: I WORRY FOR HIM.

ALBERTO RIOS: YEAH, YEAH. BUT ALLS SEEMS TO HAVE THAT WAVELENGTH AND ULTIMATELY THEY BOTH RECOGNIZE IT IN EACH OTHER FOR GOOD OR BAD.

REBECCA SCHERM: THEY RECOGNIZE SOMETHING IN EACH OTHER THEY DID NOT EXPECT TO SEE, OR MAYBE DIDN'T WANT TO SEE. AND I THINK ULTIMATELY THE BOOK
IS ABOUT SEEING YOURSELF WHETHER YOU WANT TO OR NOT. INCLUDING HOW OTHER PEOPLE SEE YOU.

ALBERTO RIOS: AND SOME MOMENTS YOU -- WHEN YOU DO THAT, IT'S EXPO SESSION, YOU'RE TALKING ABOUT IT IN NARRATIVE, SOME MOMENTS COME TO PURE POETRY. AND I THINK THOSE MOMENTS STOP ME IN A GOOD WAY, SOMETIMES FUNNY, BUT I APPRECIATED THEM AND ONE THAT MADE ME LAUGH, BECAUSE IT WAS SO ADOLESCENT AND PERFECT, SHE'S IN A CAR WITH RILEY AND SHE SAYS, "AFTERWARD, THEY SPLIT A FIFTH OF OLD NUMBER 8 IN THE CAR AND RECLINED THEIR SEATS BACK, HANDS COLLAPSED AND STARING AT EACH OTHER OVERCOME WITH THE WEIGHT OF THEIR LOVE." [LAUGHTER] I LOVE THAT! IT WAS SO ADOLESCENT AND JUST GENTLE, AND IN THE MIDST OF EVERYTHING THEY'RE DOING, IT WAS JUST SWEET.

REBECCA SCHERM: THEY CAN HEAR MUSIC SWELLING EVEN IF THERE'S NO MUSIC SWELLING. THEY'RE SO MOVED BY THE ROMANCE OF THEIR OWN LIVES AT THAT TIME.

ALBERTO RIOS: AND OLD NUMBER 8, IS THERE SUCH A THING?

REBECCA SCHERM:YES, THERE IS.

ALBERTO RIOS:ARE YOU FAMILIAR WITH OLD NUMBER 8?

REBECCA SCHERM: I'M INTIMATELY FAMILIAR. YES.

ALBERTO RIOS: OKAY. THERE WERE A NUMBER OF OTHER POETIC MOMENTS, AND I THINK I'VE MENTIONED THEM IN ONE OF MY FAVORITES WAS THAT CHAMELEON, WE'VE TALKED ABOUT THAT MOMENT WHERE SHE SAYS, "BUT THOSE STUPID BOYS HAD BEEN GRACES. SHE USED TO THINK SHE KNEW RILEY SO WELL, SHE COULD PEEL OFF HIS SKIN AND SLIP IT OVER HERS AND NO ONE WOULD EVER BE THE WISER." THAT'S THE CHAMELEON, TALKING ABOUT, BUT SHE CAN'T KEEP PULLING RILEY'S SKIN OVER HER.

REBECCA SCHERM: SHE'LL HAVE TO FIND OTHER SKIN.

ALBERTO RIOS: AND SHE DOES. THE BOOK, HOW LONG DO YOU THINK IT TOOK TO PUT THIS TOGETHER?

REBECCA SCHERM: ABOUT FOUR YEARS. I WAS WORKING ON IT IN MY SORT OF LETTING IT PERCOLATE IN MY MIND PROBABLY FOR SIX MONTHS BEFORE I STARTED WRITING IT IN EARNEST. AND THEN ONCE I STARTED WORKING ON IT I DIDN'T WANT TO WORK ON ANYTHING ELSE UNTIL I FINISHED.

ALBERTO RIOS: THE ANIMAL NATURE OF THE BOOK CALLING YOU.

REBECCA SCHERM: YEAH.

ALBERTO RIOS:I WANT TO THANK YOU FOR JOINING US TODAY.

REBECCA SCHERM: THANK YOU SO MUCH FOR HAVING ME.

ALBRETO RIOS: AND I WANT TO THANK OUR VIEWERS FOR WATCHING "BOOKS & CO." I'VE BEEN YOUR HOST, ALBERTO RIOS, WE'VE BEEN JOINED TODAY BY REBECCA SCHERM, TALKING ABOUT HER BOOK, "UNBECOMING." PLEASE JOIN US AGAIN NEXT TIME WHEN WE'LL BE BRINGING YOU ANOTHER GOOD BOOK. THANK YOU AGAINST REBECCA.

REBECCA SCHERM: THANK YOU.

VOICE OVER: BOOKS & CO." IS MADE POSSIBLE BY THE DEPARTMENT OF ENGLISH AT ARIZONA STATE UNIVERSITY. AND BY THE FRIENDS OF EIGHT. MEMBERS OF EIGHT. ARIZONA PBS. WHO GIVE ADDITIONAL GIFTS TO SUPPORT ORIGINAL PROGRAMS. THANK YOU.
SPOTLIGHT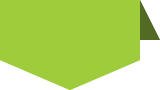 STAY in touch
with
azpbs.
org
!
Subscribe to Arizona PBS Newsletters: