Fifteen Afghan women have come to the Valley for a business bootcamp. Two of the women tell Horizon what they have learned.
Transcript:
>> Michael Grant:
Tonight on "Horizon," a Phoenix City Council member has just returned from a village hit hard by the tsunami in south Asia. We'll talk to her, and a representative of a local relief agency about what they saw. And 15 Afghan women have come to the Valley for a business bootcamp. Two of the women will tell us what they have learned. That's next on "Horizon."

>> Michael Grant:
Good evening, welcome to "Horizon." I'm Michael Grant. Before we get to the topics tonight, here's a headline from today's news. Arizona added nearly 65,000 jobs last year. That represents growth rate of 2.8%, while not matching the rapid growth rate of the 1990s, it does put Arizona in the top 10 states in job growth nationwide. Phoenix vice-mayor Peggy Bilsten returned yesterday from the village of Meulaboh in Sumatra, a village hit hard by the tsunami. It originally had 140,000 residents but 20,000 were killed in the disaster. Bilsten was there with the Valley based relief agency food for the hungry. About 40 of the agency's members of the agency went to Sumatra and Banda Aceh. Here now is Peggy Bilsten and Adam Henry from Food for the Hungry. Exhausted?

>>Peggy Bilsten:
We're pretty tired.

>> Michael Grant:
it was about an eight-day trip.

>> Peggy Bilsten:
A lot of that was travelling. It's not as easy as hopping a jet and going to where you need to go. It was quite an adventure. But it was unbelievable. We've all seen the pictures on TV and on CNN and in the magazines. They do not even begin to demonstrate how unbelievable it is there. I mean, not only is it just destruction everywhere, but it's -- it's so quiet, and you're just surrounded by death, and you know the 20,000 that we originally thought were lost I would say it's a lot more than that, because while we were, there were a lot of bodies they were still either under the rubble or still in body bags.

>> Michael Grant:
Adam, they keep updating grimly the death toll in this thing, and really the scope and magnitude of it is just absolutely staggering.

>> Adam Henry:
Tremendous. One of the things that we also found as an organization, other groups are finding, is that there are villages that still have not been relieved yet by relief workers. So even as people find these communities, I think the number, the death toll, will even increase even more, and it just adds to the devastation.

>> Michael Grant:
Now, how did the City of Phoenix happen to pick this particular village, and I'm going to avoid the pronunciation --

>> Peggy Bilsten:
Well you know after the tsunami hit, I had called Mayor Gordon, like everybody else, I was glued to the TV, and I just asked him, we're the fifth largest city, there has to be something we can do, and something different than just giving money. And we kind of put our head together and decided we wanted to send a team down there. So as we looked at all of our options, what we knew was right down in the street in Phoenix, we had food for the hungry. They're right down the street but they're an international organization. When I made some phone calls I found out these good people, they were already on the ground, they were doing work before the tsunami hit, and so it just was a natural partnership. So we asked them for advice and said, we would like to adopt a city. We, not the City of Phoenix, but we the people of the City of Phoenix, if we could adopt a city, then we can really see some tangible differences. So that's how we came up with that program. Then that's also what sent us on our travels to do some research.

>> Michael Grant:
And the visit financed by local businesses, I mean a variety of businesses chipped in to cover the expenses and obviously make donations --

>> Peggy Bilsten:
I've seen the best in humanity through this. Everybody wants to help. When we got the word out what we were doing, before the press conference $75,000 was raised. Since then we have school children lining up, more corporations, churches, synagogues, everybody is coming together for this, and if they want to donate they can go on our website and do that, and 100% of that money goes towards Meulaboh and the partnership with the City of Phoenix and food for the hungry.

>> Michael Grant:
Adam, we have heard a little about your organization but tell us more about it and its role in this particular trip.

>> Adam Henry:
We are working as Peggy mentioned, an international organization working in over 47 cub trees and we have a desire to go to the hard places where humanitarian aid organizations are working and aren't working already. So when the tsunami hit, we did have staff on the ground and within 24 hours we already have, after the tsunami hit, we had teams going in for health assessments, psychosocial assessment, just really getting on the ground and seeing what the needs are.

>> Michael Grant:
It sounds like the organization is just more than food --

>> Adam Henry:
It is, very much so. We are looking at the needs are great with watt sanitation as well as health needs, also shelter needs. What Peggy was saying is the devastation, one of the things, the picture I walked away with, is when you look at the shoreline, we can drive 10 miles away from the shoreline, and that's finally when we would start seeing houses still standing. So the devastation is great.

>> Michael Grant:
As great as the devastation is, it's also very much complicating the logistics of the relief efforts because a lot of the infrastructure has been destroyed?

>> Adam Henry:
Very much so. It was a difficult travel task to get to some of these places. It took us numerous efforts to get on flights to actually get to the areas that we wanted to go. So one of the statistics that I heard or facts that I heard was that there may be three to four aircraft going into this area prior to the tsunami when it hit, and now there are about 5 to 6 aircraft trying to get in on the ground per hour. So the infrastructure is definitely an issue to deal with.

>> Michael Grant:
Peggy, you wrote a series of dispatches to the Republic and I took a look at some of those and we also have some photos were taken. Give me some overall impressions of what you saw.

>> Peggy Bilsten:
Well, I know you have some pictures. Here's a picture of a gentleman and myself at the bottom there, and that was our driver, and this wonderful man took us from neighborhood to neighborhood, and the only way you knew it was a neighborhood was because of the shoes and the toys and the books that were there along with bodies. It was just scattered. And the aroma -- it was like nothing I had ever experienced. So we did this for a long time. And at the end of the day, I Thanked him and just told him how much I appreciated it, and at that time he told me his story, that he had lost his entire family, and, you know, it just broke my heart, and I grabbed his hand and I Thanked him, I thought, why in heavens name would he want to take me to the place that hurt him so much? But he explained it's because they so desperately need help and he just knew if he could show us what they had been through, that America would be willing to help.

>> Michael Grant:
Is the help getting through? I mean, we've already discussed some of the logistical challenges, and I know everyone is trying their best, but it's just so daunting.

>> Peggy Bilsten:
You know what? A lot of money is being raised, I know a lot of relief organizations are out there getting food, but that's one reason we wanted to do something different. We wanted to be able to commit in a 10 or 20-year program, not just it do the in emergency time, go in for 10, 20 years and make a tangible difference so the people of Phoenix when they make this investment five years from now, they can say, you know what I built a school, we helped build a neighborhood, and I had the opportunity to meet with the Mayor of Meulaboh and ask him, what can we do? How can we help you? And traditionally Indonesia, they don't want westerners there. And he just asked us to be their twin. He said, will you help us build schools? Will you send teachers over? Can we send our children to your universities? And I thought, this is an opportunity for the United States to show its great humanity. I think that's what sets this program apart.

>> Michael Grant:
Adam, those certainly are some of the long-term rebuilding needs. What are the most critical immediate and short-term needs there right now?

>> Adam Henry:
Yeah, I think that the health needs are great right now, as well as just us talking to these people. They need to talk with people. They need to cry. They need to express how they are feeling. They have lost everything. So that hope has been damaged and hurt, and so I think as groups go in, there really need to be efforts to just connect with these people and to listen to them and for them to share their story. There's also a great need for water and sanitation because all systems have been destroyed. They were great before, but you can definitely see the need is great in that area.

>> Michael Grant:
You also visited Banda Aceh -- did I massacre that too much? A similar conditions?

>> Peggy Bilsten:
Yes, it was unbelievable as well. Another picture I would refer to is there is a gentleman with two other men and they're looking at pictures, and he stood outside his home while they dug in there to get his family members, and as they dug in there to get his dead family members they would have to go in their pockets and find I.D.s so they could correctly identify them. Those are the pictures we had there, and so no matter where it was, you saw this destruction. I personally had a great feeling that one of their biggest losses was the children. The children could not swim. They could not make it. For an hour and a half those waves were coming in and out over three stories high. We heard story after story of trying to survive.

>> Michael Grant:
Adam, obviously your group will keep people on the ground and more people on the ground there?

>> Adam Henry:
Absolutely. I think the long-term solution to that is really to invest in the Indonesian people. We saw they are such talented people, and for this to happen long term, we really need to find them -- to just invest into their communities add relief workers, they are the ones to move forward to restore the hope they have lost.

>> Michael Grant:
Adam Henry, thank you he much for joining us thanks for making the trip and certainly our thanks to you as well vice-mayor Peggy Bilsten. It is a remarkable story and we'll do what we can. As Afghanistan begins to rebuild, 15 influential Afghan women have come to the Valley to hone their entrepreneurial skills. The program is called project Artemis. It is a partnership between Thunderbird, the Garvin school of international management, and leaders in the business community. Producer Mary Sturgill has more.

>> Mary Sturgill:
Under Taliban rule in Afghanistan, women's rights were cloaked under a veil of oppression. Women were stripped of the right to get an education.

>> Dr. Safia:
I got my education in Afghanistan just one year before Taliban I graduated from medical institute. I was lucky. After one year Taliban come and the women could not continue in their education. So I was one of the lucky women that I graduated from medical.

>> Mary Sturgill: Despite the Taliban's heavy hand women used whatever needs means necessary to survive in this period of darkness. Now they are more hopeful.

>> Dr. Wahida:
My name is Dr. Wahida, I am a doctor and I have a clinic in Kabul, private clinic.

>> Mary Sturgill:
Lay law has a degree from the faculty of law and justice of Kabul university.

>> Laila Ahmadzai:
We are working for our future of Afghanistan. The country has passed the dark time and now we have a lot of hopes here to take something to learn and bring it back to our country, to learn to our people, especially to the women, that they are suffering, they've suffered a lot, and then this is our time. To learn something.

>> Mary Sturgill:
Free from Taliban rule, Afghan women can now get an education and during so here in the Valley. At Thunderbird for the past two weeks, 15 women have attended pilot business education program called project Artemis.

>> Katrin Fakiri:
We've learned so much. It's condensed MBA program, how to get an MBA in two weeks I would title it.

>> Mary Sturgill:
Classroom study, off-site visits and a mentor program are the three components. Artemis fellows study technology and business management to add to the skills and knowledge they already have.

>> Pam:
Glad to meet you. Thank you. I'm Pam.

>> Mary Sturgill:
Onsite visits to businesses allow wait a minute to see how ideas can be put into action.

>> Pam:
Why don't we go on a tour and I'll show you the different areas, the different departments, but I'm going to take you down to the far end where we just did an Indian jewelry buy and we have the vendor there, and he'll show you what we bought today a little bit and maybe answer any questions you have. You'll see how the stuff fits into the stores when you go to our store later this afternoon.

>> Mary Sturgill:
The mentor program pairs the women with an American counterpart as a support network that will be in place for the next two years.

>> Katrin Fakiri:
We've learned so much about leadership, communication, customer service, marketing, we've used certain web technologies and the networking has been just invaluable for us. So it's a good combination of classroom studying and connection with various community women, business leaders, who we can connect with and learn from, and above all, they can serve as role models for the rest of us who are just starting out and want to have our own businesses in Afghanistan.

>> Mary Sturgill:
Having a business plan, something tangible the women could implement as soon as they get back home is one of the components that makes this program different from others.

>> Dr. Steven Stralser:
The real differentiateor so to speak of project Artemis is that not only will they have the plan to implement but they'll have the relationship with their mentor and some resources that will follow them for the next several years. So it's more than just classroom training. It's also being able to implement what they learn in the classroom.

>> Mary Sturgill:
Barbara Barrett of Paradise Valley is a member of President Bush's Afghan council. She came up with the idea project Artemis after a recent trip to Afghanistan.

>> Barbara Barrett:
These women are incredible. They are the ICONS of the future. In their communities they're already leaders but they're leaders in many cases maybe they have some medical training, maybe they've got some technical training, but they are learning entrepreneurship here and they are being mentored and their duty in the future to be to mentor others. They will be passing it down. They will be achieving excellence in their own rite and pen be passing on what they've learned so others can learn from them.

>> Mary Sturgill::
Doctors, jewelry, textile merchants, Afghans, and Afghan Americans, the women come from all different backgrounds but have the same goal in mind. This woman explains why she went back to help rebuild her country.

>> Katrin Fakiri:
The first time I went to Afghanistan to visit, home, it was just a very emotionally traumatic experience for me because when I came back the one question I kept asking myself was, why me, why did I escape, and hundreds of other women that I spoke with and heard the horrible -- their horrible stories didn't, and there was -- really not a big difference between me and them, just luck that I escaped. So I think at that point I decided that it was time that I paid back. These women deserve a chance at improving their lives and for me, the best way to do that is to empower them economically. There is absolutely no way that Afghanistan can rise from poverty and rebuild into a great nation without women's economic participation. It's going to take decades for the education system to be repaired and for women to become educated. It's going to take a few more decades for there to be social change and women are treated equally. However, we can help them economically right now, help empower them economically so that they can elevate their stance, and I think if a woman has economic independence, then she has a bigger voice in the community and her family and ultimately in the country.

>> Michael Grant:
Joining me now to talk about the project and life in Afghan stare are Mina Sherzoy from the ministry of commerce in Afghanistan and Dr. Wahida, a project Artemis participant. Thank you both for being here this evening. Mina, you were gone from Afghanistan for almost 25 years.

>> Mina Sherzoy:
Yes.

>> Michael Grant: You were the daughter of an Afghan diplomat when the Russians invaded?

>> Mina Sherzoy:
Yes, I was 17 when the Russians invaded, and we were living in Czechoslovakia at that time, and we fled out of -- actually we took the train out of Czechoslovakia because it was a communist country at that time, too, by the help of the American ambassador. We quietly left to west Germany, and from there the American embassy gave us the visas and everything, as immigrants, we came to the United States.

>> Michael Grant:
And you landed in California?

>> Mina Sherzoy:
Well, actually first I landed in Raleigh, North Carolina. That's where I was. Then to California. And Washington, and --

>> Michael Grant:
What brought you back to Afghanistan after so long? And you really didn't intend to stay, if I understand correctly.

>> Mina Sherzoy:
Actually, I had mixed feelings. I didn't know what I was going to when I came, when I decided to come for three weeks and get projects, and once I landed, it was so devastating what you see in reality, it's not in the pictures. Movies or television or whatever we had seen. It was even worse. Especially when I saw an 8-year-old boy, I went to the American embassy to register myself as an U.S. citizen for security reasons. I turn around, and outside I looked at this little 8-year-old polishing my cousin's shoes, she was just sitting there, in raggedy clothes, it was cold at that time, early March, no shoes on. My heart just fell for that little boy, and I said, no way. This country really needs help in every way. So right there I decided I'm going to be here for a while.

>> Michael Grant:
Dr. Wahida, did you receive your medical training before the Taliban took over?

>> Dr. Wahida:
No, I received my medical training in Pakistan. Actually I was not in Kabul in Afghanistan. I was a child when my family went to Pakistan, and I graduated from the Pakistan university, and I got my education there.

>> Michael Grant:
When did you return to Afghanistan?

>> Dr. Wahida:
Well, it's one year that I'm living in Kabul, Afghanistan.

>> Michael Grant:
Describe for us the conditions.

>> Dr. Wahida:
Yeah, well, because I studied in Pakistan, but I had to go to Kabul because it's my country, to my country, back to -- it's our job to go to our country whenever -- because our country needed educated people. So we went -- I went there, and it's one year that I'm living in Kabul, Afghanistan, and I have a clinic there, a small clinic, at my home, yeah, and I'm running my clinic.

>> Michael Grant:
I would assume the medical needs are overwhelming?

>> Dr. Wahida:
Of course. Yeah. The mortality rate is over 15% in Kabul. Our people need us very much.

>> Michael Grant:
Let me go to project Artemis. How did the idea for it come about? It seems a really interesting project, a two-week bootcamp, I think we called it.

>> Mina Sherzoy:
It's a wonderful project. Actually, I met Mrs. Barbara Barrett last year in Kabul. She came. And I had just started entrepreneurship development programs at the University of -- ministry of commerce. It was a pilot program. I had built a process like capacity building, small lines, and then after that into entrepreneurship development, business development and partnership and mentorship programs. So it just happened Mrs. Barbara -- we were lucky to meet her there, and I'm really honored to meet her, a wonderful lady.

>> Michael Grant:
She is, yes.

>> Mina Sherzoy:
So, we spoke about it, and then she says, you know what, I have an idea, but let me go first and I'll call you. So she e-mailed me that there's a project like this, and then we had the elections and through the year we worked together, and I came here in October to go over the program and see the faculty members and professors and all that. That's how it came out.

>> Michael Grant:
You were telling me before we went on the air that it's teaching a whole lot of skills, including but not limited to, how to put a business plan on paper and --

>> Mina Sherzoy:
Yes.

>> Michael Grant:
Explain a little more what goes on in the program.

>> Mina Sherzoy:
Actually the program started two weeks ago almost, and they started off very well with marketing, merchandising, inventory, leadership, accounting. They have had franchising. All of these things. And the last thing was how to put together a business plan, and that started three days ago, I think, and I've been watching them. It's the first time they're doing a business plan, because even before in Afghanistan these things didn't exist 25 years ago. And for these girls, they're doing business, but they are not really that efficient when it comes to their book keeping and all that, and the questions that I get asked, you know, it never dawns on you that -- because I've been doing business here, I started here, I have been going to school, so I worked here, have done business, so it comes automatic to me, but I'm so happy that they're seeing things so clearly and they have learned so much, especially in our culture, we don't disclose how much we make, either in volume or in dollars. It's kind of hidden, you know, nobody tells the truth, everybody is rich, but they don't tell you why they are rich, and one of the gals came two nights ago, I worked with her on the business plan. When I got to her numbers, because I've been trying to get this out of them for the past two years, I said, well, now you have to do your numbers, you have to show how much taxes you have to pay and all that. And she looked at me, she goes, you know what, don't you think that's very bad so everybody could see your business plan how much you are making, how much money you are making? I said, no.

>> Michael Grant:
Dr. Wahida, I know you're focused on building, improving your clinic, that kind of thing. What have you picked up through the program so far?

>> Dr. Wahida:
Well, before that I did not know anything about business, but now I think I know more. It is so wonderful, the training, this training is so wonderful for us, and especially for the people that work -- Thunderbird, the people that work there, kind people, wonderful people and we learned a lot from them.

>> Michael Grant:
And obviously, although it's a medical practice, it does have business aspects to it.

>> Dr. Wahida:
Of course, of course I have a clinic right now, I'm doing my business, I think. It's a small -- but it is a business, but it's good that I'm learning more about business, that I can expand my clinic, and I will do more for my country and for my people.

>> Michael Grant:
Focusing primarily on women and infant mortality?

>> Dr. Wahida:
Women and children. They need us, especially female doctors, and also we don't have anything. When you go to Afghanistan, you will see that we are zero. We don't have nothing. There's nothing to do but we are trying to do and we are getting training in here, and we want more training. We need more training, I think.

>> Michael Grant:
Dr. Wahida, thank you very much for joining us and we certainly wish you all the best with the clinic. And Mina SHERZOY we appreciate your participation as well.

>> Mina Sherzoy:
Thank you for having us.

>> Michael Grant:
You can visit our website at www.azpbs.org. Once you get to the homepage, please click on the word "Horizon" to see transcripts or information about upcoming shows.

>> The operator of a pipeline will be paying a half million dollar fine to the state. The Kinder Morgan pipeline ruptured in 2000 in 2003 and triggered a gasoline shortage in the Valley. And Maricopa County begins to plan testing mosquitoes for west Nile virus earlier than normal. Find out why on the Journalists Roundtable Friday at 7 on "Horizon."

>> Michael Grant:
Those stories and even more tomorrow. Thanks very much for joining us on Thursday.

>> Michael Grant: --
I'm Michael Grant. Have a great one.
In this segment:
Peggy Bilsten:Food for the Hungry;Adam Henry:Food for the Hungry;
SPOTLIGHT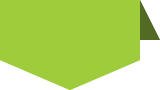 STAY in touch
with
azpbs.
org
!
Subscribe to Arizona PBS Newsletters: