Valley cities have battled to attract developers by offering subsidies. The pros and cons of tax incentives and revenue sharing.
Transcript:
>> Michael Grant:
Tonight on "Horizon", extraordinary images of Saturn's largest moon titan beamed to earth with an imaging system developed at the University of Arizona. Plus, Valley cities have battled to attract developers by offering subsidies. The pros and cons of tax incentives and revenue sharing. Those stories next on "Horizon."

>> Michael Grant:
Good evening. I'm Michael Grant. Those stories in a moment. Kinder Morgan, the energy company whose gas line pipeline ruptured here in 2003, agreed today to pay a record $500,000 civil penalty for environmental damage. The pipeline broke in July 2003 spraying gasoline more than 50 feet in the air, saturating five homes being built in a subdivision in Tucson and contaminating soil and groundwater. The rupture led to gas shortages in Phoenix, of course, and a surge in fuel prices. Last Friday the Huygens probe, an offshoot of the Cassini spacecraft now orbiting Saturn, descended into the thick atmosphere of Titan, the largest of Saturn's moon. Titan is the only moon in our solar system believed to have an atmosphere. Onboard the spacecraft were University of Arizona cameras, which took pictures of Titan as the spacecraft descended. Other sensors tested the atmosphere, which is a lot like Earth's before life began. Joining me now via satellite from the University of Arizona in Tucson, David Kring, Director of the Arizona Space Imagery Center, and Dr. Alfred McEwen, Director of the Planetary Image Research Laboratory. Gentlemen, thank you for joining us.

>> Both:
Our pleasure. Good evening.

>> Michael Grant:
Let me get sort of an overview reaction from both of you. I take it you are quite pleased with what happened last Friday, over the weekend?

>> David Kring:
Yes, I would have to say that titan is an extraordinary planetary body. At least for me, I have to say it's the most interesting place beyond Earth.

>> Alfred McEwen:
Yeah, I can't disagree with that. It was spectacular, the results which are still coming in. I'm especially pleased for Dr. Marty Tomasco and his team who designed the descent imager and special radiometer. They have been working on this 15 years, diligently, and there was no guarantee it would work, and it's a really great thrill for all them to see it work so well.

>> Michael Grant:
What sort of imaging equipment was being carried? Obviously pictures were involved, but was there other imaging equipment as well?

>> Alfred McEwen:
The only imaging was from the instrument from the University of Arizona, and it had imaging but very complicated imaging looking up, down and sideways and multiple directions and with some color filters. It also had a spectrometer that could measure the composition of the surface from below all the atmosphere, which makes it hard to measure from orbit, and found -- discovered that there is indeed water ice on the surface, which is very important to know.

>> Michael Grant:
Mr. Kring, take us kind of generally through the main -- I guess the mother ship orbiting Saturn, kind of take us how then Huygens leaves it and comes down to the surface.

>> David Kring:
Yes, Cassini is a large spacecraft that is currently in orbit around Saturn. Huygens probe was released from the Cassini spacecraft on Christmas Eve and has been falling -- was falling towards titan until just last Thursday night, Friday morning. The probe hit the top of titan's atmosphere at over 13,000 miles per hour and rapidly decelerated to about 1,000 miles per hour, protected behind a heat shield. A large parachute was deployed which further slowed the spacecraft down to a couple of hundred miles per hour, at which point the heat shield was released and the imager was turned on above about 93 miles above the surface.

>> Michael Grant:
And at that point in time how much time, then, does that give the imaging equipment to take pictures in that remaining 90 or so miles and, for that matter, what sort of pictures -- what did we learn in that descent?

>> David Kring:
Well, the mission was designed to study primarily the atmosphere, so the instruments were constantly analyzing the gas in the atmosphere on that descent. Now, there was a switch from the very large 27-foot parachute to a smaller 10-foot parachute so that the probe could get down to the surface quick enough so that it could communicate all of this data back to Cassini, the mother craft. At an altitude of about 20 kilometers, the probe penetrated the haze in the atmosphere and began seeing the surface of titan.

>> Michael Grant:
What did we see?

>> Alfred McEwen:
Well, let me take a turn here. Although the probe was intended -- many of the instruments are for the atmosphere, the greatest interest was for the surface because that's the biggest mystery about titan. We have gotten lots of information about the atmosphere. The surface is very hard to study because of this very thick haze and images from orbit we have gotten from Cassini have been very intriguing but puzzling and hard to interpret. Just showing bright and dark variations whose real origin has been difficult to understand in terms of what's up and what's down, are the bright regions high, so forth. So when the first images came back, we immediately saw these drainage channels on the bright terrain, which meant that that was high, meant there had been fluid running on the surface, it meant the dark areas were low areas where the fluids had been deposited. So we immediately learned a whole bunch of things that we didn't know before.

>> Michael Grant:
Now, the temperature on the surface is several hundred degrees below 0, and you mentioned liquids. Are we literally talking water here or are we talking something else?

>> Alfred McEwen:
We're talking about light hydrocarbons, much like that pipeline spill in Tucson. We should go look at that to study titan analogs. But it's thought primarily -- the atmosphere is rich in methane, and there must be a source of methane to replenish the atmosphere. Furthermore, in the atmosphere, the sunlight makes it react and form a suite of other organic compounds, including ethane. Both ethane and methane are light hydrocarbons that are actually liquids at the very frigid temperature of titan's surface.

>> Michael Grant:
One thought that comes to mind is there has been a methane controversy on Mars that I'm sure you may be aware of and at least some people are taking the position that if you have methane you've got life. Others are saying, not necessarily so. What conclusions do we draw out of methane?

>> Alfred McEwen:
It's a very different situation. Those of us who study titan are amused by their excitement over this little tiny amount of methane in the Mars atmosphere, but Mars has an oxidizing atmosphere, and so methane is out of equilibrium and methane wouldn't exist if it weren't for the presence of life. The same argument can apply to Mars. Titan has a very reducing atmosphere where methane is happy and there's no need for life to explain it.

>> Michael Grant:
We don't have to look for cows or anything along those lines?

>> David Kring:
No, but there is -- I was going to say, there is another interesting comparison to be made with Mars. The images that we saw from Professor Tomasco's imager immediately told us that titan is a relatively active planetary surface. You do not see a lot of impact craters, and that tells you that this activity we've just been discussing is relatively recent and probably produced by ongoing processes. It has been hypothesized, for example, that there is a hydrologic cycle on titan, that you instead of it involving water, it actually involves the methane that Professor McEwen was speaking about. There might be rain of methane as opposed to water.

>> Michael Grant:
Mr. Kring, I understand there was a bonus involved here, that the battery life on the imaging equipment lasted a half hour longer than expected or so?

>>David Kring:
I would say there were actually multiple bonuses. One, the fact that we could seat surface so clearly, the fact that the probe actually survived landing and could take images of the surface while on the surface were two scientific coups. The fact the battery did last so long, in fact the battery lasted longer than the probe could communicate with the Cassini spacecraft overhead and continued to commune date with radio astronomy observatories on earth.

>> Alfred McEwen:
And there were other instruments on the probe that landed as well. There was a surface science package, Ralph Laurens from the University is a Arizona is a member of that team. That was able to measure the strength of material as it landed and found out it is not consistent with hard ice or with a liquid, it's something in between, like wet sand. They were able to measure the temperatures and other properties of the surface.

>> Michael Grant:
Dr. McEwen, as I understand it, one of the reasons for the fascination with titan is, as I mentioned in the introduction, it's believed to be the only moon in the solar system that has atmosphere. But it's also -- it is thought to replicate conditions that might have existed in primordial earth? Is that one of the main attractions here?

>> Alfred McEwen:
Right, those are two subjects of great interest. Titan is the only satellite with a substantial atmosphere. There are some satellites with very thin atmospheres. But this is quite a thick atmosphere, thicker than earth. Why sit the only satellite with a thick atmosphere? That's one interesting question. The other one is the composition of the atmosphere which is nitrogen, like earth's atmosphere, and it contains methane which some people may think may be analogous to earth's early history. So there may be organic chemistry happening that may -- something that we can't study directly.

>> Michael Grant:
Mr. Kring, I safely assume that data analysis is going to go on for weeks, months, years.

>> David Kring:
Yes, what we've been talking about is simply the tease, if you will, of this mission, you're seeing the images that can be relatively easily viewed and relatively easily understood. There's going to be data analysis for a couple years, including the analysis of the atmosphere, which is really not spoken of much this evening.

>> Michael Grant:
David Kring, thank you for joining us, Dr. Alfred McCune, our thanks to you as well. Congratulations on what sounds like an extraordinary mission.

>>> Michael Grant:
Competition sometimes fierce between cities to attract commercial development subsidies, rebates, tax incentives, some of the ways cities lure developers. The payoff is an infusion of sales tax dollars that can be used to fund city services but some high stakes projects are prompting Valley mayors and state lawmakers to offer differing ways to rein in the incentives. More on in that a moment. First Merry Lucero has this background report.

>> Merry Lucero:
In Chandler at its border with the town of Gilbert on the corner of Pecos and Gilbert roads a 113 acre auto mall has been approved for development. Result of a city council approved $40 million tax incentive for the Chandler auto mall developer. Gilbert lobbed its own retail subsidy pitch by offering another developer $60 million to build an auto complex on its site. Phoenix Mayor Phil Gordon is a critic of tax incentive wars.

>> Phil Gordon:
Why are we incentivizing $7 an hour retail jobs? They don't create wealth to anybody, and all we're doing is really paying the landowner. The developer, to locate on a particular side of a city border within a trade zone that that entity is going to go to anyway, a big box development is not going to go into a trade area unless they believe they can make a profit there. So the one-time incentive to locate them is really going into the developer's pocket or the landowner's pocket, but not -- it's not what's attracting the business there.

>> Merry Lucero:
An expansion has been requested for the Chandler auto mall. Gilbert residents are unhappy. More to come. Valley mayors say there are legitimate uses for tax incentive and revenue sharing programs. Historic preservation, such as a potential historic preservation/commercial development of the historic Tempe flourmill, or this site at the 101 and 202 freeways, the home of a future retail complex called the marketplace. Formerly a haz-mat superfund site, it is the largest brownfield cleanup project in Arizona history. The developers pay some of the environmental cleanup cause and the city gives some of the sales tax back to the developer. With the Arizona mills mall in Tempe came a tax revenue sharing agreement between Chandler and Tempe before the Chandler fashion center was built. Mayors from the Valley cities of Phoenix, Peoria, Tempe, Chandler, Scottsdale and Avondale gathered last week. They say they have agreed to work together on regional economic growth. Rather than competing by offering developers tax incentives, they will have no incentive zones.

>> Phil Gordon:
Within that geographic area, if a particular big box retail development wants to go, they're going to go into that area. And if they can't come to Tempe or Phoenix or Chandler to say, which side of the border, they're going to locate in that area and none of us paid out 20 or 30 or there are 40 million to get them to come in.

>> Merry Lucero:
The Valley mayors who gathered say they are not opposed to revenue sharing agreements between cities are but are concerned about retaining local control. They say they would like a border-to-border approach, customizing agreements based on the economic development needs of the area.

>> Michael Grant:
Joining me is senator Ken Cheuvront on Phoenix, sponsor of a couple bills dealing with business tax revenue, and Hugh Hallman, nor of Tempe, one of the Valley mayors who met to talk about no incentive zones. Gentlemen, good to see you.

>> Hugh Hallman:
Great to be here.

>> Michael Grant:
Ken, you've got a couple of bills at a fairly high level. Give me a summary.

>> Ken Cheuvront:
There is two. One of them would be similar to what jack hopper introduced last year and it would say if cities give these incentives out to these retail or big box or car dealerships that the amount of incentives they give out would be taken out of their shaved revenue. Which is pretty big disincentive for them to offer them.

>> Michael Grant:
And redirected to the Department of Commerce, if I recall --

>> Ken Cheuvront:
No, this would just go back into the general fund. I'm not trying to put it into any special fund. Would it just go back into the general fund. The other bill is saying, which really is trying to make a point, if you give an incentive to a certain business, and a like business is within a two-and-a-half mile radius, that business would also be given the same incentive package. I think our point is that cities should not pick winners and losers. We should allow the free market system to work and then when you give these incentives you're not creating a level playing field but allowing one entity to compete with a tax incentive where the other doesn't have that ability.

>> Michael Grant:
To the extent cities are playing around with their own money, why does the state care?

>> Ken Cheuvront: Well, it's not just about the revenue stream that the cities are getting. It's really -- as a private business owner, I have a restaurant in central Phoenix, when you -- if you incentivize one of my competitors and gave them this tax concession, you're putting me at a competitive disadvantage. You have a situation where the City of Mesa is trying to bring in bass pro. You have an entity out of Glendale -- what's the name of the shop that's now in Chapter XI that sells very similar services --

>> Hugh Hallman:
The sporting goods store.

>> Ken Cheuvront:
Popular -- which is now competing with the bass, competing with the Wal-Mart that's going to get that incentive. So they're not able to compete as it is now but when you give the incentive it makes it that much more difficult.

>> Michael Grant:
So is the city or cities as the case may be unfairly picking winners and losers with this equation? It sounds like a compelling argument.

>> Hugh Hallman:
I think there are good arguments for peeing back incentives. The real question today is who are the right players to change the behavior that's been going on? The tools of tax rebates or abatements can be used for the right kinds of things. You saw in the buildup here, environmental abatement of hazards, historic rehabilitation of buildings, infrastructure construction. The City of Tempe has in a few instances used abatements to cause a developer to build infrastructure the city would otherwise be responsible for and more importantly, put the risk of a project completely on the developer. The City of Tempe had to build roads and sewers for a development project out of its own project. If the development doesn't work, we have invest add huge amount of must not knee something that didn't work. These kind of incentives can be positive. At this point what the Valley mayors are saying is that the right players are at the table now. These aren't empty promises. These are things that we've all been working on for really the last five or six months. Most of the attention has been brought to bear because of some very egregious examples and I'll be the first to say this is has been going on for more than a decade. My own city has used in my view, used incentives inappropriately. What we need to do is figure out the right way to solve the problems without destroying a tool that can be useful.

>> Michael Grant:
Why not -- if you are convinced, and perhaps you're not, that progress is being made, why not leave this at the local level to be dealt with locally?

>> Ken Cheuvront:
This is an issue that's not new. This bill was introduced last year and the cities knew the legislature was concerned about these kind of incentives, and unfortunately sometimes you need the stick as well as a carrot. We have heard cities before talk about they would get together and take care of a problem that need to be addressed, when it came to the uniform sales tax codes. It took years for them to address. We kept saying we're going to impose it upon you if you don't deal with it. And even today they don't have a uniform system. I mean, as a contractor, I have to pay taxes in eight different cities and each form is different, each way of calculating is different. The cities said they would do something simple like. This is obviously something a little more compelling to them and they would hope -- because it's a bottom line.

>> Michael Grant:
Hugh, I understand what you are saying about the redevelopment zones but let me go to Los Arcos. In the eyes of some, that was a redevelopment project. In the eyes of others, it was just a big incentive program to get Wal-Mart and other big box stores to locate at McDowell and Scottsdale Road.

>> Hugh Hallman:
You are talking about the project before it became the ASU research site.

>> Michael Grant:
And after it was the arena --

>> Hugh Hallman:
And that was a big incentive deal, and the incentive deal to build a stadium in Glendale, along with a hockey arena could all be deemed these kinds of inappropriate incentives. I don't disagree with that. It's very difficult to tell the difference between a good use of these incentives and a bad use. There are medications that are very valuable to use when used appropriately and can also kill you. That's the same problem with these incentives. But the issue is who should be forced to deal with it? At the moment, we've got a coalition of mayors who are quite serious about dealing with it. We are talking about, number one, local sales tax money. If the City of Phoenix, the City of Scottsdale, the City of Tempe misuse their own fund, our voters are going to tell us. We are, after all, elected by the voters who we report to.

>> Michael Grant:
On the other hand, though, your voters may tell you, yea, team, go, go, just nailed, fill in the blank, Mesa, Phoenix, Scottsdale --

>> Hugh Hallman:
That's a fair point, Michael. The moral hazard problem that economists call it where I take advantage of something that I don't get hurt by but it screws Ken frankly that he loses out. We do need to solve those problems, but that's exactly why the cities are now talking together. And that really got brought to bear not with the legislative stick but because Chandler and Gilbert saw each city having their coffers picked by developers over who would land an auto mall.

>> Michael Grant:
Ken, let me turn the question around, though. It does seem to me, let's place to one side whether or not you're going to put a big box store on this side of Scottsdale Road or that side of Scottsdale Road. It does seem to me that there is an appropriate area, if you can define it, to encourage economic growth. To repay the city for infrastructure, to compensate a developer for additional infrastructure, those kinds of things, and, again, isn't that the kind of decision that you want being made at a local level as opposed to a one size fits all sort of solution?

>> Ken Cheuvront:
We made some concession. We said if a city was going to do that infrastructure development anyway and they just wanted to have it done quickly and then have it repaid -- repay the developer for that infrastructure development, that's excluded. We also exclude the redevelopment zones. So we're not trying to go after those entities or those developments that are doing something positive for the city. Do we have to have work, I think that -- Hugh brought up some good comments about some of the concerns with the historic preservation, with making sure that if they're trying to have a brownfield you want to clean up, we don't -- that's not who we're targeting. But if you look at the list, and I asked every city to give me a list of incentives they have given in the last five years, almost to a T, it's either the Costcos, the Wal-Marts or the automobile dealerships. I don't see those really as being well paying jobs that are making a huge development for the city --

>> Hugh Hallman:
That's where Ken and I agree. Why would we incentivize $7 an hour jobs that are going to land here anyway. Let's eliminate those items have that clearly been abused, and I can't even come one a good basis for. A big box store or an automobile -- auto mall. Those are going to locate where the people are, where the sales are going to be.

>> Michael Grant:
Can Tempe say that more comfort comfortably because it now has it own auto mall?

>> Hugh Hallman:
So does Chandler, so does Mesa. The fight is not among the East Valley cities. The East Valley mayors met beginning about five months ago, Chandler, Mesa, Tempe and Gilbert to talk about eliminating these kind of incentives and we started talking about big balks and auto meals. The dealerships are going to locate one place or another. A good example that already worked, one Tempe and Chandler. One auto dealership try tried to use the two cities. We agreed to split the tax revenue regardless of the city it landed in.

>> Michael Grant:
It seems to me what the cities are saying, we have maiden wrong in the past, give us a chance, give us some time to prove we can do better in the future. What do you think about that?

>> Ken Cheuvront:
I think it would be great if we could get the mayors to sign an agreement but I think if you looked at who was there, there were some missing. Glendale, tomorrow in the paper you are going to read about that incentive was given to Lund Cadillac that was worth $17 million and they expect $18 million over the same 10-year period. There was agreement made in 2003, and it wasn't released until yesterday that in order to move the sewer it was going to cost $6.5 million, which means that they're pretty much recouping nothing for their investment.

>> Hugh Hallman:
He's talking about a deal in Chandler, but I guess the point I would make is it's not going to be a unilateral agreement across the entire Valley. The difficulty is that the competition occurs on borders. And the issues between Chandler and Tempe are different from the issues between Gilbert and Chandler. And so the agreements are going to be bilateral and multi-lateral, Phoenix, Chandler and Tempe come together on three points. We need to cover that area together in a way that stops the competition among those three cities. That's going to be different from what Mesa and Tempe might need to do between our two cities.

>> Michael Grant:
Almost out of time. Any possibility that Rome burns while the legislature fiddles?

>> Hugh Hallman:
Sure, but all I can talk about is I was elected six months ago, and I believe my council is solidly behind moving forward to solve these problems. I believe Phil Gordon when he says he is. I believe Boyd Dunn. I believe Keno Hawker. And the proof is going to be in the pudding, and my view is we're going to have it done shortly.

>> Michael Grant:
Thank you very much for joining us. Ken Cheuvront, our thanks to you as well. To see transcripts of "Horizon," find out about upcoming topics, visit our website. The address, www.azpbs.org. Click "Horizon," follow the links.

>> Mike Sauceda:
Phoenix City councilwoman Peggy Bilsten has spent time in a Sumatran village hit by the tsunami. We'll ask her about what she saw and the efforts of a Valley relief agency that is also on the trip. Plus we'll tell you about a program at a Glendale management school aimed at giving Afghan women a short course in business. That's Thursday at 7:00 on "Horizon."

>> Michael Grant:
Tomorrow following "Horizon," stay tuned for "Horizonte." Then on Friday, our panel of journalists join me to talk about the week's news events. Thank you very much for joining us on this Wednesday evening. I'm Michael Grant. Have an incredibly fine one. Good night.
In this segment:
David Kring:Director of the Arizona Space Imagery Center, University of Arizona;Dr. Alfred McEwen:Director of the Planetary Image Research Laboratory, University of Arizona;
SPOTLIGHT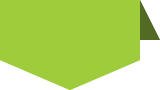 STAY in touch
with
azpbs.
org
!
Subscribe to Arizona PBS Newsletters: