Horizon continues the Arizona Stories series with a look at an Arizona original, the Bola tie.
Transcript:
>> Michael Grant:
It's Friday, February 18, 2005. In the headlines this week, the City of Phoenix released the results of its investigation into the month's water debacle. Groundbreaking was held for the start on the valley's new light rail system. State lawmakers are once again trying to make changes to the controversial aims test. And we continue our "Arizona stories" series with a look at an Arizona original, the Bola tie. That's next on "Horizon." Announcer: "Horizon" is made possible by the friends of channel 8, members who provide financial support to this Arizona PBS station. Thank you.

>> Michael Grant:
Good evening. I'm Michael Grant, and this is the Journalists' Roundtable. Joining me to talk about these and other stories are Mary Jo Pitzl of "The Arizona Republic." Howie Fischer of "Capitol Media Services." And Mark Flatten of "The East Valley Tribune." On Tuesday, the City of Phoenix released its investigation into the month's water debacle. While an "Arizona Republic" investigation shows some serious problems inside the city's water department. Mary Jo, let's start with the Phoenix report. What did it say happened?

>> Mary Pitzl:
This is a preliminary audit, so the city suggests there is more to come. Their internal investigation so far has concluded that they didn't communicate well and there were probably a sear series of actions they could have taken to perhaps have averted the need to put out this advisory.

>> Michael Grant:
What we have here is a failure to communicate. Apparently, including, not communicating with the city manager at 1:30 in the morning.

>> Mary Pitzl:
Or even more tellingly, not with the city's emergency services coordinator. This is the guy whose job is to handle these kinds of things. The city also did not call its regulators. They did 33 hours earlier when they were high turbidity levels. They called Maricopa County, consulted, to figure out what to do about this. When it happened on the last Sunday of January, no need to issue a boil water advisory, we brought the turbidity levels down. 33 hours later it happens in the middle of the night. They called phone numbers but didn't follow the proper protocol. You can only wonder if they had brought in the folks that they were supposed to be working with if this could have been a different outcome.

>> Michael Grant:
This seems to be a tumbling series of events. You get the rains in late December. You have the problems with TURBIDITY, you've got the canal systems closed for cleaning and so you've got a couple of plants down. You run out of lime, which still baffles me, but I find it hard to believe why all of this wasn't sending warning signals, you know, a long time before that weekend?

>> Mary Pitzl:
Well, I think that's part of the conclusion that the city is looking at, and some of the things that we found is that there wasn't a lot of -- again, going back to the point of a failure to communicate. There was a sense of a lot of things converging. It doesn't appear that it could have been -- anybody could have seen this happening. It was a convergence of somewhat unusual events. You wonder if somebody was saying "where's the lime"?

>> Mark Flatten:
How many events are predictable and how many are unpredictable. When we know when it rains the water goes somewhere. If you shut down treatment plants, water still needs to be treated. How much of this is, you know, nobody was sitting here actually thinking this through and how much of it is just sort of the realm of chance?

>> Mary Pitzl:
Well, I think the rains came -- they were heavier and came earlier in the season than expected. They came a week before this canal dry-up started and the people we talked to said nobody stopped to think that this would influence or be a factor.

>> Mark Flatten:
That's the problem. Nobody stopped to think. Bureaucracies once they get their plan in plastic with it. Did anyone say, you know what, the rain is coming down pretty hard, maybe we ought to, you know, adapt?

>> Michael Grant:
Or just peek inside there and say that's really dirty water. We've got your and other's stories in the republic. It indicates a lot of problems with the water department going back 15 years.

>> Mary Pitzl: Right.
There seems to be a tendency to not want to communicate bad news upstairs and to contain it within the department and dismiss criticism as paperwork problems. We didn't fill in this chart where this little item where we should have and they should have. But the fines would suggest that these are more than just small little offenses.

>> Howard Fischer:
And I'm not defending what the city did, but I found in all of the times I dealt with public and private water companies, particularly covering the Corporation Commission, we always hear, these are just paperwork problems, never mind that small children are dropping dead from what we're serving you or something like that, but this is very typical of any -- this is sort of typical of any sort of bureaucrat. They minimize the problems and it isn't until you get something like this and the public suddenly says "what happened" that they think about it. This is the same thing with the power companies, too. We all asked APS, how did you manage to have a major substation go out and knock out the entire West Valley there? Well, you know, we never just thought it would happen. And that's just the way they think.

>> Mark Flatten:
Actually, think it's more egregious. Yeah, in the past there were paperwork problems. You might go over arsenic levels high in Phoenix water. Well, it's like four parts per billion or something like that, which may be beyond the regulatory scheme or they may not have filled out the paperwork, but they distinguish between paperwork problems and problems that really affect people. I mean, when you turn on your tap, you don't know how many parts per billion of arsenic are in your water, but if you turn on your tap and its an odd color or smells sort of funny, those are things that people understand.

>> Michael Grant:
We've gotten used to that in Phoenix, mark, after a while. Well, the attorney general doing a big tap dance on Johnson International with the development activity down in Pinal county.

>> Mark Flatten:
Yeah, if you look at every negative stereotype of the big developer, according to the AG suit, this is what Johnson did. I mean, he just went in with bulldozers and just swiped off all of this native vegetation, destroyed archaeological sites, dumped everything in the waterways, even brought in a herd of goats, 4,000-plus goats to this area which is particularly like the worst place in Arizona to bring goats, because you've got this isolated herd of desert big-horn sheep in the silver bell mountains just adjacent to it. You bring in cows or you bring in just about any other kind of livestock and it's not a huge deal, but they brought in goats which cannot only get up into these steep mountain terrains, but they can also, you know, sort of run with the big horn sheep. So they brought two diseases, one causes blindness, and the other one was a -- prevented them from eating.

>> Michael Grant:
That was what I didn't understand. What was with the goats? Why would you bring in goats?

>> Mark Flatten:
Well, there were a couple reasons. He had grazing leases in -- just quirks in the law, to maintain the lease you've got to graze with something.

>> Michael Grant:
Picky, picky, picky.

>> Mary Pitzl:
But Johnson contends he was farm. It was a ranch and he was ranching goats.

>>Howard Fischer:
The reason you have the goats is -- you have to understand the property tax structure in the state. If you are holding land for development, you pay taxes based on essentially 25% of the assessed value of the land. It's commercial. If it's agricultural land it goes down to 4%.

>> Michael Grant:
I just wondered why 4,000 goats.

>> Howard Fischer:
Remember years ago, we had goats on land to say looks look, I'm a farmer.

>> Mark Flatten:
The question I can't understand, why goats? If you want to text your tax assessment, fine, bring something that imposes no threat to the herd.

>> Howard Fischer:
As a former goat owner, you do goats because they are low maintenance. They will eat anything and every thing and unlike cows who may say, well, I'm not going to eat this, no, goats are wonderful. Goat milk is very tasty.

>> Mark Flatten:
I sense that Michael Grant wants to move beyond the goat debate.

>> Michael Grant:
I'm sorry I brought it up.

>> Mary Pitzl:
A lot of the actions that the state is suing on is because this happened on state trust land. The question has come up, well, people have been bulldozing the desert for a long time, sure, we wouldn't be here if they hadn't. But this was state trust land and this is something that they would presumably would not allow.

>> Michael Grant:
Our forgive volt not withstanding there are serious allegations.

>> Mark Flatten:
Incredibly serious. If the AG's office Kansas stain this in court, you are looking at $40 million bucks in fines. According to the lawsuit, he was dumping tailings and stuff that he was digging up and dumping it in the river, changing floodplains, and not to minimize what happened to the desert big horn sheep. Big horn sheep are not endangered, but this is a rare, unique herd of big horn sheep, and they were infected with diseases that proved fatal for many of them. You cause blindness in a big horn sheep that lives in the mountains, and they are apt to fall off a Cliff.

>> Michael Grant:
Which they did.

>> Mark Flatten:
Game & Fish had to spend a lot of money and a lot of time and take a lot of risks to go into the mountains and treat the goats -- or the sheep. Not the goats. They shot the goats.

>> Mary Pitzl:
This may not be the end of it. Federal investigators are checking this out as well, a lot of this alleged trespass happened on BLM land which is federally controlled, and there may be more to come.

>> Mark Flatten:
Johnson's contention is they are not denying the substantive allegations but their position is we didn't do this on purpose week, didn't deliberately blade the state land and goats will be goats.

>> Michael Grant:
Okay. Speaking of development, Wells Fargo may be on the hook for $12 million in the Fife Symington case?

>> Mark Flatten:
This is a case that will not die. This goes back -- all of us here at the table remembers this. This goes back, I believe, to '87 when there was a three-party agreement to build the Mercado which Symington wanted to do. First Interstate provided the construction loan with the understanding that once it was built, this consortium of union pension funds would replace that with a permanent loan. Well, Symington started having some financial problems that First Interstate Bank, now Wells Fargo, were aware of, according to the lawsuit, and they should have warned the pension funds, look, this guy's finances aren't exactly in shape. So that case has dragged on in the courts. We've got an order from a superior court judge that basically says, okay, you've got to pay them $4 million, you've got to pay the pension funds -- Wells Fargo has to pay the pension funds, $4 million, plus attorneys fees, plus 10% interest going back to 1990.

>> Michael Grant:
Before we get out of this segment, we broke ground on the trolly this week?

>> Mary Pitzl:
Yes, the light rail system had its -- well, did they break ground or just do the ceremonial lighting?

>> Michael Grant:
Well, the ceremonial breaking of ground.

>> Mark Flatten:
They turned a shovel of dirt.

>> Mary Pitzl:
That means between now and December 2008 there will be a lot of angst as the system is built and they are aiming for an opening in December of 2008.

>> Michael Grant:
Study released today calls on Arizona to spend at least $200 million more than it currently does to help teach students English. Howie, I understand that there is a lot of excitement and joy at the legislature over this study.

>> Howard Fischer:
Well, let me tell you, I got off the phone with Russell Pearce who considers himself the guardian of the purse, and Russell said, it's not up to the federal judge to tell us what to do. We decide what's adequate funding. Heres' the basic funding. Federal law, not state law says states shall provide instruction to make sure all students learn English. We have about 175,000 English language learners, they call them, in state. Kids who come from homes where that's not the predominant language. The State for years said, oh, we'll just give school districts -- originally it was like $150 extra. And then a federal judge ruled in 2000, no, that's not enough. So they said, I'll tell you what, let's pay $350 extra. The judge said where did you come up with that? He told them to do a cost study. We got the cost study back today. The experts say that to properly do the job, small classes, adequate books, trained teachers, we're talking somewhere around $1500 on average per child, times 175,000 kids, we're talking real money here. Pearce says, well, we'll tell the judge to stick it. Here's the problem with that. The federal judges who are appointed for life don't like being told that their orders are being ignored. The real remedy the federal judge has is he can block the U.S. Department of Transportation from giving the state $400 million a year in transportation funds.

>> Michael Grant:
Has anyone explained that nexus? I understand the strategy, okay, don't give me a strategy explanation, but what the nexus is between shutting down transportation money? Wouldn't it be more logical, for example, to say, well, the logical nexus here is we will discontinue your federal education aid.

>> Howard Fischer:
Well, the transportation money, there is a lot more of that, number one, and number two, it really comes down to what will hurt? You know, what is the most effective sanction. The most effective sanction is you stop them from building the roads, maintaining the roads $400 million as opposed to $200 million on what you should spend on.

>> Mark Flatten:
This issue from the conservative folks in the legislatures is more than just bilingual Ed or whatever you want to call it, non-English education. It's this whole notion of is it the court's job to come in and tell us what is adequate? And these are battles that are being fought all over the country in terms of where does the court's authority to tell us its inadequate end and the court's ability to tell us what to do begin? These are cases -- there have been a lot of cases in recent years that have gone to the Rehnquist court, U.S. Supreme Court and they generally come down on the sides of states.

>> Howard Fischer:
Here's what happened. The original judge, Alfredo Marquez and now Rainer Collins didn't say to the state, this is what we want to you spend. They said do a study. You can pick the consultant, you can define the scope of the study. You pay the consultant, so the State hired the staff of the national council of state legislatures. Come back, do a study. In fact, they did one study a year ago that the legislature got back and said, we don't like that, sent it back, said do it again, got the new one back that we got today, and it's the state's own consultants that say to do the job right, you need $1500 a student.

>> Michael Grant:
Deadline still in place for -- I want to say the judge said you've got to get something done on this by sine die or April 1st whichever comes first?

>> Howard Fischer:
Yes, essentially the deadline is in place. Now that they've got the study back, it's up to the legislature to find them funding. Now, it's easy to blame the Republicans about why didn't you put it in the budget. The Governor's budget doesn't include money. She knew this study was coming. She knew the earlier study said $200 million. Not only didn't she put money in the budget for it, she doesn't have that much in her contingency fund.

>> Mark Flatten:
There are a lot of folks looking for issues like this to pick a fight with the federal courts. They think if they go to the Supreme Court it's a state's right issue and it's going it be who determines what's adequate is it legislative or judicial.

>> Howard Fischer:
Meteorite meantime are you prepared to live with that new freeway at the 202.

>> Mark Flatten:
Maybe they will take the trolly money.

>> Mary Pitzl:
I was going to say, you could get rid of the light rail by cutting off the money.

>> Mark Flatten:
We can all ride goats.

>> Mary Pitzl:
There is a couple of extra ones in Pinal County.

>> Michael Grant:
The show has come full circle at this point in time. Guns in bars, back. This is one of my favorite stories of all time.

>> Mark Flatten:
It cleared the Senate Judiciary Committee. It's a bit of a misnomer. What the supporters are pushing for is everybody packing heat at the local tavern. The issue is restaurants. If you are a concealed weapons carrier you can't go into Denny's if they serve bill. That's the argument, if I want a meal with my family why do I have to leave my gun in the car.

>> Howard Fischer:
The original bill was for the restaurants. Then they decided it has to be bars, but we'll promise that you won't drink.

>> Michael Grant:
You could still post against it.

>> Howard Fischer:
But that's the reverse of what the industry wants. You have a sign that is literally about this big, and somebody goes, I didn't see a sign. I didn't know you didn't want a gun in here. So what the industry wants is an affirmative posting that the presumption is you cannot bring your gun in here, unless, in fact, the owner says you can.

>>Mark Flatten:
But they also know that from a liability standpoint, no one is going to post a gun saying you can bring it in there because if something goes wrong, you will get sued because the presumption is that you can't.

>> Michael Grant:
Interestingly enough, mark, you know, this just narrowly failed last year, and with the change in the make-up of the senate, it may go.

>> Mark Flatten:
It may go. I think if they limited it to, you know, restaurants, they would have a better chance. I don't know why they want to throw the bars in there, too, but given the make-up that's there now, it may well pass. I'm not sure how the Governor will deal with it.

>> Howard Fischer:
I know how! Ask me! Ask me! If T goes upstairs with the bars, I can tell you right now, it ain't going anywhere.

>> Mark Flatten:
Is it veto proof?

>> Howard Fischer:
Pretty much. Even with the rural Democrats, I don't think you can override a veto.

>> Michael Grant:
Senate committee, the aims test, they are trying to lose it?

>> Howard Fischer:
Well, the committee on education passed a bill that basically would abolish aims as a graduation requirement, but even the committee members who voted for it know this isn't the final version. The class of 2006, the kids who were this year's juniors have to pass it. Large percentage of kids can't pass all three sections, the math, reading and writing, so they are trying to find something, what they are probably going to wind up with is a compromise that says if you take the test all the time, if you have a C average, if you've gone to class 95% of the time, and you take the remediation offered by the school, then we'll let you graduate without it.

>> Michael Grant:
All right, panelists, we're out of time. Thank you very much.

>> Michael Grant:
And finally tonight, "Horizon" continues its series, "Arizona stories." This evening, we look at an Arizona fashion original, the bola tie. Producer Mike Sauceda and videographer Richard Torruellas take us to Wickenburg, where the unique tie was developed.

>>Mike Sauceda:
It's appropriate that the bola tie came to be in Wickenburg, the town, one of Arizona's oldest had the right mix of cowboy culture, Native American and Spanish influences and the late Vick Cedarstaff. He looped it all together in 1948 when his hat was blown off, causing his hat strap to wrap around his neck like a tie.

>> Dan Conly:
The bola tie was created by Vic Cedarstaff. I think there was some semblance of that type of tie being made by the Native Americans before that, but he's the one that really, truly called it a bola tie and created it as you see today. He took that silver southwestern style and turned it into a piece of fine jewelry.

>>Mike Sauceda:
The name for the tie from a weapon that was a weapon used by cowboys in South America to handle cattle and as weapons. Today the Bola is still hand crafted by Don Conley who had a jewelry shop there for over two decades.

>> Dan Conly:
Most of the ties I make are for a group of men that go on a ride, the desert caballeros.

>>Mike Sauceda:
Bola ties can be made out of anything in styles suitable for everyone to wear, but their popularity has waned. The original seed Czar staff bola tie is the best made and the style of his ties is one of four major Bola types.

>> Dan Conly:
These are a western style of bola ties. Both of them are hand engraved. This one is made by Vic Cedarstaff. It's all Sterling silver, and then has been copper, nickel and rhodium plated to keep it from tarnishing. It's got a heavy 12-ply strap which is a basic six-ply cord about the size of this one internally, and then his six plies basket woven around the outside of it.

>>Mike Sauceda:
Navajos were the first Native Americans to pick up bola tie making, producing pieces using turquoise and working with the natural form of the stone. Zuni Indians picked up the craft but they make the stones work for them, using silver inlay.

>>Dan Conly:
The Zunis tend to design the piece and then cut the stones to fit the design. This looks like one of their little rugs. This one has flowers on it and this one here is quite interesting. It's a hoop dancer that actually can be converted to a necklace and has a little stand that you can stand it up when you are not wearing it as a bola tie.

>>Mike Sauceda:
The Hopi style foregoes stones.

>> Dan Conly:
Another style used is the Hopi style, and that is where one layer of silver is sewn through on a design and then soldered down on a second layer of silver, creating this look.

>>Mike Sauceda:
Bola ties can be made from anything and can range from value into the thousands of dollars, to pure sentimental value. (Cowboy music plays)

>> And now, from Arizona's largest and most respected broadcast news team, this is cool news 10 with bill close.

>> Mike Sauceda:
Former news man Bill Close gave bola ties a big push in Arizona by wearing them during his channel 10 newscasts.

>> Bill Close:
Back in '66, six of us got together at the Westward Ho hotel and Ray Thompson who was on channel 12 or channel 3, both of those stations, and he had a moustache. That was his gimmick, I had worn a Bola try quite a bit. I got my first one when I -- and I wore it, first time I remember specifically wearing it in public was when I was on vacation, visiting my parents in Oakland during the 1952 Republican national convention at the cow palace in San Francisco. So jack said, well, as long as you are up there, why don't you -- so I did, I covered the convention. And I wore a bola tie there. That's the first time that I specifically remember wearing a bola tie all the time.

>> Mike Sauceda:
It's his collection of nearly 250 ties that you can see at the Desert Caballeros Western Museum in Wickenburg. And then there is the Bola Tie Society.

>> Bill Close:
Yes, the Bola Tie Society of Arizona was formed in '66, and one of our -- two of our goals, encourage people to wear the tie and number two, see if we could make it the official state neck wear.

>>Mike Sauceda:
The society succeeded after repeated attempts. A bill making the bola tie the official neck wear of the state was signed into law by Governor Jack Williams in April of 1971. The Bola had its heyday in the '60s and '70s, although its popularity has waned, it still remains an Arizona classic.

>> Michael Grant:
If you would like to see a transcript of tonight's program, please visit the web site at www.azpbs.org. When you get there click on the word "Horizon." That's going to lead you to transcripts, links and information on upcoming shows.

>> Larry Lemmons:
President Bush is preparing to meet with Russian president Vladimir Putin in Europe to talk about the nuclear situation in north Korea and Iran. And we continue Arizona stories with a look at Elizabeth Hudson Smith, Monday night at 7:00 on channel 8's "Horizon."

>> Michael Grant:
Tuesday we release the results of the latest KAET-ASU poll. We ask voters who they would vote for between Governor Janet Napolitano and former Governor Fife Symington. We'll talk about controversial bills, including the one we talked about tonight allowing guns in bars.

>>> Before we close the program this evening we note with sadness the passing of Max Jennings, former executive editor the Mesa Tribune and one of the original contributing journalists to the Friday edition of "Horizon." Our thoughts are with his family and max was 63. I'm Michael Grant. Have a great weekend. Good night.



In this segment:
Mary Jo Pitzl:The Arizona Republic;Howard Fischer:Capitol Media Services;
SPOTLIGHT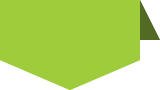 STAY in touch
with
azpbs.
org
!
Subscribe to Arizona PBS Newsletters: