Interview with Tucson resident, U.S. Surgeon General Richard Carmona
Transcript:
Michael Grant:
Tonight on "Horizon", the Clean Elections Commission orders a lawmaker to quit for breaking the law on campaign spending. It's back to the drawing board as the governor vetoes most of the state budget handed to her by Republican lawmakers. Also, we'll hear from Tucson resident and U.S. Surgeon General Richard Carmona. That's next on "Horizon".

>> "Horizon" is made possible by the friends of Channel 8, members who provide financial support to this Arizona PBS station. Thank you.

>> Michael Grant:
Good evening, and welcome to "Horizon". I'm Michael Grant. State representative David Burnell Smith must forfeit his office. That's the ruling today from the Citizens Clean Elections Commission. In a 5-0 vote, the commission determined that Smith overspent his public campaign limits. Arizona state law states if a candidate exceeds his spending limit by more than 10%, he's to be removed from office. Smith must also repay over $34,000 of public money used for his campaign and has been ordered to pay a $10,000 fine. The meeting was at times contentious as when Smith accountant Bob Hubbard offered to make a guess on a disputed figure.

>> Tracy Bardorf:
So how did he over pay him by $3,000?

>> Bob Hubbard:
I'm going to have to guess to answer your question.

>> Marcia Busching:
Mr. Hubbard, let's not guess. Either you know or you don't know.

>> Bob Hubbard:
I've been told.

>> Marcia Busching:
If Mr. Smith wants to come and talk to us, that's fine. I don't want to have people standing here guessing for the commission.

>> Bob Hubbard:
Right, but people understand it's a report, they're the one that show it's paid at the same time as the $6,000.

>> Michael Grant:
Through his attorney, Smith says he will appeal the decision. Pending the appeal, he'll continue to stay in office. Governor Janet Napolitano says state Republicans were balancing the budget on the backs of children and failed to provide the money she wanted for all-day kindergarten. Those are a couple of reasons she slammed down her veto stamp 16 times on the budget bills sent to her by Republican lawmakers. I'll talk to Senate President Ken Bennett and House Speaker Jim Weiers about the vetoes and their budget, but first, here's a quick look at where the governor and lawmakers disagreed.

>> Mike Sauceda:
The lawmakers budget lacked $20 million, the governor wanted to expand all-day kindergarten. It included $250 million for school construction rather than borrowing the cost as the governor wanted. The Republican budget does not include all of the 23 million the governor wanted for child care subsidies, it also does not include the full amount for Child Protective Services. The Republicans' budget killed a $4.2 million general assistance program which would eliminate $150 monthly payments for people waiting for Social Security. Lawmakers' budget denies $7 million for a downtown medical school. The Republicans budget totals $8.2 million. It's about 6.5% higher than the current fiscal year's budget.

>> Michael Grant:
Here now is Senate President Ken Bennett and House Speaker Jim Weiers. By the way, Governor Napolitano will be on "Horizonte" immediately following "Horizon". Gentlemen, good to see you again.

>> Jim Weiers:
Good evening, Michael Grant.

>> Ken Bennett:
Good evening, Michael Grant.

>> Michael Grant:
I need to ask, does the House plan any action in relation to Representative Smith?

>> Jim Weiers:
Not as long as it's being adjudicated. He is going to make an appeal, seeing how the process works.

>> Michael Grant:
The Office of Administrative Appeals? The House could take action under its rules, could it not?

>> Jim Weiers:
It could.

>> Michael Grant:
In this case you don't consider that to be appropriate?

>> Jim Weiers:
Not until the system has worked itself out.

>> Michael Grant:
Okay. Mr. President, I understand you met with the governor for about an hour today on the 8th as opposed to the 9th floor. Did you make any progress on narrowing differences on the budget?

>> Ken Bennett:
I think we were able to do that and agreed to get together on Tuesday and allow our staff some time to go through and present some numbers to her and to us. And we're going to get back on Tuesday afternoon and see if we can come up with some counter proposals that will bring us together.

>> Michael Grant:
Speaker Weiers, you saw the list there, and please feel free to disagree if you think any information was misreported. Are there more contentious issues between the governor and legislature than others or are they about equal?

>> Jim Weiers:
I don't know if you ever want to use the word contentious, just differences of opinion. As you reported, we met with her earlier, she came with a couple of others. The way that we look at some of those issues that you brought up, we'll be happy to go through them one by one.

>> Michael Grant:
Let's start with all-day kindergarten, it's about a $17 million item. I've got to think that the legislature's objection is not purely monetary, I think it's also philosophical. A lot of members of your caucus think all-day kindergarten is a bad idea.

>> Jim Weiers:
It's a mixture of both. The 25 million given last year, the vast majority of schools already had all-day kindergarten. You have to ask where did the money go. Money going to an issue that doesn't exist. We have promised the caucus to look at the alternatives. It's on the books to go into full effect in 2010.

>> Michael Grant:
Are you saying it as a foregone conclusion that you're going to get there? It's just a question of whether or not --

>> Jim Weiers:
I think some of the questions that revolve around the caucus is why would you pay money to schools that already have it. And should that money at that point be counted against all-day kindergarten while it's already paid for.

>> Michael Grant:
Senator, that was your point last year. You had a much different sort of phase-in program.

>> Ken Bennett:
Well anywhere from 45 to 60% of kindergartners are already in all-day programs. As the speaker said, duplicating dollars already spent, you have to ask would that be spent better somewhere else. Our budget had $130 million more for K-12 education thank the governor's proposed budget.

>> Michael Grant:
Including $45 million for teacher pay.

>> Ken Bennett:
Exactly. $15 million for English language learners and $70 million building maintenance monies, she had it in a trigger that if money came in they could get extra money for building renewal. We had all three elements $130 million, in the base funding and we had 45 million which is more than enough to cover $17 million all-day K but we wanted to let the school districts decide where to put those dollars.

>> Michael Grant:
Going back to all-day K, our polling data indicates it's enormously popular. Is the legislature bucking the will of the people?

>> Ken Bennett:
The legislature already agreed, as Jim said, a year and a half ago to a phase-in program that will get us to voluntary all-day K statewide by 2010. The question becomes a matter of how you start to phase it in. When half of the dollars being asked are for districts that already have all-day K, we have to ask ourselves, maybe those dollars are spent better for teacher salary increases.

>> Michael Grant:
Mr. Speaker, I've heard that a substantial majority of the Republican caucus in the House is prepared to dig in its heels and just say no to all-day K.

>> Jim Weiers:
That's not true. There's people out there that feel that all-day kindergarten may not be the point to go, but starting with the premise that it's already state law and come back and say what's the best way to get there when looking at all sorts of use. I think the views of the taxpayer is something to consider.

>> Michael Grant:
Is an area of government that needs that money Child Protective Services? Complaints I'm told are up 16% this year, case loads continue to be pretty heavy. Isn't this the time to move more CPS workers into the area?

>> Jim Weiers:
There was a piece done by Channel 15 that identified 55 new hires. You had DES employees upset, with 50 or 60 sitting around doing nothing. We look at the money we put in a year and a half ago, and things are getting worse. We don't want to end up putting more money into an issue and at the end of the day have the same problems and say we're proud we have a more expensive problem.

>> Michael Grant:
Senator, I think a lot of Arizonans share the frustration as to Child Protective Services, but I'm not sure that the best thing to do is to short them on funding; maybe a better thing to do is make sure the right procedures are in place and the right people are being hired.

>> Ken Bennett:
We need to be clear, our budget did not cut dollars from Child Protective Services, she wanted another $20 million more. I think we gave her somewhere between 27, 28 million less than a year and a half ago in special session. As the Speaker mentioned, the reforms that came with that $27 million last year, if that money and reform is not going to produce a better result, how can we be sure that more money next year, since she has not offered any reforms, is going to make any difference? Children are our top priority, but we're not going to pour dollars into a dysfunctional program. So far, she has not accounted very well for either the dollars or reforms that were given her more than a year and a half ago as we've unfortunately read about.

>> Jim Weiers:
And Michael Grant, you pointed out that the complaints and problems seem to go up. So the bigger the problem becomes the more money we give them.

>> Michael Grant:
You thought you solved that 18 months ago.

>> Jim Weiers:
No.

>> Michael Grant:
The special session result, I thought we made progress.

>> Jim Weiers:
Most people said throw up your hands, we're being just beat to death because of the perception. It's always for the children. A lot of people said this is a way that business is being conducted by government all the time. There's many of us that said how about doing things that really make sense. It's very frustrating, especially when doing it for the children hangs over your head.

>> Michael Grant:
What's the deal on $8 million for the downtown medical center? Is the objection there or medical school, I should say, is the objection there that there doesn't seem to be a very firm plan for it?

>> Jim Weiers:
It's kind of a good objection. We don't know what, we don't know when or where. When we look at the forecast, the statement of the state when it comes to obligation we can't be told. We don't know if it's medical doctors or research doctors. We have no plan before us and we haven't had a plan. All we have a plan is to ask for money and give it.

>> Michael Grant:
Senator, we are almost out of time. You plan to meet again on Tuesday. Do you expect substantial progress at that point in time or not?

>> Ken Bennett:
We hope for the best. We think we sent up a good budget, nothing is ever perfect. If you order a house full of furniture, and everything shows up except a couch and an end table, you don't throw it all out because you're missing a couple of pieces. For her to veto all 19 bills in a matter of 20 minutes after she told the Speaker and I earlier in the day that she needed the budget bills to see what was in it Seems a little disingenuous.

>> Michael Grant:
Senate President, Ken Bennett, thanks for being with us.

>> Ken Bennett:
Thank you, Michael Grant.

>> Michael Grant:
House Speaker Jim Weiers, good to see you.

>> Jim Weiers:
Thank you.

>> Michael Grant:
He was born in New York City, has been a high school dropout, Vietnam veteran, Army ranger, sheriff's deputy, a doctor and so much more. U.S. Surgeon General Richard Carmona who lived in Tucson when named to the post was the keynote speaker today at the Stuart A. Wesbury, Jr. Luncheon and awards ceremony. The awards ceremony is held annually and is named after Wesbury, a professor emeritus at the school of health management and policy at Arizona State University. Earlier today, "Horizonte" host José
Cárdenas interviewed Dr. Carmona at the Arizona Biltmore where today's event was held.

>>José Cárdenas:
Surgeon General Carmona, thank you for joining us. Would you tell us why you're here in Phoenix?

>> Richard Carmona:
I'm here because I was an invited lecturer, a Stuart Wesbury lecturer, that Arizona State University puts on every year. And they bring in health professionals who speak about policy and public health issues.

>>José Cárdenas:
Can you tell us a little bit about the office of Surgeon General, beginning perhaps with why your rank is Vice Admiral, and yet you are the Surgeon General of the United States.

>> Richard Carmona:
Sometimes that's confusing for people. The surgeon general, the term surgeon general, denotes the generality of the position. Like the Attorney General is the attorney for the United states, the surgeon general is the physician for the United States. The rank is Admiral because the organization of the U.S. public health service comes through the Navy ranking system. This began in 1798 with President John Adams who signed into law the first Marine hospital and the U.S. Public Health Service started back in 1798. The rank went along with the Navy, it was a sea-based service, taking care of what was then our early Navy.

>>José Cárdenas:
I want to talk more in detail about the office. Before we do that, a little bit about your background. You mentioned you are here today in connection with a luncheon honoring a Green Beret as you were. How did you come from Vietnam to becoming a surgeon general of the United States?

>> Richard Carmona:
A series of unplanned, unanticipated events. A lot of good people along the way who have helped me as I stumbled, I didn't graduate from high school, I came from a poor Latino family.

>>José Cárdenass:
I believe you are the only surgeon general with a GED.

>> Richard Carmona:
I believe so. I found my way when I enlisted in the Army at 17. I got my GED My life changed then. I've worked in many different jobs, as a paramedic, police officer, registered nurse, physician's assistant, teacher, and all of those have helped me learn more about the world I live in, responsibilities, helped me to become a better surgeon general. You can never plan to be surgeon general, there's only been 17 in the history of this country and the president of the United States nominates you and with the consent of the U.S. Senate you get the job.

>>José Cárdenas:
You're Puerto Rican?

>> Richard Carmona:
Yes, my parents came from Puerto Rico.

>>José Cárdenas:
Grew up in New York City?

>> Richard Carmona:
Brooklyn, Harlem, Washington Heights, yes.

>>José Cárdenas:
And then you ended up in Arizona.

>> Richard Carmona:
I was at the University of California. Did my residency and fellowship there and thought I was going to stay there. About 20 years ago, I was recruited to come to Tucson to begin the first trauma program, and worked with my colleagues to establish a trauma center, two actually, and emergency medical system and air rescue and all of the other components that make up the system. I thought I would stay there the rest of my life.

>>José Cárdenas:
Spare time, you were a SWAT team member.

>> Richard Carmona:
I was with the sheriff's department and for many years was on the SWAT Team.

>>José Cárdenas:
The office of Surgeon Generals recently has been rather high profile. C. Everett Koop, Jocelyn Elders. What have been your principal priorities as surgeon general?

>> Richard Carmona:
When I first came into the office, that weighed very heavily, what do I need to change the health status of this country. I did a lot of soul searching and looking. A lot of drawing from my own experience as a child growing up. Issues of access to care, not access to care, poor outcomes when you have access. Speaking with the president who is very passionate about making some changes during this administration, getting my input. Secretary Thompson, the same way. Their direction to me was right where I needed to go. First we needed to embrace prevention, we needed to move from a treatment oriented society to one that embraces prevention. Then preparedness issues. How do we prepare our country for this new world order, the whole issue of terrorism. How do we prepare for hurricanes, earthquakes, emergency preparedness. Health disparities, not just academic pursuit. As a poor Latino kid, not getting the health care and dental care when I needed it, understanding the socioeconomic things. Why kids don't do well in school when they're hungry, homeless, when they have unstable family environments. All of those things became very important, so preparedness, prevention, health disparities are the top three areas that I spend most of my time in, but there are a lot of other things I'm engaged in also.

>>José Cárdenas:
You said in the past, that prevention is a common theme. Substance abuse, obesity has been in the news in the last week or so.

>> Richard Carmona:
Yes.

>>José Cárdenas:
The report about shortened life span, can you tell us about initiatives there.

>> Richard Carmona:
We have 9 million children in this country approximately who are overweight or obese. We see children with type 2 diabetes. When I was a young doc, we never saw that. We are seeing children with high blood pressure. We never used to see that. The disease burden from that alone is significant, hundreds of millions of dollars in cost. What about the years of life lost for those children, quality of life because they can't compete, they can't play ball, they develop other diseases that they shouldn't. If you project that out to when they're in middle age, what will happen to these youngsters as they move to middle age. They will not be healthy enough. In fact, I would submit to you that the legacy we would leave them is unsustainable, you cannot afford to pay for that because of loss of quality and cost.

>>José Cárdenas:
What can the Surgeon General's office do about that?

>> Richard Carmona:
We are trying to change behavior. Schools need to stay engaged and keep kids physically active. We can't eliminate physical activity in school. Kids need to learn about nutrition and make healthy selections. School lunch programs, food sold in schools, need to be aware that the food for our children needs to be healthy. We need to make sure that parents are involved, that communities are involved, that the cities we build facilitate movement and exercise and safety for our children. That will turn back the clock over time. Not any one thing, it's changing our culture.

>>José Cárdenas:
Substance abuse has been in the news a lot, in particular meth labs. Is the Surgeon General's office doing anything about that?

>> Richard Carmona:
I'm working with my colleagues in the research arm at NIH to get the best information to determine what the problems are. Arizona is at the top for substance abuse for 12-17 years old. Number one in the nation. Non-marijuana abuse, like methamphetamine. It's an extraordinarily important problem. Using the drugs you are more susceptible to HIV, hepatitis, missing school, not participating in normal growth and development. Huge implications for this part of the population.

>>José Cárdenas:
You mentioned domestic preparedness, terrorism, issues that your predecessors probably didn't have to deal with, at least to the extent you are. What are you doing in that area?

>> Richard Carmona:
Again, raising the public awareness, bringing together the best resources to train our civilian populations as to the threats, what they need to do to train our paramedics, first responders, in the best practices to respond. Networks that need to emerge to work with one another to surge when needed for an emergency. All hazards preparedness, not just terrorism but in Arizona, when we have the washes running high and we have floods, those are things that we need to deal with on a daily basis. California with earthquakes, Florida with hurricanes, those are everyday tragedies and hazards that we need to deal with along with terrorism and weapons of mass destruction.

>>José Cárdenas:
Your office has said this is the year of the healthy child, explain that.

>> Richard Carmona:
We're doing pretty good. 80% of our kids get immunizations on time. Lower teen pregnancy. We started looking at the gaps. 150,000 birth defects every year. 70, 80% of those may be preventable, if young ladies eat well, get prenatal care. Half of the pregnancies are unplanned. If the young ladies don't recognize that they need to live healthy and get pregnant and in the first or second trimester they realize they're pregnant and they're still drinking, they're not eating healthy, the baby may be affected by all of that. Children need prenatal care, they need to be monitored, they need to get immunizations, eat healthy. As you follow the child through life, as they leave being a baby, they got past the genetic defects, they got past infection, the next big killer is injuries in our children. No seat belt, no helmet on a bike, on and on, that's all preventable. In teenage years, we see more trauma, young boys who are risk takers, who drink and drive, young girls that take risks they shouldn't. We are targeting those gaps that create untoward morbidity and mortality that is preventable. Reduce the costs, Increase the quality of life, increase the longevity.

>>José Cárdenas:
Admiral Carmona, you have been quoted saying your heart is still in Arizona. Speculation is that you may be a Republican candidate for the office of governor in the next election. What can you tell us about that?

>> Richard Carmona:
I've heard the rumors and people are calling to talk to me about that. I'm Surgeon General. I don't see myself as a politician. I didn't ask to be considered.

>>José Cárdenas:
Are you thinking about it?

>> Richard Carmona:
No. The only reason I think about it is people keep asking. The president is happy with my work. I have more than I can possibly accomplish in my tenure. I desperately feel the need to make some changes, especially for the underserved population, the health disparity issues, prevention issues, all of that. I know I have a finite amount of time in this office and I want to do the best I can. I can't afford to be distracted by other things. I'm flattered that somebody would think I could do another job like that, but my job is Surgeon General.

>>José Cárdenas:
Admiral Carmona, thank you for joining us.

>> Richard Carmona:
Thanks so much.

>> Michael Grant:
You can visit our website at www.az.pbs.org. Once you get to our home page, click on the word "Horizon" to see transcripts of information about upcoming shows.

>> Merry Lucero:
Governor Napolitano vetoes big chunks of the legislature's budget plan for this year saying it offers a host of false choices. And the Clean Elections Committee orders a lawmaker to quit for breaking the law on campaign spending. Join us for the Journalists Roundtable Friday at 7 on "Horizon".

>> Michael Grant:
Thanks for being with us on this Thursday. I'm Michael Grant. Have a good one. Good Night.
In this segment:
Ken Bennett:Senate President;Jim Weiers:House Speaker;
SPOTLIGHT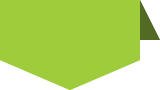 STAY in touch
with
azpbs.
org
!
Subscribe to Arizona PBS Newsletters: