Fewer U.S. military bases are likely to be affected by the new round of base realignment and closures. The list of affected bases is expected to be made public as early as tomorrow, but no later than a week from today. Defense secretary Donald Rumsfeld says the percent of affected bases would be less than half the 25% originally targeted. Producer Larry Lemmons tells us of the potential impact a base closure could have in the west valley.
Transcript:
Michael Grant:
Tonight on "Horizon", a new round of base realignment and closures. Arizona military facilities could be on the list. And we visit the only museum in the world dedicated to the art of bead making. On tonight's Arizona Stories

>> Announcer:
"Horizon" is made possible by the friends of Channel 8, members who provide financial support to this Arizona PBS station. Thank you.

>> Michael Grant:
Good evening, I'm Michael Grant. Welcome to "Horizon". There's word tonight that fewer U.S. military bases are likely to be affected by the new round of base realignment and closures. The list of affected bases is expected to be made public as early as tomorrow, but no later than a week from today. Defense secretary Donald Rumsfeld says the percent of affected bases would be less than half the 25% originally targeted. Part of the reason for the shift in numbers is the defense plan to return home thousands of overseas troops. Producer Larry Lemmons tells us of the potential impact a base closure could have in the west valley.

>> Larry Lemmons:
Row after row of uniforms hang on the racks at Cactus Cleaners. The Glendale business services about 3 to 400 customers a day. 90 percent of them are military personnel stationed at Luke Air Force Base. Thanom Herman has owned the business 14 years.

>> Larry Lemmons:
What do you do here?

>> Thanom Herman:
We cleaning, we sewing, we put rank on everything for Air Force.

>> Larry Lemmons:
And if Luke were to close down what would you do?

>> Thanom Herman:
I'm gone. I'm not going to be here.

>> Larry Lemmons:
Nor would her 18 employees, many of whom have worked at the cleaners for years. The same is true for the Sage and Sand Barber Shop.

>> Larry Lemmons:
What would happen if Luke were to close?

>> Maya Kandinova:
It's not good because the military guys come into the shop, they're my customers.

>> Larry Lemmons:
There is no indication at this time that Luke will be affected by base realignment and closure this year. But it's clear both businesses located less than a block from the entrance to the base are affected by decisions made by the Department of Defense. Luke Air Force Base is the only active Air Force F16 training wing. 27 squadrons and more than 8500 people work at the base. There is little doubt the facility impacts local west valley communities. In the State of Arizona the impact is to be at estimated $1.4 billion, including salaries, spending and taxes. To some Arizonans, there's more to it than money.

>> Joan Shafer:
This is an institution, not just an Army Air Force base. It means to me when I hear those planes that thank God I still have people in my country trying to keep us safe. People call it the sound of freedom and that's what it is.

>> Larry Lemmons:
Surprise Mayor Joan Shafer was instrumental in having the monument to Air Force Auxiliary three, or "fighter field" built where many Air Corps pilots trained. She is not unmindful of the impact the base has on the city of Surprise and the effect closure would have on the area.

>> Joan Shafer:
A lot of them live in surrounding areas, they come here to shop. Sales tax, 2.2% comes to us. They come here to eat. I know we'll feel the impact. Look at the trouble Williams went through. They felt the impact.

>> More than 3800 jobs and $300 million annually were lost to east valley cities when Williams Air Force base closed in 1993. But Williams Gateway airport has subsequently survived ten years later and is thriving with new tenants. In the west valley, professional sports has contributed greatly to the development boom in Glendale and Peoria. Thirsty retail springs up from the desert floor near stadiums. But at Peoria city hall, Mayor John Keegan has done much to preserve the city's relationship with Luke.

>> John Keegan:
We have lobbied to buy land around Luke to protect the area at the end of the runway. To build overpass to Litchfield road that will make it more convenient to get from one part of the base to the other and provide additional security necessary and heightened alert as we are in the war on terrorism. We have lobbied the state legislature for legislation that makes sure land around Luke would be compatible, all of the military bases, that it requires compatibility with land use. And they have appropriated monies at $5 million a year. Not a great amount but it is certainly a start to begin addressing some of those issues, some cases buying land or buying rights working with other agencies to come up with compatible land uses. We have been active on a federal and state level as well as working with our neighbors in the west valley.

>> Larry Lemmons:
Development pressures remain a difficult issue. Shafer found herself between a developer and Senator John McCain.

>> Joan Shafer:
I know the words came up when McCain lit into me, I had just been elected and part of the election was on saving Luke. But we were with a developer that I had not been really able to work with but I knew I could get something, so I went along with the vote. That's when all of this two weeks later it was reversed and that developer was fantastic. Bill Lavigne, he did more than anybody else that I know. And I look at that and as it is now, we do not allow any development to come before us unless they have a letter from the base. The state law that anybody under a certain area has to be notified. And all houses in Surprise are noise attenuated.

>> Larry Lemmons:
While its true the vast growing west valley is growing and contributing to congestment problems, Luke isn't the only Arizona military facility that could be affected by base realignment and closure. There are in fact five in the valley, one near Flagstaff, two in Gila bend, one in Sierra vista, one in Yuma and three near Tucson. And if one of them is on the list, they could all be affected.

>> Joan Shafer:
If Davis Monthan is on the list they may try to say they should close us instead. Until about the first of October we have a fight ahead.

>> Michael Grant:
Here to underscore the importance of Luke Air Force base to the valley, the mayor of Glendale, Elaine Scruggs. And to talk about the potential of base closures statewide, the governor's Policy Chief of Staff, Dennis Burke. Hello again to both of you.

>> Elaine Scruggs:
Good evening, Michael.

>> Michael Grant:
I mentioned the one week window, Dennis, which is technically correct but everybody thinks this is going to happen Friday?

>> Dennis Burke:
We are getting information from the Department of Defense and Secretary Rumsfield will have the press conference on Friday morning, might give some lead time to congressional delegations. The list goes to where they have until September to report to President Bush on the final list that will go to Congress for final approval.

>> Michael Grant:
How do you read what Rumsfeld said today by cutting by more than half the number of domestic bases they were going to close?

>> Dennis Burke:
Encouraging. For the last year and a half, the percentage they were using was 20 to 25% of all bases. With so many facilities in Arizona, you wonder how many come into play with that high percentage. For the secretary to can come out and say he is looking at 10%, that's encouraging for us. We put together a very formal case for all of our bases and the network it provides to the military. To hear a lower percentage is very encouraging for all of us.

>> Michael Grant:
He is saying because we are going to down size in certain foreign theaters, some of the closures that we were contemplating domestically can be on foreign soil.

>> Dennis Burke:
That's right and the Governor's point for the last two years is not to only preserve the base but to provide a long term strategy on why the military should stay in Arizona. But if they are going to consolidate in other parts of the country, that we offer such opportunities here in Arizona that they can actually consolidate here. We are not only looking to protect the closure but see if we can expand the facilities we now have.

>> Michael Grant:
I want to go back to that in a few minutes. Mayor, are you sweating bullets?

>> Elaine Scruggs:
There is no reason, logic that would say that Luke should be closed. There is no other base in the United States of America that can handle the mission that Luke can handle because of the flying weather and the Goldwater Barrier Range, it would have to be broken up and shipped all over the country.

>> Michael Grant:
In fact, everybody wants to put out maximum effort. But that's what I find curious. Luke is unique in its mission.

>> Elaine Scruggs:
Luke is the only place that can do what Luke does. 1,000 F-16 pilots per year. Have you to be working every single day to be able to graduate that many fighter pilots, it's tremendous. I guess the worry is politics is politics.

>> Michael Grant:
Speaking of which, the whole concept of BRAC, I stress concept was to try to get politics out of this process. Have we realized the dream or not? What's your experience?

>> Elaine Scruggs:
I guess we will know when this is over. If the one base that is the most capable of really providing the national security defense that's needed in the way of training F-16 pilots, -- I guess we won't know until it's over with.

>> Michael Grant:
I know there have been extensive presentations by the state, local communities, and those kinds of things to the Department of Defense. Are they at a factual let us tell you about this, let us tell you about the importance if its mission. There's about 8 different elements, is it that kind of pitch or is it, you know, we've got a lot of key congressmen or whatever the case may be?

>> Dennis Burke:
The former. We started a long time ago. The governor set up a commission for base preservation as soon as she came into office. We've been meeting with mayors throughout the state whose bases are impacted by it. Each base is required to do a data call where they provide information to the Department of Defense, sent to the BRAC commission as to what their military value is. We've met with key people at the Department of Defense. Our point in Arizona is that you take Luke, take the Barry Goldwater range, Davis Monthan, fort Huachuca and Yuma, it's a network. It's important to make a statewide message to DOD.

>> Michael Grant:
In fact, the gunnery range and Luke are tied. Which sometimes can complicate things.

>> Elaine Scruggs:
And we are talking about a development that was being planned, I don't know how many 10s of thousands of acres which was at the juncture of three key training roots for entrance into the Barry M Goldwater range. You have to be vigilant at all times. I would like to say that the state legislation passed by the state legislature, who has Governor Napolitano pushing all the way in the last few years is really landmark legislation. It is being talked about all around this country and being used as a model by other bases. And under general Breedlove who was the base commander and wing commander before the current one, he established the community initiative team. The land owners say don't take away my rights. The thought was let's get civilians out there, and work together with the landowners. He came up with something called graduated density. That's now being implemented all over this country.

>> Michael Grant:
The development pressures out there are enormous. You know much better than I do. And to a certain extent you wonder how long you can hold it off. Because the population numbers, if nothing else, are incredible.

>> Elaine Scruggs:
If you really look at what all of the bases, not just Luke, actual provide, people to buy those houses and to use those service's, the piece centered around the small businesses around Luke, the real money is in the manufacturers, the people that supply the food to the commissaries. Luke is like a city and there are businesses all over this state, from Winslow to Douglas that all do business with Luke. You cannot replace what would be lost by just having a few hundred thousand more people move in.

>> Michael Grant:
I think fort Huachuca was what you were talking about. They have an intelligence communication mission. The governor has been encouraging expansion of that mission.

>> Dennis Burke:
Sure. She's been down there to visit with the base commander. It is part of the overall message that our commission has been saying to the Department of Defense. That is the future of the Department of Defense. The Secretary of Defense Donald Rumsfield said he wants a lighter, more mobile, intelligence-based military. It fits right into his plan for the future, Fort Huachuca offers intelligence, UAV capabilities, unmanned military vehicles. They just put more at fort Huachuca. That is an optimistic time that we might be able to save fort Huachuca but expand its mission.

>> Michael Grant:
Will that be part of what we know or don't know on Friday?

>> Dennis Burke:
There will be an initial list and we have been going around and around the last couple days. The governor's Washington D.C. office has been in contact with the Department of Defense to see if we can get the data call right away. They're analysis. If there is a base on there, we want to make our case to BRAC. That might take another week or two before that's released.

>> Michael Grant:
Davis Monthan, does it face many of the same issues in terms of the urban encroachment and development pressures?

>> Dennis Burke:
They do, they have encroachment issues we've been working on with the governor, with the local community. The City of Tucson has put in sound ordinances around Davis Mothan as a step to protect the military mission of Davis Monthan. But it does have similar issues that the mayor was talking about with regard to Luke. They have great community support. If you look at the criteria of BRAC what they are supposed to be looking at, one is community support. That's important for Tucson and the west valley.

>> Michael Grant:
Davis Monthan mission is not quite as sexy, though, as the F-16s.

>> Dennis Burke:
They have the A-10, that's not like the F-16 fighter.

>> Michael Grant:
I take it you're optimistic.

>> Elaine Scruggs:
We're feeling good. I want to put a plug for the city of Phoenix. Sky Harbor started getting together with Luke Air Force Base and the FAA working on air routes Because you know we can do whatever we want on the ground its whats going on up there in the air space. I want to put a plug in for the aviation department that has made a big difference.

>> Michael Grant:
Better relationship between Glendale and Phoenix than Tempe and Phoenix, sounds like. We'll keep our fingers crossed.

>> Dennis Burke:
Thank you.

>> Michael Grant:
You may have not given much thought to the significance of beads, often considered a trinket or a bauble. But beads can be a window into human culture. That that's the emphasis of the only museum in the world dedicated strictly to beads. It's located in downtown Glendale. Producer Mike Sauceda and videographer Richard Torruellas take us on a video tour of the "bead museum".

>> Susan Fitzgerald:
Beads are an extension of who we are. They are an artistic and material indicator of who we are, where we came from, what's meaningful to us and what we would like to communicate to the outside world.

>> Mike Sauceda:
If the eyes are the windows to the soul, beads are windows of our own creation. Humans have been creating beads throughout the history of civilization.

>> Susan Fitzgerald:
Some of the oldest beads are from archeological digs all over the world. Some date as far back to 75,000 BC and earlier.

>> Mike Sauceda:
That history becomes tangible at the bead museum in Glendale, the only museum in the world to focus strictly on beads.

>> Susan Fitzgerald:
The mission is to promote an appreciation for the historical, artistic and cultural significance of beads, beaded art and adornment from ancient, ethnic, and contemporary cultures. You can look at the whole gamut of beads and the significance. Our oldest bead is a bone fragment that was found in Mesopotamia in the Middle East. It's a perforated bone fragment, that's made out of bone, and its 30,000 years old.

>> Mike Sauceda:
The museum was founded by Gabrielle Liese of Prescott, who started it after a bead she used as an interior decorator urged her to dig at the deeper meaning of beads.

>> Gabrielle Liese:
I ordered it and when it came and it was usable for my purpose. I wore it. People kept asking me what those beads were. They were brilliant colors. Quite different. I realized that the tag said African Cane beads and that was all I knew and I didn't know what they were. I began trying to find out more about it. They were traded by the thousands mainly into Africa, although other coutries as well. They were traded for salts and wool but mainly for suedes. When I found out that a string of beads could buy a human life, I thought there's a lot more to beads than I had ever thought.

>> Mike Sauceda:
That initial bead led her to learn more and more about beads. She collected thousands of beads and thousands of books about beads. Eventually she had enough for a museum.

>> Gabrielle Liese:
People who I let saw them were all experts, and they thought my collection was museum quality. I thought I'll open a little museum here in Prescott and see what happens. One year we had 28,000 people from every state and all over the world came.

>> Mike Sauceda:
The museum outgrew its original location and moved to Glendale. Those who go to the museum will recognize that beads are much more than a bauble or a trinket.

>> Susan Fitzgerald:
We try to present a whole spectrum about learning about world cultures, history, and art through the medium of beads. And so what we try to do in our exhibition is take the visitor on a journey of exploration through beads. And beads really are a universal language of human connection.

>> Mike Sauceda:
Some of the displays focus on the spiritual meanings humans attach to beads.

>> Susan Fitzgerald:
We take the then viewer through a history of beads and then also the deeper social meanings of beads. Prayer beads for example, rosaries, and amulets. Many religions have some form of bead as their conduit to the spiritual world. Whether it's a shaman, wearing powerful beads that bring them different types of power. Or an Eye Bead, a protective bead like an eye bead which wards off the evil eye that's found in many cultures throughout the world. We try to look at not only just the bead but what's the meaning behind the bead, how does it relate to the human story behind the bead itself.

>> Mike Sauceda:
Throughout history humans have used beads as currency like these wampum beads. That was certainly part of the history of the settlement of the United States.

>> Susan Fitzgerald:
Our current exhibition in are changing gallery at the bead museum is the bead trail, trade beads of the North American frontier. We look through this exhibit at the impact of glass trade beads coming into the North American continent and the impacts that glass trade beads have on the native people of North America.

>> Mike Sauceda:
Beads have been used as social markers indicating status within a society. Among other things, besides learning about the meanings humans attach to the beads, visitors learn about beads themselves, shapes and sizes and materials and how that's changed throughout history. One of the mile stones in manufactured beads was the development of the chevron bead.

>> Susan Fitzgerald:
The chevron bead is really a significant bead. It really was used as a trade bead and was very high in price as a trade bead. It's manufactured in Italy. It's a layered bead. They would take glass and stress it and put another layer on and stretch it so they will end up with rings around them and these long canes and they were divided up and made into beads. In chevron beads, on the side of the bead you see all the different layers in the glass beads.

>> Mike Sauceda:
The bead museum conducts outreach taking beads to the public to schools and adult centers. It has a 3,000 volume library where research can be done about beads and their history. Some of the bead museum's beads leave their home and travel. For those attending the museum Fitzgerald said part of the goal is to bring the world to them.

>> Susan Fitzgerald:
I hope that people come a away from the bead museum having learned about world cultures and a very interesting and artistic and creative way. And because beads are so accessible, I hope they will find their own artistic expression through beads.

>> Michael Grant:
Every Monday on "Horizon" we feature a new Arizona Story next Monday we return to Phoenix to visit an eclectic mission of architecture and style sitting on a hill above the Biltmore hotel, the Wrigley mansion.

>> Paul Atkinson:
Arizona lawmakers pass a budget that will not get the governor's veto. Now legislators try to wrap up business in hopes of ending their session this week. Legislative leaders talk about the budget they got passed, remaining bills on the table. Tuesday at 7 on "Horizon".

>> Michael Grant:
Wednesday, "Horizon" will be preempted for a special program examining issues relevant to our native community, native visions. Thursday, a look at the state's legislative process. Friday, join us for the journalist's roundtable. Thanks very much for joining us on this Monday evening. I'm Michael Grant. Have a great one. Good night.



In this segment:
Elaine Scruggs:Mayor of Glendale;Dennis Burke:Governor's Policy Chief of Staff;
SPOTLIGHT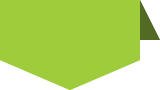 STAY in touch
with
azpbs.
org
!
Subscribe to Arizona PBS Newsletters: