HORIZON begins a four-part series on the booming housing market. Find out what's causing the market to grow and who's buying. Jay Butler of ASU's Arizona Real Estate Center joins Michael Grant in studio.
Transcript:
>> Michael Grant:
Tonight on "Horizon," we begin a four-part series exploring the booming housing market. What's causing housing prices to skyrocket? Is the phenomenon a bubble ready to burst? Also the beloved St. Mary's Basilica in downtown Phoenix has undergone a number of changes in its day. Its restoration on tonight's Arizona story.

>> Announcer:
"Horizon" is made possible by the friends of channel 8, members who provide financial support to this Arizona PBS station. Thank you.

>> Michael Grant:
The Arizona real estate center is reporting the price of a typical valley home is now about a quarter of a million dollars. The Valley is seeing the same relative appreciation in the housing market as many other cities. This phenomenon is prompting many to talk of a so-called housing "bubble" in the market, reminiscent of the late-'90s dot-com craze. But real estate is different and there are no easy forecasts. We begin our series tonight on the housing market with a look at the basic trends.

>> Reporter Larry Lemmons:
A bird's eye view reveals the extent of growth, inflating like a balloon across the desert floor, from Goodyear to Fountain Hills, from Sun City west to Gilbert, from Cave Creek to Queen Creek. Houses sprout on lands once inhabited by little more than sagebrush and lizards.

>> Elliot Pollack:
There is still tons of construction going on, and it seems to be growing every month. Most construction is at the periphery. There is no available land on the inside. Yeah, it's nice they are building stuff downtown, but that's maybe 2 or 3% of the total housing units. The bulk of the housing units, Phoenix grows like a balloon and pulses like a balloon and that is isn't going to change.

>>Larry Lemmons:
The housing market is booming not only in Arizona, it's a global phenomenon, but each market may be fueled by different factors.

>> Elliot Pollack:
Housing is the market of markets. What happens? San Jose is different than what happens in New York, or Miami and is different than what happens in Phoenix. All housing is going up rapidly right now, and that's true in Barcelona, it's true in Paris, it's true in London. You name it, it's happening throughout the world.

>>Larry Lemmons:
In the valley, it's a question of supply and demand.

>> Elliot Pollack:
The housing marked is incredibly strong. It's never been stronger. Part of it is the huge flows of money going to real estate, but part it is there is a genuine supply-demand imbalance. I'll give you an example. In 2002, there was 75,000 resales. This year there will be 120-125,000 resales. In 2002 there were 30,000 units in multiple listing. Today there is 9,000 units in multiple listing. You have a huge increase in demand an a diminution in supply. The same thing has happened in the new housing unit which was gone from 65,000 to 45,000 and at the same time in 2002, we could move them into town and every builder had some units available. Today you have to wait 7 months to a year to get a house, a new house. There is a supply-demand imbalance that is unprecedented for us.

>> Larry Lemmons:
The large demand is growth. Greater Phoenix has a population flow of 110,000 a year. That means an underlying demographic demand of 45,000 single family units a year. Local developers are rushing to provide new homes.

>> Pat Maroney:
Business has been very strong, the last several years have been very, very active, and it's been a great run.

>> Mike Sauceda:
It doesn't look like it's slowing down?

>> Pat Maroney:
It doesn't.

>> Larry Lemmons:
Remember the dot com bust? Five years after the bubble burst, some prophets are predicting a similar fate for real estate. So, what is a bubble?

>> Elliot Pollack:
Any bubble is Greenspan defined it any rational exuberance where people tend to believe that things are going to be good forever, and they have to own this particular commodity whether it's stocks or tulips in Holland or housing in New York City. It's usually accompanied with a huge increase in flows of money to that sector, and it happened to the stock market. It happened to all real estate right now, and a fiat type of phenomenon, in other words, people find ways to make the thing work, either by borrowing or using a second mortgage, or using some other form of money. It's that flow of money, the irrational exuberance of people thinking things are going to be good forever, I can't lose by investing in this, and the general excess liquidity in the economy flowing to that sector which causes a bubble. And clearly that's happening in real estate. The trouble with bubbles, you don't know how bad a problem it is until after they burst.

>> Larry Lemmons:
But there is a difference, too. There is a certain amount of speculative behavior in real estate, but most people buying homes intend to live in them, even if Housing prices collapse, a homeowner would still have a roof over his head. Another factor fueling the market is low interest rates.

>> Elliot Pollack:
Interest rates are very low, long-term rates are surprisingly low for a lot of reasons, mainly having to do with the fact that China and Japan are essentially financing our deficit right now, but the effect of higher prices has offset lower interest rates.

>> Larry Lemmons:
Meanwhile houses continue to be built in one of the fastest growing areas in the country, despite dire warnings from some economists, it would seem so long as demand stays high in Arizona and prospective buyers can finance their mortgages, the housing market will expand deeper into the desert.

>> Michael Grant:
Jay Butler joins us now. He's the director of ASU's Arizona Real Estate Center. He's been producing monthly reports on the housing market for about 30 years. But who's counting.

>> Jay Butler:
I'm sure not.

>> Michael Grant:
Jay, it's good to see you again.

>> Jay Butler:
Glad to be here.

>> Michael Grant:
In that 30 years of experience, anything that quite compares to what we've been seeing for the past 6, 8, 10 months?

>> Jay Butler:
In a much shorter duration, late '70s, about '76, '77, early part of '78 when we had double digit inflation, the CPI was going 22%, home prices were going up, almost doubling, but nothing really this long. It's almost been 18 months that we've seen this sort of run-up in the housing market, plus in a more rational sense this housing market has been around since about '93, so nothing of this duration that we've seen before, and that's true worldwide. Phoenix is not unique in this situation.

>> Michael Grant:
That's another curiosity to this. We get to expect appreciation, obviously in Phoenix, in Vegas, certainly in California, in other markets, but how -- what explains Paris? Barcelona? Amsterdam, with similar kinds of phenomena?

>> Jay Butler:
Well, one, interest rates are low world wide. In countries where home ownership is lower than 65-07% we see in the United States, there is an opportunity for people to either buy a home or a sort of country home or summer home, and this is happening worldwide. It's also the idea that also worldwide is this idea of self-sufficiency. You can't count on your company to keep you in a job for 25 years. The United States Social security may have issues in 20 years, and United shows us that private pension plans may not be what you think they are. The only way you can guarantee yourself a future is to wisely invest your household funds. The strongest investment people have is the home they live in, plus additional homes they may want to acquire.

>> Michael Grant:
So, from that standpoint, is this somewhat like the dot-com bubble? People saw those stock prices going through the roof and said, hey, that's the investment for me?

>> Jay Butler:
Large degree, yes. People are just sort of flowing -- money is flowing into markets throughout the world to buy homes, and again, in a sense, it's like the dot-com. The one problem you have, the one big difference you have between the dot-com is the issue of liquidity. When the dot-com died, you could sell your stock. You may not make a lot of money but you could sell it instantaneously, the day traders. But in a housing market, or real estate market, it takes longer to sell your home. If the market is nose diving on you, you may have difficulty selling your property. That's why some people may be now moving to sell their property, especially investments, because there are people willing to buy and the prices are very good.

>> Michael Grant:
All right, where's Jay Butler on the question of irrational exuberance, forgot frothiness and bubble?

>> Jay Butler:
Basically we have to look at two things, and yes, we have a bubble. Are we paying a premium for the house that you are going move into? If we looked at long-term growth rates for prices in Phoenix, our median price should be right around $180,000. We're at $250,000. In order to acquire this home, are you putting your household at risk? You are doing interest only, adjustable rates? There are deals out there where you have an option of where are you going to pay your monthly payment, interest only, whatever? Are you putting your household at risk? If there is a burp in the economy, then you may be putting your whole household at risk in the situation. In that sense, yes, we have a bubble.

>> Michael Grant:
You mentioned financing. Let's go back to the point you just touched on. How much of this is being driven by -- there is some really weird exotic loan products out there.

>> Jay Butler:
It's one of the interesting issues. If the housing market is strong and households are dynamic, why do we need these unusual financing packages? And it's largely because income is not keeping up with home prices. So in order to stretch that income, we have to stretch the financial structure. So we have interest only where you can save $200 $300 a month. We have seen adjustables that adjust once a month. And interest only for the first 10 years. So whatever --

>> Michael Grant:
Even negative amortization loans you were telling me.

>> Jay Butler:
Yes.

>> Michael Grant:
You are not paying full interest they are being added to the loan balance.

>> Jay Butler:
A lender can do anything to get you into a house. And if they can't get you in that house, you have real big issues. Either you are way overpriced -- that's the other issue. Some appraisals simply are not sorting the prices and some deals are following through.

>> Michael Grant:
I know it's impossible to answer this question, but I'll ask it anyway. The exotic loan products is that 10% of this bubble and demand? Is that 50%?

>> Jay Butler:
Estimates are somewhere around 20-30%.

>> Michael Grant:
Okay.

>> Jay Butler:
If you throw in the adjustables. A lot of people have now because of the long-term fixed rates have stayed relatively low, some adjustables are higher than the fixed rate, people are refinancing back to the fixed rate, so that reduces the number. If you look at, even if it's 10-11%, if you take 10 or 11% out of the market, that's a significant number every month to lose in the housing market.

>> Michael Grant:
How much of this is investors. We hear the stories about people from California coming over here and investing.

>> Jay Butler:
Estimates are somewhere between 20 to 40% because we don't know. There is nothing in the databases that say this is an investor home. The basic situation is it's probably a larger number in certain neighborhoods, especially the lower-priced neighborhoods, in areas that are predominantly rental type housing. We may see 60-70% of the homes that are rental homes.

>> Michael Grant:
Here is one of the chill factors, though, if you look at the price of your house right now, and you say, boy, I could make some real money there, but assuming, of course, you want someplace to live after the close of escrow, now you, of course, enter the same seller's market. Is that much of a -- obviously it's not much of a chilling, I guess.

>> Jay Butler:
Well, one of the things is in Elliot's talk about demand, but there is a supply restriction. Simply put, you can't really sell your home unless you are ready, willing and able to buy a home. And a lot of people can't do that. You know, they've got a nice home in a good school district. Everybody is happy with it. They've got a 5% interest rate, price is good, you can go to cocktail parties and brag about how valuable your home is and how cheap your mortgage is, you are not going to put it on market at this time, because you can't find a replacement. That restricts the supply even further.

>> Michael Grant:
All right, big question. When is it going to burst.

>> Jay Butler:
Probably is not going to burst, at least on a metro level, unless we have something unusual happen to the economy. Right now, we have a good economy, reasonable job growth, and low interest rates. We have three very positive things going on. The one big unknown is every economic forecast is that unknown event, the next 9/11 or something similar to that, which could put a chill factor throughout the economy. The big thing is on a metro level, we'll see a backing out. We can't sustain these growth rates. It'll slow down on the growth rate, stabilization, and more sustainable market.

>> Michael Grant:
All right, Jay Butler, thank you very much for joining us.

>> Jay Butler:
Thank you.

>> Michael Grant:
We'll keep our eye on the bubble.

>> Jay Butler:
Yes.

>> Michael Grant:
St. Mary's Basilica in downtown Phoenix takes special pride in its nearly century-old stained glass windows. But the wear of time and the expansion of the new Civic Plaza across the street were taking their toll on the windows. That inspired St. Mary's to restore the windows to their original brilliance. Producer Merry Lucero and videographers Richard Torruellas and Scot Olson bring us tonight's Arizona story.

>> Merry Lucero:
Stained glass windows are thought to have evolved from ancient mosaics and jewelry making. There is a mystery to the glittering art, a basic substance, sand is transformed by fire, colored with metallic salts and oxides and set in patterns to glow from within. Early church windows told biblical stories because many early Parishioners enters were not literate.

>> Fr. Alonso DeBlas:
For centuries, we're obviously talking about Europe, the stories of the stained glass nurtured people's imaginations and their religious ZEAL and stuff. They would see stuff in the glass.

>> Jeffrey Campbell:
They wanted them to be Theologically correct but they were meant to tell a story because there were a lot of people in the early 1900s who didn't read, obviously. So you could look at those windows and tell the whole story by looking at them.

>> Merry Lucero:
The nearly century old windows at St. Mary's Basilica in downtown Phoenix, still tell stories to people every day, like this one of Jesus in the temple.

>> Fr. Alonso DeBlas:
They see hem being respectfully heard by these elders. That's completely -- he should be respectfully listening, yet they are so wowed by the kid. So it's a lovely way to make these prophecies be fulfilled. [ chanting ]

>> Merry Lucero:
St. Mary's is the mother of Catholic parishes in the valley, founded in 1881 and since 1914, staffed by Franciscan friars or as father Alonso calls them, the boys in brown.

>> Fr. Alonso DeBlas:
They are German foundations, by German Franciscans to fill in the gap. They came over and we made an appeal. We said, hey, guys, fellow Franciscans, we're running out of guys here, can you send some over. All of a sudden, we had several. What's he doing here?

>> Merry Lucero:
In the early 1900s, the windows at St. Mary's were crafted in St. Louis and brought here by their maker, M.L. Frye.

>> Fr. Alonso DeBlas:
We tracked down the shop that turned them out and went to the grandson was still there, and, so, yeah, he brought them out, he assembled them in St. Louis and came out on the train in wooden crates holding on to everything.

>> John Phillips:
They are known for being a very nice windows. These windows here in particular are one of the better sets that I've ever seen them do. They are extraordinary windows.

>> Merry Lucero:
Each piece of stained glass is hand painted and fired in a 1200 degree kiln, several times until the paint becomes part of the glass. Set in wooden frames, the glass and lead have withstood the heat photographer more than 90 years. But time and the renovation of the new Phoenix Civic Plaza across the street caused concern.

>> Jeffrey Campbell:
The foundation is on unreinforced masonry. There are no steel rebars of any kind. The building is more susceptible to vibration and damage that might occur because of the construction next door.

>> Merry Lucero:
So some art glass experts were called in.

>> John Phillips:
We found multiple bulging in the window where the window bows in and out. There were cracked pieces, broken out pieces. The frames are needed in need of conditioning, they have cracked and dried out. We've had previous repairs that were done that were coming undone that we had to redo.

>> Merry Lucero:
Phillips and his craftsmen of removing the windows, then set up shop on site at St. Mary's.

>> John Phillips:
Usually every 100, 125 years, you need to take them part piece by piece and replace the led.

>> Merry Lucero:
Generally St. Mary's windows were in good condition.

>> John Phillips:
Part of having stained glass windows is you have to maintain them. They are not you put them in and go. You have to continually do maintenance on them. This diocese is good about doing that.

>> Fr. Alonso DeBlas:
There was quite a sacrifice in our obtaining them and of course, part of the thing is, yes, people have the need for continuity. My grandparents -- some of their names of their grandparents are up there for them to see and show the kids.

>> Jeffrey Campbell:
They see the building as an important part of Phoenix as it is today, but they also see it as an important part of the future ongoing, and it is. It's a jewel in the heart of Phoenix.

>> Merry Lucero:
The jewel like stained glass windows of St. Mary's Basilica shine once again, restored as the view that parishioners can peer into and through as they travel on their own spiritual journeys.

>> Michael Grant:
Joining us now to talk about the ongoing work to expand Civic Plaza, the public information officer of Phoenix Civic Plaza expansion, Lisa Honebrink. Lisa, beautiful windows. Do you find yourself wandering over there to take a look at?

>> Lisa Honebrink:
Yes, I have. They are extraordinary.

>> Michael Grant:
Now, I understand that sensors were placed at the Basilica to monitor while the Civic Plaza expansion is underway. Explain that to us.

>> Lisa Honebrink:
The city council approved additional funding in addition to the expansion funding to protect the Basilica, so there are sound monitors and vibration monitors and there are also monitors to monitor cracks that already existed in the unreinforced masonry to track it throughout the construction to make sure that we're not adding to those cracks.

>> Michael Grant:
Okay, now, Lisa, remind us, some of the overall statistics on the Phoenix Civic Plaza expansion. Where are we? Where are we going to in terms of gross numbers and those kinds of things?

>> Lisa Honebrink:
Sure. We're tripling the size of our convention center, currently known as the Phoenix Civic Plaza. The project is going to be in two main phases, phase I the New West building, constructed north of Symphony Hall will be open in May 2006, we'll have our first groups in the building and then phase 2 which is going to demolish and replace the existing Civic Plaza north, and replace that with the four-level structure, that will be open in late 2008 and ready for groups in 2009.

>> Michael Grant:
Okay, now, we have got some photos to show where we are currently and they are up on screen, so why don't you walk us through. This is the stage we're at currently?

>> Lisa Honebrink:
This is correct. Just took this photo on Friday, and this is from the Bank One garage so we're looking south on 2nd Street with Monroe going off to the left.

>> Michael Grant:
Obviously the super structure is in place.

>> Lisa Honebrink:
We're in heavy steel installation phase right now through the end of the summer.

>> Michael Grant:
Okay, this one?

>> Lisa Honebrink:
And this one is looking southwest with the Hyatt, of course, in the background, and, again, this is showing the four levels of the structure. We had to go vertical to expand our convention center in this limited footprint we had to build on. So there is going to be an underground exhibition hall and three other levels.

>> Michael Grant:
Okay. Next we have -- now we move to the conceptual part of this, how it will ultimately look.

>> Lisa Honebrink:
Correct. This is looking south with Third Street in between the two phases, phase 1, which you just saw the steel structure is on the right, and phase 2 is on the left. This is a close-upshot of the previous illustration with, again, phase 1 or the New West building on the right, a sky bridge connecting to the new phase 2 or north building on the left.

>> Michael Grant:
Again, the street going through the middle is 3rd street?

>> Lisa Honebrink:
That is 3rd street. That's going to be brought back up to street level. If you recall it used to scoop down.

>> Michael Grant:
That's right, that's right. And then I think we've got one more.

>> Lisa Honebrink:
This one people really seem to like because it gives a good view of the glass atrium that connects to symphony hall. This is if we were standing in the Hyatt or Hyatt regency garage looking east. This shows this 90-foot glass atrium connecting to symphony hall which will open in September, and then, again, the building you are seeing on the left of the atrium opens in May 2006.

>> Michael Grant:
As you mentioned, Lisa, face-list on symphony hall, and it's going to be unveiled just a couple of months from now?

>> Lisa Honebrink:
Yes, actually just days from now in the sense that we're opening it on September 3rd for community day, an event free, open to the general public. The city wants to thank the voters who voted for the bond project and show them the improvements that can come in, sit in the new seats, stand on the stage, go behind stage and get tours. That's September 3rd, 10 a.m. to 3 p.m.

>> Michael Grant:
As a radio reporter, I covered the original opening of Symphony Hall Structure. It was 1972. It was remarkable structure back then, and give us some idea of what's been done to it in terms of the facelift now?

>> Lisa Honebrink:
Sure. What patrons will notice is they are going to have an expanded lobby. The lobby is going to be expanded by 2600 square feet to give patrons a lot more room and a lot more room for mingling and reception area. They will also have a new entrance at 2nd street and Adams that will be a nice plaza style entrance, very beautifully. They will notice lighter colored wood paneling. It's been replaced with a lighter shade of wood paneling and new seats and a new configuration that has many ADA improvements. So there is better and more seating for the physically challenged patrons. There are additional elevators to meet ADA standards, so there are improvements made. I think we're keeping the best of the old building and adding some very nice new improvements.

>> Michael Grant:
Okay. Well, Lisa, we appreciate you walking through the expansion and we'll keep an eye on it as we it moves forward.

>> Lisa Honebrink:
Thank you.

>> Reporter Paul Atkinson:
The price at which homes sell for in the valley makes home buying unattainable for thousands of families.

>> It's hard right now for buyers, especially average income buyers.

>> Paul Atkinson:
"Horizon" looks at the impact on housing. Tuesday at 7:00 on "Horizon."

>> Michael Grant:
We will continue our series on Wednesday, we'll see how the housing market fuels the local economy. Thursday, we'll take a look at possibilities if the housing market declines. Friday, join us for the Journalists' Roundtable. We will wrap up and talk about the week's news events. Thank you for joining us on this Monday evening. I'm Michael Grant. Hope you have a great one, good night.
In this segment:
Jay Butler:Director, ASU Real Estate Center;Lisa Honebrink:public information officer, Phoenix Civic Plaza expansion ;
SPOTLIGHT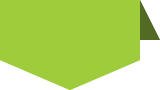 STAY in touch
with
azpbs.
org
!
Subscribe to Arizona PBS Newsletters: