Don't miss HORIZON's weekly roundtable where local reporters get a chance to review the week's top stories.
Transcript:
>> Cary Pfeffer:
It is Friday July 1st, 2005. In the headlines, U.S. Supreme Court Justice Sandra Day O'Connor this morning announced her plans to retire, setting off what is expect to be a bitter battle to find her replacement. One of the last decisions involving Justice O'Connor was the constitutionality of monuments displaying the Ten Commandments on government property. Almost 200,000 acres have been destroyed in the Cave Creek Complex fire and that continues to burn here in our state. That's next on "Horizon." Good evening, I'm Cary Pfeffer: filling in tonight for Michael Grant. Joining me to talk about these and other stories are Mark Flatten of the "East Valley Tribune," Howard Fischer of Capitol Media Services and Paul Giblin of the Scottsdale Tribune. We have a lot to talk about. Justice Sandra Day O'Connor announced today she plans to retire from the U.S. Supreme Court after serving more than 24 years. President Ronald Reagan selected the Arizonan as the first woman ever to serve on the U.S. Supreme Court. She has been a key vote on abortion and other contentious issues. Producer Merry Lucero takes a look back at the career of Justice O'Connor.

>> Merry Lucero:
Sandra Day O'Connor was appointed to the United States Supreme Court in 1981 by president Ronald Reagan. Channel 8 covered her confirmation hearings and it was this effort that led to the creation of the "Horizon" program. Justice O'Connor was the first woman appointed to the position. For 191 years prior to that, the high court had only men. O'Connor remained the only woman on the Supreme Court until 1993 when President Bill Clinton appoint Ruth Bader Ginsburg. She is well-known for her influence on the reaffirmation of "Roe v. Wade" in 1992 and was a swing vote in many 5-4 rulings. Today the 75-year-old justice wrote a one-paragraph resignation letter to President Bush. It reads: Dear President Bush, this is to inform you of my decision to retire from my position as an Associate Justice of the Supreme Court of the United States effective upon the nomination and confirmation of my successor. It has been a great privilege, indeed, to have served as a member of the court for 24 terms. I will leave it with enormous respect for the integrity of the court and its role under our constitutional structure. She signs, Sincerely, Sandra Day O'Connor.

>> Cary Pfeffer:
Earlier today the chief justice of the Arizona Supreme Court Ruth McGregor spoke about O'Connor's significant contribution to the institution of the Supreme Court. McGregor had clerked for O'Connor during her first term.

>> Ruth McGregor:
I think that our country has lost a member of the court who in many ways is irreplaceable. Certainly nobody else can ever be the first woman to serve on the Supreme Court. The impact of having a woman on the Supreme Court, I think we cannot exaggerate. It made so much difference to the practice of women and to the opportunity for women to serve on the courts. I wonder whether I would be standing speaking to you today if it had not been for her 1981 appointment to the United States Supreme Court. She opened opportunities for women in so many ways. And, of course, the fact that she was the first woman on the Supreme Court put her under a lot of observation. She has said often that it's great to be the first woman to do something but you never want to be the last. And I think that the fact that she handled her situation and the job on the court so well made it very certain that she would not be the last woman to serve in that position.

>> Cary Pfeffer:
And to talk about Justice O'Connor's decision, first of all, Mark, her legacy, what do you think?

>> Mark Flatten:
Well, her legacy was sort of the mommy of the bunch. You had the conservative wing, four of them. You had the liberal wing, four of them. And she was the fifth vote in a lot of 5-4 decisions, a lot of very important 5-4 decisions and I heard on the TV they called her the most powerful woman in America. She may well have been the most powerful person on that court, and obviously in the legal system, because of that middle ground. It was almost -- she took things on an issue-by-issue basis. She brought a lot, I think, common sense. I think that's one of her legacies. She wasn't locked in a lot of the dogma a lot of the other justices get locked in. Her legacy is going to be someone who looked at the facts, looked at the law, looked at the constitution and brought some common sense to it and said, here is what it seems to say.

>> Howard Fischer:
A lot of the people I talked to today when you see the hadis tree books it's not going to be referred to as the Rehnquist era because really the O'Connor era because she did guide and built the coalitions that put a lot of the stuff together. She in more ways than Rehnquist as chief justice helped shape jurisprudence for the last, really, two-and-a-half decades she has been on the court. As Mark points out, she was never one to say, this is the way it should be. She was not an Antoine Scalia or Clarence Thomas. She didn't come at it with a specific viewpoint. I've had attorneys who practiced before her say that one of the things she does is says, look, here is my personal opinion, but that does not mean that's what the law is. Perfect example, earlier this year the medical marijuana case, she was in the dissent. She said that as a state legislator, which she was, she never would support allowing people to smoke marijuana. But she said, my job as a Supreme Court justice is to say, does the state have the power and the right to let the residents do that?

>> Paul Giblin:
You bring up a good point. She did look at cases individually, not with dogma, as you mentioned, and a good example, back in 1989 when she was deciding on a case involving a mentally retarded person who was accused of murder, she was it was okay to execute someone like that, but then a few years later in 19 91 a similar case came up by then she had evolved in her decision and she voted against it in that case. She said it should not be okay to execute a mentally retarded person accused of murder. So she looked at issues individually unlike many of others but her position evolved. I think a lot of the Supreme Court justices you know what they're going to say long before they say it. She was always a wildcard.

>> Mark Flatten:
That's not necessarily a lot of people -- that every -- draws universal praise, because the other end of that argument of looking at cases on a case-by-case basis is the constitution is not a case-by-case document. A lot of her critics say that she can kind of go with the wind, go with the way her viewpoint blows, although I don't think she drifted too far off of -- off the center -- not the political center but sort of the judicial center. She wasn't certainly an activist, you know, the constitution is this living, breathing document type. On the other hand, she wasn't so locked in literalism of the constitution that she was -- that she was limited in her ability to look at case-by-case basis.

>> Howard Fischer:
I think one of the pieces here sort of becomes expectations. As a Ronald Reagan appointee, I think a lot of people, particularly from the abortion crowd, expected that she would see things a certain way, that she would vote to overturn "Roe vs. Wade" because Reagan favored that, that she would see things like stem-cell research a certain way based on what Reagan thought. Well, she was hasn't done that because of the fact she decided, well, what is the -- from her perspective -- it's a question of what is a conservative jurist versus an activist jurist. The cases of the she was in the dissent on recently, the eminent domain case, where the majority said it's okay for the government to take your property if it's for the public purpose. She said, wait a second, that's not what the law said. So in that sense she was a conservative.

>> Paul Giblin:
She's different on that particular issue. Individual rights. For instance, there was a police case, whether police should have more power to intrude on what other people would say are civil liberties. She sided with the state on that, or with the police. In other cases she sided with states against federalism. So I'll go back to what I said before, she's tough to call sometimes.

>> Howard Fischer:
And issue is, getting back to Mark's point about the constitution, you know, you can't decide on a case-by-case, but that's what judges have to do. You decide things on the facts before you. You cannot -- a true activist judge says here's the facts but I want to bring in that and the other thing, and seat belts and issues of auto safety and everything else which may have nothing to do with the specific factual situation there. She sai: here are the facts within the four corners of these facts this has to be the legal result.

>> Cary Pfeffer:
Oftentimes we think of Arizonans as independent minded and that's sort of the popular image that we like to portray out, there and it seems like Sandra Day O'Connor on that national stage fulfilled some of that.

>> Paul Giblin:
Certainly.

>> Mark Flatten:
It's funny, because I've heard her referred to as a Goldwater/Reagan conservative. Goldwater conservative is not the same as a Reagan conservative. A Goldwater conservative tends to drift more Libertarian. You get decisions a conservative would not necessarily support. By the same token, that's part of what makes you a little harder to call. If you have someone who was more the Reagan conservative who comes from the traditional conservative bent they're more predictable.

>> Howard Fischer:
And the other piece of it, and Jim Kolbe was the one who pointed this out, he like O'Connor grew up on a ranch in Southern Arizona, he said, about you grow occupy a ranch and have to be responsible, he said, I can boil it down to two words, rugged individualism. He said, if you look at her decisions, what she has done, she is not going to fallow, she is going to rely on her the facts, she is not going to be swayed by political winds and he said what it was. And growing occupy a ranch does that for you.

>> Cary Pfeffer:
It's interesting to see what happens from here because all the attention had been fork used on chief justice Rehnquist and the idea he was going to make the announcement. Now --

>> Paul Giblin:
Sandra Day O'Connor might have been doing the polite thing by retiring first and then letting her superior retire if he chooses to next week. That still may happen.

>> Cary Pfeffer:
Who knows what kind of discussions happen.

>> Mark Flatten:
They're both Arizonans. I think Arizona is probably the only state -- I don't know if it's only state that's got two people on the court but certainly the only state this size that has two people on the court. But, yeah, Rehnquist may come soon. The other thing that's interesting as the dynamics start unfolding is while O'Connor was sort of that fifth vote, the one that swayed things back and forth, it's also very likely that when we do get one or presumably two new Supreme Court justices that that sort of middle of the road moderation may fall by the wayside.

>> Howard Fischer:
And the number one issue there is going to be abortion. I've talked to both sides today and you have people like John Jacubzyk, who's the attorney for Arizona Right to Life, and he said we have a chance now to have the president name for the next five years two judges who in his words can look at an ultrasound and say that's a baby, that's not a mass of protoplasm. Meanwhile you have the folks from Planned Parenthood who are equally scared. Patty Caldwell from Planned Parenthood said this is a dangerous time for women's rights, that the whole "Roe vs. Wade" from 1973 could go by the wayside because, remember, that case was decided not each with specifically in the Constitution but on the courts saying within the Constitution there is a right to privacy which is not in the U.S. Constitution.

>> Why that's an issue is because O'Connor was a supporter of "Roe vs. Wade" in two of the key cases.

>> Cary Pfeffer:
And we're looking at a situation where the unspoken rule sometimes in Washington is that you take a moderate and replace them with someone who is somewhat of like mind and so the idea would be, we'll see a moderate suggested to fill that spot and maybe not so much if Rehnquist -- but, I mean, it seems like --

>> Howard Fischer:
And that's an open question. Obviously trying to guess what this president will do, given his opportunity to put his influence on the court, I don't know.

>> Mark Flatten:
I think it with works to the president's advantage. Had Rehnquist resigned first I think Bush probably would have gotten somewhat of a pass, not a complete pass but somewhat on someone who is fairly conservative because you're trading a conservative for a conservative. Now with O'Connor, you can take someone like a Miguel Estrada. The thinking seems to be that Bush wants to appoint the first Hispanic to the court. He's going to be tough for the Democrats to fight. Are they going to come out shortly before the mid-term elections and oppose the first Hispanic to be appointed to the Supreme Court? That's going to be a tough political decision. Now we're beyond the court. We're in the realm of politics and sort of strategizing on the politics. It could work out to Bush's advantage if you get a conservative Hispanic to replace O'Connor and then when Rehnquist goes you trade a conservative for a conservative.

>> Howard Fischer:
One of the names that's been tossed around has been Jon Kyl. The idea being you already have a senator already got a proven record or something like that. It was funny, I was talking with the senator on the phone and, of course, I asked him, are you interested? And the senator, being a politician, says, well I think the president will name somebody who is very qualified, perhaps a sitting federal judge. I said, senator, you didn't exactly answer my question. He said, look, Howie, it's very simple; I'm not going to get asked, so it doesn't matter. So it looks like Arizona's two seats are going to go down to one, no matter how you look at it.

>> Mark Flatten:
Or none.

>> Cary Pfeffer:
Exactly. The last thing I want to finish up this Supreme Court discussion the idea that past presidents have thought they knew how an individual candidate --

>> Howard Fischer:
Earl Warren is the perfect case. Eisenhower thought he was nominating a conservative. Look at the record of the Warren court. But this happens all the time. Particularly with a lifetime appointment. Once you've got that robe on, and the three stripes, which Rehnquist insists on putting on to prove he's the chief.

>> Mark Flatten:
Nixon --

>> Howard Fischer:
You don't know. What happens is people try to read the tealeaves? They do this with O'Connor, too. O'Connor had four years as a state senator. So you try to read her votes. What does this mean? She had a couple years as a trial judge in Maricopa County and then a couple of years as a Court of Appeals judge with some published decisions. Can you really read the tealeaves and say this is what they are going to decide and how they're going to decide it? It's impossible to do.

>> Cary Pfeffer:
We will see and obviously follow this as it evolves but before today's retirement announcement, Justice O'Connor was involved in several high profile decisions, one involved the placement of monuments displaying the Ten Commandments on government property. Howie, how did the court rule and talk about the impact.

>> Howard Fischer:
From the center of Arizona policy she was on the wrong side of both decisions. This is an interesting pair of decisions to come out one day. In one hand you had a case involving two Kentucky courthouses where they purposely put up the Ten Commandments in the courthouses. The court said, trying to discern the reason for that, said that this was done for a religious purpose. Now, never mind that the Supreme Court has on its walls Moses with the Ten Commandments coming down from Mt. Sinai. That's somehow different because it wasn't done for the right purpose. Then they had another case out of Texas, which deals with the monument. Now, the monument looks familiar, it's because we have an identical one at Wes Bolin plaza. This is an interesting monument because it was actually done by the fraternal order of eagles in connection with Cecil B. Demill who was publicizing his film the Ten Commandments, and sure enough they gave one to every state capitol and originally ours sat by the old capital and was moved to Wes Bolin park. The question was, is this advancing religion? There were many monuments in the park. Part of the argument became as you saw from the picture at the front of the show, the first commandment is larger than the others, and it says, I am the Lord thy God. The dissent said, it sure sounds like a directive you're going to worship this God and no one else. The court said well there is a historical tie to the Ten Commandments as part of the history of this country and since it's in a park with many other monuments.

>> Cary Pfeffer:
Part was the physical location.

>> Howard Fischer: Therefore outside in a park we're going to let it stay. How you discern what's the future of the Ten Commandments in different places? What about halfway across the street in front of the Senate? Who knows.

>> Paul Giblin:
It's the Texas state capitol where that monument is and there are several and one is a monument to fallen confederate soldiers. Should that say that Texas supports the Confederacy and the principles of the Confederacy? I think not. I think --

>> Howard Fischer:
Here's one of the problems, and I'm waiting for somebody to do this, let's say some group wants to put up a monument to atheism. The moment someone turns down that monument to atheism because that doesn't reflect public views, now we have the case going back to the Supreme Court.

>> Mark Flatten:
But what the court did in these two decisions is basically left things kind of as they are, I think. There's a big fight, I think, going on now in San Diego over, across, up on one of the mountains. What they said is there is a reasonable point to draw the line. I mean, most of the cities in the southwest are named after Catholic missionaries. Does that mean we have to change the name of San Diego and Los Angeles and San Francisco and things like that? What they essentially said, if you look, for instance, at their own ten commandments, it's given in the context of great moments in law, kind of the highlights of the law kind of thing with the --

>> Howard Fischer:
But that becomes a problem, how do you discern intent? Here they tried to read the tealeaves and we talked about do doing that and they say the Kentucky wanted to force the issue and had them put it there --

>> Paul Giblin:
That one is different. The judge there put it in a plaque -- or put it in a frame in his courthouse, and when people -- I speak to people all time on the phone.

>> Howard Fischer:
You speak to people?

>> Paul Giblin:
People who read the newspaper. The question I always ask them, they support that idea. That's great. If the Koran was framed on the courthouse wall, what would you think? "Oh, no, no we can't have that. That's horrible." I said, how does someone who believes in the Koran feel when he is in the courtroom looking at the Ten Commandments.

>> Howard Fischer:
Now we're back to the original location of the Ten Commandments in Arizona was next to the state capitol. If you came out to the state capitol and saw a monument to the Koran, same thing. So, again, it's context in trying to discern the intent, and I don't think the court did a lot -- you split the baby, you know, you keep everyone a little happy.

>> Cary Pfeffer:
One other quick Supreme Court mention before we move on and that is the court weighed in on jail camps. Any thoughts, questions, comments --

>> Howard Fischer:
There was no big surprise. You remember Sheriff Joe after he took a lot of you know what over the Norberg case and whether his jailers were killing people said, I want to prove we're not doing anything wrong and set up web cams. Had a private company fund them. They didn't stay on long because the company went belly-up. Some inmates filed suit. They sought an injunction, got an injunction. The sheriff kept fighting in the function and this week the U.S. Supreme Court said, no, we're going to live the injunction in place. This is not -- technically not the final word. It still allows the trial on the merits of whether you can put web cams in place. In fact, on his web site you can see a picture of everybody that's been booked. But the court upheld this seems to be particularly designed to embarrass people for no other reason.

>> Mark Flatten:
But the Sheriff's argument is what is different about showing someone being booked on video versus releasing a photo of their booking photo? You're still releasing the image of this individual. He is not going to be real happy. As we know from Glen Campbell's photograph not going to look really good.

>> Howard Fischer:
That's an interesting question. I will give you an even better one. The TV stations all the time request sometimes videos of what's gone on in the jail. So what if they're putting it out live on the web for everyone versus giving it to Channel 10 so they can show it on the evening news? That's going to be a close call.

>> Cary Pfeffer:
All right. We have other things, and probably should get to those. Arizona's second worst wildfire of all time, the Cave Creek Complex fire continues to burn. It's almost 200,000 acres at this point. Paul, this is something that people are going to have to worry about this weekend.

>> Paul Giblin:
Fact, it's more than 200,000 acres now. It's grown today and yesterday as well. Today was a real critical point in the fire. A lot of the concern after it was burning the Carefree area and Tonto Hlls, it was headed up north towards Pine and Strawberry and that seemed to be the area getting a lot of attention which only recently it had started creeping to the left. Fire crews -- to the west. The fire was creeping to the west, getting toward Black Canyon City and today there were -- they were doing some burnouts operations. The idea was to build a fire line, an area that can't burn, and then they were going to drop fire bombs about the size of ping-pong balls from helicopters along the inside of the fire line to create a new fire that burn toward the existing fire and when they burn together, then it would stop because there would be nothing left to burn. That was a pretty tricky operation. When I left the newsroom earlier today they weren't sure they would do it yet because it had to do with the wind conditions.

>> Cary Pfeffer:
But obviously something people are going to be watching throughout the weekend. Speaking of fire, the City of Scottsdale is going through a transition from Rural/Metro to their own operation.

>> Paul Giblin:
Right. It's the last City of its size in the state and maybe in the nation to get its own fire department. That was a long fight. Rural/Metro grew up in Scottsdale and provided private fire service. Quite frankly the firefighters themselves wanted a new fire department because they thought they were going to get rich with Rural/Metro stock. That didn't happen. They wanted pensions, so they put up a fight and put up friction. Years later Rural/Metro says they pulled out for business reasons. But the end result is Rural/Metro is out and City of Scottsdale has its own fire department now.

>> Cary Pfeffer:
For those of you who spend time down at the legislature, what -- how are we looking budget-wise, officially at the end of the year, beginning of a new year.

>> Howard Fischer:
People make more money, therefore they make higher tax payment -- we're just sort of rolling in dough. We're probably going to end the fiscal year maybe close to $200 million above the estimates. That's not a lot of money in an $8 billion budget but it's a good cushion. The question, of course, that's going to come up is what do we do with it? There are some people, including the governor, who would like to spend some of that on what she believes is investing in our future. That's the catchword for this. Some of that is going to mean more kindergartens, more early-childhood development, probably money on the Flores Case, which has to do with the English language learners, there are lot of law makers who say we ought to put it in the bank. Because the nature of our economy is cyclical, we've seen it go up several times. That's going to be the next big fight. I suppose we rather to be in the position of fighting on the up side rather than weave nothing to spend.

>> Mark Flatten:
There is no such thing as leftover money to government. Government will always find a way to spend it. And it's usually an investment in our future.

>> Cary Pfeffer:
Watch that for announcement soon. Thank you very much to all of you. Mark Flatten, Paul, Howie, always great to see you. Thanks for being here. If you would like to see a transcript of tonight's program and I think maybe a few of you will, visit our web site at w-w-w-.a-z-p-b-s-.o-r-g when you get there, click on the word "Horizon" and that will lead you to transcripts, links and information on upcoming shows.

>>> Cary Pfeffer:
Monday "Horizon" takes a break for the special 4th of July programming. Tuesday we'll talk more about Sandra Day O'Connor's retirement with ASU law professor Paul Bender and Cathy O'Grady. They will also talk about decisions made by the court in this past session. Thursday Governor Janet Napolitano will make her monthly appearance here on "Horizon." We thank you very much for watching. I'm Cary Pfeffer. Hope you have a great 4th.
In this segment:
Howard Fischer:of "Capitol Media Services";
SPOTLIGHT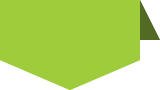 STAY in touch
with
azpbs.
org
!
Subscribe to Arizona PBS Newsletters: