President Bush has selected a Supreme Court Justice nominee, John Roberts. ASU law professor Paul Bender will discuss Roberts' selection, and how he might impact the court's decisions.
Transcript:
>> Michael Grant:
Tonight on "Horizon," President Bush makes his selection for a Supreme Court nominee. ASU law professor Paul Bender will discuss John Roberts and his impact on the court if he is confirmed by the senate.

>> Michael Grant:
Plus, we wrap up our four-part series on the housing market with a closer look at the so-called "housing bubble." More on those topics, next, on "Horizon." Announcer: "Horizon" is made possible by the friends of channel 8, members who provide financial support to this Arizona PBS station. Thank you.

>> Michael Grant:
Good evening and welcome to "Horizon." I'm Michael Grant. The so-called "Wilson four" avoided deportation to Mexico today. U.S. immigration judge John Richardson threw out the case against the four students who were brought here illegally as toddlers, saying that they were singled out by border officials when they tried to visit Niagara Falls in Canada. The four were on a school trip in June 2002 to compete in a solar-powered boats competition near Buffalo, New York, when they drew the attention of immigration officials after a teacher asked if they would be allowed back into the country with just their student IDs. One immigration official told the students, "Maybe in Arizona you don't stand out, but here in Buffalo, you do." Another immigration official told the Wilson school principal "Look, don't send your illegals to New York." Immigration officials are expected to appeal the ruling.

>> Michael Grant:
Two America West pilots who operated a jet drunk were sentenced today. 47-year-old Thomas Cloyd of Peoria was sentenced to five years in prison by Miami-Dade circuit court David Young. 44-year-old Christopher Hughes of Leander, Texas, was sent to prison for 2-1/2 years, plus he was given a year of probation. Both registered blood alcohol levels above a .8 before takeoff of a flight in Miami.

>> Michael Grant:
Senate Democrats are signaling they won't fight the nomination of John Roberts to the U.S. Supreme Court, even though it appears his selection will tilt the court to the right. At one point, Roberts was principal deputy solicitor general of the United States, and he was replaced in that job by none other than Arizona State University and frequent "Horizon" guest, Paul Bender. Bender joins us tonight to discuss Roberts and his possible impact on court decisions. Did you guys wave to each other?

>> Paul Bender:
Does that mean I get to replace him on the Supreme Court also?

>> Michael Grant:
We talked about that earlier in the month.

>> Paul Bender:
He had been nominated to be a Court of Appeals judge by the first President Bush, but the Democrats controlled the senate then and they didn't move, they don't move nominations in the last year or so. So he did not get the judgeship and he left the office and went into private practice where he was until he was appointed to the Court of Appeals by the second President Bush.

>> Michael Grant:
Describe the functions of that job. That's an easy question.

>> Paul Bender:
The deputy -- the solicitor general's office represents the United States in the Supreme Court and also supervises all government appellate litigation. And the principal deputy is the principal deputy. There are four deputies and he is the principal one, and he usually does -- I did and so did John, I think, the civil rights stuff, the constitutional stuff and the civil division. He would have been involved in some of the most contentious cases. What you do is you get draft briefs from the division of the Justice Department that's involved in the case, or the agency that is, you assign it to an assistant in the office. There are about 20 in office. The assistant revises it, sends you the thing, you revise it and send it to the solicitor general, and then you make recommendations to the solicitor general. For example, the United States comes into a lot of cases, about a third of the cases, even more, where it's not a party, as an amices, and the deputies have a big role in making recommendations to the solicitor general. For example, in the abortion case that John Roberts was on a brief that suggested overruling row v. Wade, the United States was Panama meek cuss in that case. Somebody would have written a memo which John would have reviewed recommending that they take that position.

>> Michael Grant:
Is it those, because obviously, one of the quotes, that he was offering has been quoted and it's been in that area, we -- meaning the administration" continue to feel that Roe v. Wade was incorrectly decided, but there he can and said I was arguing as an advocate. In the role, though, that you just outlined, there, is it possible that he would actually be making recommendations on more expressions of personal belief?

>> Paul Bender:
I think those are really the only kind of record that he would have that the Democrats could try to attack; because what he did in the advocacy role is he's representing the government. The government sometimes takes positions you don't agree with, but unless you think they are really immoral, you -- that's your job. But where he makes a recommendation, you know, I think we ought to ask for row v. Wade to be overruled, if he were to say that, that's something that people who want to oppose him could have some ammunition, otherwise, his record is as clean as could be.

>> Michael Grant: Larry tribe made the comment that he philosophically was not very comfortable with him, but you certainly cannot challenge the credentials.

>> Paul Bender:
No, he was very smart. He finished way at the top of his class at Harvard law school. He clerked for Larry friendly. That's not an easy clerkship to get, probably harder than a Supreme Court clerkship. He clerked for justice Rehnquist. He was deputy solicitor general. There is nothing that says more about your qualities than being in that job, I know, because --

>> Michael Grant:
You say that with all modesty.

>> Paul Bender:
I'm kidding, but in fact it shows people thought very well of him. People in the office -- when I came into the office, the lawyers there had all worked with him for the preceding years and everyone thought he was an excellent lawyer. Everyone thought he was not only a nice person, but a really good, effective lawyer. So there's no question that he is an excellent lawyer. I've seen him argue and he is a terrific oral advocate.

>> Michael Grant: 39 cases, that's a lot of trips before the court. You've done what, mid-20s?

>> Paul Bender: In four years in the SG's office, you get to argue 20 cases or so, and he was in private practice, in Supreme Court practice at Hogan & Hartson for 10 years. He has a lot of experience doing that, but he doesn't have many opinions on the D.C. circuit. That's one of the reasons President Bush went to him is there is very little to challenge there.

>> Michael Grant:
I will give you a hypothetical here, but I think based on what we know now it may be a realistic hypothetical. Let's assume the United States senate votes in September to confirm his nomination to the U.S. Supreme Court. He replaces Sandra Day O'Connor. Much, of course, has been made of the fact that she was a swing vote on a number of key decisions, a number of key 5-4 decisions. Have you had a chance to give, you know, much thought to all right, I drop in John Roberts for Sandra Day O'Connor and look at those cases and what kind of impacts that would be?

>> Paul Bender:
Yeah, in fact, that was the first thing I did when I heard that Justice O'Connor was retiring, because I was sure she would be replaced by somebody who would be more like the justices to her right, Rehnquist and Scalia and Thomas and sometimes Kennedy. You can look at 59-4 decisions where she was in the majority, where the majority with the liberal half of the court, for example, the case of approving of Michigan law school's Affirmative Action program, was a case where she was in the majority and was a 5-4 case. That vote would come out differently if John Roberts had been voting in that case, instead of Justice O'Connor. The case in which the court held it was unconstitutional to have a clergy person do a prayer at a high school graduation was a 5-4 case where she was in the majority. The case -- and that would change, I think. The case the Court recently held that the male coach of a girls' basketball team had standing to complain about the fact that the girls basketball team was being discriminated against, that was a 5-4 case, O'Connor wrote the opinion there. I think that would come out differently. So it's those cases that I think in the immediate future, those cases will come out differently. I think John Roberts's votes on the court will probably be very close to justice Rehnquist votes on the court. I think their approach, their philosophy is very similar, not because he was Rehnquist's law clerk, but because that's what he believes. And, so, yeah, the Court is definitely going to distinctly move to the right. Most people talk about "Roe v. Wade." This will not get it overruled. There are only three votes to overrule it on the court now and he would make the fourth, but it's a step in that direction. If somebody else were appointed who wanted to overrule row v. Wade and Roberts also did, then that decision might be overruled, but that's not going to happen in the near future.

>> Michael Grant:
You know, Paul, obviously, you are a very good student of the Court and what, for the past 15 or 20 years we have been talking about the court together, however, there has been a lot of people, though, appointed to the Supreme Court that people confidently said "and you might even put Sandra Day O'Connor in the same category" people confidently said, listen, this person is going to do this when they get to the court or that when they get to court and it turns out it wasn't that way.

>> Paul Bender:
Well, sometimes, as with Justice Souter, it was simply not understanding the person they were appointing. Justice Souter hasn't changed much since he was on the court, but he is a very independent-minded person who doesn't stick with political or other philosophy. He is a straight-out, good judge. There are people who have changed, Justus black man, for example clearly changed. Justice Brennan evolved into a much more liberal judge while he was on the court and so did Justice O'Connor to some extent. The judges who do that tend to be judges who don't have a firm philosophical approach or firm juris prudential approach before they arrive, and so they are open to change, and they are open to considering individual facts. Justice O'Connor decided cases basically the way she thought a good government would decide them. But if you come --

>> Michael Grant:
You can see a lot of her legislative background.

>> Paul Bender:
Oh, absolutely.

>> Michael Grant:
In her judicial philosophy.

>> Paul Bender:
I don't think you can find a decision where she voted for something that she liked being unconstitutional, voted for something she really didn't like being constitutional. She was very much guided by her values, and her values are very mainstream American values. When someone comes to the court with a developed judicial philosophy, and I think John Roberts does that, it's much less likely that they are going to change. Justice Scalia is not going to change.

>> Michael Grant:
How do you know that?

>> Paul Bender:
He comes with -- just as briar is not going to change. He has a philosophy like that. I think it's much less likely that he will change, although it's always possible.

>> Michael Grant:
Does a conservative judicial philosophy sometimes hamstring you from the standpoint that conservatives, at least some conservatives, tend to put a great deal of faith in -- and will be less inclined to flip long-standing precedent?

>> Paul Bender:
They have been willing to vote to overrule things like Miranda, for example. The question is will he be of the same mind or will he say I don't agree with them, I would have decided them differently, but they are the law now, and I think we have to stick with that, that is a big unknown. You can't tell from his record what he would do there. But clearly, he is a very conservative judge, and clearly the Court is going to move trite because of this.

>> Michael Grant:
All right. Well, we'll continue to monitor and see what happens. ASU law professor Paul Bender, always a pleasure, thank you.

>> Michael Grant:
Tonight we finish our four-part series on the valley's home market. We'll look more closely at "the housing bubble," but first, Mike Sauceda tells us how one local realtor is coping with a sizzling hot housing market.

>> Mike Sauceda:
For 28 years, Craig Sanford has sold real estate in the valley.

>> Craig Sanford:
I've been through good times right now, Ben been through bad times in the early '80s.

>> Mike Sauceda:
Not since the late 1970s have prices increased so rapidly in such a short span of time with housing prices going up 43% in one year.

>> Craig Sanford:
The 43% price increase goes back a couple of things, one, there is the demand. There are a lot of people moving here. And two, we've had good values for a lot of years, and people found us, basically. And they can buy a property, couple that with the demand and now you have some profit for the profit-takers.

>> Mike Sauceda:
Not only have prices shot up, the value of homes being sold is incredible.

>> Craig Sanford: It's been more frantic. It's been harder to find properties for your buyers. That's what's frustrating. On the seller side, it's easier, because you have more control over the product, over the client.

>> Mike Sauceda:
The frantic pace of business has not only made houses harder to find but is cutting into profits for Realtors. There are over 72,000 licensed real estate agents in Arizona, up 22,000 from just three years ago. The U.S. median income of a new agent dropped $3,000 from 2002 to 2005.

>> Craig Sanford:
It's like all businesses. Your costs go up. Advertising is more expensive, printing is more expensive, everything is more expensive, and office space is. Rents have gone up as well. So net cost of doing business has gone up. If you look at the true dollar that one should make on a sale based on a negotiable commission that has seen steady attack. That has resulted in a decline in what most people assume you get paid.

>> Mike Sauceda:
It's hard to say whether it's a sign that the market is slowing down, but Sanford says the number of homes listed for sale has increased recently. More homes listed can indicate a slowdown because that means they are staying on the market longer.

>> Craig Sanford:
I've been trying to analyze that on my own personal basis. I'm not sure if the market is slowing down or if that's summer activity increase. It's going to be interesting to see what happens when people get back into the school mode and that summer house-hunting activity starts to potentially be over.

>> Mike Sauceda:
So what would be Sanford's ideal market as a real estate agent?

>> Craig Sanford:
If I had my magic little wish, I'd like to see the real estate market continue on at least a steady pace, not the huge positive swings, not the huge negative swings, just a steady supply of inventory, reasonable cost of money, so people can truly afford to have a good home around them.

>> Michael Grant
: Earlier, I spoke with R.L. Brown, a housing analyst who publishes a housing market newsletter in the Valley, about the housing bubble. Here is that interview.

>> Michael Grant:
R.L. I'm not sure that I know what the term "housing bubble" means in this context. What do you think it means?

>> R.L. Brown:
Well, I think that's a question that we're all seeking an answer for, and I know there's great disagreement, really, honest intellectual disagreement in the housing industry as to what it means, but I suspect that since we all have a frame of reference that we look back into to try to understand things, and the only bubble that most of us have experienced, at least recently is what we refer to as the dot-com bubble.

>> Michael Grant:
I agree with you. That's the way the term is being used in the popular press, and I think certainly it could be applicable in many markets. I guess the question would be, would it be applicable in this market? In other words, would there actually be a burst in your average price of home if it happened tomorrow, moved from $250 to $200 or if the bubble burst as the term is being used in the popular press, would you move back from 15-20% annual appreciation to perhaps more normal levels of 3-5%? Which do you think will --

>> R.L. Brown:
I think the latter would be the case. I think we would see a change in the rate of appreciation of housing, and that could be a significant change, because right now, we're seeing extraordinarily strong or high rates of appreciation, both resale and new housing in this marketplace and actually throughout the country, and I think what we'll see as the market cools down -- and it will cool down -- we will see a slowdown in the rate of price increases. I don't think we'll see deflation, like the dot-com example.

>> Michael Grant:
One example that comes to my mind is I think we did have a deflationary period in the late 1980s, primarily as a result of the collapse of the savings and loan industry, and poured a lot of inventory on the market all at once.

>> R.L. Brown:
I'm not sure if we actually look back at the numbers we would be able to say that across the board in the marketplace the housing marketplace, we saw deflation. We saw no inflation, and in certain categories of housing, like condominiums, for example, we did see DEFLATION, but overall, I'm not sure that we did. What we saw there was a dramatic increase in the supply of housing, because the RTC chose to lay all of its inventory out on the marketplace at once.

>> Michael Grant:
Also, the supply of raw land, and awful lot of land was moved out in bulk quantities.

>> R.L. Brown:
Yes, and that happened because the lenders foreclosed -- actually, the RTC foreclosed on the land and dumped it on the market, too. We did see substantial price DEFLATION in raw land in that period, in that period. Those, I think, were really unusual and almost special circumstances, and I think today's marketplace, market environment overall might not lend itself to that kind of a perspective, quite frankly.

>> Michael Grant:
All right. You've got heavy demand. You've got low supply. I'm going back to my basic economics here. That sounds to me like, okay, that's driving prices up. I guess what I'm struggling with, though, is we've had rapidly increasing population here in the valley for a long time. We've had generally builders coming to the valley and building a lot of product for a long time. I'm wondering what has been, you know, unique about both of supply and the demand phenomena in late 2004-2005 that has created this kind of price surge activity?

>> R.L. Brown:
Well, I think the reality is, and we won't know for months and maybe even a couple of years, but I think our population increase is much greater than norm, and much greater than probably any of us who tend to look at those kind of numbers are able to put a finger on right now.

>> Michael Grant:
You were mentioning a statistics on the Department of Transportation from California to Arizona driver's licenses?

>> R.L. Brown:
Yes, I think it was this morning's paper, "The Arizona Republic" quoted ADOT as saying last month 10,800 Californians changed their driver's license, just in that one month, from California to Arizona. That's a phenomenal number of people.

>> Michael Grant
: The more usual number being in the maybe 7,000 area?

>> R.L. Brown:
I recall some stats from last year where ADOT said an average of about 7,000 or 7700 a month transferred their licenses, and of course, that was in a high population gain period last year also.

>> Michael Grant: Okay, well, that could account for the demand element. I suppose on the supply side, we have a lot of builders coming over here and building activity at the extremes of the valley. I keep -- the other day I thought I was in Flagstaff. It turns out I was only in Anthem.

>> R.L. Brown: That's right.

>> Michael Grant: So what is the supply phenomena weak?

>> R.L. Brown: It's not weak, but I think the industry, the housing industry is producing houses at its maximum capacity. There isn't a builder in town or in the country that would opt for a 7-month backlog or 7-month production cycle. And we did some numbers last month, and our average time from permit to closing in this marketplace today for a new home is 210 days. Typically and in a normal marketplace, you consider about 90 days to be the optimal time.

>> Michael Grant: You've been doing housing reports on the valley, what? For about 18 years or so?

>> R.L. Brown:
Longer than that even.

>> Michael Grant:
You've got one out that's 2005-2009. I want to probe the crystal ball here. First off, the bubble, however you define it, although I think you've defined it as not a collapse but simply a return to perhaps more traditional inclines. When does it burst or slow down as the case may be?

>> R.L. Brown:
Based upon our analysis, we don't really see a slowdown in the 5-year forecast period. We expect that this year, 2005, will actually see an increase over last year's all-time record. We expect it to hold about that pace through the 2009 forecast period.

>> Michael Grant:
These are price -- in other words, you expect --

>> R.L. Brown:
-not the price levels, the velocity.

>> Michael Grant:
Okay.

>> R.L. Brown:
The velocity of the new home market.

>> Michael Grant:
Okay.

>> R.L. Brown:
Also for the retail marketplace about the same. As far as prices are concerned, I think we begin to see some change downward in the rate of inflation in new home prices, sometime this fall, perhaps this winter, even though the numbers that we have for -- that were just producing for last month don't show any indication of any change downward. In fact, the builders raise their prices on average of $12,000 a floorplan last month.

>> Michael Grant:
Obviously, major things that can impact that one way or the other, one would be consumer confidence levels, if something bad happened.

>> R.L. Brown:
Absolutely. I'm a firm believer that as consumers we are fragile animals, and that as long as we have confidence that the sun will come up tomorrow and our job will be there and everything is normal, as it affects our world, then we will go forward with our plans. We'll take the risks. We'll make the move up. The moment we don't have that confidence, then we'll see a sea change in the housing market.

>> Michael Grant:
Interest rates? The feds kicked in what about 7 straight cycles? Now they are --

>> R.L. Brown:
-actually, the -- that's the federal funds rate, of course, and that hasn't impacted mortgage rates at all. In fact mortgage rates are hovering in the 5-3/4 range, and we expect them to continue, really, at about that range. So mortgage rates have not played a role, have not played a negative role. They certainly have played a positive role throughout this whole housing cycle.

>> Michael Grant:
Right.

>> R.L. Brown:
And that role, of course, is allowing more affordability for a given priced house.

>> Michael Grant:
Okay. R.L. Brown, thank you for joining us. We appreciate the information.

>> Michael Grant:
If you'd like more information about "Horizon," go to our web site at www.azpbs.org. Once you get to our home page, click on the word "Horizon" to see transcripts or information about upcoming shows.

>> Larry Lemmons:
A judge throws out the case against the four young people who faced deportation over a visit to Canada three years ago. They were brought to the country illegally when they were toddlers, and President Bush selects John Roberts to replace Arizonan Sandra Day O'Connor on the U.S. Supreme Court. Join us for the Journalists' Roundtable, Friday at 7:00 on "Horizon."

>> Michael Grant:
Those stories and probably even more tomorrow on Friday's edition of "Horizon." Please join us for the reporters' roundtable. Thank you very much for joining us this evening. I'm Michael Grant. Have a great one. Good night.
In this segment:
Paul Bender:Arizona State University law professor;R.L. Brown:housing analyst;
SPOTLIGHT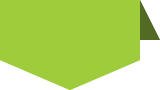 STAY in touch
with
azpbs.
org
!
Subscribe to Arizona PBS Newsletters: