Children and parents around the world celebrate International Walk to School Day on October 5th. The purpose of the day is to bring visibility to walking and biking conditions and inspire positive health and safety by walking to school. Tempe Mayor Hugh Hallman joins Michael Grant to talk about his city's successful Walk to School Day campaign.
Transcript:
>> Michael Grant:
Tonight on "Horizon"... convicted murderer James Hamm seeks admission to the State Bar of Arizona, the importance of creating conditions that allow children to walk to school, a record company that was vital to bringing Native American music to the public, and the talent of great Irish singers and performers. A Celtic woman joins us.

>> Announcer:
"Horizon" is made possible by the Friend of Channel 8, members who provide financial support to this Arizona PBS station. Thank you.

>> Michael Grant:
Good evening and welcome to "Horizon." I'm Michael Grant. Anti-war protestor Cindy Sheehan wants Governor Janet Napolitano to withdraw Arizona National Guard troops from Iraq. Sheehan's son Casey died last year in Iraq. She spent the summer camped outside President Bush's ranch in Crawford, Texas. The so-called "Camp Casey" attracted supporters and opponents from around the country. Now she's traveling to all 50 states asking lawmakers to bring home the troops.

>> Cindy Sheehan:
We had so many people from Arizona come out to "Camp Casey," so many here who couldn't come that set up a "Camp Casey" here in Arizona, who had vigils. I've heard from so many people about the positive response to the vigils that they've been holding for peace since "Camp Casey." They said before they were lucky to get 10 people, now hundreds of people are coming to vigils. I just am so appreciative of the people of Arizona.

>> Michael Grant:
The United States Supreme Court begins a new term today, and today President Bush nominated Harriet Miers to the court. If confirmed by the Senate, Miers would replace retiring Justice Sandra Day O'Connor. Miers is the White House counsel and was the first woman to serve as the president of the State Bar of Texas. She has no judicial experience but is said to share the president's judicial philosophy. Wednesday night on "Horizon," we'll learn more about Miers and the new Chief Justice John Roberts when we look at the important cases facing the U.S. Supreme Court this term. ASU law professors Paul Bender and Cathy O'Grady will be joining us for a Supreme Court preview.

>> Michael Grant:
In the Arizona Supreme Court today, convicted murderer James Hamm asked to be admitted to the State Bar. Hamm and an accomplice killed two men in 1974 during a drug deal. He was sentenced to life in prison. In 1992 Hamm was paroled. He graduated from the ASU College of Law in 1996 and passed the bar examination. In 2004 he filed his character report with the committee on character and fitness. The committee recommended the denial of Hamm's application for admission. Today Hamm spoke to the question of whether past unlawful acts remain in a person's character.

>> James Hamm:
The difficulty that -- at least the difficulty that I face and in my experience dealing with other people, the difficulty that other people who have committed really serious crimes, is that there is a natural resistance to accepting full responsibility. It's easy to say the words, but when you come to the time when you actually have to get into the emotions of what happened, that is a very difficult time, and what happens is that there is a tendency to slip into denial, into withdrawal from that emotional pain, and it requires an unusual effort and a long-term effort to resist that inner... that inner difficulty and to overcome it, and what I have used is the experience of that moment when Willard Morally Junior died right before my eyes, by my own hand.

>> Justice Langford:
Mr. Hamm does there exist any offense so serious such an afront to the law that it justifies withholding admission even in the face of other circumstances, the other factors in rule 36?

>> James Hamm:
Justice Langford, I do not believe so. I believe that the -- that rule 36 of the rules of the Supreme Court that specifically govern the admissions process indicates that it is -- an open question about whether a person's past unlawful conduct, no matter how serious, continues in the person's current character.

>> Justice Langford:
So if a person were to be -- a person dissatisfied with the progress of his case in court were to detonate an explosive device in the courthouse and kill judges and lawyers and witnesses, jurors and innocent by standers, that is something that one day they could redeem themselves of and be admitted to the bar?

>> James Hamm:
I believe that that would be a question for this court. In my opinion there are certain circumstances, not the nature of the crime, but there are certain circumstances that tie the conduct of the crime to the request that the person is making. The easiest example would be a person who is convicted of child molestation who seeks to be a teacher. Your example, I think, falls into that where it is involved with the very practice of law itself, with the legal profession. That conduct, then, perhaps in the opinion of this court might be enough that the person even if he had rehabilitated they would simply be unwilling to grant him admission.

>> Justice Ryan:
Mr. Hamm, assuming there is not a per se rule against certain -- for certain crimes barring admission, and I think that's the correct reading of the rule, as you argue, are prior cases say we look at each admission on an ad hoc basis, looking at the entire record to determine whether you have the current good moral character to be a member of the bar, my question to you is:
the record establishes that while under the supervision of the department of corrections, whether it was while you were in custody, while you were on parole, you did a lot towards rehabilitation. However, you've only recently been discharged, absolute discharged, which occurred, I think, in December 2001. So facing this court is a record of less than four years in which you have had no supervision, in which you've had no threat of going back to prison hanging over your head. Do you think that's sufficient for us to decide that you have the current good moral character to practice law?

>> James Hamm:
Justice Ryan, in this case I believe it is.

>> Michael Grant:
An attorney representing the committee on character and fitness explained the committee's denial of Hamm's application. He said Hamm was not candid explaining previous child support questions as well as the characterization of the murders.

>> Michael Grant:
Who hasn't heard the story... "When I was a kid I had to walk for miles to get to school every day"? Today, many kids and parents wish the walk to school were free of safety concerns and they could enjoy the benefits of walking to school. So kids, parents, educators and community leaders have set aside a special day to focus on walking to school. Joining us to talk about the City of Tempe's walk-to-school program, Tempe Mayor Hugh Hallman. Tempe has been doing this for several years?

>> Hugh Hallman:
Seven years. This is our seventh year participating in the program. It's walk to school day. It's actually a national event. Our goal is to use this program to do several things. First, help the schools teach kids about having healthier lifestyle. I think most of us read about or heard about the fact that American youth are getting increasing heavy and a substantial portion our youth are overweight.

>> Michael Grant:
Well, witness the junk food bill in the past session of the legislature.

>> Hugh Hallman:
Absolutely. So it is to help the schools promote a healthy lifestyle. For the city as well we're working on promoting alternative means of transportation. Believe it or not walking is an alternative means of transportation. For us it means making sure we have hiking trails, walking trails, jogging trails throughout the city that connect up so people can go from their neighborhood to almost any other place in the community without having to go onto and arterial street or face traffic. When I was a kid we had lots of places in Tempe that were easily accessible and the community was just a smaller place to be. I did, like most kids, have to walk to school and it was uphill in both directions. We haven't yet gotten hills all set up --

>> Michael Grant:
You know, one of the things about Arizona is that for several months of the year, at least from a weather standpoint, it's fairly pleasant walk.

>> Hugh Hallman:
And for Tempeans as well you have that snowy season during the winter but other than that it's kind of a nice thing. That is really part of it. We have the perfect community in which to allow kids to walk to school and we have to face up to the fact that society's changed substantially and as a public safety matter our community needs to do a better job making sure that the neighborhoods are safe and that kids can walk to school. So we have our beat officers out during this program. We also, by encouraging parents to walk with their kids, have some additional sets of eyes throughout. We're trying to build up a community fabric that will allow our neighborhoods to be safer places to be. We can't have police on every street corner, obviously, and the way we make our community safer is by making sure that parents are involved in their schools and in their community, that parents can walk to school if they've got the opportunity with their children, and that's what this day is about. We expect about 8,000 people to participate. It's 15 different schools across Tempe. It's both Kyrene elementary schools and middle schools as well as Tempe elementary schools and middle schools. Those two districts are working closely with the city.

>> Michael Grant:
Hugh, what are the primary safety concerns?

>> Hugh Hallman:
I think all of us can read the headlines and understand what most people have in their heart or their gut about their concerns for their children walking to school. But the real statistics are in Tempe, it's a very safe community to be in. We're worried about the ugly stuff, child molesters snatching children off the street. Not only does it rarely happen, but in Tempe we have a very safe community to be walking in. And we need to reacquaint our residents with what a great community they live in.

>> Michael Grant:
Where do traffic concerns factor into this? Again, I mean, I think Tempe tends to be a more pedestrian-friendly city, probably at least in part because of the presence of the university, but how large a concern is that?

>> Hugh Hallman:
Well, in fact, our middle schools and elementary schools in Tempe are all buried within the neighborhoods they serve.

>> Michael Grant:
Right.

>> Hugh Hallman:
So it's a rare instance that a child has to cross an arterial street. Certainly the boundaries change on occasion, but for most kids, a majority of the kids who live in the community, they can walk to their neighborhood elementary school or their neighborhood middle school without having to cross a major arterial street, a Rural Road or McClintock or one of the other -- Guadalupe, Elliott, Warner roads, those kinds of things. That's one of the great things about the layout of our community. Each of those schools, then, is paired with a neighborhood park. So we have places for kids to play within their neighborhood that is coupled with their school grounds. So we've created an environment in which our community members can enjoy themselves and have a very pleasant quality of life and the kids can be part of that community much like when you and I were younger. We're just not taking as good advantage of it as we should and I think that's why this program is here.

>> Michael Grant:
Particular events planned other than just strolling to school?

>> Hugh Hallman:
15 schools that are participating, they will have tree plantings to help kids understand we're concerned about the environment and making our community a quality place to live. There will be snacks served, or breakfast, really, to all kids and their families who walk to school in the morning. I'll be participating as well. I'll actually be dishing out the morning snack. Each school has it own calendar. It depends on the starting time for the school involved. Parents should check with their school if they're not aware of this program yet and see if they're participating. Almost all of the Tempe elementary and Kyrene schools are. They can find out the start time, when they should begin walking to school and their child should arrive to participate in the early morning program.

>> Michael Grant:
I take it obviously there's got to be some individual district components to this but an attempt to sort of coordinate in general the event Tempe city-wide?

>> Hugh Hallman:
Well, The nice thing about schools, they're really locally controlled. Parents and the teachers at the school with the administrators really control the environment and help set the start times and the end times for the school. Across the city, then, we've got schools, some that start at 7:
30, and some that don't start until 8:
15, for example. Each of the schools needs to be involved with their parents and the parents involved with the schools. To the extent again a parent hasn't found out about the program, they should contact their school, give a call to the administrative office, and find out if the school is participating and what time that program is going to be starting.

>> Michael Grant:
Wednesday October 5.

>> Hugh Hallman:
That's correct.

>> Michael Grant:
Tempe Mayor Hugh Hallman, thank you for joining us.

>> Hugh Hallman:
It's always a pleasure.

>> Michael Grant:
In tonight's "Arizona Story," we show how it's still possible for small businesses to make big splashes. Canyon Records started out as a mom-and-pop operation. It offered Native Americans a chance to record their treasured music. Paul Atkinson and Richard Torruellas show us how the Phoenix-based company earned a reputation that's still going strong more than five decades after it began.

>> Paul Atkinson:
R. Carlos Nakai was an unemployed schoolteacher when he recorded some songs on tape. He had to beg the Heard museum to let him sell cassettes during an Indian heart show. R. Carlos Nakai soon got a call from Canyon Records.

>> R. Carlos Nakai:
People were saying this man is calling you and he wants to talk to you about your recording. I said, oh, no. I said, obviously I've infringed on somebody's copyright. But it turned out they wanted to market my recording instead.

>> Paul Atkinson:
That recording was released on the canyon record label in 1984. Since then, Nakai has become Canyon Records' top artist with more than 3 million copies of his music sold. Not bad for an out of work teacher had once pleaded with Indian trading posts to sell his music.

>> R. Carlos Nakai:
I thought, I've been going all over the place to try and find people who would take this on consignment and most of the trading posts over the four corners said it's not traditional, you're a Navajo and UTE and they never played flutes. We don't know if we want it. Now I go back to Gallup and Santa Fe and Albuquerque and Cortez and Durango and they all have my music in their shops.

>> Paul Atkinson:
Canyon Records got its start in 1951, thanks to a Navajo singer named Ed Lee Natay. The Phoenix little theater wanted to use his songs in a play and asked Phoenix film producer Ray Bolle to record the singer.

>> Robert Doyle:
After the recording of Natay, Ray was so struck by the beauty of Natay's singing he thought, why don't we release an album of this music. Ray did not have a record label. He was moved by the artistry of Natay. Later he tracked him down, then released an album at the 1951 Arizona state fair, and that was the beginning of Canyon Records.

>> Richard Haefer:
Ray Bolle after he started producing a few records here in the southwest, other Indian peoples would realize that this was happening because he would go to places where there were intertribal gatherings, powwows and things of that nature, Indian fairs, the Gallup Indian fair. Pretty soon Indian cultures from the northwest, from Canada, the northern plains, the great lakes, people were driving down to Phoenix or seeing him at some kind of a powwow event and saying, "We want to be recorded too, can you record us?"

>> Paul Atkinson:
By the 1970s, Ray Bolle and his wife Mary put away their film camera and began recording Native American music full time. But, not all Native Americans wanted their songs recorded.

>> Robert Doyle:
There were certain tribes that did not want to record. They had justifiable concerns they would lose control of it. Once it's recorded it's out of their control and they didn't want that. The Bolles would always respect that.

>> Paul Atkinson:
Robert Doyle began working at Canyon Records in the early 1980s, while finishing a master's degree at ASU.

>> Robert Doyle:
When I came to work for Ray it was always with the understanding that I would be the next generation at Canyon.

>> Robert Doyle:
Trilling these longer notes, even finishing one a flutter tongue here to -- beginning is okay because it's new but we need a new feel.

>> R Carlos Nakai:
Okay.

>> Robert Doyle:
Give it the Nakai magic.

>> R. Carlos Nakai:
A little more feeling. Okay.

>> Robert Doyle:
Flare -- just flare it.

>> R. Carols Nakai:
Okay. All right.

>> Paul Atkinson:
Doyle took over canyon records when the Bolles retired in 1992. The timing couldn't have been better.

>> Robert Doyle:
'92 was a very critical year for Native American music general. It was right when general interest in Native American themes was developing, fueled by such things as "dances with wolves," and then all the big television specials on Native Americans. People were beginning to turn their attention there.

>> Paul Atkinson:
Doyle made the most of the opportunity by branding the genre of music recorded by Canyon Records.

>> Robert Doyle:
And that required increasing the quality of our graphics and of our recordings because we were no longer competing against other native American-oriented labels or small independents, we were really competing against the majors. So our product has to be equal to or sometimes superior to theirs to survive in the marketplace.

>> Paul Atkinson:
The commitment to quality hasn't gone unnoticed. Canyon Records artists have received numerous Grammy nominations the past few years. The duo of Primeaux and Mike won Canyon Record's first Grammy award in 2002.

>> Robert Boyle:
The critical acclaim is most important in terms of affirming the artists, and the importance of something like the Grammies is not so much that it increases our sales is that it becomes a validation from the greater culture to the Native American culture saying, "you are important in our eyes."

>> Paul Atkinson:
The celebration of canyon records' 50th anniversary is not necessarily about the company, but its impact on Native Americans and their music.

>> Richard Haefer:
But as far as in the '50s and '60s, it was a means of validating, if you would, Indian identity in some ways. Someone is producing our sounds. We can buy our sounds. We can hear them. We're real. We're real and we're interested in this music and other people are interested in the music as well.

>> Paul Atkinson:
The success of Canyon Records extends beyond the number of records sold.

>> R. Carlos Nakai:
I think working with them and finding that the true heart and soul of what they are as a recording company is not just in mass marketing a popular media at the moment but to demonstrate to everyone, especially the indigenous tribes, you know, that you've got to record what remains. You've got to put it down in viable form because the younger people in the future are going to need this information desperately.

>> Paul Atkinson:
In 50 years, Canyon Records has put out more than 500 works of music. Some of the songs new, others centuries old.

>> Robert Boyle:
In a way, we don't own this music. We're only caretakers of it until it goes to some other place. I think that's what keeps us grounded and what is the basis of our longevity and hopefully our longevity with the future.

[ APPLAUSE ]

>> Michael Grant:
For music of definitely a different nature, an Irish nature, you might want to see "Celtic Woman" at the Dodge Theater Wednesday night. If you're a regular viewer of KAET-TV, there's a good chance you have caught the show on Channel 8. We are told it will be repeated in the near future. Joining us now to tell us more about the show, one of five Celtic women, Chloe Agnew. Chloe, welcome to Phoenix.

>> Chloe Agnew:
Thank you, Michael. It's great to be here.

>> Michael Grant:
What do you think it is that is so engaged people with Irish music.

>> Chloe Agnew:
I think because it's so different to other music in the world. I think it just offers them -- it offers so many different sides, a spiritual side and it's easy to listen to as well. It's so different to the music if people open up to it. It's great.

>> Michael Grant:
How did Celtic Women come about?

>> Chloe Agnew:
We're five soloists in our own professions and four singers and one fiddle player, and we came together to produce this Irish show, and we came together last September, and it's all taken off since then.

>> Michael Grant:
You were telling -- your travel schedule is just absolutely grueling.

>> Chloe Agnew:
It's a bit much. Once you get into it -- into a set, it all rolls from there.

>> Michael Grant:
Five shows a week and you're pretty much traveling in between shows?

>> Chloe Agnew:
Traveling every night after the shows, yeah. It's hard work, but it's great fun.

>> Michael Grant:
You have just terrific musical background. You've been performing for a number of --

>> Chloe Agnew:
I know, since I was very small. Both my parents are in the music business back home in Ireland. So I was always brought up around music, and it comes naturally to me, but I really enjoy it.

>> Michael Grant:
Now, you know several instruments?

>> Chloe Agnew:
I do. The guitar and the piano and the recorder.

>> Michael Grant:
Is "Celtic Woman" the kind of thing that's starts -- does it move linearly? Do you start in Florida and move across the southern United States or how --

>> Chloe Agnew:
We're all over the place. I mean, we were doing the east and west coast -- we generally move but it's just great to get to see so many different places and it's such a fantastic opportunity for me. I'm only 16 and getting to meet so many different people and get to see so many different places. It's fantastic.

>> Michael Grant:
You recorded your first song at 11.

>> Chloe Agnew:
Yes, at 11. I recorded a single. It was for the children of Afghanistan. It was after the time of 9/11 and did a charity single for UNICEF and I raised over 20,000 Euro at the time for the children of Afghanistan which was fantastic. Then Sharon Brown took me on and I recorded my first album at 12. Pretty cool.

>> Michael Grant:
You obviously enjoy it a lot but given the schedule and those kinds of things -- you said that you get -- that's correct. You get kind of into the roll of things and keep going but you have to get tired.

>> Chloe Agnew:
It kind of hits you at one stage and you're like, ooh, take a break, but it's fantastic but I get on with everyone so well, the five girls, we're like that, they're like sisters to me. We get on so well, and the rest of the cast and the crew, everyone. It's great fun and I really enjoy it.

>> Michael Grant:
Give me an idea of the audience. I know it seems to just cross a lot of generational boundaries and a lot of socioethnic boundaries --

>> Chloe Agnew:
It does. We've been lucky in that way. It's fantastic. We've seen so many young children, and all the way up. It's great. It's a family show, I mean, because I think it -- there's so many different styles of music, Irish and then classical, some contemporary. It offers a lot of variety. Which is great.

>> Michael Grant:
I suppose you're playing in a lot of different venues? Dodge Theater, of course, is a very nice venue but I would imagine --

>> Chloe Agnew:
It's very big. It's great. But we get to see some outdoor venues as well as indoor venues which is lovely, really enjoyable.

>> Michael Grant:
Any particular preference, the more intimate setting over the larger theater, vice versa?

>> Chloe Agnew:
It's hard to tell. When people kind of put you on the spot and say sing for us it's nerve racking, where as I stand in front of loads of people and I -- it doesn't bother me. I just enjoy it. That's the main thing.

>> Michael Grant:
Just kind of into the challenge and into the experience and it's terrific.

>> Chloe Agnew:
Yeah.

>> Michael Grant:
Well, Chloe Agnew, welcome to Arizona and I'm sure it's going to be a terrific show. It's Wednesday night at the Dodge Theater.

>> Chloe Agnew:
At the Dodge theater.

>> Michael Grant:
Thanks for being here that were.

>> Chloe Agnew:
Thanks very much. Cheers, Michael.

>> Merry Lucero:
Join "Horizon" for a conversation with Seymour Hirsch plus unique chairs that make statements about domestic violence will be auctioned for domestic violence survivors. Those stories Tuesday on "Horizon."

>> Michael Grant:
Wednesday we'll look at some of the cases facing the United States Supreme Court this term. Thursday, the Governor will join us for her regular monthly discussion of state issues. And Friday, join us for the Journalists Roundtable. Thank you very much for joining us on a Monday evening. I'm Michael Grant. Have a great one! Good night.
In this segment:
Tempe Mayor Hugh Hallman:;Chloe Agnew:;
SPOTLIGHT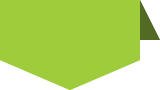 STAY in touch
with
azpbs.
org
!
Subscribe to Arizona PBS Newsletters: