Arizona Falls began as a cool escape from the heat in Phoenix, and eventually came to be used in some very different ways.
Transcript:
>> Michael Grant:
Tonight on "Horizon" - The new human services campus in downtown Phoenix, the step of tackling the problem of homelessness. Also, a cool escape from the Phoenix heat and much more. The history of Arizona falls on tonight's Arizona's story.

>> Announcer:
Horizon is made possible by the friends of channel 8, members who provide financial support to this Arizona PBS station. Thank you.

>> Michael Grant:
Good evening and welcome to "Horizon." I'm Michael Grant. President Bush is visiting the valley tonight. He is speaking at the Biltmore at a fundraiser for Senator Jon Kyl. Kyl, of course, being challenged for his senate seat next year by Democrat Jim Pederson. Earlier this afternoon the President was in Tucson speaking about, illegal immigration with US customs and border protection agents. He says he is in favor of a temporary work program but not amnesty.

>> President Bush:
The people in this debate must recognize that we will not be able to effectively enforce our immigration laws until we create a temporary worker program. The program that I propose would not create an automatic pass to citizenship. It wouldn't provide for amnesty. I oppose amnesty. Rewarding those who have broken the law would encourage others to break the law and keep pressure on our border. [applause] A temporary worker program, by contrast, would decrease pressure on the border. I support the number of -- increasing the number of annual green cards that can lead to citizenship. But, for the sake of justice and for the sake of border security I'm not going to sign an immigration bill that includes amnesty.

>> Michael Grant:
The President is due to leave the state tomorrow and head for El Paso.

>> Michael Grant:
The brand new human services campus in downtown Phoenix opened its doors three weeks ago. It cost $24 million. It encompasses about 10 acres at 11th avenue and Jackson Street. It is a one-stop approach, in the effort to help the homeless. Producer Larry Lemmons tours the campus.

>> Larry Lemmons:
The new human services campus in downtown phoenix is a central place for those in need may receive help to get back into the mainstream. Although it's primarily a service for the homeless, anyone in need may benefit.

>> Mark Holleran:
So people of need can come here, and you don't have to be homeless to access the services. The initial members of the limited liability company that we formed were central Arizona shelter services. The society of, of the St. Vincent de Paul, and with those partners, we went out and, and were able to bring in other agencies to work with us. Maricopa County has been a very good partner of ours, including health care for the homeless, which provides clinical services for homeless individuals.

>> Larry Lemmons:
In fact, the Maricopa county medical services is run by the American family physician of the year, Dr. Odell Sullivan. Dental services are also offered by the campus. Dentist Chris Volcheck had two chairs before the move, and now he has eight. Employment services are also offered by the center. The new facility is a step up from the location previously being used.

>> Mark Holleran:
This project provides new facilities for, for agencies that were delivering services in very distressed properties, and in properties that were never intended, for the purpose for which they were being used. So, now we have the facilities that are specifically designed, they are more efficient. There's a cost-benefit analysis there that we did, and so this will now act as being more encouraging for people to come off the streets to make that decision to come in and make the change in their lives.

>> Larry Lemmons:
The central Arizona shelter services, or cast, provides shelter for men and women in three stages. The men have about 300 beds. The women, 100. The first stage consists of a basic group room. Cots may be put on the floor if needed. The second stage is a shared cubical. The third stage is more private. These are temporary shelters designed to move the homeless into more stable environments.

>> Mark Holleran:
For families that present themselves, we do have areas that we can keep them temporarily overnight, but the next, the next day, the campus really moves forward in trying to place them in other more appropriate areas.

>> Larry Lemmons:
What sets the campus apart from other services is the day resource center.

>> Mike McQuaid:
The day resource center is very innovative and new in the care for the homeless in that in one location we have a whole variety of services offered. When the client comes into the day resource center, he's greeted at the reception desk and asked how we can help, and really, that's one of the main differences in other approaches that, that the, the client and our guests tell us what they need rather than, than an institution or, or a service provider telling them what they should have. We just try to engage people in that fashion, and then we have all types of services, everything from, from getting identification cards to, to job training and job placement to mental health assessment, substance abuse, and, and classes and, and all sorts of, of things that help that individual, whatever their needs might be.

>> Larry Lemmons:
Phoenix councilman, Greg Stanton, recently posed as homeless for 24 hours to catch a glimpse of what the homeless experience.

>> Greg Stanton:
Well, this facility is, is incredibly important for a lot of different reasons. Number one, it's a unique facility in the entire country in terms of how it brings services and the beds together so that homeless folks have their best chance, in my opinion, of getting back to where they want to be, which is productive members of society, jobs, and etc. This facility provides the best opportunity for that to occur.

>> Larry Lemmons:
The centralization of services is a practical way to facilitate needs.

>> Mike McQuaid:
The homeless don't have any real transportation ability, so here they can come to one stop and kind of assess all their needs in one location, and we do referrals from here for housing, for all sorts of benefits. We have DES here and social security here -- just all the types of things that they would have to be moving around from location to location throughout the city, they can find here in one spot.

>> Larry Lemmons:
Those involved with the service have ambitious goals. Efforts such as the human services campus is just one step, they say, towards not only helping the homeless, but ultimately, ending homelessness.

>> Greg Stanton:
I chair the continuum of care, and there's a lot of representatives of social agencies that are on this campus that are part of it. The continuum of care does a couple of things. One of them is that, is that we coordinate the application for the HUD homeless dollars, and then those get distributed to the various agencies that are working on this. Last year we did $20 million. This year we'll do even better than that. It really is a tribute to the professionalism of the agencies. In addition, we manage a plan called "the Maricopa regional plan to end homelessness." It does, for many people, seem like a radical idea that we can end homelessness, but the reality is that many of the people really need support services, not just beds temporarily, but they need to deal with some of the issues going on in their lives. If they can deal with those issues, and they can, you can end homelessness. Most of the people living on the street, once, once -- if given the other reasonable alternative, will choose a different path, and that's really the idea. There's always going to be temporary homelessness if people go through financial crisis in their lives, and we'll always have to deal with that issue, but in terms of a lot of the people that are systemically on the street, yes, I do believe, and the plan that we managed really does believe that situation can be resolved.

>> Michael Grant;
Here now to tell us more about the campus and the problem of homelessness is Maricopa county's supervisor for district five Mary Rose Wilcox, Maricopa county manager, David Smith, and the President of the Phoenix community alliance, Donald Keuth. Welcome to all of you. Mary Rose, how did the idea originate to create the campus?

>> Mary Rose Wilcox: Well, if you will remember, Michael, in the early 1980's we had a terrible problem in downtown phoenix. All the hotels were taken out.

>> Michael Grant: Yeah.

>> Mary Rose Wilcox: People were camping in the street, and we had tent city. We had a new administration come in. Terri Goddard was the mayor at that time, and we went right to work and opened up the area. Cass County joined the city of Phoenix, and we opened up Cass adjacent to St. Vincent de Paul, and many other agencies served the homeless in that area. It was supposed to only be temporary, and yet that was 25 years ago. About four years ago when Terri Goddard was the head of HUD, we went on a trip to San Jose, Alameda County to look at best practices. Greg Stanton, who we just had on the film, talked about the homeless. That group, which I was a member, and many people who are now involved were members, went up to San Jose, looked at best practices and came home and said, we should be ashamed. Cass is so old. Saint Vincent needs help. Let's come up with plan. We got our heads together and came up with the human services campus. I am really proud these Maricopa County gave the first moneys and also the leadership. You will hear from David Smith, who is the best manager for all counties in the United States. He managed us.

>> Michael Grant:
And a modest guy. I know because you were on immediately after you got that title. You almost refused to talk about it. [laughter] What were some of the obstacles, David, on putting together this particular operation?

>> David Smith:
Well, certainly, Michael, there were financial obstacles. We knew that we needed a lot of capital dollars to build new buildings because the structures that they were in, as Mark had said, were in a falling down condition. They wouldn't pass a strict city code muster, but they had been delivering services for literally decades to needy people in the downtown. So, they are absolutely essential. So, we got together with our facilities' people, realized the price tag was going to be around $24 million to take the existing facilities, replicate what was there, and add to that the, the day resource center, which was this new keystone service, which is where everyone goes in and gets their wrap-around complete one-stop services that, that you heard in the lead-in from Gregg Stanton and others, and that's what makes the difference. It allows people to get to their maximum level of self-sufficiency.

>> Michael Grant:
The fundraising campaign was directed at the capitol resource needs, and I was examining the, the donor list, you know, very, very extensive, very broad-based.

>> David Smith:
Absolutely. You know, and Don Keuth and Marty Schultz and others in the business community in the downtown area just came to help us. Absolutely tremendous. We couldn't have done it without the credibility that the private sector brought, to go out to talk to these companies and the large banks and the foundations, the sports teams, wealthy individuals that are supportive of this. So, we're very appreciative that so many of the business partners were part of this.

>> Michael Grant:
One of the other things that caught my eye, too, looking at the donor list, there was a pretty long list of individuals of small donors, always nice to see that kind of phenomenon, as well.

>> David Smith:
Absolutely. When some of us went to talk to, to a couple of the large donors, and they said, you know, and we had them put in $3 million from the Lonestar and combined with the county's $7 million, and all of a sudden we had $10, and we hardly started. I realized there was a latent sympathy for this cause. We're finally doing something to solve this problem in our downtown and then carry it out into, into the regional services to make sure that, that people that have nothing are given this opportunity to better themselves.

>> Michael Grant:
Sympathy on the issue, Don, but the reality was, too, for the business community that it was -- if you are going to revitalize downtown, it's difficult to do that with a thing like tent city and, and all that.

>> Donald Keuth:
Exactly. Everything is connected, and if we were going to make downtown what it's going to become, very vibrant and very active and, and a great place to live, work, and play, we had to address this issue. No one was taking ownership. The agencies didn't necessarily talk to one another in a great deal, so we probably spent four years just getting everybody to the table to the point that we could move forward with the campus where there was a trust level built up to say, you know, we're not there to drive them out. We are there to make this a better place.

>> Michael Grant;
Just, you know, distrust on both sides?

>> Donald Keuth:
Well, I think that there was some distrust on the part of the agencies and on the business community. I think the business community was frustrated that they couldn't see what we saw, so it was, it was -- it was an interesting situation, but it evolved itself over time. Then when, when the, when the county stepped forward and that brought in some of the other governmental agencies, now we had a game plan. We had a three-legged stool that could get this thing done, and that's what it took. Without that, it was never going to happen.

>> Michael Grant:
How much arm-twisting?

>> Mary Rose Wilcox:
A lot. [laughter] David and myself, we go and visit everybody. Nobody really believed it at first because, because you have got to remember that 25 years, we never changed anything, and David said it best. The key was now we are going to get case management. Brent said a long time ago, this is what we need to do, but nobody ever funded it. We never did it. We just funded the organizations, let them perform, but nobody coordinated, so simple mission. Let's coordinate, let's have a campus where we can do things better, and let's case manage. That's the case. That's what we have accomplished.

>> Michael Grant:
It was an area-wide effort. I know for a long time there has been a feeling by the city of Phoenix, and I think partially justified, that, you know, that the suburban, the bedroom communities really don't contribute much to, to this issue. They think of, of this being a city of phoenix problem or, or was there an attempt by this, this to spread the, the problem or, or the burden more area-wide?

>> David Smith:
Well, I mean, it's a fair statement to say that, that the city of Phoenix has shouldered the majority of the burden over recent years. Other communities, Mesa, Glendale, Tempe, and so on, have efforts going on in their communities that they can talk about. But, it does have to be a region-wide effort, and so I think that some of the plans that we do have and that Gregg Stanton is chairing as a region-wide effort will be to distribute services to other populations, like families, like, like domestic violence victims and others that are related to the homeless issue around the valley, and then, of course, you know, the 800-pound gorilla in the room is the affordable housing issue. Once we get people into jobs and, and, you know, get them their lives straightened out, if it's substance abuse or whatever, they still need a place to live, and we have placed over 300 people from the, from the day resource center because we piloted that a year before we opened the campus.

>> Michael Grant: Right.

>> David Smith: We have already proven the business model that this does work. What we're going to need is for the community to respond with, with some more regional locations and for, for some affordable apartments, small rooms, single-type rooms, YMCA type of places to live as transitional into regular apartment living.

>> Michael Grant:
And Mary rose, I'm getting the impression the day resource center aspect of this is really sort of the unique aspect?

>> Mary Rose Wilcox:
It really is. When we looked at best practices, we became a best practice. We're going to have people come from all over the nation to look at this because it's the simple philosophy. You get a person and you combine all of the resources for that person and you put a plan together for them. Ultimately, we can do that, and we can, we can, um, almost like a triage, we can help that person, but the, the answer is going to be the long-term will be where do we house them once they get into jobs and can't really afford a home yet, can't really afford market rate, so transitional housing is next. We're working on that. We have a plan.

>> Michael Grant:
Governs of the campus, is there a -- obviously, it's made up of a collection of different services, but is there sort of an overall, if nothing else, a facilities' coordinator?

>> Donald Keuth:
They established an LLC to govern the campus, and that was, that was a very difficult and trying situation to get these providers that had been spending years and years and years as independent operators to say all right, we're all going to come together in one location, and we're going to govern ourselves, but we're going to govern ourselves collectively and not individually. So, St. Vincent de Paul, who had been at the same site for almost 60 years, now is one of many. It took a lot of courage on their part to step forward and say, we are willing to give up some of the things that we do because it's in the best interest of the larger organizations.

>> Michael Grant:
Andre House is almost immediately --

>> Donald Keuth:
Right across the street.

>> Michael Grant:
But not technically part of the campus?

>> Donald Keuth:
That's correct. There's always -- there's a home for them. At some point, certainly, you know, the opportunity to include them as part of the -- is part of the solution, I think, that's important. At the time when this was being put together, they just weren't ready for that commitment, and so the good news is they are across the street.

>> Michael Grant:
And Andre House is one of the primary meals --

>> Donald Keuth:
Primarily they provide the dinner meal in the area and some other supportive services.

>> Mary Rose Wilcox:
We moved in a big sign saying "welcome." It coordinated services. I think they are part of the campus but not part of the internal campus.

>> Michael Grant:
David, I know that certainly there is a, a substantial component part of homelessness that is tied to the chronically mentally ill, and all these issues kind of get intertwined. Is that addressed in some fashion by the campus?

>> David Smith:
Absolutely. We have very good data knowing, knowing who our clients are and where they come from. We know that 30% are mentally ill and another 10% are duly diagnosed with drug or alcohol abuse and mental illness, and Value Options is a member of the day resource center. They are on that site delivering services every day, so yes.

>> Michael Grant:
That's the mental health provider for the county?

>> David Smith:
Exactly. So, yes, it's a huge, difficult issue that many of the clients face, but it is part of solving all their problems simultaneously, getting people stabilized on medication, learning ways of coping, and, you know, making that step for employment and getting ready to go into an apartment.

>> Michael Grant:
One of the other aspects of case tracking and case management and those kinds of things, that's a problem that's been with us for just a ton of years. David Smith, Maricopa county manager, thanks very much for joining us. Mary Rose Wilcox, good to see you again.

>> Mary Rose Wilcox:
Good to see you.

>> Michael Grant:
And Donald Keuth, thanks to you.

>> Donald Keuth:
My pleasure.

>> Michael Grant:
Happy holidays to everybody. When crews built the Arizona Canal in the 1880's reached the area south of Camelback Mountain, they found a ridge of hard rock in their way. Instead of blasting through it with dynamite, they let the water flow over it. The Arizona falls began as a cool escape from the heat in phoenix. It eventually came to be used in some very different ways. Producer Merry Lucero and videographer Richard Torruellas bring us tonight's Arizona story.

>> Merry Lucero:
The canals we depend on today were first designed to bring irrigation water to feed agricultural development. In the early 1880's railroad excavator and entrepreneurship William J. Murphy was hired to construct the canal. Murphy was dealing with funding issues, floods, and raw desert.

>> Shelly Dudley:
He was doing excavation along land that hadn't been developed at all, hadn't been any type of farm, and he had a point from the original Arizona dam to go all the way across to the Iowa Fria, and they had engineers out there staking 1883, and they just had to go through whatever they came across.

>> Merry Lucero:
One thing they came across at what is now 56th street and Indian school, a solid shelf of rock.

>> Shelly Dudley:
There was a, a big fall in the land, and there had been possibly some discussion about, about taking out the grade, but even as early as 1883, 1884 when the Arizona canal was being built, people saw the potential for hydropower, so they left the fall in there.

>> Merry Lucero:
The hydropower would come, but first, the falls would take on a different role, a place of pure enjoyment.

>> Shelly Dudley:
There was nothing out there before. It would have been cactus and dried brush, and here we have a great canal going across the northern part of the Salt River Valley and a spectacular fall, and people ended up having picnics.

>> Merry Lucero:
Murphy, who acquired land around the area, planted trees and grasses around the falls.

>> Shelly Dudley:
People lived in the desert. There was agricultural farmland, but they probably wanted to go to open spaces, and what better place to, to pack up their buggy, take the family, have a picnic basket, and go to where the falls were.

>> Tom Jonas:
That would be an interesting time. There are a lot of things that I can picture in history, but that one being so close to home right in town here, I could just imagine some of the things that went on.

>> Merry Lucero:
Tom Jonas is a local history buff. He has researched Arizona falls and helped offer information about the place.

>> Tom Jonas:
The first thing that I did was I looked on the internet, and I figured well, there has to be information on the internet, and there wasn't. There was a bit on the Salt River project website. There was just not much out there. I dug into it, did a lot of research, and I thought I will put something on the internet myself.

>> Merry Lucero:
but it had potential for more than a picnic spot.

>> Shelly Dudley:
Around 1900, 1901, they petitioned the federal government to build power plants on the Arizona canal. In 1902 the first hydropower plant electricity was delivered to the city of Phoenix.

>> Merry Lucero:
In 1905, a huge flood took out that plant, and the federal government authorized what is now Salt River project to take it over.

>> Shelly Dudley:
In 1910, the salt river valley water users' association, which is now part of Salt River Project saw the potential in the valley and signed a contract with the federal government to construct three hydropower plants in the valley along three different canals, and one of them was the Arizona falls.

>> Merry Lucero:
The new power plant was finished by 1913 providing electricity to farmers around the area, but the falls were now covered up.

>> Shelly Dudley:
It became a great, massive, concrete structure --

>> Merry Lucero:
And stayed that way until about 1950 when it was no longer a cost effective power source. The plant was shut down, but the structure stayed for the next 50 years. Most valley residents had no idea what was under it.

>> Norma Steckenrider:
Well, when we first came here, we moved in about 1986. I used to walk the dogs up and down the road. It just was, was ugly. It wasn't pretty. I didn't know that there were falls here.

>> Merry Lucero:
Out at the turn of this century, new renewable energy technology and some forward thinking has brought the falls back to life. SRP, the city of Phoenix, the US Bureau of Reclamation, and the Phoenix Arts Commission have partnered to make Arizona Falls new again.

>> Tom Jonas:
It gives you kind of a feeling of what the water fall might have been like back then. You get that roar of the water falling and the idea of all that and the mist, and it just brings back what used to be there.

>> Shelly Dudley:
We recreated the feeling of the falls and yet have retained and are producing renewable energy, so it's a marvelous blending of technology, and a learning environment.

>> Merry Lucero:
All in a creative and natural public art setting, and once again, a good place for a picnic.

>> Michael Grant:
All right. On "Horizon" we'll have an update on flu season. Wednesday we'll feature a half-hour special devoted to disaster preparedness. Thursday governor Janet Napolitano pays her monthly visit to the program, and Friday please join us for the journalist's roundtable. Thanks for being here on a Monday evening. I'm Michael Grant. Have a great one. Good night.

In this segment:
Mary Rose Wilco:Maricopa county's supervisor, District Five;David Smith:Maricopa county manager;
SPOTLIGHT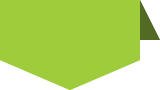 STAY in touch
with
azpbs.
org
!
Subscribe to Arizona PBS Newsletters: