The downtown Phoenix icon has a rich history and a special place in the hearts of Arizonans.
Transcript:
>> Michael Grant:
TONIGHT ON "HORIZON," A MARKET PHILOSOPHY OPERATING AT A FOOD BANK IN THE VALLEY BRINGING DIGNITY TO THE HUNGRY. A PHOENIX CITY COUNCILMAN GOES UNDERCOVER TO EXPERIENCE THE STRUGGLES OF THE HOMELESS. AND SAINT MARY's BASILICA HAS UNDERGONE A NUMBER OF CHANGES IN ITS DAY. ITS RESTORATION.

>> Michael Grant:
GOOD EVENING. WELCOME TO "HORIZON." I'm MICHAEL GRANT. DESPITE THE FACT THAT MANY PEOPLE IN OUR STATE LIVE IN RELATIVE SECURITY, MORE THAN 800,000 LIVE IN POVERTY IN ARIZONA. MANY OF THOSE PEOPLE WILL NEED HELP GETTING FOOD. THIS IS NATIONAL HUNGER AND HOMELESSNESS WEEK. LARRY LEMMONS TAKES US TO A FOOD BANK IN PHOENIX THAT WANTS TO DO MORE THAN FEED THE HUNGRY.

>> Larry Lemmons:
IT's OBVIOUS AT FIRST SIGHT AT FOURTH STREET MARKET IS NOT AN AVERAGE FOOD BANK. THIS LOOKS LIKE ANY MARKET-THEMED STORE, COMPLETE WITH A CHEF, WHO's WHIPPING UP THE DAY's SPECIALTIES, BUT THIS CHEF IS MORE THAN A CHEF.

>> Joanna Nyamukapi:
A LOT OF OUR CLIENTS, THEY DON't HAVE THE APPROPRIATE TOOLS TO DO A LOT OF THINGS. SO THEY HAVE TO USE WHAT THEY HAVE. AND THEY ACTUALLY SEE ME DOING THINGS LIKE, WHEN I PUT THE SQUASH THROUGH HERE, THIS IS MY FOOD MILL.

>> Larry Lemmons:
THE 4th STREET MARKET IS PART OF THE DESERT MISSION FOOD BANK, THE FOUNDING PROGRAM. JOHN C.LINCOLN HEALTH NETWORK. LAST YEAR ABOUT 170,000 PEOPLE WERE SERVED AT THE FOOD BANK.

>> Jerry Ketelhut:
AND THOSE INDIVIDUALS ARE COMPROMISED OF OUR FOOD SECURITY PROGRAMS, EMERGENCY FOOD PROGRAMS, AND IT's OUR INTENT WHEN A PERSON COMES IN AND THEY HAVE AN EMERGENCY FOOD NEED, WE WANT TO ASSIST TO GET THEM UP THE LADDER TO FOOD SECURITY NEEDS.

>> Larry Lemmons:
AND PART OF THE PROGRAM IS GETTING PEOPLE SIGNED UP FOR FOOD STAMPS. THE MAIN GOAL OF THE FOURTH STREET MARKET, HOWEVER, IS TO PROVIDE MORE THAN FOOD.

>> Jerry Ketelhut:
THE BIGGEST THING THAT THE MARKET DOES, IT PROVIDES THEM DIGNITY. IN THE PAST WE'vE PRODUCED EMERGENCY FOOD BOXES AND BASICALLY GAVE IT TO OUR CUSTOMERS AND SAY, HERE YOU GO, BUT NOW WITH THE MARKET THEY ACTUALLY GET TO CHOOSE WHAT THEY WOULD LIKE. SO REALLY, IF YOU CAN ENVISION GOING TO A GROCERY STORE AND SOMEBODY ELSE PACKING UP YOUR GROCERIES AND SAYING HERE's YOUR CART, WE'vE REALLY TAKEN THAT ASPECT OUT OF THE PROCESS.

>> Larry Lemmons: ABOUT 75 VOLUNTEERS AND SIX PAID STAFF ASSIST SHOPPERS AND FACILITATE THE SERVICES OFFERED BY THE FOOD BANK. THE FOOD BANK ACTS AS AN INTAKE FOR A NUMBER OF SERVICES OFFERED BY THE JOHN C. LINCOLN HEALTH NETWORK, INCLUDING CHILDREN's HEALTH AND FAMILY SERVICES.

>> Sheila Gerry:
IT's NOT JUST GIVING PEOPLE A LOAF OF BREAD. YES, WE NEED TO FEED THE HUNGRY's TUMMIES, BUT SHOW THEM OTHER WAYS, LIKE HELPING THEM TO CONNECT TO PLACES WHERE THEY CAN BECOME EMPLOYED GET THE JOB TRAINING SKILLS THEY NEED, OR MAYBE IT's A DIFFICULT TEENAGER AND THEY NEED COUNSELING TO GET THROUGH THE TRYING TIMES SO THE PARENTS CAN WORK AND NOT BE TROUBLED. SO THIS MODEL, WE SEE THE FOOD BANK AS THE ENTRY POINT. WE WANT PEOPLE TO FEEL RESPECTED AND HAVE CHOICE. WE ACTUALLY CALL THEM CUSTOMERS. THEY'rE NOT CLIENTS OF THE FOOD BANK. THEY'rE CUSTOMERS, WHICH IS DIFFERENT. AND THEN WE ALSO OFFER THEM THE OPPORTUNITIES TO MEET WITH SOMEONE HERE THAT WE CALL A RESOURCE COORDINATOR. SHE'll REFER THEM TO DIFFERENT PLACES. IF THEY NEED MORE HELP THAN THAT, WE ALSO HAVE PEOPLE TO HELP THEM REACH THAT LEVEL WHERE THEY'rE STARTING TO GIVE BACK. WHAT's WONDERFUL, WE'll SEE A FAMILY NOW WHO HAS RECONSTITUTED, KIND OF WORKED THROUGH THEIR PROBLEMS, HAS A STEADY INCOME NOW, GOTTEN JOB TRAINING, SO THEY HAVE ENOUGH INCOME THAT THEY CAN SUPPORT THEIR FAMILIES. WE SEE THEM COMING BACK AND ADOPTING FAMILIES THEMSELVES FOR THE HOLIDAYS, BECAUSE THEY WANT TO HELP THAT NEXT FAMILY KIND OF MOVE UP THAT LADDER TO SELF-SUFFICIENCY. THAT's HEARTWARMING.

>> Larry Lemmons:
IF SOMEONE COMES TO THE FOOD BANK HUNGRY, BASIC NEEDS ARE MET.

>> Jerry Ketelhut:
WE HAVE PREPACKAGED EMERGENCY FOOD BANKS. A BASE BAG HAS THE BASE STAPLES IN IT, TUNA FISH, PASTA AND SO FORTH, AND A SUPPLEMENTAL BAG, WHICH IS PASTA, VEGETABLES AND FRUIT, AND DEPENDING ON THE SIZE OF THE FAMILY THEY'll BE GIVEN ADDITIONAL BAGS, EITHER TWO OR THREE OF THOSE. WE HAVE PROBABLY ABOUT A THIRD TO HALF OF OUR BUSINESS THAT COME DAILY FOR THE GRAB AND GO, AND THIS IS FOR THE PRODUCE THAT WE OFFER, AS WELL AS BREADS AND DESSERTS FROM THE STORES WE PICK UP DAILY. THERE's MANY PEOPLE, YOU KNOW, ELDERLY INDIVIDUALS, FAMILIES THAT ARE ON A FIXED INCOME, AND BY PROVIDING THIS, NOT ONLY IS IT A HEALTH BENEFIT, YOU KNOW, WITH THE PRODUCE, BUT IT ACTUALLY KEEPS THEM OUT OF THE EMERGENCY STREAM.

>> Larry Lemmons:
AS CUSTOMERS MOVE BEYOND EMERGENCY NEED AND ACHIEVE A FOOD SECURITY LEVEL, THEY'll BE ABLE TO BUY FOOD AT THE BANK AT COST.

>> Jerry Ketelhut:
IT REALLY ASSISTS INDIVIDUALS GETTING THOSE ITEMS, PURCHASING BASE ITEMS, GETTING THE GRAB AND GO, WHICH IS THE FREE PRODUCE, BECAUSE THEY CAN ADDITIONAL INCOME THAT THEY HAVE SAVED AND PURCHASED OTHER ITEMS AT THE GROCERY STORE THEY HAVEN't BEEN ABLE TO DO BEFORE. WHETHER IT BE BABY FOOD OR OTHER SUPPLIES FOR THE HOUSEHOLD. WE POST THE DAILY SPECIALS. WE TAKE CASH AND FOOD STAMPS. SO WHAT WE HAVE SEEN SINCE JUNE WHEN THE MARKET OPENED. WE HAVE SEEN PROGRESSION FROM PEOPLE GETTING EMERGENCY FOOD BOXES THAT ARE ACTUALLY BUYING STUFF NOW WHEN THEY'rE GETTING AN EMERGENCY FOOD BOX, THEY'rE PICKING UP RICE AND BEANS AND SO FORTH.

>> Larry Lemmons:
ULTIMATELY THE FOOD BANK's MISSION IS TO CORRECT THE CIRCUMSTANCES THAT BROUGHT THE CUSTOMER TO THE FOOD BANK.

>> Jerry Ketelhut:
IT's REALLY TAKING A WHOLE DIFFERENT APPROACH TO THE PROCESS. I COULD BE DOING A GREAT JOB BY GIVING EVERYBODY AN EMERGENCY FOOD BOX, BUT IT ISN't MAKING A DIFFERENCE IF WE AREN't GETTING TO THE CRUX OF THE PROBLEM.

>> Michael Grant:
HERE NOW TO TELL US MORE ABOUT THE PROBLEM OF HUNGER HERE IN THE STATE, VIRGINIA SKINNER, DIRECTOR OF DEVELOPMENT FOR THE ASSOCIATION OF ARIZONA FOOD BANKS, AND BOB EVANS, THE EXECUTIVE DIRECTOR OF UNITED FOOD BANK. WELCOME TO YOU BOTH. VIRGINIA, GIVE US A THUMBNAIL SKETCH OF THE USDA ON HOUSEHOLD FOOD SECURITY IN THE UNITED STATES, WITH PARTICULAR REFERENCE, OF COURSE, TO ARIZONA.

>> Virginia Skinner:
THE ASSOCIATION OF ARIZONA FOOD BANKS WATCHES THIS SURVEY, BECAUSE IT's AN INDICATOR OF HOW MANY PEOPLE IN THE STATE ARE MOVING TOWARD FOOD SECURITY, MEANING FOOD SECURITY IS ACCESSING FOOD THROUGH NORMAL CHANNELS, LIKE YOUR FAMILY AND MINE CAN GO TO THE GROCERY STORE. AND THE OTHER THING WE WATCH IS HOW MANY PEOPLE ARE FOOD INSECURE AND HUNGRY, MEANING THEY FEEL HUNGER ONCE A MONTH, AND THEY HAVE NO MEANS OF ACCESSING FOOD. SO WHEN WE LOOK AT THIS SURVEY THAT IS JUST SUMMARIZING THE 2002-2004 PERIOD, IT's A MIX OF GOOD NEWS/BAD NEWS. GOOD NEWS IS SINCE THE LATE 1990's, THE PERCENTAGE OF PEOPLE WHO ARE ABSOLUTELY HUNGRY IN ARIZONA HAS GONE DOWN. WE'rE LOOKING AT ABOUT 3.5% OF THE POPULATION RIGHT NOW. BUT THE PERCENT OF PEOPLE WHO ARE FOOD INSECURE, THOSE PEOPLE WHO WILL BE GOING TO THE DESERT MISSION FOOD BANK OR THE UNITED FOOD BANK HAS BEEN ON THE INCREASE. AND THAT CONCERNS US AS AN ASSOCIATION THAT WANTS TO SEE HUNGRY ELIMINATED IN THIS STATE.

>> Michael Grant:
AND VIRGINIA, FOOD INSECURE ARE PEOPLE WHO BASICALLY ARE SAYING, ALL RIGHT, NEED TO MAINTAIN THE RENT, NEED TO KEEP THE CAR ON THE ROAD.

>> Virginia Skinner:
NEED TO PAY THE MEDICAL BILLS.

>> Michael Grant:
OK. AND THE FOOD BUDGET BECOMES A SACRIFICABLE ITEM.

>> Virginia Skinner:
CORRECT. THE FOOD BUDGET IS THE MOST FLEXIBLE PART OF THEIR BUDGET, AND CAN LEAD THEM IN A DOWNWARD SPIRAL TO THE POINT THAT THEY ARE HUNGRY AND THEY'rE LOOKING FOR EMERGENCY ASSISTANCE, OR NEEDING LONG-TERM ASSISTANCE.

>> Michael Grant:
NOW, BOB, WHAT's THE NUTRIENT TRACKING SYSTEM?

>> Bob Evans:
IT's A SYSTEM THAT WE DEVELOPED IN COLLABORATION WITH A.S.U.'s DEPARTMENT OF NUTRITION. UNITED FOOD BANK's ALWAYS BEEN A VERY EFFICIENT FOOD BANK, BUT WE WEREN't SURE HOW EFFECTIVE WE WERE. THE BOARD WANTED TO FIND OUT IS HOW GOOD IS THE FOOD COMING THROUGH THE ORGANIZATION. SO IN WORKING WITH VAUGHN AND THE FOLKS OUT AT A.S.U., WE BUILT A MANAGEMENT TOOL THAT ANYBODY CAN USE, AND WE'vE PICKED UP EIGHT KEY NUTRIENTS, AND ANALYZE THEM TO MAKE SURE THAT THE BALANCE OF THE -- THE NUTRITIONAL BALANCE THAT LEAVES OUR FOOD BANK IS AS GOOD AS WE CAN MAKE IT.

>> Michael Grant:
LET ME TRANSLATE. YOU'rE GOING FOR QUALITY, NOT NECESSARILY A COMPLETE EMPHASIS ON QUANTITY?

>> Bob Evans:
RIGHT. IT IS A DEPARTURE FROM THE OLD POUNDS, POUNDS, POUNDS THAT USED TO BE THE GUIDING PRINCIPLE. WE'rE NOW LOOKING AT A GOOD MIX OF WHAT GOES THROUGH THERE. SO WE MAY -- WE MAY SACRIFICE POUNDAGE, BUT INCREASE THE NUTRITION.

>> Michael Grant:
I WOULD THINK THAT WOULD POSE DIFFERENT LOGISTICAL PROBLEMS FOR FOOD BANKS.

>> Bob Evans:
IT WILL.

>> Michael Grant:
EXPLAIN.

>> Bob Evans:
IT WILL. WE'rE NOT GOING TO TURN DOWN ANY DONATION. THE DAY-OLD BREAD AT THE GROCERY STORES, OR WHATEVER, IT WILL STILL COME THROUGH OUR FOOD BANK, BUT WHAT IT GIVES US IS THE TOOL TO MAKE TARGETED ACQUISITION, WHETHER IT's THE USDA COMMODITIES THROUGH THE FOOD PROGRAM OR FOLKS WANT TO DO A FOOD PROGRAM FOR US, WE HAD TUNA FISH, PEANUT BUTTER, CANNED FRUIT. NOW WE CAN SAY, NO, WE NEED DRIED BEANS, ASPARAGUS.

>> Michael Grant:
VIRGINIA, IS THIS SOMETHING FOOD BANKS ARE GOING TO, TAKING A LOOK AT, NOT ONLY ARE WE GETTING FOOD OUT THE DOOR, BUT WHAT KIND OF FOOD IS IT?

>> Virginia Skinner:
YES. THE ASSOCIATION OF ARIZONA FOOD BANKS AND ALL OF ITS MEMBERS ARE LOOKING BEYOND THAT SIMPLE SUPPLY THE FOOD TODAY. THEY'rE LOOKING TO THAT ISSUE OF FOOD SECURITY AND EDUCATING PEOPLE ABOUT NUTRITION. AND THEY FILTER OUT -- THEIR FOOD BANKS DELIVER TO ABOUT 1800 SITES AROUND THE STATE. SO THE KIND OF PROGRAM THAT BOB HAS INITIATED AND THE KIND OF PROGRAM THAT THE DESERT MISSION FOOD BANK HAS INITIATED ARE THINGS THAT WE WHOLEHEARTEDLY SUPPORT AS A FOOD BANK NETWORK. GET PEOPLE THE BEST FOOD THAT WE POSSIBLY CAN. AND WE LIVE IN THE BEST PLACE IN THE COUNTRY TO ACCESS GOOD PRODUCE TO SUPPLEMENT THAT.

>> Michael Grant:
YOU MENTIONED THAT EARLIER, WITH THE IMPERIAL VALLEY ON OUR WEST AND MEXICO TO THE SOUTH.

>> Virginia Skinner:
YES.

>> Michael Grant:
THERE's A LOT OF HEALTHY STUFF THAT GOES THROUGH THE STATE.

>> Virginia Skinner:
RIGHT. OUR ORGANIZATION BRINGS IN TO THE FOOD BANKS ABOUT 71 MILLION POUNDS OF FOOD A YEAR, AND ABOUT 2/3 OF THAT IS FRESH PRODUCE. THAT's A MODEL IN THE COUNTRY.

>> Michael Grant:
BOB, OTHER CHALLENGES BEING FACED CURRENTLY IN THIS AREA?

>> Bob Evans:
WELL, IT WAS AN EYE-OPENER ABOUT WHAT WE FOUND. I MEAN, THE OLD AXIOM ABOUT WE'rE ALWAYS NEEDING PROTEIN. WHEN WE MADE OUR FIRST ANALYSIS, PROTEIN WAS FINE, VITAMIN C WAS FINE. WE'rE FINDING WE NEED TO WORK ON VITAMIN A, FOLATE, ZINC, IRON, FIBER. THOSE ARE THE LEARNING TOOLS COMING OUT OF THIS, AND MAKING THAT MANAGEMENT TOOL, WE'rE STARTING TO SEE THAT TURN AROUND.

>> Michael Grant:
BOB EVANS, THANK YOU FOR JOINING US.

>> Michael Grant:
VIRGINIA SKINNER THANK YOU.

>> Virginia Skinner:
THANK YOU.

>> Michael Grant:
YOU'vE OFTEN HEARD ABOUT WALKING A MILE IN SOMEBODY ELSE's SHOES, BUT HOW MANY PEOPLE DO YOU KNOW WHO DID IT? PHOENIX COUNCILMAN STANTON DID IT. FOR 24 HOURS, STANTON POSED AS A HOMELESS MAN TO TRY TO UNDERSTAND THE CHALLENGES THAT HOMELESS PEOPLE FACE. HE WAS ESCORTED ON THIS TOUR BY HOMELESS ADVOCATE, STEVE ARAGON. HERE's AN EXCERPT FROM A STORY DONE BY PHOENIX CHANNEL 11.

>> Steve Aragon:
WE FOUND THAT NOT EVERYTHING YOU THINK ABOUT HOMELESS PEOPLE IS TRUE. THEY'rE EDUCATED, PEOPLE THAT HAVE FALLEN ON HARD TIMES. THEY NEED A KIND HARD, ENCOURAGEMENT, AS OPPOSED TO A "GET OUT OF HERE, YOU CAN't DO THIS." THEY GET DENIED AND KNOCKED DOWN A LOT. SO NO WONDER THEY FEEL THE WAY THEY FEEL. YOU KNOW, THEY NEED TO MAYBE BE ENCOURAGED. YOU KNOW, I THINK SOME OF US CAN ENCOURAGE THEM. SOME OF US CAN, NOT NECESSARILY GIVE THEM MONEY, BUT TALK TO THEM, YOU KNOW, GET TO -- HAVE A LITTLE PATIENCE WITH THEM. LIKE I SAID, AGAIN NOT EVERYTHING IS TRUE, THE NEGATIVE THINGS THAT ARE SAID ABOUT HOMELESS PEOPLE.

>> Greg Stanton:
STEVE HAD SOME ERRANDS TO RUN, INCLUDING DOING LAUNDRY AT A LAUNDROMAT, SO WE DID THAT. I ASKED HIM TO DO WHATEVER HE DID IN THE NORMAL COURSE OF BUSINESS IN A DAY, AND THAT's WHAT WE DID, WHICH HAPPENED IN CENTRAL PHOENIX. THEN WE CAME BACK, WENT TO ST. VINCENT DE PAUL, ANOTHER WONDERFUL ORGANIZATION, I HAVE MORE RESPECT FOR THEM AND WHAT THEY DO, SERVING LITERALLY HUNDREDS OF MEALS PER DAY. THEN IN THE AFTERNOON, WE RAN A FEW ERRANDS AND BASICALLY HUNG OUT AT THE PARK, SPENT A LOT OF TIME THERE TALKING, SLEEPING, YOU KNOW, A TYPICAL DAY IN THAT REGARD, AND CAME OVER HERE.

>> Steve Aragon:
TO ME, HIM AS A CITY LEADER AND ME AS A PERSON THAT's ACTUALLY LIVING THERE, ONE CAN TEACH THE OTHER MAYBE. AND THIS LEADS TO EDUCATING PEOPLE THAT ARE NOT HOMELESS AS TO WHAT THE HOMELESS GO THROUGH. AND BEING, MYSELF, I CONSIDER MYSELF I GUESS AN ADVOCATE FOR THE HOMELESS, LIKE MR. COUNCILMAN SAYS, AND I HELP PEOPLE, BUT I THINK MR. STANTON CAN -- IN THIS EXPERIENCE, WHERE HE WAS WITH ME FOR 24 HOURS, HE CAN TEACH OTHERS AND ADVOCATE FOR THE HOMELESS CAUSE. YOU KNOW, I MEAN, WHERE THERE's FUNDING THAT NEEDS TO COME IN, HE CAN SPEAK TO THAT. AND THE WHYS AND THE REASONS THAT -- THERE's ALSO A LOT OF RUMORS TO DISPEL ABOUT HOMELESS PEOPLE THAT -- THAT ALL THEY DO IS BEG FOR MONEY AND THEY'rE ON DRUGS. THEY'rE NOT ALL ON DRUGS AND THEY DON't ALL BEG FOR MONEY.

>> Greg Stanton:
WHAT THIS EXPERIENCE ALLOWED ME TO DO, AND I HOPE IT ALLOWS OTHER ELECTED OFFICIALS TO DO, PUT A HUMAN FACE ON THE ISSUE. JOINING US NOW IS PHOENIX COUNCILMAN GREG STANTON WHO HAS SHOWERED AND SHAVED.

>> Greg Stanton:
THANKS, MICHAEL GRANT.

>> Michael Grant:
STUFF LIKE THAT. WHAT PROMPTED YOU TO DO THIS.

>> Greg Stanton:
I'm CHAIR OF A REGIONAL HOMELESS ADVOCACY COMMITTEE, AND THE STAFF WANTED TO DO A PROGRAM TO GET NOT ONLY ELECTED OFFICIALS, BUT OTHER COMMUNITY LEADERS, TO EXPERIENCE HOMELESSNESS. MAYBE THEY DON't DO IT FOR 24 HOURS LIKE I DID, BUT SPEND THE NIGHT AT ANDRE HOUSE, SPEND THE NIGHT AT A SHELTER AND GET A SENSE OF WHAT HAPPENS AT THE STREET LEVEL. THE PLAN THAT WE COORDINATE IS THE PLAN TO END HOMELESSNESS. OUR GOAL TIES END SYSTEMIC HOMELESSNESS IN MARICOPA COUNTY. AND THAT's WHAT WE'rE HEADING TOWARD.

>> Michael Grant:
ANY SECURITY WITH YOU?

>> Greg Stanton:
NO. MY FRIEND, STEVE, WHO YOU SAW IN THE VIDEO, IS HOMELESS HIMSELF. HE's A HOMELESS ADVOCATE, BUT ACTUALLY A HOMELESS INDIVIDUAL HIMSELF. HE KNOWS THE SYSTEM PRETTY WELL, AND KEPT ME SAFE WHERE I SHOULD BE GOING, MAYBE WHERE I SHOULDN't BE HANGING OUT ON THE STREETS. THERE's A LOT OF FOLKS OUT THERE TO DO HARM TO HOMELESS FOLKS, AND HE HELPED GUIDE ME AWAY FROM THOSE SITUATIONS, BUT I WAS IN THE SHELTER, A LOW-DEMAND SHELTER, MEANING ANYBODY GETS IN, NO MATTER ISSUES THEY MAY BE FACING. I PROBABLY SPENT THE NIGHT WITH ONE EYE OPENED, I THINK IT's FAIR TO SAY. I DIDN't GET A LOT OF SLEEP, BUT IT WAS IMPORTANT FOR ME TO EXPERIENCE IT AS IT EXISTS ON THE STREETS TODAY. THAT's WHAT WE DID.

>> Michael Grant:
YOU ARE IN THE AREA GENERALLY AROUND THE STATE's CAPITOL, IN ITS VICINITY.

>> Greg Stanton:
JUST A FEW BLOCKS EAST OF THE STATE CAPITOL, IN THE CAPITOL MALL AREA CERTAINLY. ABOUT 11TH AVENUE AND MADISON.

>> Michael Grant:
GIVE ME AN IDEA OF WHAT -- YOU KNOW, WHAT HAPPENED. JUST WALK THROUGH IT.

>> Greg Stanton:
SURE. WELL, NUMBER ONE, I KIND OF HAD TO DRESS THE PART. THAT WAS AT THEIR REQUEST, SO I WOULD FIT IN AS A HOMELESS PERSON. I DIDN't GO INTO THE SITUATION AS A COUNCIL MEMBER, BUT RATHER WE CAME UP WITH A STORY THAT I WAS RELATIVELY NEW TO TOWN, HAD LOST MY JOB, WAS THE FIRST TIME I WAS OUT ON THE STREET. WE FIRST WENT TO ANDRE HOUSE FOR DINNER, AND ONE OF THE THINGS I CAME OUT OF THIS EXPERIENCE WITH IS A RENEWED RESPECT FOR THE PROFESSIONALS IN THE SERVICE COMMUNITY, PARTICULARLY THOSE THAT PROVIDE SERVICES TO HOMELESS, LIKE ANDRE HOUSE, ST. VINCENT DE PAUL, THEY TREAT THEIR CLIENTS WITH A LOT OF RESPECT AND PROVIDE A LOT OF DIGNITY FOR THOSE INDIVIDUALS. SO THAT's SOMETHING THAT I CAME AWAY WITH THINKING THAT I WAS VERY PROUD OF THEM FOR. WE FIRST WENT TO ANDRE HOUSE FOR DINNER. THEN WE WENT TO THE OVERFLOW SHELTER. I WAS ABLE TO GET IN AS A VOLUNTEER, WHICH MEANS I WAS LUCKY ENOUGH TO BE ABLE TO CLEAN THE LATRINES, SWEEP UP, AND ACTUALLY ONE OF THE THINGS WE DID IS CLEANED OFF THE FEET OF A LOT OF THE CLIENTS THAT CAME IN, BECAUSE THEY SPEND THE ENTIRE DAY ON THEIR FEET. SO WE SPRAY THEM OFF AND PROVIDE A LITTLE BIT OF CARE FOR THEM AND MAKE THEM FEEL SPECIAL IN THAT WAY, THAT THEY MATTER AS PEOPLE. THAT WAS A VERY IMPORTANT AND HUMBLING EXPERIENCE FOR ME. THEN WE -- LIGHTS OFF AT 9:00 P.M. LIGHTS ON AT 5:00 A.M. AND PEOPLE ARE BACK ON THE STREETS BY ABOUT 5:30. THEY DON't MESS AROUND. IN THE OVERFLOW SHELTER IS, YOU JUST PUT YOUR HEAD ON THAT MAT AT NIGHT. THAT's THE ONLY PURPOSE FOR IT. THEN THEY'rE BACK OUT ON THE STREET. THE REGULAR SHELTER PROVIDES MORE SERVICES, PEOPLE WHO HAVE PASSED A DRUG TEST, SEEKING ALCOHOL TREATMENT, ETC., AND SO THEY'rE ON THEIR WAY TO SELF-SUFFICIENCY.

>> Michael Grant:
YOU'rE WITH STEVE. YOU BASICALLY TELL HIM AT THIS POINT IN TIME, "ALL RIGHT, DO WHAT YOU NORMALLY WOULD DO. I MEAN, I'm TRYING TO EXPERIENCE THIS." RIGHT?

>> Greg Stanton:
EXACTLY RIGHT. HE HAD TO DO LAUNDRY THAT DAY, SO WE PACKED UP HIS CLOTHES, TOOK A BUS TO THE LAUNDROMAT AND DID HIS LAUNDRY NECESSARY FOR HIM TO DO. WE GOT HIM ON EMAIL. THAT WAS ONE OF THE THINGS THAT HE BENEFITED, I THINK, FROM THE EXPERIENCE, IS THAT I TAUGHT HIM HOW TO SET UP AN EMAIL ACCOUNT. SO HE WENT TO THE PUBLIC LIBRARY AND WORKED ON THE EMAIL A LITTLE BIT. THEN HE HAD APPOINTMENTS WITH PEOPLE. HE's KIND OF AN ADVOCATE ON THE STREETS. HIS NICKNAME IS BROTHER STEVE, BECAUSE HE HELPS PEOPLE ON THE STREET. HE DID A LITTLE BIT OF THAT. WE WENT TO THE WORK AND HUNG OUT FOR A WHILE. THAT's HOW WE SPENT THE DAY.

>> Michael Grant:
WHAT DID YOU LEARN? I MEAN, WHAT DID YOU TAKE AWAY FROM THIS THING THAT WAS -- MADE YOU LARGER ON THESE ISSUES THAN THE DAY BEFORE YOU WERE

>> Greg Stanton:
SURE. WE DEAL WITH THE LARGER PUBLIC POLICY ISSUES ASSOCIATED WITH HOMELESSNESS, AND I BELIEVE STRONGLY IN OUR GOAL OF ENDING HOMELESSNESS, BUT I NEVER HAD AN ABILITY TO PUT A HUMAN FACE ON THE ISSUE. A LOT OF THE THINGS THAT THE ADVOCATES ON A DAY-TO-DAY BASIS STRONGLY ADVOCATE FOR, INCLUDING DRUG TREATMENT, INCLUDING THE NEED FOR ALCOHOL TREATMENT, INCLUDING THE NEED FOR HEALTHCARE FOR PEOPLE THAT MAY HAVE MENTAL ILLNESS, WHATEVER BARRIERS THAT FOLKS HAVE TO BE ABLE TO GET BACK INTO SOCIETY, WE NEED SERVICES TO ACCOMPLISH THAT. AND I REALLY SAW THAT ON A FIRSTHAND BASIS, THAT A LOT OF THE ISSUES THAT FOLKS LIVING ON THE STREETS ARE DEALING WITH. SO IT ALLOWED ME TO PUT A HUMAN FACE ON THE SITUATION, AND REALLY REITERATED A LOT OF THE THINGS THAT I HAD HEARD FROM THE HOMELESS ADVOCATES.

>> Michael Grant:
OK. SO A COMBINATION OF BOTH BRICK-AND-MORTAR AND EXPERTISE AND SERVICE ASSISTANCE. GREG STANTON, INTERESTING EXPERIENCE. I CONGRATULATE YOU.

>> Greg Stanton:
THANK YOU VERY MUCH.

>> Michael Grant:
ST. MARY's BASILICA IN DOWNTOWN PHOENIX TAKES SPECIAL PRIDE IN ITS NEARLY CENTURY-OLD STAINED GLASS WOES. BUT THE WEAR OF TIME, THE EXPANSION OF THE NEW CIVIC PLAZA ACROSS THE STREET, WERE TAKING THEIR TOLL ON THE WINDOWS. THAT INSPIRED ST. MARY's TO RESTORE THE WINDOWS TO THEIR ORIGINAL BRILLIANCE. PRODUCER MERRY LUCERO BRINGS US TONIGHT's ARIZONA STORY.

>> Merry Lucero:
STAINED GLASS WINDOWS ARE THOUGHT TO HAVE EVOLVED FROM ANCIENT MOSAIC AND JEWELRY-MAKING. THERE IS A MYSTERY TO THE GLITTERING ART. A BASIC SUBSTANCE, SAND, IS TRANSFORMED BY FIRE, COLORED WITH METALLIC SALTS AND OXIDES AND SET IN PATTERNS TO GLOW FROM WITHIN. EARLY CHURCH WINDOWS TOLD BIBLICAL STORIES BECAUSE MANY PARISHIONERS WERE NOT LITERATE.

>> FR. Alonson De Blas:
THE STORIES WE SAW IN GLASS WERE IN THEIR IMAGINATIONS. HEROES WERE SANTA ANA OR SAN JOAQUIN, AND THEY WOULD SEE STUFF IN THE GLASS.

>> Jeffrey Campbell:
THEY WANTED THEM TO BE THEOLOGICALLY CORRECT, BUT THEY WERE MEANT TO TELL A STORY. A LOT OF PEOPLE IN THE 1300's COULDN't READ OBVIOUSLY, AND YOU COULD LOOK AT THE WINDOWS AND TELL A WHOLE STORY BY LOOKING AT THEM.

>> Merry Lucero:
THE NEARLY CENTURY-OLD WINDOWS AT ST. MARY's BASILICA IN DOWNTOWN PHOENIX STILL TELL STORIES TO PEOPLE EVERY DAY, LIKE THIS ONE OF JESUS IN THE TEMPLE.

>> FR. Alonson De Blas:
THEY SEE HIM BEING RESPECTFULLY HEARD BY THE ELDERS. THAT's COMPLETELY -- HE SHOULD BE RESPECTFULLY LISTENING, AND YET THEY'rE SO WOWED BY THE KID. SO IT's A LOVELY WAY TO MAKE THESE PROPHECIES, YOU KNOW, BE FULFILLED.

>> Merry Lucero:
SAINT MARY's IS THE MOTHER OF CATHOLIC PARISHES IN THE VALLEY, FOUNDED IN 1881, AND SINCE 1914 STAFFED BY FRANCISCAN FRYARS, OR THE BOYS IN BROWN.

>> FR. Alonson De Blas:
GERMAN FRANCISCANS CAME IN TO FILL IN THE GAP WHILE THERE WERE NO OTHER FRANCISCANS AROUND. THEY CAME OVER, AND WE MADE AN APPEAL, YOU KNOW, FELLOW FRANCISCANS, WE'rE RUNNING OUT OF GUYS HERE, CAN YOU SEND SOME OVER? ALL OF A SUDDEN WE HAD GERMANS. WHAT's HE DOING HERE?

>> Merry Lucero:
IN THE EARLY 1900's, THE WINDOWS AT ST. MARY's WERE CRAFTED IN ST. LOUIS, AND BROUGHT HERE BY THEIR MAKER, M.L. FRYE.

>> FR. Alonson De Blas:
WE TRACKED DOWN THE ACTUAL SHOP THAT TURNED THEM OUT, AND WENT TO THEM, I THINK THE GRANDSON WAS STILL THERE, AND SO, YEAH, THEY SAY THAT HE BROUGHT THEM OUT, HE ASSEMBLED THEM IN ST. LOUIS, AND CAME OUT ON THE TRAIN. CHUG, CHUG, CHUG, WITH THESE THINGS IN WOODEN CRATES, YOU KNOW, HIMSELF FOR HOLDING ON TO EVERYTHING.

>> John Phillips:
THEY'rE KNOWN FOR BEING NICE WINDOWS. THESE WINDOWS, IN PARTICULAR, ARE ONE OF THE BETTER SETS I'vE EVER SEEN THEM DO. THEY'rE EXTRAORDINARY WINDOWS.

>> Merry Lucero:
EACH PIECE OF STAINED CLASS IS HANDPAINTED AND FIRED IN A KILN SEVERAL TIMES UNTIL THE PAINT BECOMES PART OF THE GLASS. SET IN WOODEN FRAMES, THE GLASS AND LEAD HAVE WITHSTOOD THE PHOENIX HEAT FOR MORE THAN 90 YEARS, BUT TIME AND THE RENOVATION OF THE NEW PHOENIX CIVIC PLAZA ACROSS THE STREET CAUSED CONCERN.

>> Jeffrey Campbell:
THE FOUNDATION, UNREINFORCED MASONRY, SO THERE ARE NO STEEL REBARS. SO SUBSEQUENTLY THE BUILDING IS MORE SUSCEPTIBLE.

>> Merry Lucero:
SO SOME ART GLASS EXPERTS WERE CALLED IN.

>> John Phillips:
WE FOUND BULGING, WHERE THE WINDOW BULGES IN AND OUT. THERE WERE CRACKED-OUT PIECES, BROKEN-OUT PIECES. THE FRAMES ARE IN NEED OF CONDITIONING, CRACKED AND DRIED OUT AND REPANED. WE HAD SOME PREVIOUS REPAIRS DONE COMING UNDONE WE HAD TO REDO.

>> Merry Lucero:
PHILLIPS AND HIS CRAFTSMEN BEGAN THE TRICKY PROCEDURE OF REMOVING THE WINDOWS. THEN SET UP SHOP ON SITE AT ST. MARY's.

>> John Phillips:
USUALLY ABOUT EVERY 100, 125 YEARS YOU NEED TO COMPLETELY RELEAD THEM. TAKE THEM APART PIECE BY PIECE AND REPLACE ALL THE LEAD.

>> Merry Lucero:
BUT GENERALLY ST. MARY's WINDOWS WERE IN GOOD CONDITION.

>> John Phillips:
PART OF HAVING STAINED GLASS WINDOWS IS YOU HAVE TO MAINTAIN THEM. YOU HAVE TO KEEP CONTINUALLY DOING MAINTENANCE ON THEM. FORTUNATELY THIS BUILDING AND THIS DIOCESE IS GOOD ABOUT DOING THAT WITH THEIR WINDOWS.

>> FR. Alonson de Blas:
THERE WAS QUITE A SACRIFICE IN OUR OBTAINING THEM, AND REVERING THEM, AND PART OF THE THING IS PEOPLE HAVE THE NEED FOR CONTINUITY. SOME GRANDPARENTS' NAMES ARE UP HERE.

>> Jeffrey Campbell:
I THINK THEY SEE THE BUILDING AS AN IMPORTANT PART OF PHOENIX AS IT IS TODAY, BUT I THINK THEY ALSO SEE IT AS AN IMPORTANT PART OF THE FUTURE ONGOING, AND IT IS, IT's A JEWEL IN THE HEART OF DOWNTOWN PHOENIX.

>> Merry Lucero:
AND THE JEWEL-LIKE STAINED GLASS WINDOWS OF ST. MARY's BASILICA SHINE ONCE AGAIN THAT PARISHIONERS CAN LOOK INTO AND OUT AS THEY TRAVEL ON THEIR OWN SPIRITUAL JOURNEY.

>>> Merry Lucero:
THE MEDIAN HOME PRICE IN METRO PHOENIX HAS DIPPED. IS THE MARKET COOLING OFF? PLUS, RELIEF EFFORTS FOR THE KASHMIR EARTHQUAKE AND OTHER DISASTERS, EMERGENCY RESPONDERS FROM AROUND THE WORLD MEETING RIGHT HERE IN THE VALLEY. THOSE STORIES TUESDAY ON "HORIZON."

>> Michael Grant:
WEDNESDAY WE'll TAKE A LOOK AT HOW THE CITY OF MESA IS CHANGING. ON THURSDAY, WE'll TALK WITH "WALL STREET JOURNAL" EDITORIAL WRITER STEVEN MOORE. AND ON FRIDAY, OF COURSE, PLEASE JOIN US FOR THE JOURNALISTS ROUNDTABLE WHERE WE'll RECAP THE WEEK's NEWS EVENTS. THANK YOU VERY MUCH FOR JOINING US ON THIS MONDAY EVENING. I'm MICHAEL GRANT. HAVE A GREAT ONE. GOOD NIGHT.
In this segment:
Virginia Skinner:Director of Development, Association of Arizona Food Banks;Bob Evans:Executive Director, United Food Bank;
SPOTLIGHT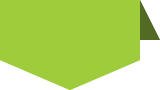 STAY in touch
with
azpbs.
org
!
Subscribe to Arizona PBS Newsletters: