sign up has started for the new Medicare prescription drug program. But choosing a plan can be daunting. Lupe Solis of AARP and Heather Daniel of the Foundation for Senior Living explain how to best choose a plan and how to get more information.
Transcript:
>>> MICHAEL GRANT:
TONIGHT ON HORIZON, SIGNUP STARTED THIS WEEK FOR THE NEW MEDICARE PRESCRIPTION DRUG PLAN, AND SENIORS WORKING TO TRY TO FIGURE OUT THAT PLAN. ALSO TONIGHT A NOTED WALL STREET JOURNAL EDITORIAL WRITER JOINS US TO TALK ABOUT THE ECONOMY. THAT'S COMING UP NEXT ON HORIZON.

>> SPEAKER:
MEDICARE HANDBOOK OR ON THE TELEPHONE OR AT THE WEBSITE.

>> MIKE SAUCEDA:
AN AIDE TO THE CONGRESSMAN EXPLAINING THE NEW PART D PRESCRIPTION DRUG PROGRAM WHICH GOES INTO EFFECT JANUARY 1. THE WIDE ARRAY OF CHOICES IN THE NEW PLAN HAS LEFT MANY OF THOSE ELIGIBLE, SENIORS OVER 65 AND THOSE ON DISABILITY, WITH MANY QUESTIONS ABOUT THE PLAN.

>> ALMA GREY:
I HAVE REALLY DON'T KNOW WHAT TO DO. I AM WORRIED ABOUT HAVING TO PAY A HIGH FEE EACH MONTH. YOU KNOW? AND THE DEDUCTIBLE WORRIES ME.

>> BILL CASE:
IT'S NOT SO MUCH CONFUSING AS PONDEROUS. YOU KNOW, IN OTHER WORDS, THERE'S AN AWFUL LOT TO DIGEST. IT'S LIKE A LITTLE CHIHUAHUA TRYING TO SWALLOW A LION. YOU KNOW? IT'S SOMETHING LIKE THAT. I DON'T THINK IT'S CONFUSING SO MUCH. I MEAN, IN OTHER WORDS, DUPLICATION OR ANYTHING -- OBSCURE OR ANYTHING -- I REALLY DON'T THINK SO. I THINK IT'S JUST A MATTER OF US TAKING TIME TO SORT OUT THE FACTS.

>> RAY DE LA ROSA:
THE CONFUSION IS ALL OF A SUDDEN THERE'S THIS PLAN THAT THE PROGRAM THAT PROVIDES MEDICARE PRESCRIPTION DRUG PLAN, BUT THERE'S SO MANY OF THEM AND THEY ALL HAVE THESE CHARTS. HAVE YOU SEEN THEY WANT TO OFFER DISCOUNTS, THEY WANT TO OFFER DIFFERENT PLAN TYPES AS FAR AS SOME -- SOME WILL COVER CERTAIN DRUGS, SOME WILL NOT COVER CERTAIN DRUGS, WE'VE HUMANA WITH THREE OR FOUR DIFFERENT PLANS AND YOU HAVE TO GO THROUGH THE MUCK AND MIRE.

>> MIKE SAUCEDA:
SENIORS ARE LEARNING AS INFORMATION GETS TO THEM. TERRY JENKINS OF AHWATUKEE SAYS HE'S BEEN TO THREE SEMINARS AND DECIDED ON A PLAN.

>> TERRY JENKINS:
THE FOG SORT OF CLEARED AFTER A LITTLE WHILE. THERE'S A LOT OF HELPFUL INFORMATION BEING GIVEN.

>> MIKE SAUCEDA:
THE MEDICARE PRESCRIPTION DRUG PLAN SIGNUP STARTED NOVEMBER 15, AND RUNS THROUGH MAY 15 OF 2006. IF YOU WANT YOUR DRUG PLAN TO GO INTO EFFECT BY JANUARY 1, 2006, YOU HAVE TO SIGN UP BY DECEMBER 31. YOU CAN SIGN UP AFTER MAY 15 BUT PENALTIES MAY APPLY. YOU CAN SIGN UP FOR ONE OF DOZENS OF PRIVATELY OFFERED PLANS AND DEPENDING ON WHICH PLAN YOU HAVE YOU MAY HAVE A DEDUCTIBLE. PLANS ALSO HAVE CO-PAYS AND MONTHLY PREMIUMS. NOT ALL PLANS COVER THE SAME DRUGS. YOU CAN SIGN UP FOR A STAND ALONE PRESCRIPTION DRUG PLAN OR JOIN A MEDICARE ADVANTAGE PLAN WHICH IS AN OVERALL MEDICAL PLAN INCLUDING PRESCRIPTION DRUG COVERAGE. THOSE BELOW CERTAIN INCOME LEVELS CAN GET EXTRA HELP AND MAY NOT PAY A PREMIUM OR DEDUCTIBLE. THE PLAN IS VOLUNTARY SO THOSE WITH COVERAGE FROM A PREVIOUS EMPLOYER, THE MILITARY, VETERANS AFFAIRS OR INDIAN TRIBES MAY BE BETTER OFF WITH THERE CURRENT COVERAGE. THERE'S A GAP BETWEEN $2200 AND $3600 WHERE A PATIENT WOULD PAY ALL HIS OR HER PRESCRIPTION COSTS. THAT'S A LOT OF VARIABLES FOR SENIORS TO CONSIDER BUT THEN THEY HAVE A COUPLE OF TIPS TO HELP YOU FIND THE BEST COVERAGE. HE SAYS FIND OUT WHICH IS THE BEST PLAN BASED ON YOUR PRESCRIPTIONS AND WORK BACKWARDS THERE OR LET A PHARMACIST HELP YOU OUT.

>> RAY DE LA ROSA:
THE OTHER OPTION THAT MAKES IT A LITTLE EASIER IS TO GO TO YOUR PHARMACIST. HE ALREADY KNOWS WHICH DRUGS YOU ARE TAKING AND HE CAN TELL YOU WHICH PLANS HE'S CONTRACTING WITH, AND THEN THAT WAY YOU CAN GO BACKWARDS AND SAY, OK, HERE'S THE PLANS HE'S CONTRACTING WITH. NOW WHAT ARE THEIR PREMIUMS? WHAT ARE THEIR CO-PAYS, WHAT INSURANCE -- YOU CAN WORK BACKWARDS THROUGH YOUR PHARMACIST.

>> MICHAEL GRANT:
HERE NOW TO TELL US MORE ABOUT THE MEDICARE PART D PRESCRIPTION DRUG PLAN IS LUPE SOLIS OF THE AARP AND HEATHER DANIEL OF THE FOUNDATION FOR SENIOR LIVING. WELL, LET'S PLUNGE IN HERE. WE HAVE A LOT OF GROUND TO COVER. LET'S FIRST START WITH WHAT KIND OF EDUCATION EFFORTS, FOR EXAMPLE, THAT AARP HAS GOING.

>> LUPE SOLIS:
WELL, MICHAEL, WE ARE CONCENTRATING RIGHT NOW ON PEOPLE WHO ARE ELIGIBLE FOR WHAT WE CALL THE LIMITED ASSISTANCE OR EXTRA HELP, PEOPLE WHO, IF THEY NEED THE INCOME GUIDELINES AND THE ELIGIBILITY REQUIREMENTS, WOULD BE ABLE TO GET A LOT OF HELP FOR NO COST AT ALL. AND SO WE ARE EMPHASIZING THAT OUT IN THE COMMUNITY, MAKING SURE THAT PEOPLE HAVE ANSWERED THOSE LETTERS THAT CAME FROM SOCIAL SECURITY ADMINISTRATION. MAKING SURE THAT THEY QUALIFY AND THAT THEY DON'T WE HAVE SOME OTHER AVENUES THEY CAN PURSUE.

>> MICHAEL GRANT:
LET'S STICK WITH THAT FOR A MINUTE. WHO CAN QUALIFY FOR EXTRA HELP?

>> LUPE SOLIS:
IN THE STATE ANYONE WHO IS MEDICARE ELIGIBLE, DUAL ELIGIBLE DOES NOT HAVE TO WORRY ABOUT DOING ANYTHING. THEY ARE AUTOMATICALLY ENROLLED BUT THERE ARE CERTAINLY OTHER LIMITS OF INCOME THAT GO UP TO 150% OF FEDERAL POVERTY LEVEL WHICH EQUATES TO $14,355 FOR AN INDIVIDUAL, OR $19,245 FOR A COUPLE THAT COULD QUALIFY FOR ADDITIONAL HELP. AND THE GOOD PART ABOUT THAT IS THEY WOULD NOT PAY VERY LITTLE PREMIUM, PROBABLY NO CO-PAYS AND NO GAPS IN COVERAGE.

>> MICHAEL GRANT:
OK. HEATHER, FOUNDATION FOR SENIOR LIVING. WHAT'S YOUR GROUP DOING TO HELP SENIORS IN THIS AREA?

>> HEATHER DANIEL:
WELL, WE GET, OH, BETWEEN 400 AND 500 CALLS A MONTH AND WHAT WE CAN DO FOR PEOPLE IF THEY DO CALL, IF THEY ARE CONFUSED, WE CAN GO ON THE MEDICARE WEBSITE FOR THEM AND GIVE THEM INFORMATION THAT THEY MIGHT NOT HAVE ACCESS TO. SO WE CAN, YOU KNOW, HAVE AN EDUCATION AND UNDERSTANDING ABOUT SOME THINGS THAT THEY MIGHT BE CONFUSED ABOUT.

>> MICHAEL GRANT:
OK. I HAVE A NOTE HERE TO MYSELF. AS GOOD AS. WHAT DOES THAT MEAN?

>> HEATHER DANIEL:


PEOPLE THAT HAVE PLANS, LIKE, SAY, FOR INSTANCE, A BOEING RETIREE OR THEY HAVE COVERAGE BECAUSE THEY RETIRED FROM A COMPANY OR THEY HAVE JUST A BENEFIT, YOU KNOW, THAT THEY HAVE SOME COVERAGE FOR MEDICINE, FOR THEIR MEDICAL COVERAGE, AND AS GOOD AS IS WHAT THEY ARE GOING TO GET. SO THEY HAVE A CHOICE. THEY CAN STAY WITH WHAT THEY HAVE GOT. IT'S AS GOOD AS WHAT MEDICARE PART D IS; THEY NEED THAT LETTER SAYING THAT THEIR COVERAGE IS AS GOOD AS. IF THEY DO NOT GET THAT LETTER OR THEIR COVERAGE IS NOT AS GOOD AS MEDICARE PART D, THEY WILL BE PENALIZED FOR NOT SIGNING UP AT ONE 1% PER MONTH CONTINUOUSLY.

>> MICHAEL GRANT:
SO IN OTHER WORDS, THE EMPLOYER OR WHOEVER IT IS SHOULD BE SENDING YOU THAT LETTER.

>> HEATHER DANIEL:
IF YOU DO NOT GET THE LETTER, YOU NEED TO CALL YOU'RE, EITHER UNION REPRESENTATIVE IF IT WAS THROUGH A UNION OR YOUR H.R. DEPARTMENT OF THE COMPANY. AND MAKE SURE THAT THIS IS AS GOOD AS MEDICARE PART D.

>> MICHAEL GRANT:
OK. LUPE, I THINK WE IDENTIFIED THERE ON THE TAPE PIECE THERE WERE LIKE 70 PLANS BEING --

>> LUPE SOLIS:
NOT QUITE 70 BUT, YES, QUITE A FEW IN ARIZONA. I THINK THERE ARE OVER 40.

>> MICHAEL GRANT:
WHAT DO YOU LOOK FOR? I MEAN, THAT'S A LOT OF CHOICES TO SORT THROUGH.

>> LUPE SOLIS:
IT CERTAINLY IS AND AS YOU WELL KNOW, MICHAEL, SOMETIMES TOO MANY OPTIONS ARE NO CHOICE.

>> MICHAEL GRANT:
THAT'S RIGHT.

>> LUPE SOLIS:
THEY CONFUSE PEOPLE. BUT I THINK WHAT'S IMPORTANT, FIRST OF ALL, IS TO RECOGNIZE THAT THE FIRST THING YOU NEED TO HAVE WITH YOU IS HOW MANY PRESCRIPTIONS DO YOU TAKE? WHAT DOSAGES DO YOU TAKE? HOW MANY PER MONTH YOU TAKE? BECAUSE WITH THAT INFORMATION, YOU CAN CERTAINLY COMPARE AMONGST THE PLANS. YOU WILL BE ABLE TO FIND OUT HOW MUCH WOULD EACH ONE OF THEM COST YOU, WHICH IS MORE CONVENIENT FOR YOU? WHICH IS THE BEST COVERAGE FOR YOU? SO THERE IS A WAY TO GET THROUGH IT. BUT IT IS CONFUSING BUT PEOPLE SHOULD NOT BE FEARFUL ABOUT IT. ASK THE QUESTIONS. THERE ARE PLENTY OF PEOPLE OUT THERE WAITING TO HELP.

>> MICHAEL GRANT:
HEATHER, THERE ARE A COUPLE OF WAYS TO GO HERE, ARE THERE NOT? YOU CAN GO FOR JUST A PRESCRIPTION PLAN OR YOU COULD GO FOR MORE COMPREHENSIVE COVERAGE THAT WOULD INCLUDE PRESCRIPTIONS. CORRECT?

>> HEATHER DANIEL:
WELL, IT'S, TOO, IF YOU ARE IN AN HMO THAT'S A MEDIGAP, YOU RIGHT NOW ARE GETTING SOME PRESCRIPTION COVERAGE WITH YOUR MEDICAL PLAN. IF YOU DO GO OUTSIDE OF YOUR HMO AND SIGN UP FOR A PLAN, YOUR MEDICAL COVERAGE WILL STOP. YOU WILL BE ABLE TO SIGN UP FOR SOME OTHER MEDICAL COVERAGE, BUT YOU NEED TO UNDERSTAND THAT YOU WILL BE AUTO-ENROLLED IF YOU ARE IN AN HMO.

>> MICHAEL GRANT:
YOU WILL BE AUTO-ENROLLED?

>> HEATHER DANIEL: CORRECT. INTO MEDICARE PART D AND THERE WILL NOT -- THERE ARE MANY IN THE STATE -- I THINK THERE'S FIVE THAT THERE IS NO PREMIUM FOR THE MEDICARE D OR YOUR MEDICAL COVERAGE FOR THE HMO. SO IT IS FREE. YOU WILL HAVE THE GAP, THOUGH; THAT YOU CAN PURCHASE AN ENHANCED PRODUCT THAT WILL TAKE CARE OF THAT GAP.

>> MICHAEL GRANT:
NOW, ARE SOME DRUGS COVERED? ON SOME PLANS AND NOT COVERED ON OTHER PLANS?

>> HEATHER DANIEL:
THAT'S RIGHT. SO THAT SHOULD BE A PRETTY STRONG DECIDING FACTOR IN, WHICH PLAN YOU, CHOOSE. BECAUSE YOU WANT YOUR DRUGS TO BE COVERED. AND SO THAT'S PROBABLY ONE OF THE MOST IMPORTANT FACTORS IN YOUR CHOOSING A PLAN IS, ARE MY DRUGS COVERED?

>> MICHAEL GRANT:
IN FACT, AND I THINK THIS MAY HAVE BEEN, MAY HAVE BEEN TOUCHED ON, IS MAYBE A GOOD WAY TO APPROACH THIS IS TO WORK BACKWARDS? SAY, I TAKE THESE FIVE MEDICATIONS. WHAT PLAN --

>> LUPE SOLIS:
WHAT PLAN OFFERS THEM?

>> MICHAEL GRANT:
WHAT PLAN OFFERS THEM?

>> LUPE SOLIS:
CERTAINLY. I WOULD GO THAT ROUTE, CERTAINLY. BECAUSE WHAT YOU WANT TO DO IS, FOR EXAMPLE, LET'S SAY THAT YOU ARE TAKING FLOSAMAX AND LIPITOR, YOU WANT TO START WITH THE MOST EXPENSIVE MEDICATION AND MAKE SURE YOU ARE INTO A PLAN THAT COVERS THOSE. NOW, IT WILL TELL YOU UP FRONT, IT TELLS YOU THIS PLAN FOR THESE PREMIUM COVERS 82% OF THE FORMULARY. 97% OF THE FORMULARY. IT MAY EVEN BE WORTH IT FOR YOU TO BUY ONE OF THE HIGHER PRICE PLANS IF IT HAS THE COVERAGE THAT YOU NEED.

>> MICHAEL GRANT:
AND THERE ARE CHARTS AVAILABLE?

>> LUPE SOLIS:
THERE ARE CHARTS AVAILABLE.

>> MICHAEL GRANT:
TO COMPARE AND CONTRAST.

>> LUPE SOLIS:
TO COMPARE, UH-HUH.

>> MICHAEL GRANT:
FROM WHO ARE THOSE --

>> LUPE SOLIS:


IT'S FROM MEDICARE.GOV AND YOU CAN GO ON THE WEBSITE AND LOOK AT THE TWO. IT'S CALLED THE PLAN COMPARE. BUT IF YOU DON'T HAVE ACCESS TO INTERNET, IT'S ALSO IMPORTANT TO KNOW YOU CAN CALL MEDICARE OR YOU CAN CALL SHIPP WHICH YOU WILL BE GIVING THOSE NUMBERS LATER IN THE PROGRAM AND THEY WILL WALK YOU THROUGH IT.

>> MICHAEL GRANT:
IN FACT, WE HAVE THAT.

>> LUPE SOLIS: BUT HAVE THE INFORMATION READY. DON'T SAY TO SOMEBODY, HOLD A SECOND, I GOT TO GO FIND OUT. LIST ALL YOUR INFORMATION, ALL THE PRESCRIPTIONS THAT YOU TAKE AND IN THE CASE OF MY MOTHER, DON'T CONFUSE CALCIUM, PRESCRIPTIONS FOR PRESCRIPTION. THAT MAY BE SOMETHING YOU ARE TAKING BUT IT'S NOT A PRESCRIPTION.

>> MICHAEL GRANT:
THAT'S A HEALTH -- MAY NOT NECESSARILY GET THAT. HEATHER, WHERE ARE THE MOST CONFUSING AREAS THAT YOU ARE FINDING? WHAT ARE PEOPLE MOST MYSTIFIED ABOUT?

>> HEATHER DANIEL:
WELL, I THINK SOME PEOPLE ARE CONFUSED ABOUT, SHOULD THEY DO THIS? IT'S SUCH A NEW; IT'S ALL NEW TO THEM. AND SOME PEOPLE ARE JUST LEERY OR SKEPTICAL ABOUT WHETHER THIS IS GOING TO HELP THEM OR BENEFIT THEM. I WOULD SAY, YES, IT'S GOING TO BENEFIT EVERYBODY. I WOULD SAY AT FIRST WHEN I FIRST STARTED READING THE MATERIAL ABOUT MEDICARE PART D, I WAS A LITTLE SKEPTICAL BUT I THINK THAT EVERYBODY NEEDS TO SIGN UP FOR IT. IT'S DEFINITELY SOMETHING THAT'S REALLY GOING TO HELP SENIORS.

>> MICHAEL GRANT:
YOU MENTIONED BEFORE WE WENT ON THE AIR, TREATING IT LIKE INSURANCE. YOU OBVIOUSLY PAY PREMIUMS ON INSURANCE. AND YOU DON'T ALWAYS GET THOSE PREMIUMS BACK. IS THAT --

>> HEATHER DANIEL:
THAT'S TRUE. THE ONE THING THAT YOU NEED TO THINK OF THIS AS, IT IS AN INSURANCE PROGRAM. RIGHT NOW, YOU MAY BE ON NO MEDS BUT IT'S IMPORTANT TO SIGN UP ON THIS. AND BECAUSE IN THE FUTURE, YOU DON'T KNOW, 10 YEARS FROM NOW, YOU MAY BE ON SEVEN, $800 A MONTH IN MEDS. AND THERE ARE MANY SENIORS RIGHT NOW THAT SPEND THAT MUCH EACH MONTH ON THEIR MEDICATIONS. SO THIS IS GOING TO HELP EVERYBODY. THIS, IT'S JUST A WIN-WIN SITUATION FOR PEOPLE. BUT THEY HAVE TO SIGN UP. YOU KNOW, THAT'S IMPORTANT.

>> MICHAEL GRANT:
LUPE, IF YOU DON'T SIGN UP, WALK THROUGH THOSE WINDOWS AGAIN.

>> LUPE SOLIS:
THE WINDOWS OF OPPORTUNITY. INITIAL ENROLLMENT, NOVEMBER 15 THROUGH MAY 15 OF NEXT YEAR. IF YOU HAVE NO COVERAGE, STARTING JANUARY 1, YOU WOULD NATURALLY WANT TO SIGN UP BY DECEMBER 31. BUT THERE'S TIME. PEOPLE SHOULD TAKE THEIR TIME AND INVESTIGATE THE VARIOUS OPTIONS AVAILABLE. AFTER THAT, THE WINDOW OF OPPORTUNITY OPENS UP. IT'S AN ENROLLMENT PERIOD. ONCE A YEAR, NOVEMBER 15 AND DECEMBER 31, BUT FOR THIS INITIAL ENROLLMENT PERIOD, IT LASTS SIX MONTHS. IT'S PLENTY OF TIME FOR YOU TO FIGURE OUT ARE WHAT I HAVE WHAT I WANT TO KEEP OR DO I WANT TO MOVE ON? BECAUSE IT DOES HAVE THE 1% PENALTY PER MONTH AS LONG AS YOU DO NOT TAKE THE BENEFITS, THE INSURANCE PREMIUM.

>> MICHAEL GRANT:
SO IF YOU DON'T SIGN UP BY MAY 15TH, THERE'S A PENALTY INVOLVED?

>> LUPE SOLIS:
THERE WILL BE A PENALTY OF 1% PER MONTH.

>> MICHAEL GRANT:
WHAT DOES THE 1% APPLY TO?

>> LUPE SOLIS:
IT'S APPLIED TO THE AVERAGE OF THE NATIONAL PREMIUMS WHICH IS AROUND $32 THIS YEAR. BUT REMEMBER, THOSE COULD GROW. THEY COULD INCREASE FROM YEAR TO YEAR.

>> MICHAEL GRANT:
SO UNDERSTANDING YOU CORRECT, THE PENALTY IN THAT CASE WOULD BE 32 CENTS PER MONTH THAT YOU DID NOT SIGN UP.

>> LUPE SOLIS:
RIGHT.

>> MICHAEL GRANT:
NOW, HEATHER, CAN YOU CHANGE A PLAN? LET'S SAY YOU SIGN UP FOR PLAN 1 IN EARLY DECEMBER, AND BEFORE YOU GET TO NEXT DECEMBER AND YOU SAY, THAT DIDN'T WORK TOO WELL. CAN YOU SAY?

>> HEATHER DANIEL:
THERE'S AN OPEN ENROLLMENT PERIOD. FOR THE FIRST FIVE MONTHS YOU WILL BE ABLE TO CHANGE AROUND SOME. IT'S GOING TO BE -- IF YOU ARE ON ACCESS, YOU ARE GOING TO BE ABLE TO MAKE CHANGES. THEY ARE -- YOU ARE GOING TO BE ABLE TO MOVE AROUND, TOO, IF YOUR MEDICATIONS CHANGE. SAY YOU SIGNED UP FOR THIS PLAN BECAUSE YOU HAD ALL THESE MEDICATIONS. NOW YOU ARE NOT TAKING THOSE. AND SO YOU NEED TO GO TO A DIFFERENT PLAN. THEN, YES, BUT EVERY YEAR THERE'S GOING TO BE AN OPEN ENROLLMENT FOR YOU TO SWITCH YOUR PLAN.

>> MICHAEL GRANT:
COULD YOU USE, LUPE, THE NEXT SIX MONTHS TO TRY OUT A COUPLE DIFFERENT PLANS?

>> LUPE SOLIS:
THERE'S A DIFFERENCE, THOUGH. WHAT HEATHER IS TALKING ABOUT, MEDICAID COVERS THOSE ALSO. THE DUAL ELIGIBLES. THOSE WILL BE ABLE TO SHIFT FROM MONTH TO MONTH IF NECESSARY. UP TO DECEMBER -- AFTER DECEMBER 31ST, IF YOU MAKE A CHOICE BY DECEMBER 31ST, YOU WILL BE STUCK WITH THAT FOR THE WHOLE YEAR. IF YOU WAIT UNTIL MAY 31ST, THEN YOU HAVE -- HOWEVER, BEFORE YOU ACTUALLY START RECEIVING A BENEFIT, YOU WOULD BE ABLE TO CHANGE. LET'S SAY THAT YOU SELECT SOMETHING NOVEMBER 15, AND BY DECEMBER 29, YOU DECIDE, THAT WASN'T THE RIGHT ONE. YOU CAN STILL FILL IN ANOTHER.

>> MICHAEL GRANT:
HEATHER, LET ME ASK YOU TO DO MY WORK FOR ME. WE HAVE SOME SCREENS HERE TO GIVE PEOPLE INFORMATION ON WHERE TO CALL. SO LET'S THROW THOSE OUT AND WHY DON'T YOU JUST LAY THEM OUT HERE?

>> HEATHER DANIEL:
OK. THERE'S THE SENIOR HELP LINE. 602-264-4357. AND YOU ALSO CAN TALK TO SOMEBODY IN BENEFITS. THEY PATCH YOU RIGHT IN TO SEE IF YOU ARE ELIGIBLE FOR THE ACCESS PROGRAMS. MEDICARE PHONE NUMBER IS 1-800-633-4227 AND THE MEDICARE WEBSITE IS WWW.MEDICARE.GOV.

>> MICHAEL GRANT:
HEATHER DANIEL, THANK YOU VERY MUCH FOR JOINING US.

>> HEATHER DANIEL:
YOU ARE WELCOME.

>> MICHAEL GRANT:
LUPE SOLIS, GOOD TO SEE YOU AGAIN.

>>> MICHAEL GRANT:
ALL STREET JOURNAL EDITORIAL WRITER STEPHEN MOORE IS A FORMER SENIOR FELLOW OF THE CATO INSTITUTE, A CONTRIBUTOR TO THE NATIONAL REVIEW AND AUTHOR OF SEVERAL BOOKS. HE RECENTLY WAS IN THE VALLEY FOR THE GOLDWATER INSTITUTE'S BOOK SERIES. LARRY LEMMONS SPOKE WITH MOORE AT THE GOLDWATER INSTITUTE.

>> LARRY LEMMONS:
THESE ARE DIFFICULT TIMES FOR THE PRESIDENT. HARRIET MIERS, THE INDICTMENT OF SCOOTER LIBBY. HIS APPROVAL RATING AT THE MOMENT ISN'T VERY HIGH. WHAT'S YOUR TAKE ON THESE ISSUES? AND HOW DO YOU THINK THEY AFFECT THE PRESIDENT'S ABILITY TO PROMOTE HIS AGENDA?

>> STEPHEN MOORE:
THERE'S NO QUESTION PRESIDENT BUSH HAS HAD A LOUSY COUPLE OF MONTHS. AND THE ONE THING YOU LEFT OUT WAS THE KATRINA SITUATION, WHICH REALLY THE PRESIDENT MISHANDLED AND A LOT OF CONSERVATIVES ARE ANGRY NOT SO MUCH WITH THE MISHANDLING BUT THE FACT PRESIDENT BUSH SEEMS TO WANT TO THROW MONEY AT THE PROBLEM. AND I WOULD SAY THAT'S THE BIG PROBLEM WITH THE REPUBLICAN PARTY IN GENERAL AND HIS FALLING APPROVAL RATING IN GENERAL AND PRESIDENT BUSH SEEMS TO BE SPENDING US TO THE POOR HOUSE WITH ALL OF THE DOMESTIC SPENDING AND MILITARY SPENDING AND SO ON AND SO WHEN I GO AROUND THE COUNTRY AND TALK TO CONSERVATIVE AUDIENCES AND JUST BUSINESSMEN AND SO ON, THEY ARE VERY CONCERNED ABOUT THE FACT THAT REPUBLICANS ARE SUPPOSED TO BE THE ANTI-BIG GOVERNMENT PARTY BUT THEY ARE COMING ACROSS AS BEING A VERY FISCALLY IRRESPONSIBLE. SO WHEN YOU ADD ALL THESE THINGS UP IT'S BEEN A VERY TOUGH PERIOD FOR PRESIDENT BUSH. I DO THINK THE NOMINATION OF JUDGE ALITO WAS A REAL COUP FOR BUSH IN THE SENSE IT FINALLY WAS GOOD NEWS FOR CONSERVATIVES WHO FELT LATELY THAT BUSH HAS ABANDONED THEM.

>> LARRY LEMMONS:
SPEAKING OF FISCAL CONSERVATISM, THOUGH, WE HAVE A BUDGET DEFICIT AND THE COST OF KATRINA AND THE COST OF THE WAR, IS THIS A TIME TO CUT TAXES? OR IS IT A TIME TO HAVE MORE TAXES?

>> STEPHEN MOORE:
HOPEFULLY MORE TAX CUTS ARE IN ORDER. YOU KNOW, THE ONE THING PRESIDENT BUSH DID IN HIS FIRST TERM THAT I WAS MOST BULLISH ON WAS THE CUT THAT WE DID IN THE CAPITAL GAINS AND DIVIDEND TAX WHICH REALLY STIMULATED A STOCK MARKET RECOVERY, IT STIMULATED BUSINESS INVESTMENT. YOU KNOW, LET'S NOT FORGET THAT BEFORE KATRINA HIT, THE AMERICAN ECONOMY WAS REALLY CLICKING ON ALL CYLINDERS. THEY HAD VERY STRONG 4% ECONOMIC GROWTH. WE HAD OVER THE LAST TWO YEARS SINCE THE CAPITAL GAINS AND DIVIDEND CUT, 4 MILLION JOBS CREATED. THE LOWEST EMPLOYMENT RATE IN THE INDUSTRIALIZED WORLD AND HERE'S THE MOST INTERESTING THING ABOUT IT. YOU MENTIONED TAX REVENUES AND OBVIOUSLY TO BALTIMORE BUDGET YOU HAVE TO GET TAX REVENUES UP AND SPENDING DOWN, WELL, TAX REVENUES ARE UP. IN FACT, LAST YEAR, THE FISCAL YEAR, WHICH ENDED OCTOBER 1, FOR FISCAL YEAR 2005, OUR FEDERAL REVENUES WERE UP $275 BILLION, BILLION WITH A B. THAT WAS THE SINGLE LARGEST INCREASE IN FEDERAL REVENUES ADJUSTED FOR INFLATION IN THE AMERICAN HISTORY. WE DON'T HAVE A REVENUE PROBLEM. THE REVENUES HAVE BEEN GROWING AT A VERY BRISK PACE JUST AS HERE IN ARIZONA, YOUR STATE REVENUES ARE UP A LOT. THE PROBLEM IS, AS YOU MENTION, WE ARE SPENDING A LOT OF MONEY ON THE BAR, WE ARE SPENDING A LOT OF MONEY ON PORK BARREL HIGHWAY PROJECT, WE ARE SPENDING A LOT OF MONEY ON OTHER DOE MESS FICK PROBLEMS, HEALTH CARE IS A BIG PROBLEM AND I BELIEVE IF YOU ARE GOING TO BALANCE THE BUDGET YOU NEED TO DO TWO THINGS. KEEP THE ECONOMY GROWING; I AM PRETTY BULLISH ON THE ECONOMY. THE PROBLEM IS WE CAN'T GET THESE SPENDING PRIORITIES UNDER, UNDER WRAPS. WE SEEM TO WANT TO SPEND MONEY ON EVERYTHING AND IF EVERYTHING IS A PRIORITY THEN NOTHING IS A PRIORITY.

>> LARRY LEMMONS:
WHAT DO YOU THINK ABOUT THE DEPARTURE OF ALAN GREENSPAN? HOW IS THAT GOING TO AFFECT ECONOMY?

>> STEPHEN MOORE:
WELL, ALAN GREENSPAN WAS ARGUABLY THE GREATEST CENTRAL BANKER OF ANY COUNTRY IN THE LAST 50 YEARS. SO HE'S AGAIN A PHENOMENAL JOB. THERE HAVE BEEN SOME MISTAKES BUT HE'S BEEN, FOR 18 YEARS, HE HAS BEEN A VERY STEADY HAND IN TERMS OF CONTROLLING INFLATION, KEEPING THE DOLLAR STRONG, AND STABLE. AND SO OBVIOUSLY, HIS LEAVING IS, HE IS A TOUGH ACT TO FOLLOW, LET'S PUT IT LIKE THAT. BUT I THINK DOUG BERNANKE IS VERY MUCH IN THE ALAN GREENSPAN MOLD, WHICH IS EXACTLY WHAT THE MARKETS WANTED. THEY WANTED SOMEBODY THAT WOULD FOLLOW THE REAGAN-VOLKER-GREENSPAN MODEL; KEEP INFLATION IN CONTROL BECAUSE THAT'S THE VALUE OF THE CURRENCY IS THAT IT'S A STORE OF VALUE. AND IF THAT, IF YOU HAVE HEAVY INFLATION, WHAT THAT REALLY MEANS THAT STORE OF VALUE DETERIORATES OVER TIME. LOOK AT POOR COUNTRIES AROUND THE WORLD. AND THE ONE THING YOU FIND WITH POOR COUNTRIES IS THEY HAVE A CURRENCY THAT'S NOT VERY STABLE. YOU KNOW, VENEZUELA IS A GOOD EXAMPLE OF THAT RIGHT NOW. THEIR ECONOMY IS IN THE TANKS. THAT'S BECAUSE THEY HAVE GOT 25% INFLATION EVERY YEAR.

>> LARRY LEMMONS:
CHINA AND JAPAN ARE BUYING UP A LOT OF OUR DEBT AND TALKING ABOUT CURRENCY, TOO, IS THAT A PROBLEM DOWN THE ROAD? IS THERE SOMETHING WE SHOULD BE WORRIED ABOUT?

>> STEPHEN MOORE:
I DON'T THINK THAT THE PROBLEM OF CHINA AND JAPAN OWNING OUR DEBT IS A PROBLEM. THE REASON THAT THE CHINESE AND THE JAPANESE WANT TO OWN U.S. DEBT IS THEY WANT TO OWN DOLLAR DENOMINATED ASSETS. THAT IS TO SAY FIVE YEARS FROM NOW THEY WANT TO GET THEIR MONEY BACK IN DOLLARS. WHY? BECAUSE THEY HAVE CONFIDENCE IN THE AMERICAN ECONOMY. THEY HAVE CONFIDENCE IN OUR CURRENCY. SO IT'S MUCH BETTER THAT THEY ARE INVESTING IN U.S. DEBT THAN IF THEY WERE INVESTING IN THE EURO OR OTHER CURRENCIES OR OTHER DEBTS. SO I BELIEVE THAT WHAT YOU ARE SEEING IN AMERICA TODAY IS A REAL ECONOMIC GROWTH ENGINE. OUR MANUFACTURING SECTOR, LET'S LOOK AT THAT FOR A MINUTE. WE HAVE SEEN OVER THE LAST FOUR OR FIVE YEARS, THE STRONGEST GROWTH IN MANUFACTURING PRODUCTIVITY VIRTUALLY IN AMERICAN HISTORY OVER THAT PERIOD. WE ARE LOSING GOOD JOBS IS CRAZY. IN FACT, AMERICAN MANUFACTURING HAS DONE BETTER THAN MANUFACTURING VIRTUALLY ANYWHERE ELSE IN THE WORLD. NOW, IT IS TRUE THAT NOT AS MANY AMERICANS ARE EMPLOYED IN MANUFACTURING. BUT THAT'S PARTLY BECAUSE AS WE BECOME MORE PRODUCTIVE, IT'S FEWER WORKERS TO PRODUCE THE SAME AMOUNT OF GOODS. IF LOOK AT OUR TECHNOLOGY SECTOR, THOSE SECTORS ARE DOING WELL. THE FINANCIAL SERVICES SECTOR, THE U.S. IS NUMBER ONE SO I TEND TO BE BULLISH ON THE AMERICAN ECONOMY. WE ARE SUCKING IN CAPITAL FROM ALL OVER THE WORLD. THIS IS THE GREAT UNTOLD STORY IS THAT EVERY MONTH TENS OF BILLIONS OF DOLLARS ARE COMING FROM CHINA AND JAPAN AND EUROPE. THEY ARE COMING OVER THE BORDER IN THE UNITED STATES. I WAS JUST IN SAN ANTONIO LAST WEEK. AND SAN ANTONIO, I THINK IT'S HONDA IS BUILDING A NEW $300 MILLION PLANT THERE THAT WILL HIRE SOME THOUSAND WORKERS. THAT'S INSOURCING. THAT'S INSOURCING OF JOBS HERE IN AMERICA. SO I THINK THAT THE ECONOMIC PICTURE LOOKS PRETTY STRONG IF WE CAN GET THE SPENDING UNDER CONTROL, IF WE CAN KEEP INFLATION ON AN EVEN KEEL BECAUSE, OF COURSE, AS YOU KNOW WITH THE HIGHER ENERGY PRICES, THERE'S SOME NEW WORRIES ABOUT INFLATION SEEPING INTO THE SYSTEM.

>> LARRY LEMMONS:
SPEAKING OF HIGHER ENERGY PRICES, TOO, THERE HAS BEEN A BACK LASH AGAINST SOME OF THE OIL COMPANIES.

>> STEPHEN MOORE:
THERE SURE HAS.

>> LARRY LEMMONS:
BECAUSE OF THE MAJOR PROFITS THEY HAVE BEEN MAKING. WHAT DO YOU SAY ABOUT THAT?

>> STEPHEN MOORE:
THERE'S NO QUESTION THEY ARE MAKING BIG PROFITS. EXXON JUST LAST WEEK REPORTED THE LARGEST PROFIT OF ANY COMPANY ON A QUARTERLY BASIS IN AMERICAN HISTORY. INTERESTINGLY ENOUGH, THOUGH, A COUPLE THINGS ABOUT IT. I AM NOT IN FAVOR OF ANY KIND OF OIL PROFITS TAX BECAUSE THE TRUTH IS IF YOU LOOK AT THE OIL SECTOR OVER THE LAST 20 OR 30 YEARS, THIS IS A CLASSIC BOOM AND BUST CYCLE INDUSTRY. IT GOES THROUGH BOOM PERIODS, WHICH IT'S GOING THROUGH NOW BUT IN THE MID-1980'S THE MID-1990'S, MY GOODNESS, A LOT OF THE OIL COMPANIES ALMOST WENT OUT OF BUSINESS BECAUSE OIL PRICES WERE SO LOW SO IF WE BASICALLY TELL THOSE COMPANIES, LOOK, IN THOSE YEARS YOU ARE MAKING PROFITS, WE ARE GOING TO TAKE A SLICE OFF THE TOP BUT WE ARE NOT GOING TO HELP WHEN YOU TIMES ARE BAD, YOU ARE GOING TO GET LESS INVESTMENT IN OIL, LESS INVESTMENT IN ENERGY COMPANIES, LESS INVESTMENT IN REFINERY AND WHAT THAT'S GOING TO MEAN FUTURE PRICES FOR ENERGY ARE GOING TO BE HIGHER, NOT LOWER. A PROFIT IS A SIGNAL. YOU KNOW, THERE ARE MILLIONS OF ACTORS IN THE ECONOMY AND WHEN THEY SEE THESE LARGE PROFITS THAT EXXON AND CHEVRON ARE MAKING. IT SENDS A SIGNAL TO EVERYONE AROUND THE COUNTRY, FIND NEW SOURCES OF OIL BECAUSE YOU CAN MAKE PROFIT. THAT'S WHAT HAPPENED IN THE LATE 1970'S WHEN WE HAD VERY HIGH OIL PRICES AND YOU SAW PEOPLE GOING OUT AND FINDING OIL ANYWHERE THEY COULD. AND THE PRICE FELL. SO I THINK THAT THE IDEA OF PUTTING A WINDFALL PROFITS TAX ON THE OIL COMPANIES MAKES ABOUT AS MUCH SENSE AS TELLING PEOPLE WHO, YOU KNOW, MAYBE BOUGHT THEIR HOUSE FOR ONE-THIRD OF WHAT THEY ARE SELLING IT FOR THAT THEY SHOULD PAY A WINDFALL PROFITS TAX ON THE SALE OF THEIR HOME.

>> LARRY LEMMONS:
THANK YOU, MR. MOORE, FOR SPEAKING WITH US.

>> STEPHEN MOORE:
THANK YOU.

>>> MICHAEL GRANT:
TO FIND OUT WHAT'S COMING UP ON HORIZON, PLEASE VISIT THE WEBSITE. YOU WILL FIND IT AT WWW.AZPBS.ORG. CLICK ON THE WORD "HORIZON" WHEN YOU GET TO THE HOME PAGE. THERE YOU WILL FIND INFORMATION ABOUT FUTURE SHOWS AND TRANSCRIPTS FROM PAST SHOWS. FUTURE SHOWS TOMORROW, THE JOURNALIST ROUNDTABLE. HOPE YOU CAN JOIN US THEN. THANKS VERY MUCH FOR BEING HERE THIS EVENING. I'M MICHAEL GRANT. HAVE A GOOD ONE. GOOD NIGHT.
In this segment:
Lupe Solid:AARP;Heath Daniel:Foundation for Senior Living;
SPOTLIGHT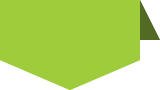 STAY in touch
with
azpbs.
org
!
Subscribe to Arizona PBS Newsletters: