Last month, a federal judge ordered the state to provide adequate funding of English Language Learning programs. Tim Hogan from Arizona Center for Law in the Public Interest and House Majority Leader Representative Stephen Tully discuss the ruling and the issue.
Transcript:
Michael Grant:
Tonight on Horizon the governor kicks off the new legislative session with her state-of-the-state speech. Hear what democratic leaders have to say about her speech and the new session. Plus funding for English language programs in Arizona. Time is run out for the legislature to act and avoid some heavy fines. Those stories next on Horizon.

Announcer:
Horizon is made possible by the friends of channel 8. Members who provide financial support to this Arizona PBS station. Thank you.

Michael Grant:
Good evening. Welcome to Horizon. I'm Michael Grant. Although they are in the minority democrats in the Arizona legislature carry more clout because the governor also happens to be a democrat. But the governor swayed to the right on some issues in her latest state of the state speech. Here tonight to give their impressions of the governor's agenda and the session in general are the top democratic leaders. Senate minority leader Linda Aguirre and House minority leader Phil Lopes. Happy New Year to both of you. Thanks for being here.

Phil Lopes:
Thank you.

Michael Grant:
Republicans were real happy about major portions of the speech. Can I assume that you're in the dumps?

Linda Aguirre: No. We'll see how happy they are after the details come out. The governor was speaking to all of us about some of the -- what she's hearing state wants her to impose and some of the highlighted issues are immigration, full day kindergarten. We'll see how the republicans respond when she comes out with her budget items to those issues.

Michael Grant:
How is my known caucus stunned? Pretty much what they expected? Happy? Unhappy? What?

Phil Lopes:
I'm not sure "stunned" is quite the word. But we have some questions that we will hopefully get answered when the details come out. We agree with what the governor said on most issues, talking about all day kindergarten, salary increases for state employees, Phoenix medical school. Those are all things that were on our priority list. And she supported them. And we have total agreement with her on that.

Michael Grant:
Well, let me focus it a little bit more. Current estimates are around $800 million budget surplus. I assume that there is a feeling probably in both your caucuses, senate and house, that this should be an opportunity to shore up some programs, to add some more money to programs. There was some of that in the governor's speech.

Phil Lopes:
Oh, yes.

Michael Grant:
Including as you've mentioned, all day k. But not a lot of it. Is that a disappointment?

Phil Lopes:
Well, a disappointment in is the wrong word. What we want to see is for example she talked about salary increases for teachers. We think that's a very good idea. Likewise with salary increases for the state employees. But we need to see what the details are. We need to see if in fact it gets to where we want to be. For example, we have some differences with the republicans. Our caucus has some difference with the republicans in terms of how much the salary increase for state employees ought to be. We thought it ought to be more. So we'll have to wait and see what she says in her budget on Tuesday.

Michael Grant:
Senator, how does your caucus see that, the debate between -- the republicans have said 5% is a good, solid number, 7.5 obviously has been floated by other. Are you guys fixated on a particular number or what?

Linda Aguirre:
No. We want it to be substantial. We haven't decided to a number yet.

Michael Grant:
Is 5% substantial?

Linda Aguirre:
No. I don't think it is. I think we need to see more than that in state employee raises.

Michael Grant:
We've got a couple of clips if the governor's speech. Let me get to one. The governor, of course, spent quite a bit of time talking about immigration as you have noted. And we have a portion of her speech on that subject. So let's roll that right now.

Governor Janet Napolitano:
The federal government has promised more border patrol agents for Arizona. But until they are here, I have asked secretary of defense Rumsfeld to invoke article 32 of the federal code, which allows the federal government to pay for us to station the National Guard at our border. [Applause] That financial support would allow the guard to expand its presence and become even more involved in enforcing the rule of law at the border. I also propose that we give the department of public safety the manpower it needs to keep up with the overwhelming enforcement challenge. And I want to make sure that law enforcement in the cities and towns that have been hit hardest by illegal immigration have the tools, training and personnel they need. Third, we are going to get real about one of the root causes of this problem. People come here because they want work. And employers here are willing to hire them. We want to stop illegal immigration, we've got to stop the demand.

Michael Grant:
Senator Aguirre, the governor had indicated previously that putting the National Guard on the border was a bad idea. Is it a bad idea?

Linda Aguirre:
Michael, you know, she's been down to the border states -- the border cities and she's seen the need. And we've had -- federal government has said they promised more border agents to our state. They haven't delivered. She's got to respond to what the cities are asking for right now. She feels that there's an emergency out there that needs to be addressed and this is her way of asking the federal government -- she said article 32, to bring more money into Arizona so we could have a stand by and have the national guard if needed go down to help with this issue.

Michael Grant:
Representative Lopes, there's nothing wrong with being political. As governor last time I checked it's a political office.

Phil Lopes:
That's correct.

Michael Grant:
But it does seem to me that perhaps that was one of the most political moments of the governor's speech because that sounds very tough, it looks very good in a headline. It's not likely to happen because I doubt that the funding would be approved. Was she simply playing to the audience at that point?

Phil Lopes:
Who can say? Who can say? But people certainly are opining that. But I think that one of the good parts of that whole discussion about immigration is the whole issue of law enforcement. Where's the line between the federal responsibility and the state responsibility in terms of law enforcement? I think with the additional funding to DPS we're going to get an opportunity to do everything we can as a state without encroaching on the federal responsibility. Plus the issue she talked about employer sanctions in that clip.

Michael Grant:
I was going to ask you about that.

Phil Lopes: That has to be balanced. We can't simply have employer sanctions. We've got to have some sort of way of regularizing people coming across the border. There's got to be some balance between what we do with employers that might be violating law and what we do to make sure that such things are not a death they will to our economy. There has to be some balance.

Michael Grant: Senator Aguirre, that's where I think we get schizophrenic about this subject. Because let's face it. If employers were not hiring these people, it would reduce a tremendous amount the magnet that is pulling them across the border.

Linda Aguirre:
One of the other things she talked about, though, was the guest worker program. That we need to put more pressure on the federal government to enact these very needed reforms. We need a guest worker program. We need to be reimbursed for some of the costs in the state because of the illegal immigration. She also talked about working with reform consider Mexico on reform issues. When you showed that clip you showed the clip she was talking about the law enforcement part of it. It's a much bigger picture. And those are the other things she's going after is putting more pressure on the federal government. They have to act and give us a guest worker program in this country. Not just Arizona. California, New Mexico, Texas, all across the United States.

Michael Grant:
Legislature has already started sending, commencing today, bills back to the governor this she vetoed last year including the tuition tax credit bill went up today, the legislative control over federal funds went back up today. One other bill that went up, and I would ask if you think it's going to go back up again is the local law enforcement option that would afford local law enforcement officials the option to enforce immigration laws.

Linda Aguirre:
I think that's probably going to go back up to her. Well, law enforcement is not -- they don't have the money or the training. They don't have the abilities to take in the illegal immigration. We have a body out there, which is our border patrol, and we have the homeland security, which should be coming in to address those issues. Now, she has enacted some training with them, with our local federal enforcement agencies. And that's what we need to continue to do.

Michael Grant:
Representative Lopes, what the republicans say in response to that is fine. If a local community either doesn't have the resources or for that mat they don't per receive the problem as being serious let's give them the option if they see it as being a problem to deputize their own law enforcement officials.

Phil Lopes:
I understand that and that seems correct. Except that's a bit of a slippery slope. I mean, as senator Aguirre pointed out earlier, there's a lot of pressure from those border communities to do something. We need to respond to that pressure in a reasonable way that can be successful. When you look to local police departments with that much pressure we're going to give you the power without the training, that's dangerous asking them to do something that they're not trained to do.

Michael Grant:
Do you think that's a popular viewpoint? Don't you think if you interviewed the person on the street, he would say, my local law enforcement catches somebody, keep them.

Phil Lopes:
That is the popular view. Part of our responsibility as elected officials is to point out these nuance and say, hey, listen, these are the reasons why this won't work in this instance. We have to be very careful about that.

Michael Grant:
We were talking about that before we went on the air. But that's another subject of discussion. Senator Aguirre, let me shift to tax issues. What about the tax credit for small business that provides healthcare insurance for employees? A good idea?

Linda Aguirre:
I think this is an excellent idea. I think our small businesses out there need the help. They are the backbone of Arizona. And this is the way the governor wants to help them. Last year she helped with some other tax issues for businesses. This time she wants to target the small businessman.

Michael Grant: What about the subsidy issue? Do you have very many more details on that?

Phil Lopes:
I do not. I do not. But it is addressing a real problem. Because what we have now, even with those employers, small or medium-sized, who can afford to provide health insurance for their employees, many times the employees themselves because they don't have adequate incomes are unable to pay the coinsurances and the co-payments so they go without coverage. So it's a real problem. How she intends to address it, we have to wait and see.

Michael Grant:
Let me move to a related subject. She recommended about $100 million in what seemed to me to be focused tax cuts, tax incentives perhaps geared toward the high tech industry. First off, in that let's call it a $800 million surplus for lack of a better figure. Should there be an amount in there, in your opinion, for some tax relief? Placing to one side whether or not it's focused or general?

Phil Lopes:
In the opinion of my caucus, tax cuts, tax relief, tax returns, tax -- when you give the money back without cutting it -- should only come, only come after we have invested in the things that we absolutely have to do. All day k., teacher salaries, medical school, etcetera, etcetera. Only then, in the judgment of my caucus, should we be talking about tax cuts. Only then.

Michael Grant:
I'm running some rough math here. I've heard about 500 million associated with the programs you just said. That would seem to leave another 300 million if that's the case?

Phil Lopes:
If that's the case, if we've done the things that we need to do, then my caucus would favor not tax cuts -- because we don't want to go down that road of cutting taxes now with the majority vote but not being able to renew them later on because we need two-thirds. Might be inside baseball stuff but that's a real problem.

Michael Grant:
How does the senate democrat caucus?

Linda Aguirre:
I think we should put something away in the stabilization fund, in the rainy day fund for other lean years. Then after we've done all those obligations, after we've looked at Arizona and moved them forward and we've invested in education and back filled all the things that we've cut for so many years. Michael, this is our opportunity to really catch up. And instead of catching up and just for getting about the future, we need to set some money aside for rainy day or if another terrorism attack on this country, we need to be ready for that. So I think what we need to do is, yes, we would entertain a little bit of a tax credit back to the citizens. I think my caucus would be okay with that as long as we've met the other obligations and took care of some of the things that we've ignored for so many years.

Michael Grant:
We're out of time. Do you think you're looking at a 100-day session?

Linda Aguirre:
The way we started I would hope we'll make it to 100 days. If we keep at this pace, we could conceivably get out of there in 100 days but I don't think so.

Michael Grant:
Senator linden Aguirre, thank you very much for being here. House minority leader Phil Lopes, thanks for seeing you again.

Phil Lopes:
Rebates. That's the word I was thinking of.

Michael Grant:
Electronic supply answer. Right. Well, one of the other issues that we'll be talking about in the legislative session is the clock is ticking for the legislature to come up with adequate funding for English language programs or the state will face massive court-imposed fines. Recently Horizonte host Feliciano Vera sat down with two people involved in that issue. First Nadine Arroyo will give us what led up to the court ruling.

Producer:
During a recent court hearing a federal judge made it clear to the Arizona legislature, fix it or pay the penalty. U.S. district court judge ordered govern or Napolitano to improve the English language program. She issued an ultimatum. Come up with a program by January of 2006 or be fined $500,000 per day for 30 days. And that's not all. If the state does not comply within that time the fine also increase gradually to up to $2 million per day. The judge also ordered that until the program is funded and working properly, not one English learner student will have to pace the state high school exit exam, the aims test. The English learner case has been a battle for the state of Arizona for more than a decade. In 1992, a Nogales family first filed suit alleging the state was not properly educating their k-12 English language learners. In 2000 a federal judge found the program was not adequately funded, therefore making it import for English language students to overcome language barrier years. During that time the court recommended a cost study be done but no study was compiled. In 2001 the state legislature complied with a court order to take some action by the end of that year's special session. In the fall of 2001, the legislature passed house bill 2010, which doubled the funding for every English learner student from more than $175 per student to nearly $340. The bill also required a cost study be conducted by an outside entity. The study was never completed adequately and the case went back to court. In 2005 a federal judge ruled the state was still short changing English learner students and ordered the legislature again to find a resolution to the program by the end of the 2005 session. And in May of 2005, they did, for a short time. Republicans backed a bill which would fund the English learners program for an additional $13.5 million for a total of 42 million, governor Napolitano vetoed that bill, stating the republican's proposal was only a one year band-aid solution with no guarantee for future funding. She then proposed an additional $13.5 million budget for the 2006 school year and gradually increasing the amount to up to $185 million by 2009, bringing the spending cost per English learner child to nearly 1, $300. The republicans called the proposal arbitrary, slugged it off, and the battle of how to handle the court order continued. In October 2005, representatives of the case against the state asked the court to sanction the state by withholding federal highway funds. And in the recent ruling, the judge declined the request and instead decided to fine the state until it gets it right.

Feliciano Vera:
Joining us tonight to talk about the judge's ruling and more on the English learning issue is Tim Hogan. Tim is an attorney with the Arizona center for law and the public interest and co-counsel in the Flores versus Arizona lawsuit. Also here is house representative Steven Tully of district 121.Tim, representative Tully, welcome.

Tim Hogan: Thanks for having us.

Feliciano Vera:
Mr. Logan, you filed this lawsuit in 1992. The judge came back with a decision in 2000. Tell us where we are -- obviously in the package that led into this we had a brief outline. Tell us where we are in the process and what the judge's ultimatum means for the legislature.

Tim Hogan:
Well, it's helpful to understand first what the basis of this lawsuit is. There's a federal law called the equal opportunities in education act that requires the state to take appropriate action to help students overcome language barriers in public schools so they can participate to the same extent as everybody else. The judge found in January of 2000, 6 years ago now, that the state's funding for those programs was arbitrary and inadequate, leading to a number of deficiencies that needed to be addressed like crowded classrooms, not enough qualified teachers, not enough instructional materials, classroom aids, on and on. And so we've been struggling ever since then to try to get the state to comply with that and put in place cost-related funding that actually funds the programs that are necessary for these kids to learn English and be able to achieve the state's economic standards academic standards.

Feliciano Vera:
Representative Tully, Judge Collins has basically put a gun to the legislature's head. Can an appropriate remedy be adopted by the legislature within the 15 days?

Stephen Tully
Well, we'll see if that date holds up. I mean, there may be an appeal by the superintendent, tom horn of that decision and that may stay that action by Judge Collins. I'm not sure what's going on there. I think it's important for your viewers to note that the legislature has not been a party to this lawsuit. We don't have any attorneys. The attorneys come from the attorney general's office, and their client is the governor and the superintendent of education. It's not the legislature. So you have a situation here where the judge, as you said, is directing that the legislature do something when the legislature has never had an opportunity to be heard on this. And we obviously -- until the legislature have a different view on what should happen than the governor and other executives. Having said that, obviously we want the children who don't speak English to learn English. They're going to be the future members of our society. So we have every interest in getting them up to speed in English. We have differences on how that should be done and what is required to get the job done. And so we've got a plan that we put out last year that says to the districts -- and all the districts are different. They have a different combination of English language learning students. So we put out a program that said, "okay. Tell us who your students are, how you plan to address their needs, how you're going to pay for that "-- because there are other sources of funding that they receive -- then if it's insufficient we're going to give you the money to get the job done. The governor said, no, we can't have that. I want you to give us a lot more money and that will take care of it. And so we have a fundamental difference about how one should address the education of these children.

Feliciano Vera:
Now, do you anticipate that the proposed legislation that is going to come out will be substantively different than last years' legislation?

Stephen Tully
The one that we passed last time? No. I think it will be substantially the same. Obviously it was a big piece of legislation with a lot of parts. Over the summer we took a look at it and found some things that probably ought to be changed. So I think it won't be the exact same bill that went up last time. But I think it will be very close. And certainly once it gets rolled out there will probably be problems that come up and will be changed. That's how things work. But we think it's a reasonable way of addressing the court's concern. Although our main concern is not frankly the court, it's passing sound education policy for this state. And we think the bill comes close to it. You can't find two people that will probably agree on education policy. That's one of the sort of fallacies of this lawsuit, I feel. But this one, we think, has a logic to it and hopefully will be successful.

Feliciano Vera:
Tim, when Judge Marcus originally issued his decision in 2000, subsequent to that we had a popular referendum that was passed that basically stated how the state was to formulate English language policy. Right now we're in a situation where the legislature is being forced to deal with -- from a policy perspective -- how we educate English language learners. Is there an ongoing neglect? I mean, five years after Judge Marcus's ruling came out to the last court order in 2005, six years now. I mean, is the legislature and dictating the responsibility in formulating policy in this area?

Tim Hogan:
Yes. I mean, I appreciate representative Tully's attempt to describe the current status of things. But I disagree. I mean, we've had two cost studies over that period of time. The clear message of the court's order six years ago and most recently is that you've got to fund these programs based on their known cost. And the state has been at least making a pretense out of identifying those costs over the last six years. The cost study from late 2000, early 2001, and then the one that was submitted in early 2005. Both suggest that funding ought to be increased many fold over what it is today. And that, to me, explains why the legislature hasn't wanted to put the resources into these programs. It's just too expensive for them and they refuse to do it. In this most recent piece of legislation that was passed and vetoed by the governor admits that they don't know the costs. After six years they still say they don't know the costs and they want some additional time to identify those costs and then maybe they'll fund it. That's not good enough after six years. These kids have been failing the aims test. They're not learning English. We've basically kicked them to the curb over that period of time. That's not fair to these kids of the people of Arizona.

Announcer:
The senate is holding confirmation hearings for United States Supreme Court nominee Samuel Alito. Arizona hospital emergency departments fairly poorly on a national report card ranging low in that report.

Michael Grant:
Thank you very much for joining us this Wednesday. I'm Michael Grant. Have a great one. Good night. [Music]

Announcer:
If you have comments about Horizon, please contact us at the addresses listed on your screen. Your name and comments may be used on a future edition of Horizon. Horizon is made possible by the friends of channel 8, members who provide financial support to this Arizona PBS station. Thank you.

In this segment:
Senate minority leader Linda Aguirre:;
SPOTLIGHT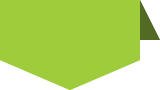 STAY in touch
with
azpbs.
org
!
Subscribe to Arizona PBS Newsletters: