Don't miss HORIZON's weekly roundtable where local reporters get a chance to review the week's top stories.
Transcript:
Announcer:
Horizon is made possible by the friends of channel 8, members who provide financial support to this Arizona PBS station. Thank you.

Michael Grant:
It's Friday, January 27, 2006. In the headlines this week, Governor Napolitano and the Arizona legislature remain at odds over a resolution to the lawsuit over English language learners. The state is now being fined $500,000 a day until a settlement is reached. State representative David Burnell Smith says he'll vacate his seat in legislature after Arizona Supreme Court agreed he should be removed from office for violating campaign finance laws. Maricopa county schools superintendent Sandra Dowling, who's in charge of schools in the county, is the focus of an investigation her attorney calls "politically motivated" that's next on Horizon. Good evening. I'm Michael Grant. This is the journalist roundtable. Joining me to talk about these and other stories are Howie Fischer of capitol media service, Beth DeFalco of the associated press and Robbie Sherwood of the "Arizona republic." state lawmakers, Governor Napolitano finding themselves on open is the corners as they try maybe to find a resolution to funding English language learning in Arizona. Twice this week the legislature passed bills only to have them she today by the governor. State now being fined half a million a day until it is resolved. Howie, do you have any idea where we stand right now?

Howard Fischer:
We were all hoping that there were three vetoes so there would be a political hat trick. I think the legislature realized that no means no. Nothing is going to happen before at least Wednesday. The reason has to do with the judge deciding sometime after Tuesday where the fines go. Because it'll be depending on what the judge decides on that it will be more pressure on the legislature and the governor. What's happened is, each side has dug in. The legislature says, "We want two big things. We want a change in the way schools are financed." right now 3.50 extra goes to English language learning. The governor wants to have a formula about $13 more per students.

Michael Grant:
Roughly 900 more.

Howard Fischer:
So the legislature says, here's the problem. We don't flow that's what it costs. So we want something that says the districts are going to form a committee to tell you acceptable methods of teaching. Some form of English immersion. We want you to figure out what it will cost you. We want you to identify whatever other moneys you have including moneys not necessarily for English. Then you come back to the board of education and the state superintendent and ask for the money to get what you need. So it's not even just a dollar figure difference. The other big difference, of course, is lawmakers want some element of quote unquote choice in this. They want money for students to be able to go to private parochial schools and want to do that by allowing corporations to divert tax dollars to the scholarships.

Robbie Sherwood:
They're extremely far apart. The best way to explain it to somebody is that the governor and the democrats are look to go see, how much do we have to spend to get out from under this lawsuit? The republican leaders are saying, how can we get out of this lawsuit without spending very much? And they're just miles apart. So it's been like that movie "Groundhog Day" where pretty much the same thing happens every day with a few variations. It's going to be like that. We write the same story with a slightly different twist and learn classic piano and save people's lives, that sort of thing.

Michael Grant:
Let me go back to the legislature approach, Robbie. Part of this is, school districts receive some federal funds that could be applied for these purposes, are not necessarily applied for these purposes. And part of the legislative approach is to try to get some accountability for those funds.

Robbie Sherwood:
In proportion to the number of English language learners in your school. They can be used for 20 different things up to and including ELL. But what this bill says is that if you have 70% of your kids are ELL kids, then 70% of your title 1 funds go to ell, not the other 19 uses. The problem with that is potentially down the road is if you have let's say African American kids or white kids in that school among the 30% and they speak English just fine but where you're learning in a federally funded science class or reading class or some other type of subject matter, then they're going to be miffed and sue because all their funds just got taken over to ell.

Howard Fischer:
There's another point to that. Desegregation funds, school districts including phoenix union and some of the elementary districts in Tucson unified have an extra levy to deal with the effects of segregation from prior years, magnet programs so sure the schools are desegregated. It requires them to use the deseg. fund for that. Well, what happens to the cost of desegregation? You create all sorts of problems.

Michael Grant:
Howie, is another basic disagreement between the two sides the whole issue of English immersion? The voters passed that as the method, as you know what? 5, 6 years ago. And there's indications the districts are not following it. Is also the legislature attempting to go get the districts to tow that particular line, which the governor and democrats disagree with?

Howard Fischer:
Well, certainly the old adage of he who has the gold makes the rules takes effect. If you don't get that extra money, whether it's $355 or 500 or $7,800 because you're not using the money as approved, then you will in fact use their method. Now, all schools as you point out based on the 2000 vote are supposed to be teaching only English immersion. What's immersion? You know, there's a little bit of flexibility there. You have kids being taught dual language and bilingual but they're saying it is immersion.

Michael Grant:
In the legislative program could you apply -- because it does allow waivers and those kinds of things. Could you apply for a waiver and say, well, for our particular setting immersion won't work as well as X?

Howard Fischer:
It doesn't allow that. Tom Horne who was a school superintendent said the districts have been misusing those waivers. This seems to say you will teach it this way because we have determined as lawmakers, and Lord knows how brilliant we are, this is the way to do it.

Robbie Sherwood:
I'll tell you one thing. We're so far from that seeing how this would actually work that it's hard to say. But the way that this reads, it puts a lot of power in the superintendent's hands, in Tom Horne's hands to say yes or no when schools come asking for grants. So in a sense when as long as you're superintendent, someone like Tom Horne who insists on the immersion thing, he might have someway over what method to choose and we'll use that as a hammer.

Michael Grant:
I know you and Howie are going to disagree with this, Robbie. Now, the republicans were complaining loudly that federal judge, by assigning the fine amounts to pay ultimately for what gets approved had given Governor Napolitano not only a victory but also given her no motivation to sign any bill for a long time, right?

Robbie Sherwood:
Right. And we dutifully wrote down what they said and put it in our story. Howie disagrees with that. But the opening punch here, I'll just say that Howie is maybe the only reporter down there who will get in their face and tell them how wrong they are for saying that. I just put it in my notebook and put it in the story. They believe this was a victory for the governor because the funds are being set aside and in a sense appropriated by this judge for ELL kids when they really don't want to be told what to do on this matter or to set aside potentially the amount of money that might be there after about 100 days.

Michael Grant:
Yeah. So you can just stand and wait and watch the kitty grow, perhaps far beyond what the legislature might ultimately approve. Now, why do you disagree?

Howard Fischer:
Well, actually, to be fair to Robbie, no, he's right. The republican lawmakers were saying this. Obviously my problem was more with the story declaring that the governor was the victor in the thing. But the problem becomes, what was the alternative for the republicans? They say it's a victory for the governor. The victory for the governor occurred in 2000 when the prior judge said the state wasn't funding enough. The other victory for the governor occurred when they gave a deadline and put the pressure on the legislature. What was the alternative for the judge who had a hearing at 4:30 yesterday in his chambers? The fines started accumulating after they didn't meet the Tuesday deadline period. He says, what am I supposed to do with the money? He had two proposals, one from the governor to take the money and start giving it back to the school districts right now. Another from Tom Horne to say, put it in the fund and let it accumulate until we decide what to do. He's going to choose between those two next week. The other alternative, if you will, that the legislature wanted was, don't do that. Well, then what? It's a fine. Forfeit it to the federal government. Fund the war in Iraq with it? That's the problem. Robbie's right. I don't think the republicans understand that among the options --

Robbie Sherwood:
You should have heard us arguing before the show. Now we're agreeing with each other. I'll grant the republicans might have overreacted based on what was the alternative. Do we send this money to rebuild New Orleans or something? What did they think the judge was going to do with it?

Michael Grant:
Right. Well, I guess really we may not know the complete answer to that until the judge rules on which plan he'll follow. It does seem to me that if you immediately start moving the money that way, then sitting and doing nothing does in fact accomplish the purpose.

Howard Fischer:
Certainly. If the governor gets her way, which is the money goes in and goes immediately back out to school districts, then she might as well not sign anything because she's won. Because every school district, based on the number of English language learner students will get additional money. That to me is defacto of what she wants. Now, there's one other wild card in this. The judge gave all sides until Tuesday to basically say what they want done and gave House speaker Jim Weiers permission to intercede and say what he wants done. It will be interesting to see if between now and Tuesday the house republicans can figure out is there a third option.

Michael Grant:
Robbie, I guess final issue on this and then we'll move on to other stuff. Did the legislature really play into the governor's hands by trying to tack the tuition tax credit on to that particular issue?

Robbie Sherwood:
There's a part of them that think they were setting her up to veto something that might be uncomfortable politically. But there's a group of senators, at least four of the more conservative senators who may have voted for the ELL plan without this last may but who now refuse to vote for anything without tuition tax credits because she vetoed it before. So they're stuck. At least for the time being I don't think that they can -- unless they go across the aisle to the democrats, which is unlikely, they can't get a bill to her without it.

Howard Fischer:
Let me just add one quick thing to it. I think any solution ultimately will wind up with tax credits but much smaller. Perhaps the $3,500 that she vetoed with the five-year sunset. I think the governor would sign something with a very small and limited duration tax credit.

Michael Grant:
It seems to me the one that had no cap on it had a big sign on it saying "veto me."

Howard Fischer:
Exactly. What part of this did they not understand?

Robbie Sherwood:
Yet they pretended to be surprised.

Michael Grant:
There are things on which they agree, and one of those is a state pay for employees, Robbie.

Robbie Sherwood:
A real dose of good news for about 50,000 state workers who have gotten very small pay increases and fallen very far behind the national average. The legislature on a fast track approved about an average of a 6.3% pay increase, 2.5% of that is a performance pay measure they'll have to live up to later unless they lose it. But it's still a fairly big bump for folks. And the governor, it's not everything she wanted. There's a few strings attached to it. But she said that this is a pretty good deal and she plans to sign it.

Michael Grant:
She was particularly emphasizing the fact that it would go into effect in March, number one. Number two, this way she may not have liked all aspect of it but this way it didn't get tied up in all the other budget negotiations.

Robbie Sherwood:
Right. She doesn't have to fight for it or people aren't haggling over it in the process. It got two-thirds majority as well and it takes effect relatively quickly.

Michael Grant:
Lawmakers going to move an official English measure to the ballot this fall?

Howard Fischer:
Didn't you ask me this in 1988? It's like everything here.

Michael Grant:
Speaking of ground hog day.

Howard Fischer:
Speaking offer ground hog day, yes. If all goes according to the plan, Arizona voters will look at an official English measure. Somebody may say, well, didn't we pass that? Well, yes, we did. But the state Supreme Court said the way it was crafted was actually violative of federal constitutional rights. In other words, you were telling state legislators, you can't write a letter to a constituent on your stationery or communicate with a constituent even if he only understands Spanish or Navaho or Swahili or whatever. And so, they actual I passed a stripped down bill last year, which the governor vetoed figuring, let's not be stupid again. This time going to take it back to the ballot. It's a perfect year for them to take it to the ballot because it feeds into all that anti-immigrant fervor. They figure the last one squeaked through life 51-49. They think if they put this on the ballot with other sanction measures like employer sanctions and expansion of proposition 200 they will get the official English language.

Michael Grant:
Interest will probably be high in that ballot measure. Speaking of high interest.

Howard Fischer:
Do they pay you for these transitions?

Michael Grant:
House committee approved a bill on high interest rates?

Howard Fischer:
Well, if you consider 180% high interest, yes. There is a contention that there is a gap in the law. Right now you see any street corner you see these pay day loan places. Essentially these are places that will take your check up to $500, give you some discounted amount and not cash it. If you want larger amounts, usually up to 10,000 you go to a household finance or some company like that. They can only charge up to 36%. There's a gap in the middle of what they call signature loans where there's no collateral. Companies are willing to come in the state and do them but they want to make sure that they can charge some, quite frankly, phenomenal fee. On the low end you're talking like 55 or 60% because it's based on starting fees and so much per week and everything else could cap out at 180%. Lawmakers are not terribly happy about those numbers. I mean, the mafia probably charges less. The difference is, probably the lending company will not break your kneecaps if you don't pay. But they say, if there's adequate disclosure to consumers of what borrowing and how much you're going to pay, it does fill a niche.

Michael Grant:
All right. Search warrants served this week on the office of Maricopa county school superintendent Sandra Dowling. An investigation is underway looking into bid rigging and financial practices of the office. Interesting story. Beth? Interesting story, what's it all about?

Beth DeFalco:
Very interesting. A lot of sheriff's deputies at the top Maricopa county school chief's office. Much to her dismay. Most of it stems around or at least began several weeks ago surrounding a dispute where the county school districts, two of which Sandra Dowling oversees, started to approach the Maricopa county board of supervisors asking to help them erase up to a $4 million debt. Which is a big chunk of change and prompted questions by the board of supervisors as to how they got into such a large amount of debt. Someone -- there ensued a haggle over whether there was an audit, whether they had responsibility to pay to erase that debt. Sandra Dowling according to some court records didn't want to let the county board of supervisors or internal auditors take a look at those records. So they sent over a civil subpoena to the district to try to take a look at those records. And Dowling and the board of supervisors were in the process in this last week of sort of coming to an agreement about what records the county was going to get to look at. In the meantime, Sheriff Joe --

Michael Grant:
He jumps into it with both feet, apparently. He had a lot of enthusiasm on this one.

Beth DeFalco:
yeah. And the feet of 35 other sheriff's deputies. Yeah. It was asked by some county officials to start looking into rumors that they had heard about potential criminal activity or unlawful use of these funds.

Howard Fischer:
What I don't understand -- and you make a point that the county and Sandra were negotiating for the records. What part of public records do they not understand? I mean, that's the craziest thing. Who would sit there and negotiate and say, well, I'll only take some of them?

Robbie Sherwood:
Sheriff Joe, apparently.

Howard Fischer:
Certainly not Sheriff Joe. But this whole idea that Sandra thought, well, I don't have to give all these records. They're all public. Robbie and I can go in and get things.

Beth DeFalco:
She wanted a lot of money and nobody to look at the records.

Michael Grant:
Now, for those who are not very familiar with it, including myself, I have to be reminded. You mentioned there are two school districts that are under -- and one of those is I think a name that a lot of people are familiar with, the papas schools?

Beth DeFalco:
Yes. Sandra Dowling is the top county schools chief. But she actually oversees two main districts. You've got other superintendents for other districts around the county. She also appoints people to vacancies and takes on other administrative duties. She's got these two main districts. One of the districts has a traditional governing board. The other district is I guess what you would call more of a specialty district. Includes three schools that cater to homeless children, several alternative schools. And she happens to be the sole governing board member. She's it. She can decide where the money goes, how it goes and how fast it goes, apparently.

Michael Grant:
Some of the allegations going to nepotism, irregularities on bidding practices.

Beth DeFalco:
Bid rigging, yeah.

Michael Grant:
Favoritism, those kinds of things?

Beth DeFalco:
And then also some misuse of funds. The sheriff's deputies spent the last two weeks interviewing former employees and some current employees including her deputy gathering information in order to get search warrants. And what we found out from all these interviews are that former employees said, Sandra Dowling hired several of her children, including offering almost a $12,000 contract for landscaping to one of her sons, paid another son -- I'm sorry, the same son actually who was working with the landscaping contract also made another 3 2,000 as a teacher's aid according to these former employees. And another daughter, I mean, it's good work if you can get it. But another daughter was allegedly, according to these former employees, making 46,000 at some sort of hotel reservation clerk is how it was described in these court documents.

Howard Fischer:
Look, if you can't help your children why be a school superintendent? Come on.

Robbie Sherwood:
Were the board of supervisors comfortable with the level of force that Sheriff Joe -- or did he do that on his own initiative? Is that what they wanted to happen?

Beth DeFalco:
It's really interesting. If you look at the court documents and the sheriff said, well, the county supervise ors asked us to look into this. And the county said, well, we don't know how Sheriff Joe decided to look into it. It was probably more a wink and a nod to take a look into it.

Michael Grant:
Dowling's attorney is saying this is politics, primarily pointing at supervisor staples that it's a political squabble between the two of them?

Beth DeFalco:
Yeah. Pretty much says that the county board of supervisors wasn't happy with the way these record negotiations were going so they decided to let Joe come in and grand stand. And says that Craig Marin, Dowling's attorney says she hasn't done anything wrong. A lot of these bids were done legally, that the bids were open to people just nobody else applied for them.

Michael Grant:
Anyone indicating how long this investigation may take, what path it's going to take, those kinds of things?

Beth DeFalco:
It seems to just be swelling and getting bigger and bigger. First of all, not arrested, not charged. The only thing they've done is execute search warrants. But after they executed a couple search warrants at her offices, they decided that there was enough information there to go get more search warrants to look at her home records. So they went to her house and went through that. It looks like it's getting bigger and bigger.

Michael Grant:
Arizona Supreme Court says David Burnell Smith, you are no longer a representative of the state of Arizona.

Robbie Sherwood:
Yeah. I can't say I'm surprised after watching the court proceedings and the arguments that he made up to this point. But a historic moment. Because representative Smith becomes the first lawmaker that we know of in the nation who was ousted by a method other than impeachment, recall or criminal conviction. And also an important test case for the clean elections law as we have it because it upholds I guess the teeth of the law, that there is a real consequence for breaking their rules.

Howard Fischer:
Well, maybe. And that's been the issue. The court, while it's given at least lip service to the issue of what the clean elections law says, which is if you overspend by 10% you basically forfeit your office. All of the decisions so far have been pretty much based on the issue that his attorney missed filing deadlines on his appeal.

Michael Grant:
Procedural as opposed to substantive.

Howard Fischer:
So while we're waiting for -- as the court issued its opinion the other day they said opinion to follow. We're waiting to see, is the supreme court willing to say that and sent the missed deadlines that this is an acceptable way of removing a lawmaker from office or are they going to sidestep it and say, we decide on this narrow issue.

Robbie Sherwood:
I'll grant you that. But the judges who have looked at this case all the way down to the administrative court level -- well, not that guy, but the superior court and appeals commented on it. And none of them pound it persuasive. The fact is, this constitution is silent on how to give other than impeachment or recall. And no lawmaker has been thrown out by this. But there have been other statewide officers including the corporation commissioner and an attorney general who were tossed out by courts and upheld. And that gets referenced over and over again by these judges.

Michael Grant:
Beth, we are almost out of time. I got to note. The governator is coming back to Arizona for a fundraiser.

Beth DeFalco:
Yes. For John Kyle. He was here last October and he's coming back on February 23 to the Biltmore, which is a favorite fundraising spot for John Kyle. I can't wait to see it because they're such different personalities. They couldn't be any farther apart.

Robbie Sherwood:
Kyle is really exciting and --

Beth DeFalco:
Arnold's kind of quiet. It should be fun. $500 a plate if you have it.

Michael Grant:
I think going to assume maybe he's not going to ride a motorcycle over to Arizona. Panelists, we're out of time. If you'd like to see a transcript of tonight's program, visit the website, azPBS.org. Click on Horizon. That will lead you to transcripts, links and information on upcoming shows.

Announcer:
Household products like these are used to make methamphetamine. The problem is discussed in detail with local leaders and those who have been personally affected. Methamphetamine Monday night at 7 on channel 8's Horizon.

Michael Grant:
Tuesday Horizon is preempted for the president's state of the union address. Wednesday we'll return to take a look at the president's state of the union address. That and more next week on Horizon. Thank you very much for joining us for this Friday edition. I'm Michael Grant. Have a great weekend. Good night.

¶¶[Music]¶¶
Announcer:
If you have comments about Horizon, please contact us at the addresses listed on your screen. Your name and comments may be used on a future edition of Horizon.
Horizon is made possible by the friends of channel 8, members who provide financial support to this Arizona PBS station. Thank you. Channel 8 programming is made possible by members like you and by

In this segment:
Howard Fischer:Capitol Media Services;
SPOTLIGHT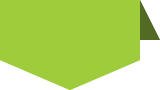 STAY in touch
with
azpbs.
org
!
Subscribe to Arizona PBS Newsletters: