The fines related to the English Language Learner issue are now at $1 million per day and continue to grow. Senate President Ken Bennett and Representative Tom Boone will talk about the English Learner issue, as well as other issues before the legislature.
Transcript:
MICHAEL GRANT:
TONIGHT ON HORIZON AN UPDATE ON THE ISSUES RISING TO THE FOREFRONT OF THIS LEGISLATIVE SESSION WITH REPUBLICAN LEADERS. AND A CONVERSATION WITH FORMER WHITE HOUSE CHIEF OF STAFF HAMILTON JORDAN, WHO TALKS ABOUT HEALTHCARE AND POLITICS.

>> HORIZON IS MADE POSSIBLE BY THE FRIENDS OF CHANNEL 8, MEMBERS WHO PROVIDE SUPPORT TO THIS ARIZONA PBS STATION.

MICHAEL GRANT: GOOD EVENING AND THANKS FOR JOINING US ON HORIZON.

>>I'M MICHAEL GRANT. AS OF TODAY, THE FINES IN THE ENGLISH LANGUAGE LEARNER FUNDING ISSUE HAVE REACHED $19 MILLION. THEY KICKED UP TO ONE MILLION A DAY AS OF FRIDAY. THE HOUSE IS WORKING ON A BILL PASSED BY THE SENATE THURSDAY TO RESOLVE THE ISSUE. HERE TO TALK ABOUT THAT AND MORE IS SENATE PRESIDENT KEN BENNETT

>> MICHAEL GRANT:
SENATOR, GOOD TO SEE YOU AGAIN.

>>GOOD TO SEE YOU, MICHAEL.

>>MICHAEL GRANT:
THE HOUSE HAS GOT THE SENATE VERSION. IT HAS BEEN WORKING ON IT. PASSAGE EXPECTED. I BELIEVE THIS EVENING THE HOUSE WILL PASS A VERSION.

>> KEN BENNET:
WE DID HAVE TO GO TO A CONFERENCE COMMITEE TO IRON OUT A FEW QUESTIONS THAT CAME UP AFTER THE SENATE PASSED THE VERSION OUT ON THURSDAY TO MAKE SURE THAT THE BASE FUNDING FOR OUR E.L.L. STUDENTS WAS NOT AT JEOPARDY IF THIS BILL COULD GET PAST THE GOVERNOR'S OFFICE BY HER SIGNATURE OR LETTING IT GO WITHOUT HER SIGNATURE TO THE JUDGE.

>>KEN BENNET:
THERE WAS A PROVISION IN THE BILL WHICH SAID IF THE FEDERAL JUDGE FOUND THE AMOUNT OF MONEYS OR OTHER THINGS TO BE UNACCEPTABLE, THAT -- IN THE EARLIER VERSION IT WOULD HAVE PUT ALL THE MONEYS AT RISK. THAT CERTAINLY WAS NOT THE INTENT.

>> KEN BENNET:
SO THERE WAS A LITTLE BIT OF A CLEANUP AS TO PROTECTING THE CURRENT MONEYS WE DO HAVE IN THE SYSTEM, WHICH IS ALMOST $400 PER STUDENT, ABOUT 60 TO $70 MILLION A YEAR THAT WE CURRENTLY SPEND IN ADDITION TO THE BASE FUNDING FOR EVERY K-12 STUDENT IN THE STATE. WE CERTAINLY DID NOT WANT TO JEOPARDIZE THE EXISTING MONEY.

>> MICHAEL GRANT:
SOME PEOPLE HAVE QUESTIONED THE WISDOM OF THE POISON PILL. THEY SAY THAT IT'S MAYBE NOT GOOD STRATEGY TO MESS AROUND WITH FEDERAL JUDGES AND LARGE FINES. YOU OBVIOUSLY MUST SEE THAT ISSUE DIFFERENTLY. WHY IS THAT?

>> KEN BENNET:
WE DON'T SEE IT SO MUCH AS A POISON PILL. BUT IF WE PUT SOME MORE MONEY IN FRONT OF THE JUDGE, WHICH WE HAVE BEEN WILLING TO DO -- REMEMBER THAT THIS IS THE THIRD BILL WE WILL HAVE PASSED SINCE THE SESSION BEGAN IN EARLY JANUARY. AND IN DECEMBER THE JUDGE SAID THAT THE LEGISLATURE HAD 15 DAYS FROM THE OPENING DAY OF SESSION, WHICH WAS JANUARY 9, TO GET A BILL TO HIM, GET A SOLUTION TO HIM, AND WE SENT TWO BILLS BACK IN JANUARY UP TO THE GOVERNOR. SHE VETOED THEM BOTH. AND WE HAVE HAD EXTENSIVE NEGOTIATIONS SINCE THEN AND NOW TO TRY TO COME UP WITH A MUTUALLY ACCEPTABLE RESOLUTION. BUT WE NEVER COULD FIND A COMBINATION OF MONEY AND REFORMS AND ACCOUNTABILITY THAT SHE WOULD ACCEPT VERBALLY. SO AS OF LAST THURSDAY, THE REPUBLICAN MAJORITIES IN THE HOUSE AND THE SENATE MOVED FORWARD WITH A BILL THAT WE FELT, IF WE CAN GET IT TO THE JUDGE, WILL BE CONSIDERED A FAIR PROGRESS IN TRYING TO RESOLVE THIS ISSUE. WE ARE PUTTING OVER $32 MILLION OF NEW MONEY INTO THE E.L.L. SYSTEM. AND THE POISON PILL, AS YOU CALL IT, REALLY WASN'T INTENDED TO BE A POISON PILL. IT WAS SIMPLY AN ATTEMPT TO SAY THAT IF THE JUDGE FOUND THOSE DOLLARS UNACCEPTABLE, WE DIDN'T WANT THE MONEY TO GO FORWARD AND THE OTHER REFORMS AND ACCOUNTABILITY IN THE BILL TO BE IGNORED. SO WE REALLY JUST PUT IN THERE THAT IF THESE MONEYS ARE FOUND UNACCEPTABLE, THAT THE NEW MONEYS GO AWAY, THE EXISTING BASE THAT WE ARE SPENDING WOULD STAY BUT WE'RE TRYING TO PROTECT THE REFORMS SO THAT WE DON'T HAVE THE JUDGE PICKING AND CHOOSING WHICH ONES HE WANTS.

>> MICHAEL GRANT:
ONE OF THE OTHER MAJOR CHANGES IN APPROACH THAT I THINK YOU'VE GOT IN THIS BILL IS THE TWO-YEAR LIMITATION ON FUNDING. YES. CRITICS ARE SAYING THAT THAT'S A ONE SIZE FITS ALL STANDARD THAT'S AN INVITATION TO DISASTER. SOME KIDS MAY DO IT ONE, SOME MAY DO IT THREE, DON'T LEGISLATE TWO. WHAT'S THE RATIONAL BEHIND THAT?

>> KEN BENNET:
THAT IS TO FOR THE FIRST TIME PROVIDE SOME SORT OF INCENTIVE FOR THE JOB OF TEACHING THESE STUDENTS ENGLISH TO GET ACCOMPLISHED IN A REASONABLE PERIOD OF TIME. WHEN THE VOTERS PASSED PROP 203 A FEW YEARS AGO THEY SAID WE SHOULD USE AS OUR PRIMARY METHOD STRUCTURED ENGLISH IMMERSION AND WE SHOULD GET IT DONE IN ONE YEAR. BUT THERE WAS A REFERENCE TO NO MORE THAN TWO. AND AT THE FEDERAL SIDE AND THE NO CHILD LEFT BEHIND LEGISLATION THERE'S ALSO A TWO-YEAR EXPECTATION IN THAT LEGISLATION. AND THAT WAS NEGOTIATED BY SUPERINTENDENT HORNE TO A TWO-YEAR WHEN THE FEDS WERE ACTUALLY WANTING A YEAR ALSO.

>> MICHAEL GRANT:
RIGHT.

>>KEN BENNET:
SO ON A COUPLE OF OCCASIONS BOTH BY THE EXPRESSION OF THE WILL OF THE VOTERS AND THE FEDERAL NO CHILD LEFT BEHIND LEGISLATION, BOTH OF THOSE ORIGINALLY STARTED OUT SAYING, THIS IS SOMETHING WE SHOULD GET DONE IN ONE YEAR AND WE HAVE ALLOWED TWO. AND IF SOMEBODY STILL ISN'T SPEAKING ENGLISH AFTER TWO YEARS, THERE'S ANOTHER POT OF MONEY KNOWN AS THE COMPENSATORY FUND WHERE UP TO $10 MILLION CAN BE MADE AVAILABLE ON A PER PUPIL BASIS.

>> MICHAEL GRANT:
THROUGH SOME SORT OF APPLICATION PROCESS?

>> KEN BENNET:
YES.

>> KEN BENNET:
RIGHT IF THEY DIDN'T QUITE MAKE IT IN TWO YEARS THEN THERE'S A POT OF MONEY DISTRICTS CAN ACCESS TO HELP THEM AS WELL.

>> MICHAEL GRANT:
IS THE LEGISLATURE TRYING TO ADDRESS HERE WHAT IT MIGHT CONSIDER TO BE A PERVERSE INCENTIVE ON THE PART OF SCHOOL DISTRICTS THAT IF YOU DON'T PUT SOME SORT OF CAP THAT THERE IS A PERVERSE INCENTIVE TO SAY, WELL, GEE, I'M SORRY, WE DO HAVE TO GO TO YEAR THREE. WE DO HAVE TO GO FOUR BECAUSE THERE'S A MONETARY INCENTIVE TO MAKE THAT ARGUMENT.

>>KEN BENNET:
ABSOLUTELY. THAT'S THE FUNDAMENTAL REASON FOR THE TWO-YEAR CAP. WE WOULD HOPE IT ACTUALLY GETS DONE IN ONE. WE'LL GO TWO. BUT AT TWO YEARS WE'RE SAYING, IF WE'RE GOING TO PROVIDE THIS EXTRA AMOUNT OF FUNDING, THEN WITHOUT A CAP THERE'S ALMOST A REVERSE INCENTIVE FOR PEOPLE TO CONTINUE TO NOT GET THE JOB DONE. BECAUSE IF YOU DON'T GET THE JOB DONE OF TEACHING THESE STUDENTS ENGLISH SUCCESSFULLY, THEN YOU CONTINUE TO QUALIFY FOR MORE AND MORE FUNDING. AND WE WANT TO SAY, WE SHOULD BE ABLE TO GET IT DONE IN ONE. WE'LL ALLOW UP TO TWO YEARS FOR FUNDING. FROM THERE ON THERE WILL STILL BE A SAFETY NET POT OF MONEY FOR A FEW KIDS IF THEY HAVEN'T MADE IT BY THEN. BUT WE'RE TRYING TO REWARD SUCCESS, NOT FAILURE.

>> MICHAEL GRANT:
I THINK THE THIRD MAJOR DIFFERENCE HERE IS THE LEGISLATURE HAS BACKED AWAY FROM THE TUITION TAX CREDIT, $5 MILLION CAP, IF MEMORY SERVES ON THE LAST VERSION OF THE BILL. MY IMPRESSION, HOWEVER, WAS THAT THE GOVERNOR, ONCE THAT AMOUNT WAS CAPPED, WAS WILLING TO GO WITH A TUITION TAX CREDIT. WHAT DO YOU KNOW THAT I DON'T?

>> KEN BENNET:
WELL, IN THE LAST VERSION WE PUT A TUITION TAX CREDIT BUT IT WAS A MUCH LARGER AMOUNT. I THINK IT WAS CAPPED AT 25 MILLION. AND THAT WAS OBVIOUSLY MORE THAN SHE WANTED. BUT WHEN WE SENT THE LAST BILL UP AND IT HAD THE E.L. L PROVISIONS AND NEW MONEY AND A PARENTAL CHOICE PROGRAM THAT MANY IN THE LEGISLATURE THINK IS THE BEST OPTION FOR ALLOWING PARENTS TO CHOOSE WHICH SCHOOL THEIR CHILDREN WILL GO TO IN ORDER TO RESOLVE EITHER THEIR FUNDAMENTAL ACADEMIC EDUCATION OR THEIR LANGUAGE DIFFICULTIES, THAT WE THOUGHT THAT WAS A FAIR COMPROMISE TO PUT NEW MONEY INTO E.L.L. AND GIVE PARENTS A CHOICE. THE GOVERNOR'S VETO MESSAGE OF THAT BILL FOCUSED EXCLUSIVELY ON THE CHOICE ISSUE AND MADE NO MENTION OF THE PARAMETERS OF WHAT WE HAD SENT ON E.L. L. SO AS KIND OF A CALL YOUR BLUFF, PERHAPS, WE SAID, WELL, WE'LL PULL THIS, EVEN THOUGH THIS IS STILL VERY, VERY IMPORTANT TO US, WE'LL PULL THIS TO SEE WHERE WE REALLY STAND ON TRYING TO RESOLVE E.L. L. IF WE HAPPEN TO GET SOMETHING TO HER DESK THAT RESOLVES E.L.L. THEN WE WILL GO BACK, ACCORDING TO THE WORDS SHE GAVE LAST MAY AND IN JANUARY, THAT ONCE WE'VE RESOLVED E.L.L. SHE WILL, AND WE WILL EXPECT AND SEND HER ANOTHER BILL TO DO THE MILLION ON THE SCHOOL CHOICE.

>> MICHAEL GRANT:
I THINK THE PRIME CRITICISM REMAINS THIS. YOU'RE REALLY IGNORING YOUR OWN STUDY DATA, THOUGH, AS LONG AS YOU DEAL IN THIS UNIVERSE OF $450. YOU ARE OVERLOOKING STUDY DATA THAT INDICATES AN ADEQUATE LEVEL OF FUNDING IS MORE IN THE VICINITY OF 1,000, 1200 PER STUDENT.

>> KEN BENNET:
WELL, THE ONLY STUDY THAT WAS ATTEMPTED WAS ONE THAT CAME BACK AND WAS ADMITTED BY THE GROUP, THE NATIONAL COUNCIL OF STATE LEGISLATURES, THAT IS A NATIONAL BODY THAT TRIED TO DO THE STUDY FOR US A COUPLE YEARS AGO. THEY CAME BACK AND ADMITTED THAT THEY WERE UNABLE TO COMPLETE THAT TASK, THAT THE $1,200 NUMBER, SOME OF THOSE TYPES OF NUMBERS NEVER CAME FROM ACTUAL COST DATA. THAT CAME FROM A PANEL OF PEOPLE WHO SAT AROUND THEORIZING ABOUT WHAT THE COSTS MIGHT BE IF A DISTRICT WAS STARTING AT THIS POINT AND TRYING TO GET TO THAT POINT.

>> MICHAEL GRANT:
YES.

>> KEN BENNET:
SO WE REALLY DON'T SEE ANYTHING IN THE $1,200 RANGE OR SOME OF THE NUMBERS THAT WERE THROWN AROUND IN THAT REPORT -- I MEAN, I THINK CALIFORNIA USES ABOUT A $200 PER YEAR NUMBER. TEXAS IS A SIMILAR NUMBER. WE'RE THE ONLY STATE THAT'S UNDER A LAWSUIT LOOKING AT SUBSTANTIAL INCREASES. AND ANYTHING IN THOSE 1200 OR $1,000 RANGES MAY BE THE ACTUAL COSTS FOR SOME DISTRICTS, WHICH IS WHY WE HAVE IN THIS BILL A PROVISION FOR DISTRICTS TO CHOOSE AN E.L.L. MODEL OF INSTRUCTION AND THEN, BASED ON THEIR ACTUAL COSTS, IF THEY HAVE ACTUAL COSTS ABOVE THAT 400 OR 500 THAT THE NEW MONEY WOULD HAVE BROUGHT IT TO, THEN THEY WOULD REPORT THAT TO THE DEPARTMENT, THE DEPARTMENT WOULD ADD THAT TO THE NEXT YEAR'S BUDGET REQUEST. AND IF SOMEBODY HAS A LEGITIMATE PROGRAM THAT COSTS UP IN THAT $1,000 RANGE THERE'S A MECHANISM FOR THEM TO GET SOME MONEY. BUT IT'S BASED ON ACTUAL COSTS, NOT SOME PANEL SITTING AROUND THEORIZING ABOUT IT.

>> MICHAEL GRANT:
YOU HAVE BEEN NEGOTIATING THIS ISSUE WITH THE GOVERNOR'S OFFICE FOR A MONTH AND BETTER.

>> KEN BENNET:
AT LEAST.

>> MICHAEL GRANT:
WHAT'S YOUR BEST GUESS? DOES THIS BILL STAND ANY BETTER CHANCE THAN THE PAST TWO?

>> KEN BENNET:
WELL, OBVIOUSLY SINCE WE'VE TEMPORARILY REMOVED THE SCHOOL CHOICE ELEMENT, I HOPE THAT WILL GARNER MORE ACCEPTANCE OR CONSIDERATION BY THE GOVERNOR THAN THE PREVIOUS ONE. BUT WE THOUGHT WE WERE DEBATING SOMEWHERE BETWEEN 32 MILLION AND $45 MILLION ON THE MONEY, ON THE NEW MONEY. BUT WHEN WE OFFERED THE $45 MILLION THAT WAS UNACCEPTED IN ONE OF OUR NEGOTIATIONS. SO WE'RE BACK TO THE 32. AND HOPEFULLY SHE'LL AT LEAST LET IT GO TO THE JUDGE, WE HOPE.

>> MICHAEL GRANT:
ALL RIGHT. SENATE PRESIDENT KEN BENNETT, THANK YOU VERY MUCH FOR THE UPDATE. WE APPRECIATE IT.

>> KEN BENNET:
THANK YOU.

>> MICHAEL GRANT:
FORMER WHITE HOUSE CHIEF OF STAFF HAMILTON JORDAN IS A FOUR-TIME CANCER SURVIVOR. HE WAS IN TOWN RECENTLY TO SPEAK AT THE ECONOMIC CLUB OF PHOENIX FOR THE W.P. CAREY SCHOOL OF BUSINESS HERE AT ASU. JORDAN IS A BOARD MEMBER OF T-GEN. HE WAS PRESIDENT JIMMY CARTER'S CHIEF OF STAFF -- DURING HIS TENURE AT THE WHITE HOUSE HE DEALT WITH SUCH ISSUES AS A FAILING ECONOMY, THE ARAB OIL EMBARGO AND THE IRAN HOSTAGE CRISIS. LARRY LEMMONS SPOKE WITH JORDAN AT THE BILTMORE

>> LARRY LEMMONS:
COULD WE TALK A LITTLE BIT ABOUT YOUR TENURE DURING THE CARTER ADMINISTRATION?

>> HAMILTON JORDAN:
JUST A LITTLE BIT. THAT WAS SO LONG AGO I'VE FORGOTTEN MOST OF WHAT I SHOULD CONSIDER.

>> LARRY LEMMONS:
CARTER HAS PROVEN TO BE A REMARKABLE MAN. HABITAT FOR HUMANITY.

>> HAMILTON JORDAN:
HE'S THE SAME MAN HE WAS BEFORE HE WAS ELECTED PRESIDENT AS HE WAS WHEN HE WAS PRESIDENT AS HE IS NOW. HE'S UNCHANGED. BUT I KNOW THAT IT PROBABLY LOOKS DIFFERENTLY. BUT EXCUSE ME.

>> LARRY LEMMONS:
WELL, NO. WHAT DO YOU THINK WAS... IS HIS IMPACT ON THE COUNTRY?

>> HAMILTON JORDAN:
WELL, YOU KNOW, I WAS IN THE MIDDLE OF ALL THAT. AND I CAN'T -- IT'S NOT FOR ME TO SAY. I DON'T HAVE ANY -- I'M NOT OBJECTIVE AND I DON'T HAVE A HELL OF A LOT OF PERSPECTIVE. IS.

>> LARRY LEMMONS:
NO ONE IS ASKING YOU TO BE OBJECTIVE.

>> HAMILTON JORDAN:
NO. WELL, WE CAME TO OFFICE IN THE AFTERMATH OF WATERGATE, TRIED TO MOVE THE COUNTRY IN A DIFFERENT DIRECTION. WE WERE SUCCESSFUL IN SOME AREAS, UNSUCCESSFUL IN OTHERS. WE HAD SOME BAD LUCK. THE PRICE OF A BARREL OF OIL WHEN WE WENT INTO OFFICE WAS $8 ON THE WORLD MARKET. WHEN WE LEFT IT WAS $32. THAT REALLY DROVE OUR ECONOMY. ALL THE THINGS WE TRIED TO DO ON THE ECONOMIC FRONT WERE ON THE MARGINS. WE HAD TERRIBLE INFLATION. ONE THING THAT'S SO OBVIOUS TO ME TODAY IS THAT SOME OF THE THINGS THAT WE TRIED TO DO THAT WE WERE NOT ABLE TO DO ARE STILL IMPORTANT ISSUES IN THIS COUNTRY. PRESIDENT CARTER TRIED TO GET THE AUTOMOTIVE INDUSTRY TO BUILD FUEL-EFFICIENT CARS AND THEY REFUSED TO. I CAN REMEMBER HIM MEETING WITH THE HEAD OF THE AUTOMOTIVE INDUSTRY IN THE OVAL OFFICE AND LECTURING THEM ON THE NEED TO BRING DOWN CAFE STANDARDS, TO BUILD FUEL-EFFICIENT CARS, TO BEGIN EXPLORING OTHER ALTERNATIVES. AND THEY WERE NICE TO THE PRESIDENT TO HIS FACE BUT THEN THEY MARCHED OUT OF THE WHITE HOUSE AND WENT ON TELEVISION AND BLASTED HIM SAYING THEY WERE NOT GOING TO BE TOLD WHAT KIND OF CARS TO BE BUILT, THE AMERICAN PEOPLE WERE GOING TO DICTATE THAT. PRESIDENT CARTER INVESTED MONEY. WE INVESTED MONEY IN NEW ENERGY SOURCES. ALL THAT LATER WAS KIND OF REMOVED. SO HE WAS -- HE HAD THIS LONG VISION FOR OUR COUNTRY. AND I THINK CRITICS CAN SAY WE WERE NOT ABLE TO SELL ALL THAT TO THE AMERICAN PEOPLE.

>> LARRY LEMMONS
WELL, SPEAKING OF VISION HE WAS ABLE TO BROKER A DEAL BETWEEN THE ISRAELIS AND THE EGYPTIANS

>> HAMILTON JORDAN:
HE DID THINGS WITHOUT REGARD TO PUBLIC OPINION POLLS. WHEN WE SIGNED THE PANAMA CANAL TREATY WHICH WAS AN IRRITANT IN OUR RELATIONSHIP TO THE NEIGHBORS TO THE SOUTH IN LATIN AMERICA AND CARRIBEAN, SOUTH AMERICA, THERE WERE ABOUT 25% OF THE AMERICAN PEOPLE THAT FAVORED THAT TREATY. AND A LOT OF THE THINGS WE DID WERE NOT POPULAR BUT THEY WERE THE RIGHT THINGS TO DO. I THINK WE PROBABLY HOPE THAT PEOPLE WOULD AT SOME POINT STAND BACK AND SAY, WELL, I DIDN'T AGREE WITH HIM BUT HE DID THE RIGHT THING. BUT THEY STOOD BACK AND VOTED AGAINST US INSTEAD. BUT I'M VERY PROUD OF MY ASSOCIATION WITH PRESIDENT CARTER AND WHAT WE DID. AND IN SOME AREAS WHAT WE ATTEMPTED TO DO. THEY WERE THE RIGHT THINGS. WE WERE NOT ALWAYS SUCCESSFUL.

>>LARRY LEMMONS:
CAN YOU TALK A LITTLE BIT ABOUT IRAN? YOU THINK ABOUT THE HOSTAGE CRISIS SO LONG AGO AND IRAN TODAY.

>> HAMILTON JORDAN:
IT'S A GREAT IRONY TO ME. I HEAR PEOPLE TALKING ABOUT ISLAM AND ISLAMIC TERRORISM AS IF THAT'S BEEN RECENTLY DISCOVERED. WE DISCOVERED IT YEARS AGO WITH THE AYATOLLAH -- AND THE SHIITES TOOK OVER. IT'S QUITE IRONIC TODAY. IF YOU ASKED THE IRANIANS 10 YEARS AGO THEIR BIGGEST PROBLEM THEY WOULD SAY SADAM HUSSEIN, THE SUNNIS BEING IN POWER IN IRAQ AND THEIR CONSTANT WARS WITH IRAQ WHICH COST ABOUT A MILLION PEOPLE. WHICH WOULD BE THE EQUIVALENT OF OUR COUNTRY LOSING 5 MILLION PEOPLE IN COMBAT. SO WHAT'S HAPPENED? WE INVADE IRAQ AND SO NOW THE IRANIANS, HUSSEIN HAS BEEN REMOVED. THE SUNNIS HAVE BEEN REMOVED FROM POWER. THE SHIITES, VERY CLOSE TO THE REGIME, RADICAL SHIITE REGIME IN IRAN. SO I'M SUSPECT THEY'RE SITTING THERE VERY HAPPY WHAT'S GOING ON. WE HAVE ALIENATED THE IRAQI WAR, WHATEVER OUR GOOD INTENTIONS WERE HAVE HAD THE EFFECT OF ALIENATING MORE PEOPLE IN THE MUSLIM WORLD FROM OUR COUNTRY. AND SO IT'S QUITE IRONIC NOW TO HEAR US TALK ABOUT IRAN AS IF IT WERE SOMETHING THAT JUST HAPPENED. IT'S BEEN THERE FOR 30 YEARS. AND I'M AFRAID THAT OUR POLICIES HAVE ACTUALLY WORKED TO THE ADVANTAGE OF SOME OF THE RADICAL MUSLIMS IN THE WORLD.

>> LARRY LEMMONS: HOW WOULD YOU CHARACTERIZE YOUR EXPERIENCE AS A WHITE HOUSE CHIEF OF STAFF?

HAMILTON JORDAN: WELL, YOU KNOW, IT SOUNDS SO -- I'VE NEVER SEEN WEST WING. PEOPLE ALWAYS ASK ME AND THEY SAY, IS IT LIKE THAT? I'VE NEVER SEEN IT SO I DON'T KNOW. IT WAS EXCITING. IT WAS HARD WORK. I WON'T USE THE WORD FUN. I CAN REMEMBER THE LONG HOURS THERE. I THINK THE OVERWHELMING MEMORY I HAVE OF IT IS PEOPLE WERE ALWAYS TRYING TO GET TO YOU FOR SOMETHING. THEY WEREN'T TRYING TO CALL YOU OR SEE YOU TO TELL YOU YOU WERE DOING A GREAT JOB, THEY WANTED SOMETHING. FRATERNITY BROTHERS IN THE UNIVERSITY GEORGIA, THEY WANT US TO BE AN AMBASSADOR, THINGS THEY SHOULD NOT HAVE. SO THERE'S THIS WHOLE THING OF KIND OF THE PRESSURE OF PEOPLE TRYING TO GET TO YOU, GET SOMETHING FROM THE ADMINISTRATION, THE PRESIDENT. NOT ENOUGH TIME TO THINK, YOU KNOW, ABOUT ISSUES AND PROBLEMS. HAVING TO REACT TOO MUCH. HAVING TO PAY A LOT OF ATTENTION TO WHAT'S IN THE NEWSPAPER EVERY DAY. HAVING THAT DRIVE YOUR AGENDA INSTEAD OF BEING ABLE TO DRIVE IT YOURSELF. THE SAME THINGS THAT I THINK ANYBODY WOULD TELL YOU THAT IT WAS. THERE WERE PARTS OF IT THAT WERE EXCITING. AND I WON'T TRADE THAT EXPERIENCE FOR ANYTHING. BUT EVEN IF PRESIDENT CARTER HAD BEEN RE-ELECTED I HAD ALREADY MADE A DECISION TO GO BACK TO ATLANTA. FOUR YEARS WAS ENOUGH FOR ME AND IT TURNS OUT IT WAS ENOUGH FOR THE AMERICAN PEOPLE, TOO. THEY SENT US HOME AFTER FOUR YEARS.

>> LARRY LEMMONS:
THE MORE CYNICAL AMONG US MIGHT THINK THAT MONEY AND POLITICS HAVE BEEN BONDED FOREVER. > BUT DO YOU THINK THE SITUATION TODAY IS DIFFERENT FROM WHAT IT WAS IN THE 70'S?

>> HAMILTON JORDAN:
OH, OF COURSE. POLITICS AND CAMPAIGNS HAVE BECOME A HUGE BUSINESS, AN INDUSTRY IN OUR COUNTRY. THERE'S ALWAYS BEEN MONEY IN POLITICS AND THERE ALWAYS WILL BE. BUT YOU ASK PEOPLE THAT SERVE IN THE CONGRESS TODAY HOW MUCH TIME THEY HAVE TO SPEND RAISING MONEY TO GO ON TELEVISION TO ATTACK THEIR OPPONENT, TO DEFENDANT THEMSELVES, AND LOOK ALSO AT THE NUMBER OF INCUMBENTS THAT ARE RE-ELECTED, IT'S LIKE 95%. VERY FEW INCUMBENTS. SO WE HAVE A SYSTEM THAT REWARDS PEOPLE IN OFFICE GOING OUT AND HAVING TO RAISE MONEY FROM INDIVIDUALS FROM COMPANIES FROM PAC'S. AND IT'S BECOME -- IT'S KIND OF THE GLUE THAT HOLDS THIS CORRUPT SYSTEM TOGETHER. THERE ARE A LOT OF GOOD PEOPLE IN POLITICS TODAY THAT ARE TRAPPED IN THIS SYSTEM THAT DOESN'T WORK VERY WELL. ONE OF THE REASONS IT DOESN'T WORK VERY WELL IS THAT CAMPAIGN CONTRIBUTIONS ARE CRITICAL TO THESE CANDIDATES AND OFFICE HOLDERS BECAUSE OF THE EXPENSE OF GOING ON TELEVISION. I SAW SOME NUMBERS. I THINK IF -- I THINK IN -- I THINK WHEN PRESIDENT CARTER RAN AGAINST GERALD FORD I THINK WE SPENT BETWEEN US $80 MILLION IN THE 1976 CAMPAIGN. IF YOU ADJUSTED THOSE NUMBERS FOR INFLATION, MAYBE IT WOULD BE -- MAYBE THAT WOULD BE 200 MILLION OR SOMETHING TODAY. BUT IN THIS LAST CAMPAIGN, WE SPENT A COUPLE OF BILLION DOLLARS IN THE NATIONAL ELECTION. SO THESE -- OUR OFFICE HOLDERS ARE SPENDING A HELL OF A LOT OF TIME, TOO MUCH TIME, OUT HAVING TO RAISE MONEY BECAUSE OF THE SYSTEM THAT WE HAVE. AND SO IF YOU LOOK AT THESE CHALLENGES AND OPPORTUNITIES THAT OUR COUNTRY FACES THAT REQUIRE BIPARTISAN KIND OF CENTRIST SUPPORT AND THEN LOOK AT THE SYSTEM THAT DRIVES CANDIDATES TO THE EXTREMES IN BOTH PARTIES, THE CHANCES OF FINDING THAT ARE I THINK ARE VERY SLIM. MOST PEOPLE, MYSELF INCLUDED, HAVE NOT LIKED THE CHOICES THAT THEY'VE ENDED UP WITH. GORE VERSUS BUSH, KERRY VERSUS BUSH. MOST PEOPLE I KNOW DIDN'T LIKE THOSE CHOICES. THEY VOTED FOR ONE OR THE OTHER BUT THEY DIDN'T LIKE THOSE CHOICES. AND POLITICS IN THIS COUNTRY USED TO BE ABOUT THE CENTER. WHICH PARTY COULD, GIVEN THEIR PHILOSOPHY AND THEIR BELIEFS, MOVE OVER AND CAPTURE ENOUGH INDEPENDENTS OR SOFT REPUBLICANS OR SOFT DEMOCRATS. THAT'S NOT THE GAME TODAY. THE GAME TODAY IS TO FIND POCKETS OF VOTERS, WHETHER 3 OR 4 OR 6% OF THE VOTE THAT ADD UP TO THE BASE AND RAISE MONEY AND TURN THOSE PEOPLE OUT. AND THEN ALL OF US IN THE MID, I CONSIDER MYSELF A CENTRIST AND INCREASINGLY AN INDEPENDENT ARE THEN LEFT TO CHOOSE BETWEEN WHAT IS OFTEN AN EXTREMELY LIBERAL CANDIDATE AND EXTREMELY CONSERVATIVE CANDIDATE. THAT'S THE CHALLENGE FOR OUR COUNTRY AND OUR PEOPLE THAT WE FACE, I THINK, GOING FORWARD.

>>LARRY LEMMONS:
YOU'RE A THREE-TIME SURVIVOR OF CANCER.

>> HAMILTON JORDAN:
FOUR, ACTUALLY. WHO'S COUNTING? I AM.

>> LARRY LEMMONS: WELL, YOU'RE HERE IN PHOENIX TO TALK ABOUT HEALTHCARE. DO YOU THINK THAT EXPERIENCE GIVES YOU A UNIQUE PERSPECTIVE IN TERMS OF HEALTHCARE?

>> HAMILTON JORDAN:
WELL, I THINK THAT THROUGH MY BOUTS WITH CANCER -- AND I'M HERE AT ASU SPEAKING AT THE CAREY SCHOOL OF BUSINESS TODAY -- I THINK I'VE BEEN THE BENEFICIARY OF THE GOOD THINGS THAT OUR COUNTRY HAS DONE. THE INVESTMENT IN RESEARCH. I'VE CERTAINLY BENEFITTED FROM THAT. BUT I'VE ALSO SEEN THE GAPS AND THE DISPARITIES. WITH MY FIRST CANCER IF I HAD NOT BEEN ABLE TO MOVE MY FAMILY TO A PLACE WHERE I UNDERWENT A CLINICAL TRIAL, I'M PRETTY SURE I WON'T BE HERE TODAY. SO I'VE SEEN BOTH WHAT'S GREAT ABOUT OUR SYSTEM AND ALSO SOME OF THE PROBLEMS.

>> LARRY LEMMONS:
WELL, SPEAKING OF THE GAPS IN AND DISPARITIES, WHAT DO YOU THINK CAN BE DONE TO ALLEVIATE THOUGH?

>. HAMILTON JORDAN:
I'M PARTICULARLY WORRIED ABOUT OUR INVESTMENT IN RESEARCH. I'LL GIVE YOU A COUPLE OF STATS. YOU'RE IN BIOTECH AS WELL, AREN'T YOU? I'M INVESTING IN BIOTECH COMPANIES. I'M ON THE BOARD OF T-GEN HERE. GIVE YOU A COUPLE OF STATS. BY THE YEAR 2010, HALF OF ALL LIVING AMERICANS THAT ARE ALIVE IN 2010 WILL HAVE CANCER IN THEIR LIFETIME. HALF. HOW MUCH ARE WE SPENDING ON THE RESEARCH, THE BASIC RESEARCH WHICH ONLY THE GOVERNMENT CAN PROVIDE? BECAUSE THERE'S NO BUSINESS RETURN ON INVESTMENT IN BASIC RESEARCH. WE'VE SPENT ABOUT 0.02% OF OUR RESOURCES ON A DISEASE THAT'S GOING TO STRIKE HALF OF US. SO IT MAKES NO SENSE. SO FOR THE FIRST YEAR IN 30-YEARS, THE BUDGET FOR THE FUNDS RESEARCH SCIENTISTS AT ASU AND T.-GEN AND UNIVERSITY OF ARIZONA, THOSE FUNDS ARE BEING CUT. SO AT A TIME OF GREAT SCIENTIFIC OPPORTUNITY TO LEARN HOW TO PREVENT DISEASES, HEART DISEASE, DIABETES, CANCER, WE'RE BASICALLY DECREASING OUR COUNTRY'S INVESTMENT IN BIOSCIENCE.

>> LARRY LEMMONS:
THANK YOU FOR SPEAKING WITH US, MR. JORDAN.

>> HAMILTON JORDAN:
I ENJOYED BEING HERE. I'M GLAD TO BE HERE AT ASU. GREAT SCHOOL.

>> LARRY LEMMONS:
AND THE BILTMORE.

>> HAMILTON JORDAN:
AND THE BILTMORE. MY FAVORITE HOTEL IN THE WORLD.

>> MERRY LUCERO:
USING AN UNITED ARAB EMIRATES COMPANY AT AMERICAN PORTS IS A POLITICAL HOT POTATO FOR THE BUSH ADMINISTRATION. SEE WHAT ARIZONANS THINK ABOUT THAT AND OTHER ISSUES LIKE PHOTO RADAR IN OUR LATEST POLL. PLUS A HOST OF EMINENT DOMAIN BILLS ARE MAKING THEIR WAY TO THE CAPITOL

>> MICHAEL GRANT:
WEDNESDAY, WE'LL EXAMINE THE ISSUE OF PHOTO ENFORCEMENT ON THE 101 IN SCOTTSDALE, AND POTENTIALLY ELSEWHERE. THURSDAY, GOVERNOR JANET NAPOLITANO WILL JOIN US FOR HER MONTHLY CONVERSATION ON HORIZON. FRIDAY, JOIN US FOR THE JOURNALISTS ROUNDTABLE. BUILT MOTHER SPACE SPACE SPACEB AT THIS BILTMORE HOTEL IN DOWNTOWN PHOENIX. THANKS VERY MUCH FOR BEING HERE ON THIS MONDAY EVENING. I'M MICHAEL GRANT. HAVE A GREAT ONE. GOOD NIGHT. ¶¶[MUSIC]¶¶

>> ANNOUNCER:
IF YOU HAVE COMMENTS ABOUT HORIZON, PLEASE CONTACT US AT THE ADDRESSES LISTED ON YOUR SCREEN. YOUR NAME AND COMMENTS MAY BE USED ON A FUTURE EDITION OF HORIZON. HORIZON IS MADE POSSIBLE BY THE FRIENDS OF CHANNEL 8, MEMBERS WHO PROVIDE FINANCIAL SUPPORT TO THIS ARIZONA PBS STATION. THANK YOU.

>> ANNOUNCER:
8 IS A SERVICE OF ARIZONA STATE UNIVERSITY, SUPPORTED BY MEMBERS LIKE YOU. THANK YOU.
SPOTLIGHT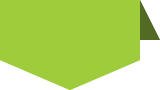 STAY in touch
with
azpbs.
org
!
Subscribe to Arizona PBS Newsletters: