Arizona Democratic Congressman Raul Grijalva joins Horizon Host Michael Grant to talk about the latest issues in Congress.
Transcript:
Michael Grant:
Tonight on "Horizon," Arizona congressman Raul Grijalva joins us to talk about immigration and other issues in congress, also, the Civil War's westernmost battle took place about 70 miles southeast of Phoenix. It's the 144th anniversary of the battle of Picacho Pass. Those stories next on Horizon.

Announcer:
Horizon is made possible by contributions from the friends of 8. Members of your Arizona PBS station, thank you.

Michael Grant:
Good evening. Welcome to "Horizon." I'm Michael Grant. First up: a lawsuit challenging the aims test was filed today in Maricopa County Superior Court against the Board of Education and state schools chief Tom Horne. The plaintiffs include all students in the class of 2006, each succeeding senior class required to pass the AIMS test, low income, ethnic and minority students and current and previous English Language Learners. The William Morris Institute and the Arizona Center for Law in the public interest filed the class action suit. It alleges the state's school funding system is arbitrary, not based on educational need, and that services and programs needed to pass AIMS have not been provided. State schools chief Tom Horne responded, saying he will "use every ounce of effort to beat back this attempt to reverse our hard-won gains in student learning." Also in the news, governor Napolitano signing a law that will make it easier for the state to track sexual predators. Among other provisions, the law directs state agencies to provide more information on registered sex offenders and requires DNA samples be taken from sex offenders who relocate to Arizona. Raúl Grijalva represents District 7 in the U.S. House of Representatives, which includes all of Yuma County and parts of Pima, Maricopa, La Paz, Pinal and Santa Cruz counties. It is the only congressional district representing seven separate Native American tribes. Immigration reform and border policy of course among congressman Grijalva's top issues. He was a speaker at last week's immigration reform march in Phoenix. Joining us to talk about that and other issues, congressman Raul Grijalva. Welcome back, congressman.

Raul Grijalva:
Well thank you very much. It's a pleasure being with you.

Michael Grant:
It's good to see you. That was just one pretty big darn march last week.

Raul Grijalva:
Yeah, it was overwhelming. Not only to have been part of it, but just the breath and size of it was overwhelming and the fact that went off without a hitch and no violence and very peaceful. The credit goes to the organizers and the attitude of the people that were in that march took it seriously and they took symbolism involved in the march seriously.

Michael Grant:
Today we march, tomorrow we vote; is that true? Hispanics have not had a good track record if term of turnout in the polls. That's one of the reasons why they probably do not exercise political clout proportionate to what they're numbers would indicate.

Raul Grijalva:
I would agree with you. I think that's the history. And the work has always been intense to make sure you get the kind of turnout you should in the Latino community. But this issue- it's not only the issue of immigration. I told people 60 to 70% of people marching were American citizens, voters, who seemed to be American citizens born in this country. So they were energized in a way that I haven't seen in three decades in this state. I think that's going to translate into electoral action. I say this because I think the community feels it's important now to not only exercise power on the street and show that force but also to use that power at the polls.

Michael Grant:
The Hispanic community, though, does not necessarily see the illegal immigration issue with a single voice, does it? The stats that I've seen indicate maybe 40, 45% voted for proposition 200.

Raul Grijalva:
Let me tell you the difference this issue around. That was about security; that was about people reacting to a problem in which there had been no solution. There still isn't. Congress has done practically nothing about confronting this issue. And so I think that was part reaction out of frustration and lack of any direction on the part of the federal government or the state government. This issue is different. I think the Latino community sees this issue as much broader than that. It's not only about immigrants. There's civil rights issues involved, issues about which communities is going to be marginalized the most with legislation in congress and you see the legislature promoting. Who is going to be affected and who is going to be marginalized the most? And I think the Latino community has realized we're going to be affected the most by these policies. And it will be a broad brush and it won't be singular to just immigrants or undocumented people. And that's why you see the reaction.

Michael Grant:
But for example, organize labor and obvious fairly major constituent group in the Democratic Party; it has also got strongly mixed feelings about the issue fearing the impact of low-cost labor on wages and supply.

Raul Grijalva:
Particularly on the issue of the guest worker program. And I'm in agreement. I don't think that a guest worker program that creates a second-class level of work in this country for periods of time with no wage guarantees, no process for representation, no access to due process in the workplace, yeah, I think that would be wrong. You're just creating a second level of worker that would not have the same protections. So I think organized labor's big concern is that. The displacement issue in creating a second level of worker without the protection and that would undermine the existing protection and at some point wages as well.

Michael Grant:
Let me give you a hypothetical. Let's say the congress got together--an already unlikely hypothetical--and passed a guest worker program, fair and balanced, passed a so-called pathway to citizenship for those already here, toughened up on border security.

Raul Grijalva:
Uh-huh.

Michael Grant:
At that point should there be a criminal sanction, misdemeanor or felony, for those who then don't follow lawful paths that we have created to come into this country?

Raul Grijalva:
I think that's a mix on a hypothetical. And I've argued the point you don't put the cart before the horse. You need to have the law in place that's comprehensive, enforcements, the points you just pointed out. And then I think that it's fair and proper to deal with the employer sanctions and fair and proper to on the issue of the law. And the law already exists on that issue and to apply that law and to enforce that law, because now you have a system of checks and balances. It is no longer a convenience to say I don't know where the paperwork is. The law as written by McCain and Kennedy and what came out of the compromise is essentially saying once the verification, once it's there for that person to work at that job with legal protection, then there is no excuse to hire someone that's not and for that person not to have that documentation.

Michael Grant:
So congressman Grijalva can support a criminal sanction so long as other constituent parts of a-let's call it a balanced approach to the problem are in place?

Raul Grijalva:
It would have to be balanced because to put enforcement only and to put sanctions and to talk about walls and to talk about felony criminalization and jail time, I think that's what has created the reaction. I think unless you present a balanced reality-based solution to the American people, we will continue to be in this division as enforcement only versus something else. And that's kind of where the debate is kind of centered. And I think more people would be willing, too. I would have to know the specifics about what that penalty would be. But certainly once you have a law in place that sanctions legal process and protections, then there is no excuse either for the employer or the person seeking work to do that outside the lawful avenue that's been provided, yes.

Michael Grant:
Let me touch on a couple of other subjects. The president's proposed budget for next fiscal year that came out, I want to stress this wasn't for this summer but this was for next summer, actually had a cutback in forest fire support monies in the west. What's happened on that?

Raul Grijalva:
That's one of issues in the budget. That and many other points is why the house has yet to be able-- has yet to vote on or approve the recommendation from the President. The Senate has dealt with it and reinstated about $7 billion of his cuts. At the House level there's a lot of issues. But for those us in the west that are members of Congress regardless of party, that cut is a very, very dangerous cut. Dangerous in the sense that here in Arizona we've gone through this drought. It's been dry. The potential for a fire catastrophe is tremendous and to cut those fires at a time when we need to have a rapid response to any emergency that might be created because of this drought and the dry climate that we have, I think is a big mistake. So that's a bipartisan issue in which we might not agree on other parts of the budget, but we agree on that reinstatement.

Michael Grant:
How do you gauge the fires in your district? I assume it's as bad down there as it is up here?

Raul Grijalva:
Big parts of our district there was no rain for 149 days. And the rain we have had it's not enough to saturate the drought.

Michael Grant:
Yeah. Congressman Raul Grijalva, we appreciate you joining us, and travel carefully back to Washington, D.C.

Raul Grijalva:
I will. Thank you so much.

Michael Grant:
April 15th is traditionally tax day. This year it was also the 144th anniversary of the westernmost battle of the civil war. Every year, civil war re-enactors recreate the Battle of Picacho Pass near its location at Picacho Peak, about 70 miles southeast of Phoenix. They also recreate battles that took place in the New Mexico territory that set the stage for the Battle at Picacho Pass. Here's a look at the re-enactments and then we'll talk about the battle.

[Drums beating] "Through the pass." [Sound of gunfire]
Announcer: In the early days of the civil war forces of the north and south fought to control the southwest. The territory of New Mexico stretched from Texas to the Pacific Ocean. It saw three civil war battles including the Battle of El Verde where 202 men lost their lives.

Wade Cox:
During the first year of the civil war, the confederacy was making a concerted effort to gain control of the southwest, partly for the mineral resources even more importantly to expand boundaries, considerably to make it considerably more difficult for the union to maintain a successful blockade. Towards that end, confederate troops mostly from Texas were squaring off against U.S. troops and New Mexico volunteers and Colorado volunteers in what is now the state of New Mexico.

Announcer:
The only battle fought in what we now know as Arizona occurred at Picacho Peak between Tucson and Phoenix. In 1861, the New Mexico territory was split in two the confederates claiming everything south of the 34th parallel, which included the Phoenix area. They named their new territory Arizona. Arizona's capitol was Mesilla, which was north of present day El Paso. In February of 1862, confederate troops were received with open arms in Tucson because they provided protection from Indian raids. The continued encouragement of the confederates caught the attention of union troops stationed at fort Yuma.

Wade Cox:
There were 1800 volunteer U.S. troops stationed in fort Yuma, which is just across the river from the town of Yuma across in California. And to forestall further advances by confederate forces, they started moving eastward up the Gila River and one of the stopping places was the Pima Villages, near what's now Sacaton, and then on down this way. This was a major thoroughfare, what they call the Gila Trail by many historians. Anybody going from east to west or west to east came this way.

Announcer:
In mid-April union troops headed between two mountains named Picacho Pass. The pass is still used today for interstate 10. To get to Tucson union troops would have to go through the pass.

Michael Grant:
Here now to talk to about the Battle at Picacho Pass is Andy Masich, President and CEO of the Historical Society of Western Pennsylvania and author of a new book about the civil war here in our state; also here is Bill "Wallace" Thompson, a civil war buff and former kid's show host. Bill combined his love of the civil war and his TV job to produce re-enactments of the civil war at Papago Park that he filmed and showed on his program. Some of my favorite segments-- and I love your hat.

Bill Thompson:
Yes and as long as we were talking about the civil war today, I thought I'd wear it.

Michael Grant:
All right, now we just saw sort of the setup. Andy, give us-I mean, what happened at Picacho Pass?

Andy Masich:
Well Picacho Pass isn't the first battle in Arizona, it's not the last. It's the best remembered. Union troops moving up the river discovered a confederate picket post guard station at Picacho and union men divided force and tried to encircle them and lieutenant Berret rushed in before the time was right and was shot out of the saddle. Three were killed and three more wounded and three captured and the rest of the rebels went back to Tucson and warned the captain that the California column was coming. The confederates bugged out of Tucson and the California column rolled through.

Michael Grant:
Andy, when the civil war started, regular troops were all taken back to the south and the east. So the union troops that we had here were coming from California, right?

Andy Masich:
Absolutely. There were 15,000 soldiers in the army at the time the civil war broke out. Well the state of California alone raised 15,000 volunteers and those volunteer soldiers covered all the western posts that had been abandoned by the regular troops from the state of Washington to New Mexico, all over the western territories.

Michael Grant:
Now, you pointed out I guess Picacho Pass gets all the glory. There were other civil war conflicts in Arizona.

Andy Masich:
The first fight took place on the Gila River, about 80 miles east of Yuma. Confederate Calvary and union advance guard exchanged shots. But then the next action was about where the Pima Villages were just south of Phoenix and captain William McCleod was captured along with nine of his men by the confederates. And then as late of 1863, there was a skirmish on the banks of Colorado River just 100 miles or so north of Yuma, that was the largest city in the territory at the time because gold had been discovered there.

Michael Grant:
Now Bill, how did you get so interested in the civil war and how did you get into the reenactments and those kinds of things?

Bill Thompson:
It's a life-long love of mine. American history, especially the civil war. Even as a child I had civil war toy soldiers and hats and guns and started collecting all of that. It's just gone on. Andy and I were in the same reenactment group, the 23rd in New York. We went back to Gettysburg and we had a toy soldier company and made a whole bunch of civil war soldiers, confederates and union troops. The link has been there for like 35 years.

Michael Grant:
There we go. In fact, we have that up and, Andy, you sort of share the toy soldier?

Andy Masich:
That's right. Those are Gorton toy soldiers. And Gorton was the name of my high school when I was a kid, just a few miles from where Bill grew up in Bronxville, New York. So we got into this pretty early.

Bill Thompson:
1949 I was in the backfield playing against Gorton High. We won 24-16.

Andy Masich:
And he won't let us forget it.

Michael Grant:
Now incidentally, I am told-- I'm always hesitant to call for tape on this show because I never know if it's going to be magic. But I'm told that we have one of the old reenactments that you showed on Wallace. So if that's true, why don't we run that.

Bill Thompson:
Okay. This was made in 1959 and 1960.

Andy Masich:
There it is out of Papago Park. That's the scene of the battle.

Michael Grant:
You're obviously avoiding the most prominent feature of Papago Park because that would give it away. Who's winning here? Do we know who's winning?

Bill Thompson:
Eventually in this movie, the south wins. That was me. I just went by on a horse.

Andy Masich:
Where's--

Bill Thompson:
You'll see him here pretty soon.

Michael Grant:
This is quite a logistical undertaking. How many people do you have out there?

Bill Thompson:
About 100. It took two weekends to do it.

Michael Grant:
And the horses?

Bill Thompson:
Yeah.

Michael Grant:
Weaponry and the uniforms.

Bill Thompson:
Right. It was a lot of fun. Everybody that was there were entertainers in the valley. All of our friends, the make believers and the band from sergeant. That's Sonny. He had a rock band.

Andy Masich:
Many people think that the civil war in Arizona was like that. That's one of reasons I wrote the book "The Civil War in Arizona: The Story of California Volunteers." And I hope that people will understand it wasn't just about battles in the desert but the California troops came and became the first legislatures, the first doctors, lawyers, teachers and they really established the mining industry in Arizona which was created by Abraham Lincoln as a territory during the civil war.

Michael Grant:
And the real concern, one of the reasons why some of this came to Arizona was the concern that California would be used both to import and export and basically break the blockade that the north had on the south.

Andy Masich:
That's right. The confederates were looking for ports whether in southern California or in the Gulf of Mexico. They were trying to cut deals with the Mexican government, which was in turmoil at that time because the French had invaded Mexico and was marching on Mexico City at that time. Cinco de mayo, that's all about the French invasion in Mexico. There's turmoil in the southwest during the civil war.

Michael Grant:
And at that point in time what you have is a north and south Arizona and New Mexico, I mean running California to Texas. Instead of what? The line was drawn the other way by the union in about 1863?

Andy Masich:
That's right, the union. Abraham Lincoln drew the line north and south. The confederates had run the line across New Mexico and Arizona and divided it that way. So Lincoln didn't want a hot bed of southern sympathy in the southern part of New Mexico and Arizona that might become a slave state someday. Remember this was before the Emancipation Proclamation, and before people knew the outcome of the civil war. Would we be a slave or a free country?

Michael Grant:
Bill, when you put together these reenactments, did you try to make them historically-- I know from a visual standpoint there's a lot of efforts going on there, but--

Bill Thompson:
Andy was the officer. I was just the private. I just showed up. I've got to tell you something. Andy was on our show as Andy from the museum. He was on there every week for like five years in the '80s. And it was just a joy. He would bring what-cha-ma-call-its and we would have to try to figure out what these artifacts were.

Michael Grant:
Oh. Sort of like that parlor game: guess what this is or liars club?

Bill Thompson:
Exactly.

Andy Masich:
And we went in the time machine and went back in time as well. It was really quite a sophisticated show.

Michael Grant:
Now speaking of pictures, we have some from your book including what we think is the first picture of Arizona?

Andy Masich:
That's right. The picture you're looking at is the very first photograph taken in Arizona at the fort in 1863 done by a French photographer and that's captain and two enlisted men- California volunteers and no earlier photograph known in Arizona than that one.

Michael Grant:
Brady being the famous of civil war photographers. Okay. What are we looking at?

Andy Masich:
We're looking at Yuma. It was called Arizona City then. And on the hill in the background you see fort Yuma. And the Colorado River runs between fort Yuma and the street. You can see the ferry mast, those tall poles because they had to throw a rope across the river and pull a flat bottom ferry back and forth across the river. But steamboats were going up and down the river to supply the forts upriver. You can see one of steamers here. They had to pull up the ferry rope, up those masts, to clear the smoke stacks on the steamers.

Michael Grant:
Obviously being used for a variety of different-I assume troop movements, supply movements.

Andy Masich:
Mostly mining. It was really up the river where all the gold mines were being discovered; they needed tons and tons of supplies. And it was on one of steamers that one of battles occurred-- it wasn't a battle but a skirmish. And two, three union soldiers were shot down on the banks of the bloody Colorado.

Michael Grant:
Okay. Give me the name of book again.

Andy Masich:
It's "The Civil War in Arizona: The Story of the California Volunteers."

Michael Grant:
All right.

Andy Masich:
It's Oklahoma Press, University of Oklahoma Press.

Michael Grant:
Well Andy Masich thanks for joining us and talking about it. And Bill Wallace, it is always a pleasure and I still love the cap.

Bill Thompson:
Thank you.

Michael Grant:
If you are interested in seeing the entire segment, that will air on Arizona stories on May 16 at 7:30 p.m. and May 21 at 4:30 p.m.

Nadine Arroyo:
Capitol Hill is in recess this week and Horizon gets a visit from one of our Washington lawmakers to talk about issues pending in the nation's capitol that may affect our state. Congressman Ed Pastor joins us to touch on education, immigration, and national issues. Join us Wednesday at 7 on Horizon.

Michael Grant:
And stay tuned for more historic tales of Arizona people and places. Tonight: "The old house" next to Hayden's ferry; and Arizona pioneers, the Cooley family. That's "Arizona Stories," Tuesday at 7:30 following "Horizon." Thank you very much for joining us this evening. I'm Michael Grant. Hope you have a great one. Good night.
In this segment:
Congressman Raul Grijalva:;Andy Masich:President and CEO, Historical Society of Western Pennsylvania and author of a new book about the civil war in Arizona;;
SPOTLIGHT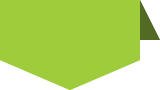 STAY in touch
with
azpbs.
org
!
Subscribe to Arizona PBS Newsletters: