Governor Janet Napolitano joins Michael Grant to talk about the GOP's $ 9.9 billion budget proposal and immigration reform bill, the president's immigration proposal for the four border states, tax cut plans, and her re-election campaign investigation.
Transcript:
Michael Grant:
Tonight on Horizon the state legislature is working on a 9.9 billion dollar budget proposal to send to the Governor. Does that proposed plan include one of the Governor's priorities, a teacher pay raise? Also, the President announced an immigration reform plan for the four states bordering Mexico. Should Arizona continue to work on its plan to deal with its immigration problem? And the Arizona clean elections commission has launched an investigation into whether Governor Napolitano violated campaign finance laws. We'll discuss these topics with the Governor.

Michael Grant:
And then, our final part of our series on AIDS in Arizona. How ASU has an important role in the battle against this disease. All this next on Horizon.

Announcer:
Horizon is made possible by contributions of The Friends of Eight members of this Arizona PBS station. Thank you.

Michael Grant:
Good evening, welcome to Horizon. I'm Michael Grant. In our headlines tonight, former Maricopa county attorney Richard Romley has been named special advisor for information security to the secretary of veteran's affairs. Romley will be responsible for evaluating the current state of VA's information security procedures and will make recommendations for improvement in VA's information security systems. This follows the theft early this month of electronic files containing information on as many as 26 million veterans and their spouses from the home of a VA data analyst.

Michael Grant:
Much has been happening on the state and federal level---since we last spoke to Governor Napolitano four weeks ago. President Bush announced his immigration reform plan -- which would specifically affect the four states bordering Mexico… the President paid Arizona a visit as a show of commitment to his new plan and the state. Shortly after, the Arizona legislature offered up its version of a border security package, as well as a budget proposal. And most recently the GOP demanded that the Arizona citizens clean elections commission look into a possible breach of campaign finance laws in the Governor's re-election campaign. Joining us now to discuss all these topics is Arizona Governor Janet Napolitano.

Janet Napolitano:
There you have it.

Michael Grant:
Let's start with immigration, mainly because I think it's sitting on your desk, is it not?

Janet Napolitano:
Well, it hasn't been transmitted as of noon today but it might have come up this afternoon. They have a bill that has a number of sections to it that they passed after the President had already made his allocation of forces to our border. So what I asked my staff to do -- because there have been so many different immigrations proposals floated around the capitol, some of which I've vetoed, some of which signed. I said, take this, look at it section by section and see how it matches up with what Arizona needs in light of what the President and congress are doing. In light of that I'll make my decision.

Michael Grant:
Let's talk about what I think will be the two most problematic provisions. There are 60 million in the appropriations aspect of the plan. 10 million for the guard on the border for about a year, if I recall correctly. Second being 50 million for the security fence, which I think you've supported in the past. The problem now is, the President has stepped forward.

Janet Napolitano:
We have a --

Michael Grant:
Indicating --

Janet Napolitano:
We have guards coming down from Utah to Yuma to start building a fence.

Michael Grant:
I heard that on the radio coming down here. Why are people from Utah coming here?

Janet Napolitano:
Because the President's plan has guard units from all over the country coming to the southwest border to help with fence construction, surveillance, drug interdiction. And that's where when the President says he wants 6,000 guard members at the border he's not talking about 6,000 Arizona, California, Texas, New Mexico guard he's talking about guard members from all over the United States.

Michael Grant:
Okay. But the legislative response is, well, the President proposes but congress disposes. The money may ultimately -- and the personnel may ultimately be there or not. Let's pass 10 million bucks to make sure they down there.

Janet Napolitano:
Yes. I have to read the actual legislative language and how they crafted that. I'll tell you one thing, I'm very troubled by -- the bill, at least I was hearing it discussed -- I haven't actually read the bill but as I heard it discussed was the employer sanction was no sanction at all it, was really an employer amnesty provision to. My mind you can't have a comprehensive immigration approach unless going to do something about employers. So I want to do that and directed my staff to look at that provision very carefully.

Michael Grant:
Do you have a problem, though, with the 10 million for the guard on the border?

Janet Napolitano:
It depends on how it's worded. If it's, we are already on gated to spend it, I have a problem because we'll never get reimbursed. I've been trying to get reimbursed for our prison costs for illegal immigrants for three years now. So if that's the way it actually works, then I do have a problem.

Michael Grant:
If there was flexibility?

Janet Napolitano:
Then that's something I would definitely consider, yes.

Michael Grant:
What about the 50 million for the high tech fence?

Janet Napolitano:
I call it smart fencing. Combination offensing, ground radar sensors and so forth. Again, same thing. I have to see how the actual provision is worded. I mean, this has been a moving target. One disappointment I have -- and I think the viewers should understand -- is despite my repeated requests to sit down at the table and actually hash out the language of this bill -- because this was not easy stuff. Witness what's going on in Washington, D.C. to hash it out. So they kind of said -- they've given me kind of a take it or leave it. So I'll make my decision in the next couple of days.

Michael Grant:
Let's get to a third issue -- because you've already vetoed this one -- is the one that would make it a crime, a trespass crime for an illegal immigrant in the state. Has your position changed on that provision?

Janet Napolitano:
That's very suspect constitutionally. The only other state in which that has happened the courts through it out because federal law occupies the area of immigration and defiance what are the penalties for immigration violations. So again as I said we'll take a look at the whole thing. But immigration is a hard issue. If it were easy we would have solved it like this. It's hard. But it's got to be dealt with. I think the President is right. You've got to deal with it comprehensively, by securing the borders, the areas between the ports, that's why you need the man power and technology. You have to have a worker program; you have to have better forms of ID that we can keep better track of. You have to increase I think the number of permanent worker visas to match the labor needs of the country. And you've got to have a way to earn citizenship for those who have been here a number of years working, paying their taxes, not in the criminal justice system. And you know they're here and they're not going to report to the ports so let's be realistic about it.

Michael Grant:
Did the United States senate in the bill it passed last week go to that issue of matching employment needs with a visa program? Because there are many who argue that it doesn't match the needs, that it overfills the needs.

Janet Napolitano:
I've heard that argument. I think the senate version of the immigration package is far superior to the house. We'll see what happens in the conference committee when they reconvene after Memorial Day recess. But if there needs to be some tweaking or movement I'd much rather do it from the presumption that we want to have some matching of labor needs with our immigration policy as opposed to denying that there's any labor need at all.

Michael Grant:
Let me go to a viewer question, a viewer sent in concerned about deaths of hundreds of illegal immigrants in the Arizona desert this summer. Asking, can state funds be used to help rescue these people when you declared a state of emergency does that make funds available?

Janet Napolitano:
Not directly. But this is actually one of the virtues of having more national guard at the border this summer. That will free up border patrol time to do more roving patrols by the border patrol and so forth and their ability to pick up people who have gotten lost and who are in danger of dying in the desert will increase exponentially.

Michael Grant:
Are there additional patrols at this time of year for lack of a better term humanitarian purposes?

Janet Napolitano:
No. But I think they watch certain areas very carefully because they're such known immigrant trafficking areas. And one of the things about the deaths in the desert is it really drives home how desperate people are to come to work to raise money for their families. Not to break the law -- except for the immigration law. They are breaking that. But not to break any other law. And quite frankly, if you were living in a state in the south of Mexico and there was no work and you had kids who were hungry and elderly parents who were sick, who are any of us to say we wouldn't do the same thing? What would be a much better way is if people could actually go to a consulate, apply for a visa, get a visa in a reasonable amount of time. Currently it takes 10-years. And then come lawfully through the ports so we know where they are, where they're going and how long they're entitle today stay.

Michael Grant:
But again don't you have that issue of -- you clearly have the issue of controlling your own borders. I think you also have an issue of, are you needed. I mean, once you get here, will you be a contributing member of society or not?

Janet Napolitano:
I think there are certain sectors of the economy who would say very much they're needed. You think about agriculture, for example. And I think the senate bill actually has a special section for agriculture workers. You go down into the Yuma area and talk to the growers there and you talk to the growers in the Imperial Valley in California, they're worried about whether they can harvest the crops because the labor simply isn't there unless you have some kind of a worker program.

Michael Grant:
All right. Getting back to the legislative bill, perhaps action by you in the next couple of days?

Janet Napolitano:
If it came up today I have five days or whatever that is.

Michael Grant:
Is it five work days, incidentally? Would that run next week?

Janet Napolitano:
It includes the weekend. Wednesday, Monday, Tuesday would be in that zone. You know, this is an important thing. Because if I don't sign it they're threatening to put it on the ballot and that means the kind of talk radio, overheated rhetoric will continue for the next months. And I'm not sure that that's healthy for our state. I think we've had an overdose of that.

Michael Grant:
Will that be one of the factors you will consider in whether or not --

Janet Napolitano:
It will be something I keep in mind, yeah.

Michael Grant:
Okay.

Janet Napolitano:
But this legislature has threatened lots of times to send things to the ballot. And part of me thinks, you know, I trust the judgment of Arizonans and if their will is to do something then it's my job to effectuate that. But it is -- the rhetoric and the ugliness of the campaign and what it's doing to our overall social fabric in Arizona is something that concerns me.

Michael Grant:
Clean elections commission has hired an auditor to look into allegations of campaign finance violations. What's your response?

Janet Napolitano:
Well, I think you need to understand what it's about. I read the complaint. And basically what it is that we put our website up too early.

Michael Grant:
Too early.

Janet Napolitano:
It's like a speeding ticket in a way.

Michael Grant:
On the 101?

Janet Napolitano:
I guess. Photo radar, clean elections style. But we've gone through -- we thought -- I have very good lawyers who work on my campaign. And we thought we were scrupulously following the rule. This is not a law, this is the rule of the commission. We thought we followed the rule. If they want further documentation we're happy to supply it.

Michael Grant:
I am told that since the episode with Matt Salmon four years ago and then Ron Gould I think the senator agreed to a fine by clean elections on this subject I think a couple of years ago or so, that the issue has been made fairly clear -- I hate to even mention these words but and cruel versus cash accounting that expenditure by the campaign occurs when the obligation is incurred. And I've been told that it's fairly clear. You obviously had an obligation on the website.

Janet Napolitano:
Yes. And even if we had an obligation the question then is it did we have enough money initially in seed money to cover the obligation. Because you're not allowed the kind of forward spend. And our point is that on a -- this is a service contract so it's not -- not subject to the same rules. It's not like buying your signs, for example. It's a service contract with the operation of a website. But more than that we always had the money to cover it. So that's what apparently they looking at. I think like I said I'm very comfortable with how my campaign handled this. These rules are very complicated. Like I said I've got four lawyers who spend a lot of time trying to decipher them and we'll go through the process.

Michael Grant:
This is an argument against -- I won't say is? An argument against the clean elections concept. Is it an argument for making some of these things more clear? Because there's been a whole lot of people that have had a whole lot of allegations, and sometimes they don't look too fair.

Janet Napolitano:
I'll tell you what happens is during the campaign season it's not surprising that state Republican party waited until several months after the website was up to file this. And you know, it gets to be part and parcel of the back and forth of political campaigning. But I think one of the problems the commission has is they enact a rule and don't understand how -- I mean, most of the commissioners I don't think have a lot of their own personal experience with how campaigns work and how they set up and then they surprised by how the rule actually operates in practice. Well then you need to change the rule. But again, you know, if we made a mistake we made a mistake but we certainly don't think we did.

Michael Grant:
We're almost out of time. I want to touch on the budget at least. You and the legislature apart in particular on K-12 and teacher pay raise spending?

Janet Napolitano:
Right. They need to put more in for education. For us at this juncture in our history is wrong. This is the infrastructure we need for the future. We should be investing more in transportation projects. We need to move people around more expeditiously. The house and the senate now are at odds with each other on things so they have not yet produced a budget to send up to me. And then I'll take whatever action I believe appropriate. But again, the legislature's waited a long --we're at end of May and this is very late for them to even begin talking about the budget. I don't know what they did the first 90-days of the session. But we now need to get down to it.

Michael Grant:
Are you ultimately opposed to an income tax cut?

Janet Napolitano:
I proposed one to the legislature last week.

Michael Grant:
Was it a rebate?

Janet Napolitano:
No. An actual tax cut. I proposed a 6% income tax cut for this year.

Michael Grant:
One year.

Janet Napolitano:
Yes.

Michael Grant:
Don't want a two-year plan.

Janet Napolitano:
No. Because we don't know what the revenues are going to be next year and we have to do one budget one year at a time.

Michael Grant:
Arizona Governor Janet Napolitano, thanks very much for joining us.

Janet Napolitano:
Thank you.

Michael Grant:
The Biodesign Institute at ASU is playing a pivotal role in the fight against HIV. At the institute's center for infectious diseases and vaccinology, a team of scientists is at work on research that could protect millions from this devastating epidemic. Let's take a look.

Announcer:
Worldwide the number of people dealing with HIV continues to rise. And while virtually every country has been afflicted, the hardest hit are developing nations. Of the estimated 40 million people who are infected more than half can be found in sub-Saharan Africa. Burt Jacobs, an urologist at the biodesign institute has witnessed first hand by the challenges of this devastating disease.

Burt Jacobs:
I think you don't get a feel for what the epidemic is really like unless you've been on the ground in Africa. And just looking over the most deplorable living conditions you can imagine. And you sit and think, okay. How do I deal with HIV in these conditions? If we come up with a vaccine, how do we make it available to place like this? And for me, it sort of set up my commitment to do everything that I can to help in the epidemic.

Announcer:
Each year, Jacobs returns to Africa for a month for the student volunteer program that teaches about HIV prevention in rural air Tanzania. Back at ASU his colleagues are at the forefront of another effort in the fight against the disease, the creation for an HIV vaccine. For researchers around the world that has proven to be a much more formidable task than expected.

Burt Jacobs:
There are incredible numbers of different strains of HIV. Strains of HIV that are seen in Africa are different enough than the strains that we have in this country that we don't -- if we make a vaccine for the strain in this country it may not protect somebody in Africa. So we may have to have five or ten different vaccines to work in different places around the world. The reality is, none of the vaccines that have been tested so far work.

Announcer:
Jacobs' team is currently collaborating with a large international group of investigators on the development of a vaccine that would produce a very potent immune response to HIV. Turning to another deadly disease to do so.

Burt Jacobs:
Our part of that is based on technology that we've developed here at the biodesign institute in ASU. What we're doing is we're taking a vaccine that has worked in the past. It's the vaccine that was used to eradicate small pox. We've taken that vaccine and attenuated it, made it safe to be used in humans and then we are going to essentially adapt it, we hope, so that it can be used to mount an immune response against HIV. Right now we are in very early stages. What we've said is that by five years from now we'll have something to get into clinical trials. That's pretty optimistic. But I think we can do it.

Announcer:
But as the quest for a HIV vaccine labors on, thousands of people continue to become infected each day. A situation that has prompted the development of a more immediate response.

Charles Arntzen:
The national institutes of health and others begin working on this a decade ago, I think we all would have expected a vaccine would be in some stage of development at the present time. But here we are. We are still trying to understand how this very difficult virus enters the body and how it avoids our immune system or inactivates our immune system. We haven't given up on vaccines but we've decided we need something shorter-term.

Announcer:
That shorter-term alternative has turned out to be microbicides, agents that prevent the spread of HIV by killing or blocking the virus at the point of contact. Charles Bronson is a pioneer in the field of plant-based pharmaceuticals. Tucked away inside this greenhouse it tobacco that will be genetically altered by his biodesign team to play a critical role in the fight against HIV. In the lab the plants are engineered to produce proteins that will block the virus' entry into human cells. His group is working to develop a topical microbicide that is developed from the tobacco. It is an approach well suited to the evolving AIDS demographic which is no longer based predominantly within the homosexual community.

Charles B:
What we've seen the last 20-years is a change in where HIV AIDS is located and how it's spread. The real epicenter has been sub-Saharan Africa and remains a huge problem. But it's spreading to other especially poor parts of the world. The predominant spread is heterosexual between men and women. And while there are good mechanisms to prevent transfer of disease like the use of condoms, in many parts of the world especially in sub-Saharan Africa women really don't have the choice.

Announcer:
Bronson and his team are part of a larger initiative that benefits from the talents and resources of a number of different investigators at different institutions.

Charles B:
The Idea being to develop products that would be used primarily by women for vaginal application to prevent the virus from entering the body. It's fully under the control of a woman to make use of it and we could have an enormous effect on slowing the uphill to the disease around the world.

Announcer:
Biodesign researcher Moore also looks to plants for his research to develop a HIV vaccine. His colleagues are working to develop an oral vaccine that would stop this especially virulent disease before it could enter the body.

Tsafrir Mov:
If the percentage of people that are decimated by the biggest courses of historic proportions is never 100%. Other devastating virus-born diseases like small pox do carry -- there are a number of people that are exposed to the virus that are infected, maybe even getting a mild type of disease or mild disease but they survive. That's not the case with HIV. It's extremely close to 100%. Everyone that gets the virus eventually will get AIDS.

Announcer: But there are a few individuals who possess a natural immunity. Despite repeated exposure to HIV they do not become infected. And exhibit the presence of HIV antibodies in their mucosal secretions. Moore's plant vaccine would stimulate that same response in mucosal membranes, the body's first line of immune response. He has developed it in mice.

Tsafrir Mov:
Our objectives are to be able to get into clinical trials, to have enough clinical data from animals to convince FDA to allow us to do human clinical trials. It will be a real true achievement to get to that point. And I envision that we would be there in the next couple of years.

Announcer:
HIV has proven to be one of the world's greatest health challenges. Finding ways to stop its deadly progression will take time, resources and the collaborative efforts of many. It also will take new ways of approaching the age-old problem of global epidemics.

Charles B:
One reason I moved to Arizona state university from Cornell was the interest in this campus on building a complete program, a multidisciplinary program to take our research all the way from the discovery side in the laboratory on out to a manufacturing facility so that we can be exploring the frontiers of new pharmaceuticals for difficult diseases like HIV and finding solutions that can be implemented in the developing world itself.

Michael Grant:
If you'd like a transcript of tonight's show or would like to see what future topics will be on the problem you can log on to the website. You'll find it at azpbs.org. Scroll down to the middle of the page, click on Horizon. Join us tomorrow as we take a look at the murder of "Arizona republic" reporter Don Bowles who was killed 30-years ago. Also we will update you on several wildfires that are burning in our state. Thank you very much for joining us this evening on Horizon. I'm Michael Grant. Have a great one. Good night.
In this segment:
Arizona governor Janet Napolitano:;
SPOTLIGHT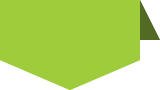 STAY in touch
with
azpbs.
org
!
Subscribe to Arizona PBS Newsletters: