It's been 30 years since investigative reporter Don Bolles was murdered. Prosecutor George Weisz and Arizona Republic reporter Charles Kelly will discuss the case.
Transcript:
Michael Grant:
Tonight on Horizon, we had a really early start to Arizona's fire season, although there was a bit of a lull. But it's back again. We'll get an update on current fire conditions as we head into our most active fire period. Plus it's been 30 years since the murder of "Arizona Republic" reporter Don Bolles. We'll talk about the case with a prosecutor and a reporter. That's next on Horizon.

Announcer:
Horizon is made possible by contributions from the friends of eight, members of your Arizona PBS station. Thank you.

Michael Grant:
Good evening. Welcome to Horizon. I'm Michael Grant. Before we get into our topics tonight, here's the latest news. A marine captain from Fountain Hills is one of three officers relieved of command for what the marines are saying was a "lack of confidence in their leadership abilities" in connection with the massacre of civilians in Iraq. Captain James Kimber says he was angry that he is being tied in with the massacre because he was in a different city when 24 people were killed November 19 in Iraq. Military investigators have evidence that points to the killings being unprovoked murders. Arizona schools are spending less in the classroom than the national average, according to a state auditor general's report. Nationally, 61.3% of school dollars go directly to the classroom. In Arizona, that figure is only 58.4%. The February fire had Arizona's forest fire managers preparing for an early and severe fire season. Heightened efforts to thin fuel, prescribed burn projects, plus some moisture in March brought the wildfire incidences down in the last few months. But now, extremely hot and dry conditions in our state's high country have fire officials again gearing up for potential fires. Here now to talk about that and update us on current fire conditions is state forester Kirk Rowdabaugh. The man who knows all.

Kirk Rowdabaugh:
Just about fire.

Michael Grant:
You know, Kirk, you and I have been seeing each other way too much over the past couple, three years.

Kirk Rowdabaugh:
This time there's actually smoke in the air again while we're talking about this.

Michael Grant:
Latest fire, we had an outbreak near Sedona?

Kirk Rowdabaugh:
South of Sedona, one this afternoon, started late this afternoon in the village of Oak Creek. Not sure if we lost any structures or not. In fact it may have started in a structure in the village. But it's out of the village. No threats to structures now. Up in Dry Creek, difficult terrain. We will bring in a type two incident management team to handle this fire. It'll be a problem for a while now.

Michael Grant:
There were three or four over the weekend that burned fairly vigorously. I know one was down near the Chiricahuas in southeast Arizona. What's our status generally?

Kirk Rowdabaugh:
Sure. You may recall this weekend started pretty windy and ended pretty nice. Temperatures were down to relatively moderate. We had good fire activity on the 103 fire, which was south of Sedona. We also-- or south of Sierra Vista. We also had some fire activity up on the Coconino National Forest and a little fire activity. We had fire activity across the state from one end to the other. We had a fire that started in California and jump would the Colorado River south of Parker this weekend as well. But soon as the winds died down, crews were able to get a handle on those and all four of those fires are 100% contained as of this afternoon. We are picking up new starts now. The indications are that we may see some dry lightning this weekend in southern Arizona, eastern Arizona. That could be really difficult for us.

Michael Grant:
You know, Kirk, am I missing something or do you have to have really strong winds for a fire to jump the Colorado River?

Kirk Rowdabaugh:
No, you got that right. It's got to be windy. In this case the winds have to be from the southwest, which is pretty typical for us this time of year.

Michael Grant:
That's amazing.

Kirk Rowdabaugh:
Yeah. So we had one of our fires started in California. One of our fires started in Mexico. So they don't have to be home grown fires to be a problem for us.

Michael Grant:
All of these man-caused or not?

Kirk Rowdabaugh:
Mostly. In fact, this year we are running about 930 fires by the end of May. 100 of those were lightning starts. 835 of those would have been people starts. The vast majority of our fire starts this time of year are going to be people starts. We are now going to move into June, which typically is a very dry period for us. Weather forecasts are that it's going to be much hotter than normal in June. That typically would put a damper on lightning fire starts. Although our predictions for this weekend we expect to see fire to move in from New Mexico and Mexico. That will be here just long enough to give us new starts and some problems. And then we won't pick up lightning activity again or shouldn't until the start of the monsoon season, end of June, early July.

Michael Grant:
Is that the latest projection in terms of start of the monsoon?

Kirk Rowdabaugh:
Yeah, the monsoon is a hard weather feature to predict. There are some indications it may show a little early this year, which would be the first week in July maybe, very toward the end of June. But there's no strong indications when the monsoon will show. More importantly we really don't know the characteristic of a monsoon when it gets here. We can hope it shows up early and wet. But it may show up early and dry and that could actually be a worst-case scenario for us where we don't get rain. All we get is the lightning.

Michael Grant:
What about the west generally so far and maybe over the next month? Because I am not giving you a break in the news but it impacts everybody's resources as to what sort of season the region is having.

Kirk Rowdabaugh:
The last time we talked at the end of February, you will recall Texas, Oklahoma were really in dire straits. Since then their fire activity has moderated. Florida had a burst of fire activity, but in general, the southwest is pretty much able to have access to all of the national resources right now. Southern California a little bit of fire activity, a little bit in the northern great basin but right now, most of the resources in the country are available to us to fight fire in Arizona and New Mexico.

Michael Grant:
Now, we have talked before but it bears repeating, combination of events, weather patterns here over the past couple of years, the old rain being a blessing and a curse. Last year, I mean, we really-- both the desert, desert lands and the forest lands very much in peril.

Kirk Rowdabaugh:
Yeah, it's one of the things that's unique about Arizona's fire season this year. In a normal seasonal, we would either have wet years in which the desert would grow some fuels but the forest wouldn't be in such bad shape or we would have dry years where we had no fuels down in the desert and the forest, do the carryover not from this winter but the winter before so much moisture. We grew so much grass that year, if it didn't burn last summer, it didn't weather away this winter, so it's available to burn out and that's part of what we have seen this year with really about 120% of normal for fire starts this year. Although, acres burned for this time of year, about 20,000 so far in the state. Typically it would be about 30,000 so we are doing pretty good on acres burned and then in part that's because we geared up early with our suppression resources based on the January, February fire activity we were seeing. We have a lot of additional resources in the state. Even our normal resources we early-upped this year to get them ready for what we thought was going to be a very early fire season. We have been pretty effective on our initial attack so far this year.

Michael Grant:
Kirk, almost out of time but generally fire restrictions generally in effect around the state.

Kirk Rowdabaugh:
Statewide. You would be hard to find any place in the state that doesn't have at least stage one restrictions in place. And the Prescott and the south Kaibab are going to go into state two restrictions, actually Prescott now and Kaibab tomorrow, I believe. There's a website that you can check, azfireinfo.az.gov. You can get up-to-date fire restrictions any time you're going to travel.

Michael Grant:
All right. We also tossed up the 877 number there as well that, if your computer bad like I am, you can use.

Kirk Rowdabaugh:
Perfect.

Michael Grant:
Kirk Rowdabaugh, thank you very much. We will keep our fingers crossed.

Kirk Rowdabaugh:
Please do. Thank you.

Michael Grant:
Tomorrow will be the 30th anniversary of the murder of "Arizona Republic" investigative reporter Don Bolles. He was killed as he was investigating corruption in our state. We'll talk to a prosecutor and a reporter about the Bolles murder, but first, Mike Sauceda gives us a look back at the murder.

Mike Sauceda:
June 2, 1976, "Arizona Republic" investigative reporter Don Bolles went to meet a source who promised him information about a story on land fraud. But instead of getting information he was blown up by six sticks of dynamite placed underneath his Datsun. He died 11 days later as doctors struggled to save him by amputating three of his limbs. Former KTAR reporter Rod Peterson was one of the first reporters on the scene at 401 W. Clarendon, the hotel where Bolles was going to meet his source. He was blown up in the parking lot of the hotel whispering the name Adamson to rescuers after the explosion.

Rob Peterson:
I heard it on the radio-- police radio. I was sitting in the pressroom, 11:30. Everybody is getting ready to go, you know, "let's go eat." Well, at 11:30, it goes off. And they talk about an explosion up here at the Clarendon hotel. And a car, we know, you know, being in the media long as I've been, I knew it was, you know, somebody's car and got up here and it was Don Bolles. When I got here and the paramedics had just loaded him into an ambulance and they were taking him away and there was pieces of the car everywhere. And you just knew that he'd had it. I mean, put a bomb under your front seat of your car and you are in it, it's going to be rough, very rough.

Mike Sauceda:
On the day Bolles died, racing dog owner John Harvey Adamson was arrested for the murder. Six months later he entered a second degree murder plea agreement admitting planting a remote controlled bomb under Bolles' car.

Rob Peterson:
What had happened John Harvey Adamson had put the bomb under it, had talked him into coming up here about some other ordeal. I don't remember what that was. But they-- and Adamson pushed or put the bomb under his seat when he got in to start his car, and Adamson was in this area and he touched it off. So was Jimmy "the plumber" Robison was here, too. And Neil Roberts flew him out to Lake Havasu City. It was a big mess. From the start it never did straighten out. And when they brought in these reporters from around the country and editors, they never found anything that they could prove.

Mike Sauceda:
Adamson implicated Max Dunlap, a Phoenix contractor and James Robison, the Chandler plumber. Dunlap and Robison were convicted of killing Bolles in 1977 allegedly because he had angered Kemper Marley, a rich rancher who was Dunlap's friend. Marley was never charged in the case. In 1980 the convictions were overturned by the Arizona Supreme Court. In that year, Adamson was tried again on first-degree murder after the 1977 plea bargain was withdrawn. He was found guilty and sentenced to death but the death penalty was later overturned. In 1989, Robison was again charged with murder and Dunlap was charged in 1990. Dunlap was convicted and sentenced to life in prison and is still there. Robison was acquitted but pled guilty a lesser charge and was put in prison for five years. Neil Roberts, a local attorney, was tied to the case but never charged.

Rob Peterson:
Well Neil Roberts flew John Harvey Adamson out of here after the explosion, so he knew it was coming down. He had to. But they never charged him. They didn't do anything to Kemper Marley. He claimed he never did things but you have to have proof. You can't just arrest somebody without some type of proof. And, of course, John Harvey was a likeable sucker even if he did, he tried to burn the Estrada restaurant. He screwed that up. He tried to blow up another building. He screwed that up. He just spent too much time on coke but he was a nice guy when he was sober. During the preliminary hearing, I even played gin with him. He was a real nice guy. But he just, you know, liked to blow people up.

Mike Sauceda:
All those tied to the case except for Adamson have since died. Peterson says he would have cleared up the case right from the start.

Rob Peterson:
What I probably thought maybe what they should have done, since John Harvey Adamson was on cocaine and booze, they should have all gone up to the Ivanhoe, that was up on Central Avenue, should have taken Neil Roberts, he is the one that had him flown out of the state after the explosion, John Harvey, Max Dunlap, Kemper Marley, and Jimmy "the plumber" Robison, they should have taken them all up there to the Ivanhoe, fed them a bunch of booze and cocaine who wanted it, and sooner or later they would have talked.

Michael Grant:
Here now talk about the Don Bolles murder case is George Weisz, the state attorney general's lead investigator in the second round of prosecutions. Also joining me is Charles Kelly, a colleague of Bolles' at the "Arizona Republic." It's good to see both you have guys. We are taking a stroll down memory lane. I was on duty that afternoon doing radio news. And it was obviously one of the more eventful afternoons of my radio career. George, you have got the next day's newspaper there. Why don't you hold that up.

George Weisz:
Yes. This was the next day, the headline the next day, talking about the murder and a picture, of course, a photograph of the vehicle with the investigators starting to take their measurements.

Michael Grant:
And Don survived, if memory serves, I want to say 11 days after the bombing.

George Weisz:
It was excruciating. Don was known to be tenacious and never give up attitude. Tremendous determination. Here he was, he was bombed in his car, as he was pulling out; he was thrown a half out of the car. He already had a leg that was almost all gone. He was able to still say some words as he was, as the fire were coming up. And then to live for 11 days as one leg was amputated, then an arm, and then another leg, and even during that time, one time coming back and trying to answer questions using his fingers as homicide detective John Sellers at the time asked him questions. That was excruciating way for someone to lose a father and a husband.

Michael Grant:
Chuck, obviously-- I mean Don had been reporting for a long time. But ironically enough he really had moved more to a state capitol assignment at that stage of his career than an investigative assignment, hadn't he?

Charles Kelly:
He was covering the legislature at the time. But as many people have pointed out, it was kind of hard to keep Don away from investigative work. And he continued to follow up leads, particularly in regards to the racing industry in the state. And Emprise Corporation during that period of time. So he hadn't completely abandoned it but he did have a different assignment at the time.

Michael Grant:
A dogged reporter.

Charles Kelly:
Very dogged and very meticulous. And just really wouldn't quit.

Michael Grant:
What do we-- what do we know about what really happened? George?

George Weisz:
Well, I think what we did in two different sets of cases: there was a prosecution that occurred within the year of the bombing, and then a renewed prosecution that occurred about, oh, about 17 years later or so. And we basically followed the evidence. I mean, there's a number of theories out there. What happened here and what happened there. And there's a mystique about it, kind of a horrific mystique in some ways that kind of tears at your guts and touches your heart. But basically, we followed the lead and John Adamson, who was kind of a local thug, con man, burglar, shoplifter, said basically that he was hired by Max Dunlap, who was a developer in town, to kill basically three people. And actually there were three at the time and it was supposed to be Bruce Babbit, who was then attorney general, and an employee for Kemper Marley who owned the largest liquor wholesaler in the state and that he was told he needed to nail Don Bolles first and dealt with the stories that Don had done. And which had caused Kemper Marley, who was like a father figure to Max Dunlap although Max owed a million some dollars in loans to this caused him to get off the racing commission.

Michael Grant:
There were also mentions obviously at that point in time of Emprise, which was the dog-racing connection. There were also mentions of organized crime. Any of those ever tied in?

George Weisz:
Well we followed every lead we could. Defense attorneys came up with things. There were some organized crime-related connections. Some of these people like Jim Robison, who was the person Adamson says flipped the switch on the remote control bomb that went off. He was tied very closely to Chicago organized crime figures. Kemper Marley reportedly ran the wire service for the organized crime way back when according to F.B.I. reports from that time. So there was an in and out of people related to that but it wasn't I think looked at as an organized crime bombing but rather more possibly of revenge or something else that maybe Don had been working on.

Michael Grant:
Chuck, there was also, I think at one point in time there was a thought there was some state, some land fraud activity somehow tied in as a possible motive.

Charles Kelly:
Well, land fraud was at the center of the tip, probably a false tip that Adamson was passing on to Bolles or said he was going to pass to Bolles the day of the bombing. That land fraud involving high state officials and all of this tied into much of the stuff Don had done in the past. And, of course, Arizona was rife with land fraud at the time. But I don't believe as the, as the story went forward and the prosecutions were played out, that land fraud really figured into the prosecutions very much.

Michael Grant:
It was a much smaller community back then. The Lazare killing had occurred which was very high profile. Chuck, 14, 15 months before the Bolles bombing?

Charles Kelly:
About February of 1975, I believe, Ed Lazare was an accountant for Ed Warren, who was known as the land fraud king of Arizona. And one morning actually within sight of the Ivanhoe bar, which was a gathering place for a lot of people involved in the Bolles killing, Ed Lazare was shot to death in an underground level of the garage there. As it turned out years and years later by hit men who were brought in from Chicago.

Michael Grant:
All right. Dunlap and Robison, well, Adamson cuts a deal.

George Weisz:
Correct.

Michael Grant:
Dunlap and Robison are convicted. The convictions are overturned. Why were the convictions overturned?

George Weisz:
Well, the legal thing that happened, an appeal came up and basically they were overturned because the defense did not have the opportunity to question John Adamson, the lead witness, about his income taxes. And it was felt that therefore they did not have, they would not be able to fully cross-examine him as to his veracity on other things.

Michael Grant:
A lot of people were very surprised by the convictions being overturned.

George Weisz:
Yes. A lot of people were.

Michael Grant:
Including defense council.

George Weisz:
As to that reason. That's correct. So it was remanded back, sent back and charged were dismissed. And then John Adamson refused to testify a second time because he wanted a college education for his kid and--

Michael Grant:
He basically wanted to renegotiate his plea agreement, didn't he?

George Weisz:
Correct. Correct.

Michael Grant:
And Bob Corwin said, no, we are not going to go there. Am I correct? By this time Bob Corwin is attorney general.

George Weisz:
Absolutely. And Bob did a phenomenal job. And then later on, in the late-mid-'80s, actually and I and were talking and there was new evidence coming up and he wanted to go ahead and review the entire case as if it happened yesterday, follow up on the new evidence that we were preceding including some secret pavements between Max Dunlap and Jim Robison and said, let's go for it but let's find out what the truth is. There is no sacred cow. Look up every evidence, follow every theory you can. And so we started as if from scratch utilizing the great work the previous investigators and prosecutors had worked on who dedicated themselves to this case.

Michael Grant:
Chuck, in the meantime, there was the old expression that you never wanted to kill a cop. Well, you never want to kill a reporter either. Because the investigative reporter's editor's group comes here to Phoenix and spends what? Seven or eight months poking around.

Charles Kelly:
Several months. It's correct. And they brought in quite a number of reporters from across the country, very fine reporters and editors.

Michael Grant:
Ironically enough though, they produced their product in the "Arizona Republic" declines to run it.

Charles Kelly:
They did decline to run it. Part of that was really a problem of communication between the publisher at the time, Nina Pulliam, and some of the editors and reporters in the trenches. Actually, three reporters for the "Republic" worked on the project. I wrote a couple of the stories, there one of which we were sued over but prevailed more or less. But when it came to the crunch, the "Republic's" lawyer had not reviewed the material, even though the "Republic" had been invited to send a lawyer to review it. So we wound up with the lawyers for the I.R.E. who had looked at it in depth but without Nina Pulliam's personal lawyer there looking at it, she, and by this time, with lots of the reporters and editors out of town, it became a difficult task to vet the material to her satisfaction and she decided not to run it. It was a shame because it was a wonderful effort on the part of the I.R.E.

Michael Grant:
Which led to sort of a bizarre episode in local broadcast history, a local radio station reading the copy because the "Republic" wasn't running it in the morning.

George Weisz:
Right. There was scores of other newspapers from the "Arizona Daily Star" that came up and, yes, I think you were over there at KOI at the time and, in fact, I was the one handing over the script.

Michael Grant:
I was hoarse by the time that story ended.

George Weisz:
But I think the key here was not even the stories, per se, and Chuck and I were both involved in that because of a reason to say to anyone, if you harm or kill a reporter, 40 more will come and take his place. This was an insurance policy for all reporters. It had never been done before. They said you couldn't put these reporters-- big egos together but it did work as a project. It's never been duplicated since. But I think the message was there. We had a heinous crime that occurred that touched our hearts and our minds and now we have to ensure that we never forget so hopefully it will never be repeated.

Michael Grant:
30 years tomorrow, time flies. Chuck Kelly, it's good seeing you again.

Charles Kelly:
Thank you. Good to see you, Mike.

Michael Grant:
George Weisz, same here. Thanks.

George Weisz:
Thanks, Michael.

Michael Grant:
If you would like to see a transcript of tonight's show or get information about upcoming topics, please visit our website. You'll find that at www.azpbs.org. Once you get to our home page, click on the word "Horizon" that's going to provide you more details.

Larry Lemmons:
Former president Bill Clinton visits the valley for a fundraiser for democratic candidate for senate Jim Pederson. And the state legislature sends its immigration bill to governor Napolitano. She has until next week to decide whether to veto the bill. Join us for the Journalists' Roundtable.

Michael Grant:
Coming up next on 8 is Horizonte. Tonight talking to Arizona's new ACLU director. Thank you for joining us. Hope you will be here for the Friday Journalists' Roundtable wrap of the stories. Thanks again. I'm Michael Grant. Have a great one. Good night.
In this segment:
Kirk Rowdabaugh:state forester;George Weisz:state attorney general's lead investigator in the second round of prosecutions;
SPOTLIGHT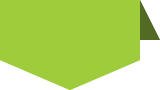 STAY in touch
with
azpbs.
org
!
Subscribe to Arizona PBS Newsletters: