We've had some unusual June weather that included several days above 110 degrees. National Weather Service Meteorologist Tony Haffer talks about the weather. Will Humble of the Arizona Department of Health Services will talk about staying safe in the heat.
Transcript:
Michael Grant:
Tonight on horizon, we've had some weird weather the past week, including record highs, rain, a dust storm and today a tornado up north. A local meteorologist and a state health official will talk about the weather and how to beat the heat. One of the most prominent international legal minds in the country is at Arizona state university. He's a law professor at the ASU Sandra day O'Connor College of law. We'll introduce you to Orde Kittrie. Plus a Native American town hall was held this week in the valley. Indian leaders discussed many issues of concern to Native Americans. That's next on horizon.

Michael Grant:
Good evening. Welcome to horizon. I'm Michael grant. Before we get to the rest of our show, here's today's news. Now that his border security bill has been vetoed by the governor, state representative Russell Pearce says he is giving up on a legislative solution to immigration. Instead, Pearce says he will take his border security bill directly to the voters on the November ballot. Pearce accuses the governor of not really wanting to halt illegal immigration. Governor Napolitano says one can speculate that the bill was passed to hurt her politically, considering republicans knew she would veto it.

Michael Grant:
Also making headlines all week long, our weird June weather. We started with early hot weather, followed by a huge dust storm and rain, all unusual for June. The dust storm blew in Tuesday, covering the valley with an 8,000 foot high wall of dirt. Then the rain hit the next day. Some areas saw a quarter inch of rain. Today there was a tornado reported in the town of sunrise, which is 24 miles northwest of Winslow. No damage was reported. Here now to talk about the weather is meteorologist Tony Haffer of the national weather service's phoenix bureau. Also here is will humble, the deputy director of the Arizona department of health services. So what have you got to say for yourself, Tony? This is just a bizarre mix of stuff.

Tony Haffer:
Isn't it beautiful? Just wonderful to live in Arizona and see the differences in weather. I thought that dust storm the other night was just spectacular.

Michael Grant:
This is like Kansas. I came from Kansas and the express there is if you don't like the weather, just wait a minute and it will change. And literally, it seems like we've gone through, hmm, maybe about two and a half seasons in the last five days. We were running back to back 112's and dust storms and rainstorms. What's setting this up?

Tony Haffer:
It's been an unusual year, actually an unusual period for the past decade. We have had mostly dry years and then one wet year and now we are back in a dry regime. Mother nature has thrown us all sorts of curve balls. We have had unusually hot l-for June and then a wonderful thunderstorm roll through two nights in a row so bottom line is, Mother Nature is telling us she's in charge.

Michael Grant:
Does -- I don't know if the weather service has any way of measuring this or not. But I was driving and watching that one, I guess it was yesterday, approach from the south. Looked to me like it was huger than normal. Is there any way to measure the size? I mean we've had obviously and regularly do have big dust storms but this one looked pretty formidable.

Tony Haffer:
The one I believe it was Tuesday night, probably was the biggest of the two. But bottom line is we don't have any measurement, any ways to measure these storms. Most of the information we get fritz media coverage that actually takes pictures them as they are going on.

Michael Grant:
Drying trend for the next few days?

Tony Haffer:
At least, yeah. Looks like we have seen our practice monsoon storms here this past week, probably will dry out tonight and more so the next couple of days. And then in addition, we'll see some warmer temperatures probably up around 108 degrees here in the valley.

Michael Grant:
Are conditions still ripe, at least in some areas of the state, unfortunately, for dry lightning, will? I know 10 days ago that was a concern.

Tony Haffer:
It still is the case. We haven't really had a full-fledged surge of moisture sufficient enough to moisten the lower layers of the atmosphere. So when we get these convective outbursts there are going to be periods and locations with lots of dry lightning strikes. I believe I heard someone mention there were 50 fires started over the last day or so in the new Mexico-Arizona area.

Michael Grant:
Now, will, with the heat, obviously, a lot of different health concerns. One of them is West Nile and mosquito breeding season. Is this the start of mosquito breeding season yet?

Will Humble:
Well, actually, we have been in mosquito breeding season for a few weeks now, actually into may. You know, the county health departments have been testing; mosquito pools and we have been analyzing those in our laboratory. And fortunately we don't have any positive mosquitoes yet. So that's good news for, you know, for this year. As you recall in 2004, we had really an epidemic of West Nile virus over the summer. Last year was a little bit better. And so far things look even better this year. So things are looking up on the West Nile front. But mosquitoes are crafty things. They carry more diseases than just West Nile. So it's, you know, it's important to just keep the breeding down.

Michael Grant:
Wasn't there a cycle? I think this is on West Nile. Where the birds over time would develop an immunity to it? Or first one or two seasons were the worst.

Will Humble:
Right. That's the pattern we have seen really all across the country. It came into the United States in 1999, in the Connecticut, New York area. And then it progressed itself; the disease progressed across the country. And every, virtually every state had an epidemic in the second year that the virus was detected in that state, for us, that was 2004. And as over time, the birds that live in that area develop anti-bodies to the virus. So when the birds more longer susceptible, there's less of that host. Really the incubators of the virus are not the mosquitoes but the birds. So the birds are giving the virus to the mosquitoes and they give that to us.

Michael Grant:
They're the carriers, so to speak.

Will Humble:
Right.

Michael Grant:
With the drying out, can we assume that we're going to start moving back to the 112's or so that we saw over the weekend?

Tony Haffer:
Fair assumption. It's certainly likely to get warmer over the next couple of weeks or just getting started with our hot period of the year with 112's already. One can expect to have a number of days above 110 degrees for the remainder of the summer.

Michael Grant:
That, of course, triggers a whole lot of other health effects. Walk through those.

Will Humble:
Well, really, of all the stuff we see throughout the summer, from the dust storms to the thunder thunderstorms to thunderstorms, lightning, pale in comparison to the public health risk from heat. So heat is the number one natural hazard that Arizonans are going to face for the next few months, really until probably the late September. And the weather service has really a nice warning system that they have set up over the last couple of years which really triggers a number of things that health departments and county emergency managers can do to prepare, you know, to sort of lessen the public health impact on those days that are particularly bad. You know, but really the, in the bottom line is, you know, really everybody is in charge ever protecting themselves and their family. It's ok to go outside. You know, nobody is saying you can't go outside but you just have to be prepared because it's really potentially lethal every day for the rest of the summer.

Michael Grant:
what does the weather service do in that regard?

Tony Haffer:
have a real great program with our health department partners. We've had some research that was done by the university of Delaware that looked at the increase in deaths in Maricopa county during the summertime, deaths above a normal level & we use that model coupled with climb that logical information to figure out which days are going to be hotter than our usual hot days. And those unusually hot days, we issue two levels, basically, of advisories. The first for not so deadly threat, we issue heat advisories. And that kind of tells everybody it's not business as usual today. Take a little more care in what you're doing. But the more critical days are when we issue excessive heat warnings. Those are potentially deadly days where just doing some normal routine things can get you in trouble real quickly. So we work very closely with will at the state level and with our county health departments and emergency services people to try to prepare for these days in advance so that we can provide as much assistance to the population as possible.

Michael Grant:
Will, is one of the problems here that it almost seems to sneak up on you? I mean, you'll be going about your routine. You ought to be hydrating better. You shouldn't be going about your routine. And all of a sudden you realize, gee, I'm in trouble.

Will Humble:
Well, people move very, very quickly from just plain old dehydration, which means basically that you're thirsty because once you're thirsty you are dehydrated and you can move from there to heat exhaustion and heat stroke very, very quickly especially on those heat warning days but every day is lethal if you don't take care of yourself. So it's really all about staying hydrated and using common sense to take it easy in the middle of the day.

Michael Grant:
Run in the morning. Don't run at noon. You know, stuff like that.

Will Humble:
Physical activity is important for everybody's health, whether you swim or run or jog or play golf or any of those things. And it's ok to do those things in Arizona in the summer. But you just have to pay attention and be proactive about your hydration. And that means taking a conscious effort to drink. Not just, well, I'm thirsty; I'll get a drink now. That's a mistake. You have got to get to the point where you're not thirsty all summer long. You know, you are staying hydrated ahead of time.

Michael Grant:
Last question, does this bode an early monsoon onset or not?

Tony Haffer:
We're hopeful that it does. Typically, we see a very hot period before the moisture is drawn up from the tropics to give us our monsoon so from a hopeful standpoint not necessarily scientist, we hope we will get an early start to the monsoon and get some cooling rains.

Michael Grant:
And early would be like maybe late June? Isn't it normally about the second week of July?

Tony Haffer:
Usually ranted 7th of July is the average start time so we are hopeful we will have something before the end of June.

Michael Grant:
Tony Haffer, thank you very much. Will humble, same to you. Take care. Stay out of the heat. Hydrate appropriately.

Michael Grant:
Immigration, human rights, and the environment are issues that reach across international borders. To deal with those matters, colleges across the country are realizing that international law must be incorporated in their curricula. One of the country of most reputable international law specialists is at Arizona state university. Nadine arroyo introduces us to associate professor Orde Felix Kittrie.

Orde Kittrie:
What are these restrictions being placed by E.U. Governments on the force that's supposed to keep the peace in the Congo?

Nadine Arroyo:
Foreign policy debate is not confined to Washington, D.C. today international issues are discussed on college campuses nationwide. And Arizona state university proudly calls one of the country's most prestigious educators in the area of international policy one of its own. Orde Felix Kittrie is an associate professor of law at ASU. His teachings range from criminal law and international negotiations to Middle East law.

Orde Kittrie:
Any thoughts -- my interest in international relations and foreign policy goes back, in part, to growing up in the United States, the son of Mexican American woman. We often went back to Mexico to visit my mom's family. And I was intrigued by the difference between the two countries, between the two cultures, between their stories and their views of the history of relations between the United States and Mexico.

Nadine Arroyo:
Kittrie has a long list of accomplishments. He served 11 years as a U.S. department of state in to his credit he successfully worked on economic aid to Pakistan following September 11. On the reform of Jordanian business raw, and negotiated the world's first multilateral agreement to combat crime in cyberspace. Orde Kittrie is a law professor who has not only traveled the globe, but has negotiated with and for the world, specifically, in the area of nuclear nonproliferation.

Orde Kittrie:
Right. I negotiated five nuclear nonproliferation agreements between the United States and Russia over the course of 16 trips to Moscow. That was very satisfying. I was sent as part of a team to negotiate agreements under which the United States helped the Russians to better protect the nuclear materials and to employ the scientists on peaceful research.

Nadine Arroyo:
His efforts have not gone unrecognized. In 2006, Kittrie was named one of the most prominent Hispanic faculty members among international legal experts by the magazine "Hispanic outlook in higher education." he also received several recognitions by ASU, among them, the centennial professorship award for excellence see in teaching in and outside of the classroom. He also received the dr. Serving faculty award from the ASU Chicano faculty association for work in research, mentorship and leadership.

Orde Kittrie:
It's nice to be recognized as a top Latino law professor both because I am very proud of my Latino heritage and because my Latino heritage in considerable measure inspired my interest in foreign policy and international law.

Nadine Arroyo:
He says his experiences are not just about making the world a better place today, but for the future.

Orde Kittrie:
One of the things I'm excited to do here at ASU is to help inspire my students to make the most out of their talents and to try and make a difference in the world the way I've tried to do. And I do that partly by incorporating current events, and other real world case studies, into my classes. I also helped the students in terms of mentoring, sponsoring externships and by teaching them the kinds of practical, real-world negotiating skills and legislative advocacy skills that I wish I had learned when i was in college and in law school, these skills that are really useful for making a difference that aren't so much taught at universities, that it took me a long time to figure out on my own.

Nadine Arroyo:
Kittrie says avoiding both conventional and nuclear war as well as immigration reform, an international business development are important in foreign conflicted and now more than ever international law plays an integral part in how policies are negotiated.

Orde Kittrie:
So often in the past, legal scholars have looked at, ok, what set of words can you get both sides to agree upon? But in my view it's more than that. It's a question of what set of words can you get both sides to agree on that they will continue to abide by? That is what we have been looking at in the class. Each of the students is focused on a different conflict or different type of conflict and we are looking at what has worked and what has not worked in terms of peace agreements. And we are working closely with a group of law professors I am involved with, the public international law and advisory group that advises countries on peace negotiations. So my students' research is going to feed directly into the advice given by experts to actual countries. I very much like to do that. I like to have my students write papers that are as practically oriented as possible. Not only practically oriented but can actually make a difference in advancing the world's knowledge of the issue, and make a difference in solving a real world problem.

Michael Grant:
The 26th Arizona Indian town hall just wrapped a two and a half day run in paradise valley. The Indian town hall is patterned after the Arizona town hall and includes Native American leaders from throughout the state. The goal of the Indian town hall is to provide a report card on how well the state and tribes are working together on issues ranging from education to homeland security. It's hosted by the Arizona commission of Indian affairs, the state's tribal liaison agency. Two of the biggest issues to discuss were the effects of outside influences on native language fluency and site protection on privately owned land. Here now to tell us more about the Indian town hall is Debra Utacia Krol, a reporter for the fort McDowell news. It's good to see you again.

Debra Utacia Krol:
Thank you. It's great to see you, too.

Michael Grant:
A few weeks back you stopped by and watched how we unravel the Friday edition.

Debra Utacia Krol:
Oh, yes.

Michael Grant:
An always-frightening experience. Town hall, Indian town hall just involved on Native Americans? Or nonnative Americans mix as well?

Debra Utacia Krol:
The Arizona Indian town hall brings together people from the tribes, non-Indian people who might work for a tribe, state officials, federal officials, this time we had a lot of cultural leaders, a lot of elders because of the subject matter, cultural protection, language preservation. It's usually about 80 to 100 people who come to one of these town halls. So it's not quite as big as the big cousin, the Arizona town hall.

Michael Grant:
Ok. And I take it, conducted in a fashion similar to town hall?

Debra Utacia Krol:
Yes.

Michael Grant:
The breakout groups, the reporters convening for plenary session, that kind of thing?

Debra Utacia Krol:
Yes, people walking around bleary-eyed on the last day because they have been up until 4:00 in the morning. We have the same thing only this year we got done a little bit earlier.

Michael Grant:
3:30.

Debra Utacia Krol:
Yeah.

Michael Grant:
well, ok, the native language protection. Describe the problem.

Debra Utacia Krol:
There's several problems, some being historical and some being current. Historically, of course, as we all know, the united states government had, in a misguided attempt to force native Americans to assimilate into the mainstream, removed children from their homes, put them into boarding schools where they were forbid tone speak their language and punished if they spoke their language. And this whole experience had basically traumatized them. So we have almost an entire generation of people from the tribes who either can't speak their language at all, or are still fearful of transmitting the language because of that memory that they were --

Michael Grant:
The age of this generation being --

Debra Utacia Krol:
Probably anywhere from the late 1940's up to the early 1970's.

Michael Grant:
That's what I was thinking, this was the assimilation period of the -- actually teens, 20's, 30's, I think, roughly. We have gone through different cycles.

Debra Utacia Krol:
Yes. Yes. And fortunately we are in a cycle right now where the government has recognized what it's done and is trying to make things right by giving tribes the right of self governance which they already had but they basically returned them that right. The self-governance policy, they have grant programs available and so the language is for some cases are starting to come back. Where I live at, I shouldn't say live at, where I work in fort McDowell there's a Yavapai language program. Navaho has an extensive language program all the way from the reservation down to a program in phoenix. But there's still that disruption of the language transmittal that the tribes are finding hard to deal with.

Michael Grant:
The concept being to include, to encourage bilingual fluency?

Debra Utacia Krol:
Right. There's a lot of movement towards immersion classes similar to the, what they call the classes in Hawaii, which are basically immersion schools. They immerse them in Hawaiian language and they learn all their academics and later on they teach them to be more fluent in English. But I think the problem in Arizona is not that the kids don't know English. They all know English. The problem is, is ensuring they can learn their native language. There are a lot of terms, for example n. Yavapai, that are not translatable into English. There are nine different words for acorn.

Michael Grant:
Really?

Debra Utacia Krol:
Really. Nine.

Michael Grant:
That's nuts.

Debra Utacia Krol:
Yeah. You know, you have different species and different parts of the, you know, tree you harvest them off of.

Michael Grant:
One of the other major issues was on artifacts on private land and preservation and protection there ever? Again, define the issue for me.

Debra Utacia Krol:
As we all know, private property is in the American system, pretty sacred. And the current Arizona statute requires only if you run across funerary remains such as skeletal remains, you are required to notify the Arizona state museum. If you fail to do that it's a class one misdemeanor.

Michael Grant:
Even on private lands?

Debra Utacia Krol:
Especially on private lands.

Michael Grant:
There's a lot of public for state lands.

Debra Utacia Krol:
State lands, federal lands, obviously. A lot of the tribe is concerned she will be next. I'm reading that into. And sometimes it's the land itself, particular rock of a mountain. In fact, we had those issues closer to home. There's a land swap being discussed above superior and apache had jumped to their deaths rather than being captured. But there's several what they call significant sites, which could be funeral sites, it could be other sites for people due their ceremony. And the San Carlos and Yavapai nations are very concerned if this goes through, eventually, the land will be sold and they could either lose use of the sites or they will be destroyed by mining or over farming or other characteristics.

Michael Grant:
Thank you very much for joining us. We appreciate the information.


Michael Grant:
If you would like to see a transcript of tonight's show or get information about upcoming topics, please visit our website at www.azpbs.org. Once you get to our home page, click on the word "horizon" for more DETAILS.

Michael Grant:
Coming up next on Horizonte. It looks at a program developed to help workers with construction skills. Thank you for joining us on this Thursday evening. I'm Michael grant. Have a great one. Good night.
In this segment:
Tom Haffer:meteorologist, National Weather Service Phoenix bureau;Will Humble:deputy director, Arizona department of health services;Debra Utacia Krol:reporter, Fort McDowell News;
SPOTLIGHT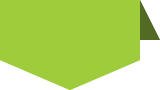 STAY in touch
with
azpbs.
org
!
Subscribe to Arizona PBS Newsletters: