Valley citizens concerned about two killers who continue to dodge law enforcement and watchful citizens. Police are calling them the baseline killer. And the serial shooter. They are thought to be responsible for a series of violent crimes involving robberies, sexual assaults and homicides. Some of the shootings have also been directed at animals. The crimes have taken place from May of last year to this month in Phoenix and Tempe.
Transcript:
Michael Grant:
Tonight on "Horizon," Phoenix Mayor Phil Gordon joins us to talk about efforts to capture two serial killers who continue to elude police and bring fear to the community. Plus the six-day war between Israel and Lebanon rages on. More than 200 people have been killed. Can the United Nations and the U.S. prevent further escalation? We'll talk with a local expert to see how he and the U.S. are affected by the conflict. And amphibians disappearing world wide because of climate changes, pollution and destroyed habitat. Researchers at ASU are studying an additional threat. Diseases that are deadly to amphibians. Those stories next on "Horizon".

Michael Grant:
Good evening. Welcome to "Horizon." I'm Michael Grant. Valley citizens concerned about two killers who continue to dodge law enforcement and watchful citizens. Police are calling them the baseline killer. And the serial shooter. They are thought to be responsible for a series of violent crimes involving robberies, sexual assaults and homicides. Some of the shootings have also been directed at animals. The crimes have taken place from May of last year to this month in Phoenix and Tempe. A meeting held by the Phoenix Mayor and police department very well attend last week. In a moment, Phoenix Mayor Phil Gordon will join us. First here are some highlights from that meeting.

Merry Lucero:
Police held a community forum at a Phoenix elementary school last week concerning the city's efforts to capture the two serial killers. Phoenix police thanked community members for attending the meeting.

Kevin Robinson:
We are grateful to you folks. We have been successful in the past, and we will be successful in the future thanks to you people, your involvement, and obviously it's testament to the number of folks here this evening that you really care about your community. And clearly we're going to be there for you and help you out the best we can.

Merry Lucero:
Police have a composite drawing of a suspect. A black male 25-40 years old, 5'6" to 6'0", 140-200-pounds usually wearing a long sleeve shirt with khaki pants. He was described as having long hair, possibly a wig. Police have linked 34 crimes in the valley. The last incident occurred on July 8. Most have been along main thorough fares around Baseline road in Phoenix and Tempe and in Phoenix clustered in the area of Camelback and Indian school roads. Chief Jack Harris spoke of the challenges in catching two killers in a valley of 3 million people.

Jack Harris:
We have 3,000 police officers in the city of Phoenix. We have another 1,000 sworn civilian support staff that work in the lab, work in computers, and work a lot of technical jobs that support those 3,000 officers. 120 full-time officers assigned to just this case. But in addition to that, the other 28, 2900 officers are very alert to what is going on, and they're on the street every day looking for anyone and anything that is suspicious or out of the ordinary. But, again, that's 3,000 people in a city of a million-and-a-half. The only way to truly supplement that size of a force and to make a difference is to have the eyes and ears of the community.

Bill Lewis:
We believe that the suspect in this case, the shooter in this case, is probably taking time to watch the victim before he shoots. The reason we believe that is out of the 34 cases, we have no witnesses. The only way that you do that on a main thorough fare is you pick out your intend victim, you have to wait till all the traffic passes, maybe there's not a lot of traffic that late at night, but you wait until there are no cars around, and then do the shooting.

Merry Lucero:
Phoenix police are working with other law enforcement and cautioning the public to take precautions and alert them of suspicious activity.

Michael Grant:
Joining us now to talk about the baseline rapist and the serial shooter is Phoenix Mayor Phil Gordon. Phil, it's good to see you again.

Phil Gordon:
Thank you very much, Michael.

Michael Grant:
Sorry under these circumstances. Two completely different sets of crimes. Any update in general on the hunt?

Phil Gordon:
Other than the police and the community are dedicated to make sure that we get these monsters off the street. Police are working hard 24/7. Detectives are working 15-hour shifts. And then taking time to go answer the silent witness phone calls on their own. I mean, I've never seen this much focus both community and certainly the police.

Michael Grant:
What about resources?

Phil Gordon:
Well first and foremost the council and myself have reiterated to the city manager and the chief that whatever resources they need, they have. And not to even talk to us. So over time-- overtime, equipment, purchases. So that's all there. The city of Phoenix has made public safety the number one priority since I've been Mayor. We've added over 300 police positions since the last two-and-a-half years. But it takes-- its still people. Officers that do the work.

Michael Grant:
It's about ten percent of the force currently on these two sets of crimes?

Phil Gordon:
Actually, we have 3,000 sworn officers. But that's for the entire city. And it takes about five officers to cover an area for a 24-hour, 7 day a week period. So you really have about 600 officers out at any one time. We have 140 dedicated police officers on these two cases. So if you look at that percentage, it's a phenomenal amount of people. And they're working hard. And they're tired. But they are committed, as the community is committed to get these people.

Michael Grant:
Calls have been overwhelming, I understand, to the witness line. Incidentally we'll be running the phone numbers on those. But I guess the public input, the calls, those kinds of things just through the roof.

Phil Gordon:
Absolutely. Three weeks ago the chief came into my office with the city manager and said that we want to go public. It was the police that decided to acknowledge to the public that we have two serial killers going on in the valley. And that we need the public's help. It's someone out there knows who is doing these heinous crimes. They've been guy on too long and they're too violent that somebody has to know, has clues, and that we need them to come forward through silent witness which is an anonymous program. Since the police went public and we did the community meetings and the press conference, there have been thousands of calls coming in. Detectives are going through each of those and working hard.

Michael Grant:
Was it a tough call to go public? I mean I can see, and I'm sure you can too, pros and cons on that. I mean, on the one hand you want the public informed; you want the information from the public. On the other hand, it also can stir up a lot of concerns, a lot of fears. All those kinds of things.

Phil Gordon:
The police and the city manager, myself, made a conscious decision knowing that this would really raise the concern not only locally but nationally. You know, it's relatively unprecedented to have two serial heinous murders going around at the same time in the same area. But at the same time the objective is to catch these individuals and convict them. And rather than taking a risk that potentially more victims would occur without the public involvement, we made that decision. I think it was a good decision. I think that certainly the police with hold certain information so they don't tip off these monsters or get them to change their patterns or most importantly and their first objective is when we catch them make sure they're prosecuted successfully and getting in jail. The public understands that. The public has been understanding about that. So it's with holding certain information, but at the same time giving enough information that the public is also aware that the police are working. Most importantly, come forward and tell us what you know.

Michael Grant:
And, of course, what's the reward money up to?

Phil Gordon:
The reward is unprecedented. But that's how serious this is. It's $100,000 for the arrest and conviction of these individuals.

Michael Grant:
Now, other agencies assisting? FBI, others as well?

Phil Gordon:
As Mayor of Phoenix I'm certainly grateful. The FBI, ATF, also the agencies in the valley from DPS through Tempe, Avondale, Glendale. The one great thing about our area, which doesn't occur in a lot of areas, our public safety officials work together, talk together from the federal government partners down to the local levels. So you got everybody sharing information. Whatever Phoenix needs, the other agencies are there to help and vice versa.

Michael Grant:
I guess we just keep plugging and we keep asking for public input and tips and information and whatever we can get?

Phil Gordon:
Definitely. But I think it's important to also note that we need to go on living our lives. Not let these monsters make us the prisoners either in our mind or our home. And the community is going forward. The community's come together on other problems and issues and worked together and gone forward. That's what's been great. That the community is working with our police to go forward. We will get these monsters. We will get them. And we'll get them convicted.

Michael Grant:
Phoenix Mayor Phil Gordon thanks very much. Since the border clash between Israel and Lebanon began nearly a week ago, over 200 Lebanese civilians, 24 Israelis, half of them military personnel, have died. The U.S. along with other countries has been evacuating their citizens from the region. Recently the prime minister of Britain, Tony Blair, called for the deployment of a peacekeeping force into the region to assist with diplomatic efforts. President Bush said he will soon send Secretary of State Condoleezza Rice into the region to assist with the peace process. Israel has offered a seas fire if Hezbollah, the militant Islamic group in southern Lebanon, agrees to pull back 20-miles from the Israeli/Gaza border. Even bigger issue, Syria and Iran, seems they have expressed interest in forging a cease-fire between the two nations. But could a peace process occur in the Middle East? Miriam Elman is the associate professor at ASU of political science and co-director of "Democracy on the Middle East", a program at ASU center for the study of religion and conflict. Earlier she joined me to talk about the current conflict and how seriously should we in the U.S. take this foreign crisis. Miriam, for people who have followed the Middle East for quite sometime I think this one is particularly confusing. You have Hamas kidnapping two Israeli soldiers. You have Hezbollah involved. You have the Beirut airport attack and Iran's involvement. I realize this is a large area, but can you kind of help us sort this out? Because this one is challenging I think.

Miriam Elman:
Right. I think what's worse about this crisis is that it's not Hamas or elements of Hamas attacking Israelis and Israelis then pursuing reprisal attacks on Hamas within the occupied territories. But we now have a situation where Hezbollah, which operates in the southern part of Lebanon, has attacked Israel killing eight soldiers, kidnapping two. And for the Israelis, that is an act of war.

Michael Grant:
Across an international border.

Miriam Elman:
Across international recognized borders. Israel is not occupying Lebanon. It has pulled out of Lebanon fully since May 2000. And from the Israeli perspective, this is an escalation of the crisis in which you have Hamas and Hezbollah seemingly operating together and run out of Iran and Syria.

Michael Grant:
I was going to say, with Iran primarily providing material, money, supplies and support to Hezbollah.

Miriam Elman:
That's right. And also Syria. Syria as well providing support. In fact, a couple days ago Israel attacked the Beirut-Damascus road because the Syrians were resupplying Hezbollah on that road. So we have a situation where states are involved. Not only the Palestinian community and Israel, but now the other states in the region, which are involved. And I think from Israel's perspective this was a time to show that attacks from sovereign states on the territory of Israel, particularly the pre-1967 territory, not the occupied territories, the disputed territories, will not be tolerated. And that there would be a strong response.

Michael Grant:
Is it an opportunity for Israel to handle a growing threat to its security from southern Lebanon and Hezbollah?

Miriam Elman:
Absolutely. In fact, since the American war in Iraq, Iran has been heavily resupplying Hezbollah, which is in a sense can be seen as a client of Iran in the region, and has been resupplying it not only with missiles that have a range to hit the northern Israeli cities and towns but also much deeper with long-range missiles, guided missiles, Iranian produced missiles which are the ones that have been falling down on-a and killed eight people in Haifa recently.

Michael Grant:
Is it also an attempt by Iran to distract attention from its nuclear program?

Miriam Elman:
Absolutely. I think that in the past few weeks we've seen growing concern on the part of the world community for Iran's nuclear weapons program. The G-8 summit was supposed to spend much of its time discussing the weapons program in Iran. And one could argue that the timing of this was to deflect attention from those discussions. In fact, the G-8 summit much of the time was spent discussing Lebanon.

Michael Grant:
So far, the United States reaction has been supportive. We have not called for a cease-fire. Does that continue by the U.S. for a while at least? That position.

Miriam Elman:
The Israelis have argued that they are not at war with Syria. They have said that Syria's not their target. They have not mentioned Iran. They have argued that this military operation is an attempt to move Hezbollah's arsenal and missile weaponry away from the border as far as possible so that Israeli civilians and Israeli cities and towns will not be under threat from Hezbollah. And in a sense it is contained I think the U.S., European countries, are okay with that and find that a reasonable response. And Israel has said it will not put in ground troops and will not escalate the situation further. However, I think that as civilian casualties mount and as the burden on civilians increases, there will be growing concern to implement a cease-fire.

Michael Grant:
Professor, a very complicated situation. We appreciate you helping us try to sort it out.

Miriam Elman:
Thank you it's great to be here.

Michael Grant:
Frogs and salamanders dying in huge numbers in many parts of the world. Why are amphibians disappearing? Why should we care about the possible extinction? ASU researchers working with scientists around the world to understand what is endangering these creatures and what it might mean to all of us.

Announcer:
It is a sound that has echoed through wetlands for millions of years... Frogs calling, searching for mates. But it is a sound heard less and less in recent times as frogs and other amphibians have been disappearing at an alarming rate. It is a trend that Jim Collins, former chair of the ASU biology department, has been documenting for more than two decades.

Jim Collins:
We're seeing the decline of literally hundreds of species across the world and especially in the tropics. There are 20-25 species right now that scientists have not found within the last 25-30 years in some cases. And so we're sort of putting them over here in this column. Suggesting that they are extinct. And there are other species that have undergone severe declines and look like they're on the border of extinction.

Announcer:
In an effort to determine the factors that have brought about this unprecedented decline, Collins is heading up an international team of researchers including a diverse group at ASU. They have determined among the likely causes of the die offs are two diseases. Betty Davidson is a pathologist of lower animals at ASU.

Betty Davidson:
We took a trip with Jim Collins to look at sick salamanders in southern Arizona in the San Raphael valley. He has been studying these since the mid-80's or earlier when he came here. And periodically they would go belly up. This was in 1995. And we brought back a bunch of these sick salamanders.

Jim Collins:
Our initial work and suspicion was that it was a bacterial disease. But work by students in the laboratory took us in a different direction.

Announcer:
James Jacovich, a graduate student at the time, became fascinated with the investigation. Determined to find an answer, he used the process of elimination to discover it was a virus that was killing the salamanders.

James Jacovich:
One day I'll never forget is sitting on the electron microscope and seeing the virus jump out at us. Went from isolating the virus in cells and cultures, I've gone through and characterized it and have sequenced the entire genome of the virus. We're working on a number of things now looking at similar viruses from southern Arizona up into Canada and trying to determine how they're related to each other.

Announcer:
The virus that Jacovich discovered the ATV was found to be cyclical in nature. Although it kills large numbers of amphibians, their populations usually recover over time. But there has been something else attacking these creatures that is proving to be far more lethal. Atop the rim, a different team of ASU researchers has been on the trail of another deadly pathogen. It is a journey that has taken Richard from the rainforest of his native Australia to the pine forest of northern Arizona.

Richard Retallick:
We're seeing some frogs just disappear for no good reason. The habitat doesn't seem to have changed. There's no different land use or nothing by humans. There's no additional pollution. And yet the frogs are disappearing. And for a long time it was a complete mystery and no one understood why.

Announcer:
But as the mystery unfolds it appears an organism called the Kitrick fungus is the source problems for the frogs.

Richard Retallick:
It causes a disease called catria mycosis which kills frogs quickly in the right conditions. It could well be the answer to why frogs disappear from some areas in places like the mountains of Arizona.

Announcer:
Through their efforts, he and his colleagues are trying to solve the puzzles created by the complex dynamics of the fungus.

Richard Retallick:
How do animals become infected at the lake? What part of the lake gives them infection, the water, the mud, is it the touching of the frogs? Is it from the tadpoles or from something totally different? We have no idea.

Announcer:
The researchers are also keeping track of how many amphibians are infected in the area. Because frogs prefer the cover of night for their activities, the process of collecting specimens must wait until dark. And in the case of the tiny chorus frog, they're often harder to find than to catch.

Richard Retallick:
The modern techniques for detecting the Kitrick allows us to stroke the frog with a toothpick. That removes enough skin cells and bits of fungus for us to then put that into a vile of ethanol and to do DNA techniques.

Announcer:
Although the fungus infects only the outer-most layer of the frog's skin, it can be deadly nonetheless. Frogs are especially vulnerable to the fungus which most likely affects the animal's ability to regulate the intake of water in addition to salt and ions. For the scientists, seeking to understand the reasons for amphibian decline the stakes are high and the questions are many. Because frogs and salamanders play a vital role in the environment, their continuing disappearance should give rise to considerable concern.

Richard Retallick:
These animals have been around for a very long time. Some estimates of 60 million years. Something that comes in very rapidly and wipes out vast proportion of animals has got to be serious. We just don't know how serious it is.

Betty Davidson:
There are a lot of parallels between these diseases in amphibians and the ones in humans and in wild life. And we're very interested in doing some molecular studies, some modeling studies, and trying to find out what is happening, what makes a virus jump or able to jump from one animal to the next. Where did this fungus that's killing frogs all over the world, where did it come from? We have a lot of very, very interesting questions that we're just beginning to work on.

Jim Collins:
From a purely selfish point of view, if it's happening to them, could it happen also to me? That is, they're vertebrates, we're vertebrates, we share many, many genes with these organisms. Could the same sort of thing eventually happen to us? If amphibians are disappearing at this point, it really should be at least that some pretty basic level a signal to us to begin to think that something's changing in the environment and we should want to know what it is.

Michael Grant:
Next, directly following "Horizon" stay tune for Arizona stories. Among tonight's stories, the little red schoolhouse at Wickenburg. And the riverside pool. Arizona stories, tales of our unique people, places and history. They air every Tuesday at 7:30 p.m. Thank you very much for joining us on this Tuesday evening. I'm Michael Grant. Have a great one. Good night.

In this segment:
Phil Gordon:Mayor of Phoenix;Miriam Elman:Associate professor of political science, Arizona State University and co-director of "Democracy on the Middle East," ASU Center for the Study of Religion and Conflict;
SPOTLIGHT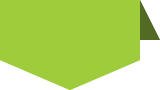 STAY in touch
with
azpbs.
org
!
Subscribe to Arizona PBS Newsletters: