An examination of the current real estate market in the Valley with economist Elliott Pollack.
Transcript:
Michael Grant:
Tonight on Horizon, convictions in the Baptist foundation of Arizona case, a complicated story of financial impropriety is resolved. And the real estate market is not what it was a year ago. Is this a sign of trouble to come, or just a glitch?

Announcer:
Horizon is made possible by contributions from the friends of eight members of your Arizona PBS station. Thank you.

Michael Grant:
Good evening. Welcome to Horizon. I'm Michael Grant. The President of the Baptist Foundation of Arizona and its chief legal counsel have been convicted of three counts of fraud and one count of conducting an illegal enterprise. The verdicts wrap up a 10-month trial. William Pierre Crotts, as Thomas Dale Grabinski convicted of bilking investors out of nearly 600-million dollars. They were acquitted of 23 counts of theft. They will be sentenced September 29 and could face up to 46 years in prison. Joining me now to talk about the story, the trial, and the verdict, Arizona Attorney General Terry Goddard, the award-winning reporter who originally broke the story, Terry Greene Sterling, and the foreman of the jury, accountant, David Dodd.

Michael Grant:
David, we've never had a jury foreman on the show before. I feel very honored.

David Doad:
Thank you for inviting me.

Michael Grant:
I'm not going to ask you any questions, but it's nice having you.

David Doad:
I'll just sit here. [laughter]

Michael Grant:
Let's start with the story. I realize, Terry, this is a very tough assignment but it's seven years and counting. Could you just kind of take us through I guess the major milestones associated with the Baptist Foundation of Arizona story?

Terry Green Sterling:
Yes. I was working for the Phoenix New Times as an investigative reporter in 1998. And I wrote a series of stories on the Baptist Foundation. It was very public records-based investigative reporting. Following the publication of my stories, the Arizona Attorney General's office, the Arizona Attorney General -- Assistant Arizona Attorney General assigned to the accountancy board launched an investigation of Arthur Anderson in 1998 of the Arthur Anderson accountants. The corporation commission apparently was also involved although I didn't know this at the time.

Michael Grant:
Right.

Terry Green Sterling:
And --

Michael Grant:
Ultimately moving to some securities actions.

Terry Green Sterling:
Right. This was a Republican -- this entire saga has gone through three attorneys generals. The attorney general who started the investigation was Republican Grant Woods. In 1999, the Baptist Foundation of Arizona Board of Directors signed a cease and desist order with the corporation commission not to sell securities anymore. Shortly thereafter it filed for bankruptcy. Leaving 11,000 investors missing almost $600 thousand.

Michael Grant:
$600 million.

Terry Green Sterling:
$600 million, yes, sorry guys. Anyway, in 2001 there were criminal indictments? Is that correct?

Terry Goddard:
And again in 2002.

Terry Green Sterling:
And the indictments were thrown out on a technicality and there was a re-indictment in 2002. Eight men were indicted originally. And five have pleaded guilty. Two went to trial. And a third awaits trial. And so the trial started in September of '05.

Michael Grant:
Okay. Let's move to the charges, Terry. I mentioned briefly. Three basic allegations, two of which they were convicted on. There were fraud counts and illegal enterprise count and then several counts of theft. Could you kind of summarize the facts that are behind each one of those categories of charges?

Terry Goddard:
Well, the singular fact was this, Michael, that they on several occasions, many occasions through the period of the operation of the foundation, made representations to investors, potential investors that they were doing just fine. And yet they have moved a substantial amount of their losing assets into a wholly-owned shell corporation, subsidiary corporation which was never scrutinized. They carried a note from that particular corporation on their balance sheet as if it were an asset knowing full well it was worthless. That is really the substantial of the illegal enterprise and the fraud. They continued to tell people right up until the end in advertising and from the pulpit that this was a very successful organization. Knowing full well that it was not.

Michael Grant:
And you move these non-performing or under performing assets out of the main body to other subsidiaries so as to leave the impression the foundation is financially doing better than it actually was.

Terry Goddard:
Much, much better. In fact, they had some significant losers, some notes that were worthless or next to. They had businesses and real estate that was way below what they paid for it. And so you just quietly put it in another place so that it's not going to be seen. And that is basically what they were able to defraud -- delude their auditors, Arthur Anderson. And for that mistake Arthur Anderson paid to the people who lost their money in the failure $217 million.

Michael Grant:
Right.

Terry Goddard:
So it's a very significant part of this story.

Michael Grant:
David, I would think -- just given the length of this trial as well as some of its complexities that we've already discussed, this would be a tough one for a jury. Yes? No?

David Doad:
It was very tough. Since it was about 10 1/2 months long. I was surprised that we didn't lose one juror during that whole time period. We started with 17. We had the same 17 at the end. So very impressive to me. And they all did outstanding.

Terry Goddard:
An extraordinary citizen commitment. It really is. They stuck with it. They were all there as he said at the end and paid close attention.

David Doad:
They just did an outstanding job, too. So I want to acknowledge that they did just a great job.

Michael Grant:
How much did the jury struggle? I mean, obviously you acquitted on 23 counts of theft, convicted on two other categories of charges.

David Doad:
Well, the fraud counts, mine, the evidence was overwhelming for the three fraud counts. The theft we had some juror instructions. And we had some difficulty with the definition of theft. And we tried to give the defendants every benefit of the doubt with that definition and we were having a hard time with the intent to deprive.

David Doad:
Our experiences with theft are usually you go you rob somebody you take the money and put it in your pocket and you disappear with their money. We constantly heard that no investor lost any money during this whole time period. So we were having a hard time with that intent to diprive because they always received their interest payment every year. That's because they were getting new money from new investors so that they could pay the investors who had been around for awhile.

Michael Grant:
Terry, at the base of the theft charges is it essentially the ponzy scheme? In other words, they were taking money from certain people but they were using that to move it to other investors to kind of keep this thing going?

Terry Green Sterling: You know what? I'd feel more comfortable if Terry Goddard answered that one. I'm not a lawyer and I don't know that one.

Michael Grant:
You play one.

Terry Green Sterling:
No, I don't. I'm a journalist. But occasionally -- it seemed pretty clear to me from sitting through the trial that new money was constantly needed and in greater and greater amount to pay off a secret debt that was mounting all the time. But in terms of theft, ask him.

Michael Grant:
Sure. I mean classic definition of ponzy scheme, right?

Terry Goddard:
Right. You use new money to pay the so-called interest on the old investments. But while we're passing the baton here, I want to commend Terry Green Sterling for really being the voice in the wilderness at the beginning of this. It was her articles -- I was at Hud at the time and I got a number of exorcized calls from the lady on my left saying, is there anything you know about the Baptist Foundation? At that time there wasn't. But it caused a lot of people to start asking very hard questions that resulted in the investigation and finally the guilty verdicts that we have now. In terms of the ponzy scheme, I think there's no doubt that that's what happened. The proof of it was almost $550 million that was lost of investor money when they finally shut down and sort of put a close to this, the agony of this losing operation. And the essence of our charges of course was that board and especially the officers of the board knew exactly what they were doing. It wasn't by some kind of a magical circumstance that all the losing assets ended up in one subsidiary pocket to be hidden from site sight from the investors. But they also had a hard time saying that these particular defendants had perhaps not personally profited. They had other reasons for trying to hide the truth.

Michael Grant: David, you were an accountant. Lawyers always wonder when you've got someone with expertise on the panel if that person's going to struggle more with the jury instructions and those kinds of things because of their expertise or whether the expertise just simply comes in handy. Did you have any struggle going on? Boy, I've seen that one before.

David Doad:
No. My first initial thing I was surprised I was even selected just because of my background in accounting.

Michael Grant:
Sure.

David Doad:
But I understood a lot of the accounting rules and principles that they spoke about. And I think they spent such a great deal of time explaining it all to us that the jury had a pretty good understanding of the accounting principles. I just go back to it was the jury instructions that we had some difficulty with, the way the definitions were written. And we scrutinized it and we tried to give every benefit that we could on those definitions.

Michael Grant:
Terry, what led you to the story in the first place?

Terry Green Sterling:
Well --

Michael Grant:
Without disclosing any sources or whatever.

Terry Green Sterling:
No. I would never disclose Deep Throat. [laughter] It was not anyone. I have heard very many times in the trial that whistleblowers approached me and gave me the scoop. And actually that's not true at all. But you'll have to read Phoenix magazine to find out.

Terry Green Sterling:
To find out what really happened.

Michael Grant:
Do we have the cover of Phoenix magazine that we could throw up on the screen?

Terry Green Sterling:
One more time. Promo time. And heaven knows I don't know when that's going to run. But I'll write about it.

Michael Grant:
Terry, somewhat unusual for the attorney general's office to be involved in a trial prosecution. Is that because of the statewide grand jury mechanism was used in this one particularly with reference to the fraud elements?

Terry Goddard:
Yes. It was a statewide grand jury indictment. But it's not so unusual for complicated fraud issues like this one. My own start in prosecution at the AG's office was Lincoln thrift failure back in the 70's.

Michael Grant: I recall.

Terry Goddard:
Yes, I know you do. And some remarkable similar ties in terms of the ponzy aspects in terms of that case and this one. This is even more complicated, even more money involved. But some of the fraud principles carry forward. That was a grand jury indictment also. And at that time the longest criminal trial in Arizona history at six months. This one at 100-days of trial, ten months of actual time and then the deliberation. I believe it's the longest criminal trial that has ever been conducted in Arizona.

Michael Grant:
David, just about out of time. But are you putting your life back together after 10 1/2 months?

David Doad:
I'm attempting to do that. I'm taking this week off. I go back to work next week. So I just relaxed the last couple days and won't do probably anything.

Michael Grant:
Listen, David, let me echo what they've already said. That is a tremendous commitment to civic service by you and the other members of the jury over a long haul and we appreciate it.

David Doad:
Thank you. I appreciate that.

Michael Grant:
Terry Green Sterling good to see you again.

Terry Green Sterling:
Good to see you.

Michael Grant:
Terry Goddard good to see you as well.

Terry Goddard:
Thank you, Michael.

Michael Grant:
More indications that the housing market is slowing: the national association of realtors reports sales for existing homes have fallen for the third month in a row. Home prices aren't going up very fast either. Recently I spoke to economist Elliott Pollack about the state of real estate, but first, Larry Lemmons shows us despite the market, there is room for optimism.

Jay Lawrence:
If we were to move around all of the rooms this one is somewhere in the 5,000 square foot area.

Larry Lemmons:
When KTAR talk show host Jay Lawrence isn't on the radio he's selling real estate for MCO Realty in Fountain Hills. They're offering this $2.5 million house in the fire rock development. Certainly one of the perks of a house this size is space.

Jay Lawrence:
I don't know about you, but I think every master suite should be the size of a football field.

Larry Lemmons:
Despite the recent slowdown overall in valley housing sales Lawrence says the luxury home market is still hot.

Jay Lawrence:
So many people moving here are looking at the million, 2 million, three million dollar homes and they are still selling.

Larry Lemmons:
But Lawrence and his collegues at MCO have certainly seen a difference since the heady days of 2005.

Jay Lawrence:
The market today different from what it was a year ago, of course. The listings have gone up dramatically. In fact I've got some numbers here. Today in Maricopa County there are 44,299 total listings. That's single-family homes and condos, all dwellings. At this time a year ago it was about 12,000. So more and more homes listed and a lot of people are trying to get in on what they thought was the boom. They're saying I'm going to sell my home. I'm going to make a fortune. Well, people are still making profits selling their homes but they're not making as much. The investors have disappeared from the market. They've gone elsewhere. And now it's what is the normal boom market. '03 it was terrific. It's still terrific.

Larry Lemmons:
And mortgage rates are still relatively low as well. Although they continue to rise. Lawrence predicts that real estate will pick up again in winter when many return or come to the valley for the first time. He says houses don't sell well traditionally in the valley in the summer. And he's got advice for sellers whose houses have sat on the market for the last two months.

Jay Lawrence:
The biggest advice is to be realistic in the price of your house. You will still make money. You will still profit in the sale of your house. But it's not going to be the unrealistic profits of a couple years ago.

Larry Lemmons:
There's certainly good news in the housing market on the other side of the coin. Buyers have seen the pendulum swing their way.

Jay Lawrence:
Oh, the buyers, you lucky devils you. It is a buyers' market. You can see as many homes. There was a time when real estate agent working with you would say, you know, I think I'll just show you about 10 houses. If you don't buy, I don't want to deal with you anymore. Because the next guy's coming along. Today your real estate agent will show you 25, 30, 40 homes. Most agents will really go out of their way. They will have researched. They'll know what you want. And they'll know everything in the market. It is a buyers' market without even a question. You can go out, you can make offers today and there's a good chance. The bad news is you'll make an offer. Someone will accept it right away and you'll say, oh, I could have got it for less.

Larry Lemmons:
Lawrence remains optimistic about the valley housing market. And why shouldn't he so long as these multimillion dollar houses continue to sell it's an indication the desert remains the destination of choice for many.

Michael Grant:
Here now to talk about the current state of the housing market speculating on its future economic real estate consultant Elliott Pollack. Elliott good to see you again.

Elliott Pollack:
Good to be here, thanks.

Michael Grant:
Does the luxury home market, is it kind of its own sub market island inside the larger market?

Elliott Pollack:
Actually it tends to be more cyclical. A lot of people tend to when things are good reach for as much house as they can get. And then when things get bad there are fewer of those people can afford the 2 million, 3 million, 4 million dollar houses. So it tends to be more cyclical than the market as a whole but it is being affected by what's going on now.

Michael Grant:
Let's talk about what's going on now. First let's talk about just the supply. You were pointing out some interesting statistics.

Elliott Pollack:
Yeah. Effectively we're now just getting back to normal. The aberration was 2004-2005. Especially about a 6-month period where you had all the price appreciation. Because the number of houses listed went down to about 2,000 units compared to the 44 that Jay talked about a few minutes ago in that tape. So the month supply went down to less than a month's supply compared to six months which is normal. So you had a traditional supply-demand situation. A lot of people moving to town. Virtually no supply. And we can talk about why in a second. So prices went through the roof. Now you're getting back to normal. There's demographic demand for about 40 to 43,000 single-family units a year in Maricopa County and greater Phoenix. Last year you built 63. Year before that you built 60. So we've built far more than we need. Mainly because of investors who are speculators if you will in the housing market. It's just not bad guys from California. It's a guy who's a policeman and his wife works at Dillard's or a guy who's a plumber or a guy who works at a bank. They say we'll buy a house. It's not going to be ready for 7 or 8 months. By that it will go up 50,000 bucks. We'll sell our house. What happened now is that prices are essentially flat for a year so when it comes time to close those houses they're saying no, no, we don't want to close that house now. We'll stay where we are. And that becomes another piece of inventory that home owners need to get rid of.

Michael Grant:
Yeah, one of the charts that I was looking at were about at the level in terms of housing supply, six months or so that we were in 2002. If I recall correctly that pretty much holds steady through 2003. Then all of a sudden you go down in 2004-2005.

Elliott Pollack:
Yes.

Michael Grant:
Now, why did supply at that point start dropping off a cliff?

Elliott Pollack:
Well, two things happened. First of all there was a lot more demand which ate up the supply. You started to get this housing frenzy. Buy now before they go up in price. It's a good place to invest because the stock market's not very good right now and interest rates are very low. So they had a lot of people starting to buy houses as investments. On top of that that same mentality caused people who might have otherwise put the house on the market to say, well, I'm going to see where this goes before I put my house on the market.

Michael Grant:
I'm not going to list.

Elliott Pollack:
Yes. So you had a big increase in sales but you also had a decline in the number of people who were listing their homes and that really caused that squeeze, that frenzy. As Greenspan put it that irrational exuberance that affected housing during that period. And it really ended about a year ago, about June of '05 is when it ended and prices have been essentially flat since then.

Michael Grant:
All right. Now. We get this price spike. Everybody talked about a bubble. Do we really have a bubble here or are we going to have a correction?

Elliott Pollack:
That's a nice term. The answer is we're going to have a correction. Houses are what economists call sticky down in terms of price. They go down less rapidly than they go up. And unless you get to a 7 or 8 or 9-month supply housing prices will probably trend down but not by much. If you take a look at new homes, most home builders have given you de facto price cuts. Either they have a special this weekend or they'll throw in a pool or granite counter tops or this or that that are giving discounts of 5 to 10% off the list price. In existing housing the data shows it's been flat for about a year. My guess is that if this continues awhile longer existing housing prices will modestly decline as well. Now, that's good -- it's bad if you bought a home 6 or 8 months ago. It doesn't matter if you bought a home two years ago because you were there to get that bill bump in prices. And it's better for the economy that housing becomes more affordable again.

Michael Grant:
Now, have new home builders backed off? I mean, seeing that number come back up to 6 months? Are they throttling back?

Elliott Pollack:
Well, what they are seeing is a slower rate of sales and more cancellations. The cancellations is what really caught them by surprise. And yes, they have cut back. But most builders are still backed up enough so they're going to be busy for this whole year. But in anticipation of things getting back to normal if you will -- anticipation of things getting back to normal you've seen price cuts to try to get people to buy. 100,000, 130,000 people come to Phoenix that weren't here at the beginning of the year. That's that demand for that 43,000 housing units. So you're not going into a national recession. It's not going to be to 20,000 units or 30,000 units it's just going to get back to normal. And you have to spend probably a year, 18 months absorbing the overbuilding from 2004-2005.

Michael Grant:
Incidentally are we talking Maricopa County here or are we talking Maricopa County and Pinal County? Because it very much as you know Pinal is one large market.

Elliott Pollack:
Phoenix tends to grow like a balloon. It pulses out like balloon. And the edge of that is out to Surprise, Glendale, Buckeye, Goodyear, Avondale.

Michael Grant:
Wickenburg.

Elliott Pollack: On the east side of town Apache Junction down to Eli. So it has arced into Pinal County which accounts to 20, 30% of the housing units.

Michael Grant:
Looking ahead 6 months, 8 months, something like that, in terms of activity, this year really not a bad year. Just not on a 2005 page.

Elliott Pollack:
Right this could be the third strongest year on record. It's going to approximate that of 2003 when there were 47-48,000 units built. And that's about right. And that's a hell of a year. That's a heck of a year by any standard. Even for existing housing you're going to still be at a level up to 2004-2005 that would have been considered a great year. You're getting back to normal. Prices are likely to be flat, down a little. But if you need a house and now is a good time to buy. Because the buyer is the one who holds the aces at this point compared to a year and a half ago when the seller held all the aces.

Michael Grant:
All right. Well, on that sort of poker-like note, Elliott Pollack good to see you again. Thanks for the info.

Elliott Pollack:
Thank you.

Mike Sauceda:
A new poll shows candidate for Governor Don Goldwater with a solid lead in the race. The poll also shows U.S. Senator Jon Kyl opening up in a lead in his race against businessman Jim Pederson. These stories on the Journalists Roundtable. That's Friday at 7:00 on Horizon.

Michael Grant:
Thanks very much for joining us this Thursday evening. I'm Michael Grant. Have a great one. Good night.

Announcer:
If you have comments about horizon, please contact us at the addresses listed on your screen. Your name and comments may be used on a future edition of Horizon.

In this segment:
Arizona Attorney General Terry Goddard:;
SPOTLIGHT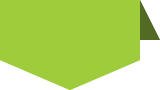 STAY in touch
with
azpbs.
org
!
Subscribe to Arizona PBS Newsletters: