The skyrocketing housing values of last year created a seller's market. Now buyers are finding themselves in the power position. Find out what both parties should consider in the coming months.
Transcript:
Michael Grant:
Tonight on "horizon," the real estate market in the valley looking a lot different than it did a year ago. A local economic analyst giving us an update. : Plus, Native Americans given the right to vote by congress in 1924, but it took another 24 years for them to be able to vote in our state. We'll tell you about an Indian voting rights case that's coming up on an anniversary. That's next, on "horizon."

Michael Grant:
Good evening, welcome to "Horizon." I'm Michael Grant. In today's news, a state republican lawmaker is appealing his case a day after being convicted of petition fraud. G.O.P. representative Russ Jones is appealing a Maricopa county superior court judge's order kicking him off the ballot. Jones is seeking a seat held in Yuma by a democrat in an effort by republicans to get a potential veto-proof legislature to override vetoes issued by the governor. Attorneys for Jones filed an appeal this morning with the Arizona Supreme Court asking that the case be decided quickly so Jones' name can appear on the primary election ballot.

Michael Grant:
For the first time in five weeks, rates on 30-year mortgages dropped to a nationwide average of 6.74%. That's some good news for the housing market, which has been seeing a tough month here in the valley. Sales of existing homes in June down more than 1400 from may. Despite the drop, the numbers make the market comparable to 2003, which was in fact a good year. The median resale price in June was a record $267,000, but the growth rate is declining. It is a far cry, however, from the hot market last year. Nevertheless, as Larry Lemmons shows us, real estate agents have a knack for looking on the bright side of any market.

Jay Lawrence:
If we were to move around all of the rooms, this one is somewhere in the 5,000-square-foot area.

Larry Lemmons:
When talk show host Jay Lawrence isn't on the radio, he's selling real estate for MCO realty in Fountain Hills. They're offering this $2.5 million house in the fire rock development. Certainly one of the perks of a house this size is space.

Jay Lawrence: I don't know about you, but I think every master suite should be the size of a football field.

Larry Lemmons:
Despite the recent slow-down overall in valley housing sales, Lawrence says the luxury home market is still hot.

Jay Lawrence:
So many people moving here are still looking at the million, 2 million, 3 million dollar homes. And they are still selling.

Larry Lemmons:
But Lawrence and his colleagues have certainly seen a difference in the housing market since the heady days of 2005.

Jay Lawrence:
The market today, different from what it was a year ago, of course. The listings have gone up dramatically. In fact, I've got some numbers here. Today in Maricopa County there are 44,299 total listings. That's single-family homes, and condos, all dwellings. At this time a year ago, it was about 12,000. So there are more and more homes listed, and a lot of people are trying to get in on what they thought was the boom. They're saying I'm going to sell my home. I'm going to make a fortune. Well, people are still making profits selling their homes, but they're not making as much. The investors have disappeared from the market. They've gone elsewhere, and now it's what is the normal boom of market? 2003. It was terrific, it's still terrific.

Larry Lemmons:
And mortgage rates are still relatively low as well. Although they continue to rise, Lawrence predicts that real estate will pick up again in winter, when many return or come to the valley for the first time. He says houses don't sell well traditionally in the valley in the summer. And he's got advice for sellers whose houses have sat on the market for the last two months.

Jay Lawrence:
Biggest advice is, be realistic in the price of your house. You will still make money. You will still profit in the sale of your house. But it's not going to be the unrealistic profits of a couple years ago.

Larry Lemmons:
There's certainly good news in the housing market on the other side of the coin. Buyers have seen the pendulum swing their way.

Jay Lawrence:
Oh, the buyer, you lucky devils you. It is a buyer's market. You can see as many homes -- there was a time when a real agent working with you would say, you know, I think I'll just show you about 10 houses. If you don't buy, I don't want to deal with you anymore because the next guy is coming along. Today your real estate agent will show you 25, 30, 40 homes; most agents will really go out of their way. They will have researched, they'll know what you want, and they'll know everything in the market. It is a buyer's market without even a question. You can go out, you can make offers today, and there's a good chance. -- The bad news s. You'll make an offer, someone will accept it right away and you'll say could I have got it for less!

Larry Lemmons:
Lawrence remains optimistic about the valley housing market, and why shouldn't he? So long as these multimillion dollar houses continue to sell, it's an indication the desert remains the destination of choice for many.

Michael Grant:
Here now to talk about the current state of the housing market, economist real estate consultant Elliot Pollack. Good to see you again. Is the luxury home market; is it kind of its own submarket island inside the larger market?

Elliott Pollack:
Actually, it tends to be more cyclical. A lot of people tend to -- when things are good, reach for as much house as they can get, and then when things get bad, there are fewer of those people who can afford $4 million houses, so it tends to be more cyclical than the market as a whole. But it is being affected by what's going on now.

Michael Grant:
Let's talk about what's going on. First let's talk about just the supply. You were pointing out some interesting statistics.

Elliott Pollack:
Effectively we're now just getting back to normal. The aberration was 2004-2005, especially about a six-month period where you had all the price appreciation because the number of houses listed went down to about 2,000 units compared to the 44 that jay talked about a few minutes ago in that tape. So the supply went down to less than a month's supply, compared to six months, which is normal. So you had a traditional supply-demand situation. A lot of people moving to town, virtually no supply, and so prices went through the roof. Now you're getting back to normal. There's demographic demand for about 40-43,000 single-family units in greater phoenix and last year you built 63, year before that you built 60. So we've built far more than we need, mainly because of investors, or speculators in the housing market. It's just not bad guys from California, it's a guy who's a policeman and his wife works at Dillard's, or a guy who's a plumber, or a banker, and they say, let's take -- we'll buy a house, it won't be ready for eight months, lit go up about $50,000, we'll sell our house, so there was a lot of that. Now housing prices have been flat for a year, when it comes time to close those houses, they don't want to close, they're going to stay where they are, and that becomes another piece of inventory that home builders have to get rid of.

Michael Grant:
One of the charts I was looking at, we're about at the level in terms of housing supply, six months or so that we were in 2002. If I recall correctly, it pretty much holds steady through 2003. Then all of a sudden you go down in 2004-2005. Why does supply at that point start dropping off a cliff?

Elliott Pollack:
Two things happen. First of all, there was a lot more demand, which ate up the supply. You started to get this housing frenzy. Buy now before they go up in price, it's a good place to invest because the stock market is not very good right now and interest rates are very low. You had a lot of people starting to buy houses as investments. On top of that, that same mentality caused people who might have otherwise put the house on the market to say, whoa, I'm going to see where this goes before I put my house on the market.

Michael Grant:
I'm not going to list.

Elliott Pollack:
So you had a big increase in sales, but you also had a decline in the number of people who were listing their homes, and that caused that squeeze, that frenzy. As Greenspan put it, "that irrational exuberance that affected housing during that period." And it really ended about a year ago, about June of 2005 is when it ended, and prices have been essentially flat since then.

Michael Grant:
All right. Now, we get this price spike, everybody talked about a bubble.

Elliott Pollack:
Yes.

Michael Grant:
Do we really have a bubble here, or are we going to have a correction?

Elliott Pollack:
That's a nice term. The answer is, we're going to have a correction. Houses are what economists call sticky-down in terms of price. They go down less rapidly than they go up. And unless you get to a seven or eight or nine-month supply, housing prices will probably trend down. If you take a look at new homes, most home builders have given you de facto price cuts, either they have a specialist weekend or they'll throw in a pool or granite countertops, and they're giving discounts of 5% to 10% off the list price. In existing housing, the data shows it's been flat for about a year, my guess is that if this continues a while longer existing housing prices are going to decline as well. That's good, it's bad if you bought a home six or eight months ago, it doesn't matter if you bought a home two years ago because you were there to get that bonus, and it's better for the economy that housing becomes more affordable again.

Michael Grant:
Have new home builders backed off? Seeing that number come back up to six months, or are they throttling back?

Elliot Pollack:
What they're seeing is a slower rate of sales and more cancellations. And the cancellation is what really caught them by surprise. And, yes, they have cut back. But most builders are still backed up enough that they're going to be busy for the year, but in anticipation of things getting back to normal, the frenzy being over, you're seeing price cuts to get more people to buy. Keep in mind, 120, 130,000 people a year come to phoenix that weren't here at the beginning of the year. That's demand for that 43,000 housing units, so it's not going to go -- you're not going into a national recession, it's not going to 20,000 units or 30,000 units, it's just going to get back to normal, and you have to spend probably a year, 18 months absorbing the overbuilding from 2004-2005.

Michael Grant:
Are we talking Maricopa County here, or are we talking Maricopa County and Pinal County? It very much, as you know, Pinal is one large market?

Elliott Pollack:
Phoenix grows like a balloon. It pulses out like a balloon. And the edge of that balloon is out; you know, Surprise, Glendale, Buckeye, Goodyear, Avondale --

Michael Grant:
Wickenburg.

Elliott Pollack:
That's right. On the east side it's out to apache junction, Casa Grande, so it really has arced into Pinal County, which probably accounts for 20% of the housing units.

Michael Grant:
Looking ahead six months, eight months, something like that, in terms of activity, this year really not a bad year. Just not on a 2005 pace.

Elliot Pollack:
Right. This could be the third strongest year on record. It's going to approximate that of 2003 when there were 47, 48,000 units built, and that's about right. And that's a hell of a year. That's a heck of a year by any standard. Even for existing housing you're going to still be at a level up till 2004-2005, that would have been considered a great year. You're just getting back to normal. Prices are like going to be flat down a little, but if you need a house and now's a good time to buy because the buyer is the one who holds the aces compared to a year and a half ago when the seller held all the aces.

Michael Grant:
Well, on that sort of poker like note, Elliot Pollack, good to see you again.

Elliott Pollack:
Thank you.

Michael Grant:
In 1924, congress granted Native Americans citizenship, and with that, the right to vote. However, in Arizona, it took 24 years for that right to be recognized by the courts. A ruling in 1928 determined that Indians were wards of the federal government, and therefore could not vote. It took another 24 years for that to be reversed. In a case called Harrison v. Lateen. We'll talk more about the case which was issued on July 15, 1948, but first, here's more on the ruling from a video produced by the intertribal council of Arizona.

Narrator:
After the war, Frank Harrison saw the elderly in his community facing hard times. His own parents were doing heavy labor to make ends meet. But under the same federal guardianship, rationales with voting, Indians in Arizona were denied old-age assistance and other federal benefits. These benefits were denied, even though just passed with other Americans. Payroll taxes were deducted from Indian people's paychecks to finance federal programs. Frank Harrison decided to do something about this problem of benefits. He got in touch with Arizona congressman Richard Harris and with Ben Matthews. Congressman Arlis and Matthews had served as attorneys in numerous suits on behalf of individual Indians and tribes. They decided to challenge the legal barrier, the idea of denying rights to Indians because of their misleading federal guardianship issue. This challenge would enable Indians to vote and to receive other citizens benefits that would continually deny them. Another member of the fort McDowell community joined the battle. Tribal chairman Harry Austin had long been known as an outspoken fighter for Indian rights. On November 8, 1947, Harry Austin and Frank Harrison both walked into the Maricopa County recorder's office in phoenix to register to vote. They count -- the county recorder refused to register the two Yavapai men. Their attorneys immediately filed suit, and when the superior court ruled against the case, they appealed the decision to the Arizona Supreme Court. Civil libertarians and Indians rights activists throughout the country followed the progress of the lawsuit. The American civil liberties union, the national congress of American Indians, and the U.S. attorneys office actively participated by contributing legal briefs and the support of the case. On July 15, 1948, the supreme court of Arizona unanimously overruled the previous opinion.

Michael Grant:
Here to talk about the 1948 Harrison v. Laveen case and its predecessor is John Lewis, the executive director of the intertribal council of Arizona. Also here is Debra Utacia Krol, a reporter with "the Fort McDowell news." welcome to you both. You know, John, I've been kicking around the state a while. I was completely unaware of this bit of legal and societal history. Tell us more about -- talk first about the 1928 ruling. Why did the supreme court -- what did it state as its ruling for saying, now, you can't vote?

John Lewis:
At the time they took it literally from the terms called being a ward of the government. They took that literally. And the -- they applied that like as that was used as an analogy and a classic supreme court case, and they wanted to use that as a basis for denying the vote.

Michael Grant:
In other words, they were saying that, well, because you're wards of the federal government you're somehow disabled from exercising your rights, you're fenced off --

John Lewis:
Right. And that you have a guardian though there was no such thing as a guardian in that sense, because it was an analogy, and it was meant to really look at tribes rather than individuals. So I think this is what was then the basis for that decision, but as we began to look at it closer, then it really was not appropriate to characterize it in that manner.

Michael Grant:
Debra, was Arizona unique in that regard? Were there any other states that were saying, basically, the federal government can pass whatever it wants in 192004, declaring you citizens with the right to vote, but that's not going to pass muster in our state?

Debra Utacia Krol:
I think most states were reluctant to extend the right to vote to Native Americans there. Were some states who were worse than others, and unfortunately Arizona was one of them. They were joined by New Mexico, Utah, and Nevada as the four worst states.

Michael Grant:
And did it just take some period of time in those states as well as well as it did in Arizona to kind of work out of that?

Debra Utacia Krol:
Yeah. New Mexico Supreme Court -- New Mexico supreme court ruled in the Native American favor I believe it was two months after Arizona did, I'm not sure when Nevada did, Utah was the last, in 1951, when an act of the legislature forced another supreme court decision by the university supreme court.

Michael Grant:
Now, 24 years later, we're now up to 1948, I take it the two people involved, Frank Harry son and Harry Austin, chairman of the tribe, they just didn't all of a sudden get an urge, let's go register to vote. I assume this was a carefully orchestrated; we're going to challenge that ruling from roughly 25 years ago?

John Lewis:
It was combination, both that attitude was certainly there, and as returning veterans and experiencing other societies and other things that saw that they could pursue rights, and also recognizing that as veterans that they did serve the country and were citizens and had the rights to -- such as voting, and that in conjunction with talking with others saying we do need to go and do this. So it was both the general attitude, and based on their experience, and based on their outlook on life, that this is something that was due them, and a basic civil right they needed to pursue.

Michael Grant:
And Debra, as john points out, it would only be about oh, four or five years later actually that a Maricopa County superior court judge would rule before the Supreme Court ruled on brown v. Board of education that segregated schools were unlawful. So there was a trend going on at that time.

Debra Utacia Krol:
Yeah. Something that we hadn't talked about earlier is the fact that not only were Native Americans becoming more aware of their civil rights, there were also African Americans who had been in world war ii who had -- who were greeted as heroes by the Europeans who they had liberated from Hitler and the other axis powers, and the native Americans had been treated as heroes, and they come back here to America and it's basically the same treatment, the back of the bus, no, you're not able to vote, the poll taxes, literacy tests, and all the other things that discriminated against people of color.

Michael Grant:
58th anniversary of this is Saturday. Is it a significant event for tribes and for Indians in Arizona?

Debra Utacia Krol:
I believe it is, because once again, the Fort McDowell Yavapai people have stood up for not only their rights, but other native people's rights. It is an anniversary that should be celebrated, should be commemorated, and remembered, you know, as another milestone in the continuing struggle for equal rights for everybody.

Michael Grant:
John, certainly no argument about that here. I'm curious, though, in the 1950's obviously minorities continued to have problems at the polls, poll taxes, literacy tests, those kinds of things. Were Native Americans subjected to the same kind of things?

John Lewis:
Definitely they were. This is something that as far as Arizona is concerned, it evolved into -- really reflected later when the voting rights act was passed, and Arizona, particularly in nine counties where there was Indian residents, they came under special monitoring to see that they were addressing these concerns of discrimination, literacy, and other types of discriminatory practices. And the language was very important part of this, and then ability to provide assistance to the voters, all this was a result of the voting rights act that later occurred, and it occurred because of the experiences in the 1950's and 1960's.

Michael Grant:
Let's fast forward to 2006, 2004. Do Native Americans turn out well at the polls?

Debra Utacia Krol:
I do believe that the turnout was a lot higher than previous years. I can tell you in fort McDowell it was 89% turnout.

Michael Grant:
That's remarkable. Is that -- does that experience replicate statewide, or not?

John Lewis:
Yes, it does. And part of that is that we've got to look at it in the broader sense. First of all, there needs to be registered, and those people who are registered, there is a fairly high turnout. And of course with the initiative that helped with gaming really did -- spiked it a bit. And so this is when we saw a little spike. Not tremendous spike, but it may vary five to 10, but Fort McDowell was the highest, where you saw the biggest spike in terms of percentages. But the important thing is to get people registered.

Michael Grant:
All right. John Lewis, thank you very much for joining us. Debra Utacia Krol, a really fascinating source. Thank you very much.

Michael Grant:
If you'd like to see a transcript of tonight's show or get information about upcoming topics, visit our website, www.azpbs.org. Once you get to the home page, click on the word "horizon" for more details.

Larry Lemmons:
In homes across phoenix, people are living in fear over two serial killers who have not been found. Hundreds of citizens showed up for a community meeting this week to learn more about the crimes. And aims results come back and educators are wondering why the writing scores look so different. Join us Friday at 7:00 on "horizon."

Michael Grant:
Coming up next on 8 is "Horizonte." Tonight, take a look at the Mexican presidential election.

Michael Grant:
Thanks for joining us this evening. I'm Michael Grant. Have a great one. Good night.
In this segment:
Elliot Pollack:economist real estate consultant;John Lewis:executive director, Intertribal Council of Arizona;
SPOTLIGHT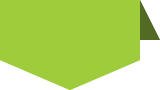 STAY in touch
with
azpbs.
org
!
Subscribe to Arizona PBS Newsletters: